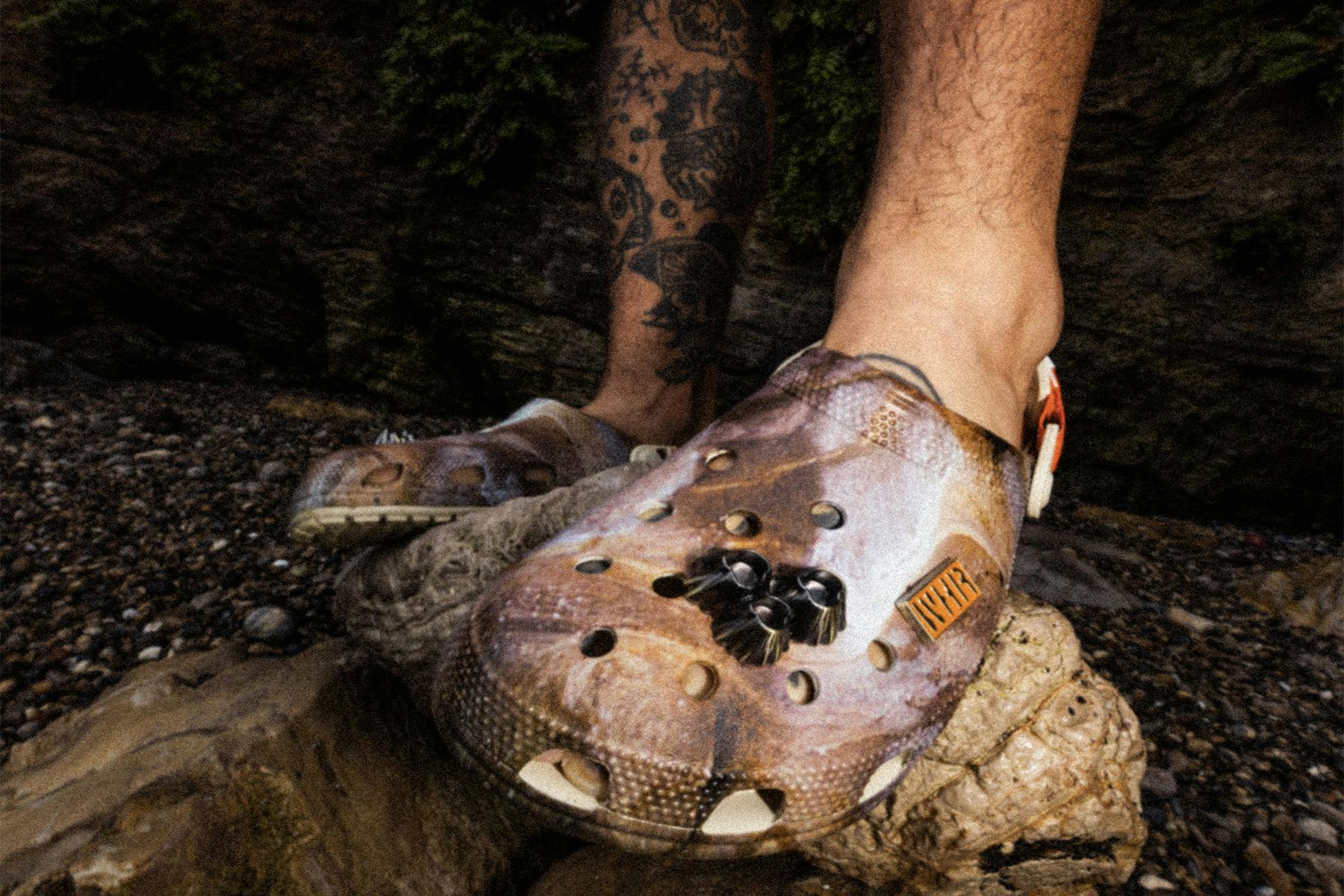 At this point, what hasn't Crocs done? Establish an international brand within a unique lane. Check. Create a genre-bending product that adapts to the trends and promotes authentic expression. Done. Partner with some of the biggest names in the culture to showcase a wide range of imaginative concepts. Completed, and then some. Break into the GORP scene? I mean, why not?
In its latest collab, the iconic footwear label teams with California-based community brand Western Hydronamic Research to create a shoe built to tackle any outdoor adventure. As a fresh take on Crocs' staple silhouette, the WHR x Crocs Classic Clog is engineered for any terrain, helping you quickly adapt to Mother Nature's unpredictability.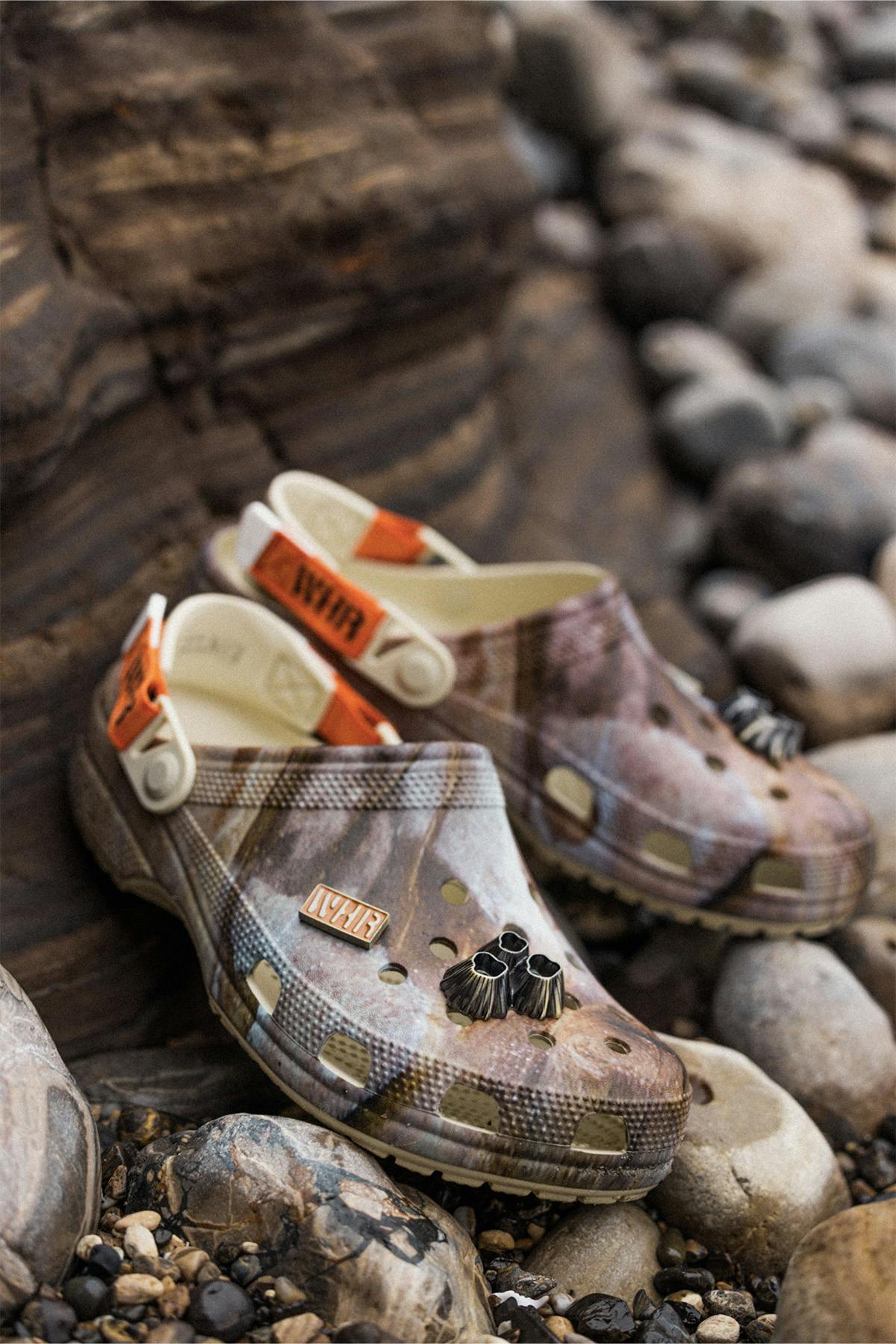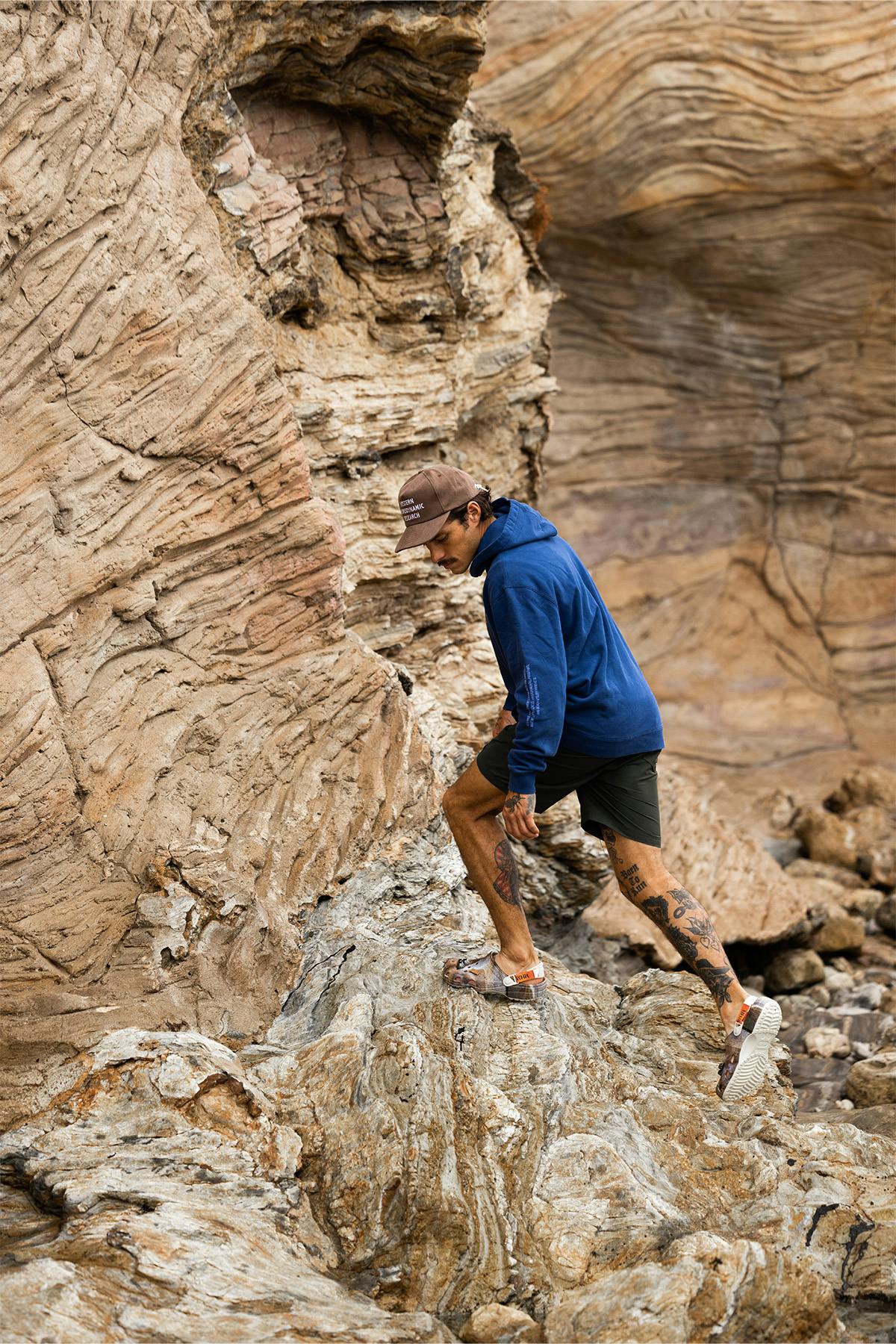 Over the past couple of years, everyone's love for the outdoors, and the inherent atmosphere that it creates, has seemingly reached a new level. As a possible byproduct from a year and half held up inside, people are gravitating toward a more natural aesthetic, choosing gear with a balance of style points and functional use. Utility wear has snuck its way into popular culture, taking over Tik-Tok trends, appearing as the centerpiece of countless fit pics, and even inspiring luxury collections from some of the biggest names in the industry.
For this newest installment, the leader of creative footwear ventures into new territory, crafting a simple shoe designed to support you in some of the most demanding situations. Finding inspiration in Southern California coves, caves, tide pools, and coastal cliffs, these GORPified clogs are lightweight and boast a clean DIY-camo pattern, applying the classic comfort and unparalleled style Crocs is known for to a whole new setting.
And what's a Crocs clog without a bit of customization? As part of the WHR x Crocs release, you'll be able to deck out your pair of clogs with exclusive WHR and nature-inspired Jibbitz™ charms to match the vibe on your favorite hiking route.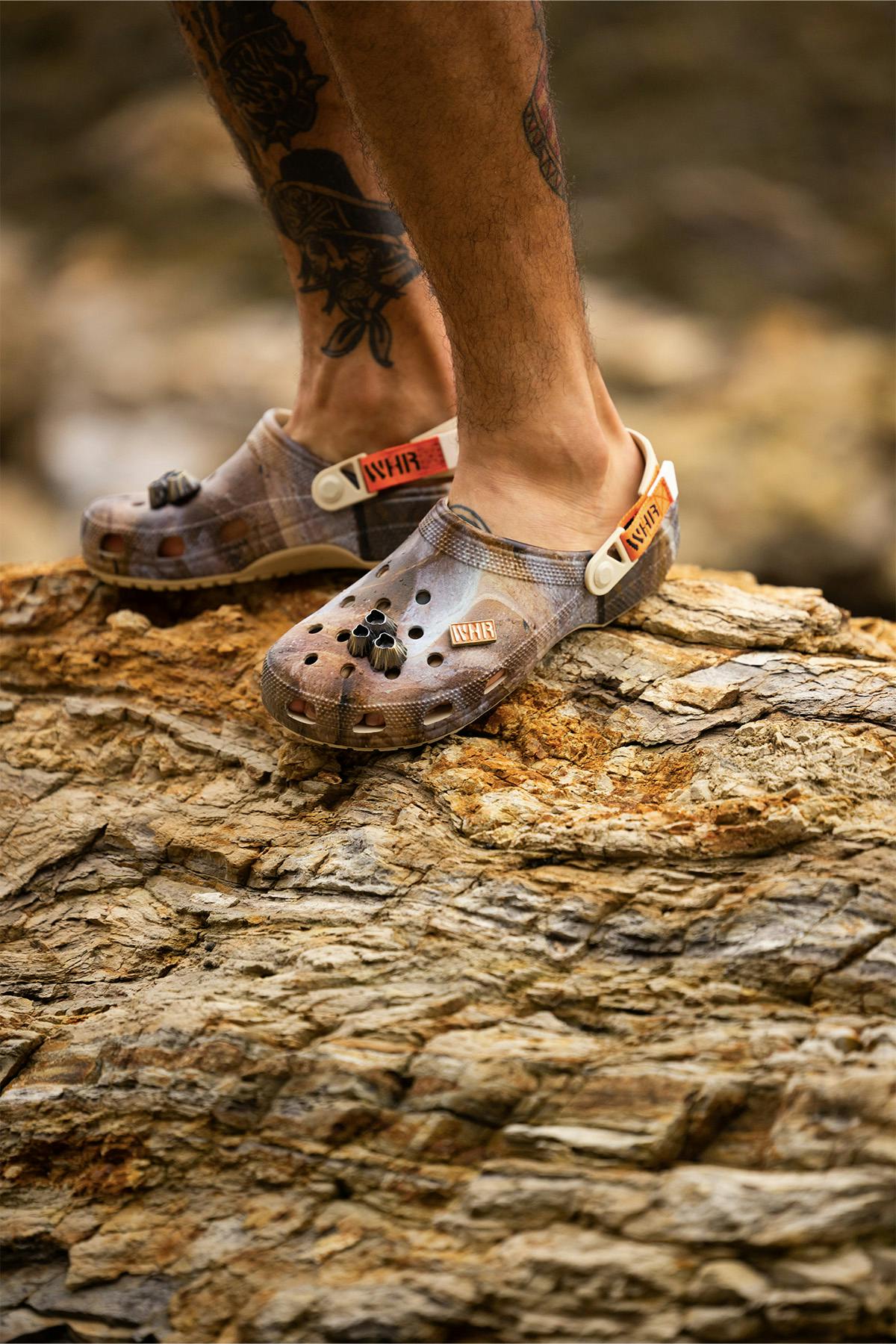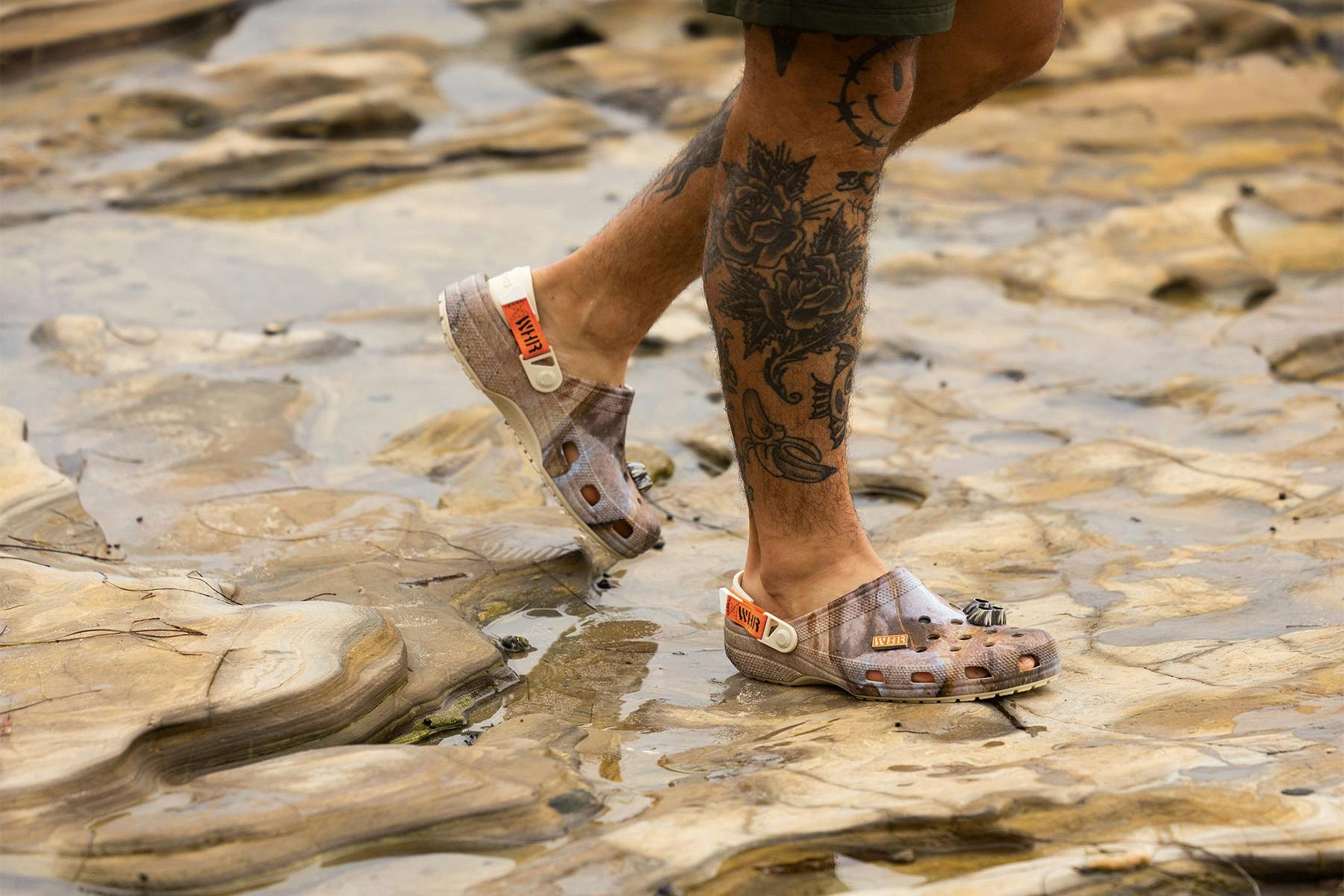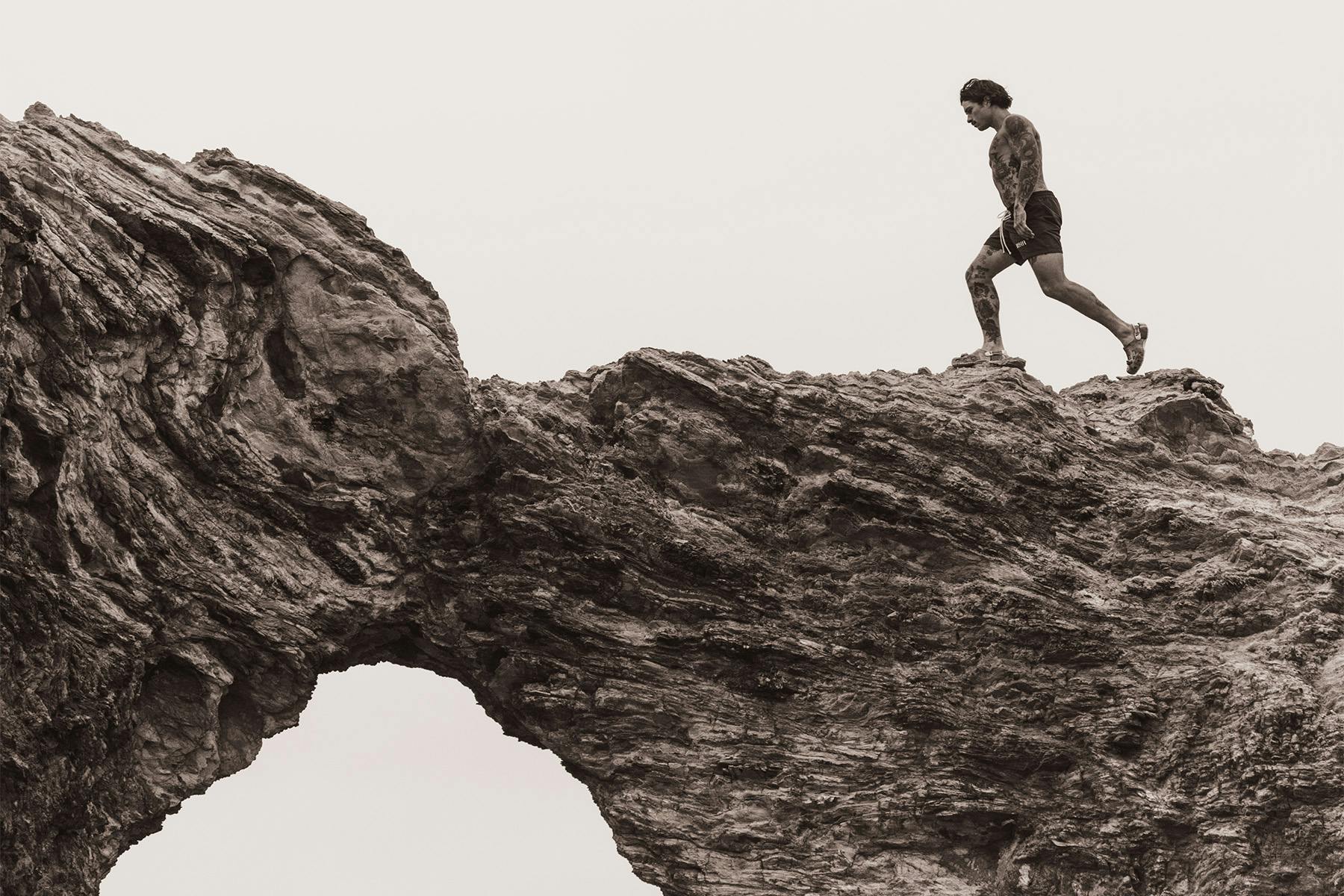 To celebrate the collab and the wonders of outdoor adventuring, the team at Western Hydrodynamic Research is traveling the coast of California to host workshops in honor of the shoe's anticipated release. Running from February 5-11, the mobile workshop will make the trek from LA to San Francisco, with stops in between to give die-hard Crocs enthusiasts a chance to purchase and customize a pair of these limited edition clogs.
Available for $80, this versatile shoe sees Crocs encourage you to explore the places you know and uncover the ones you don't. So, next time your friend brings up the idea of a wilderness retreat to reconnect with nature, don't think twice about it. Slip on your Crocs, hit the trails, and see what the world has to offer.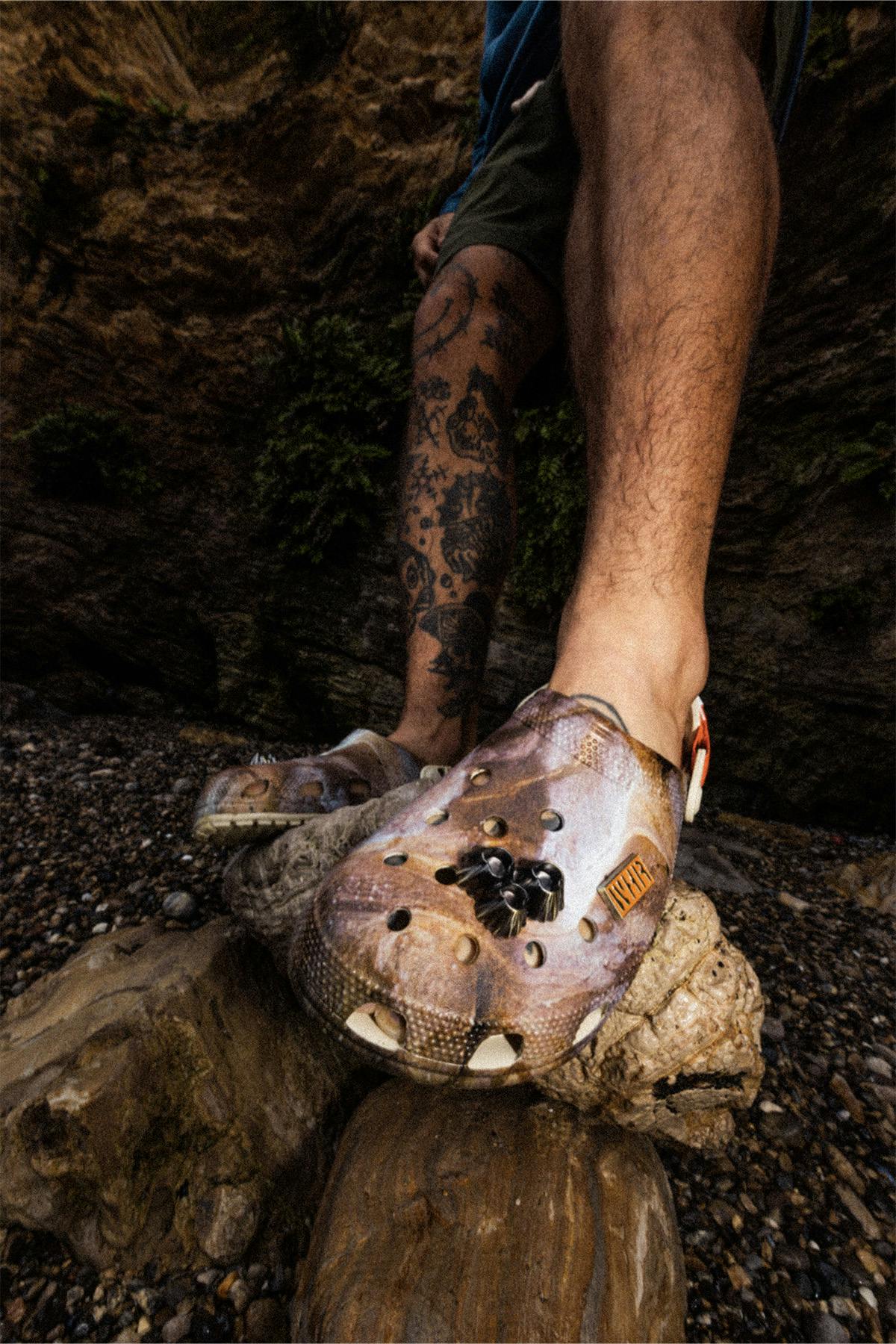 Shop the limited edition collab at crocs.com, crocs.eu, crocs.co.kr, and crocs.co.jp. To stay up to day with the WHR traveling workshop, follow @whr on social media to keep an eye out for dates and locations during the road trip.