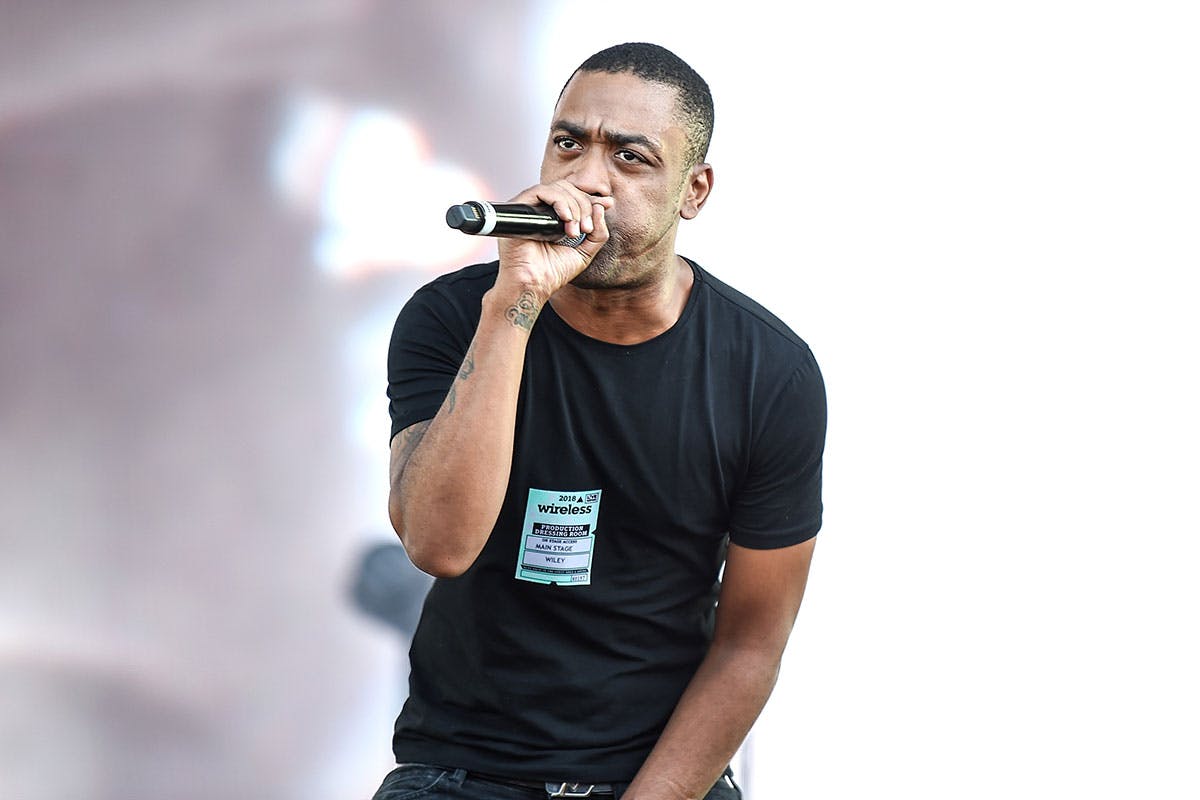 Wiley has elaborated on points he made during last week's Twitter rant that saw him fire shots at Drake and Ed Sheeran. In a new interview on BBC's 1Xtra Breakfast Radio Show With Dotty, Wiley stated that "everyone is so blind" to Drake's business tactics and doubles down on his comments accusing the Canadian rapper and Sheeran of being "culture vultures."
"Artists, stay away from culture vultures. Stay away from pagans and stay away from people who wait until you're blown to come and stand next to you and collect money," Wiley vaguely warns, before directing his points directly towards Drake.
"Drake is a pagan," he said. "Listen to this, I tried to apologize to this brother, you know, because I felt bad but you know what? I ain't taking back, no apology. He is the worst, I swear to God. He's not embracing the scene, he's doing it for himself." Referencing Drake's involvement in reviving the UK's Top Boy franchise, Wiley added, "I didn't need Drake to let me know that Top Boy is sick."
On Sheeran, Wiley states the artist has "nothing to do with grime." He continued, "I'm not mad. I don't hate Ed Sheeran but he is not allowed to just do what he wants when it comes to the word grime. It's fake as hell."
This all kicked off last week when Wiley took to Twitter to announce that "the war has started." The British MC then went on an epic rant which even brought Nicki Minaj into the picture.
In a (seemingly since-deleted) tweet Wiley told Drake to "Suck ya mum don't come back to England." In a follow-up message, he then dubbed Drake and Sheeran "the 2 worse as culture vultures on this planet." He also called them both "pagans."
It's not really clear what started the beef, but it seemingly revolved around two incidents. In the first, Wiley accused Drake of holding back on clearing dancehall star Popcaan from a recent collaboration with Nicki Minaj, who will no longer be appearing in an accompanying video as she recently announced her retirement from the music industry.
He also advised his followers to never sign a deal with Drake's label OVO Sound because of its "shit record deals" and an agenda to help Drake "with songs to keep him up and you down."
The second slammed Ed Sheeran's recent collaboration with Stormzy as Wiley claimed the track "Take Me Back to London" uses "his sound." Find a round-up of some of the biggest takeaways below.
On OVO Sound
On Culture Vultures
On Ed Sheeran
On Popcaan
On this episode of The Dropcast, we are joined by the B.STROY guys, Brick Owens and Duey Catorze, where we discuss the Nike SB x Supreme collabs, our latest New Balance 577 kicks and discuss why Skepta's Nike Shox sneakers are some of the best footwear to release ever since humans discovered how feet work.