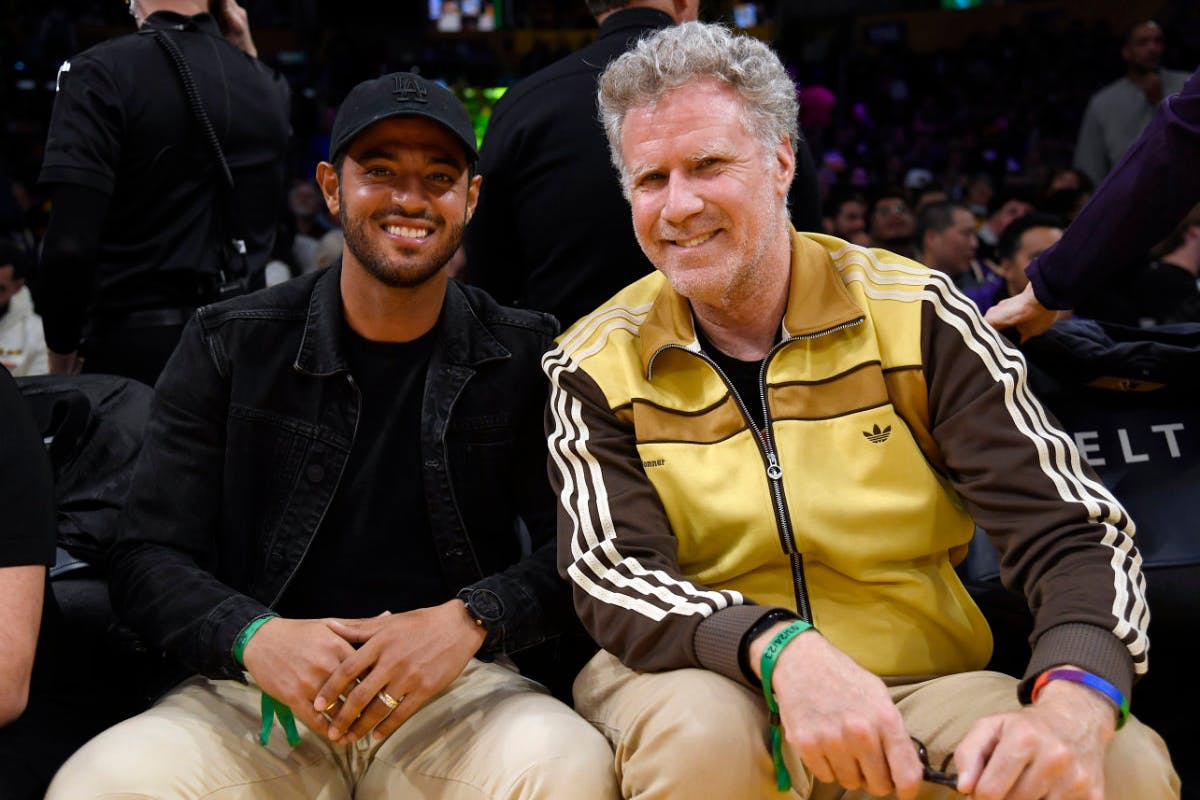 Will Ferrell has blessed us with countless roles in gems like Step Brothers, Elf, and Anchorman: The Legend of Ron Burgundy. But I gotta say: I'm living for this new film of his When Will Met Wales.
This isn't a real movie, by the way. I made it up to honor his latest fit (don't sue me, Will).
Ferrell attended the Oklahoma City Thunder and Los Angeles Lakers game on March 24, pulling out the Wales Bonner flex for his courtside appearance. Specifically, the SNL alum wore a Wales Bonner x adidas jacket from the Spring/Summer 2022 collaborative collection. Nice.
As for the rest of his ensemble, Ferrell threw on some khaki-colored trousers and PUMA Suede sneakers to go with his collaborative jacket.
And as part-owner of the Los Angeles Football Club, the actor-slash-comedian naturally showed off the club's LAFC championship ring dripping out his hand while Los Angeles FC player Carlos Vela sat next to him.
Now, Ferrell's fit would've been solid if he opted for, say, some adidas from the collab (that's just my opinion). Although now that I think about it, this is something I could definitely see his Gator character wearing.
About a week ago, the Anchorman star attended a Lakers game wearing another adidas ensemble, this time a clean all-black look including a tracksuit and what looked like suede Campus kicks.
The latter vibe is what I was hoping for with Ferrell's latest game-day outfit. Nonetheless, the dual-branded track jacket alone gets points in my book — thumbs up for Will.
adidas x Gucci moment next, please!
Shop our favorite products