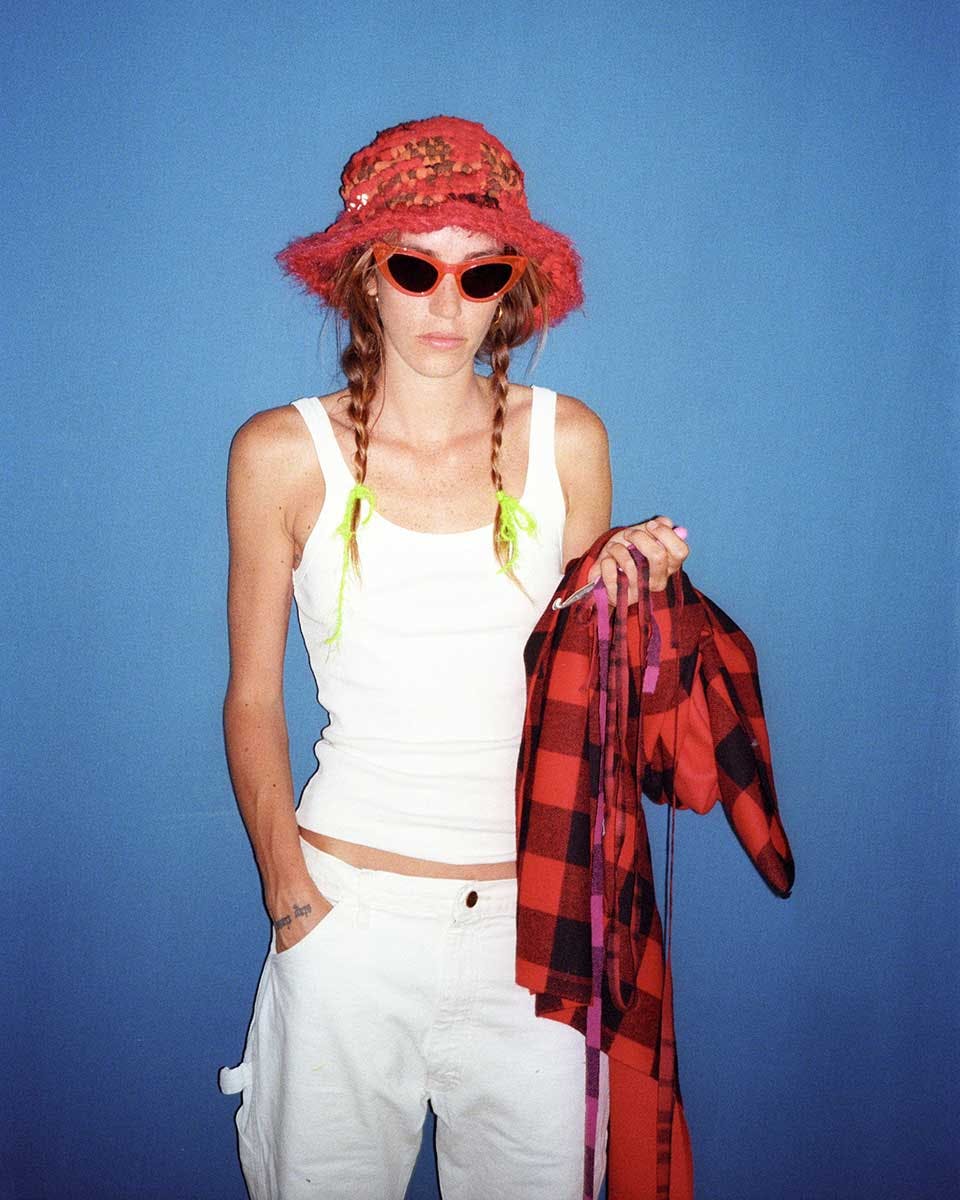 Brand: Woolrich x Serving the People (STP) x Rat Hat
Buy: STP's website, where the hats are up for auction until October 5
Price: $200 starting bid
Editor's Notes: Woolrich is a little bit of everything, including classy autumn essentials to outdoor conservator to scrappy hat purveyor. You heard that right: Woolrich is getting into the crocheted headwear game.
Not a moment too soon: the hand-knit hat biz is popping off right now and Rat Hat has been at the forefront of the movement for a little over a year.
"At the beginning of [the COVID-19] lockdown I went to my parents' place where I stayed with my mom, father, and sister. I didn't know what to do so I started to paint the house," model and Rat Hat founder Alice Sofia Navarin said.
"I began watching YouTube videos of crochet because I had to give a present to my friend and I didn't want to buy something online. I posted the first hat on my page and a lot of people started to ask for one. Since I had the time and my mom was bored we began making more together."
This seven-piece partnership sees Navarin weaving together a selection of unisex, one-size-fits-all hats from fabric and yarn made of Woolrich scraps and other upcycled textiles, complete with co-branded patches.
It also marks the beginning of Serving The People (STP)'s ongoing Woolrich partnership. Artist Lucien Smith founded STP as an artist-first creative vehicle and the Woolrich team-up makes plenty of sense given that he's worked with the company for several years now as a model and consultant.
"This collection for STP uses thick materials, so it'll take maybe three or four hours per hat," Navarin continued. "I don't want to make fashion items—that's not my plan. Fashion is superficial and honestly kind of bullshit to me. I want to make something that's not gonna change your day, but rather your point of view."