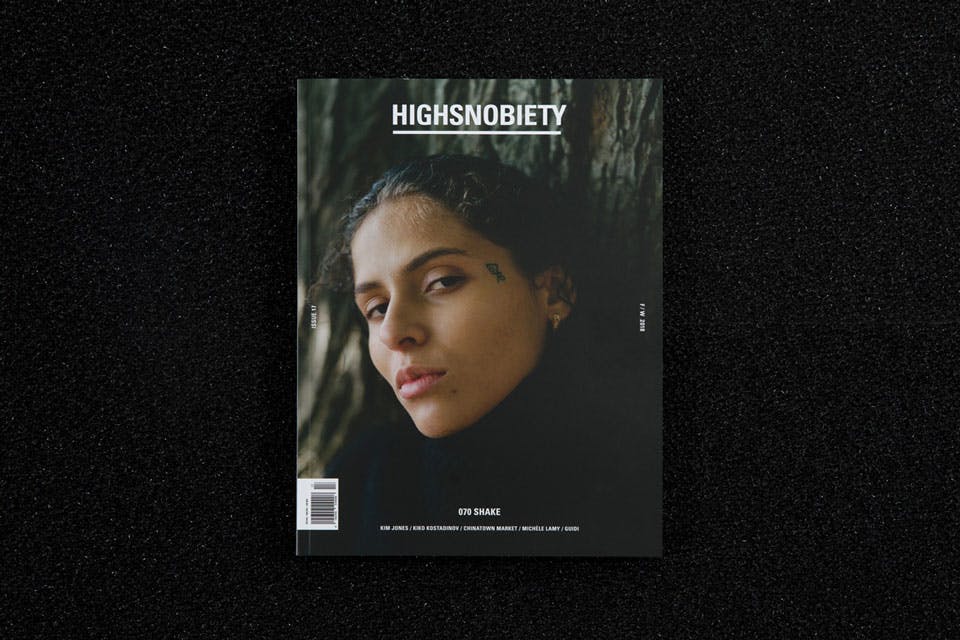 Highsnobiety issue 17 is only a week away from releasing, and once you cop, fans will be treated to our new cover story with 070 Shake.
Shake started out as a member of rising New Jersey hip-hop collective, 070, and is now signed to G.O.O.D. Music. Since 2018 her career has skyrocketed thanks to her highly acclaimed EP Glitter in March and her career-changing guest features on Kanye West's album Ye. During West's seven-track G.O.O.D. Music album run, Shake's vocal versatility seemed to be Kanye's muse. She featured on three of the five albums releases and worked with Pusha-T, Nas, and Kids See Ghost on the viral anthem "Ghost Town".
To celebrate Shake's Issue 17 cover, Highsnobiety is throwing a launch party tonight, September 13, at New York's Up & Down. With doors opening at 11pm, the night will be filled with special guest performances from Kitty Cash, Siobhan Bell, OUT.OF.OFFICE, and of course, 070 Shake.
Highsnobiety Magazine Issue 17, which explores the theme of "alternative", will be available September 20 from our online store, as well as at fine retailers worldwide. On the same day, Shake's cover story will also drop online for fans to read.