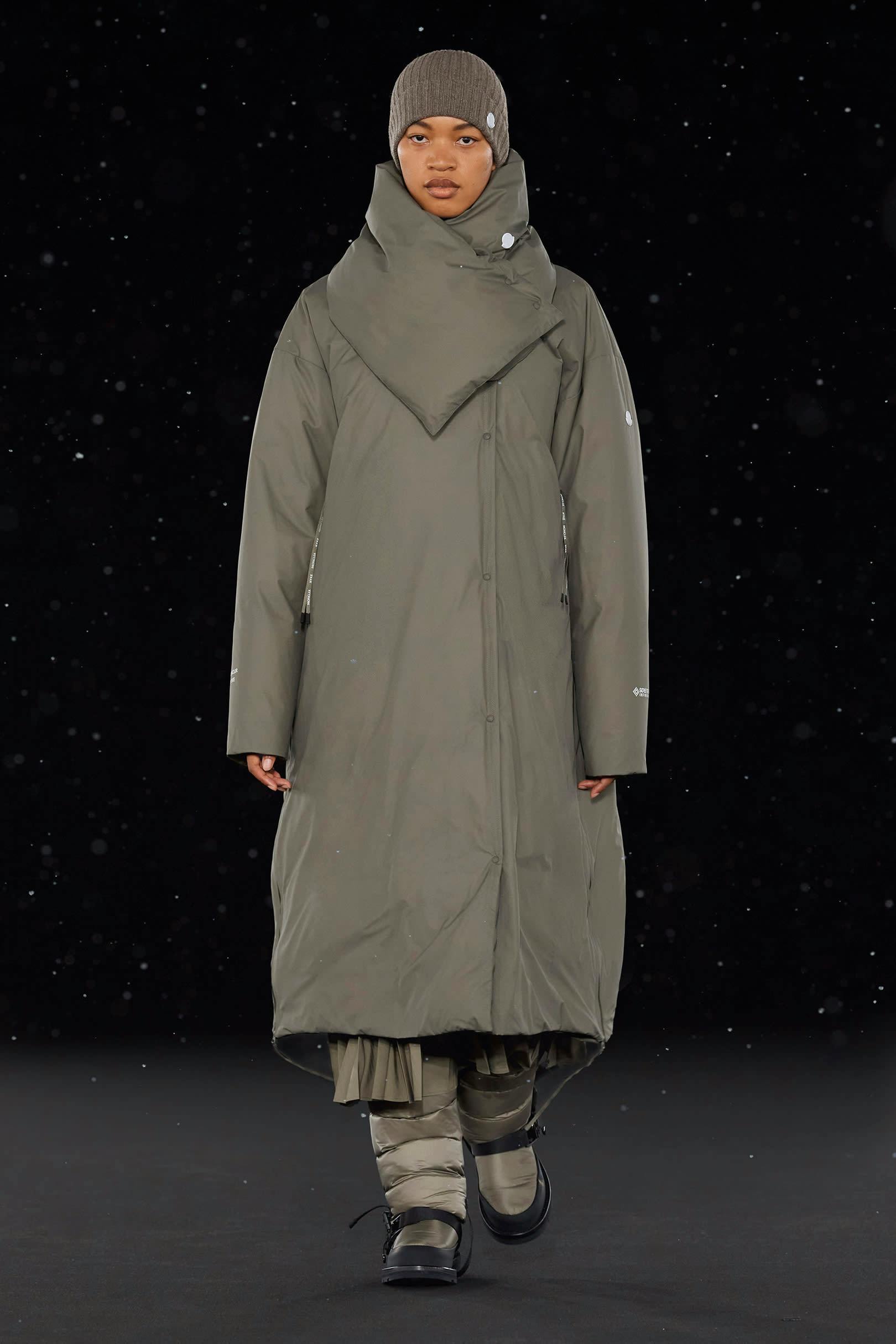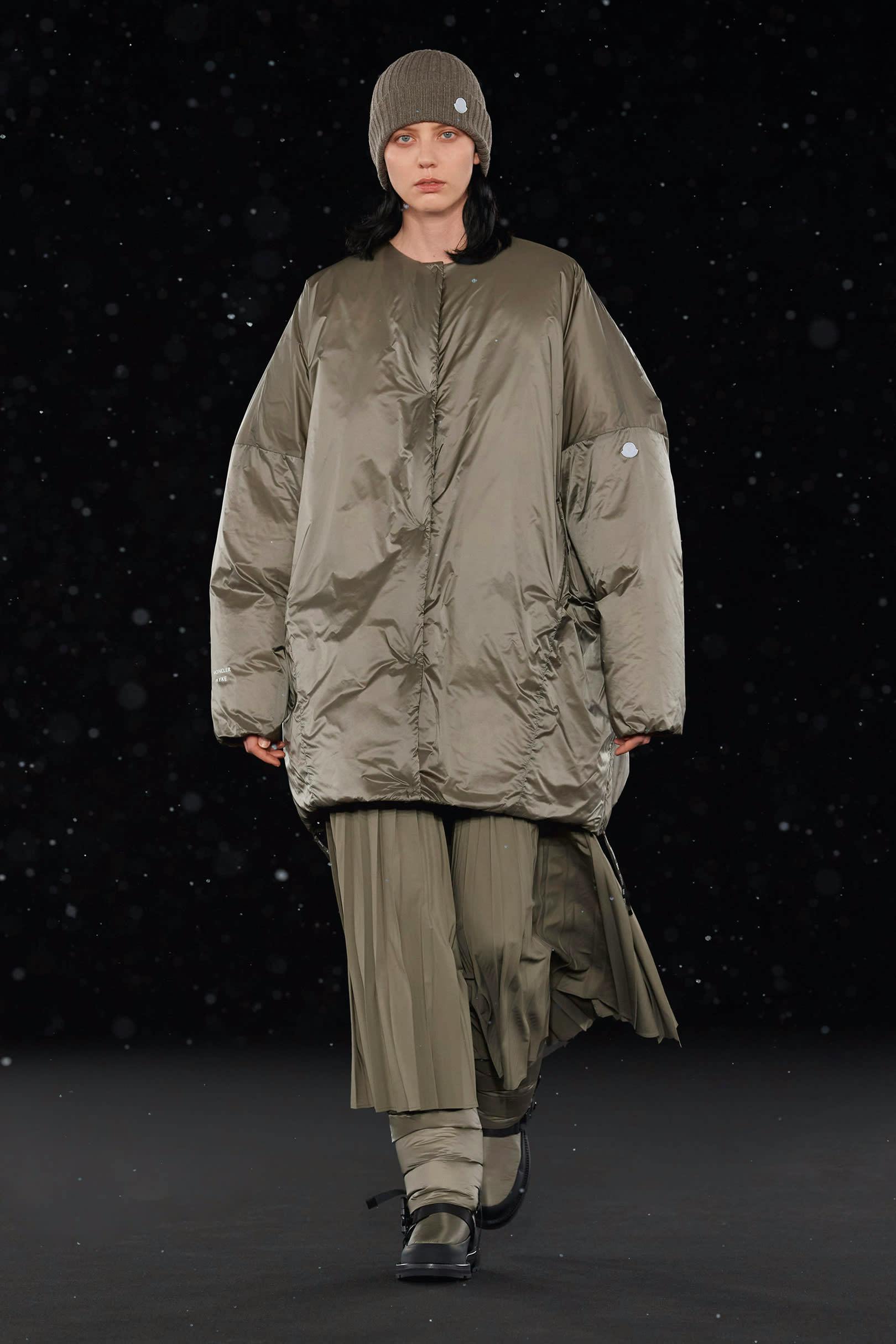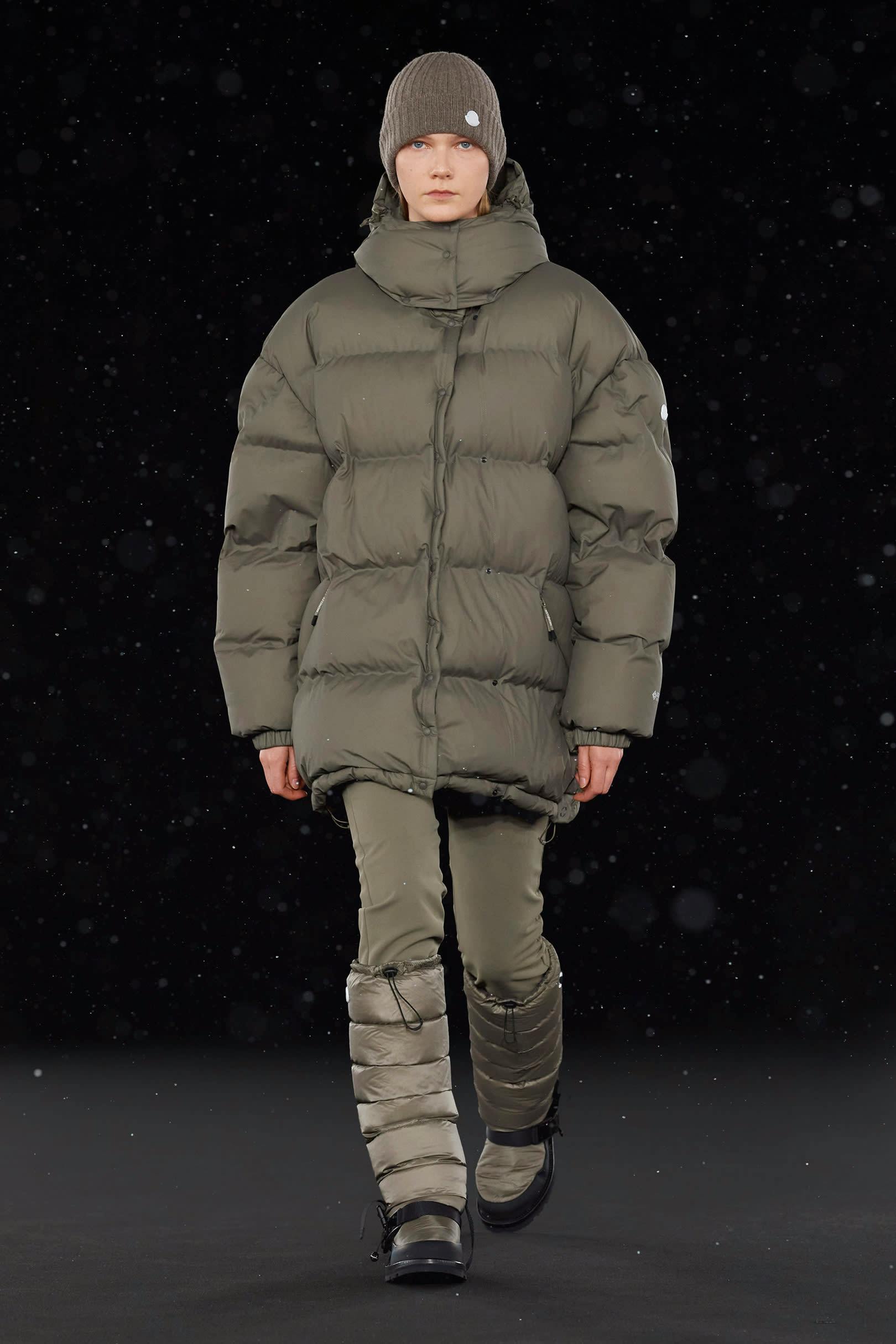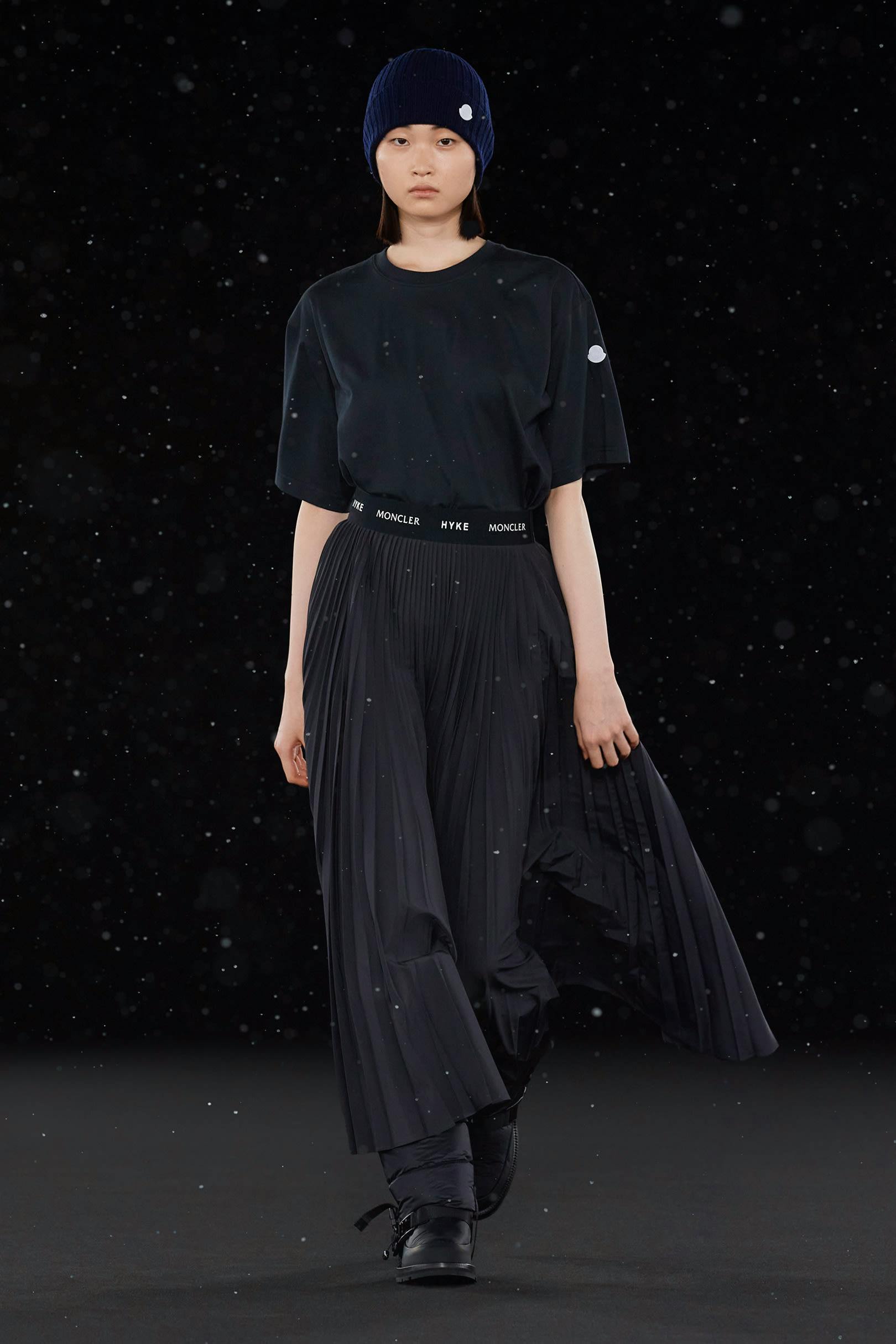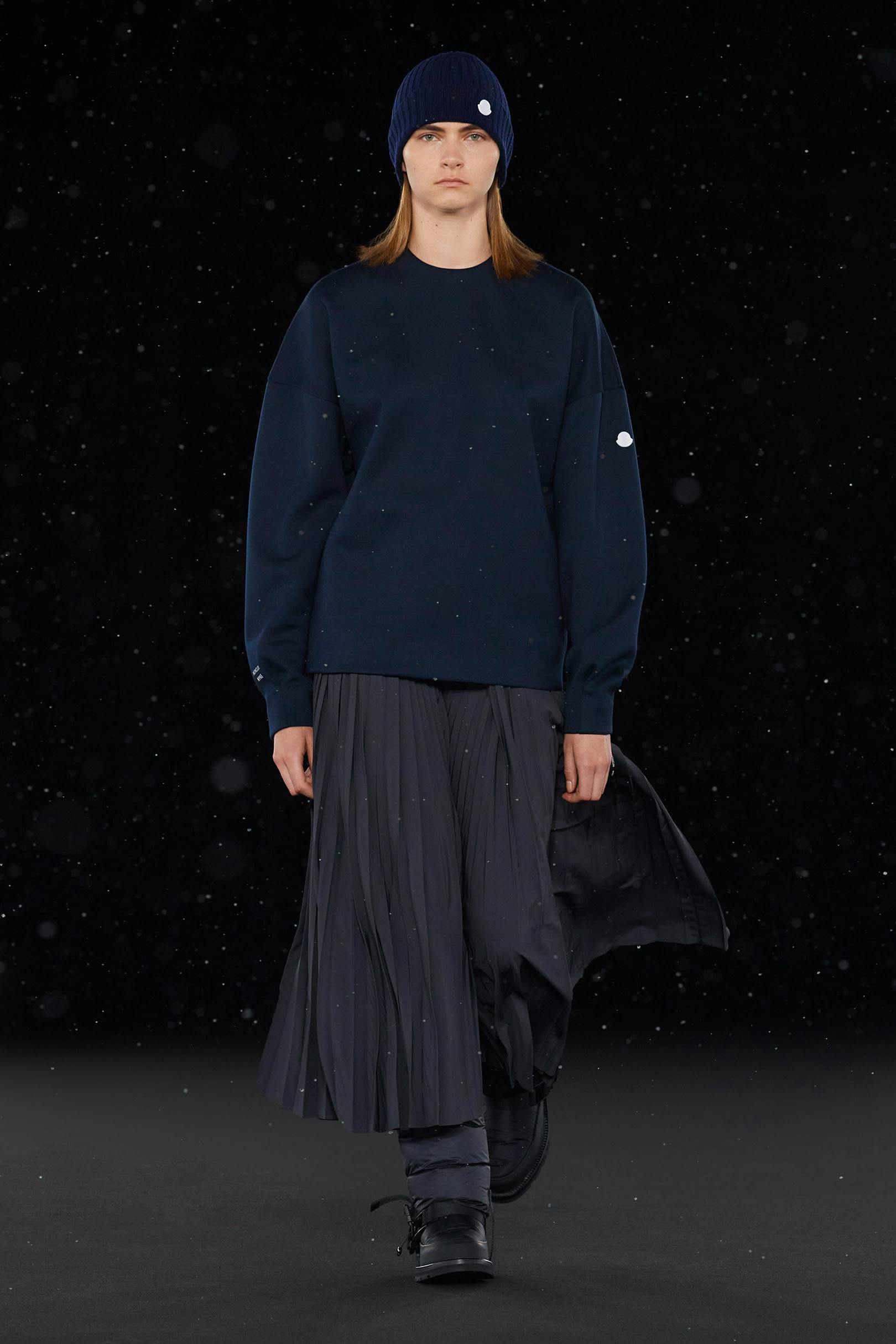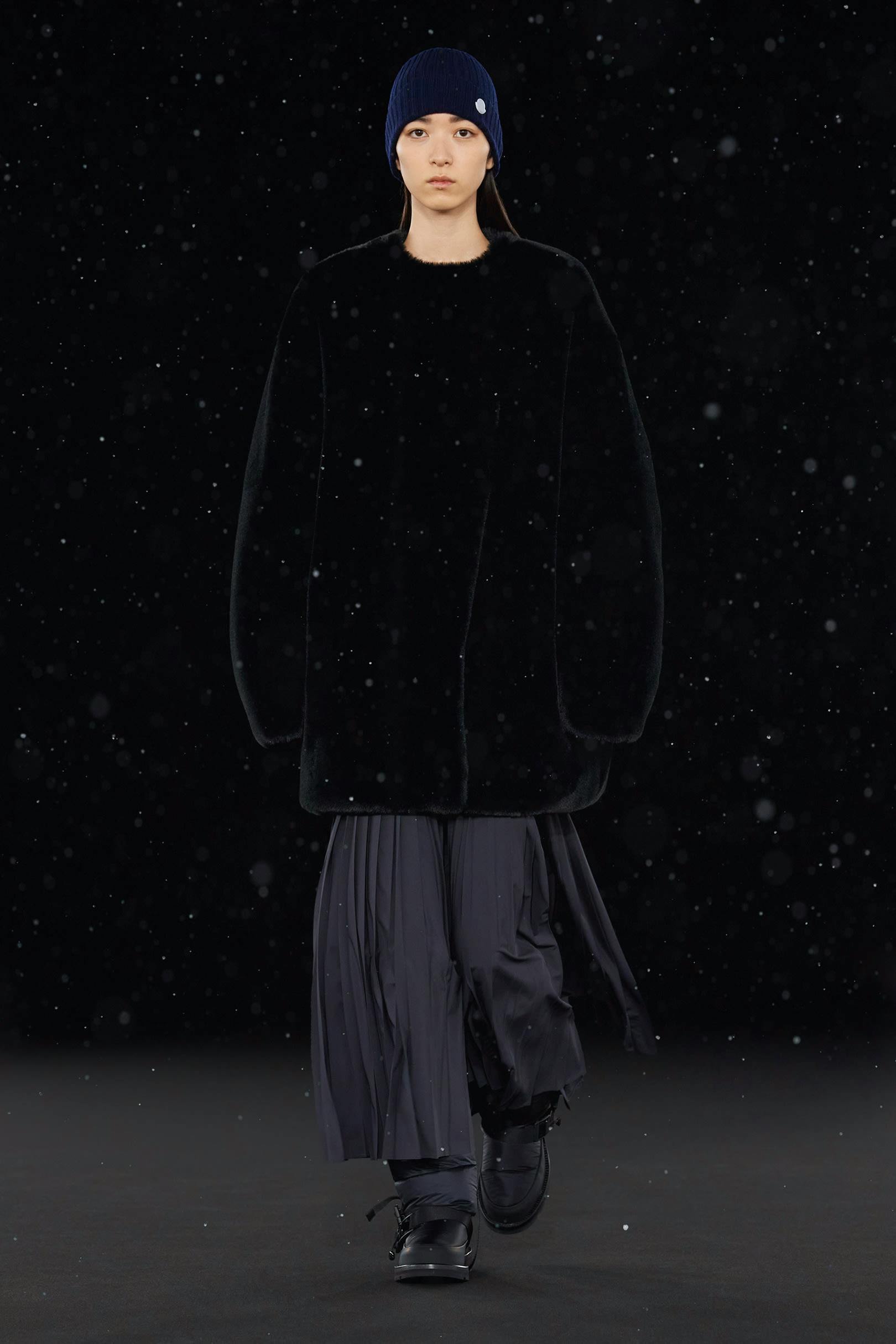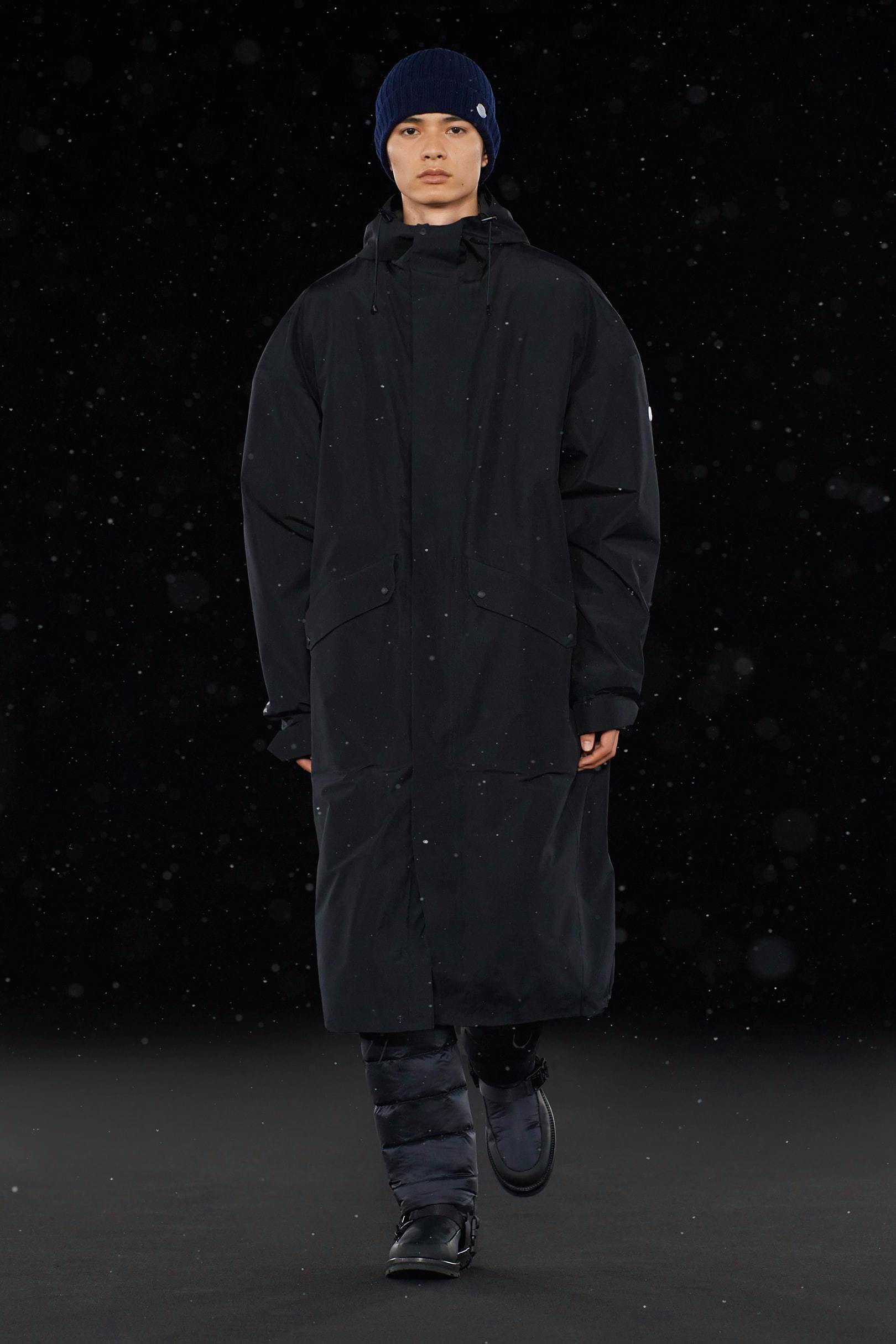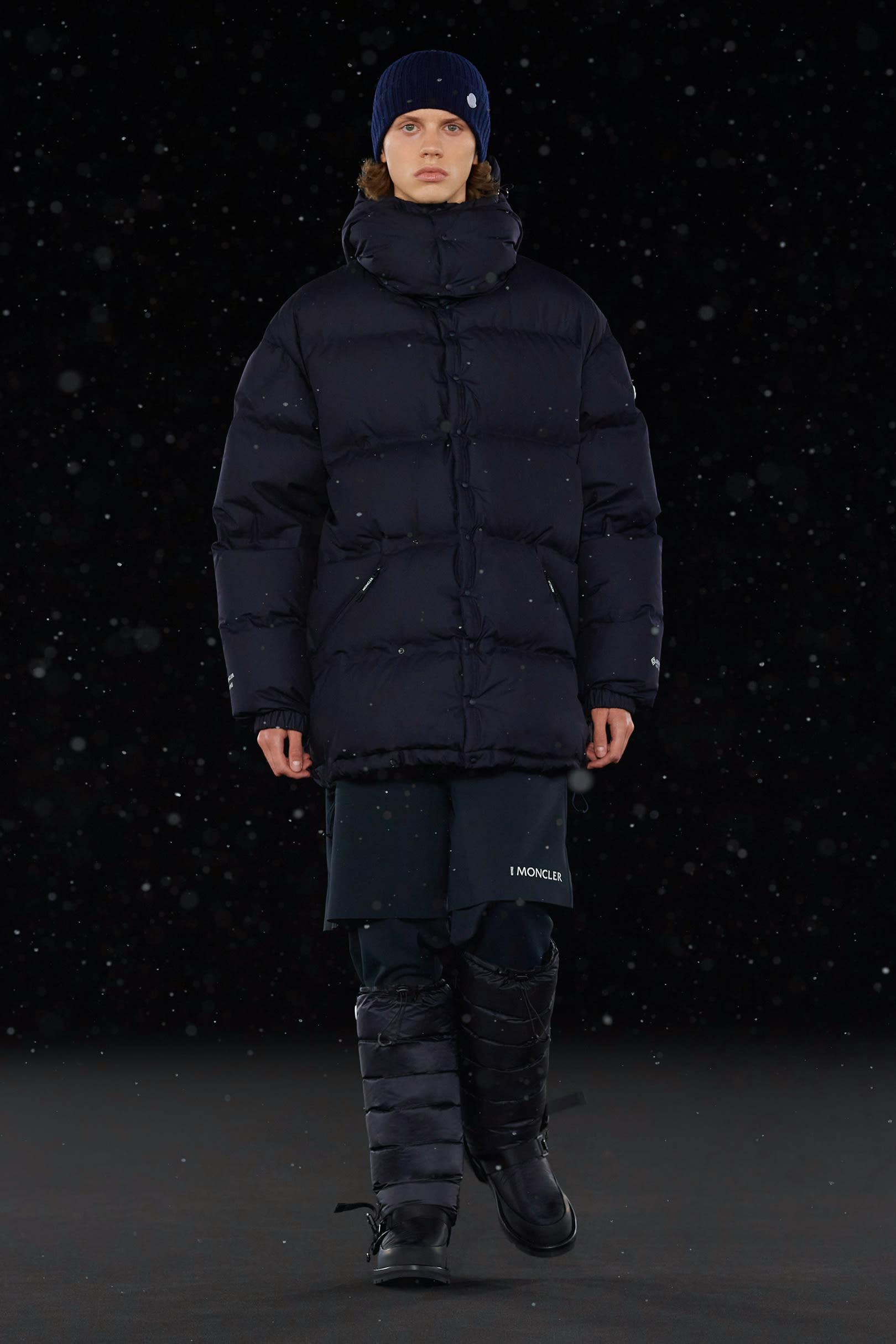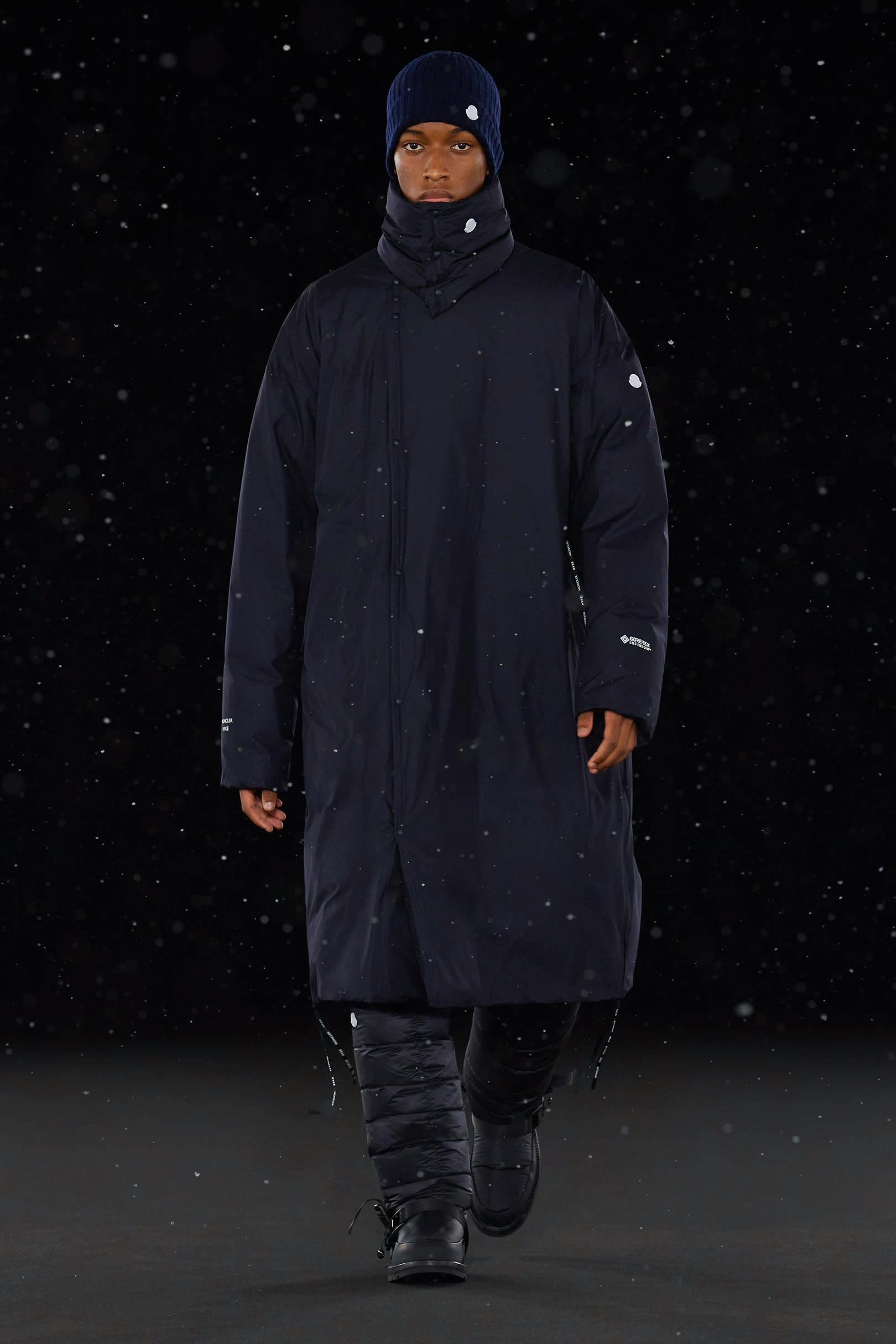 While we're still getting over the spectacle of Moncler's MONDOGENIUS event, all eyes are on 4 MONCLER HYKE as the collection hurtles to release.
The word "uniform" has some boring connotations – until used in reference to the creative eyes of Hideaki Yoshihara and Yukiko Ode. Known as the pair that raised the cult Japanese brand HYKE — famed for collaborations with another popular outdoor brand — Yoshihara and Ode's understated, refined style is the definition of uniform-made chic.
If HYKE's design DNA boiled down to a single word, essentialism comes to mind. Every silhouette considers form, creating looks comfortably oversized pieces that don't appear overly bulky. The looser cuts aid HYKE in translating its oeuvre, which is primarily womenswear, to a co-ed collection.
On a baseline visual basis, every product feels somewhat familiar due to the vintage and historical uniform references that serve as points of inspiration: note the pared-back, militaristic color palette. But coupled with the designers' keen eye for shape and technical details, this feels wholly original.
For 4 MONCLER HYKE, Yoshihara and Ode show Moncler in a new light that is refined, utilitarian, and technical.
The pair began building their Moncler Genius collection by hybridizing elements of the Moncler archive with vintage French army uniforms. The resulting collection of outerwear, including puffers, hooded parkas, and collarless coats, are part throwback and part futuristic, thanks to Moncler's inimitable technical fabrics and fabrication.
Unlike some of the statement pieces you'd find in Moncler's mainline collections, HYKE's offering is an example of extreme simplicity – from the khaki and navy palette to the stark lack of in-your-face branding, it perfectly embodies the silent streetwear concept.
Beyond outerwear, the men's and women's collections offer a range of teddy fleeces, layered pants, pleated skirts, and dresses, alongside ribbed cardigans, tabard dresses, and some slick accessories.
4 MONCLER HYKE is available to shop online, with a further release in physical stores to follow on October 5.