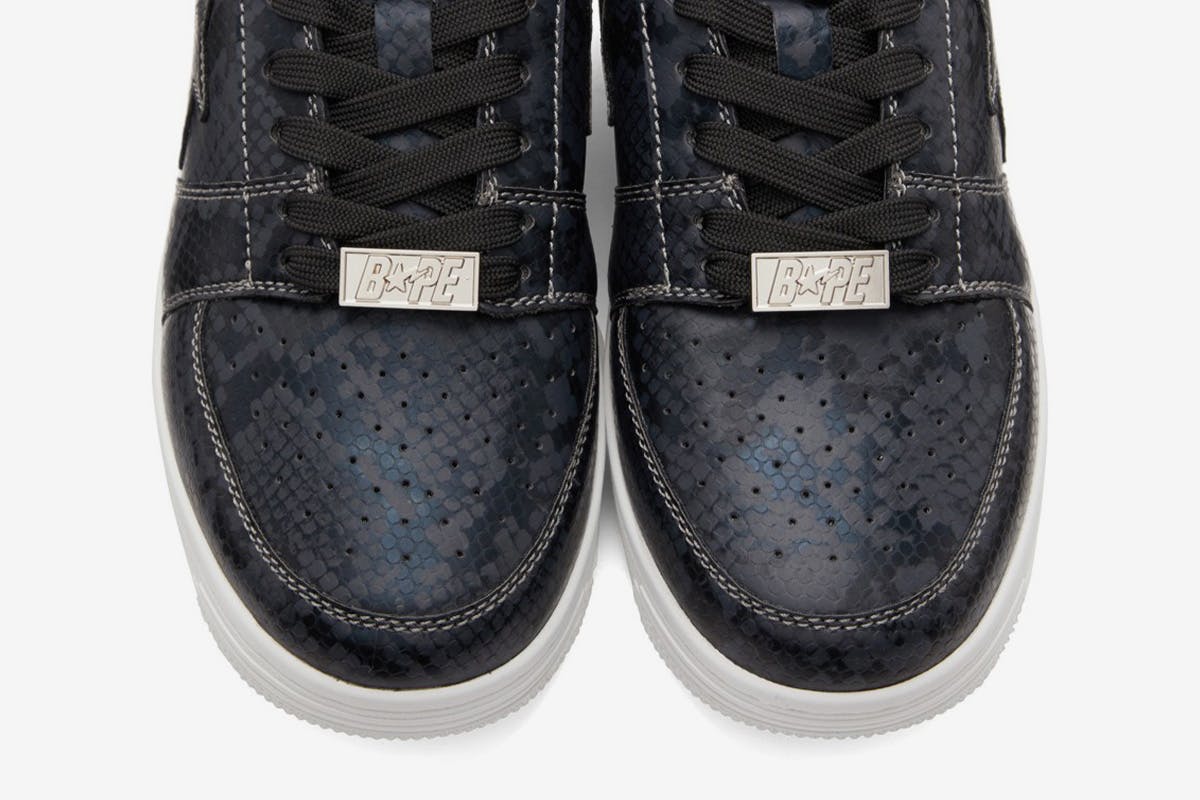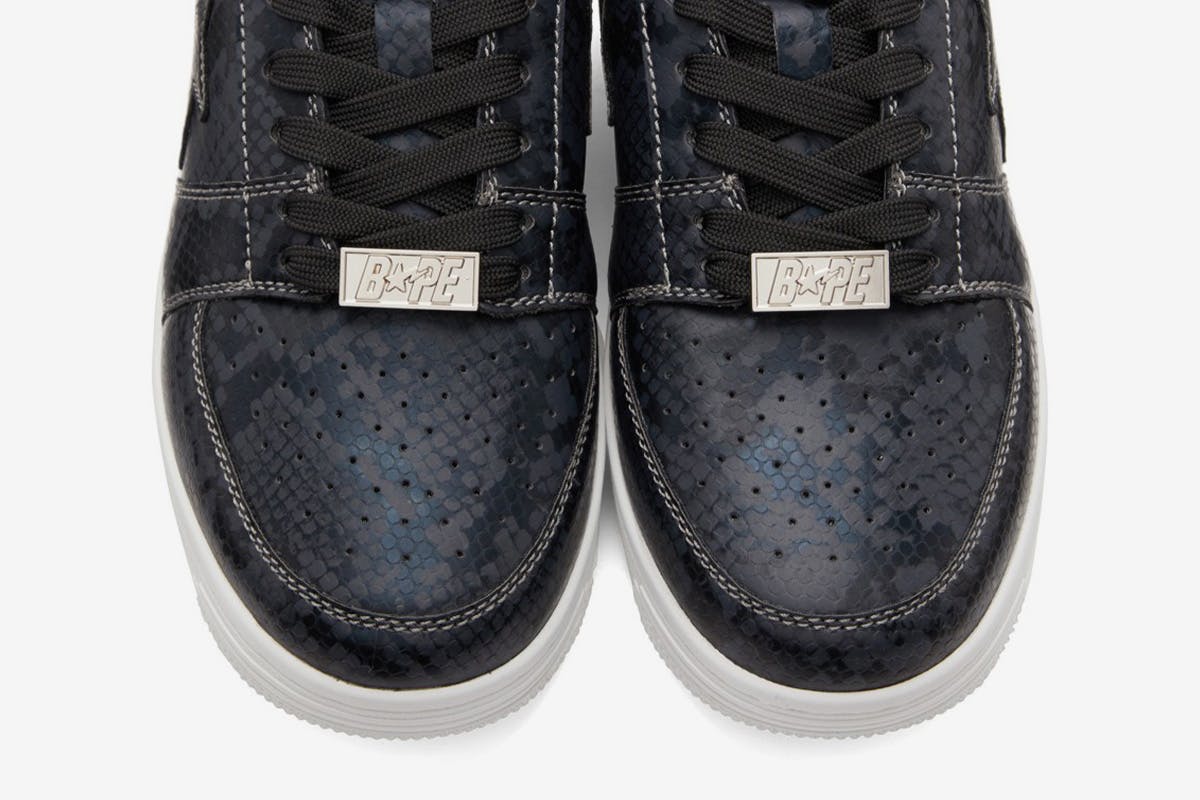 Founded in 1993 in Tokyo, A Bathing Ape is one of the most elusive — and, so it follows, desirable — streetwear labels in the game. During the late '90s and early '00s, BAPE's popularity hit fever pitch with hip-hop endorsements leading the charge. Represented by names like Pharrell and Kanye, A Bathing Ape was the label to wear.
The only problem? Accessibility. Until recently, ordering BAPE online was near impossible, unless you were willing to pay astronomical resale prices. With a very limited number of licensed retailers, many of whom only sold the label in-store, and most of whom sold out within the day, A Bathing Ape was seriously difficult to get hold of.
Good news, then, that we're seeing the cult Japanese label's availability growing by the day. From our very own sold-out collaboration to European store openings, A Bathing Ape collections are coming to a wardrobe near you very soon, so get with it. Better still, you can now cop A Bathing Ape at SSENSE.
The Canadian retailer sets the standard across the net, and with one of the widest-ranging BAPE offerings outside of official BAPE stores, it's a front runner for the label. We're particularly taken by the homeware & lifestyle selection. From china plates to beach towels and rugs, you can line your whole life with the sought-after camo. We've been waiting a long time for this, we're not holding back.
Shop some of our BAPE highlights below.
Big Ape Head T-Shirt
A big tee with a big ape head on the side. Perfect.
Camo Basketball Shorts
Somewhere between luxury streetwear, sportswear, and loungewear, you'll find this pair of wide-leg basketball shorts.
3-Pack Camo Face Masks
This 3-pack of signature camo face masks comes with one green, one blue, and one red face covering.
Python Bapesta Sneakers
The A Bathing Ape Bapesta Sneakers are truly iconic. The low-top basketball silhouette takes after the Nike Air Force One but features the brand's logo star in place of the Swoosh.
Snowboard Jacket
Sure, we're going into summer, but that's the best time to cop your next-season winter jacket and this snowboard jacket is ideal.
ABC Plate
Dining on A Bathing Ape? A serious dinner-party flex.
ABC Shark Rug
Featuring another of the label's go-to signatures, this Shark Rug is a perfect centerpiece for your room.
1st Camo Beach Towel
Emblazoned with A Bathing Ape's first camo, this beach towel is sure to separate serious streetwear fans from civilians.
Want to keep browsing? Head to the Highsnobiety Shop for more products that we love. Highsnobiety has affiliate marketing partnerships, which means we may receive a commission from your purchase.