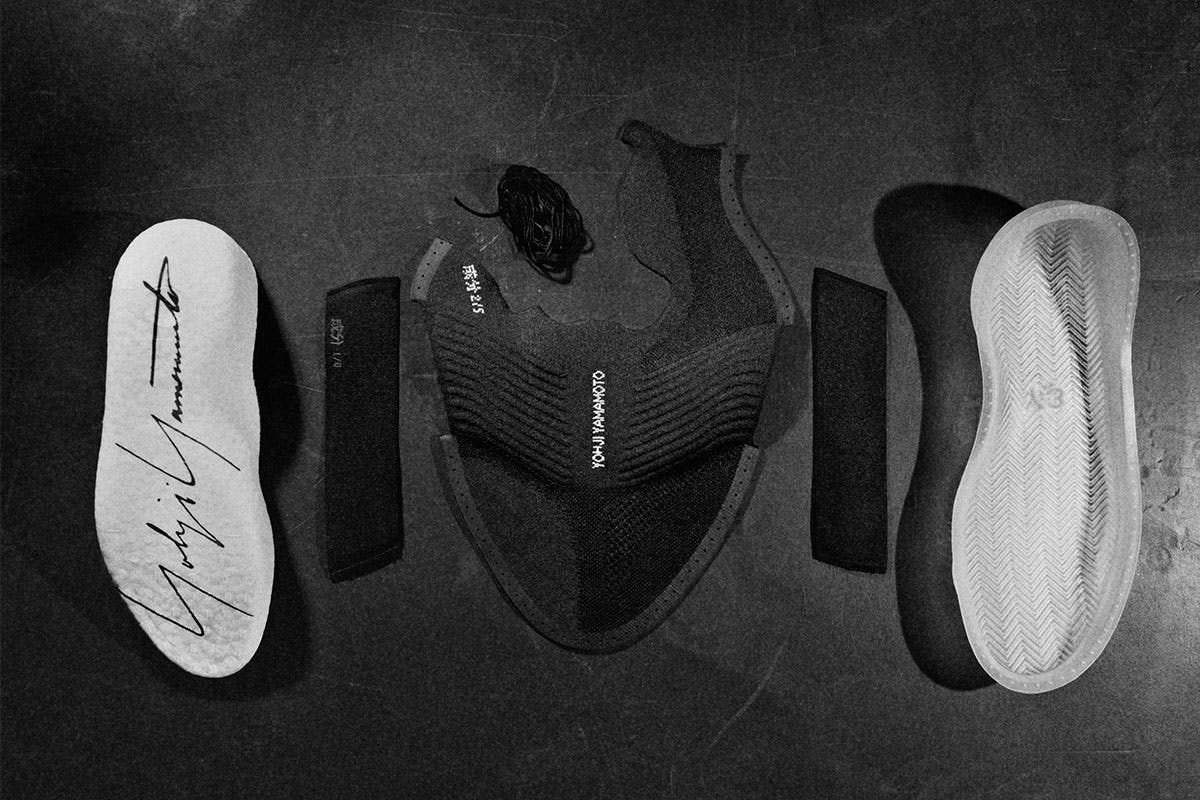 Earlier this year, adidas and Yohji Yamaoto's latest project, the eagerly anticipated Y-3 Atelier was unveiled to the world, promising a new approach to design from the pair, pushing new boundaries with a special focus on archival pieces renewed through peak craftsmanship.
While early looks maintained mystique, taking focus away from visual aids, instead ensuring that the line's dedicated approach to fine crafts and renegade skill left a lasting impression.
Fast forward beyond the boundaries of the line's initial reveal, and we're already being presented with Y-3 Atelier's first sneaker release.
Offering a clear indication of the experimental nature of Y-3 Atelier, the new Y-3 ITOGO, while feeling somewhat familiar, is a unique creation that's raw and unfiltered.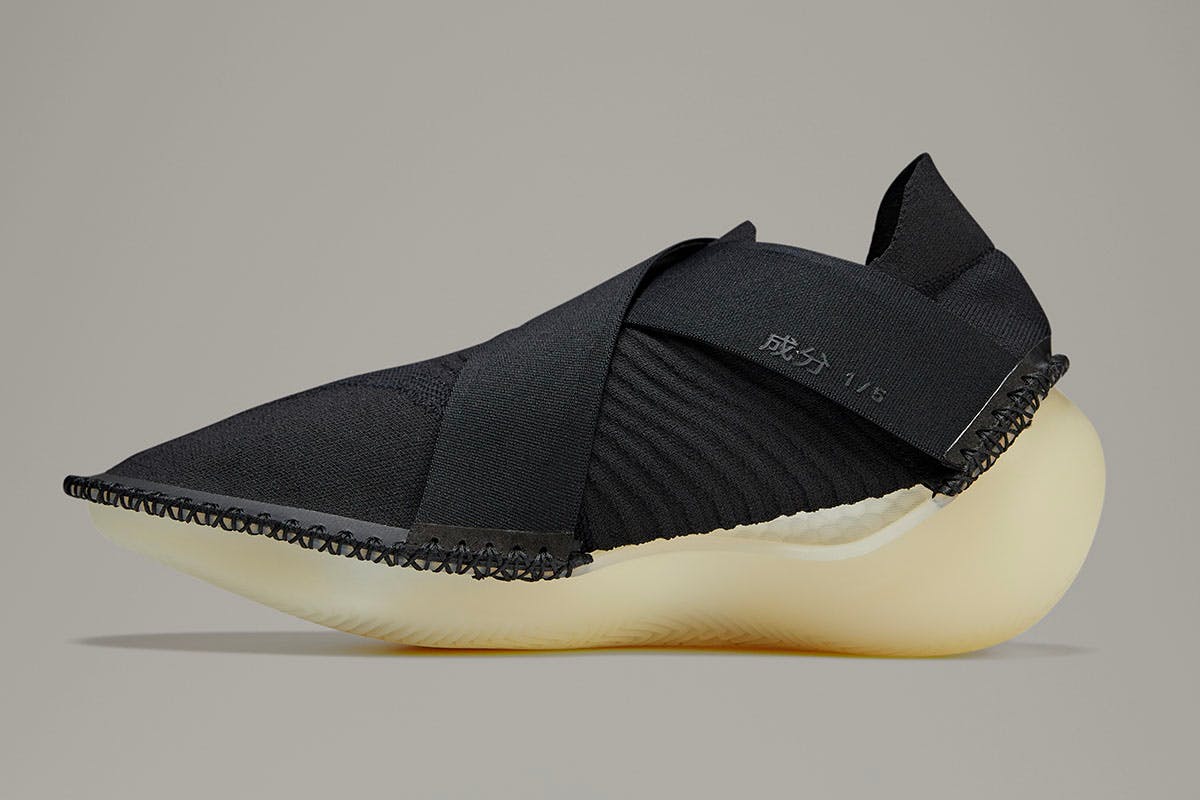 Barring some similarities to what is undoubtedly one of Y-3's most widely celebrated products, the Qasa, the Y-3 ITOGO has been crafted as a means of pushing the boundaries of contemporary footwear.
Comprising five components, each highlighted by a number, the sneaker is made up of elastic straps (characteristic of Y-3 silhouettes), a knitted upper, fine-tuned Boost midsole, rubber cupsole, and thread.
The shoe's construction completely forgoes glue, meaning it can be fully dismantled should the user choose to cut the threads. Although, we wouldn't advise it unless you're a dap hand with a needle and thread.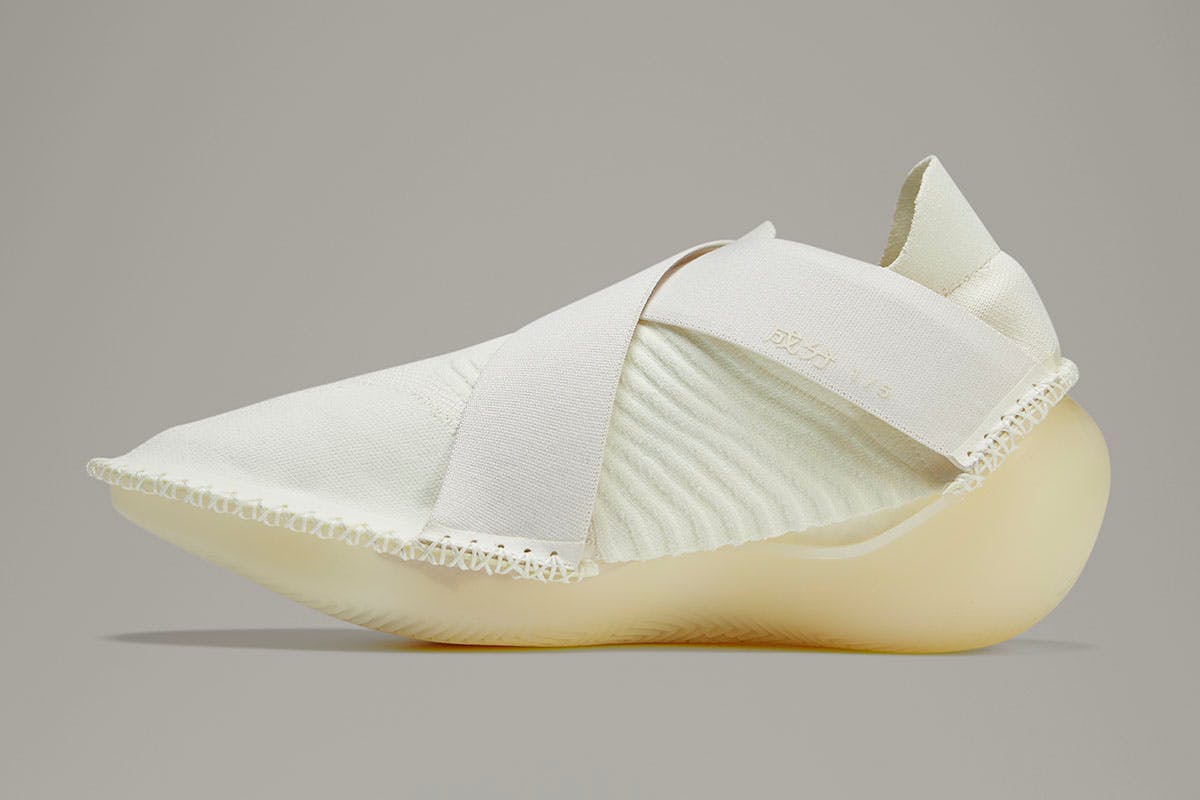 Borrowing its name from its innovative assembly, the ITOGO moniker is derived from a carefully considered combination of the Japanese word for "Thread" – "Ito" – and "Five" – "Go".
Touching down online on March 16, the Y-3 ITOGO will be available in two monochromatic finishes of black and white.
Shop our favorite products