Nothing quite gets both modern-day sneakerheads and casual collectors going like an Aimé Leon Dore x New Balance 550 release. In truth, anything ALD speeds the blood up nowadays, although its ongoing NB collaborations are entirely in another realm of their own.
Inspired by classic basketball footwear, the 550 is pretty clunky. Not clunky in a classic dad sneaker way (my dad would never wear a 550), but clunky in a you-know-you-are-gonna-need-to-break-these-bad-boys-in kind of way.
Since the 550 was relaunched back in 2021, ALD's iterations have undeniably been the most popular, especially the initial colorways that arrived what feels like an eternity ago as part of Aimé Leon Dore's Spring/Summer 2021 collection.
From the early IYKYK days, to high-tops, lows, and now being almost impossible to cop, it's a sneaker at the helm of everyone's wish list, and thanks to the myriad of ongoing iterations that have been released: many said wishes have come true.
The latest 550 colorways — currently only available as a teaser on ALD's website — were first teased in Aimé Leon Dore's latest Uniform FW22 campaign in mid-September, and it's certainly taking things back to basics.
Two variations look to be arriving, one predominantly in white, with pops of grey and beige for good measure, the other mostly clad in slightly darker suede with the same off-white midsole.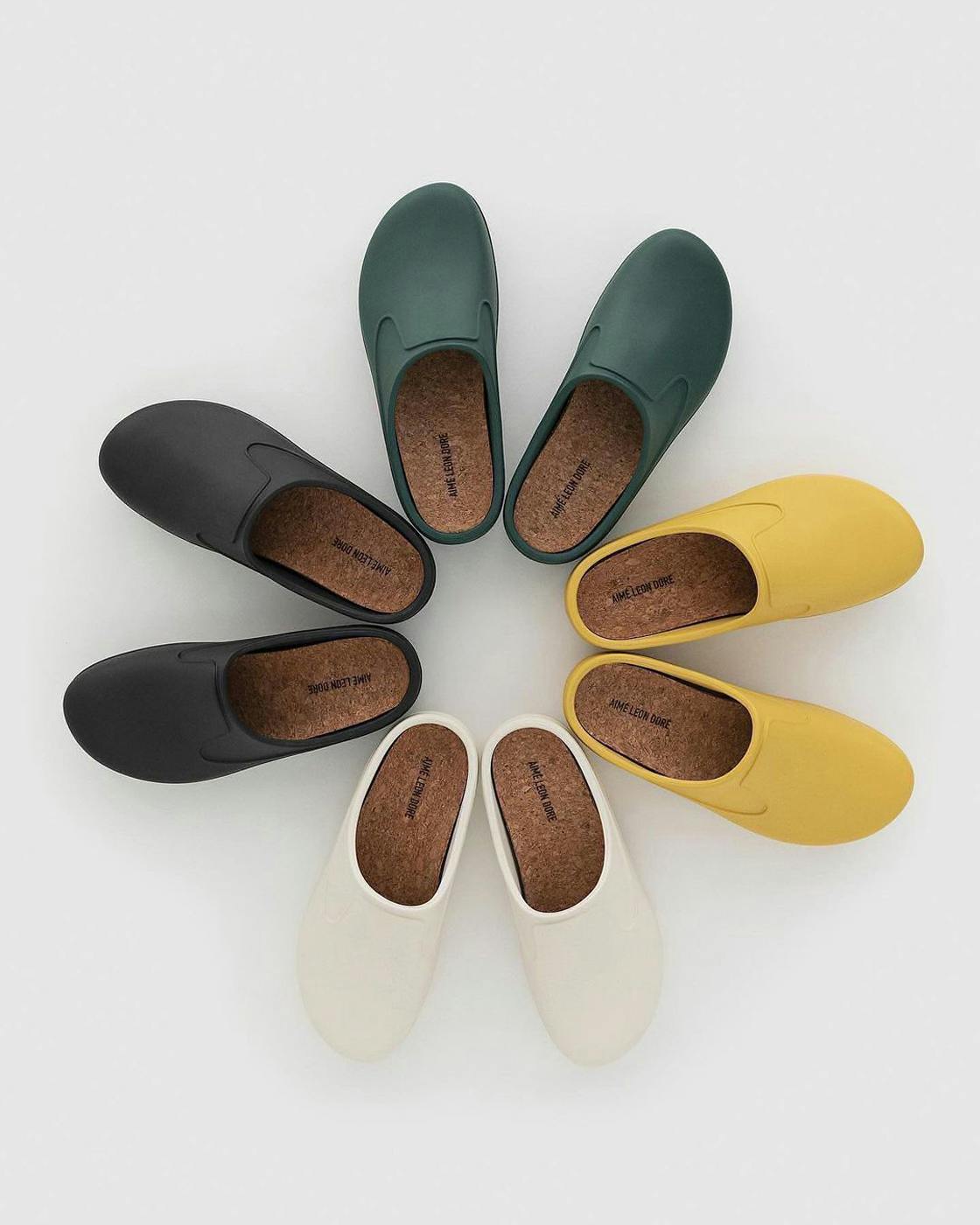 Talking of the Uniform FW22 campaign, if previous lookbooks are anything to go by, ALD teased some suspiciously Super Birki-like slip-on shoes in a myriad of colors, which has certainly raised some eyebrows.
Turns out, no Birkenstocks here. Aimé Leon Dore instead dropped the Garden Mule, a backless clog that merely resembles Birkenstock's signature backless sandal for nurses, cooks, and other professionals.
At $95, the Garden Mule is far cheaper than ALD's 550 and significantly less hyped, which means they'll be easier to get. Can anything replace the collaborative NB, though?