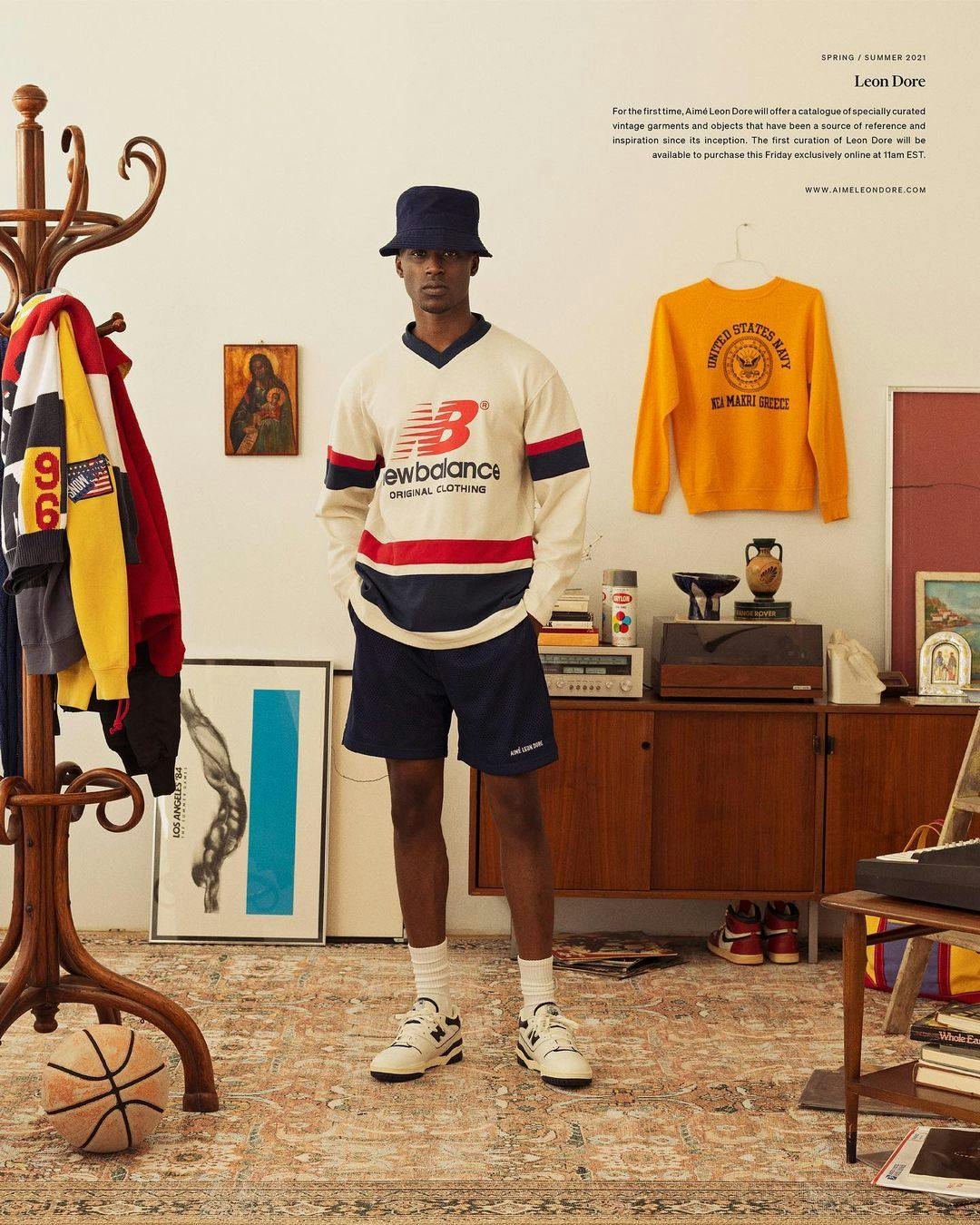 Following successful collaborations with New Balance, Woolrich, and even Porsche, Aimé Leon Dore is diving headfirst into vintage. The team around founder Teddy Santis announced that the brand would begin offering consumers a range of curated pieces and objects that have been used as references for the label over the past few years.
Dubbed Leon Dore, the first curation will be released online this Friday. Information around what will be included in the drop is still sparse, but the lookbook shared by Aimé Leon Dore gives us a look at vintage sportswear, old logo pieces, washed cargos, and more.
The campaign is shot in true Aimé Leon Dore style, combining casual aesthetics with more formal pieces by mixing and matching loafers and blazers with sporty sneakers and jerseys — something that has become a signature for the label.
Founded in 2014, Aimé Leon Dore has gained a cult following of fashion and streetwear enthusiasts worldwide, due to the brand's ability to create an ecosystem of style that goes beyond sneakers and basic apparel. When you see Aimé Leon Dore in the wild, you immediately know what it is.
That, and Santis' ability to create sought-after sneaker collaborations regardless of the silhouette he's working on, has secured him the role as New Balance's Made in USA creative director. The first Santis-led collection is set to be released in 2022.
True vintage junkies won't want to miss this drop. The first curation of Leon Dore will be released on Friday, July 16 online at 11 am EST. Stay tuned on more information regarding the pieces that will drop, as well as the expected pricing.