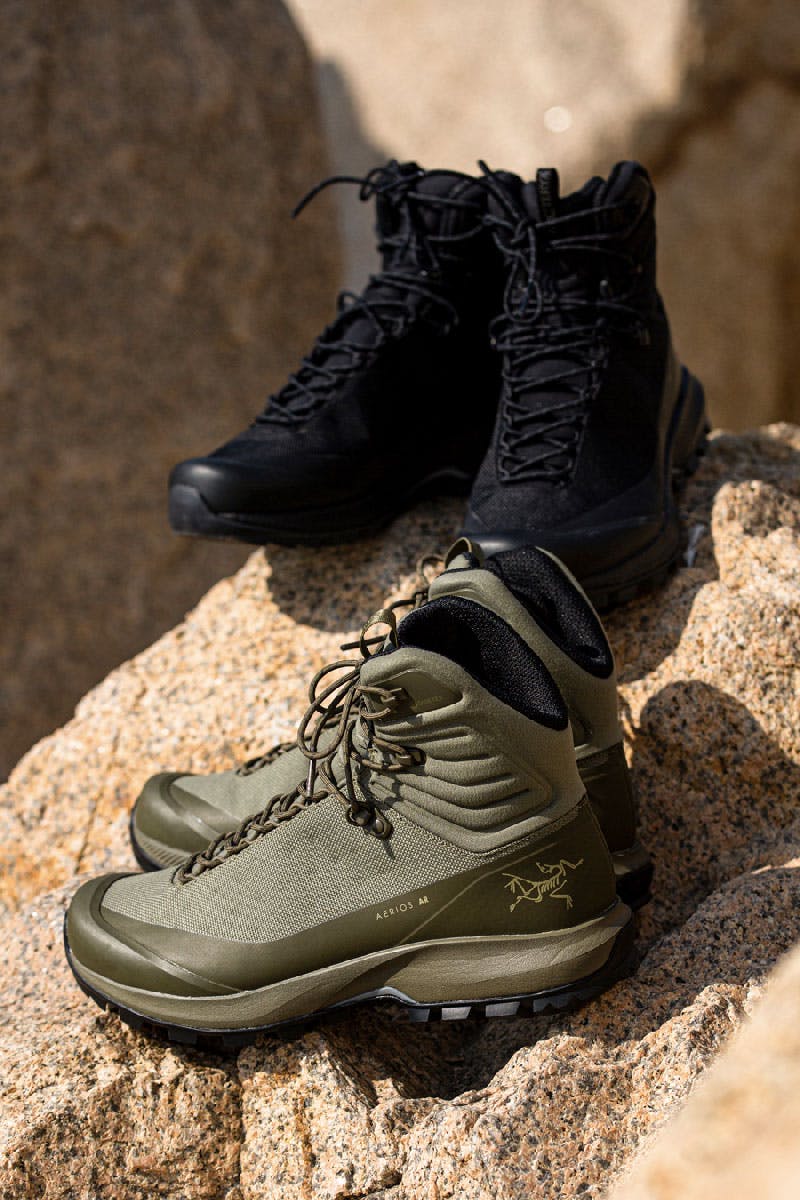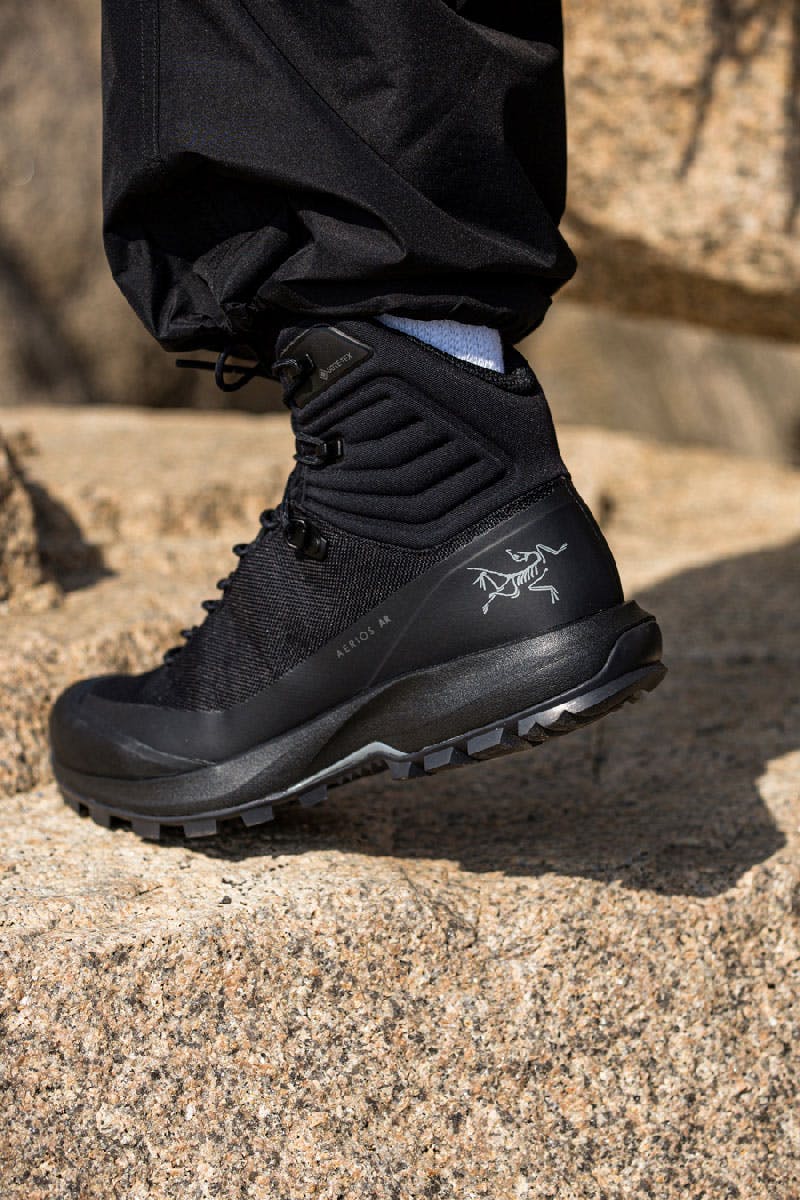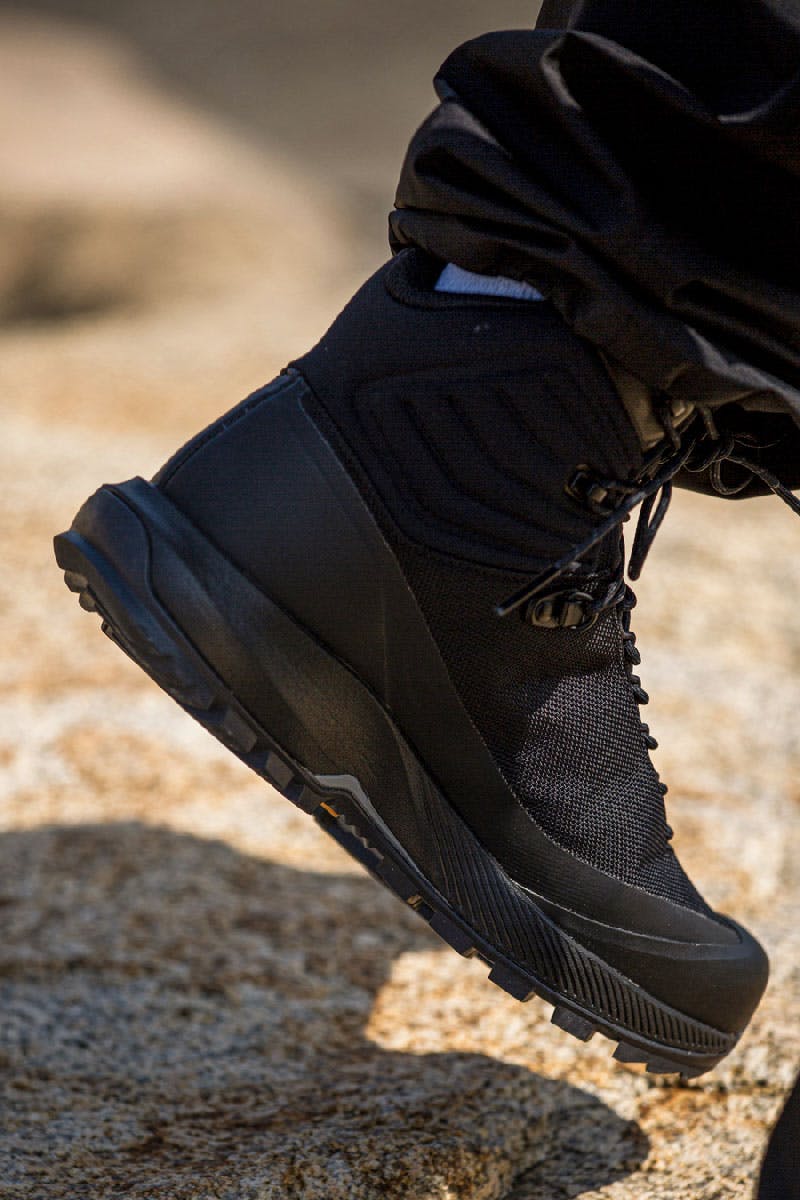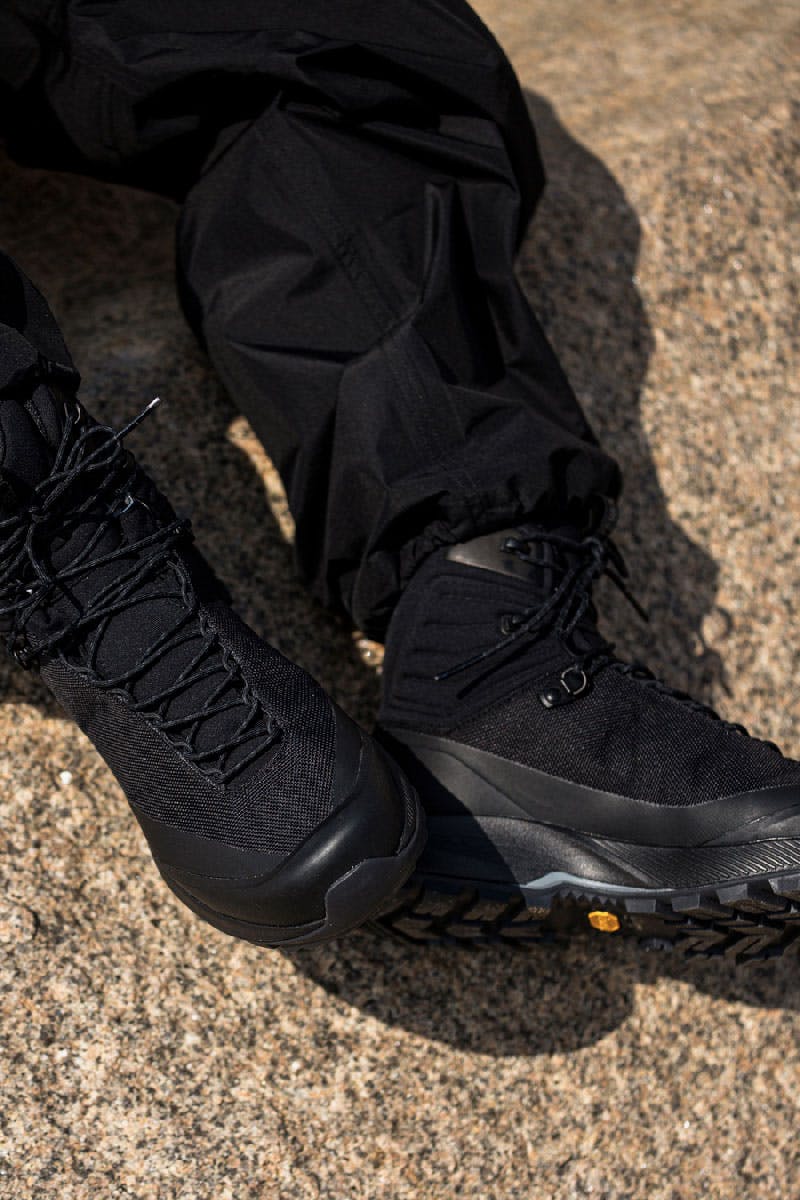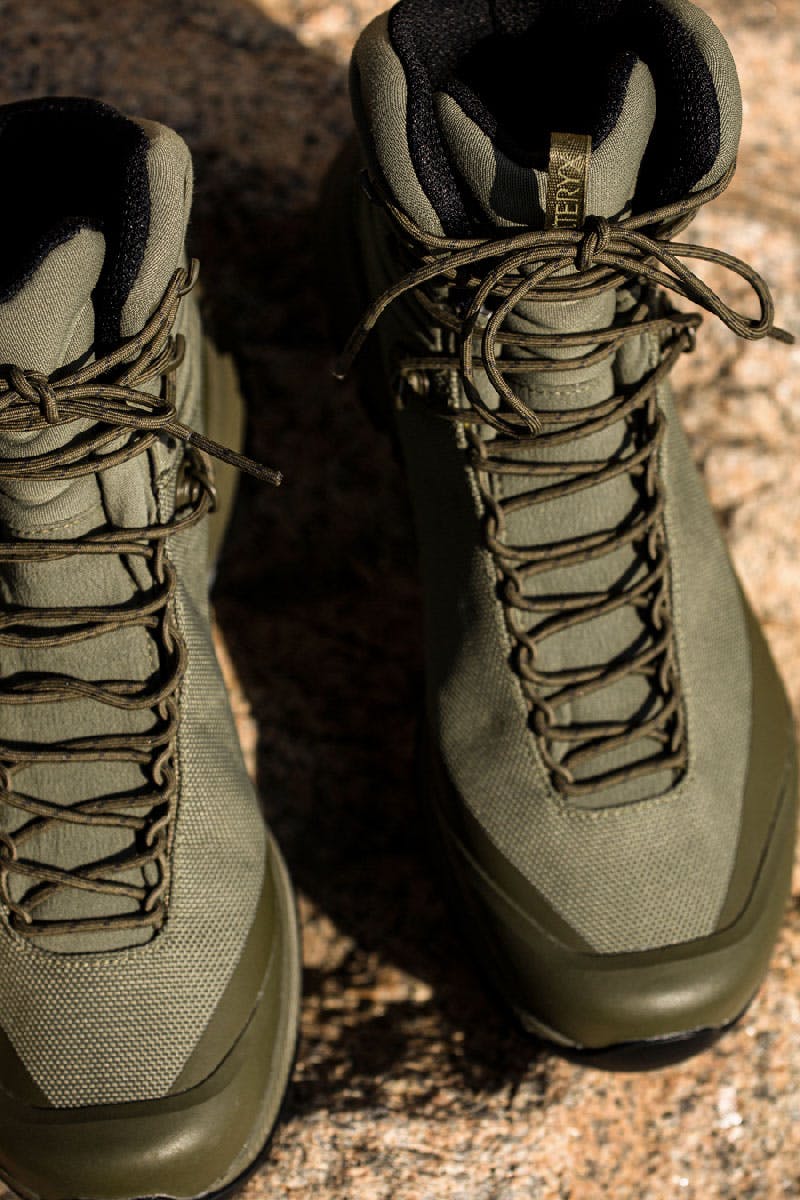 With spring finally on the horizon, the urge to be outdoors is only growing stronger. After two years in a pandemic, we've grown to love the outside even more – without taking it for granted – resulting in a whole new generation of hikers, runners, cyclists, and so on.
As a result, performance wear brands and outdoor gear has seen their biggest surge ever, and labels like Arc'teryx have not only become favorites within the community but have been popularized across fashion, as well, with collaborations such as Off-White™, and others such as ON x Loewe.
So, if you're keen to hike this season – or if you just want to be rocking a cool boot as part of your ongoing GORP-core rebrand – Arc'teryx's new AERIOS shoe.
Arriving as part of the label's ongoing light-weight series, the boot is an "AR" model, which stands for "All Round," meaning that it is useful for a wide range of activities, and is versatile in its performance. Of course, it is also weather-proof, much like the label's other offerings.
In addition to its sleek design, the shoe also sports technical aspects such as anti-slip functions, a lightweight sole reducing fatigue, and flexibility in its movement.
Arriving in two colorways, a black and olive green version, the shoe is guaranteed to become an instant cop for anyone looking to hit a trail in these next few months. As well as anyone rocking with the outdoors aesthetic, of course.
Personally, upgrading my wardrobe to functional clothing was a choice I'll never regret, and when it comes to footwear, it's in our own best interest to make sure to put comfort first. Trust me, you won't regret it.
The Arc'teryx AR Boot is currently available at select retailers, including BEAMS, where it retails at approximately $250 USD.