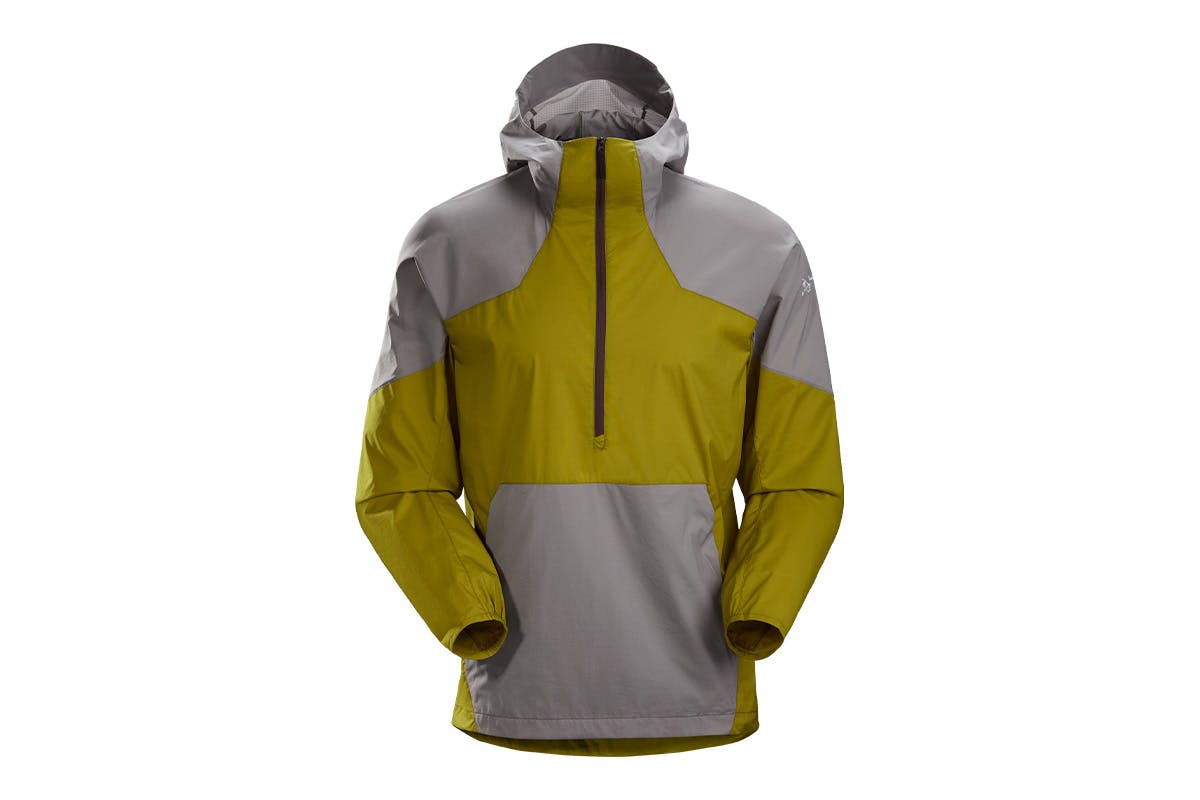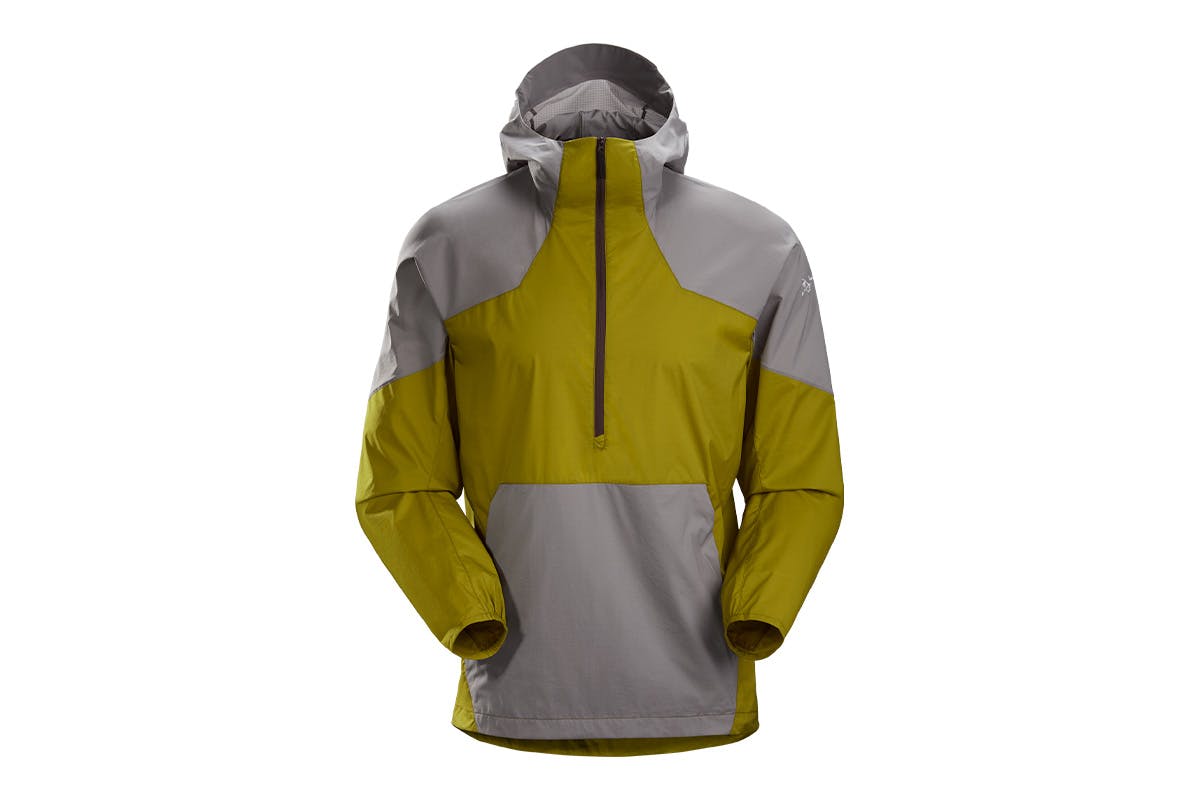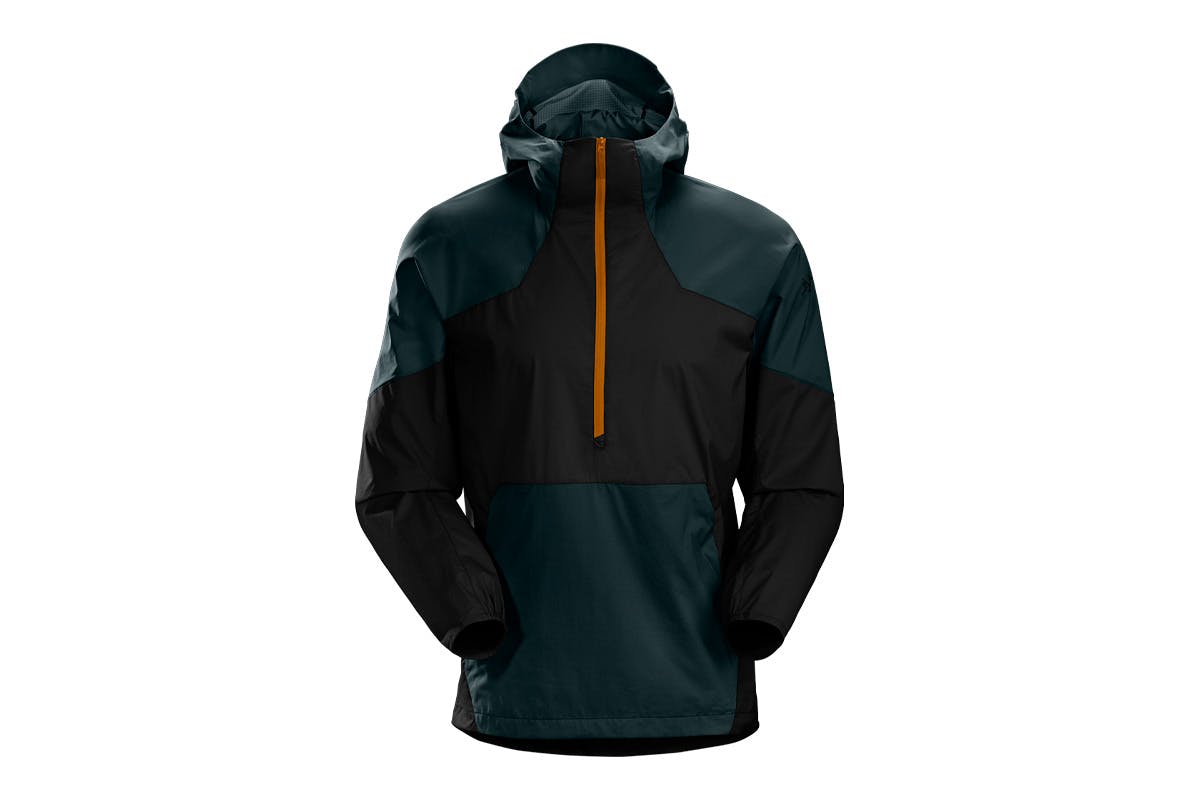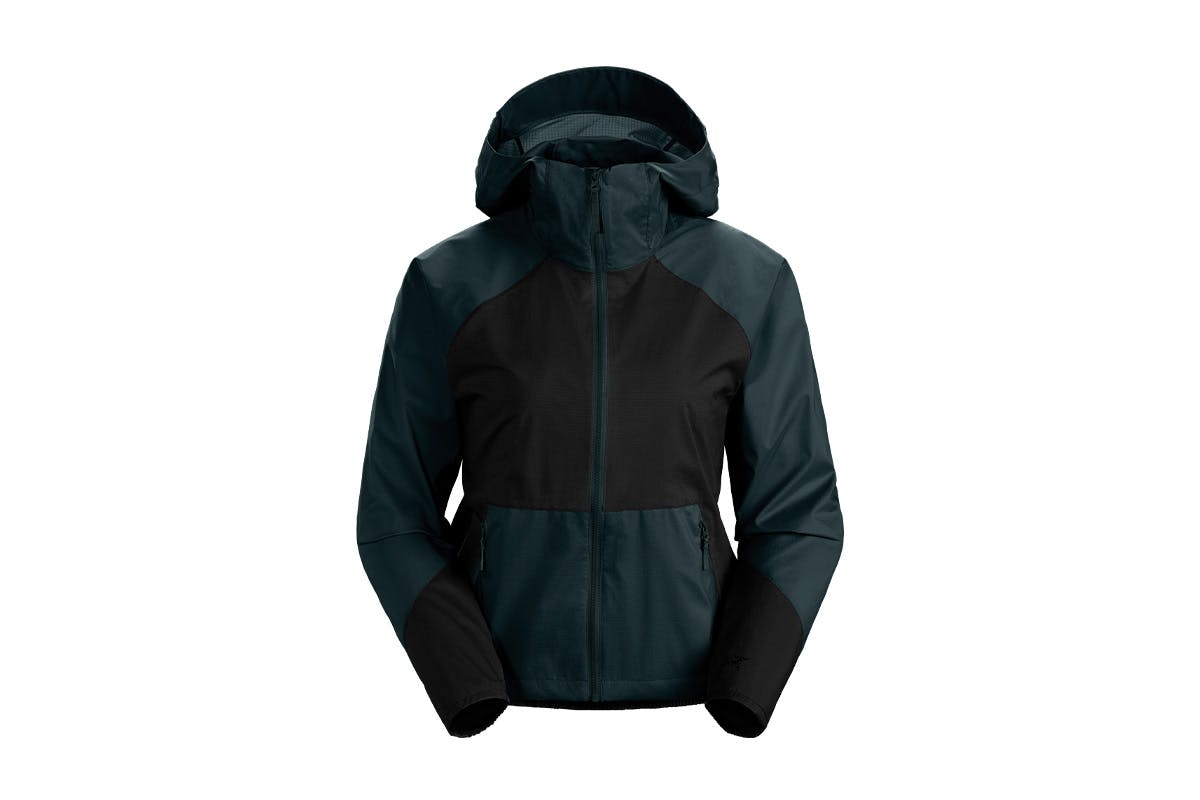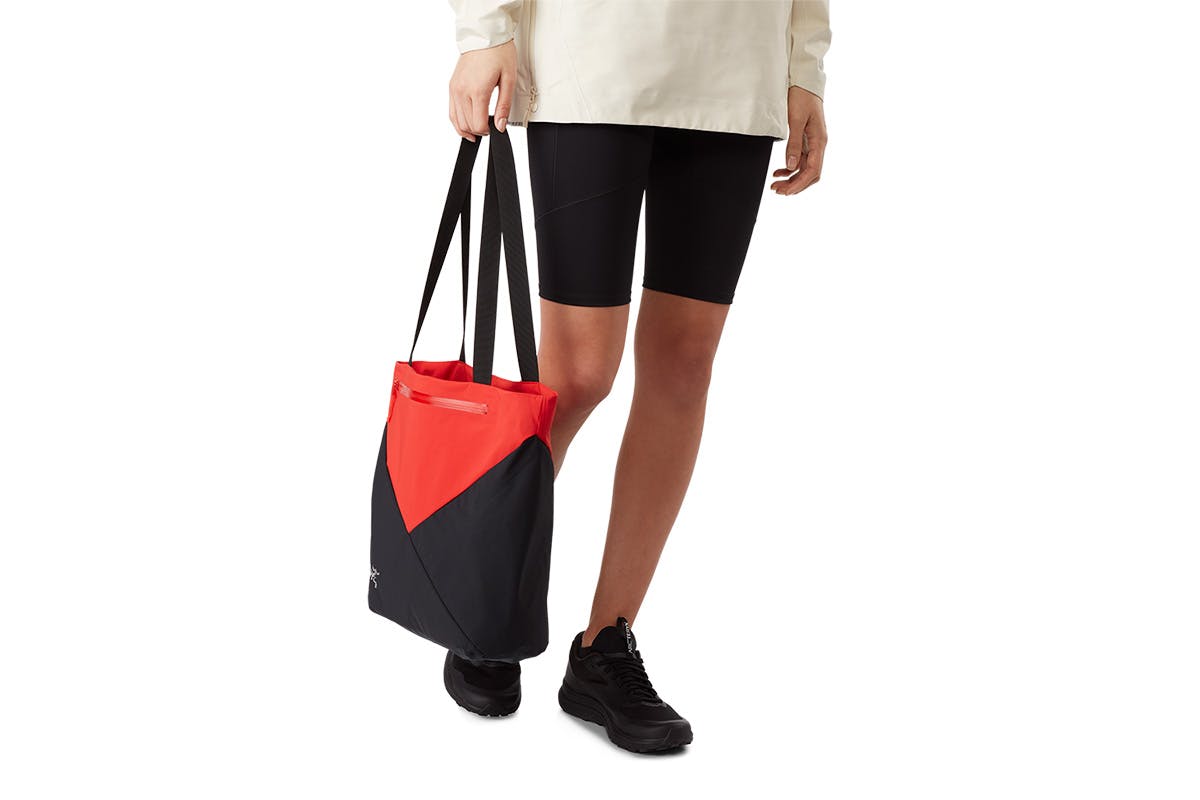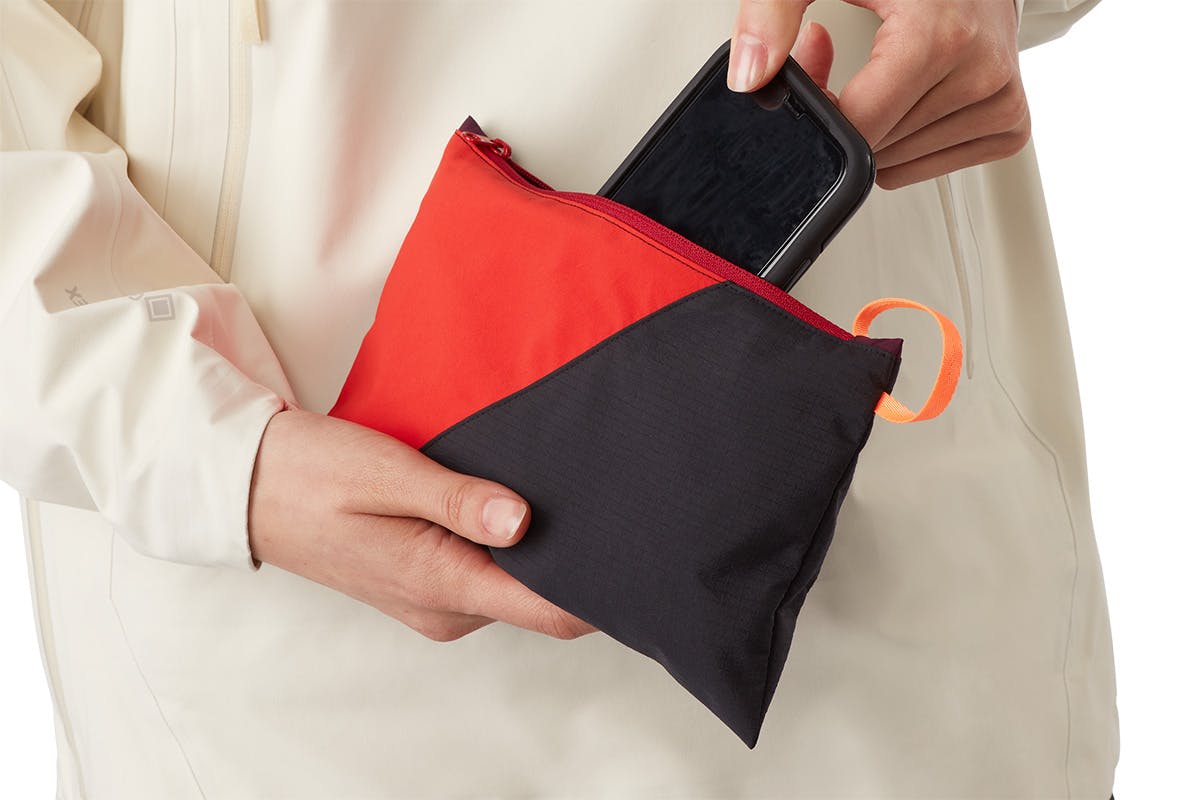 Arc'teryx knows that true "sustainability" is a tall order, though it's already demonstrated a vested interest in cutting down on waste by way of its "Rock Solid" buyback and program, an extension of the Used Gear trade-in model. The Canadian company's like-minded latest endeavor, ReBird, is similarly progressive without being unrealistic: Arc'teryx is recycling post-consumer materials and its own textile waste into brand new goods, part of a greater goal of shrinking its greenhouse gas emissions.
The ReBird initiative is kicking off by reworking unwanted garments, off-cuts, and deadstock textiles into several limited-edition items: the Stowe Windshell, upcycled totes, and pouches. Breathable end-of-roll fabrics originally sourced for the Squamish hoody have been repurposed into the Stowe Windshell, yielding a bi-color, packable, zippered layering piece ideal for spring and summer showers. The totes and pouches, meanwhile, are cut from unwanted Arc'teryx GORE-TEX jackets, complete with reinforced straps, weather-proofed zippered compartments, and color blocking no less bold than the Windshell.
"To us, circularity means continuously seeking to design out waste and pollution from our system and to respect the resources of our finite planet," said Katie Wilson, Senior Manager Social & Environmental Sustainability, in a statement. "At Arc'teryx we have always built products that last, and durability is crucial to how we see ourselves contributing to a more circular economy and achieving our global climate goals. While some of this work has been happening as long as we've been in existence, some of it is brand new."
ReBird is, of course, not perfectly "sustainable"  — production processes alone inherently utilizes resources — but the important takeaway is that Arc'teryx is doubling down on its considered craftsmanship, eschewing new fabrics for existing materials. Both pride in Arc'teryx's construction and a heightened consciousness are at play here, a similar mentality that drives similar initiatives like The North Face's Refurbished drive and NOAH's new recycling program.
Shop the first lineup of recycled wares on Arc'teryx's ReBird website and soon at select Arc'teryx stores in New York and Chicago. Expect more renewable news and drops from the sub-label in the near future.