This article was published on October 19, 2022 and updated on November 6, 2022
Happy Balenciaga x adidas' day! The duo's hotly anticipated collaboration has finally released six months after its initial debut at Balenciaga's Spring/Summer 2023 runway show.
Back in May, the collection was briefly available for pre-order, a limited launch that indicated an estimated shipping date of November 22. On Monday, Balenciaga confirmed that the team-up would release in full on November 3 at its website and the adidas CONFIRMED app.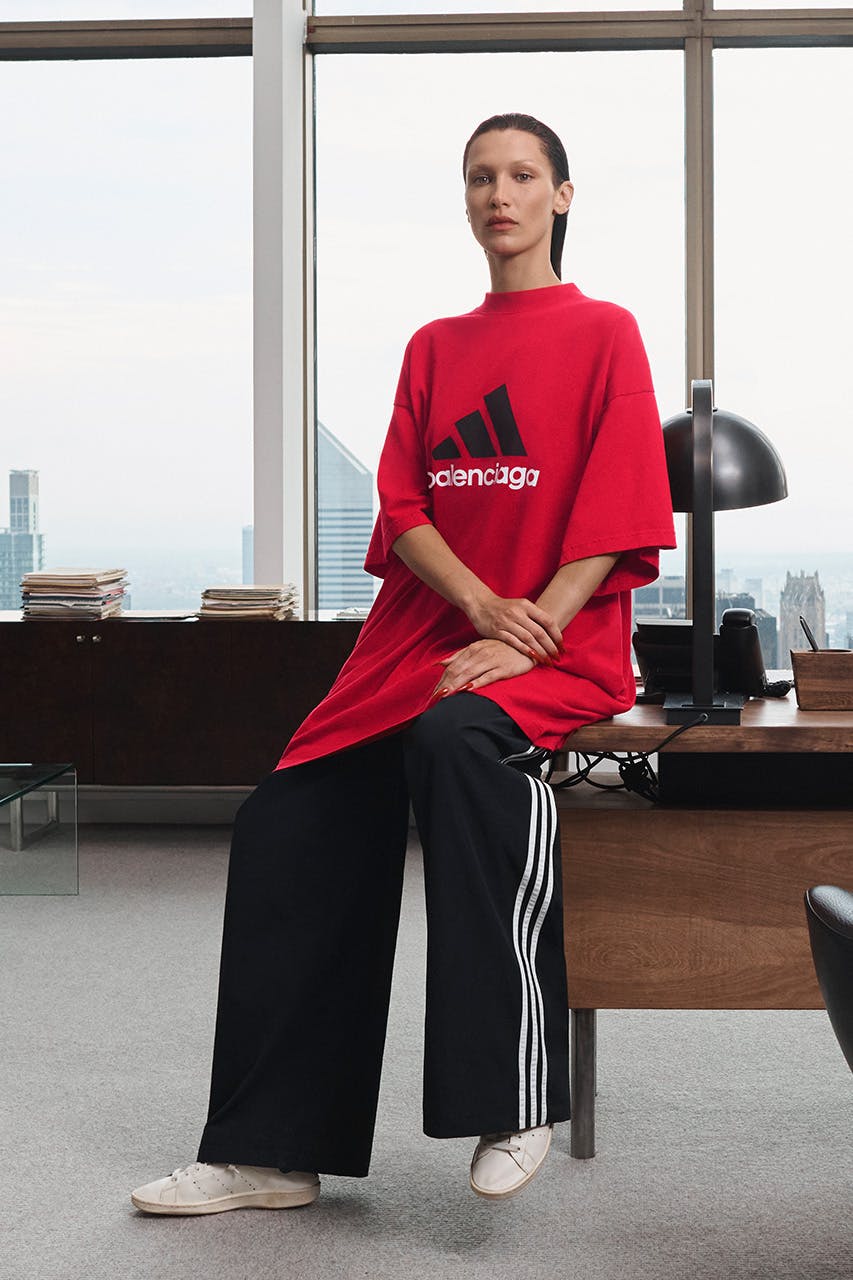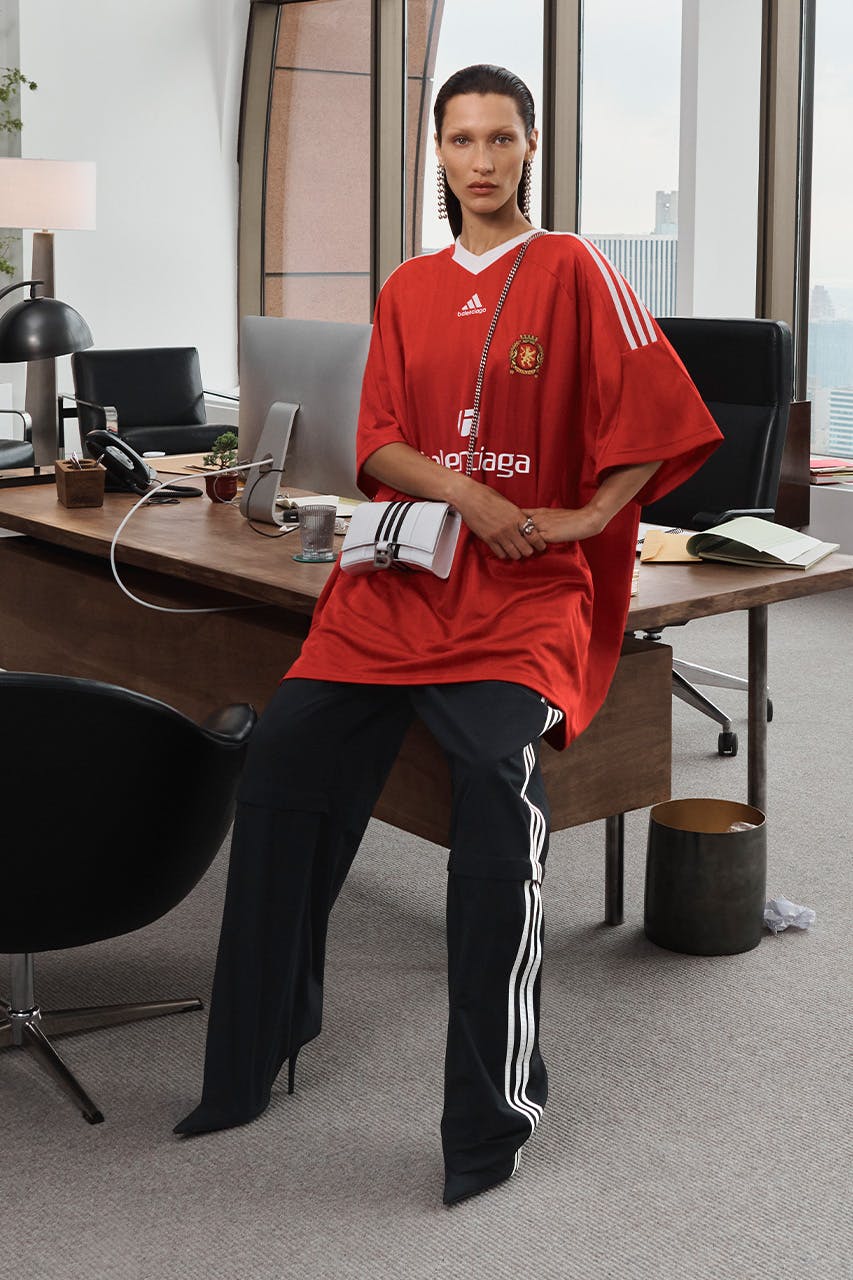 Hype surrounding the range of co-branded tracksuits and Stan Smiths has steadily built since mid-October, when @myfacewheno_o — the anonymous Demna superfan with nearly nine million Instagram posts to their name —  posted photos from inside the adidas x Balenciaga showroom.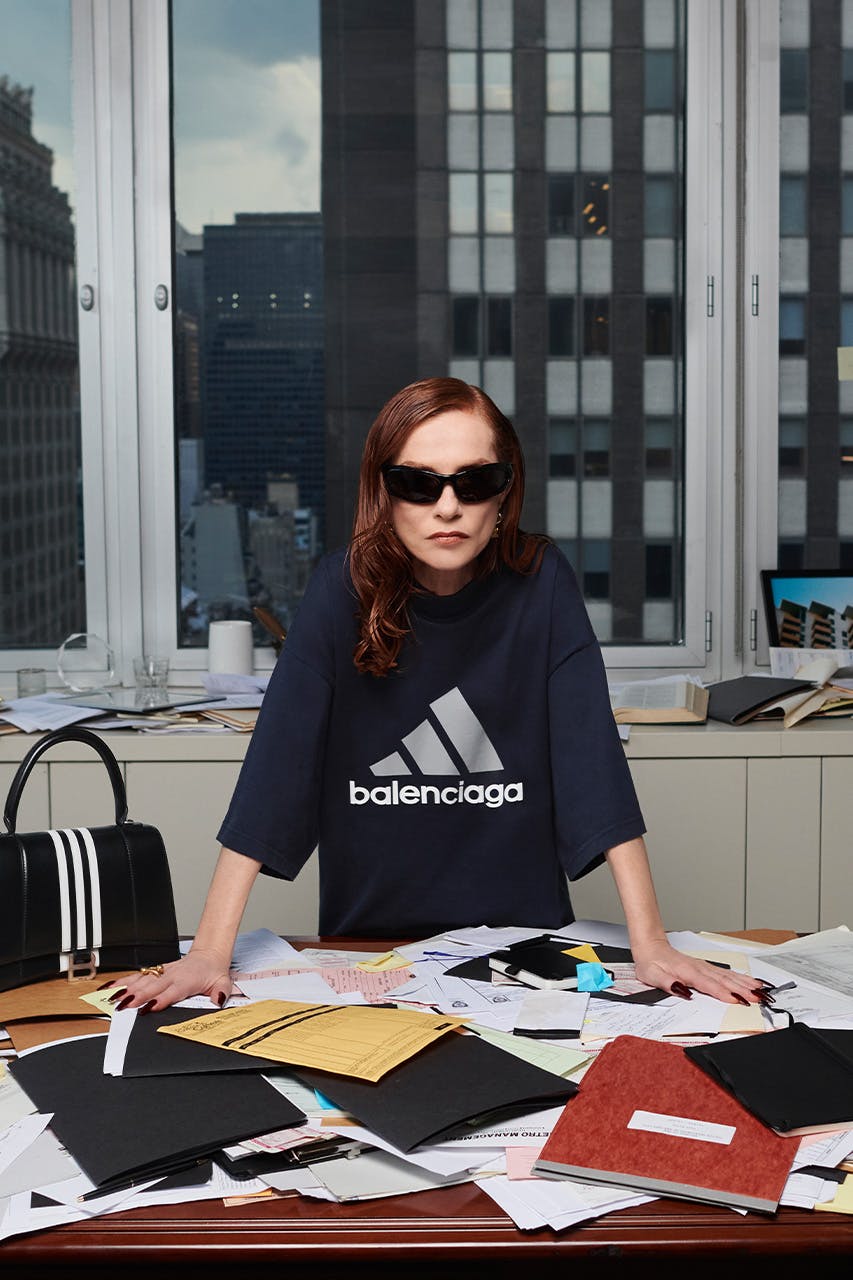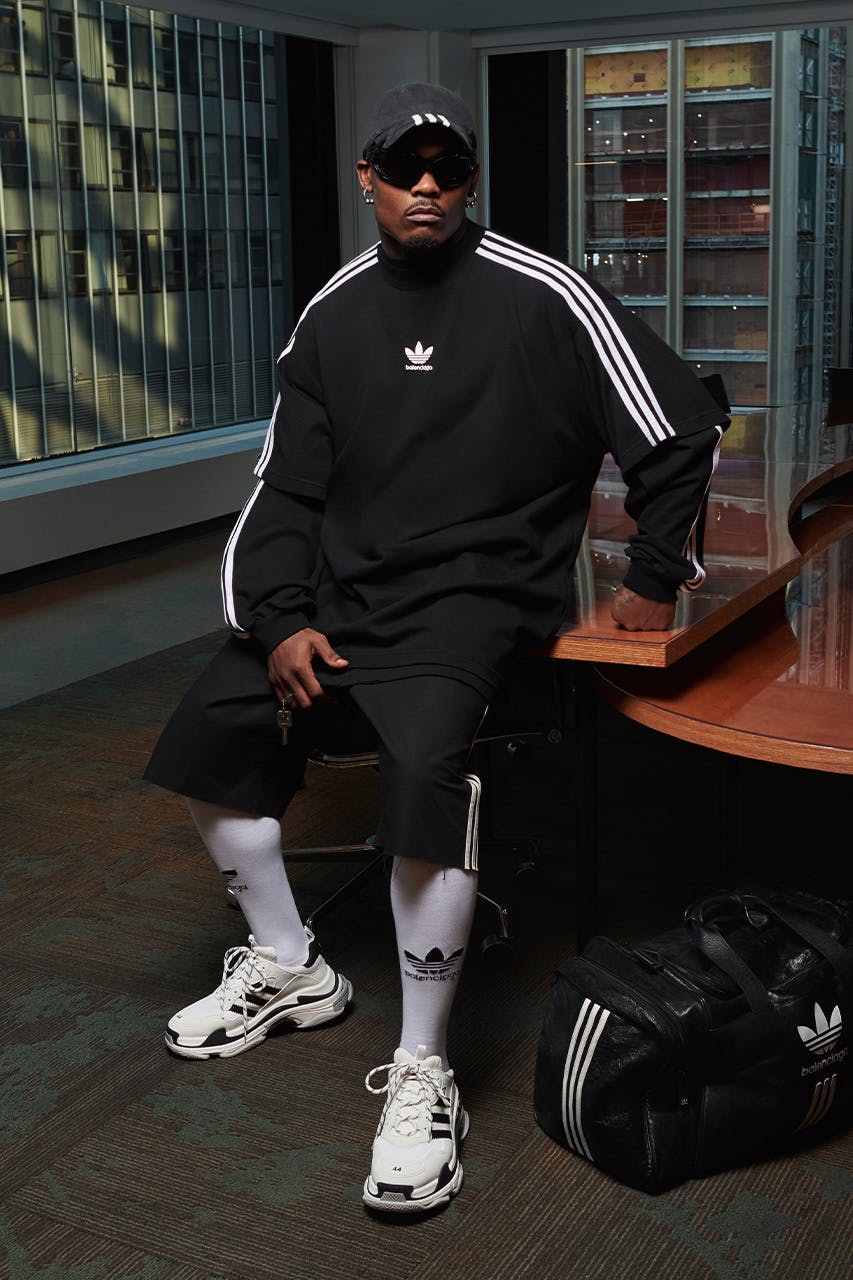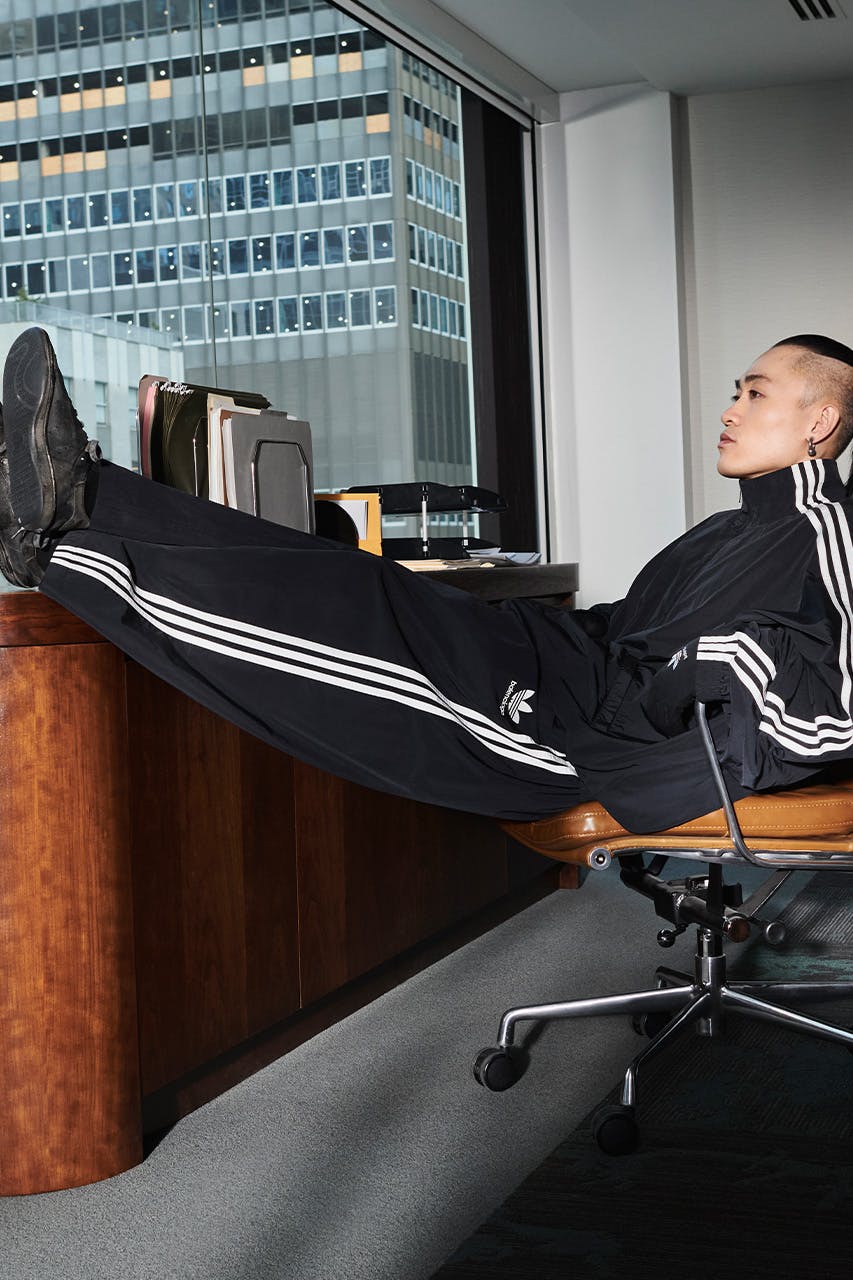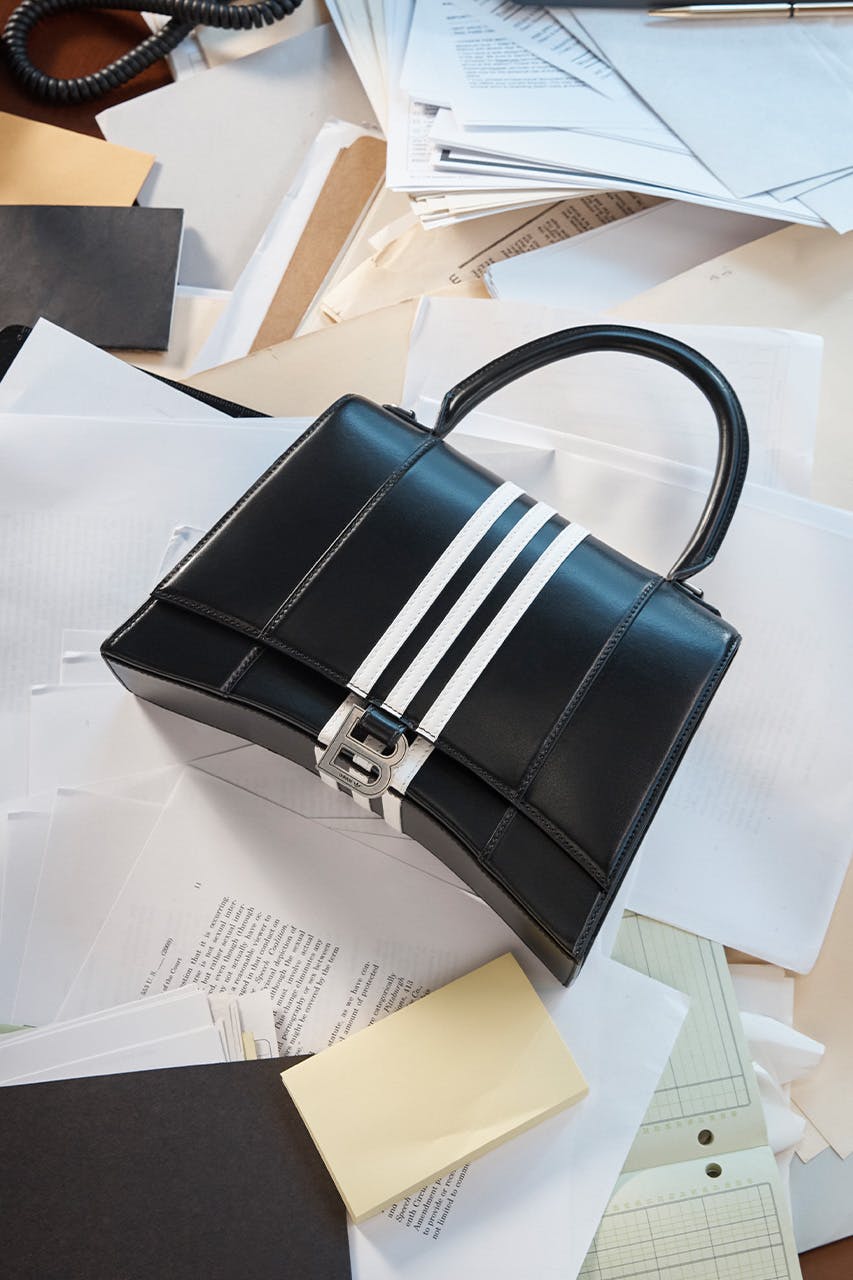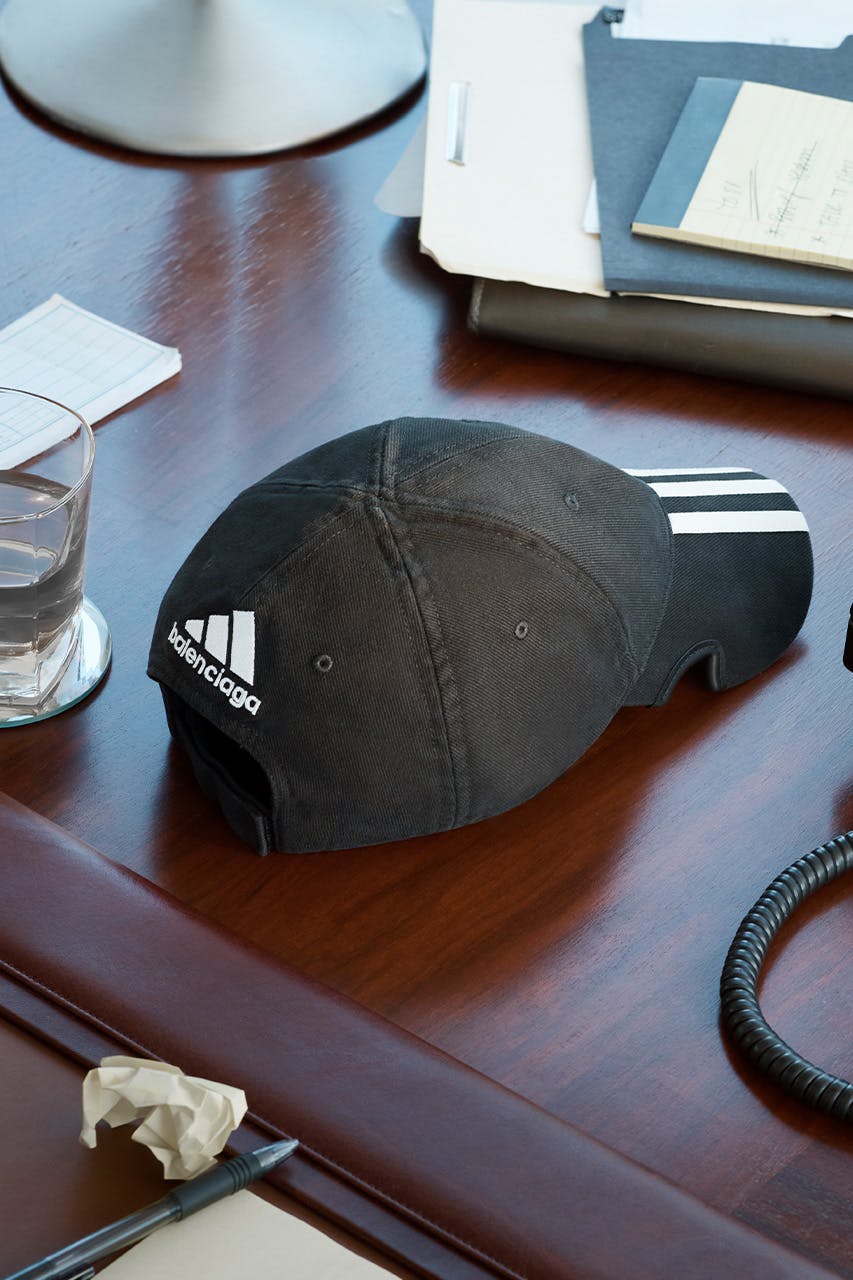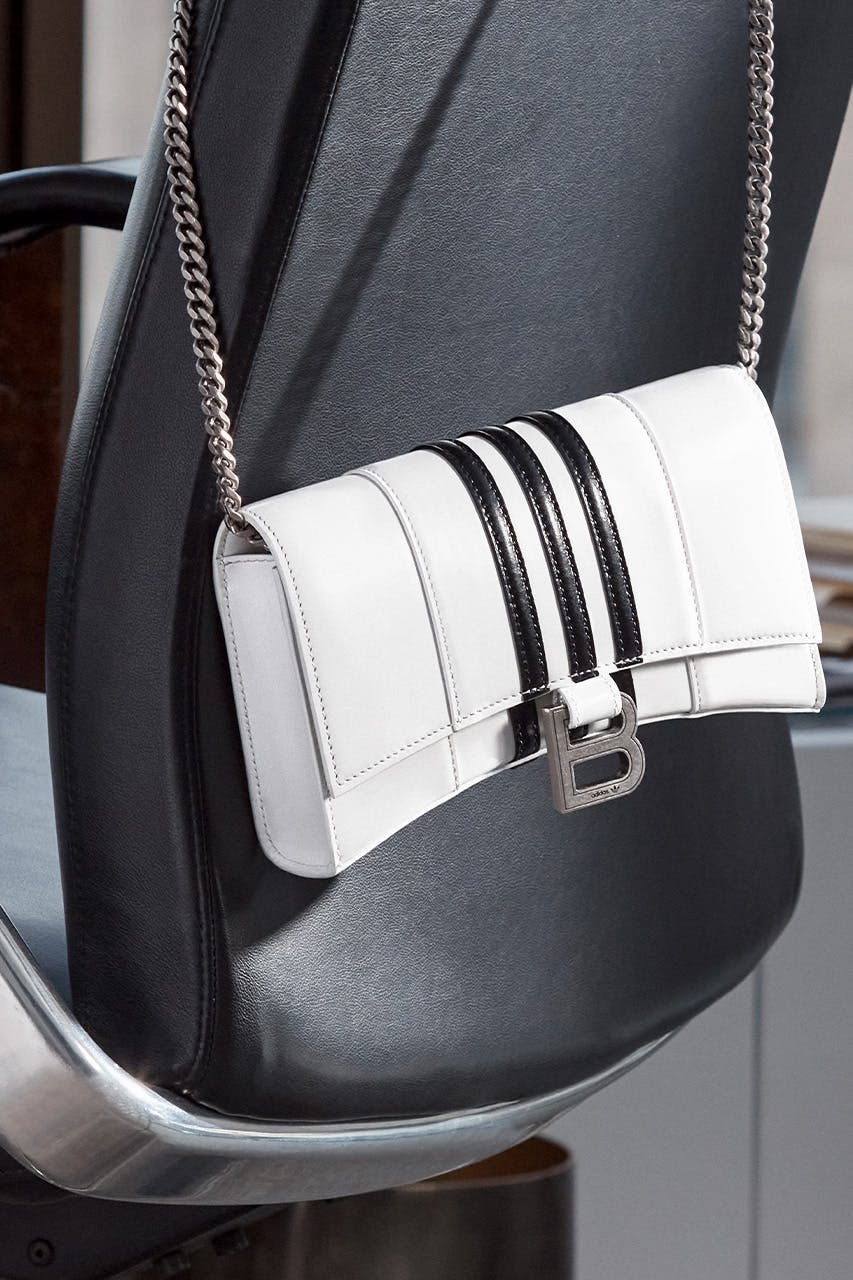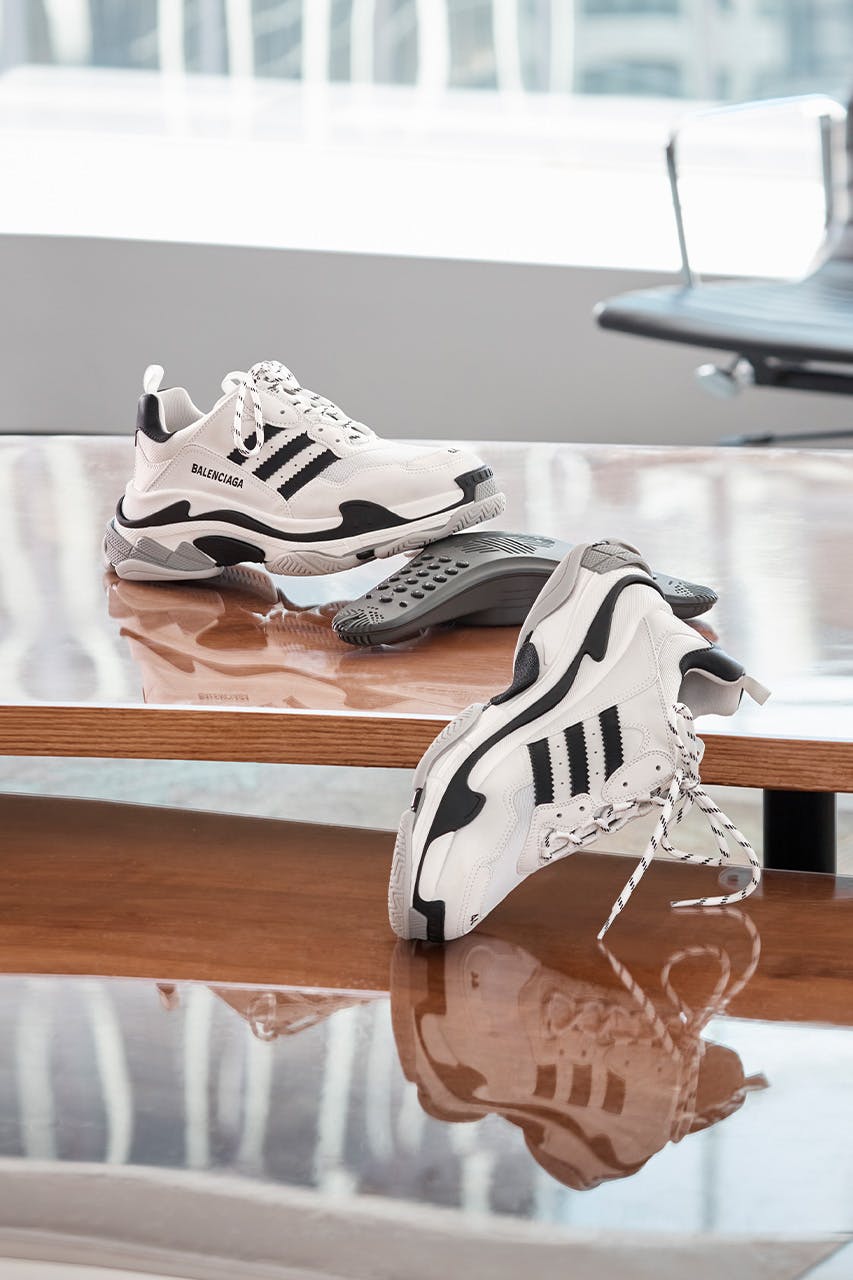 As seen on the mysterious entity's Instagram (and on Balenciaga's runway), the French maison and footwear giant have lots of goodies in store, from plush leather bags to a Triple S shoe, one that blew our minds long before the collaboration was confirmed.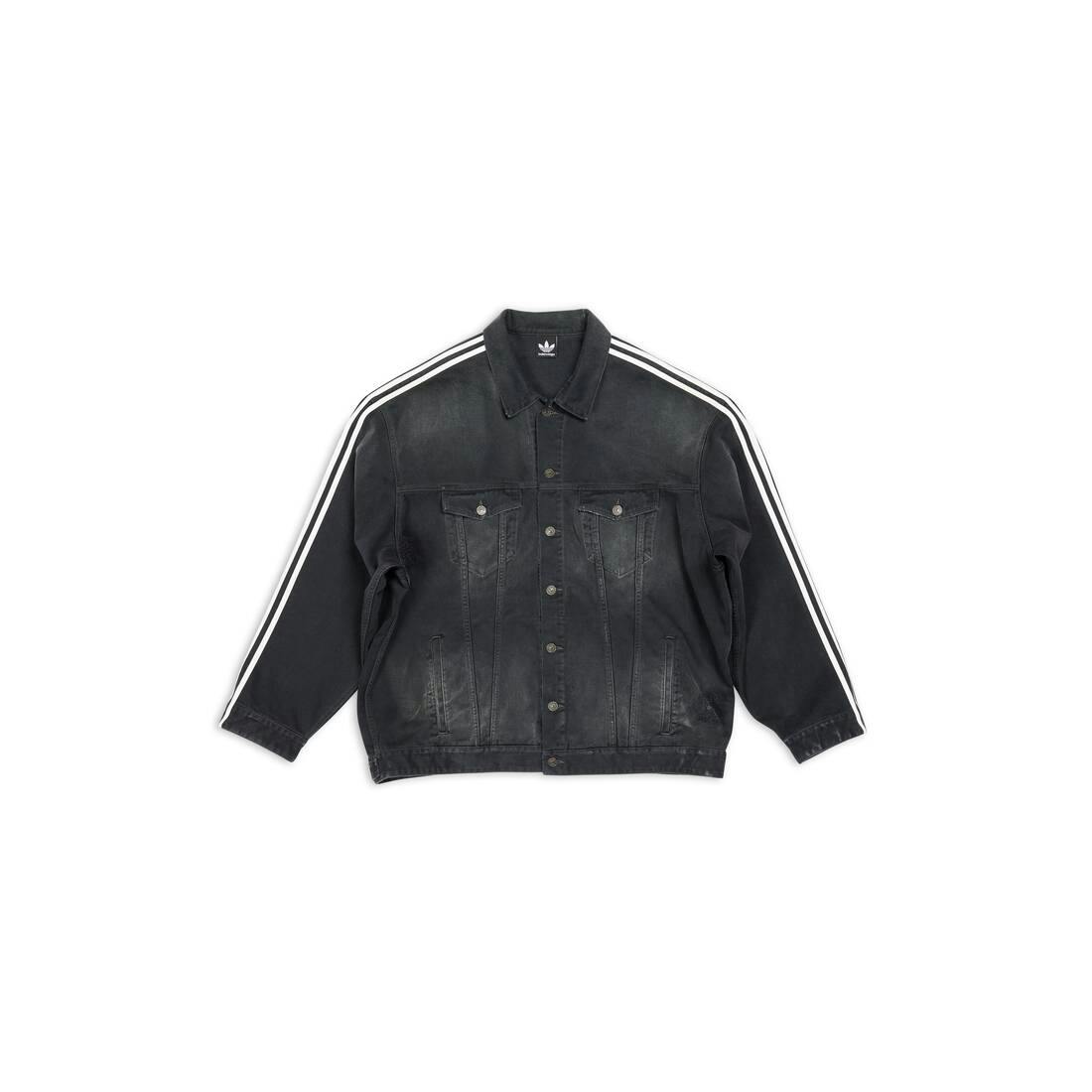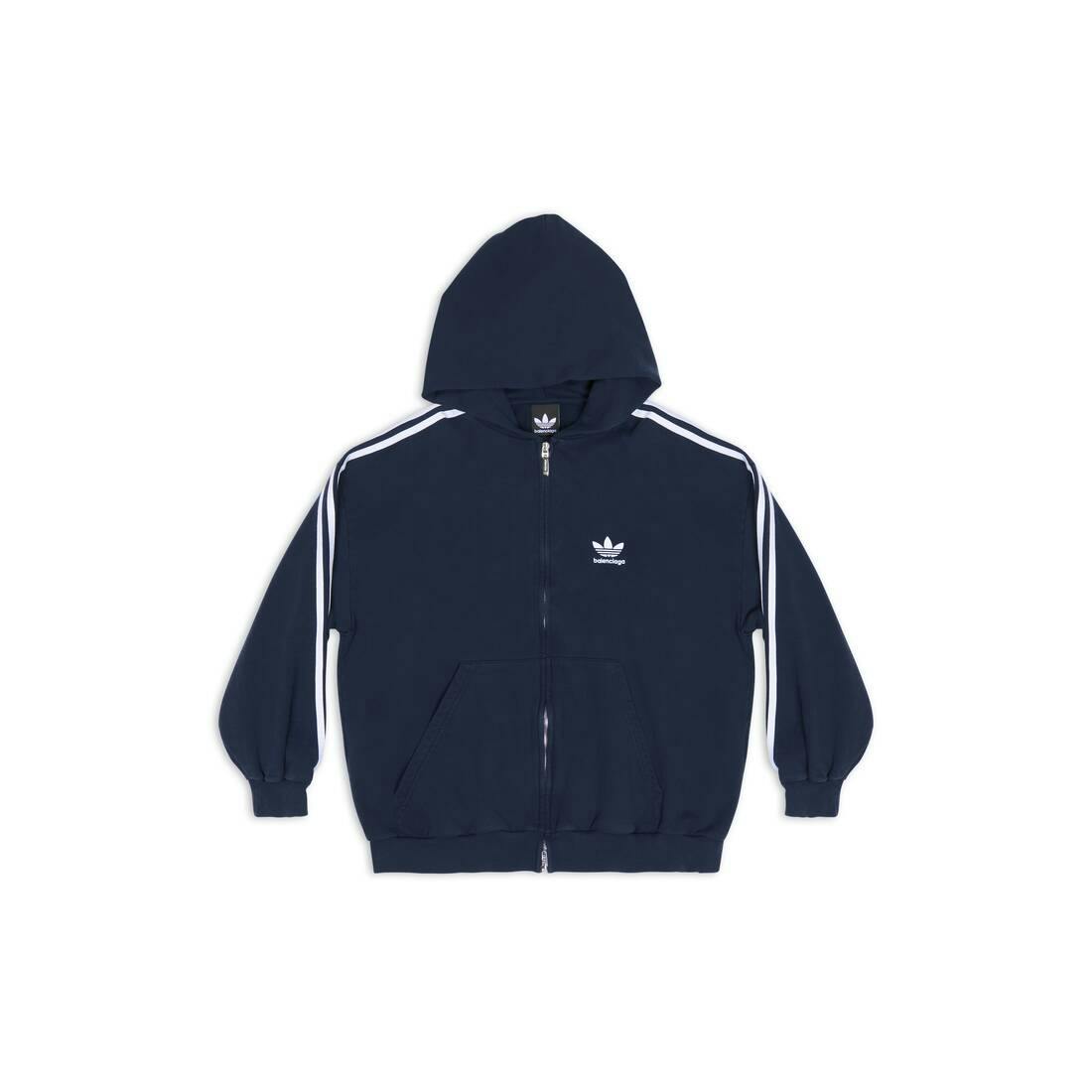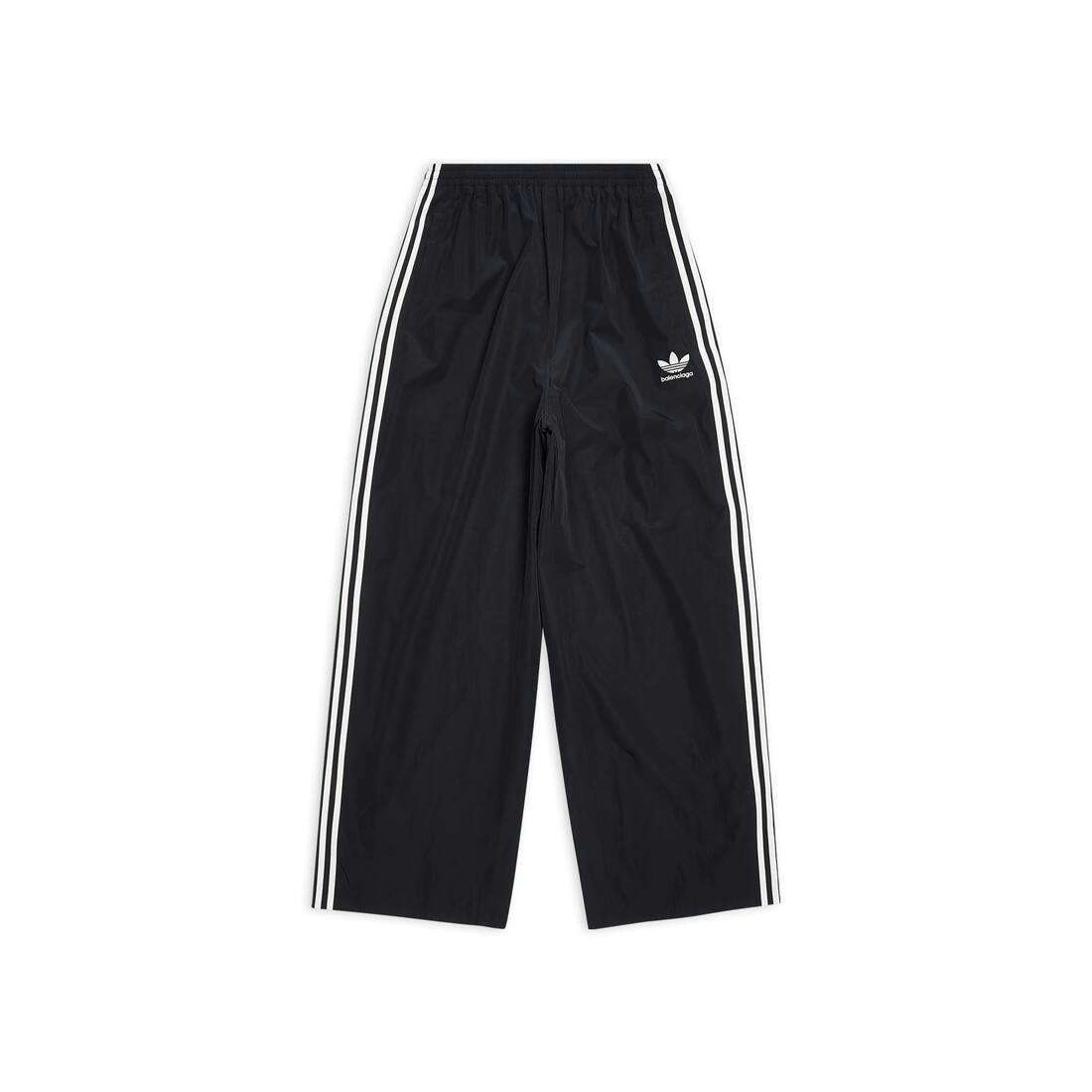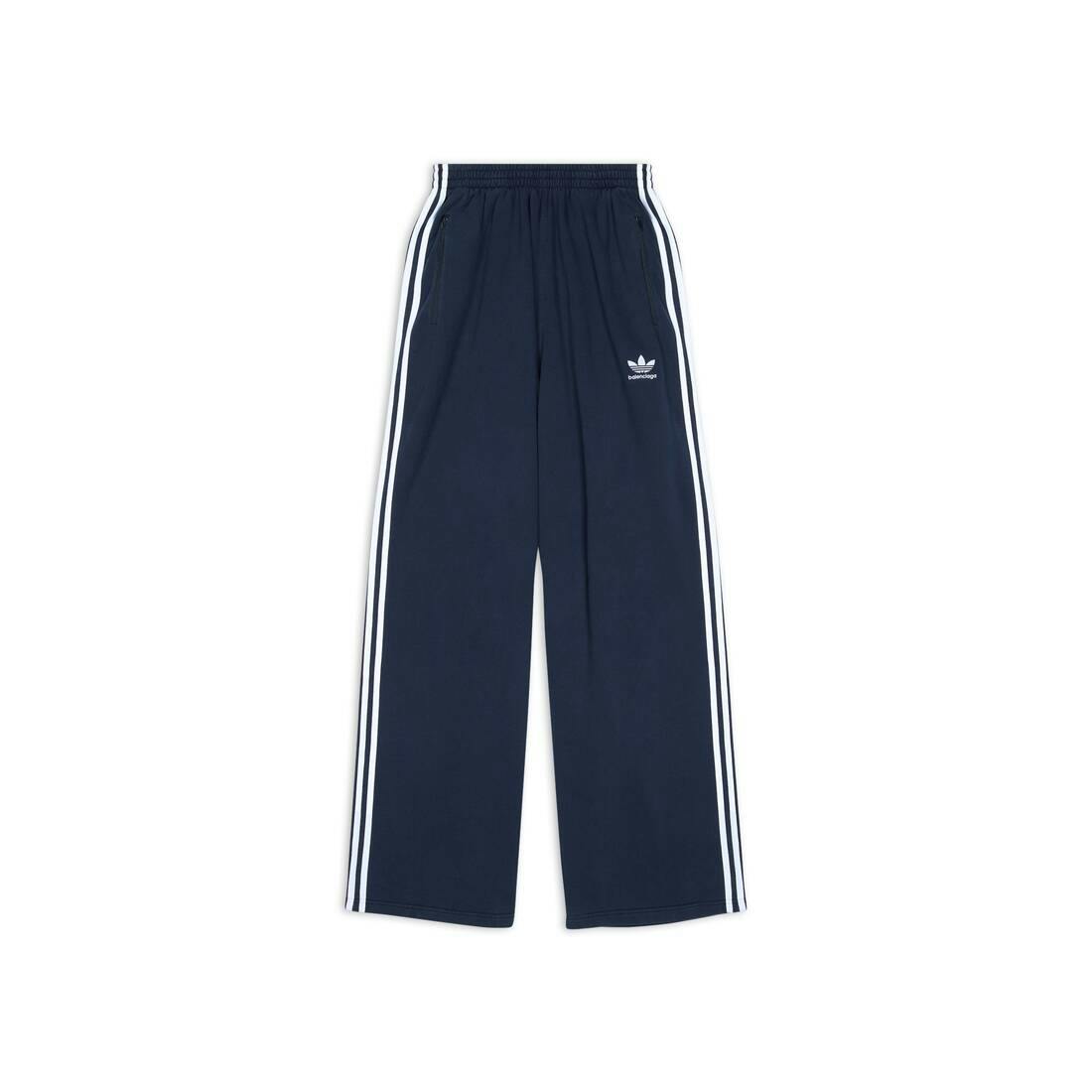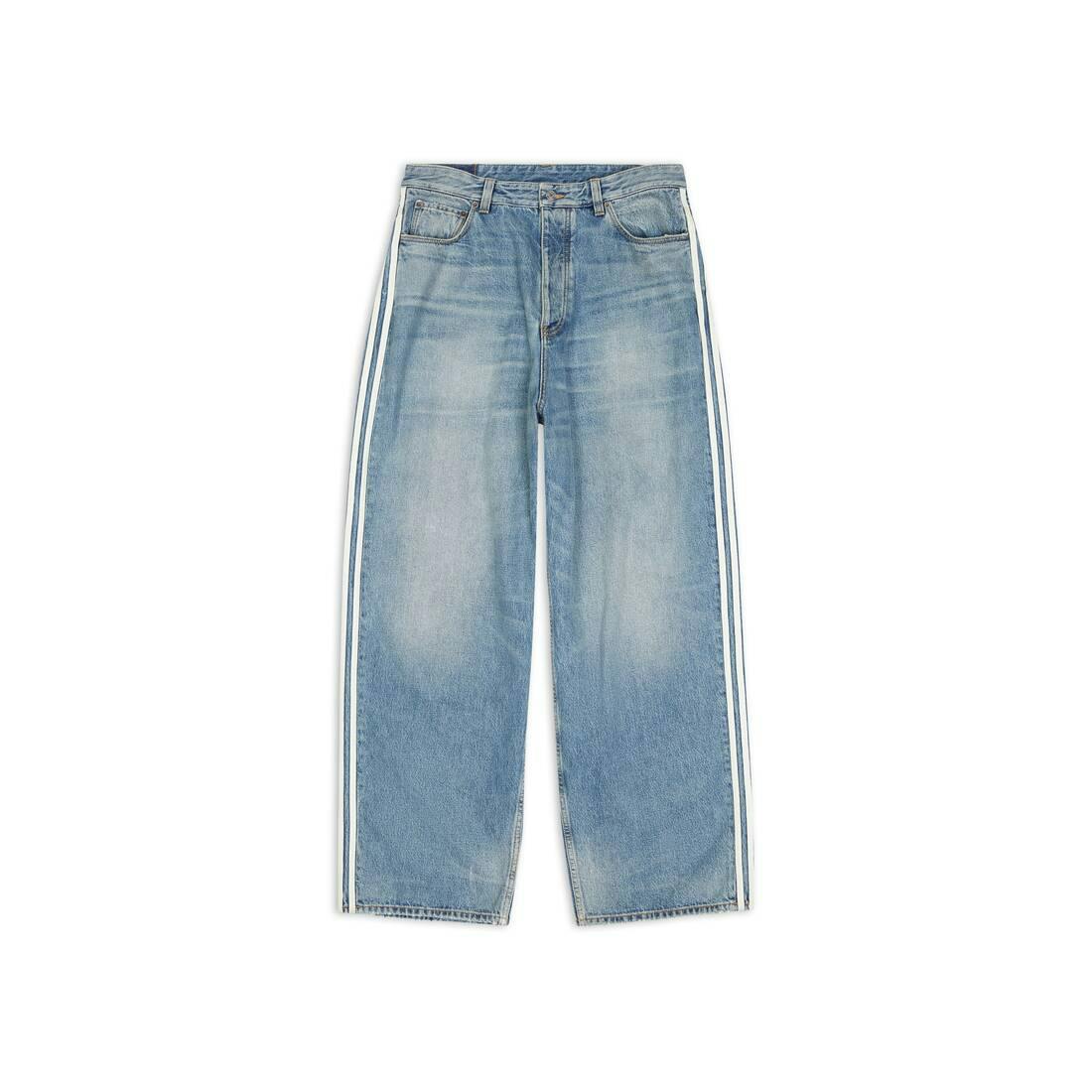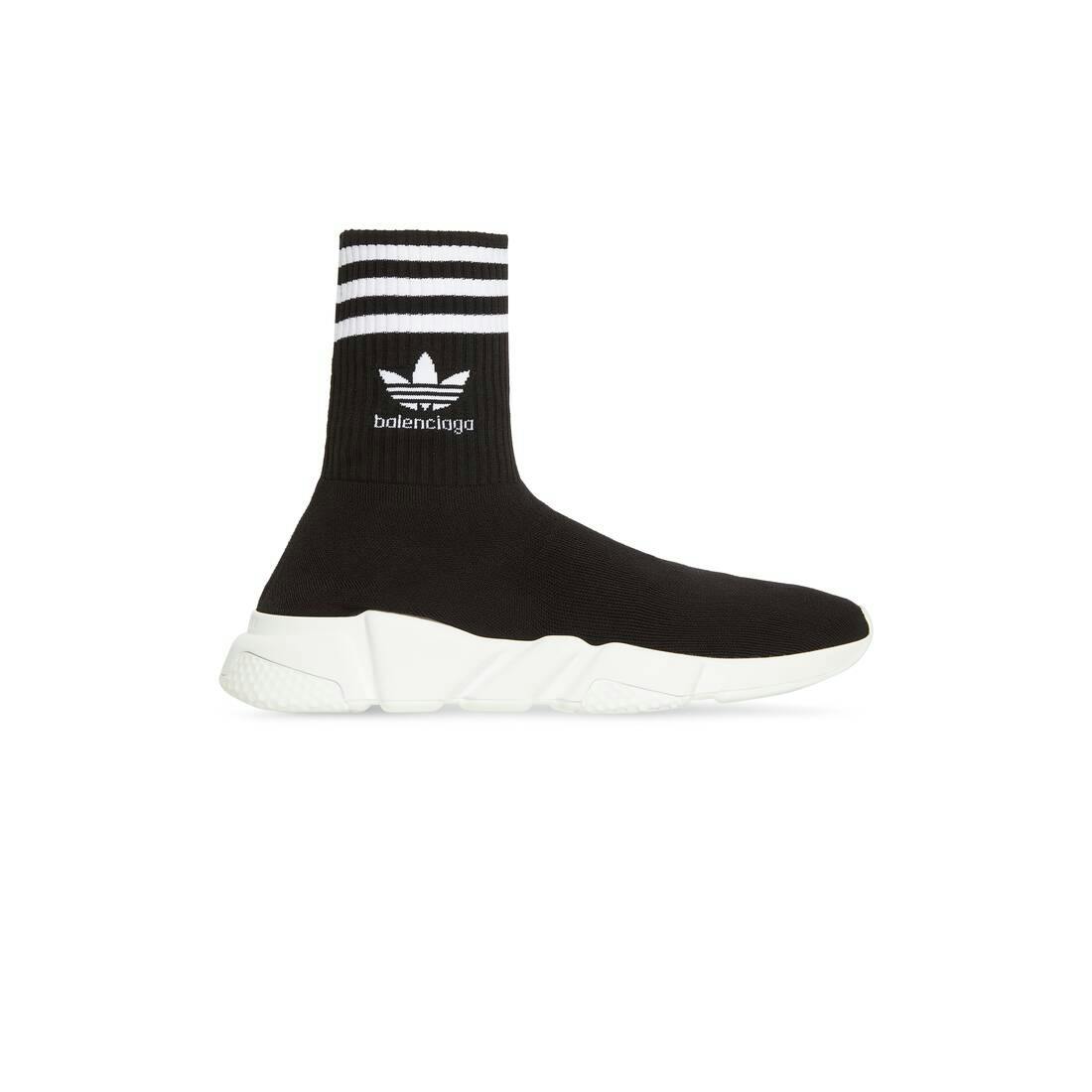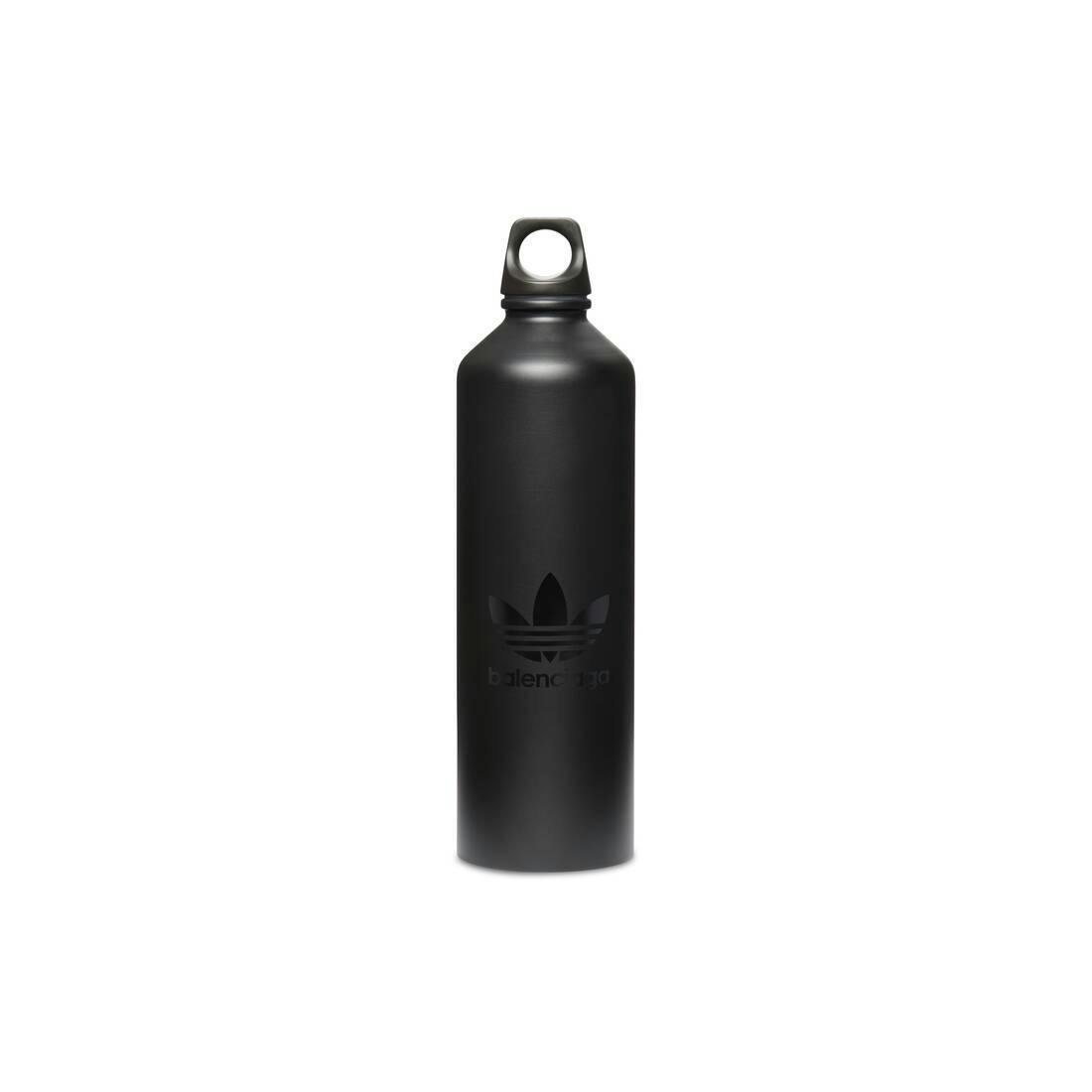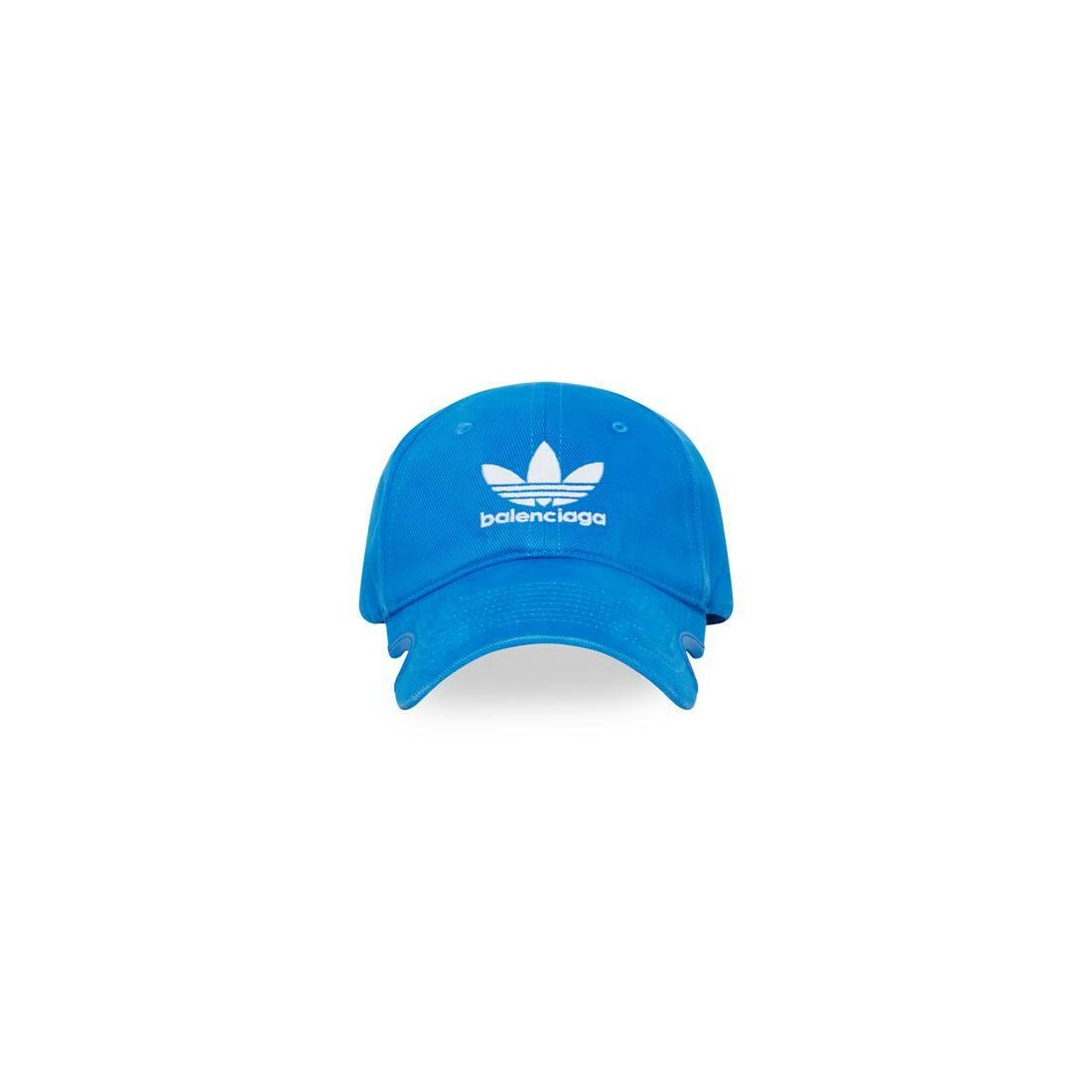 Also on hand are Balenciaga's typically oversized iterations on the adidas track jacket, baggy track pants-turned-pantashoe, water bottles, jewelry, handbags, and a co-branded take on the Stan Smith.
The Stan Smiths particularly stand out, what with their fabulously destroyed uppers that recall Balenciaga's intentionally distressed, $1,850 Paris sneakers.
Speaking of $1,850, nothing from Balenciaga x adidas is what I'd call affordable: @myfacewheno_o revealed the collection's pricing exclusively to Highsnobiety.
Oversized T-shirts are $795; soccer shirts and long-sleeved tees are $995; zip-up hoodies $1,150; baggy jeans are $1,290; regular hoodies are $1,450; track jackets are $2,390; knife boots are $2,550; the adidas bomber is $3,050; pantaleggings are $3,250; the Balenciaga x adidas padded bathrobe tops the price spectrum at $4,800. (With prices like those, it's no surprise that much of the collection is still in stock at Balenciaga's website.)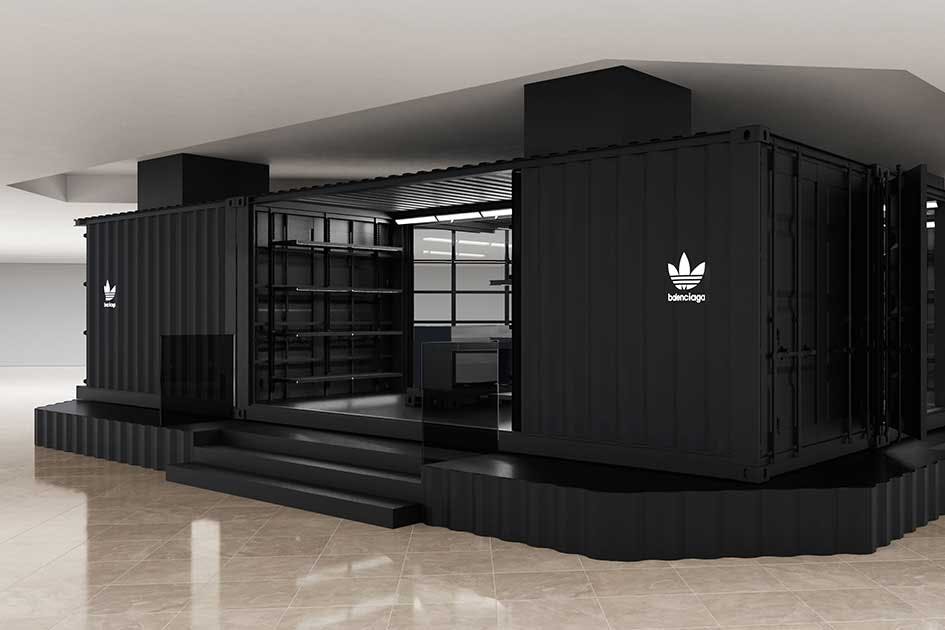 Despite the buzz surrounding Balenciaga x adidas, it's kind of easy to forget — not because the collection isn't as strong as anything with the Balenciaga name, but because there are so many luxury partnerships dropping this year.
With stuff like Palace x Gucci and KAWS x The North Face, for instance, a glut of hyped releases are only just hitting stores by the end of 2022.
Still, Balenciaga x adidas is pretty powerful on its own merits. Expect that November 3 release to make an especially big splash.