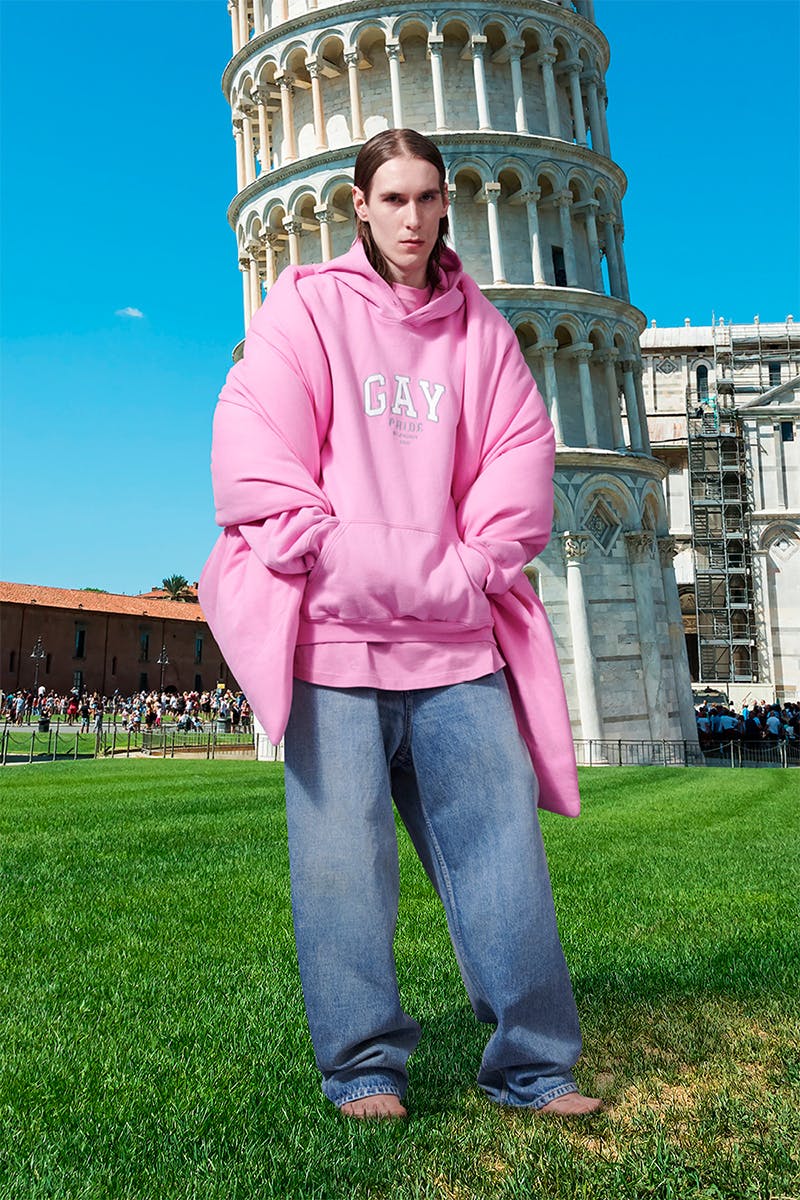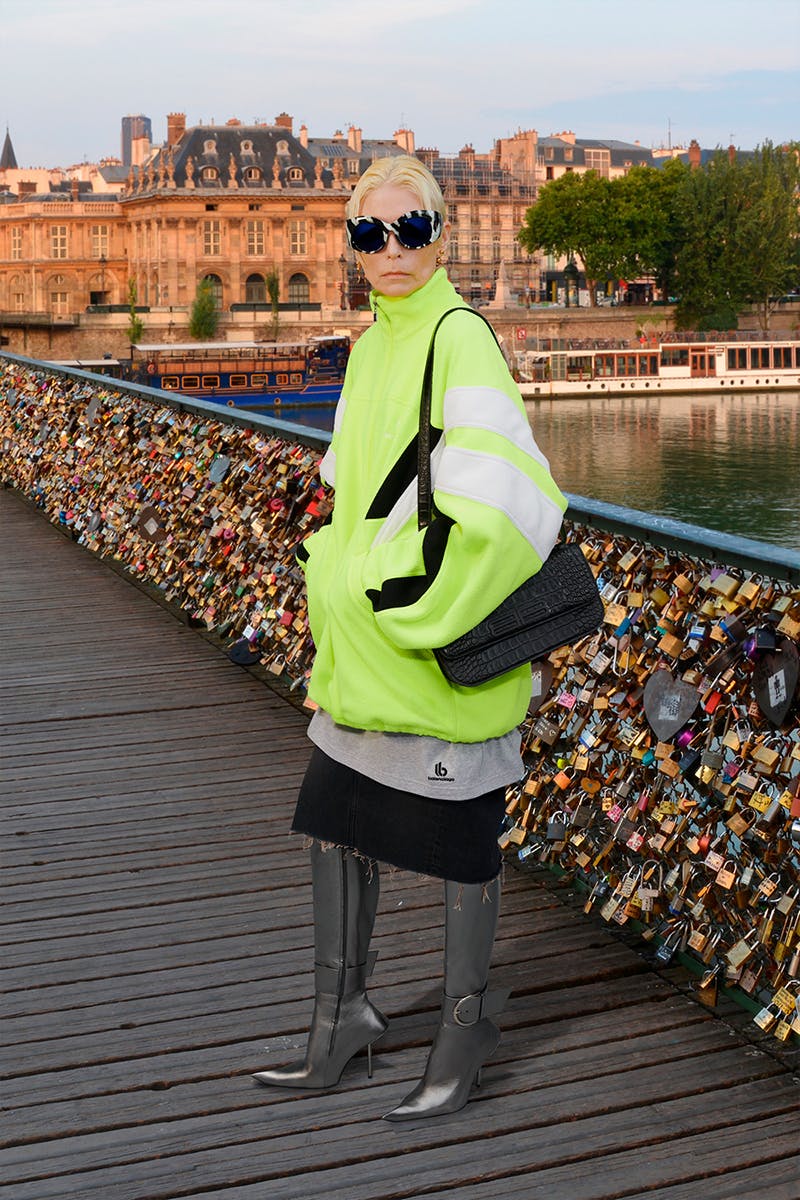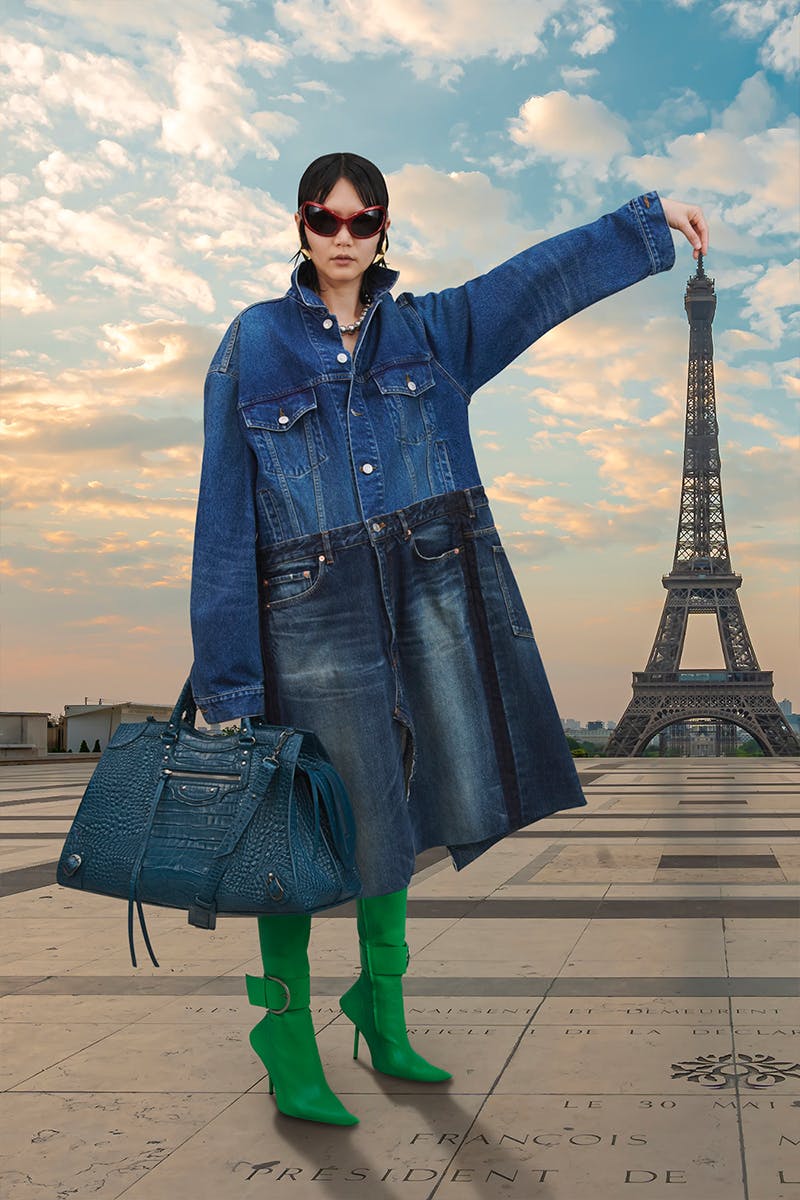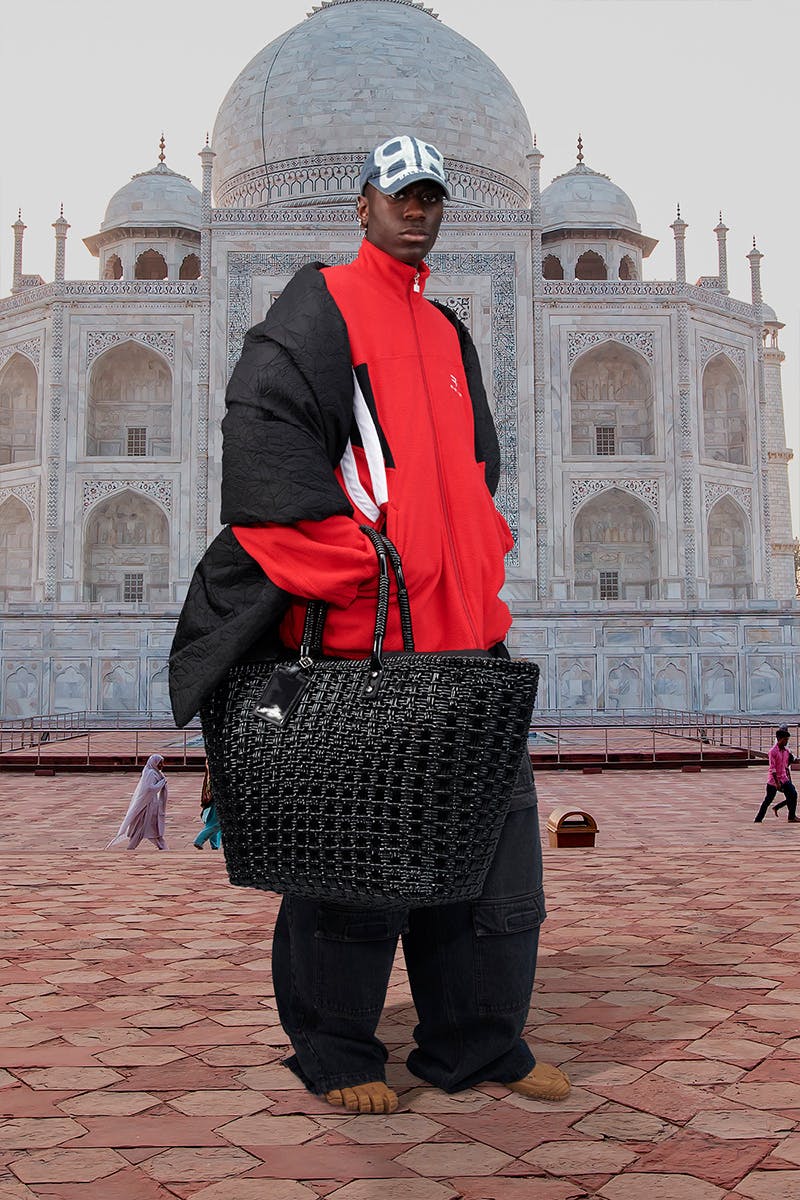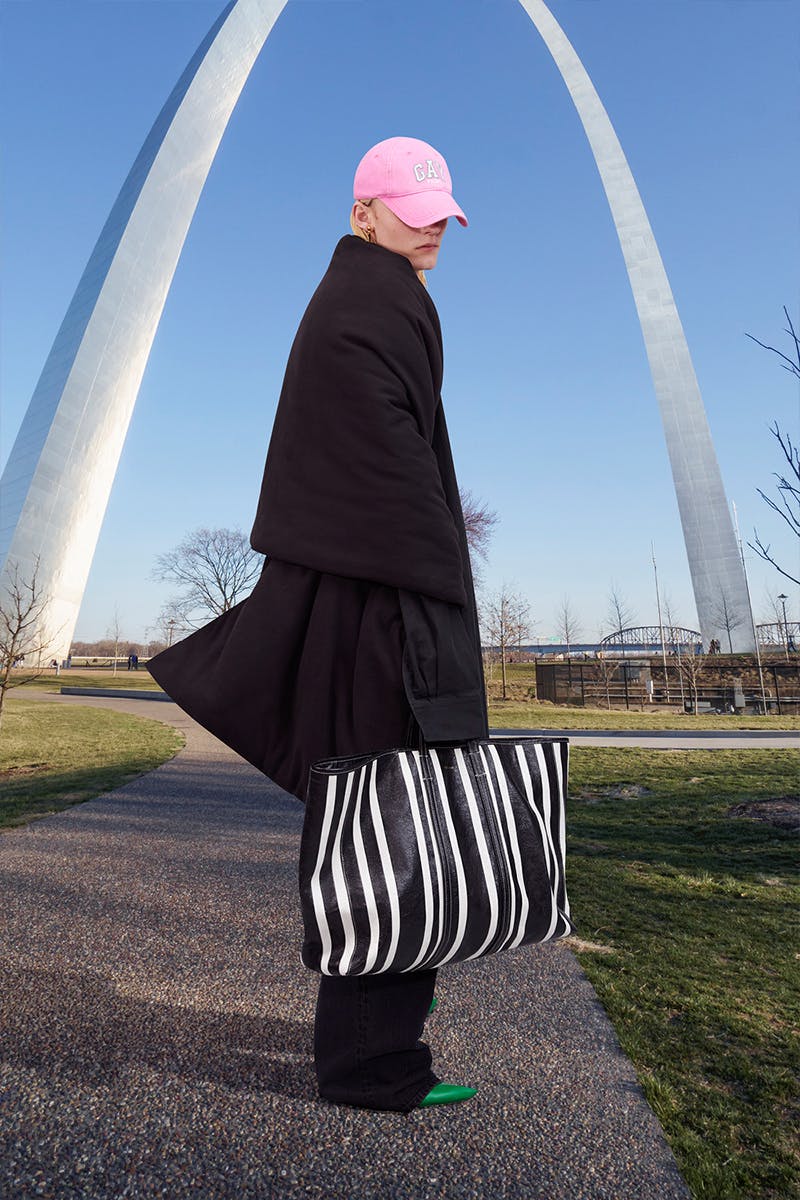 Balenciaga is going around the world in 58 looks for its Pre-FW21 collection. Having hacked Gucci's lavish centennial collection last week, the Spanish luxury house returns with a largely unisex collection that relies on relaxed fits and easy-to-wear pieces.
Photographed by Patrick Welde, the lookbook features models superimposed in front of iconic tourist attractions from around the globe — reflecting our socially distant present while anticipating the return of international travel.
The Winter Collection reimagines notions of casual and formalwear with nineties tracksuits-inspired padded coats, parkas, and fleece jackets and intentionally creased and large fitting silhouettes. Elsewhere, Balenciaga playfully appropriates the GAP with oversized hoodies and tees emblazoned with the word "GAY."
Other standout pieces include a quilted black wedding dress-inspired coat decorated with rose patterns, lace, and ribbons that tie around puffy sleeves and a tall, stiff collar as well as slouchy, one-size-fits-all dresses disproportionally stretched in width.
The Balenciaga Toe heels return, recreated in soft leather. Meanwhile, the cut-up, DIY style Runner sneaker is added to Balenciaga's footwear collection, which also features an Essex boot, buckled at the ankle, and a clog-inspired Sabot Heel.
The Winter 21 look book is accompanied by a "Feel Good Video" made in collaboration with Kamilya Kuspanova and Anton Bialas. The video features neither products nor advertising. Instead, it is created solely to "evoke a positive emotion using visuals and sounds that have been scientifically proven to instill joy in most people." The montage pieces together clips and effects to create a digital palette cleanser. Watch it below.