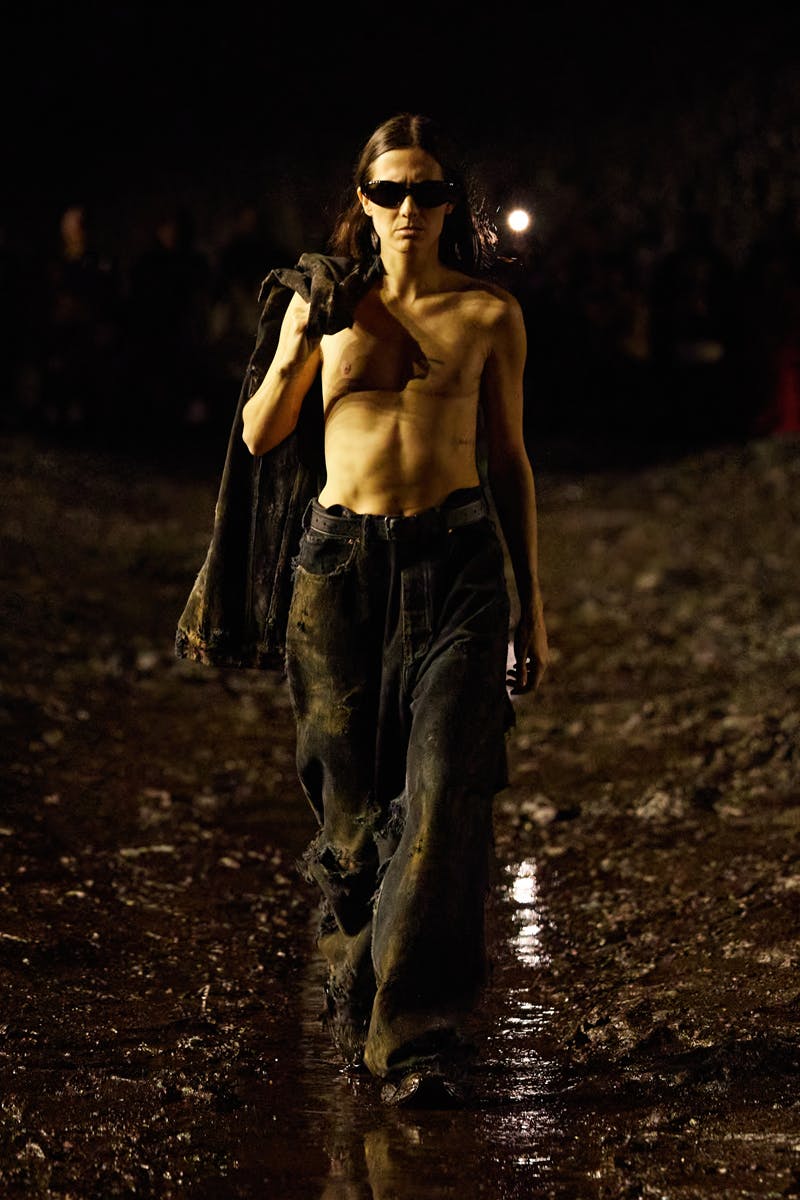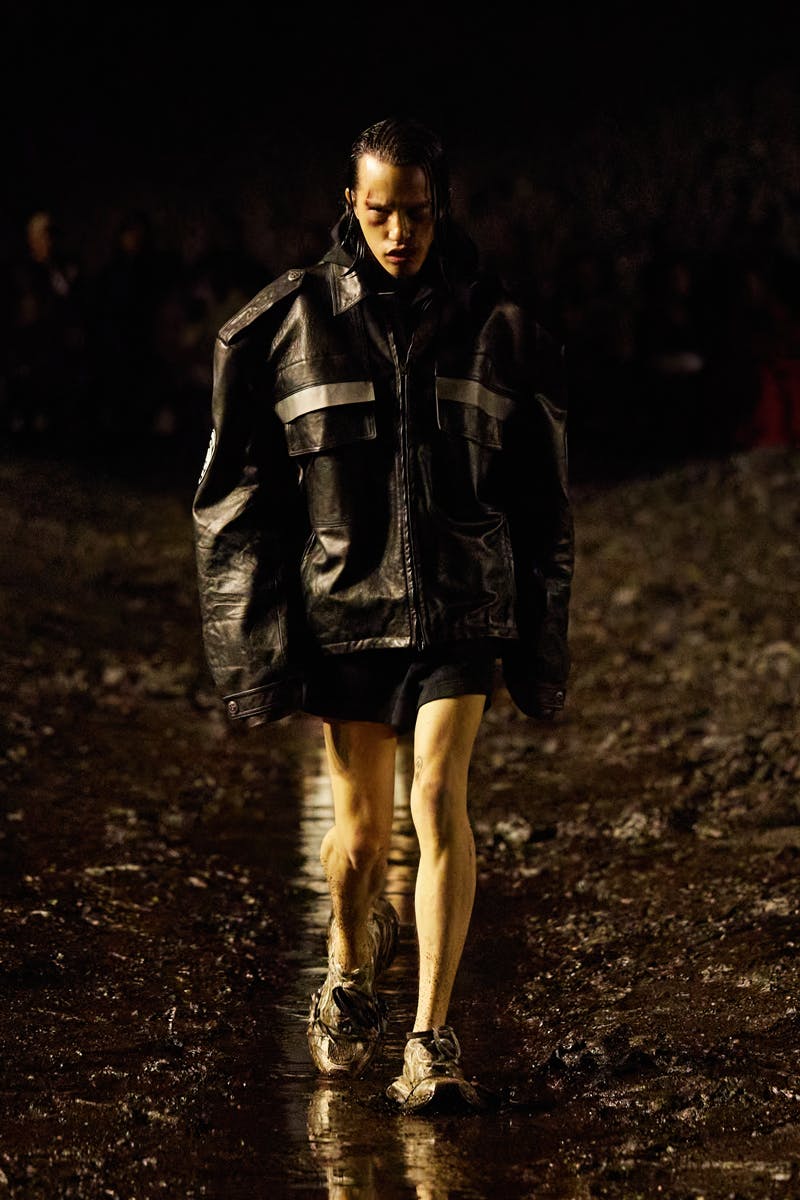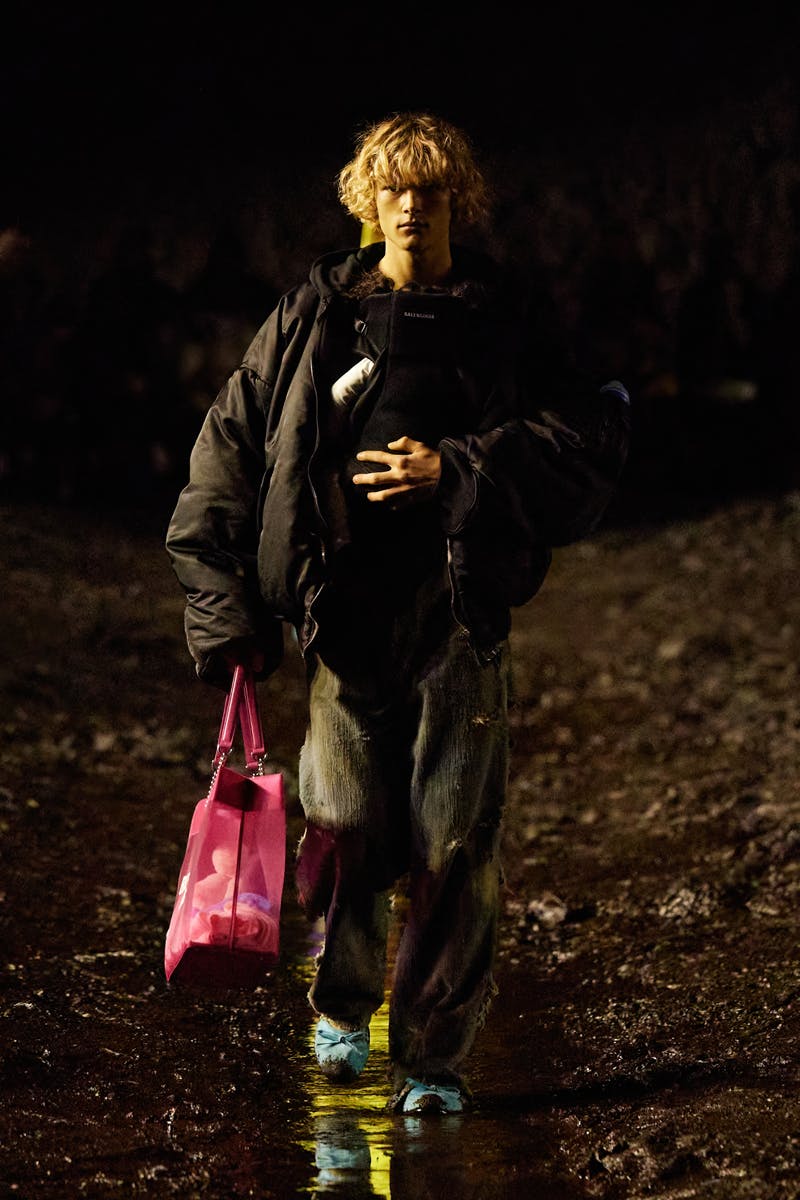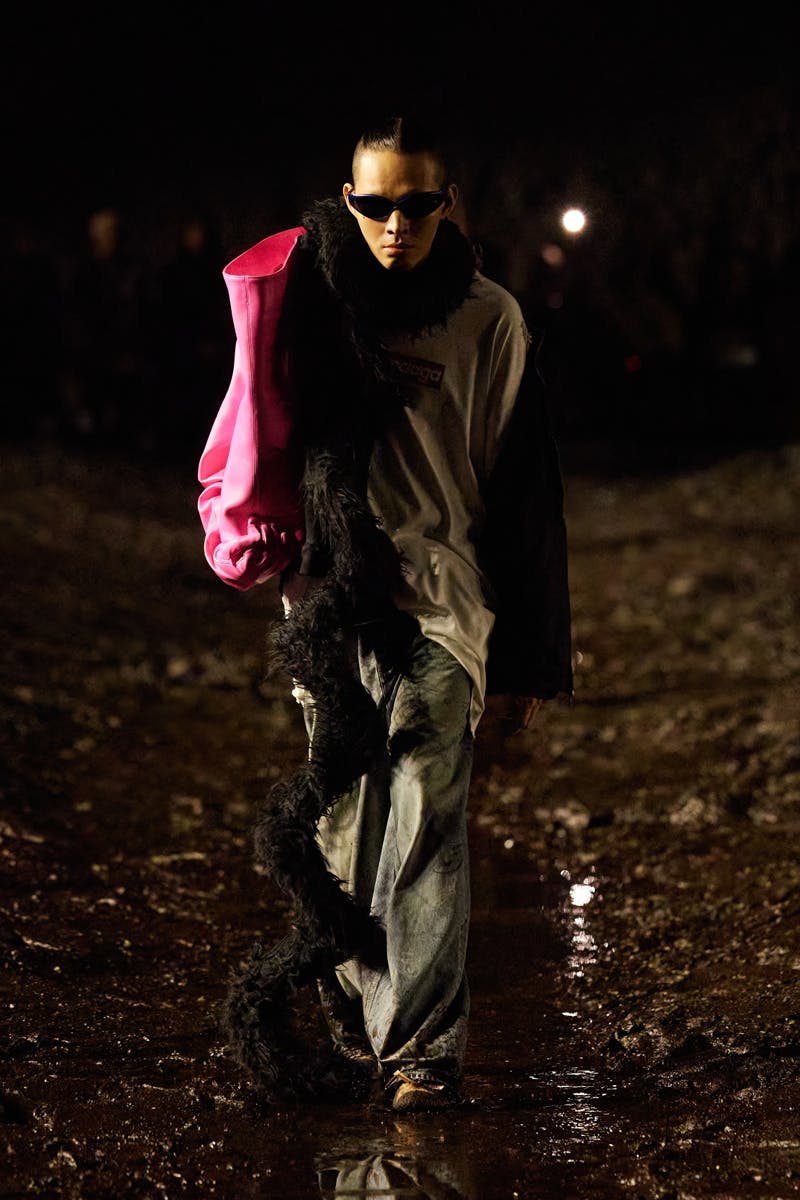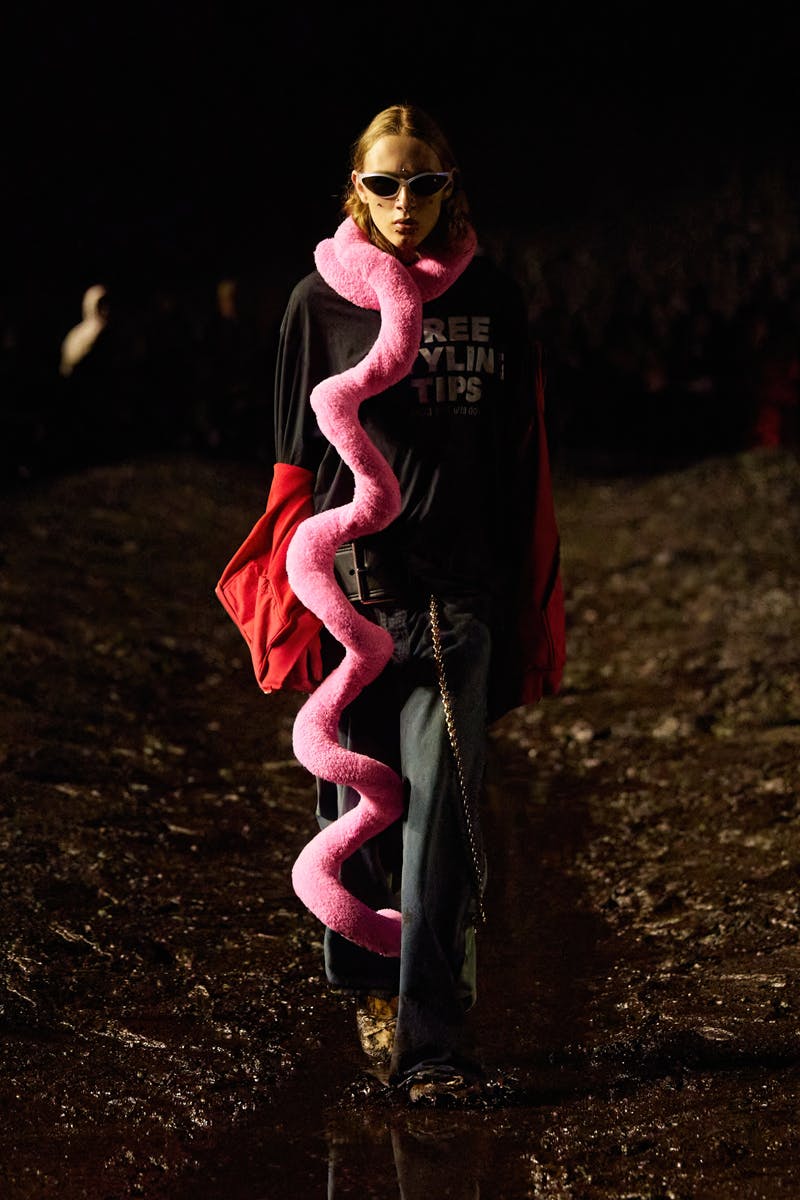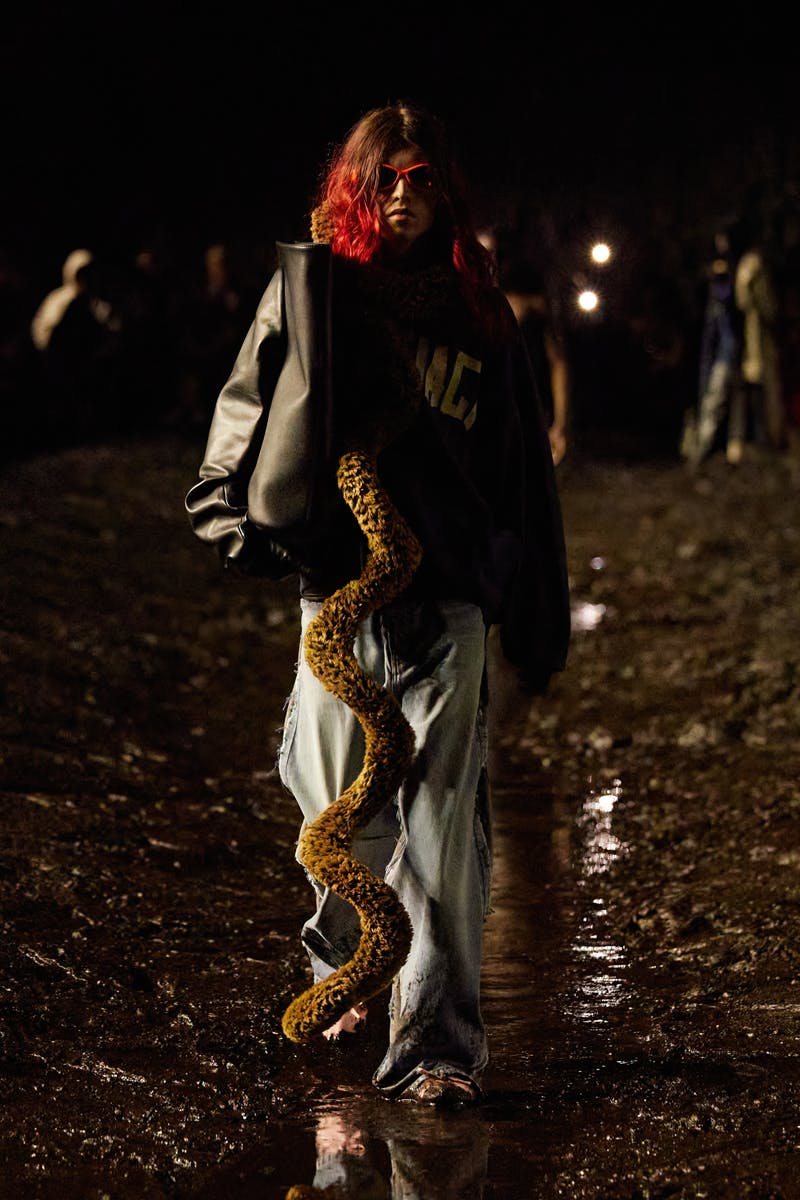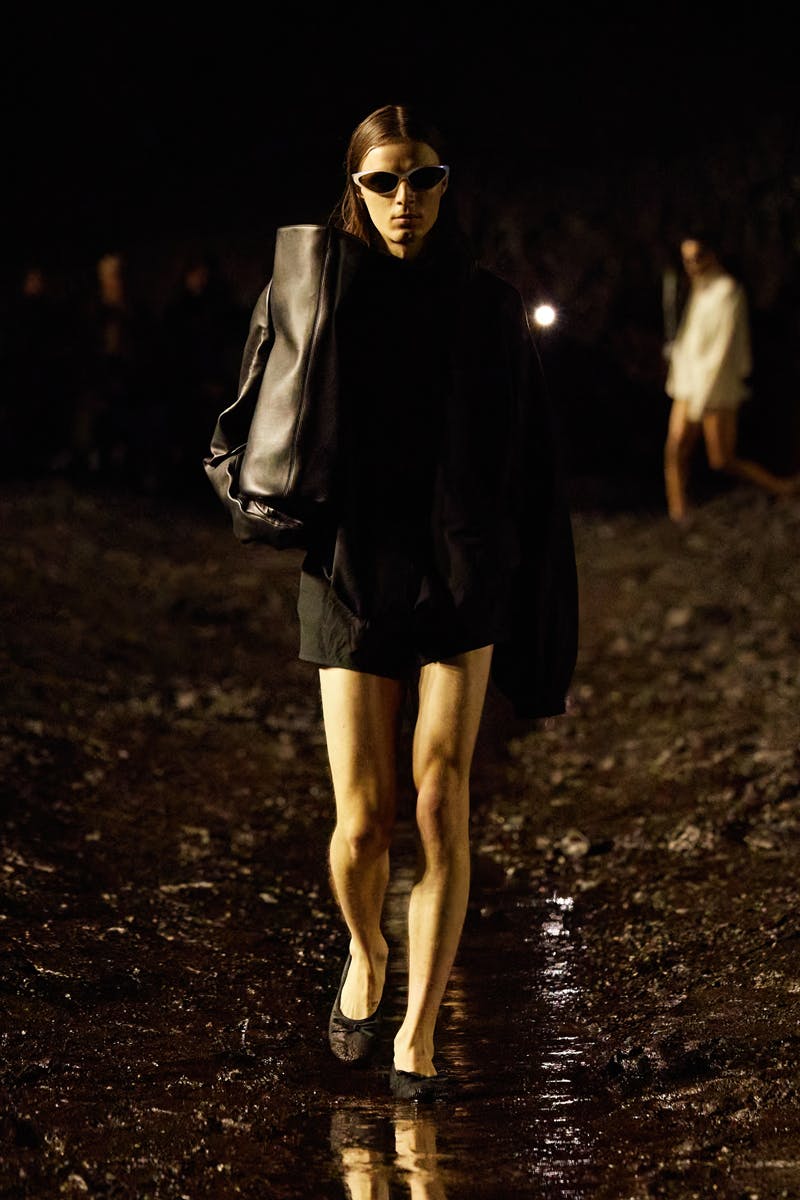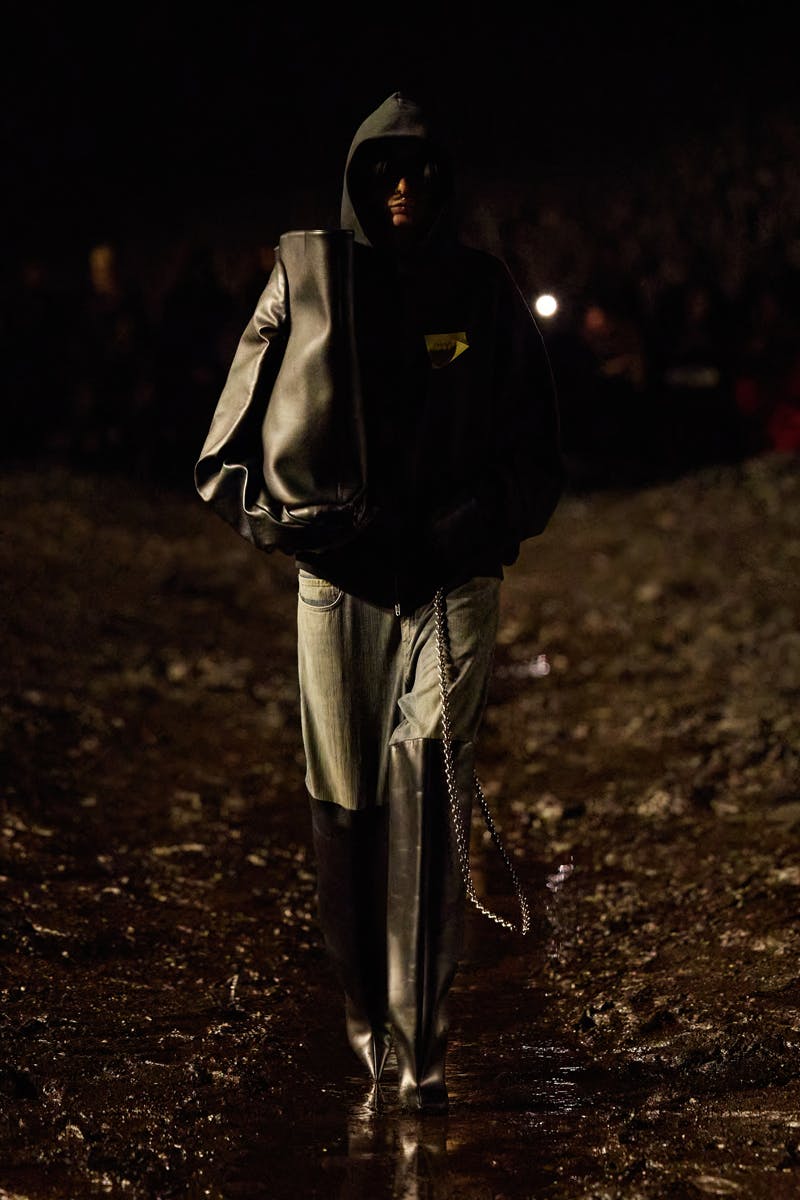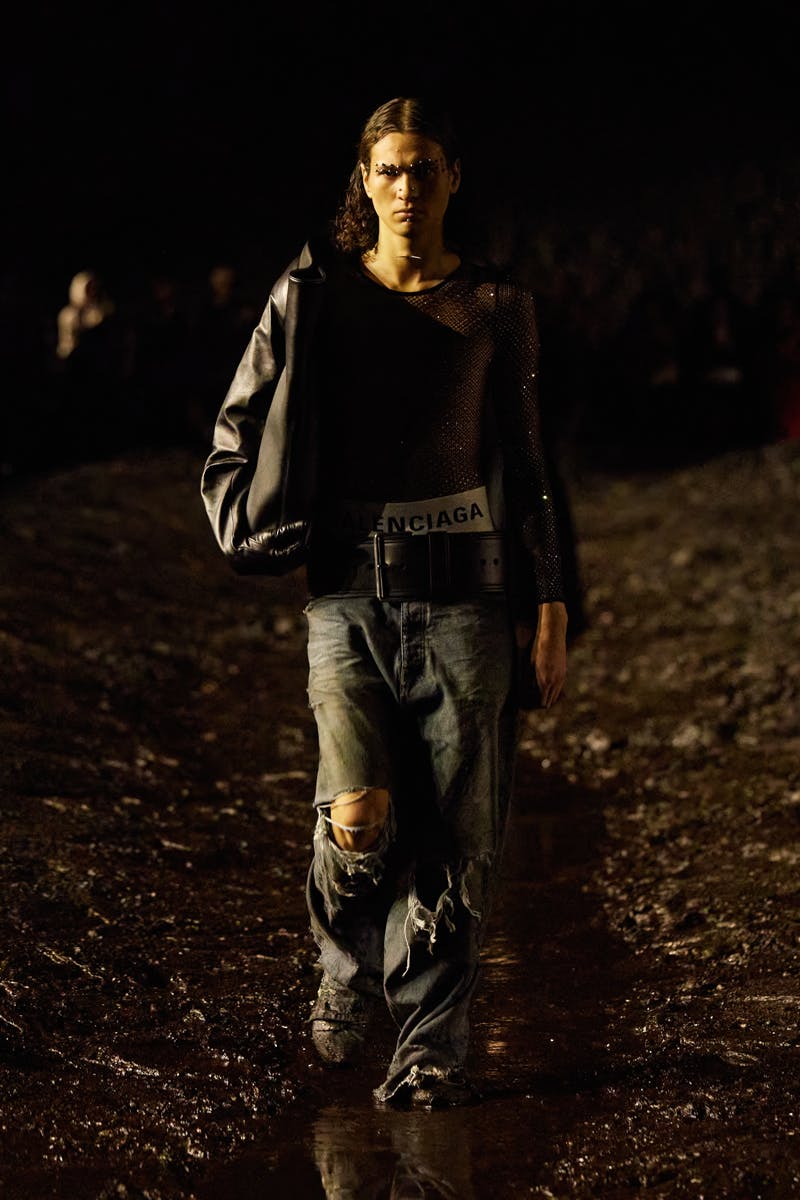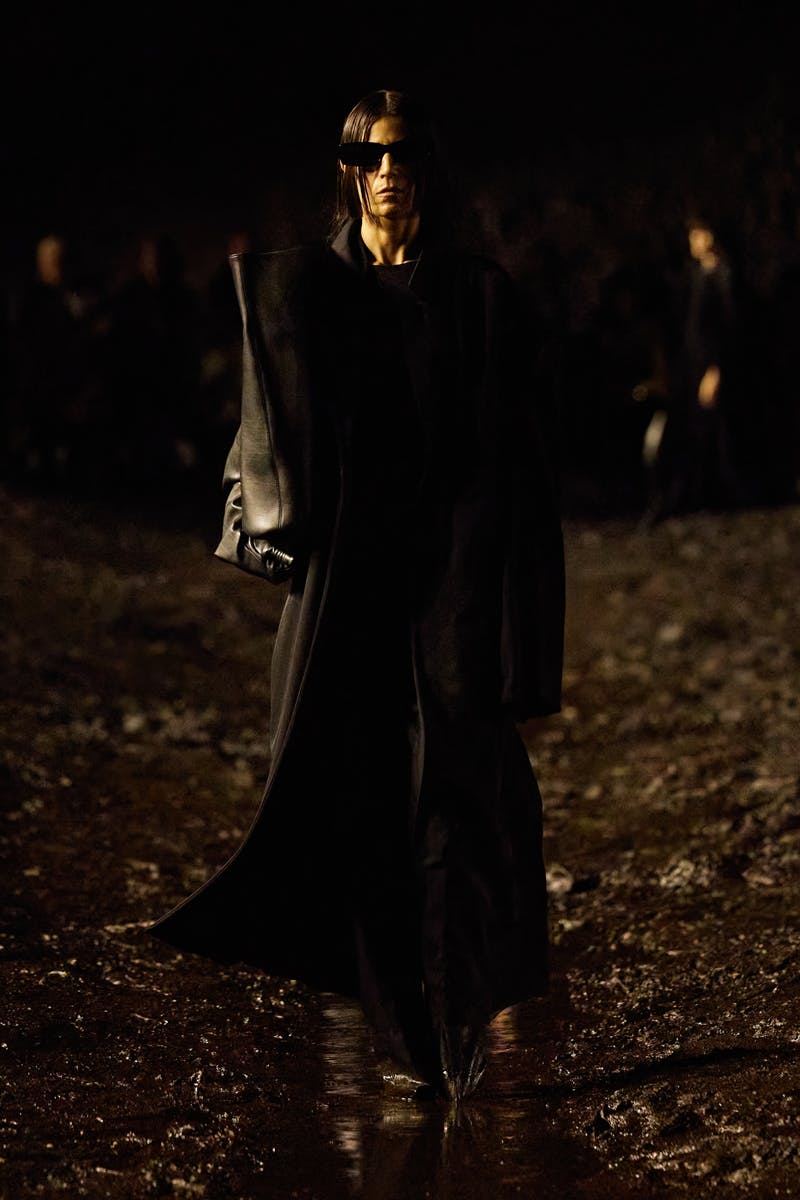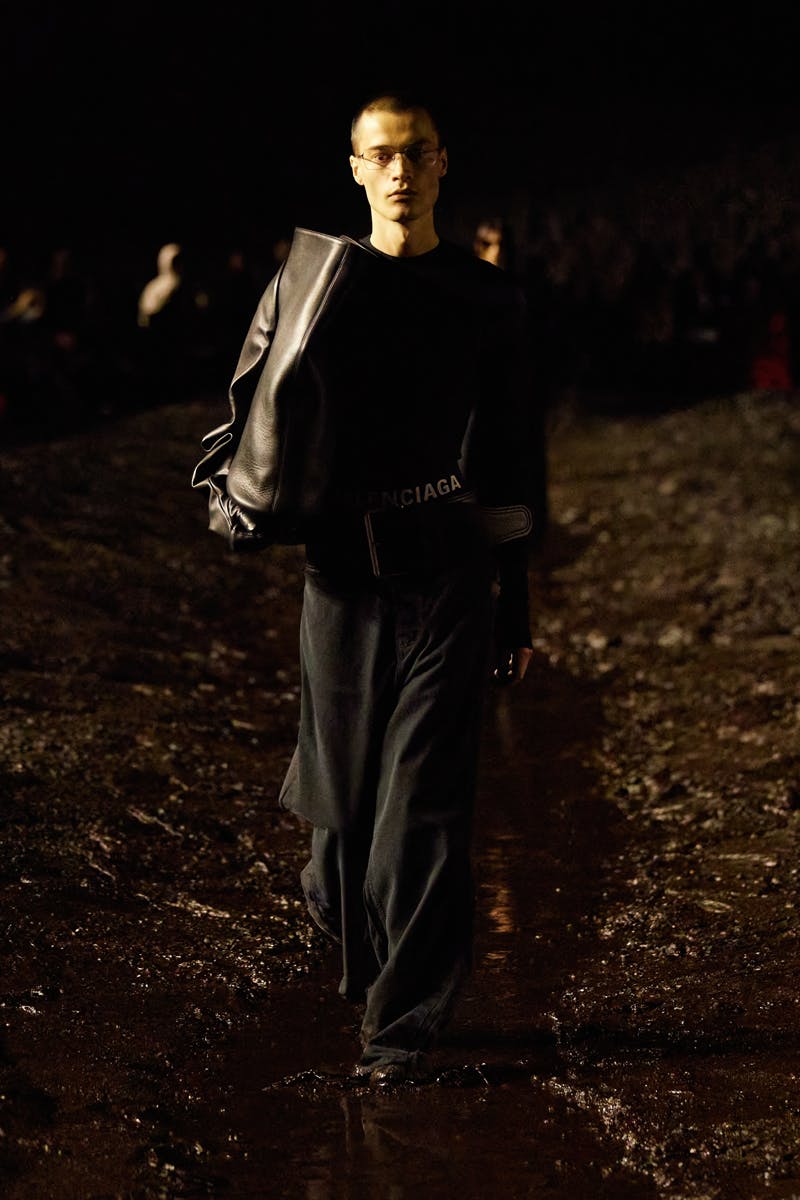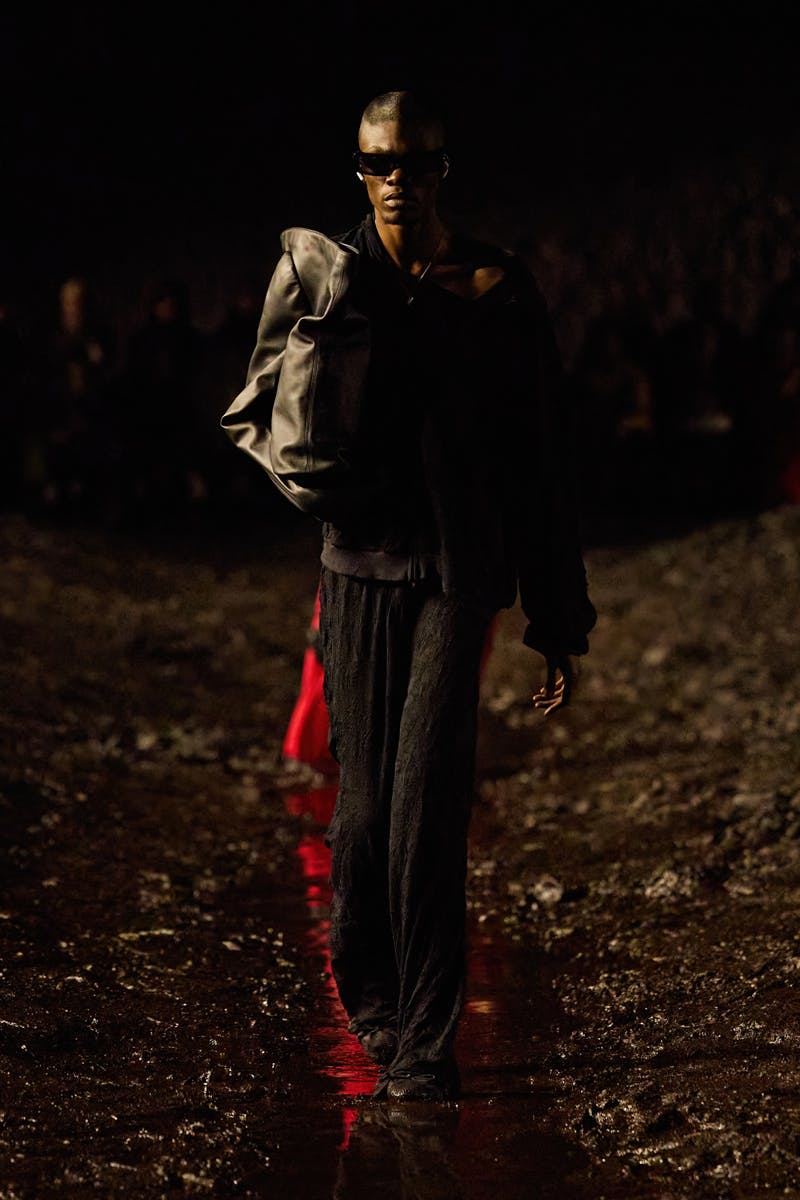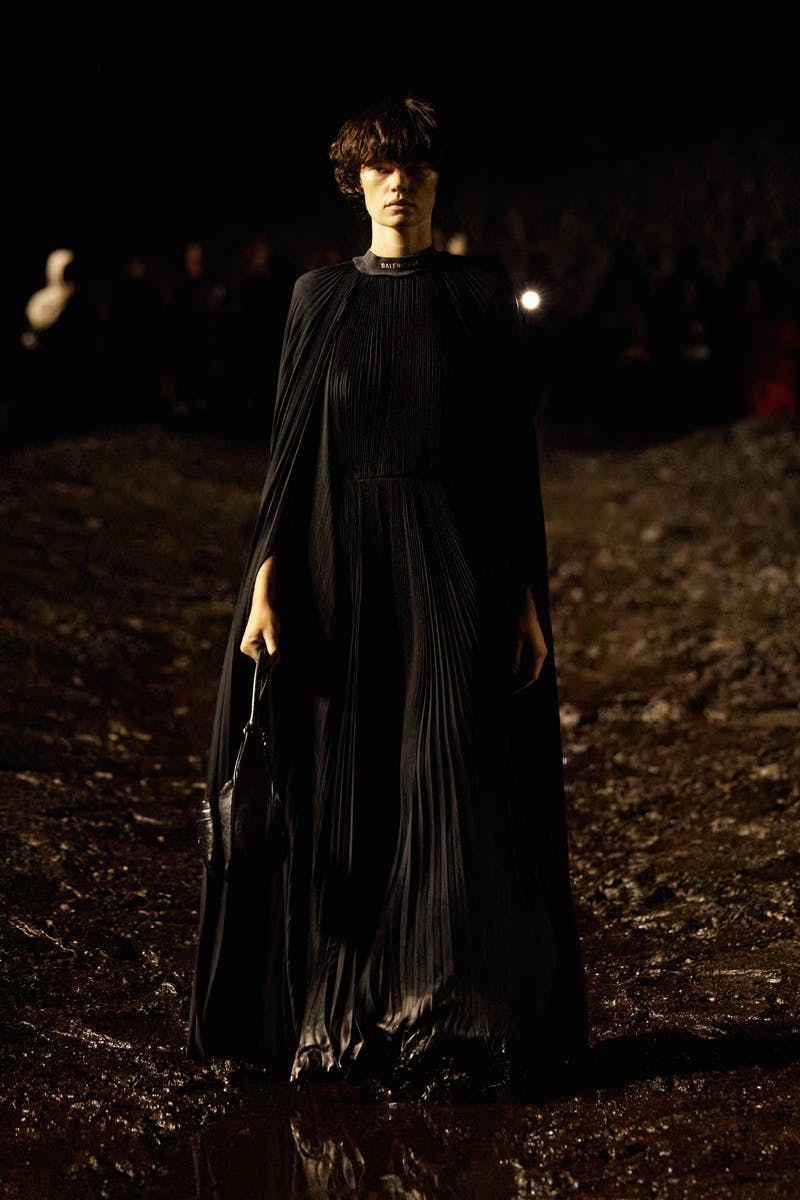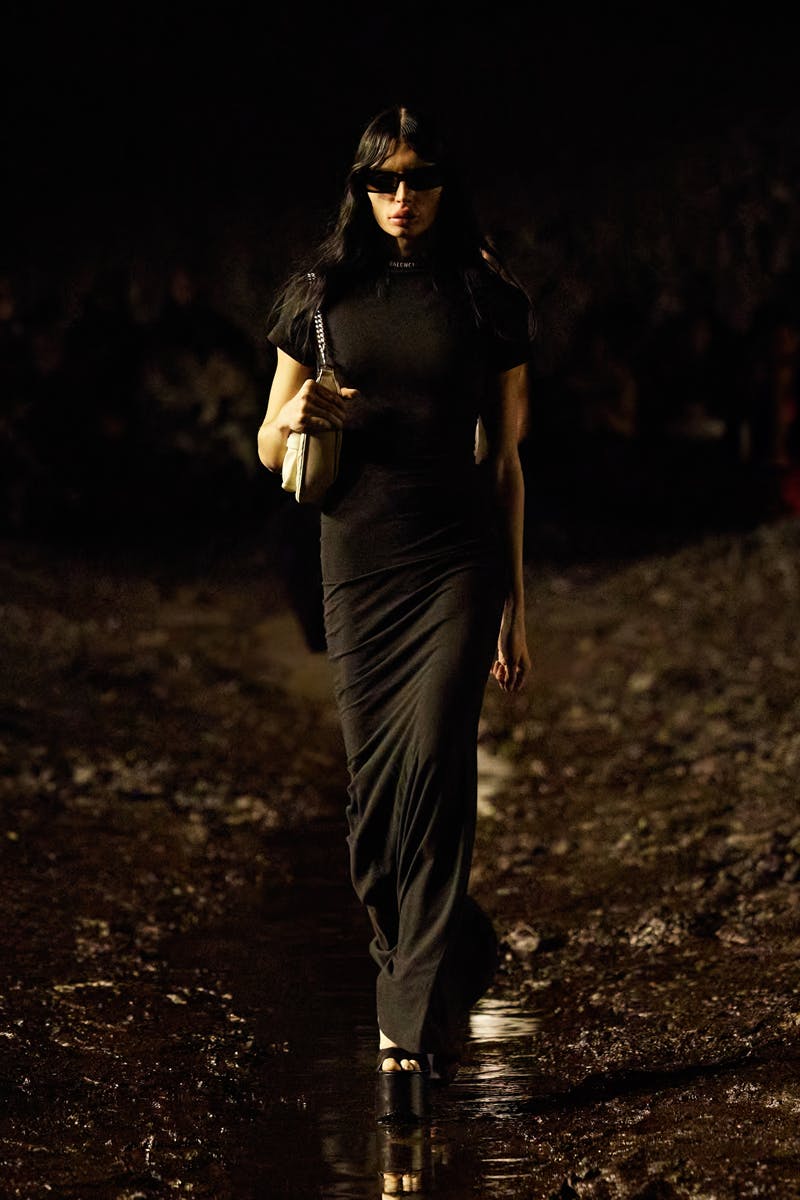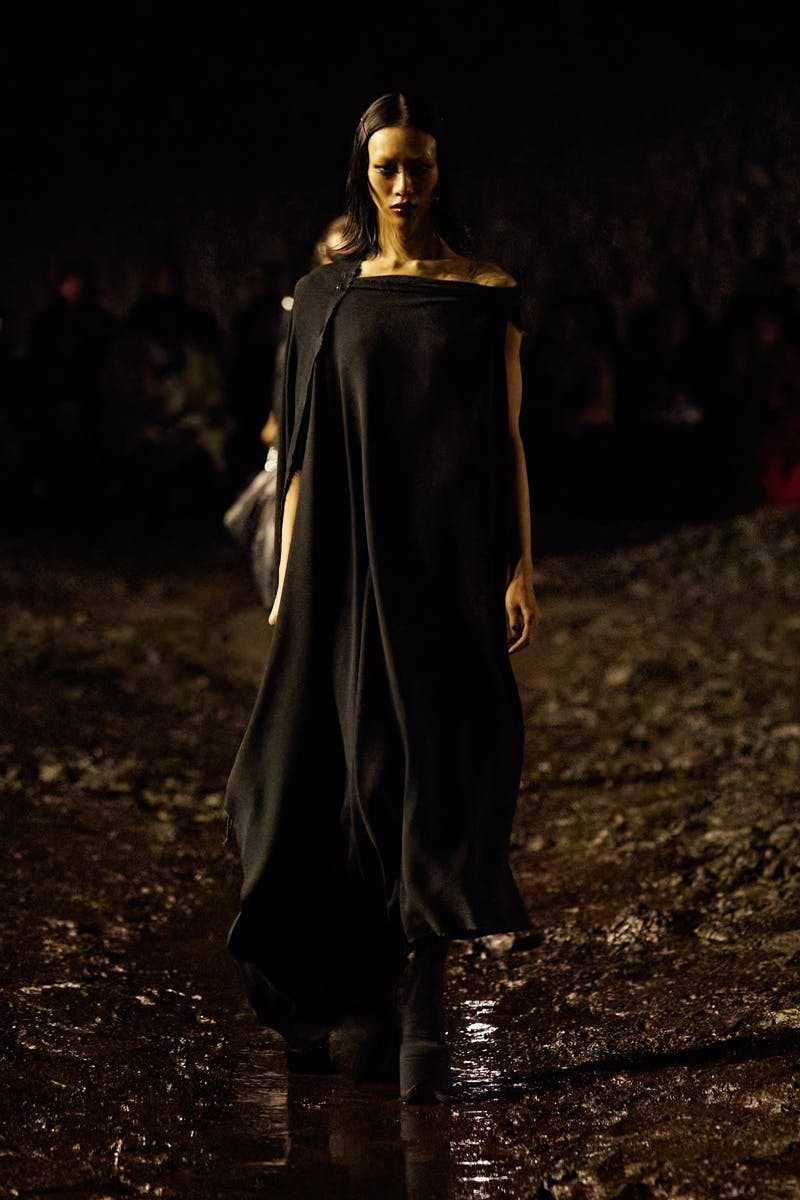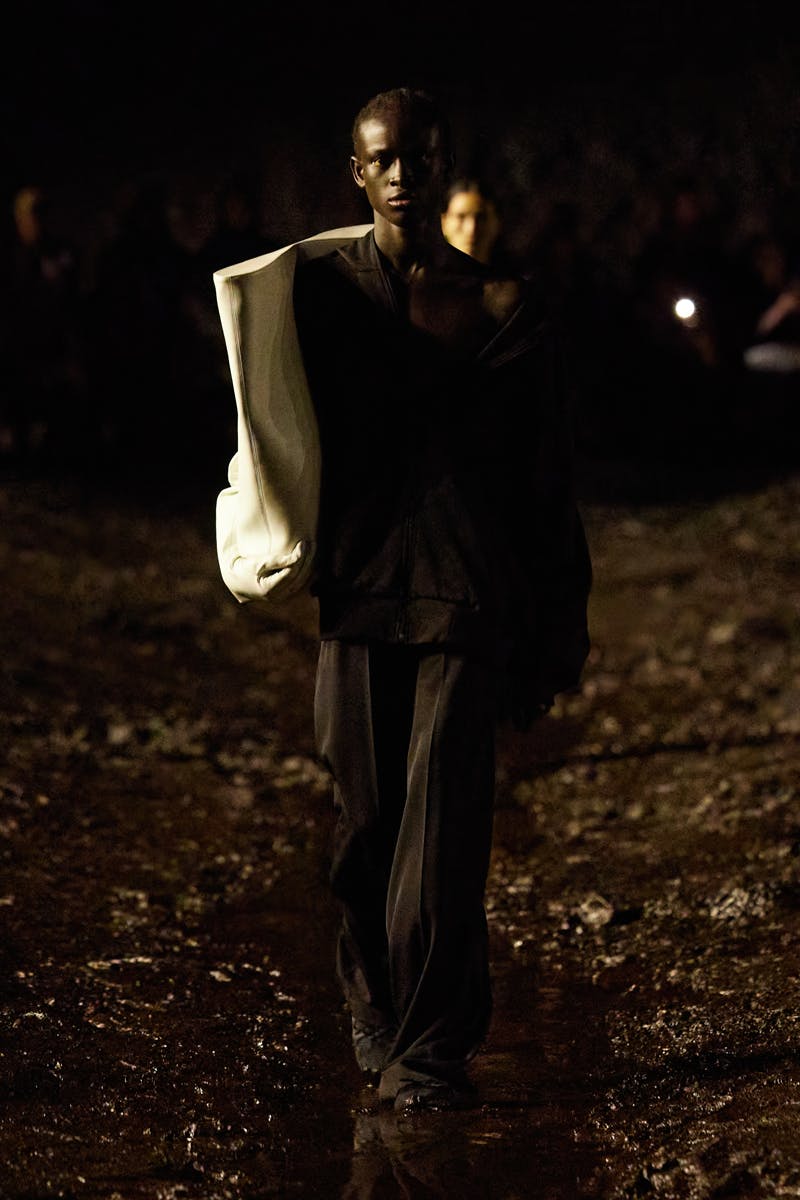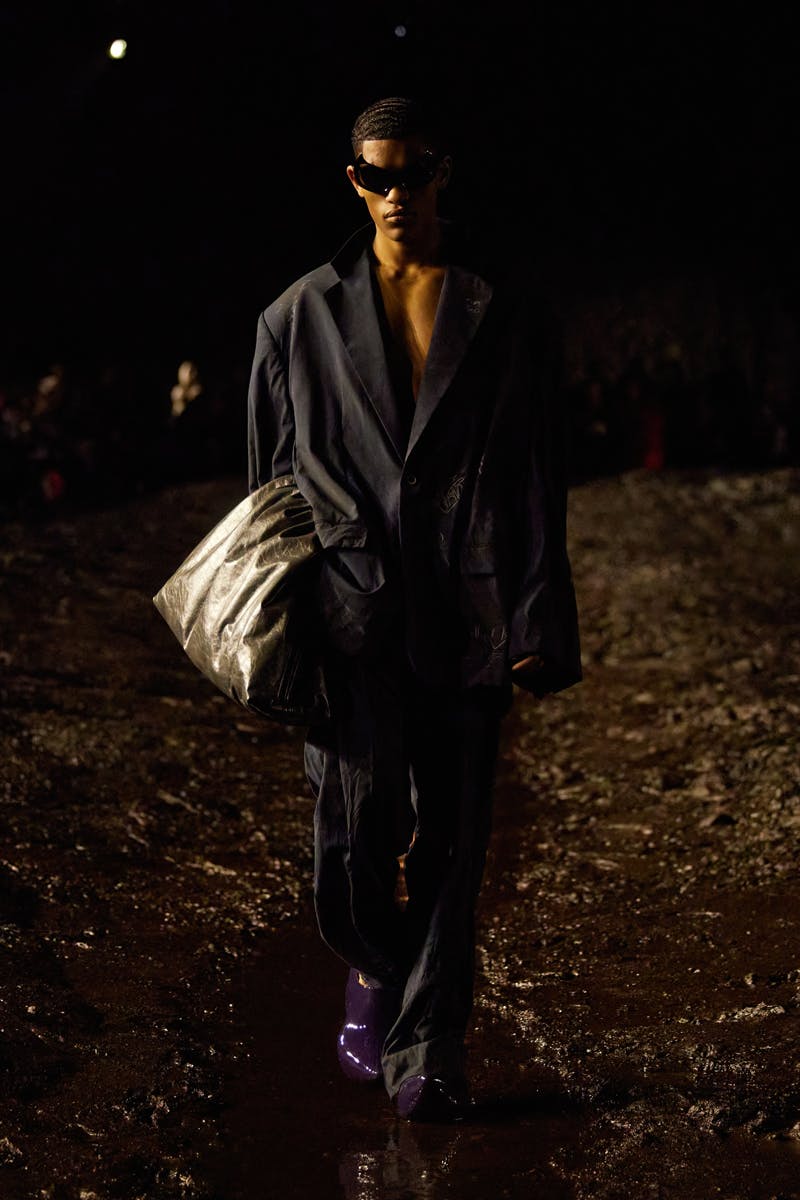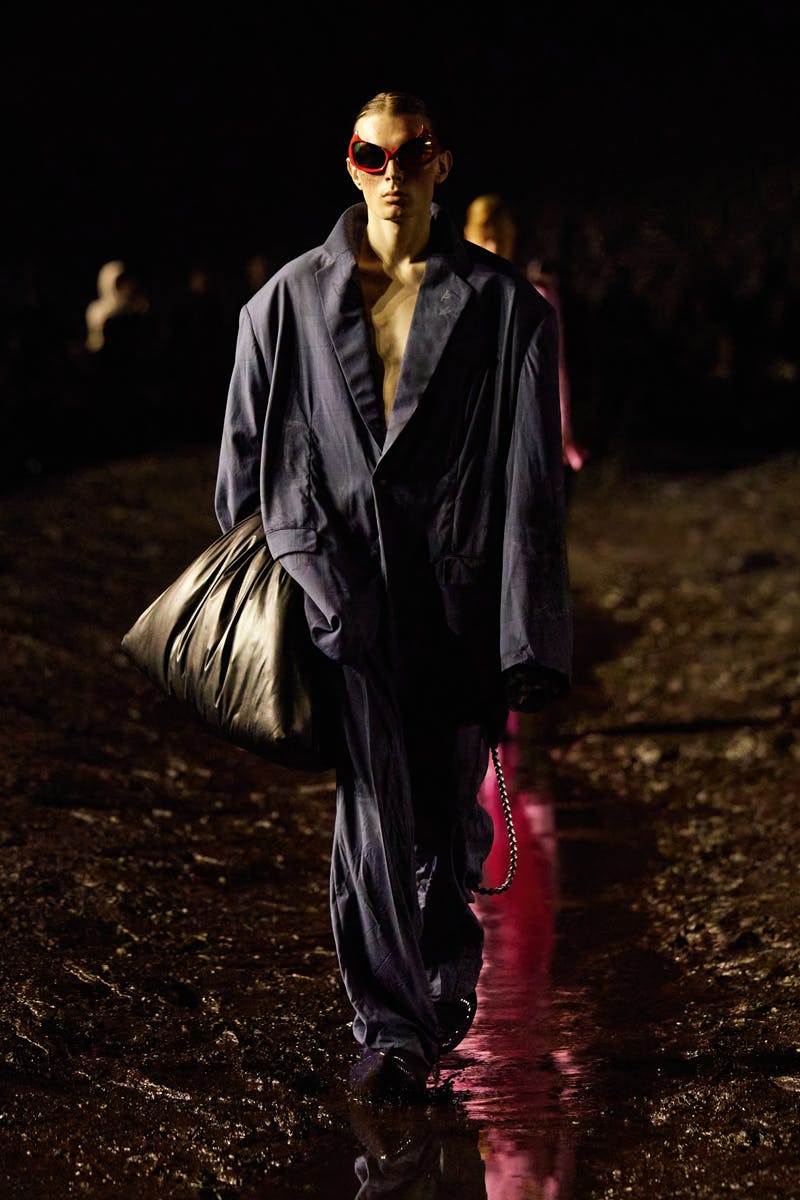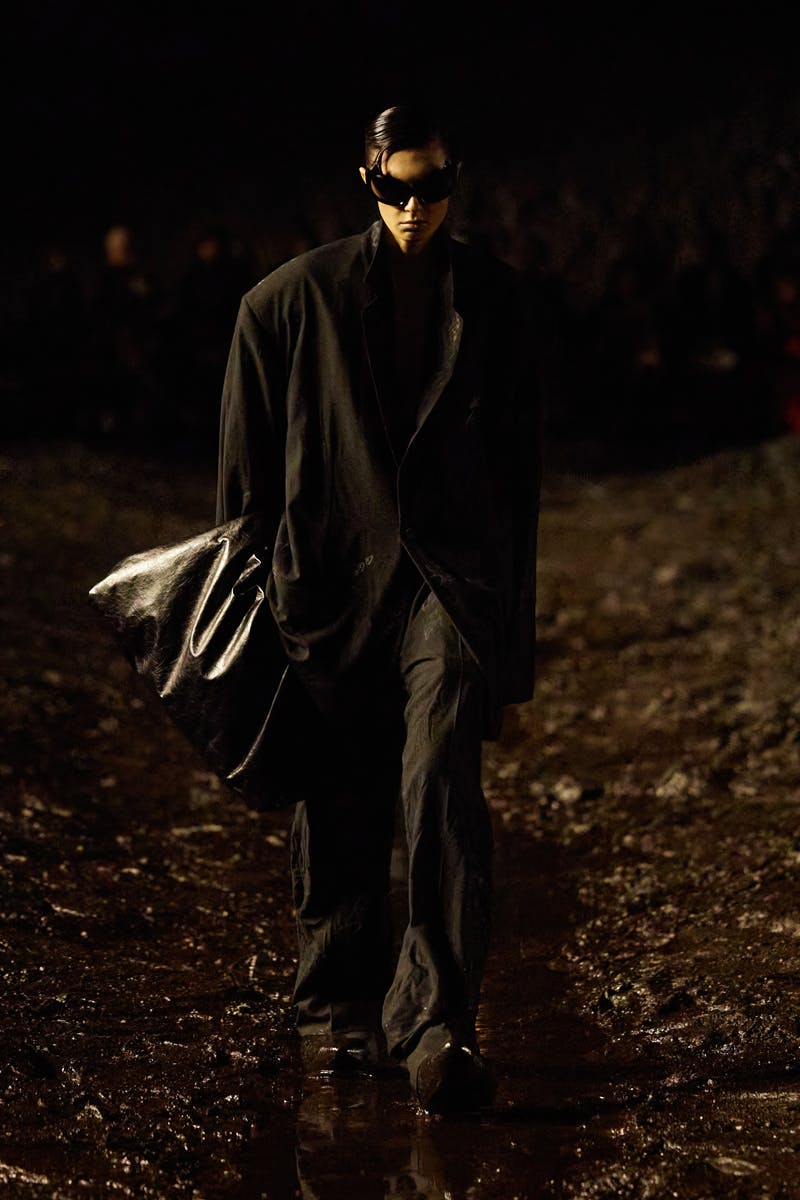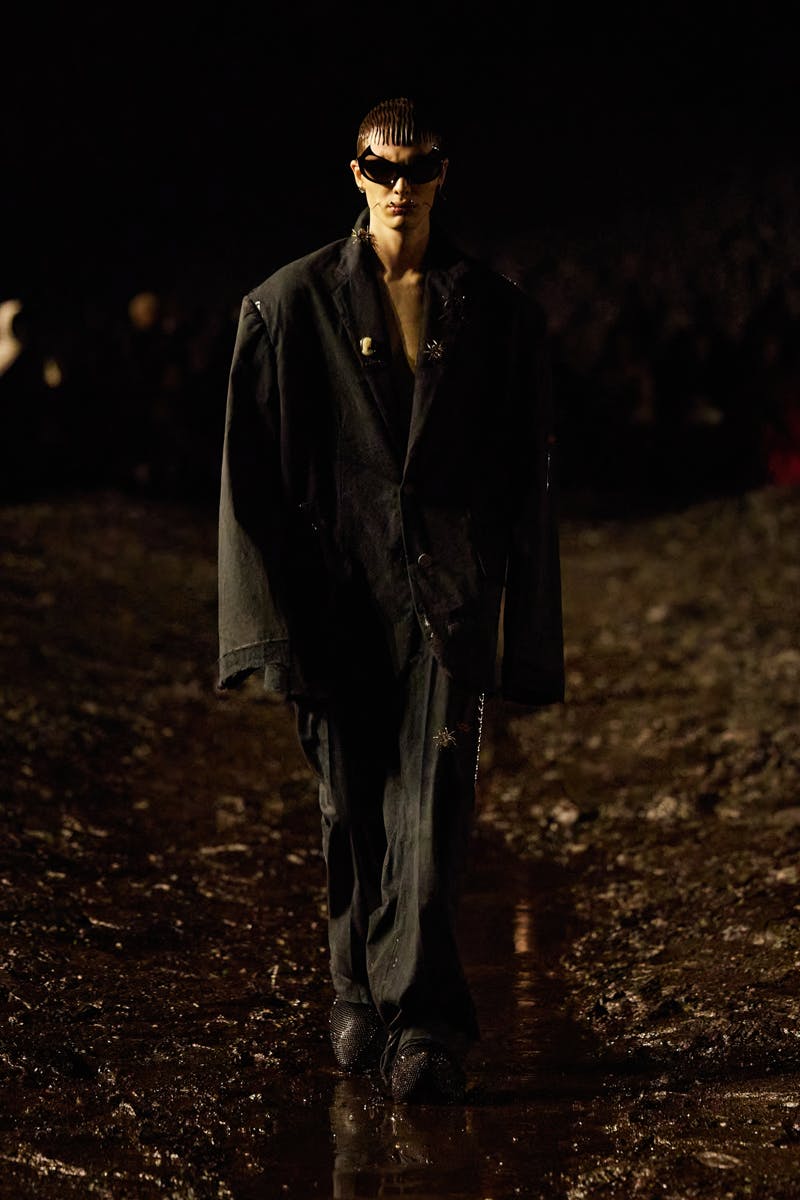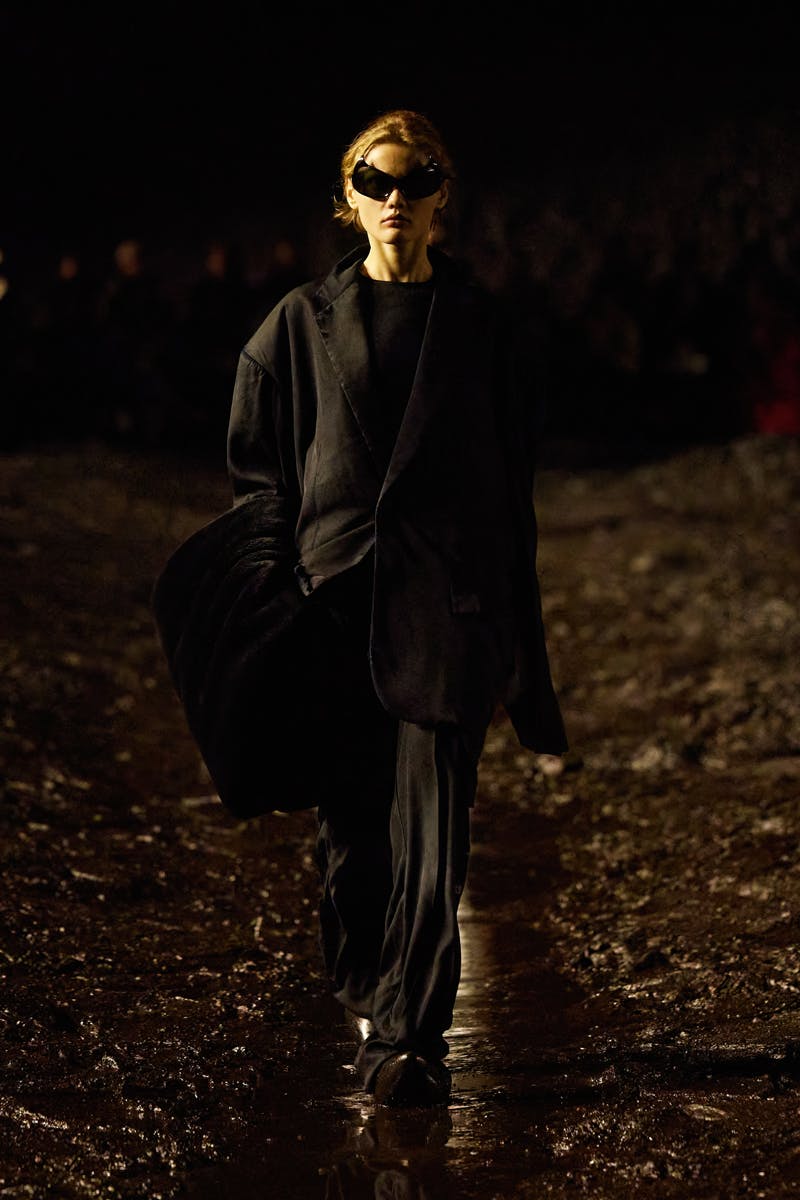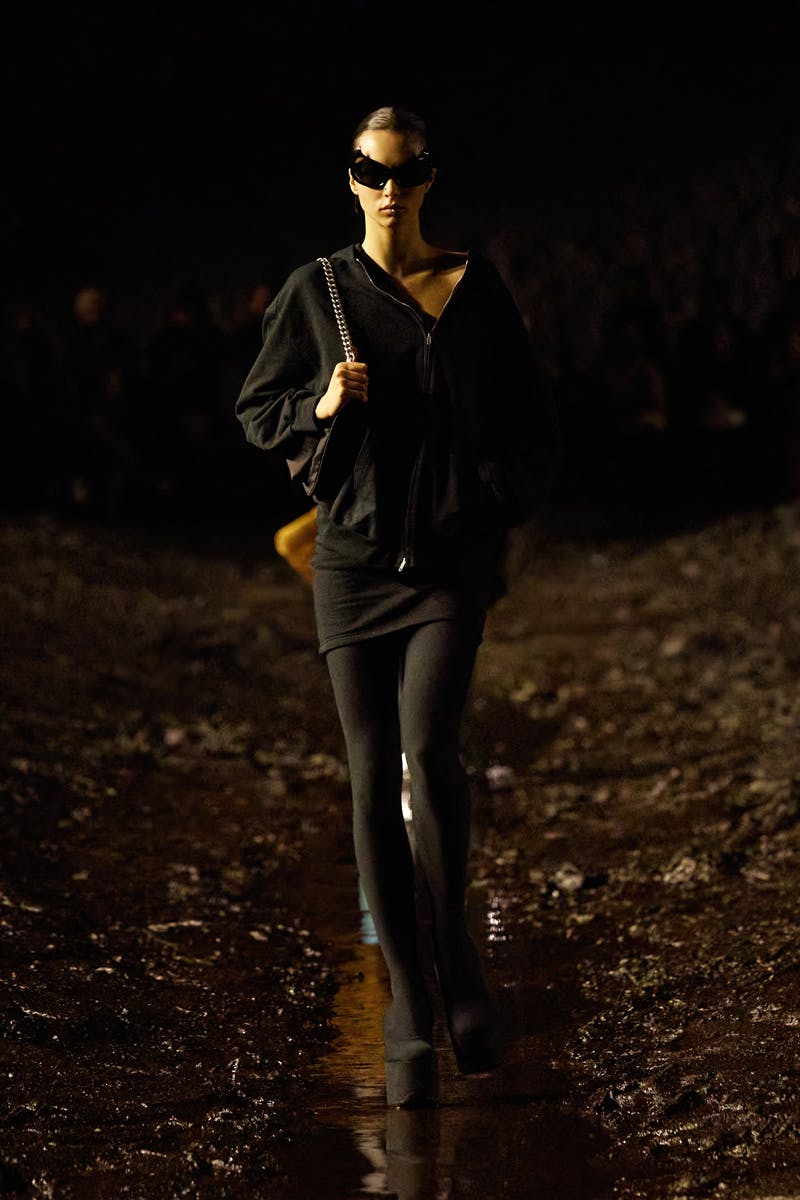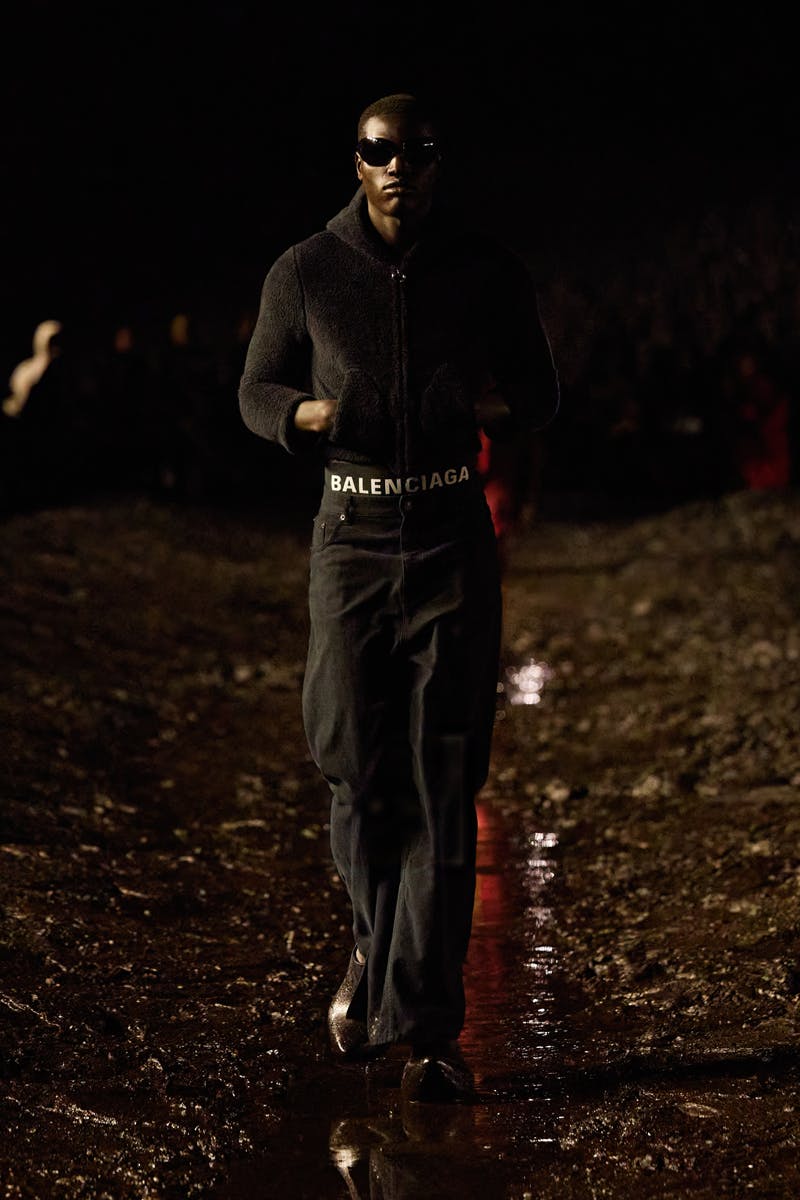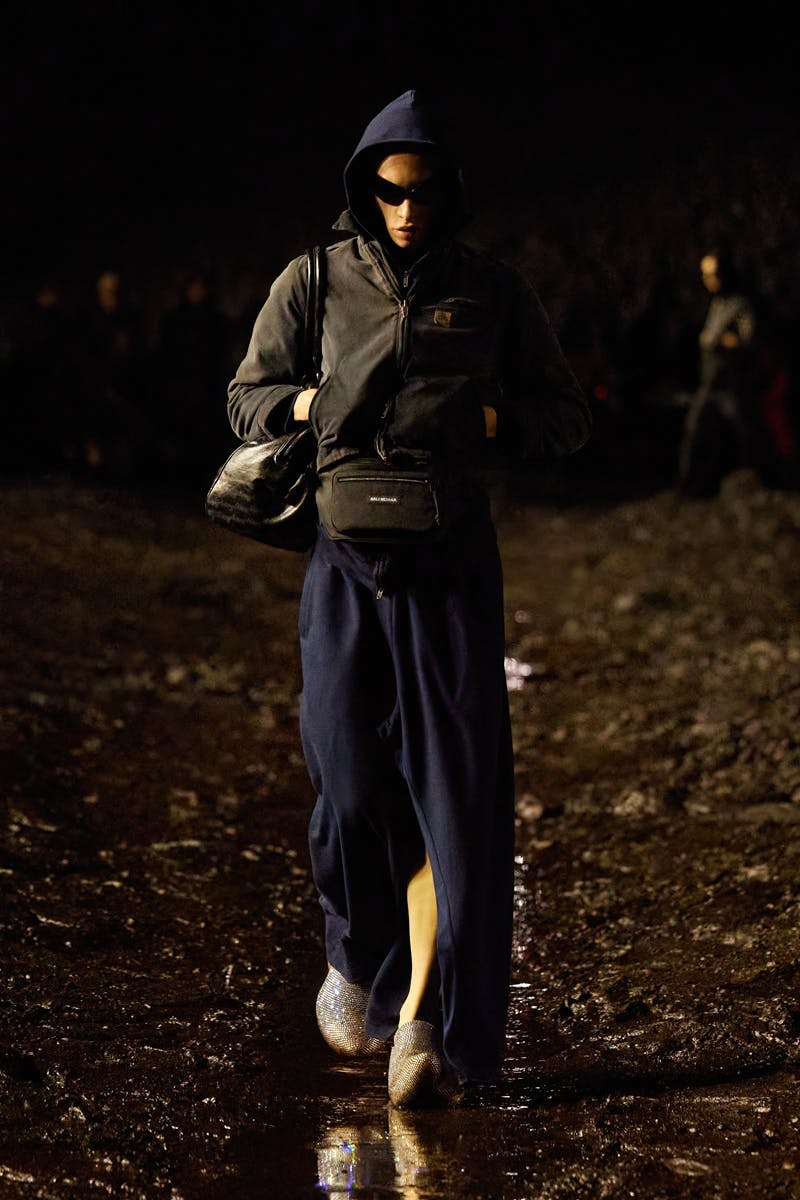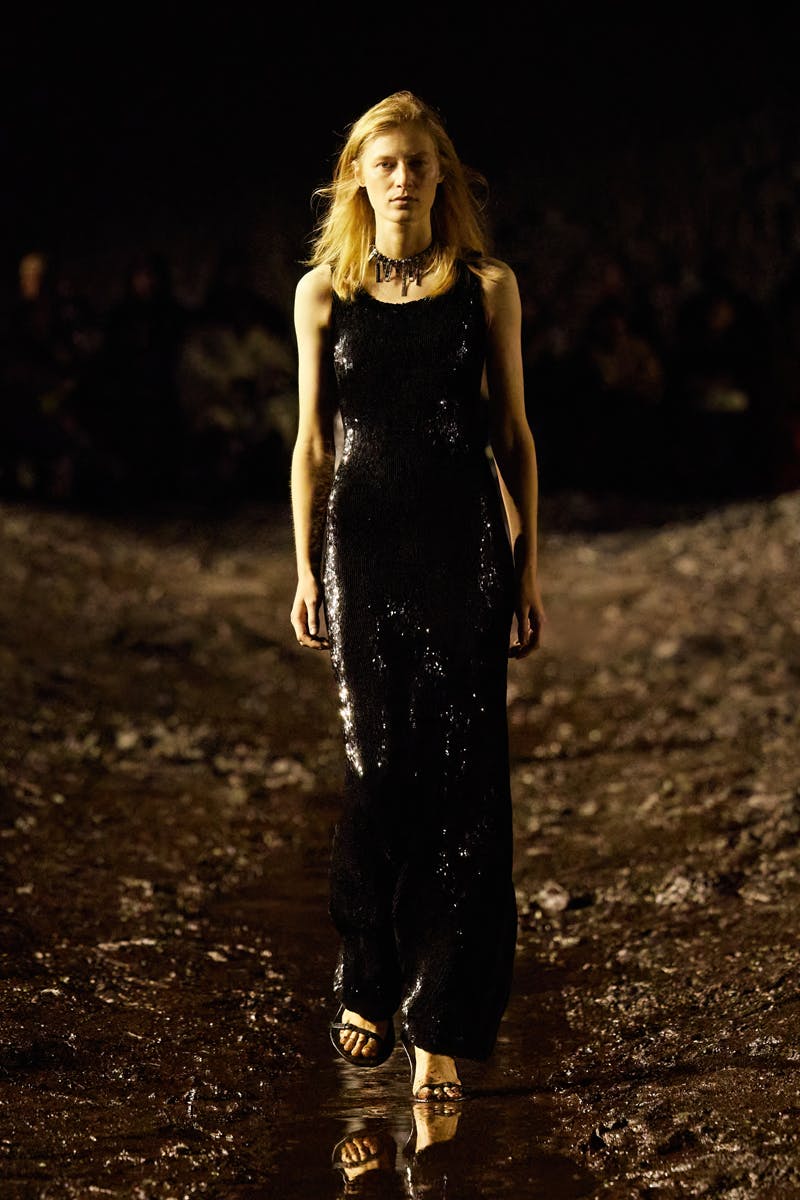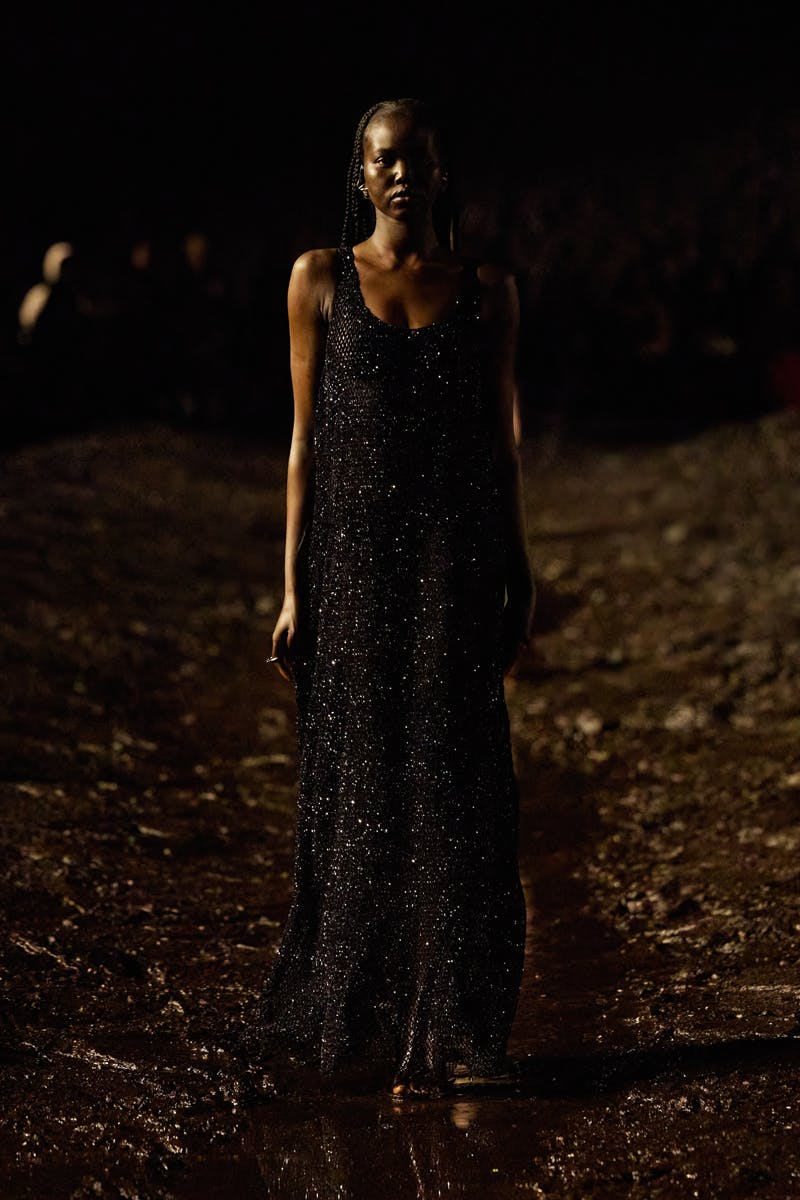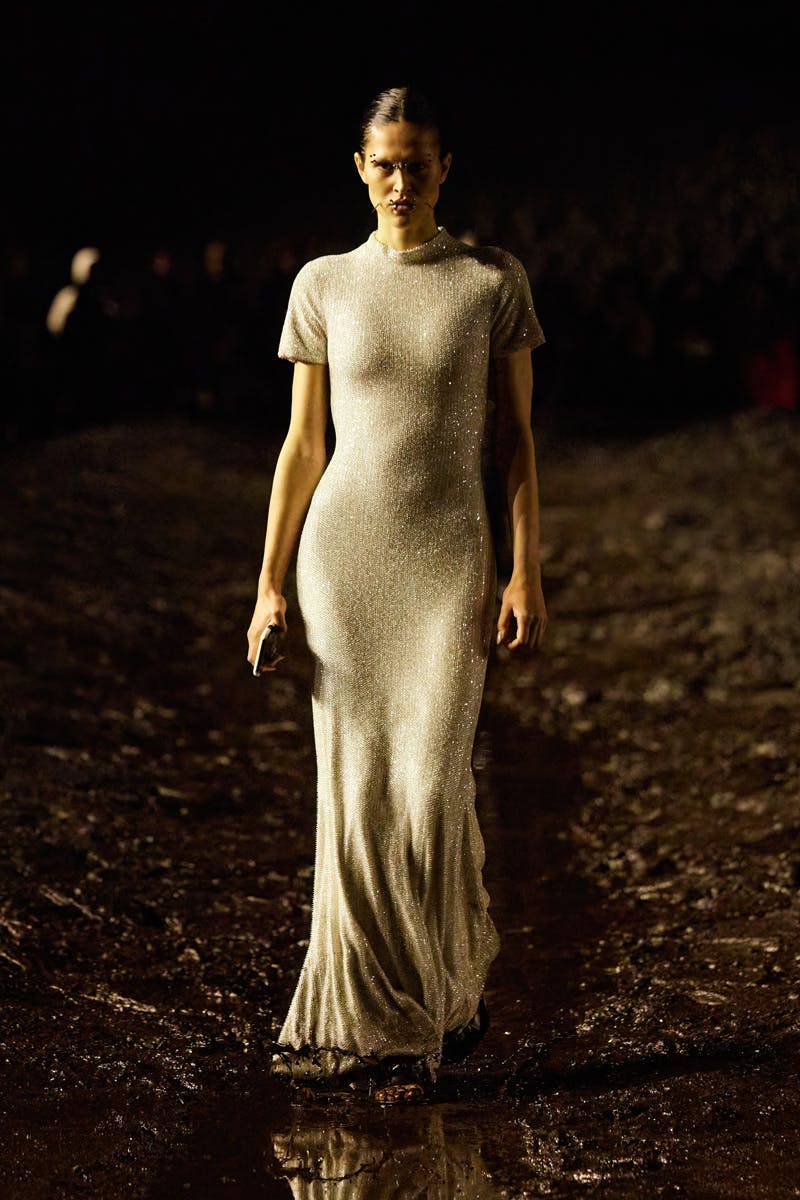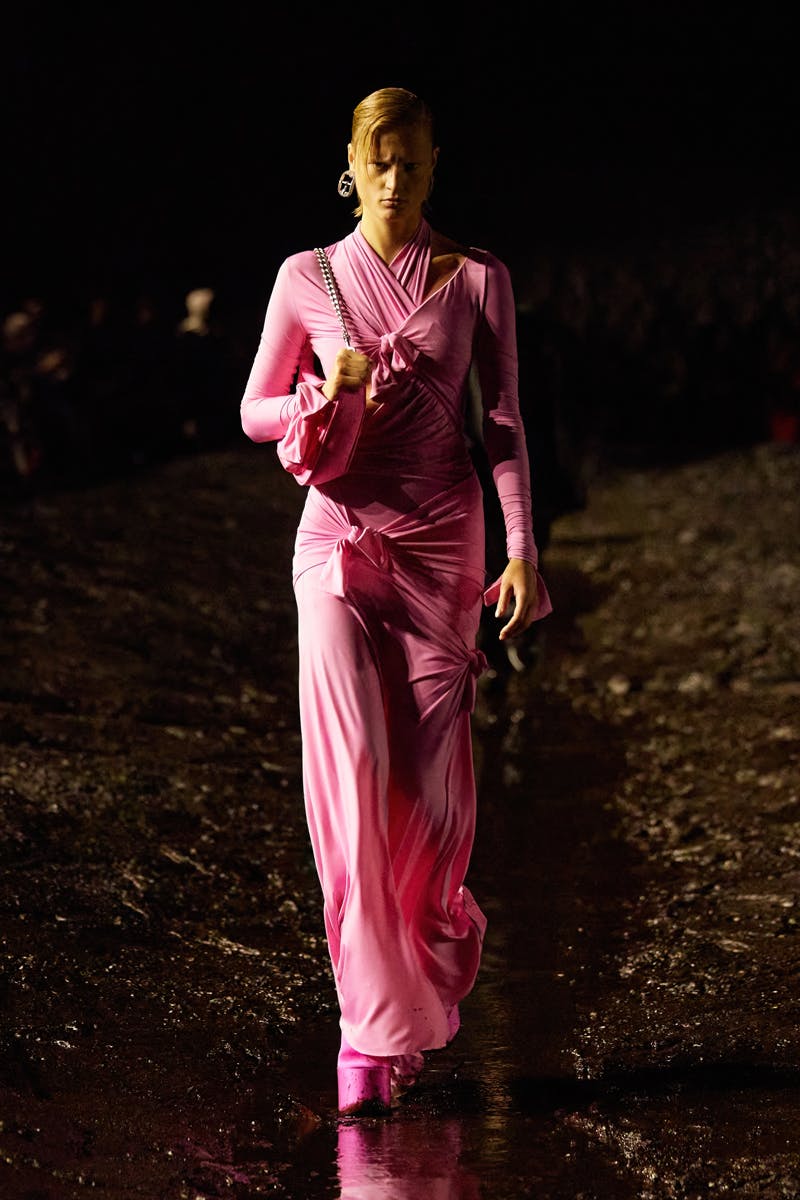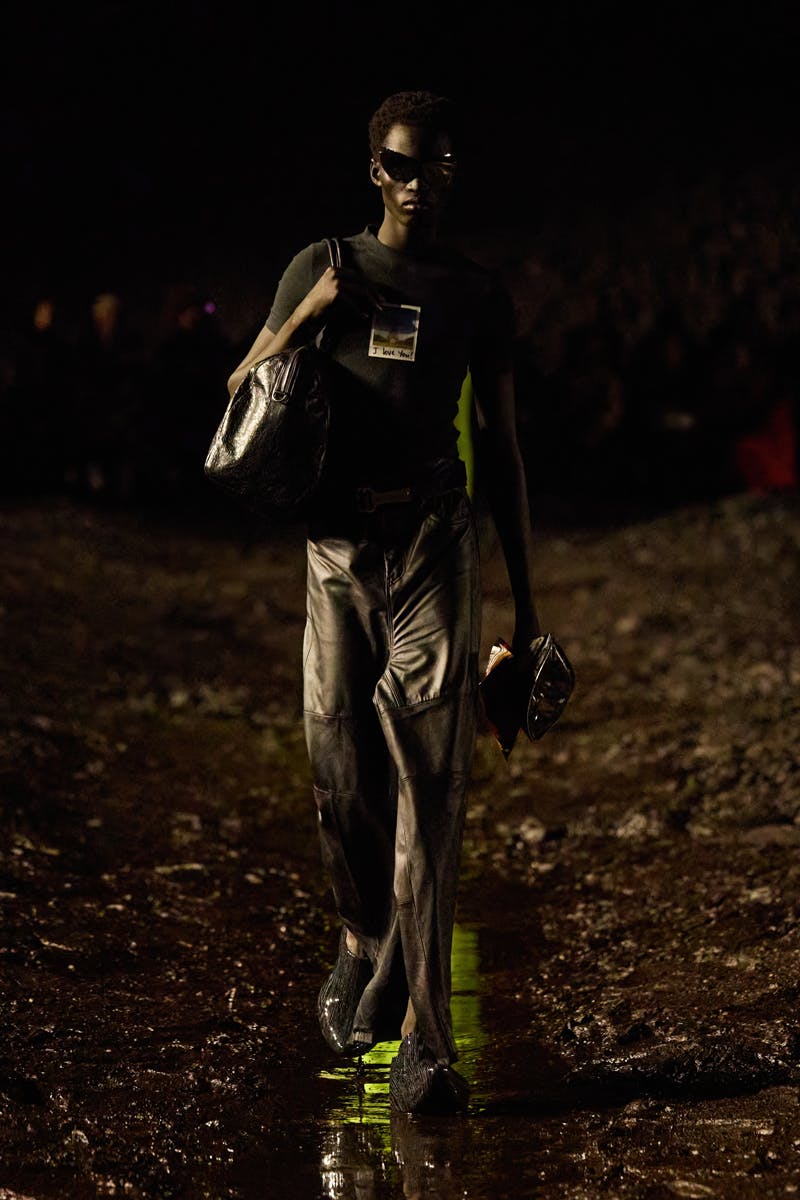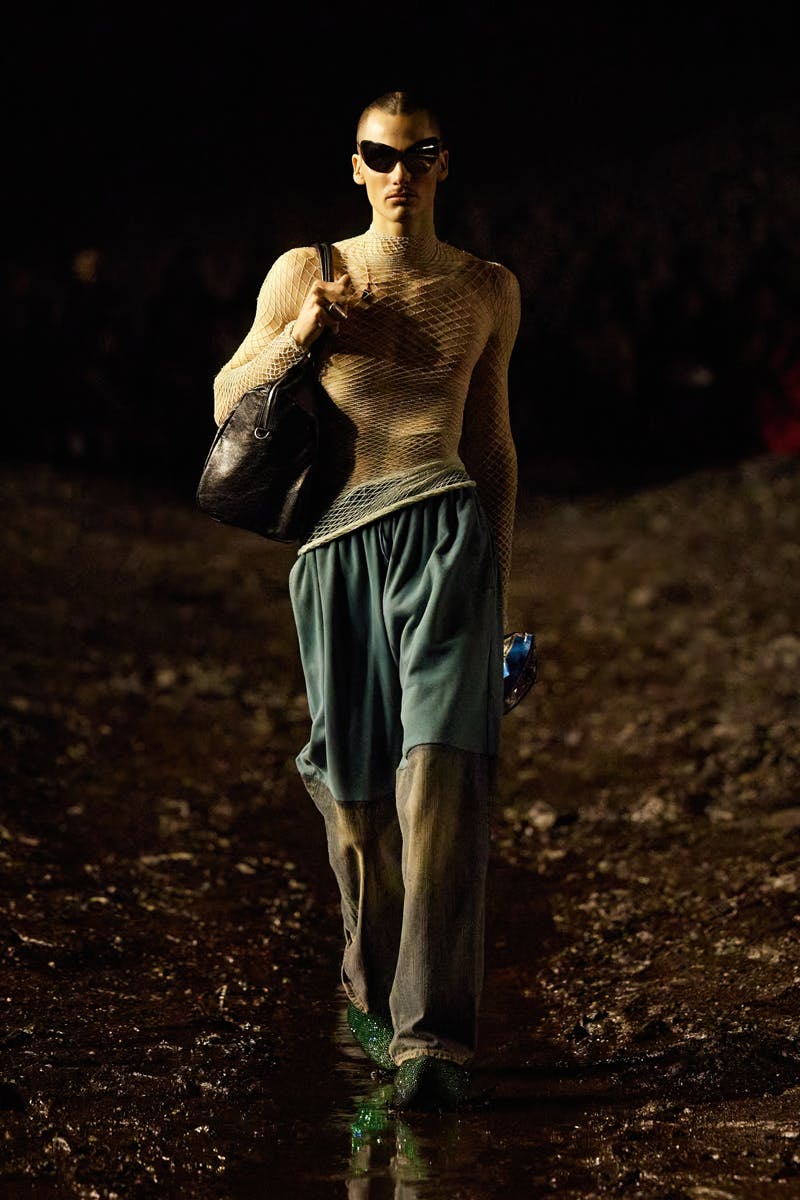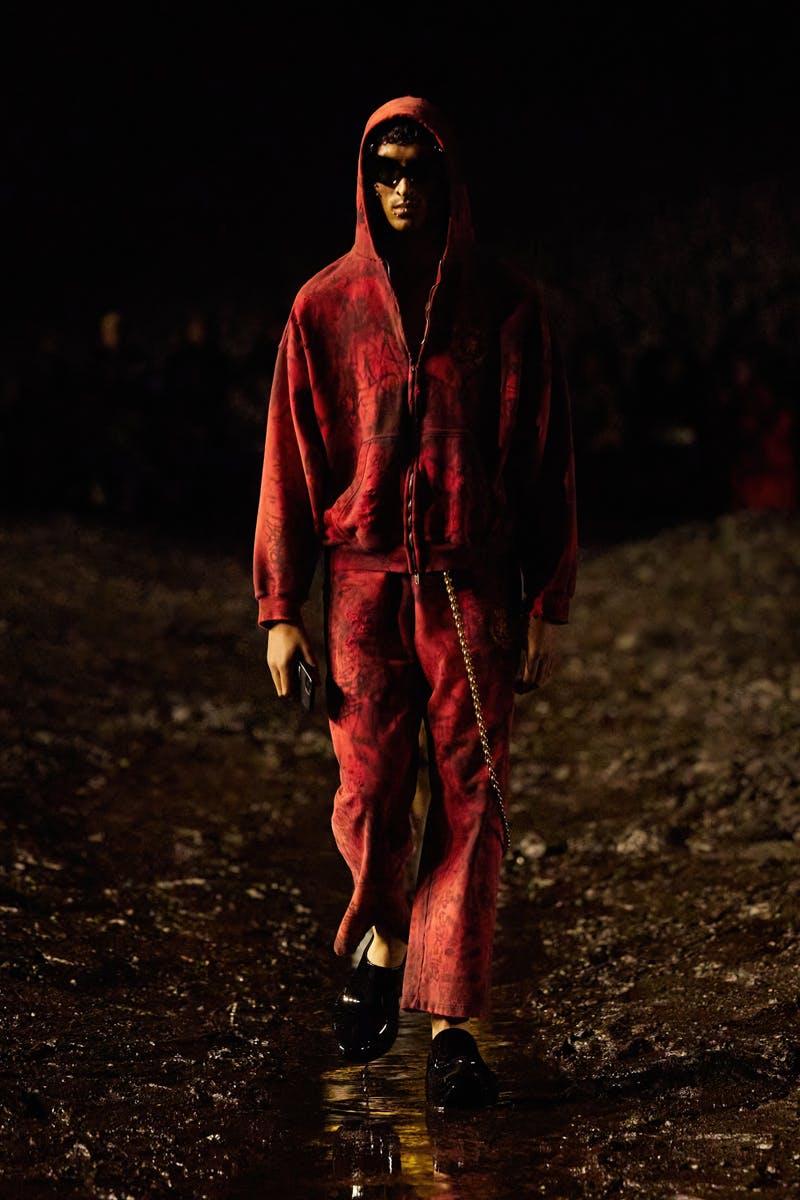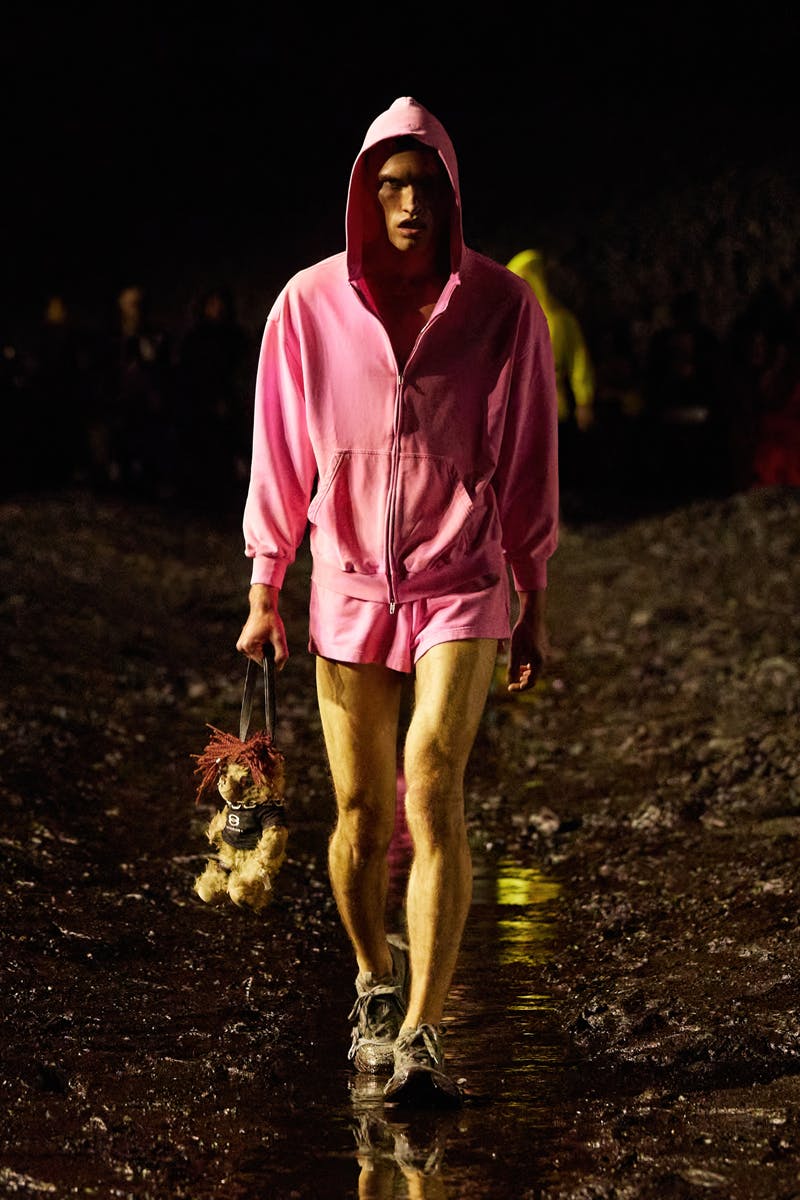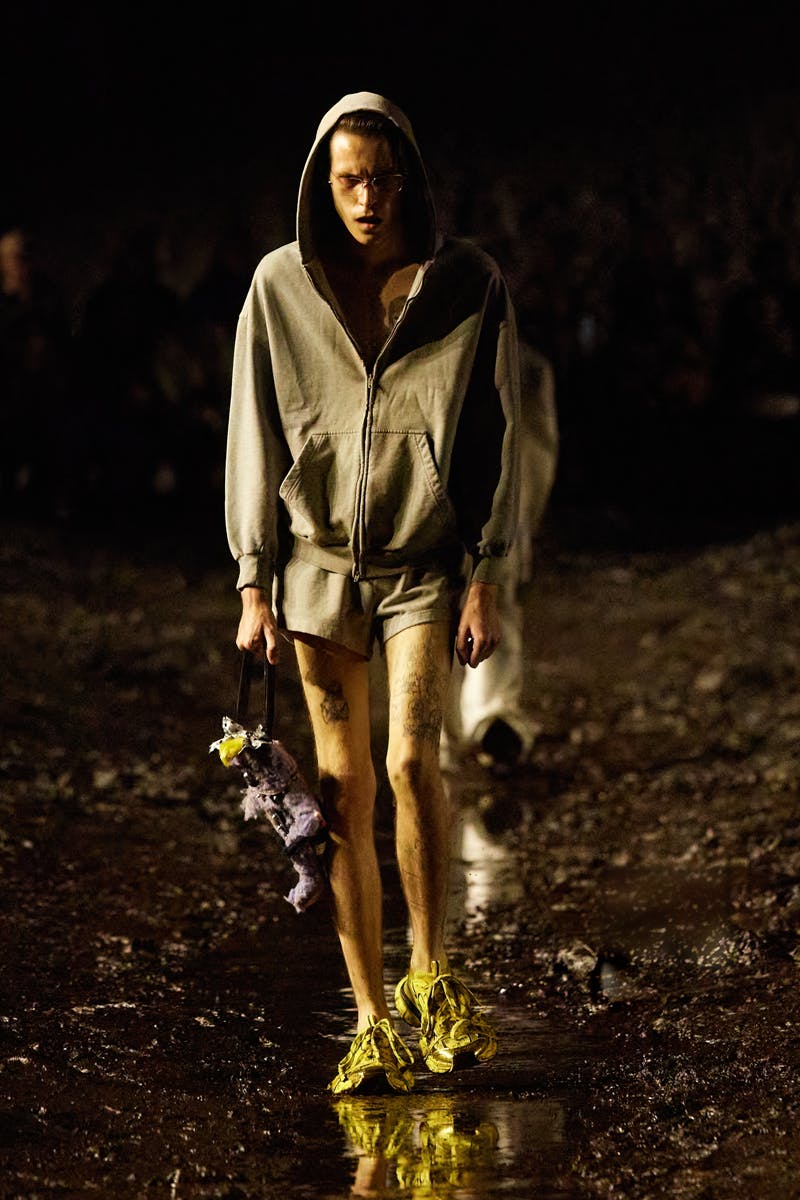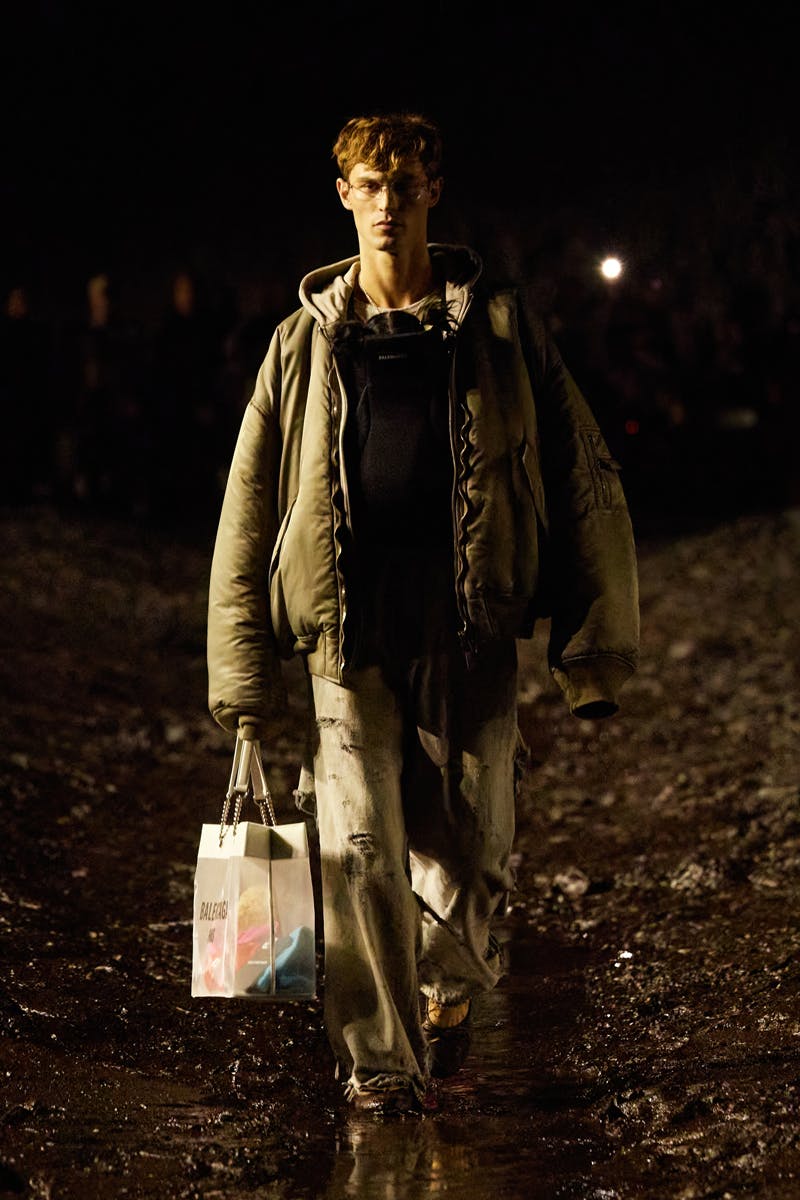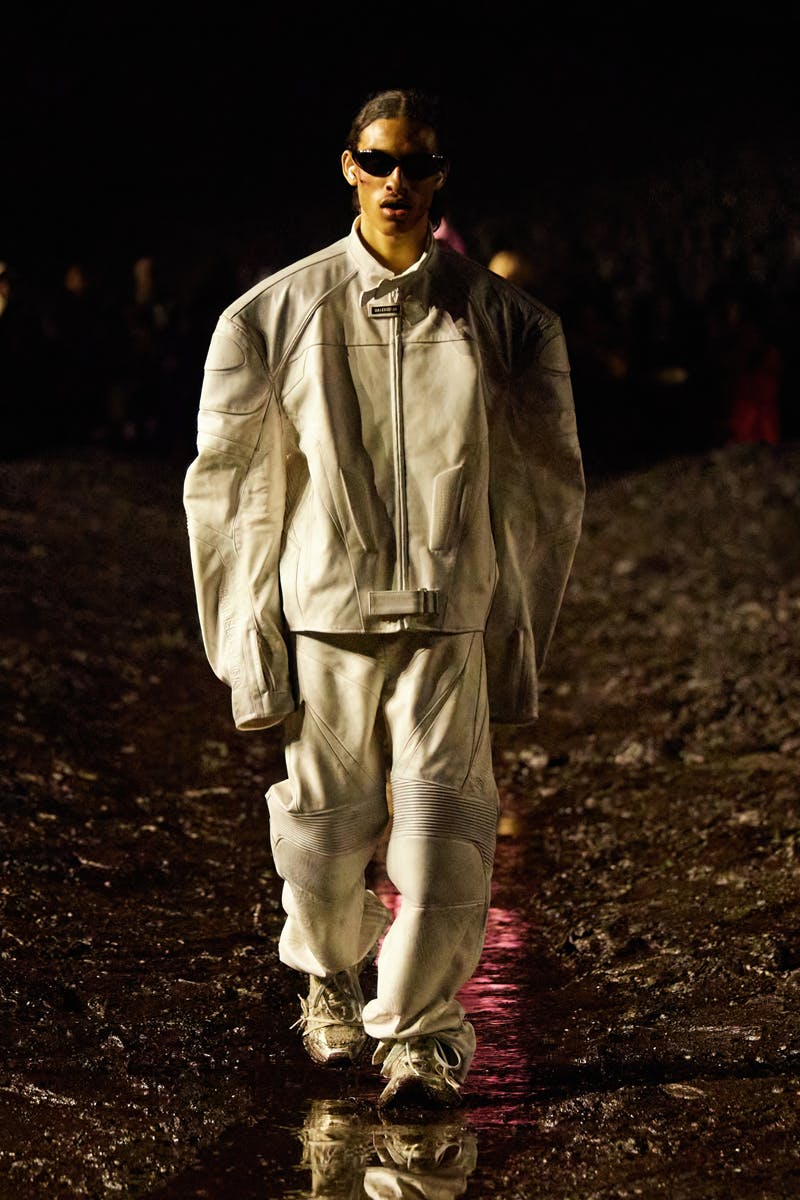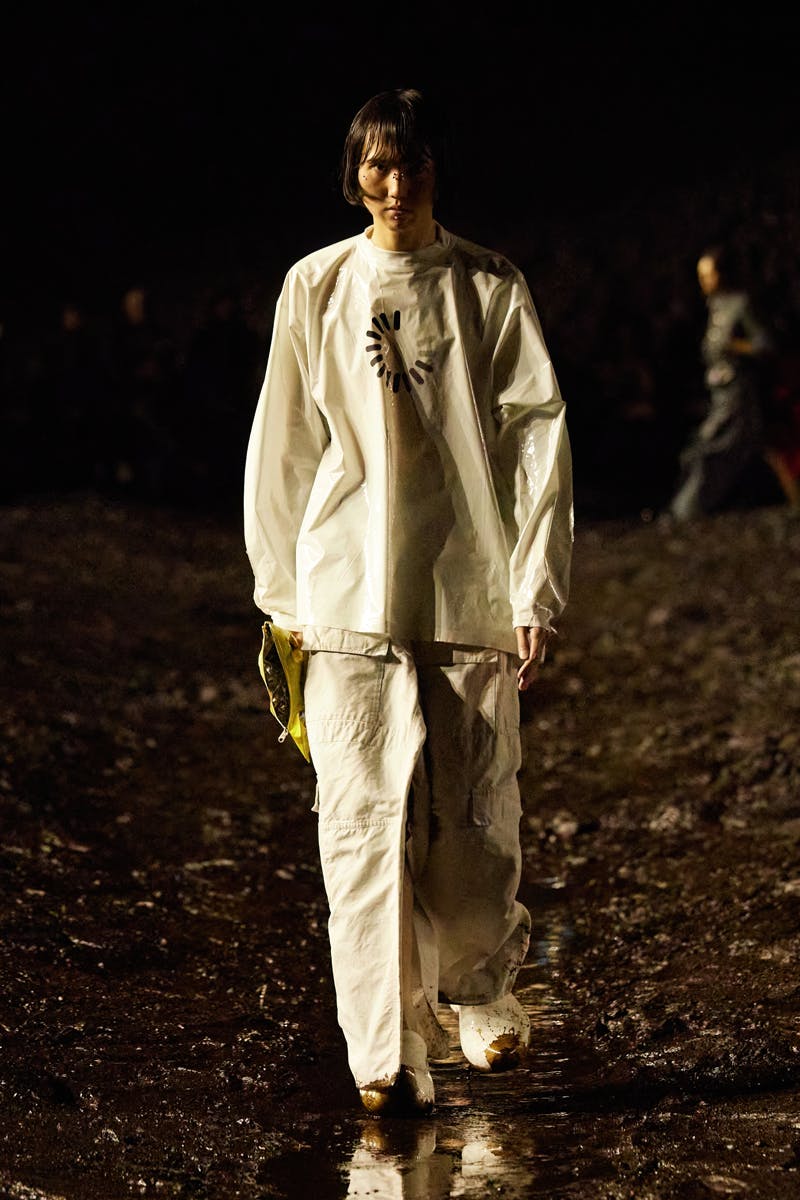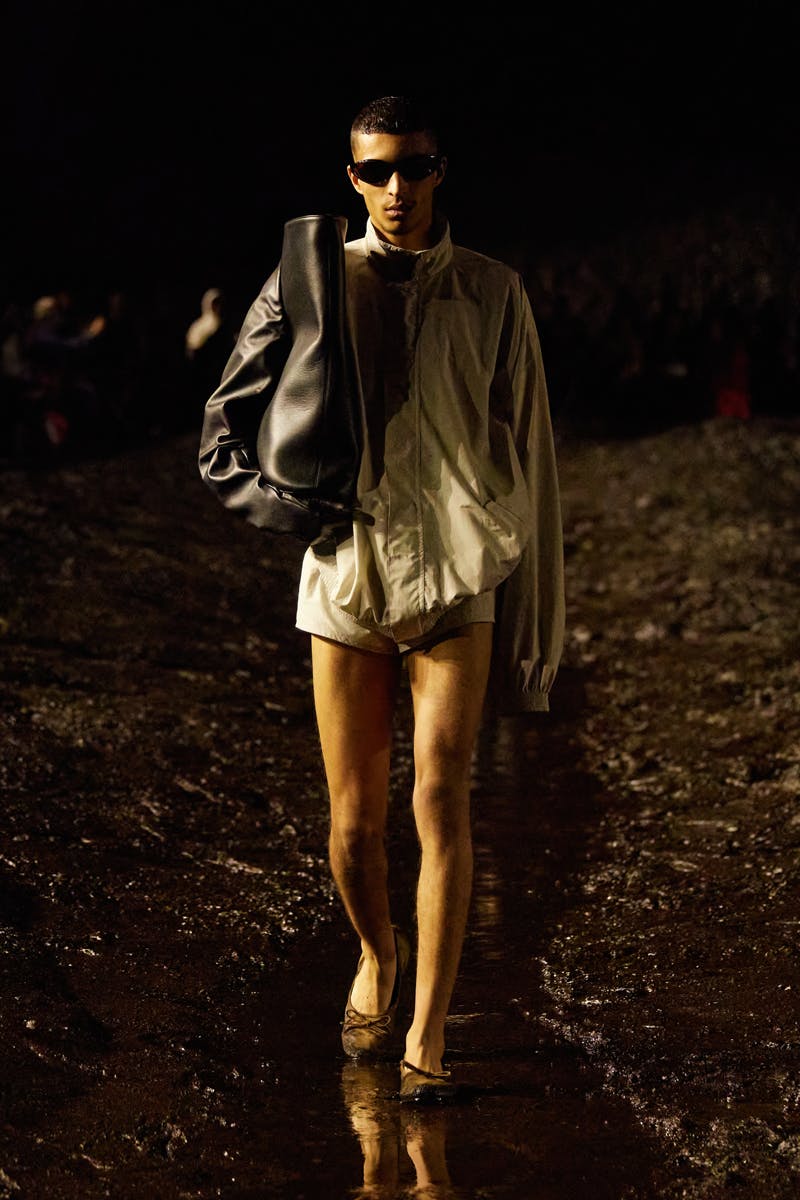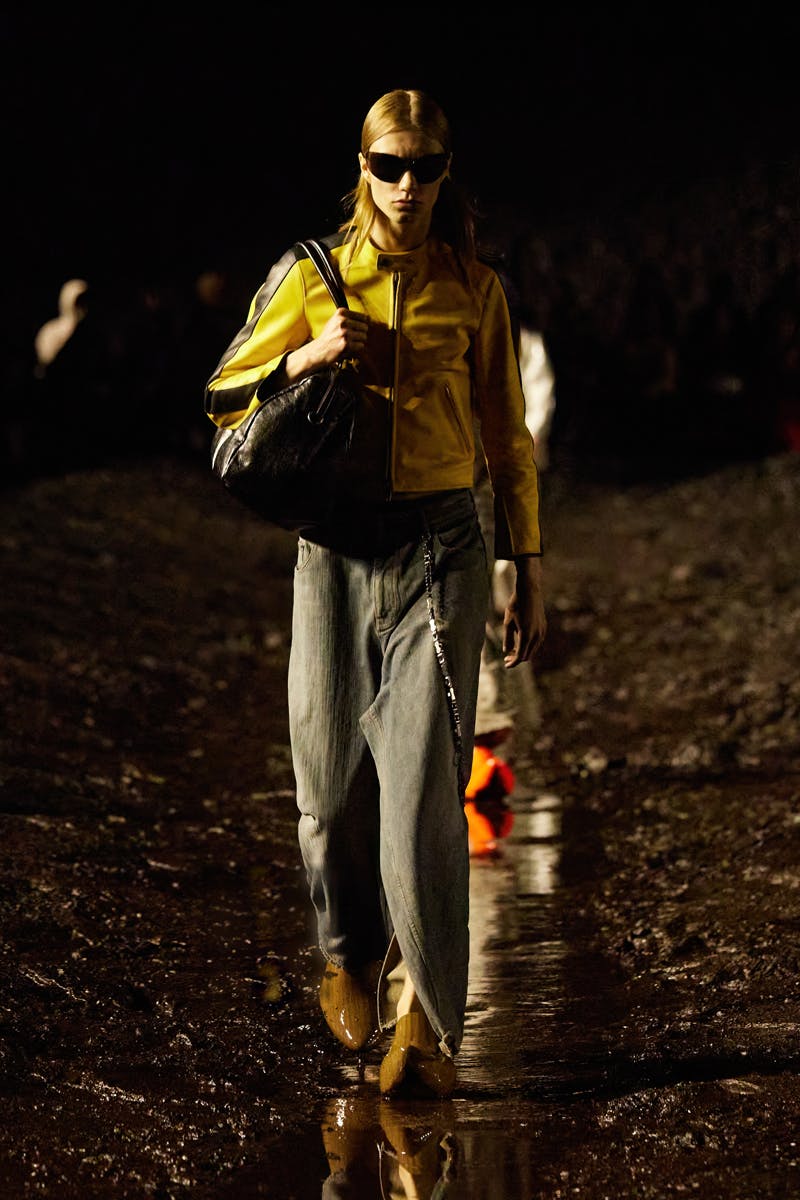 "I hate boxes, I hate labels, and I hate being labeled and placed in a box," Demna stated in Balenciaga's Spring/Summer 2023 show notes.
"One needs to have courage and persistence to truly assume their identity and who they really are." On the subject of identities, did anyone find a lost wallet by chance?
Demna couldn't have picked a better person to epitomize the art of living life by one's own rules, often, to society's disapproval — though the criticism is very much valid in most cases — than his good bro and frequent collaborator Ye.
That's right. Mr. Kanye West opened Balenciaga's show in a post-apocalyptic security uniform, reiterating Demna's remarks with his mere presence and stompy strut.
Ye's heavy walk gets a pass this go-around, considering a heaping pile of wet mud served as Balenciaga's SS23 catwalk. Plus, maybe he had that surprise YEEZY SEASON 9 show on the brain
Some attendees were even lucky (or unlucky) enough to get seated right next to some of Mother Earth's sticky concoction in the venue's designated seating area.
Though the setting was dark and mundane, the stars were undoubtedly out. Kylie Jenner and Khloe Kardashian repped for the celebrity first family while Balenciaga muse Kim Kardashian was surprisingly MIA for the show — probably, because her ex was in the building.
Nonetheless, Kim's kiddos North, Chicago, and Saint West were in attendance and dressed to the nines in their effortless cool Balenciaga looks. Maybe it's a good idea Kim sat this one out, they would've undoubtedly given their mom a run for her money again if she had been there.
Offset channeled Alien energy with *that* Balenciaga face mask, Alexa Demie boasted more big B energy, and Daniel Kaluuya made the brand's hefty Spring 2023 stompers look actually decent.
After storming through NY's stock exchange and trudging through storms, models clumped through Balenciaga's muddy dystopian playground wearing Demna's latest anti-fashion interpretations.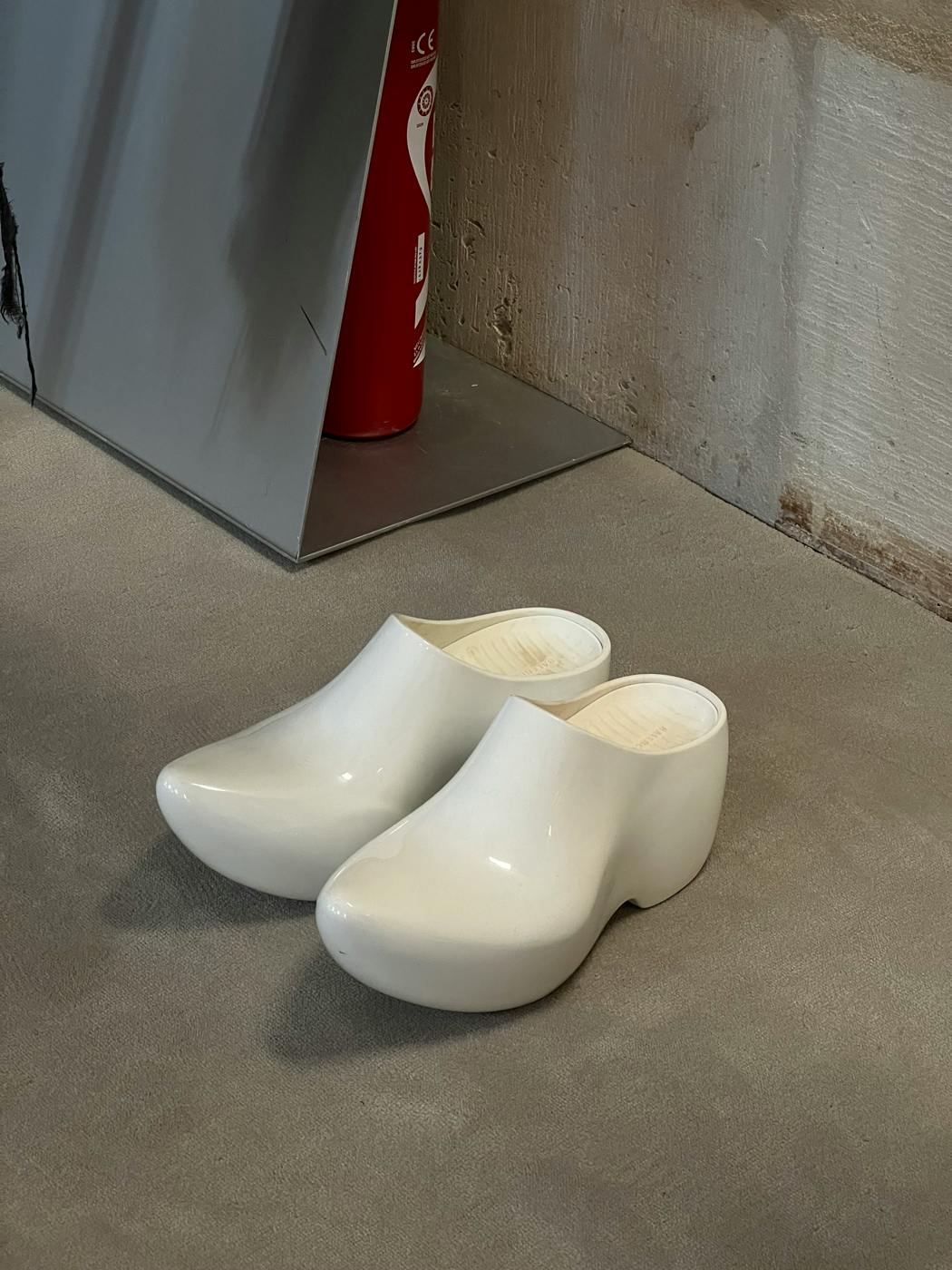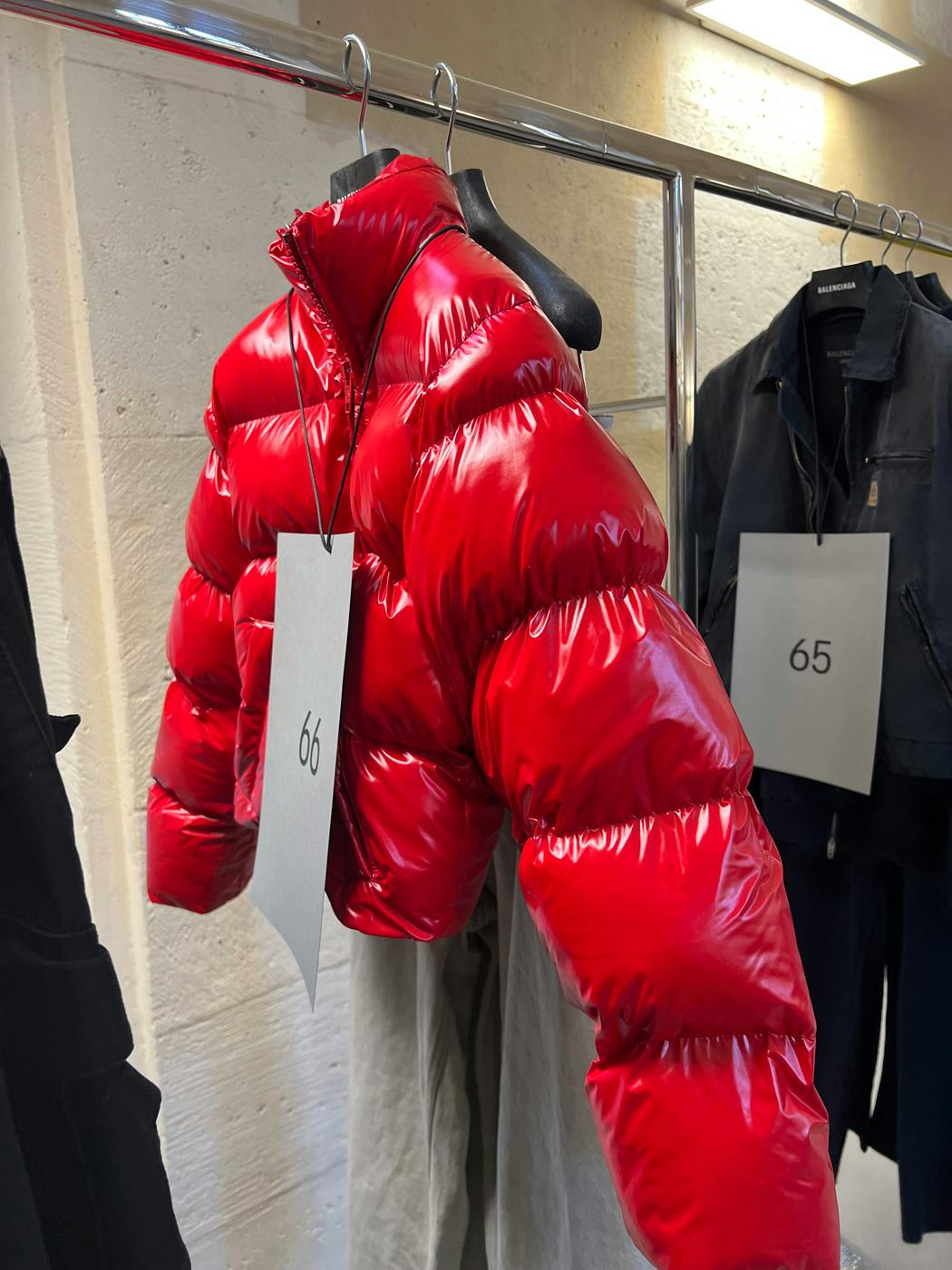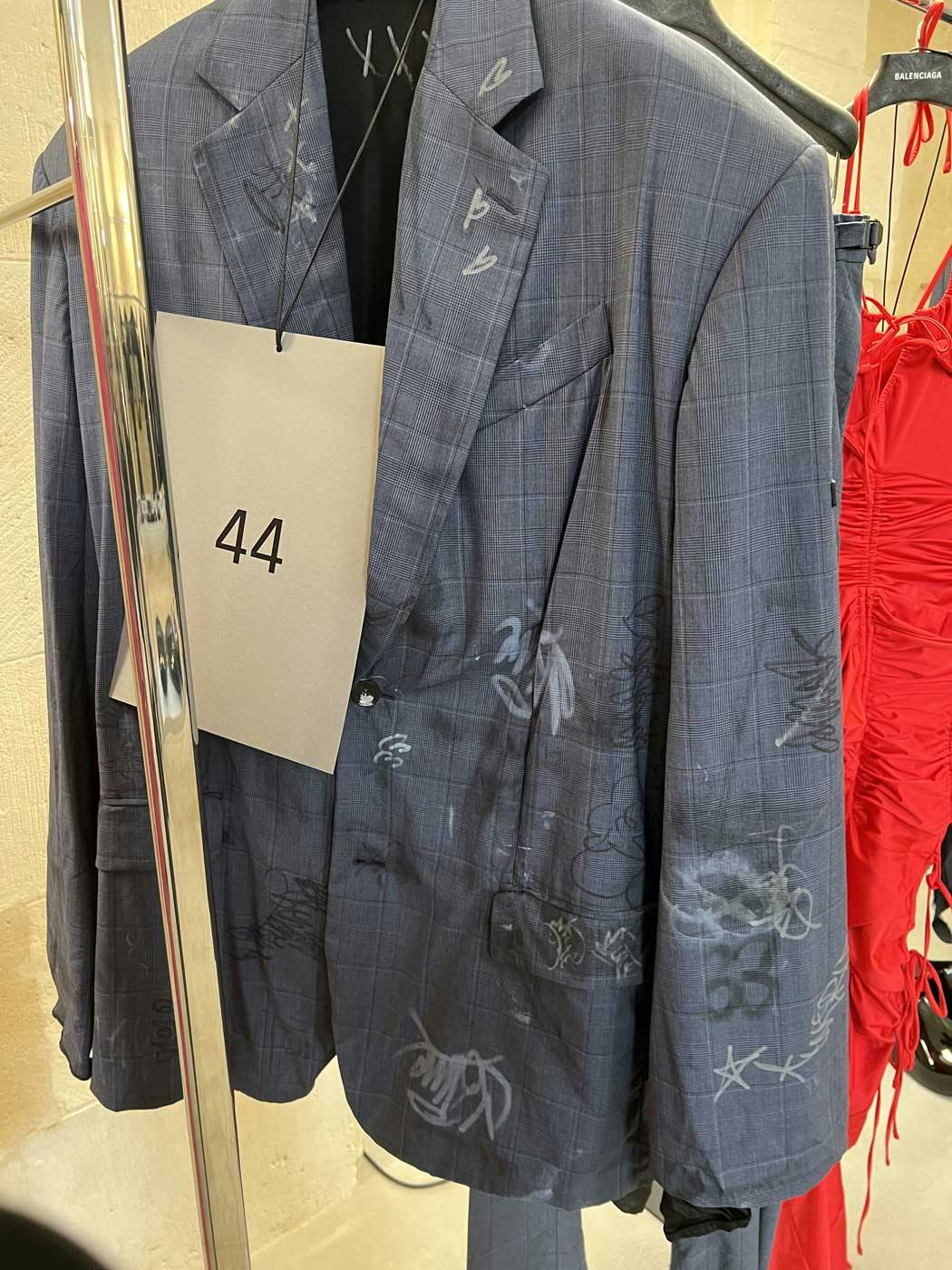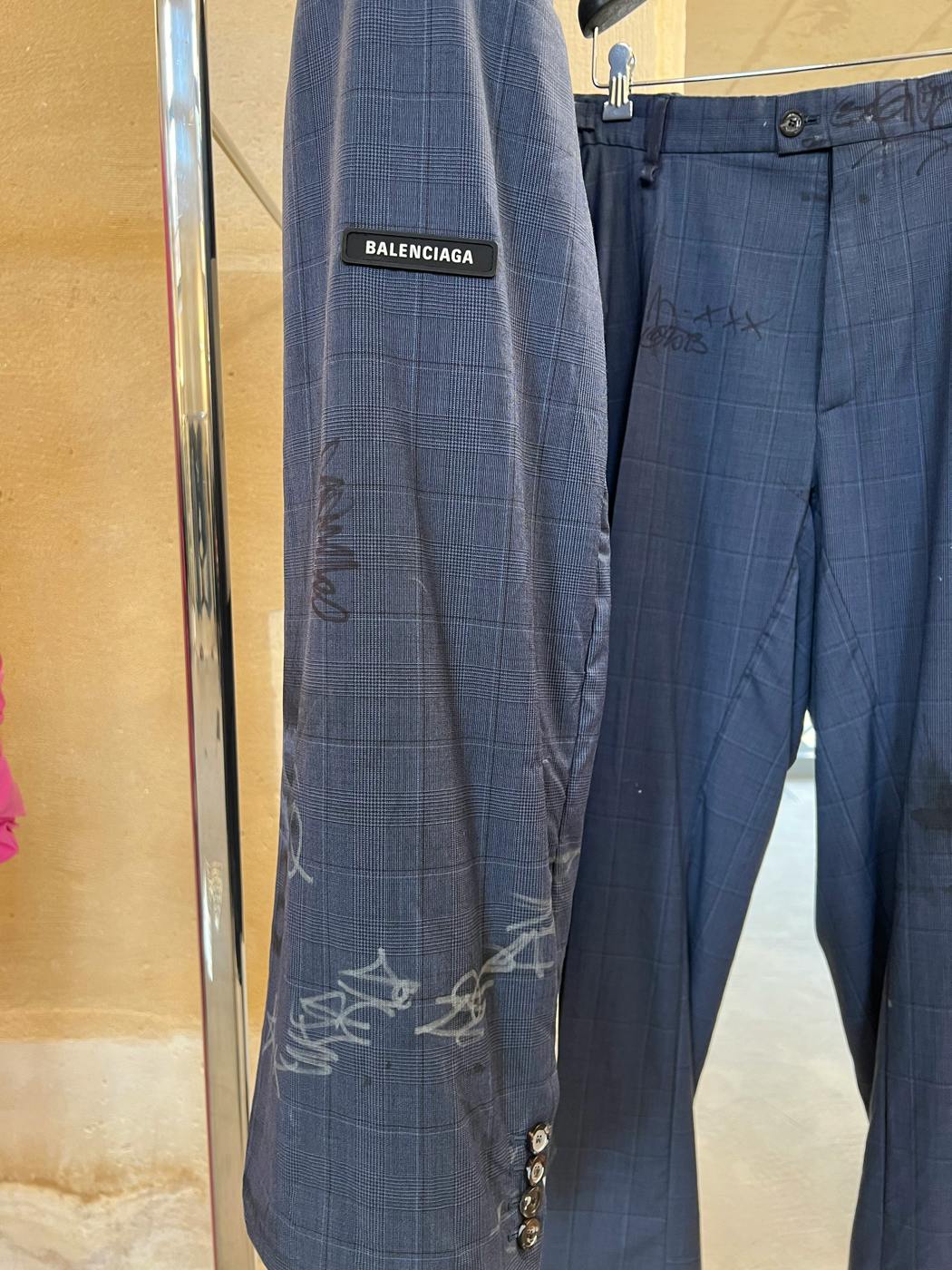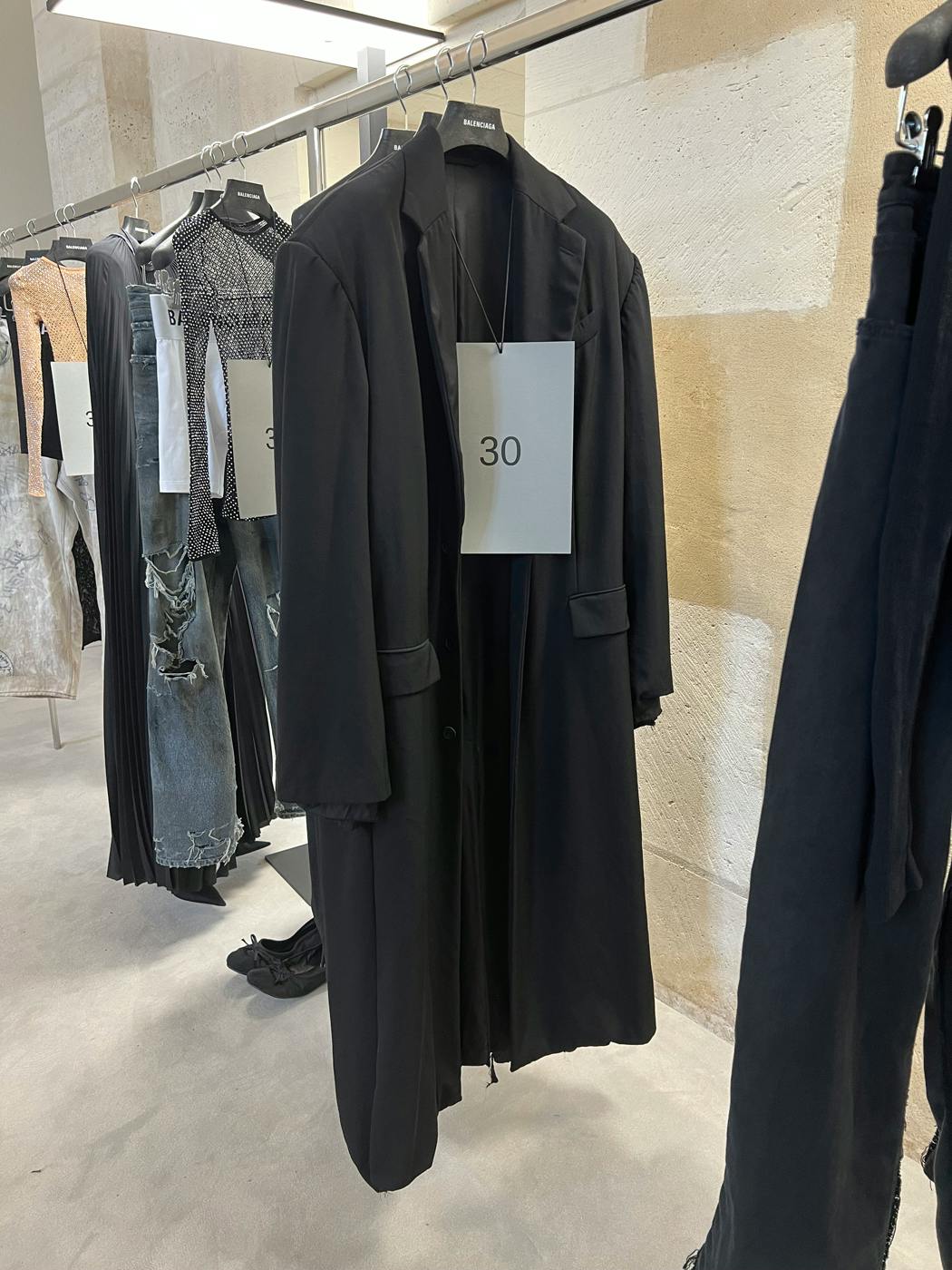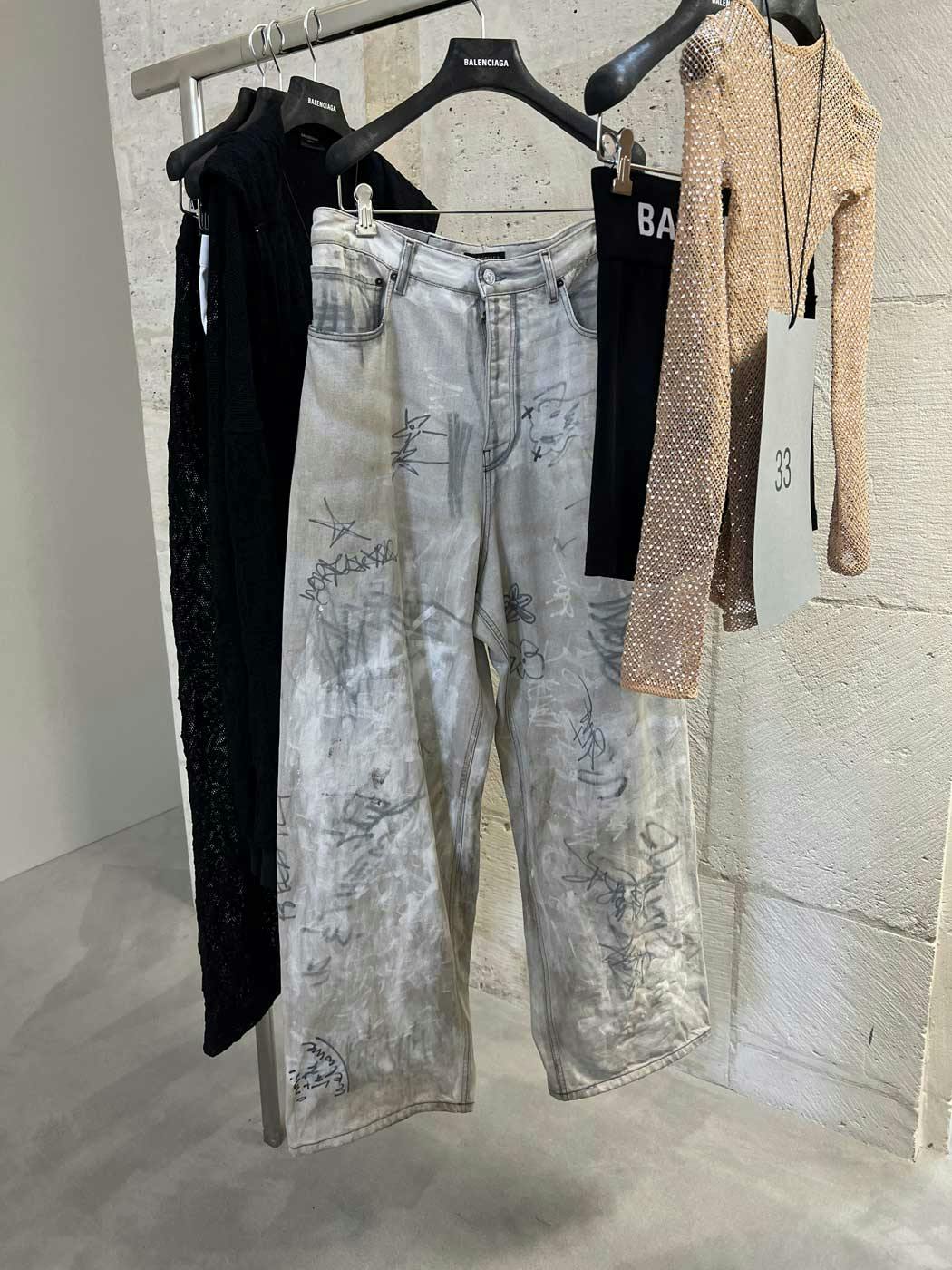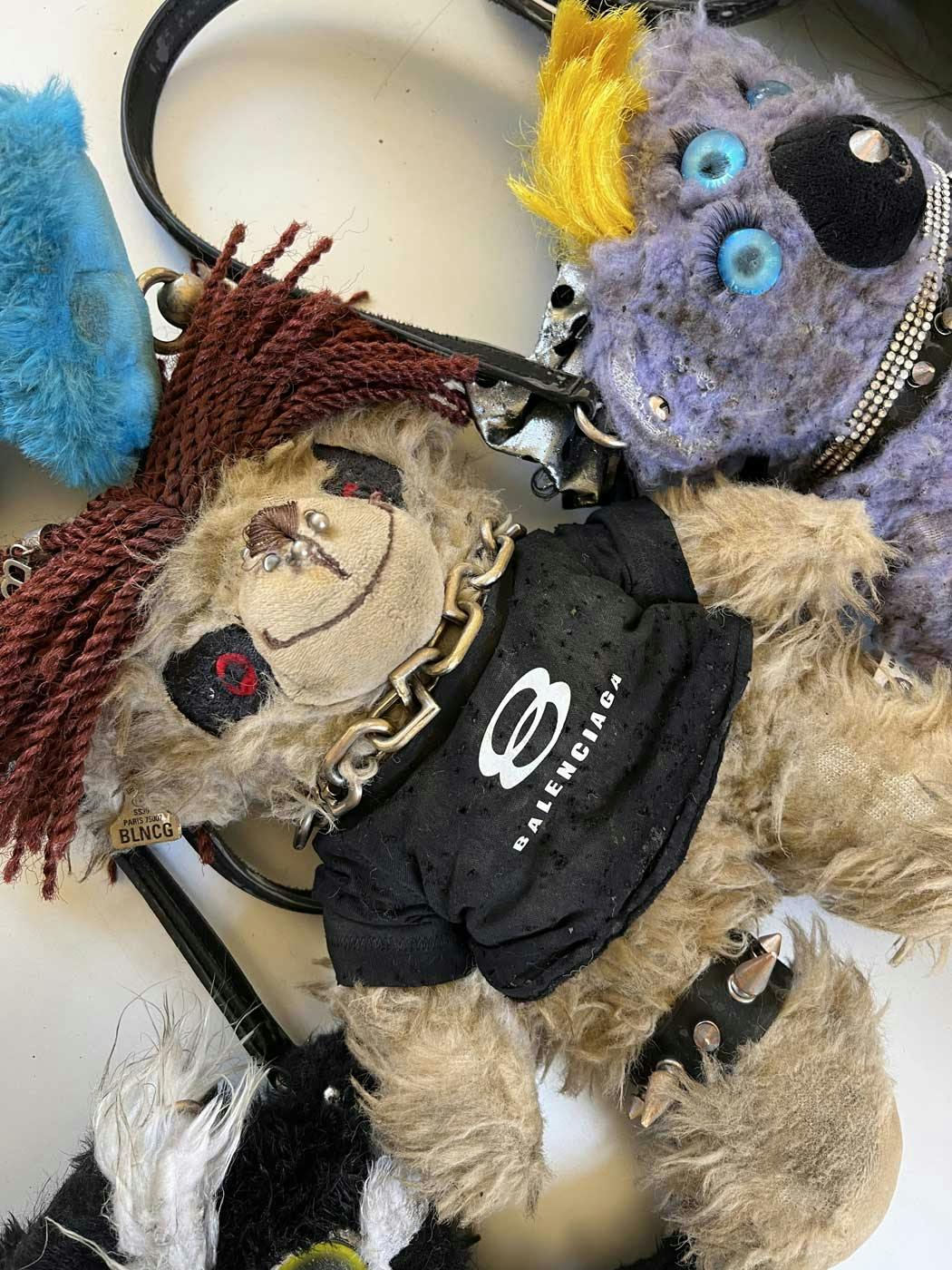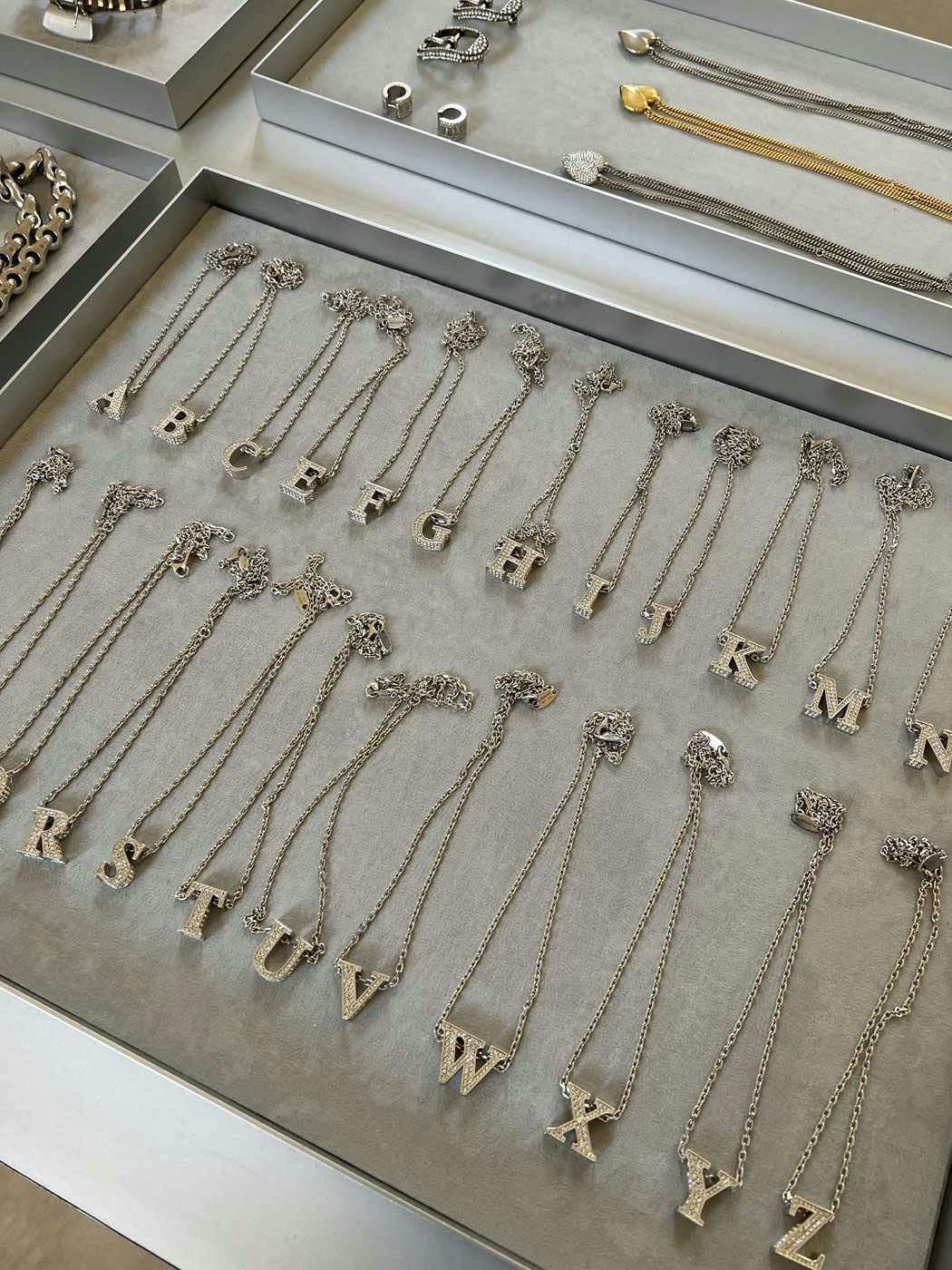 Post-apocalyptic reaper dresses reminiscent of Balenciaga's City bag joined glittery, glamorous gowns on the runway. Statement accessories materialized as shimmering Dutch clogs, Lays chip bags as handbags, and very-much-real-looking baby dolls dripped out in Balenciaga.
No matter how many times you reread the above sentence, you ain't tripping.
Balenciaga offers "Free Styling Tips," per a tee paired with this bouncy spiral scarf. Meanwhile, the house's fans can avoid losing their bags again since Balenciaga's SS23 bags make sure it never leaves their arm (literally).
And, speaking of boxes, there's even a Balenciaga box logo T-shirt, parodying Supreme's famous branding.
After getting spray-painted by Coperni, Bella Hadid went full punk-Goth girl for Balenciaga. Flexing facial piercings, Hadid modeled a faded hoodie look featuring a destroyed teddy bear bag, aka the Balenciaga Armageddon starter pack.
Balenciaga's shows and pieces are often hard to put into words, the SS23 presentation included. So, well, Demna is ditching the small talk altogether and no longer explaining his shows, according to a release.
SS23 reiterates the creative director's PSA, delivering the inexplicable and unexpected with its runway pieces –easily contenders for the label's ever-growing list of wild products (the $1,000 trash bag's got some stiff competition).
In the end, Demna, like his pal Ye, is going to do what he wants at Balenciaga regardless of what we think, stating, "You either like it or not."