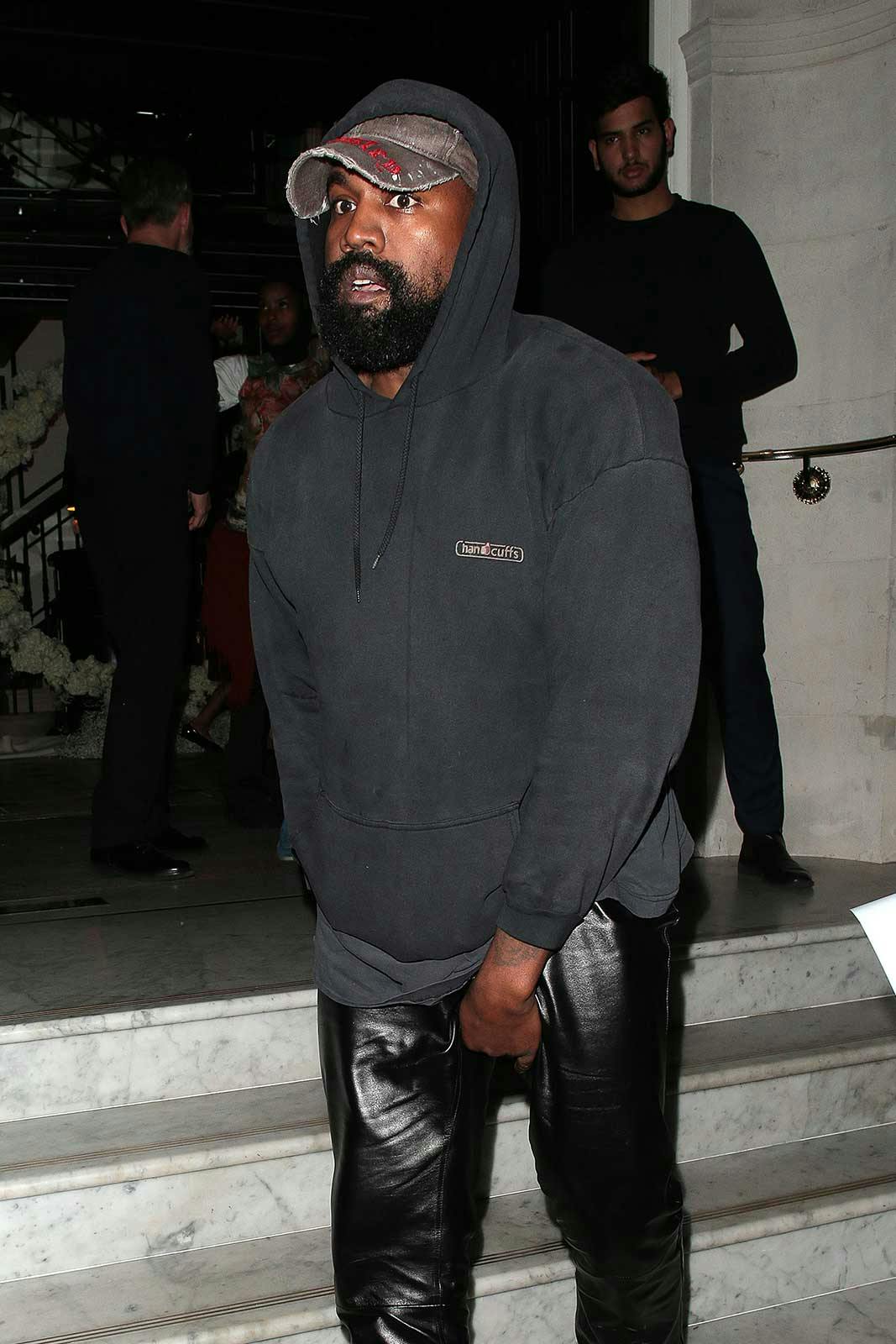 Kanye West has organically worn Balenciaga for so long that it's pretty wild to consider that he's never actually modeled for his pal, creative director Demna. Finally, Balenciaga's Summer 2023 collection changes that by kicking off its runway show with a starring role for Ye.
Held in Paris on October 2, the fashion show immediately called to mind the climate change-minded set from Balenciaga Fall/Winter 2020, with piles of wet mud in place of a conventional catwalk.
In his show notes, Demna didn't directly reference the terrain — besides saying that the show is a metaphor for "being down to earth" which is a pretty good pun — and instead railed against generalizations.
"I've decided to no longer explain my collections and verbalize my designs, but to express a state of mind," he wrote. "I hate boxes and I hate labels... Individualism in fashion is downgraded to pseudotrends dictated by a post in stories of some celebrity of the moment."
Fiery words, and ones that ring true. Or, at least, mostly true considering that one of the biggest celebrities of the moment opened the show.
First look, first model: Kanye West wearing a massive padded jacket laden with cargo pockets and a "security" patch — perhaps an homage to one of Demna's signature Vetements designs — with leather pants and what appears to be a new running sneaker.
The first time that Ye has been a runway model in recent memory, though he's in good company. Despite Demna railing against the surface-level trappings fame, he sure knows how to bring in A-lister models: recent Balenciaga collections and campaigns have starred the likes of Dua Lipa, Alexa Demie and, of course, Ye's ex-wife Kim Kardashian.
Also, technically, Kanye made a cameo appearance in the Balenciaga-themed Simpsons short partnered with Demna's Summer 2022 collection, though he didn't speak (or even have his face revealed).
The rest of the show was quintessential Balenciaga, loaded with statement layering pieces, outerwear, and footwear all but guaranteed to be future classics.
In fact, Demna might've outdone his incendiary $1,800 trash bags with his latest accessory: a crumpled package that's either an actual balled-up bag of Lay's chips or the most canny facsimile you've ever seen.
A worthy follow-up to the crazy show invite that lead up to Balenciaga Summer 2023.
This is all merely the tip of the iceberg, though. On October 3 Kanye hosted a surprise YEEZY show. I wouldn't have been surprised if Demna returned the favor for his pal Ye and modeled some new YZY SZN clothes but, apparently, the cast is nothing but A-listers, from YEEZY muse Candice Swanepool and model Naomi Campbell to, uh, Rihanna and Beyoncé.
The show hasn't been officially confirmed but Ye did stealthily announce that he was planning YEEZY SEASON 9 during an Instagram rant in mid-September 2022 and scuttlebutt points to the rapper developing the last-minute presentation with Hood By Air's Shayne Oliver.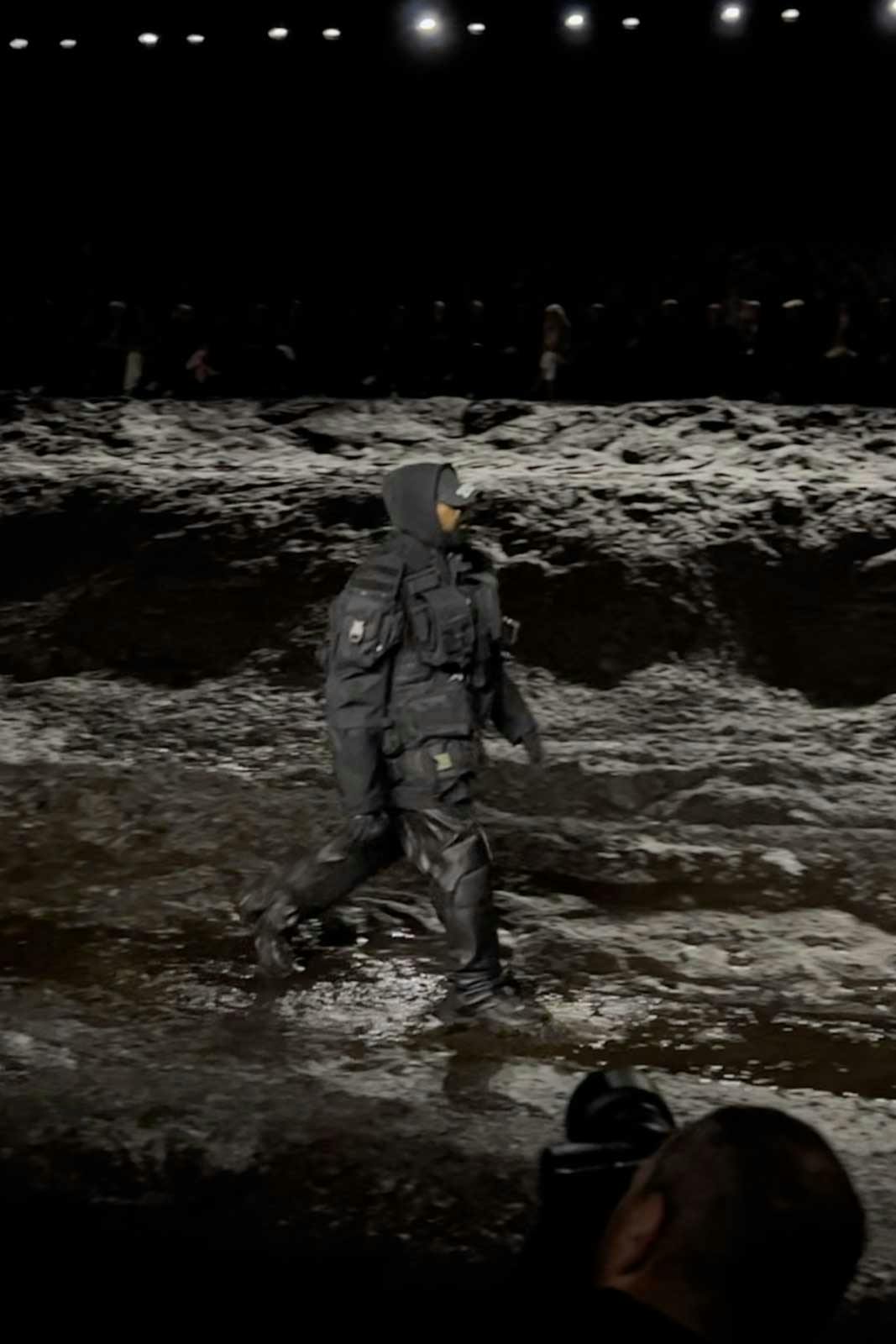 Though he's currently staying in Paris at the Ritz Hotel — no expenses spared here — Kanye just made waves in Asia with Part 2 of his just-ended YEEZY GAP Engineered by Balenciaga collection, which launched for the first time in China and Japan.
Ye was also in London mere days after that, wearing those sparkly flip-flop sandals that seemed tailormade to break the internet.
For now, we must patiently await the return of YEEZY SEASON, which has been kept as closely guarded a secret as the release date for those YZY SHDZ sunglasses that Ye and YEEZY have been teasing on Instagram for the past two months.
At least there's a Balenciaga show to pore over in the meantime.