This article was published on October 3 and updated on October 7
The proud tradition of parody box logos continues thanks to Balenciaga, which introduced a bonafide Supreme bootleg T-shirt as part of its Summer 2023 collection. We got up close with the bogo tee at the luxury label's Summer 2023 re-see and also took a closer look at the heavily padded jacket worn by Kanye West on the runway.
There's a long legacy of Box Logos that goes back to the OG streetwear brands, from FUCT to Stüssy, dropping T-shirts laden with their own geometric branding but none has ever reached the level of power attained by the Supreme Box Logo.
It ought to go without saying, really. The humble red rectangle is so recognizable that Supreme didn't even need to put its stamp on the last one it dropped. Meanwhile, luminaries like Virgil Abloh have been given the rare privilege of redesigning the BoGo themselves, the ultimate streetwear co-sign.
Balenciaga's box logo T-shirt, meanwhile, is not a collaboration with Supreme. Or, at least, it's the least obvious one ever imagined. Even when Louis Vuitton did its own BoGo, for instance, the print still said "Supreme." No one else gets top billing.
Anyways, perhaps this box logo T-shirt is a winky reference to the Balenciaga Summer 2023 show notes where Demna exclaimed, "I hate boxes, I hate labels, and I hate being labeled and placed in a box." Its distressed appearance would certainly underline his intent.
Given Balenciaga's predilection of pot-stirring shenanigans — trash bag, anyone? — it's safe to say that this design is not approved by Supreme.
And, considering how litigious Sup has been in the past over its famous imagery, Balenciaga may think twice about actually dropping this tee.
Still, Supreme's ownership of that Futura script logo isn't exactly sacrosanct, so who knows.
It wasn't like Balenciaga had any trouble dropping that parodic Apple hoodie.
It seems like the Balenciaga BoGos are all uniquely distressed and perhaps even splashed with mud, according to leaked product shots.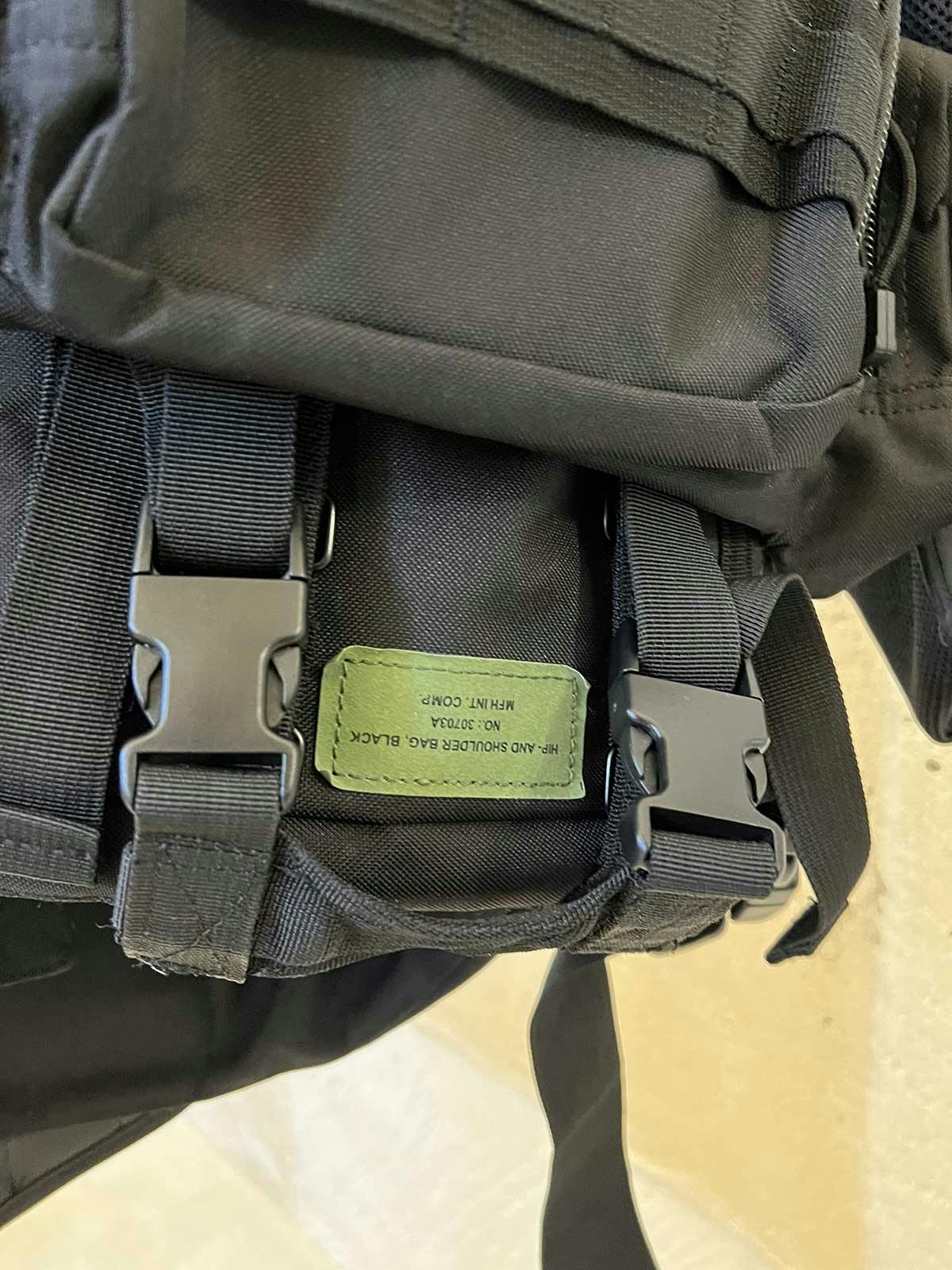 Meanwhile, we also got up close with the Security-branded outfit that Kanye himself wore to kick off Balenciaga's Summer 2023 presentation.
Laden with pockets, this thing may actually be nearly as dense as Balenciaga's inimitable seven-layer parka.
It's branded with a leather tag that credits MFH Int., a legitimate manufacturer of military supplies, so this one may actually be a collaboration with Balenciaga.
However, that patch references a specific hip and shoulder bag already manufactured by MFH so perhaps this thing is more of a conglomeration of existing tactical gear stitched together into a new jacket of Balenciaga's design.
This may be a case like Balenciaga bear jacket that Kanye wore during the DONDA listening parties, where it's not a ready-to-wear piece but just a fun bit of design.
Either way, it's very Kanye, down to the "2023" cap.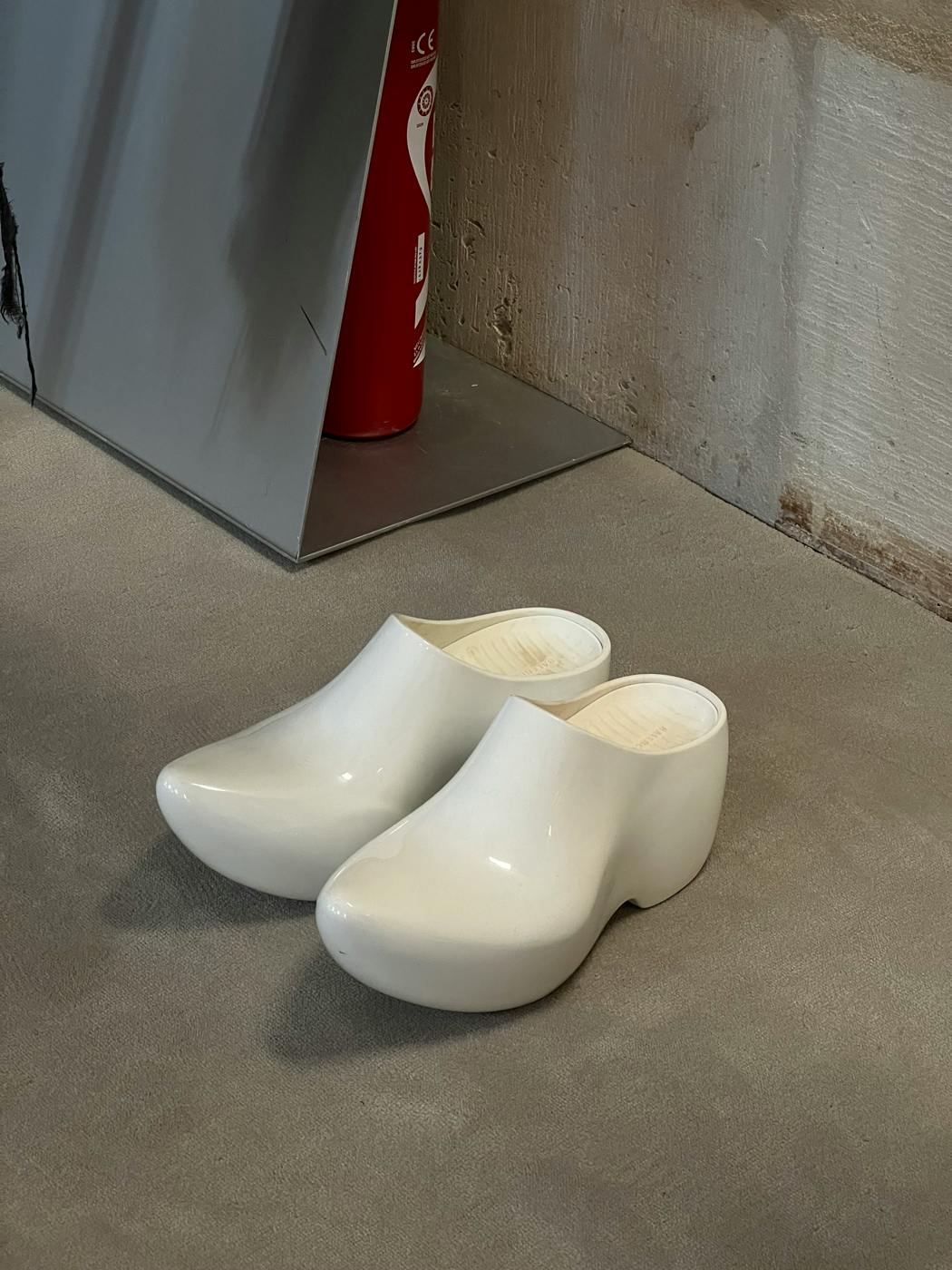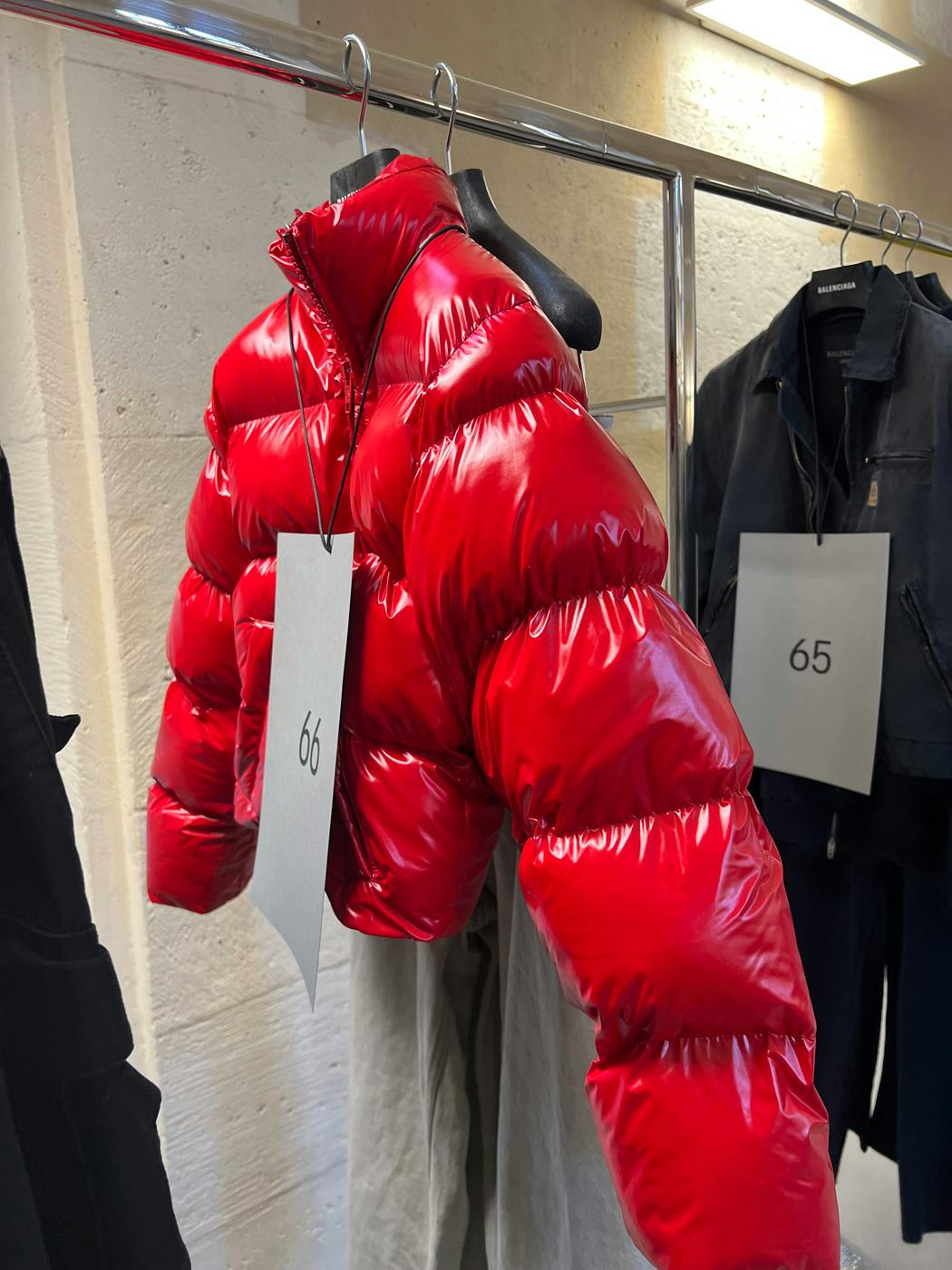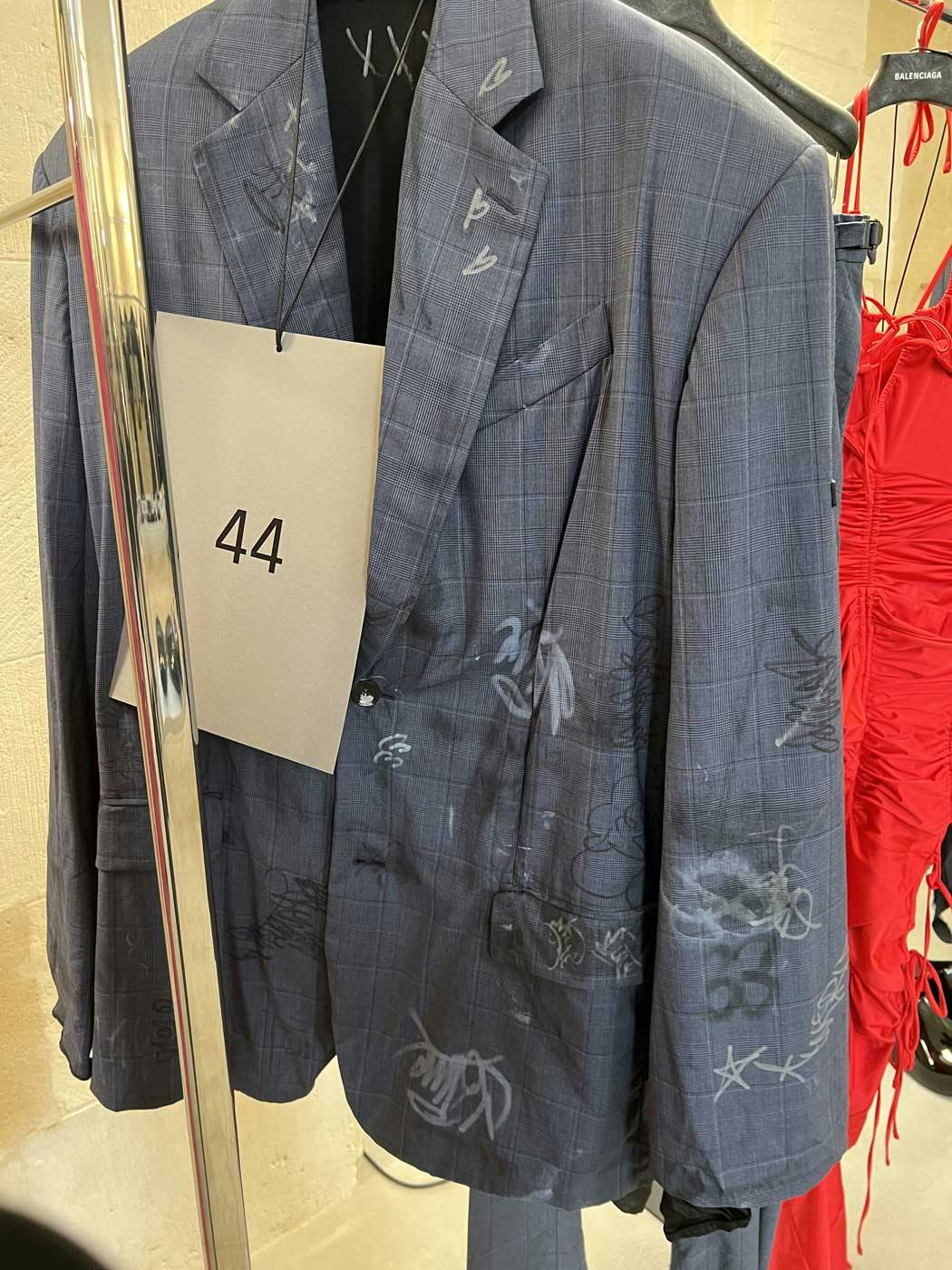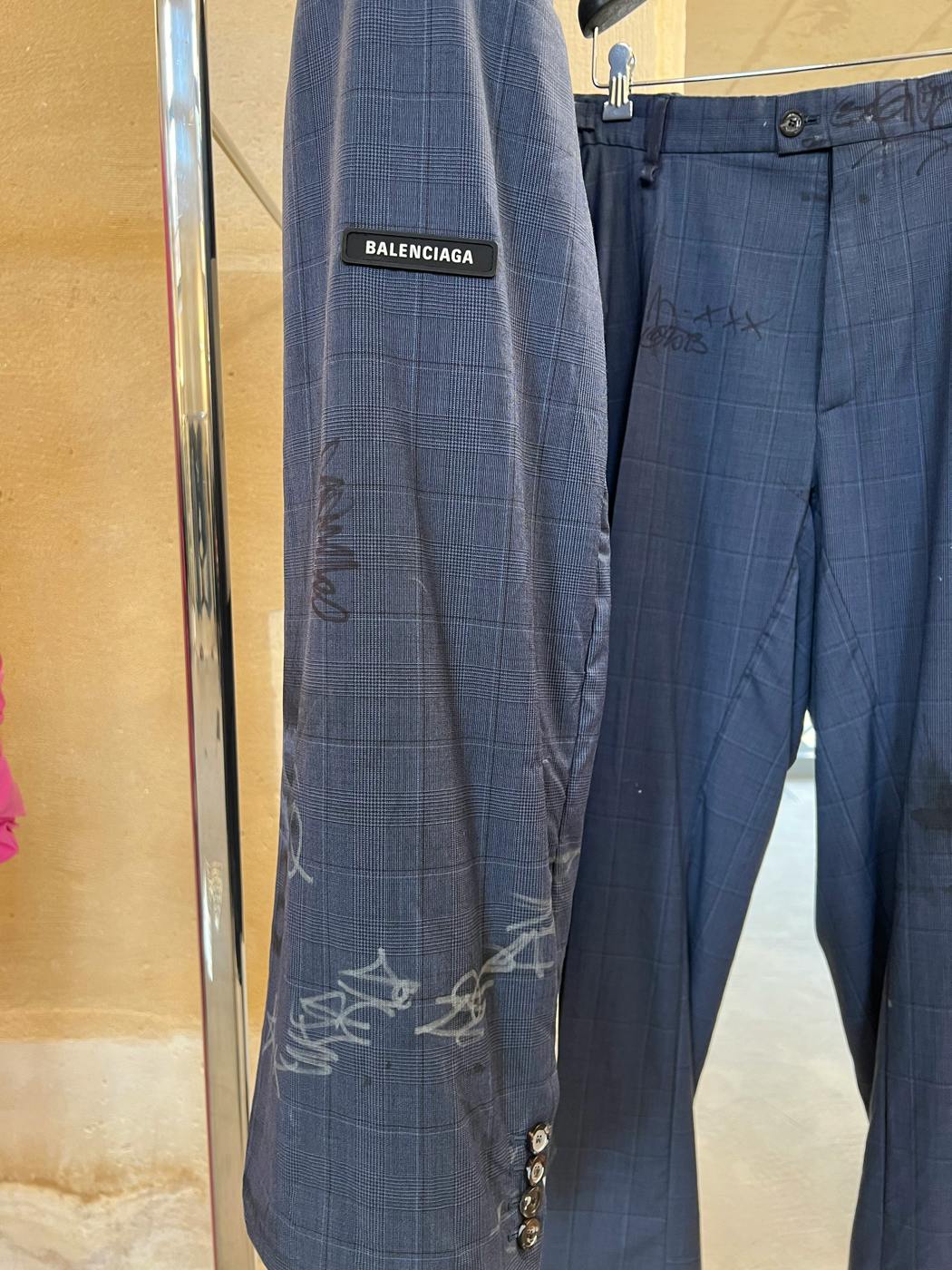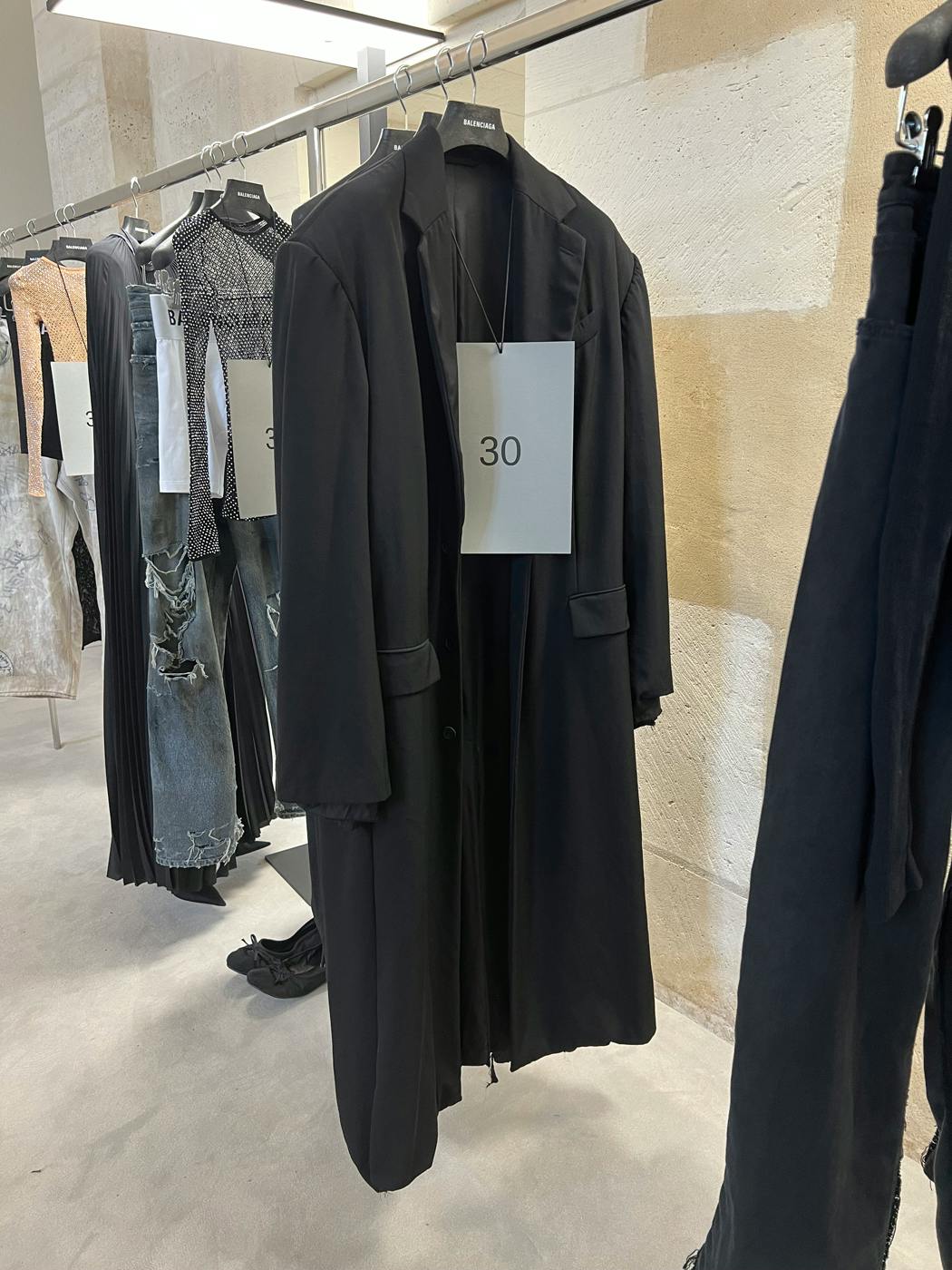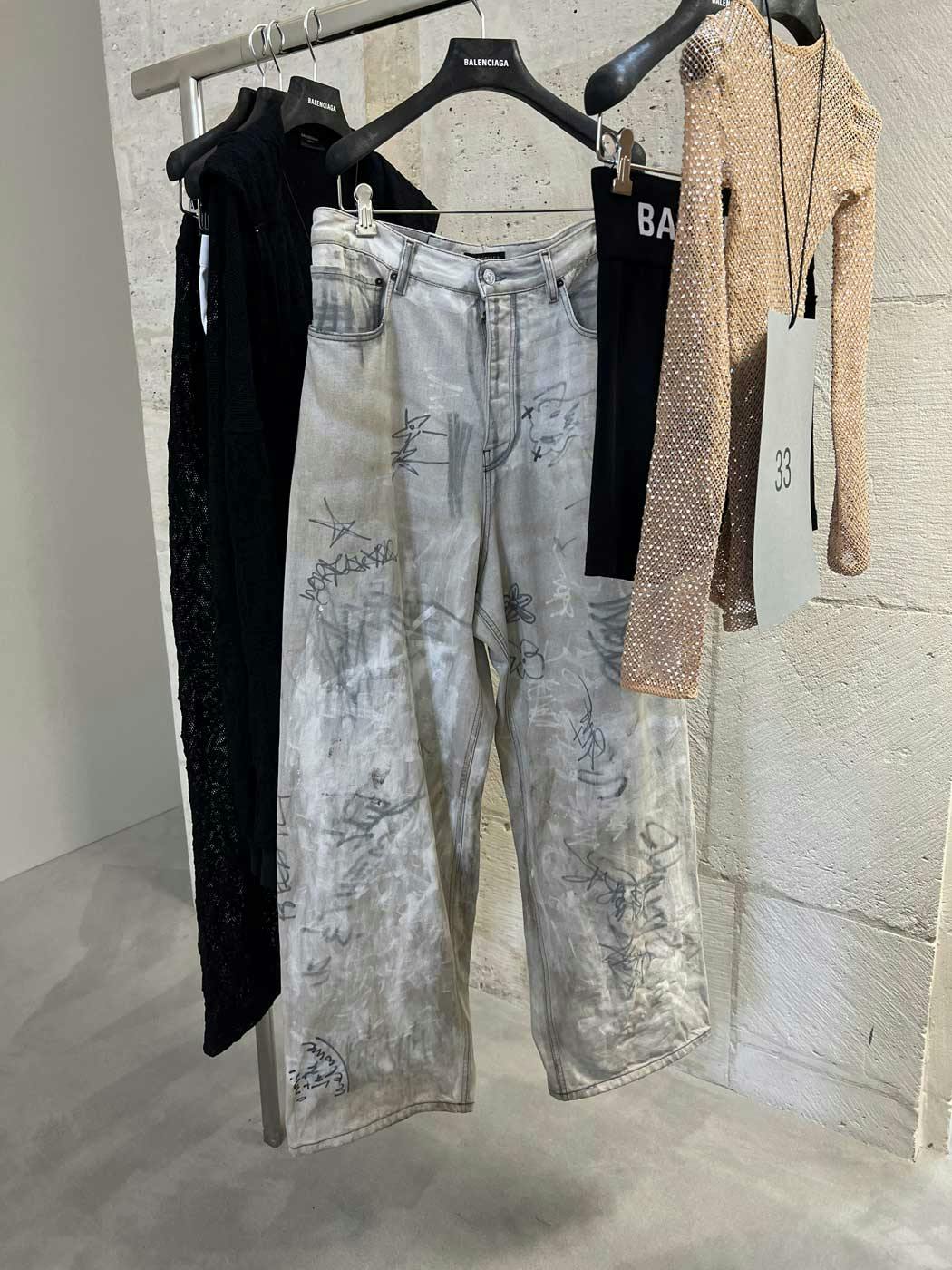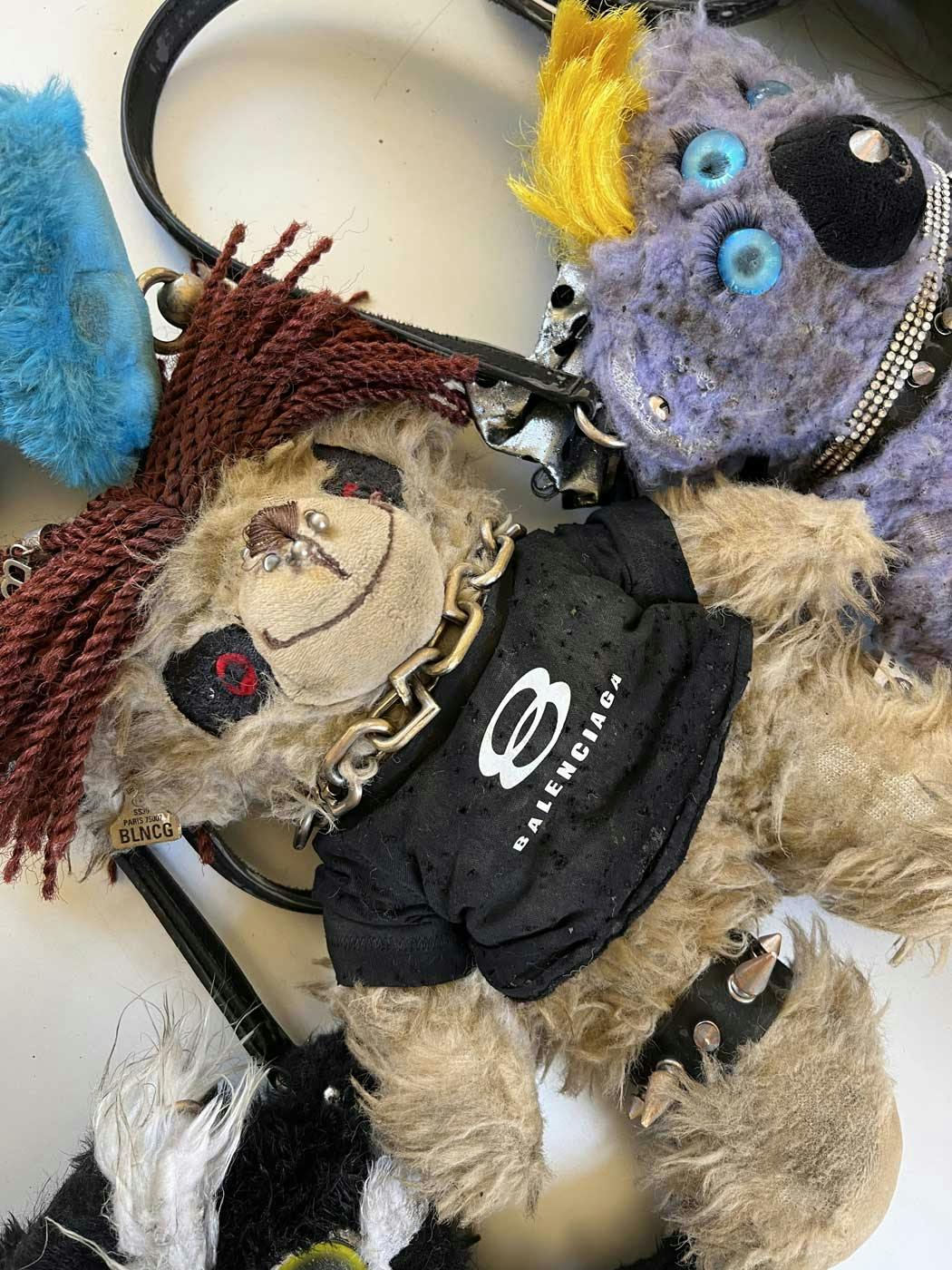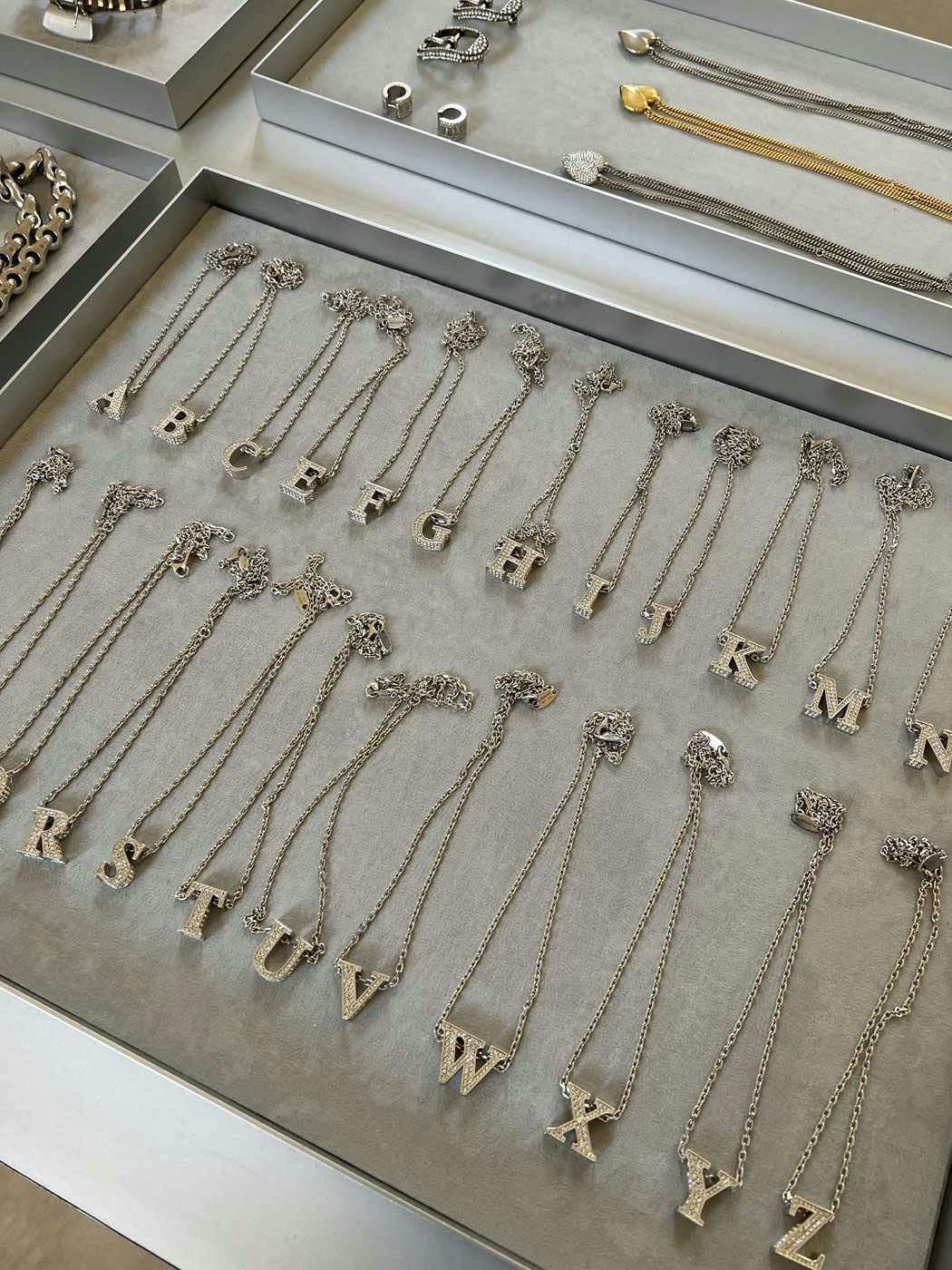 Elsewhere at the showroom, we peeped those insane Balenciaga x Lay's chip bags — they're real!! — stuffed teddy bears, sparkly clogs, shiny puffer jackets, and some alphabet jewelry that seems intended to be mixed and matched by the wearer to spell out a desired phrase.
Suitably nutty stuff from Balenciaga, which teased its Summer 2023 show with a missing wallet in place of a conventional invite.