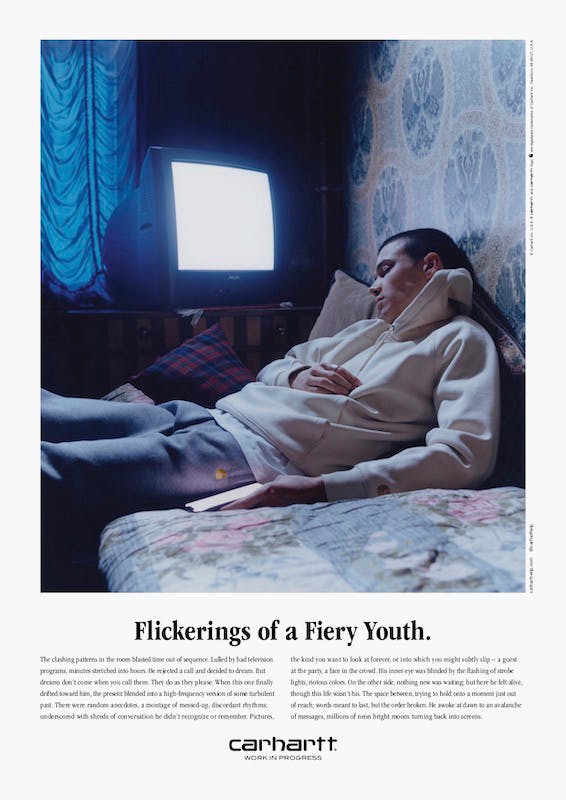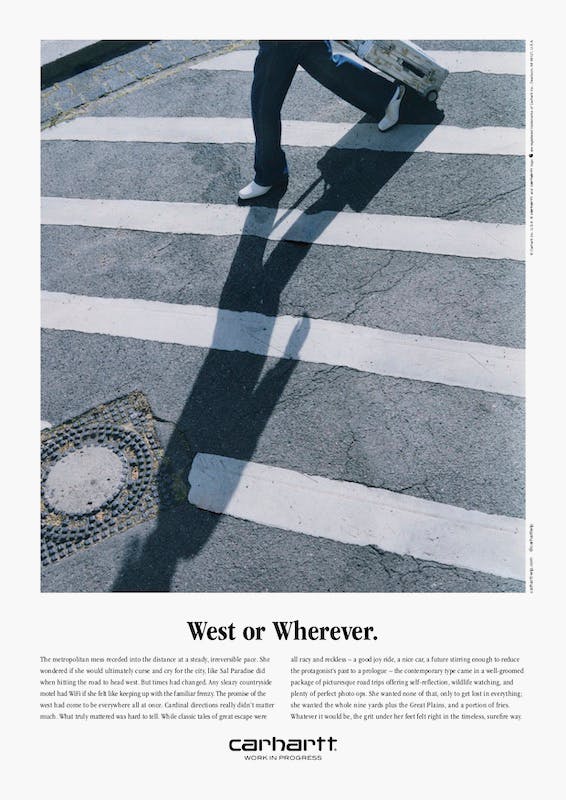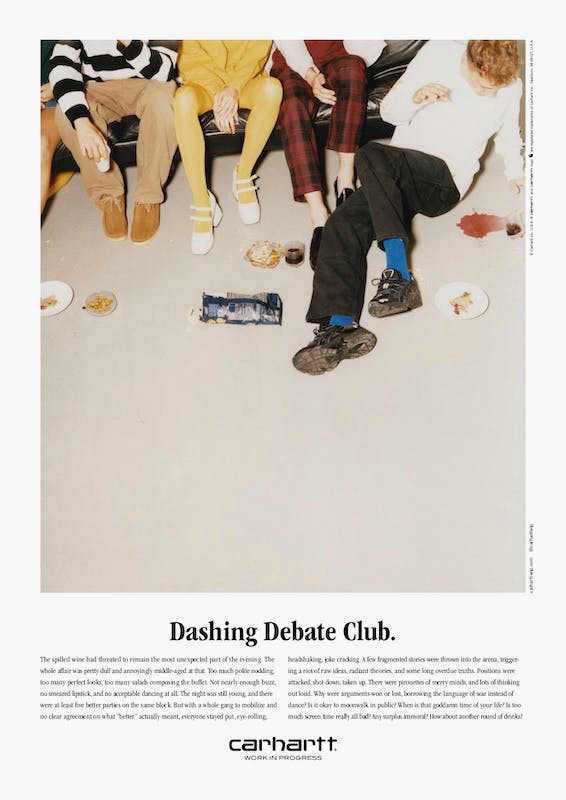 Carhartt WIP is throwing it back to vintage magazine adds with its FW19 campaign. Each image is its own advert, a self-contained narrative to accompany each photo that's staged and lit like a classic movie still. The text replaces more blatant advertising copy that was pervasive in the '60s and '70s.
Maciek Pozoga, a frequent Carhartt WIP collaborator, added his signature analog style while taking the images. Each has a dreamlike quality that helps suck you into the stories of departures, strange dreams, and potential asteroid impacts.
Those familiar with Sarah Bahbah may notice the campaign concept bears a striking resemblance to her work.