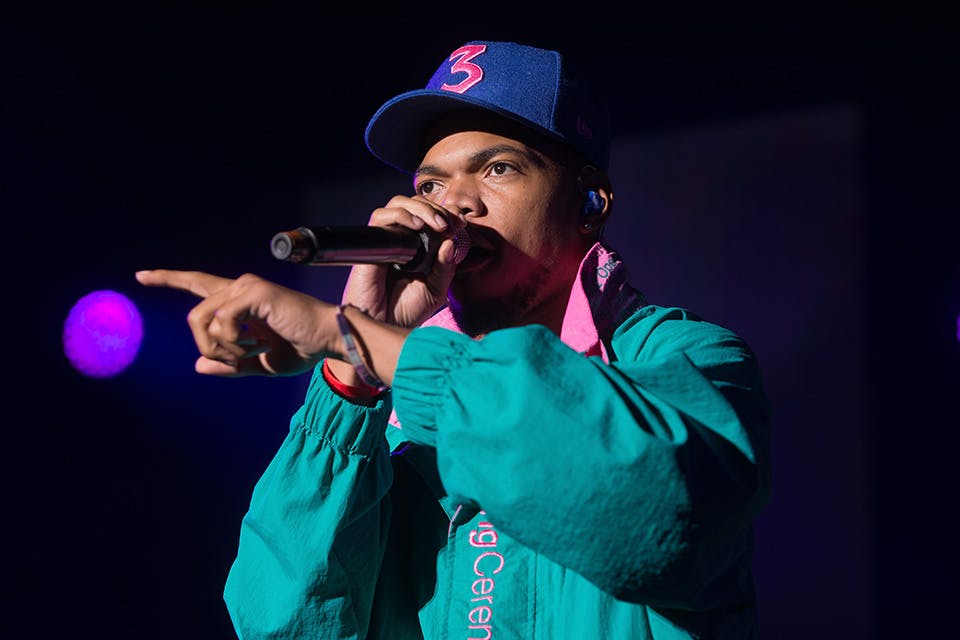 In the final episode of Surviving R. Kelly, Lifetime's docu-series about the multiple accusations of sexual assault made against R. Kelly, Chance the Rapper said he made a "mistake" collaborating on a song with him. TMZ reports that "Somewhere in Paradise" has officially been removed from streaming services with the exception of SoundCloud and Apple Music's Connect. This action follows Lady Gaga who recently pulled the R. Kelly-assisted single "Do What U Want" from DSPs after issuing a statement to the public. CBC News reports that Celine Dion has also taken down her duet with him from 1998.
"Making a song with R. Kelly was a mistake," Chance previously told Cassius' Jamilah Lemieux. "At the time, it wasn't even present in my mind that people could feel any type of way about his presence on a track of mine."
According to Rolling Stone, Chance reportedly said that he "didn't value the accusers' stories because they were black women." Later on, he took to social media to explain how the quote was taken out of context.
Chance also shared a clip of the interview which gives context to the original quote. In the longer clip, he discusses the oppression of black men and his awareness that black women are a more "oppressed and violated" group of people "in comparison with the whole world." Watch below.
Have you watched Surviving R. Kelly? Let us know how you felt about the show in the comments below.
Now, watch a gospel choir rework iconic Kanye West tracks in new "Sunday Service."