When the Black Lives Matter movement responded to the murder of George Floyd, 28-year-old Brooklyn-based photographer Chris Cook was there to document the protests – in New York and Washington, D.C.  "I felt it was my duty to document the BLM movement" he explains, "it represents the Black historic moment within my timeline, which connects me to my ancestors."
Cook produced 180 photographs from the protests, his attempt to create an archive of the world around him by connecting the past and the present. 15 of those images are on view at Welancora Gallery in Brooklyn as part of his solo photographic exhibition; "AM I NEXT?" Though one-tenth of the enormous series, "AM I NEXT?" encompasses the complexity of political and emotional energies that animated the protest movement. From rage to hope and fellowship, Cook describes his project as "a patchwork representation of my generation and the Black experience living in the United States."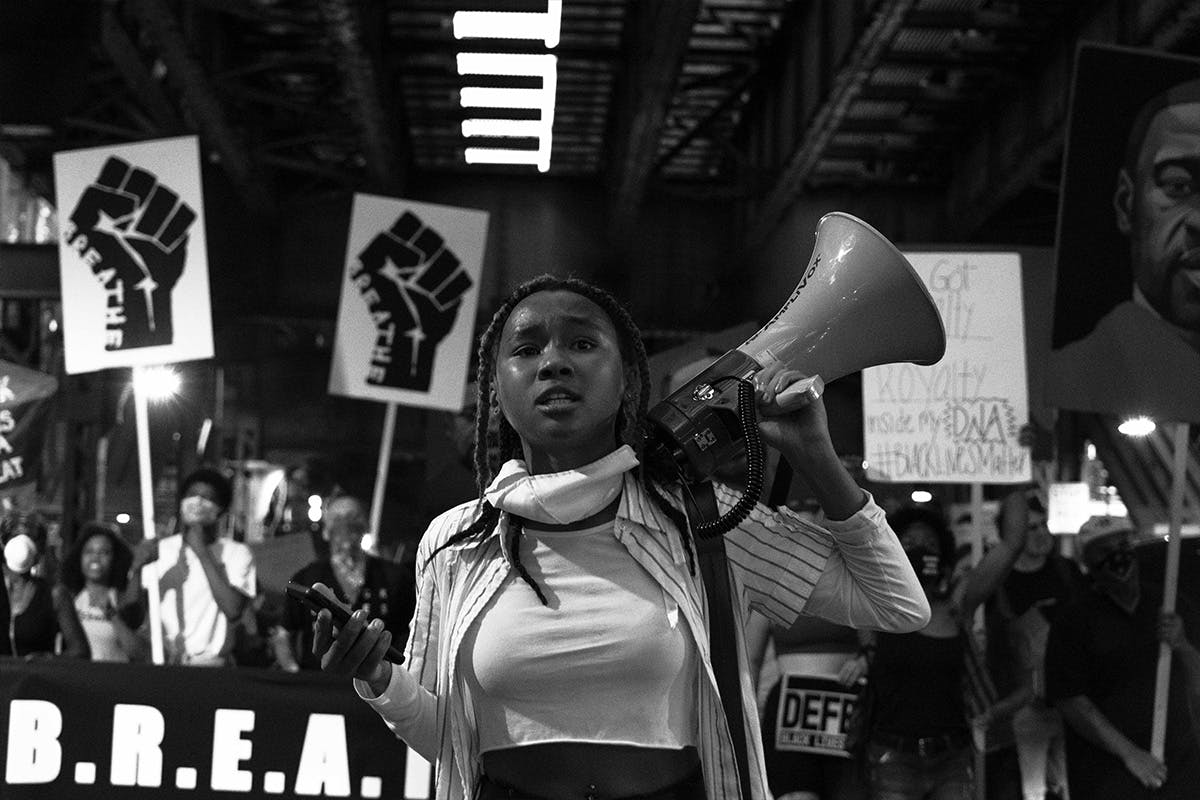 The desire to offer a truthful document of the protests was important to Cook. He had been following the movement since 2017 but noticed that following George Floyd's death the media coverage wasn't capturing the whole story. "I remember the first day that, it was at Barclay center in Brooklyn," Cook tells Highsnobiety, "it was very hectic, it started off peaceful then cops got more violent and started arresting people, and there were a lot of different groups with different agendas."
From the ground, making his way through the protests, Cook was able to pick up on the nuances of the various groups and messages, but when he watched the news later, it told an abridged version of events. "I remember I was looking through a new channel and it was like day afterwards. And one thing I noticed that there was a particular video clip, a bird's eye view. I saw the whole thing happened and I was like, wait, they cut out different parts of it. This isn't the full story. And that was a light bulb moment."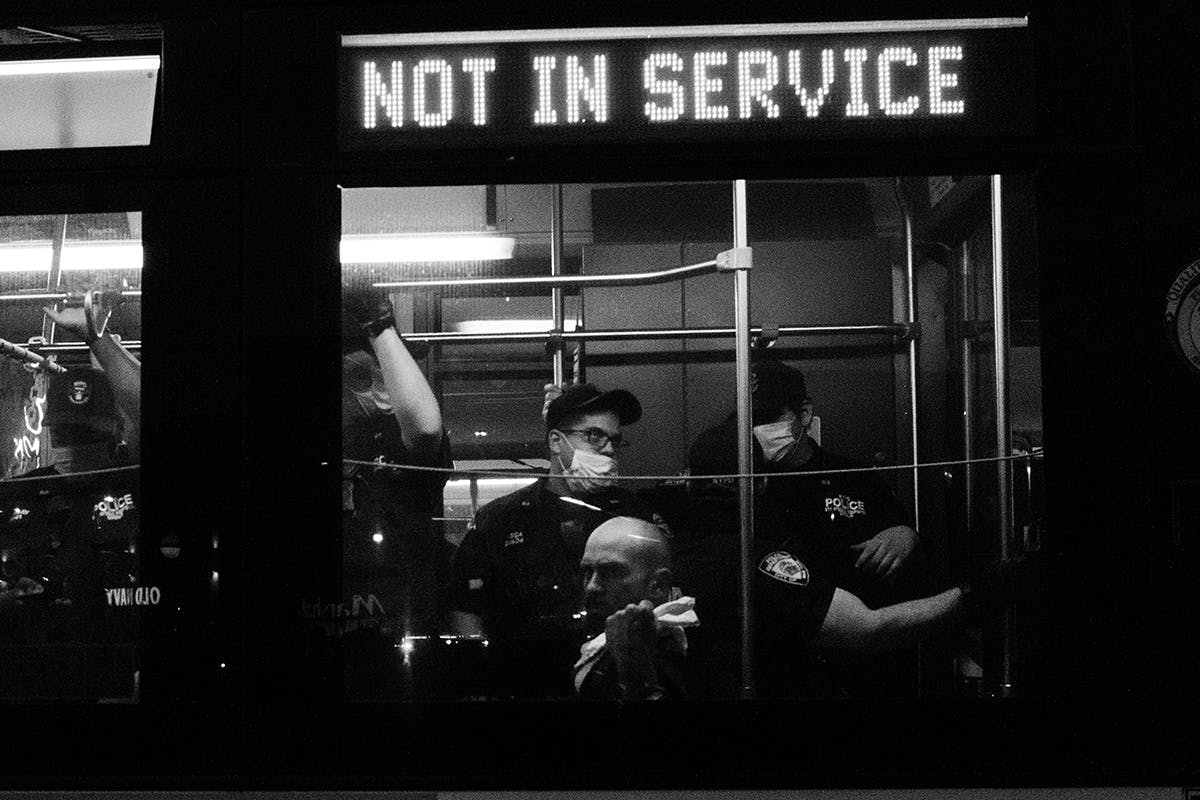 The task of truthfully documenting the events of last summer wasn't without risk. Cook explains, "the gallery chose that title and I couldn't agree more to be honest because now we're in black history month and I feel like, even with everything that happened last year – there were no new laws passed to protect more people of color, they just made a lot of murals." Meanwhile, the threat of police violence is still front of mind.
"I felt like the 'AM I NEXT?' name was just really perfect because at the end of the day, as I went off and go the protests I had to be very careful. I kept thinking about my camera because it's black. I just didn't want to have a headline with my name in it, "Black Guy Shot: Mistaken Camera for Gun."
AM I NEXT? is on view from Friday, February 13– April 10, 2021 at Welancora Gallery, 33 Herkimer Street, Brooklyn, New York.