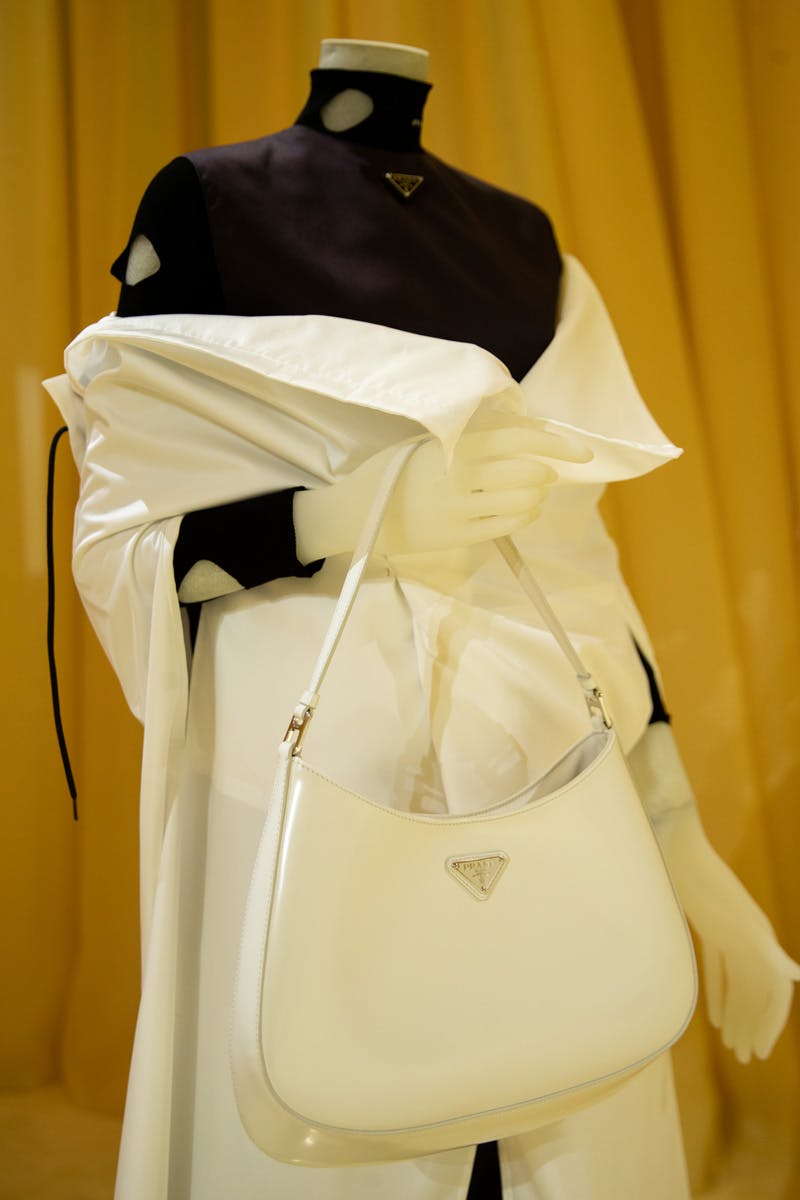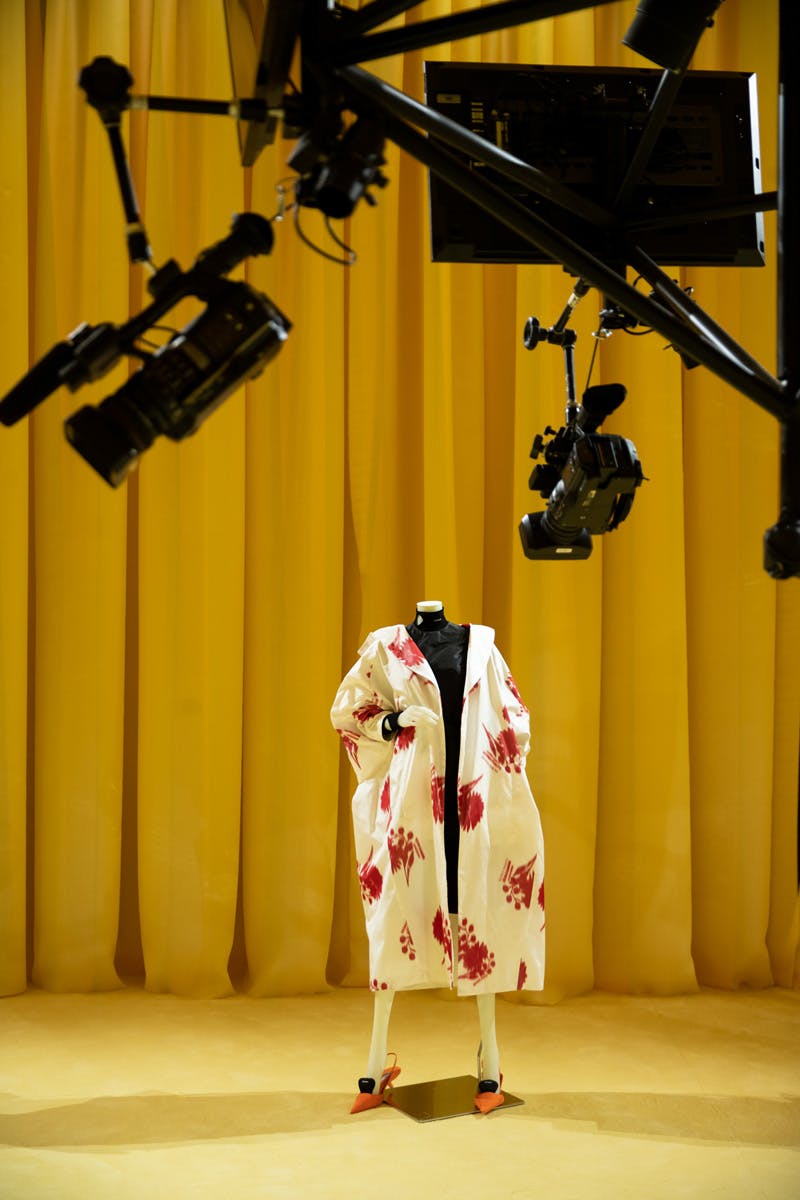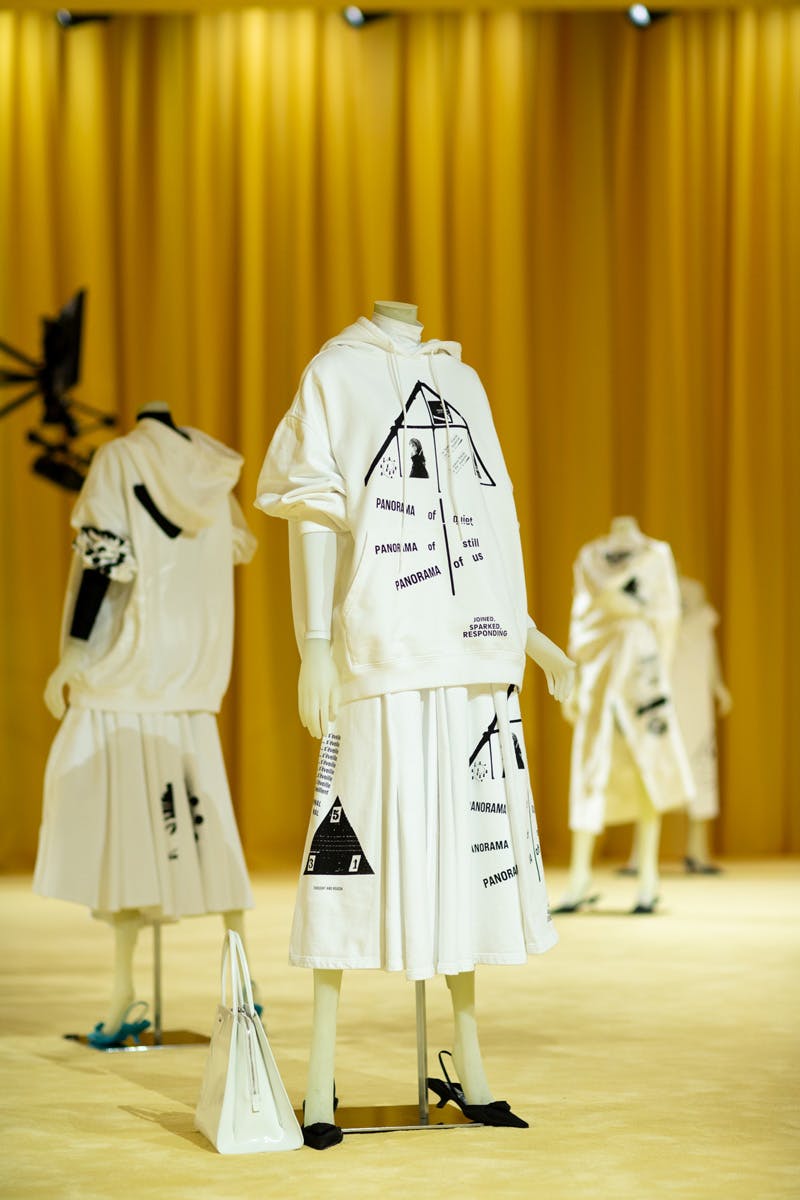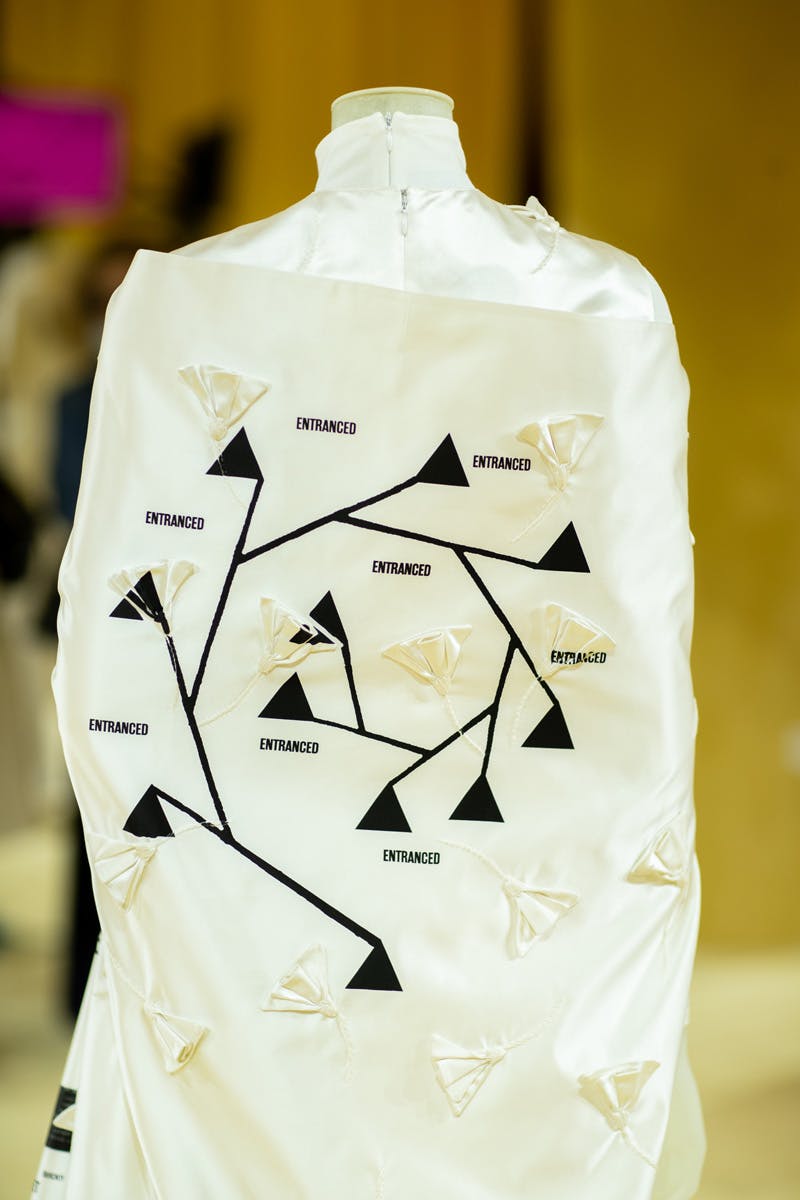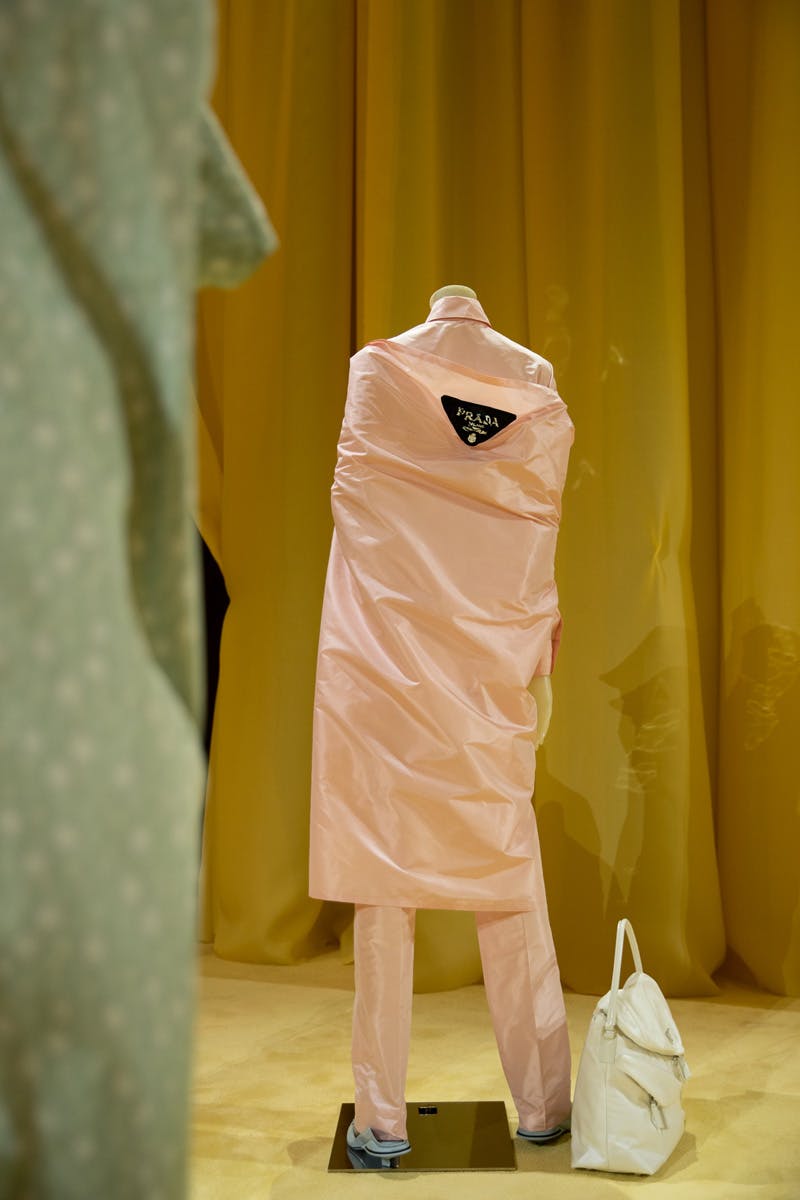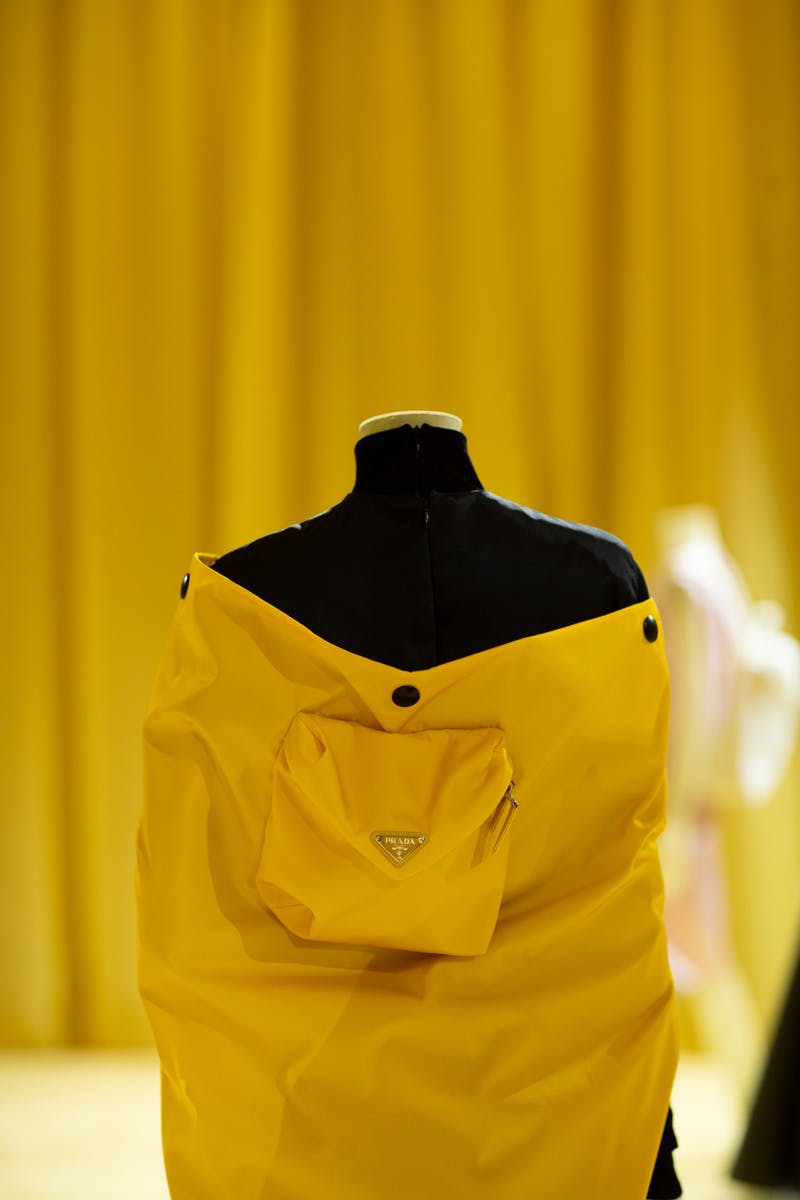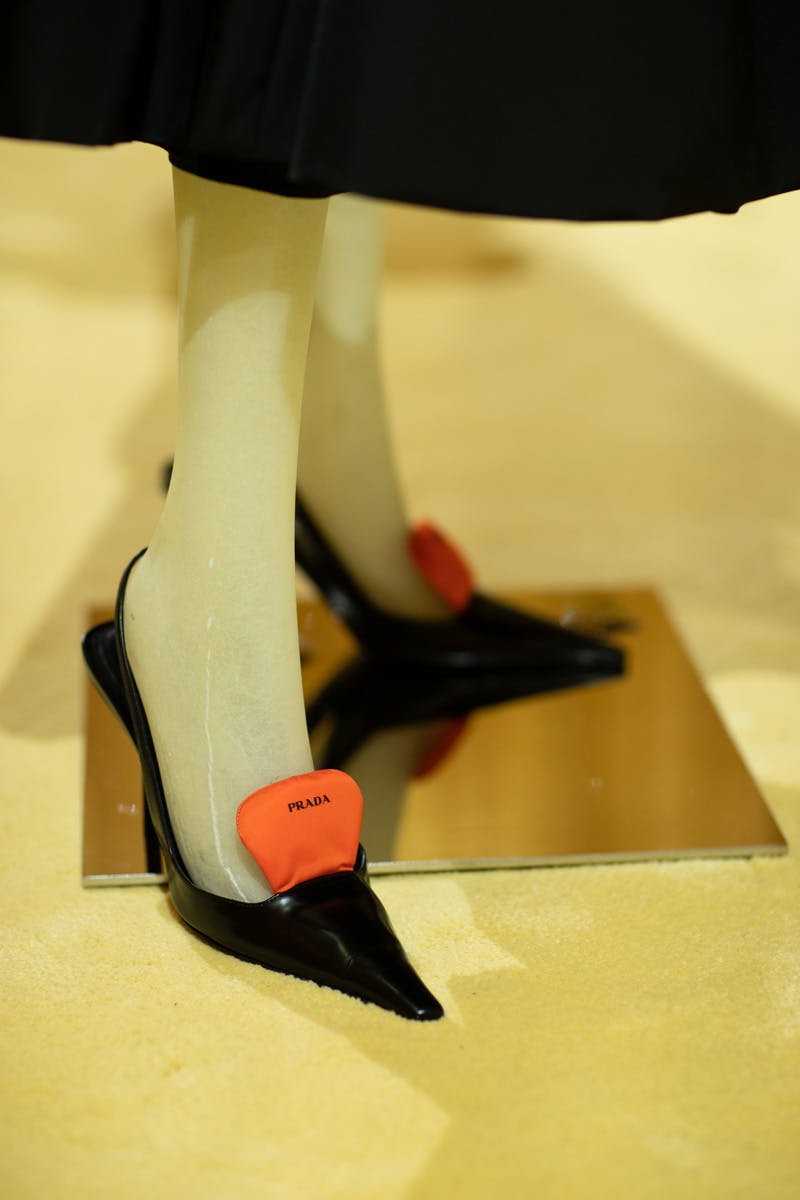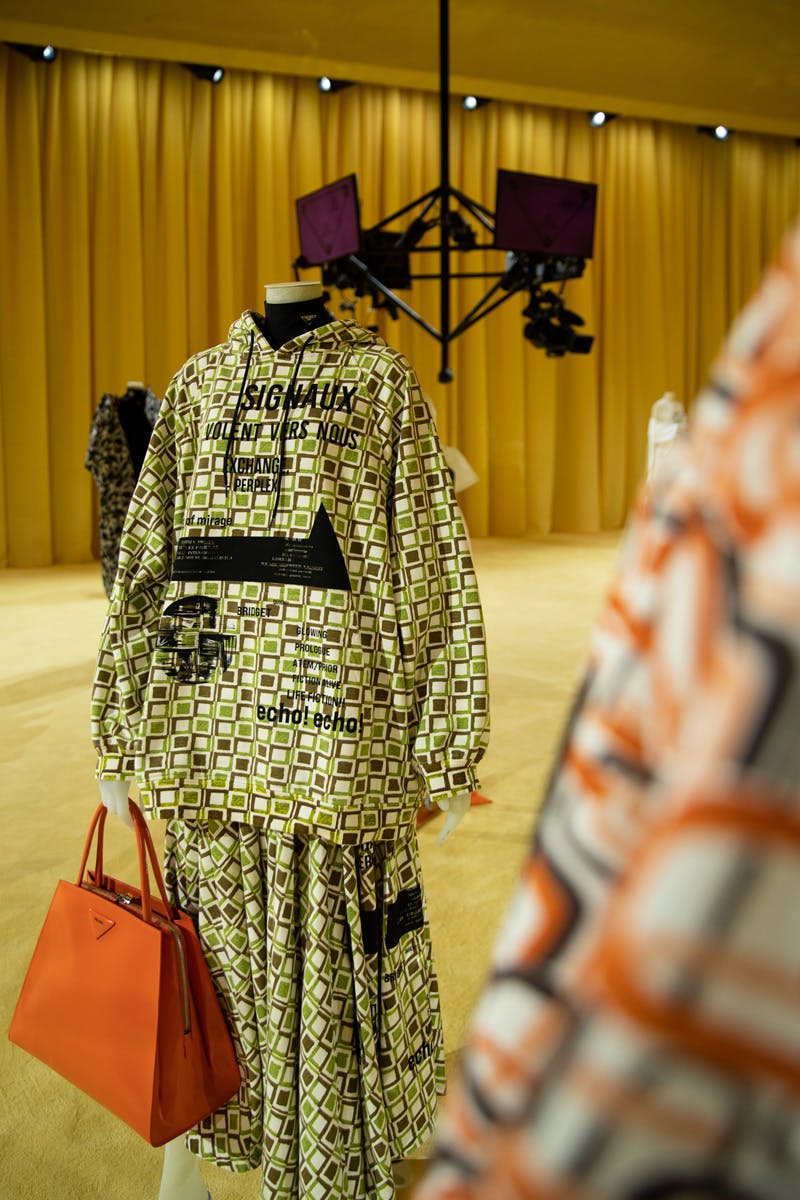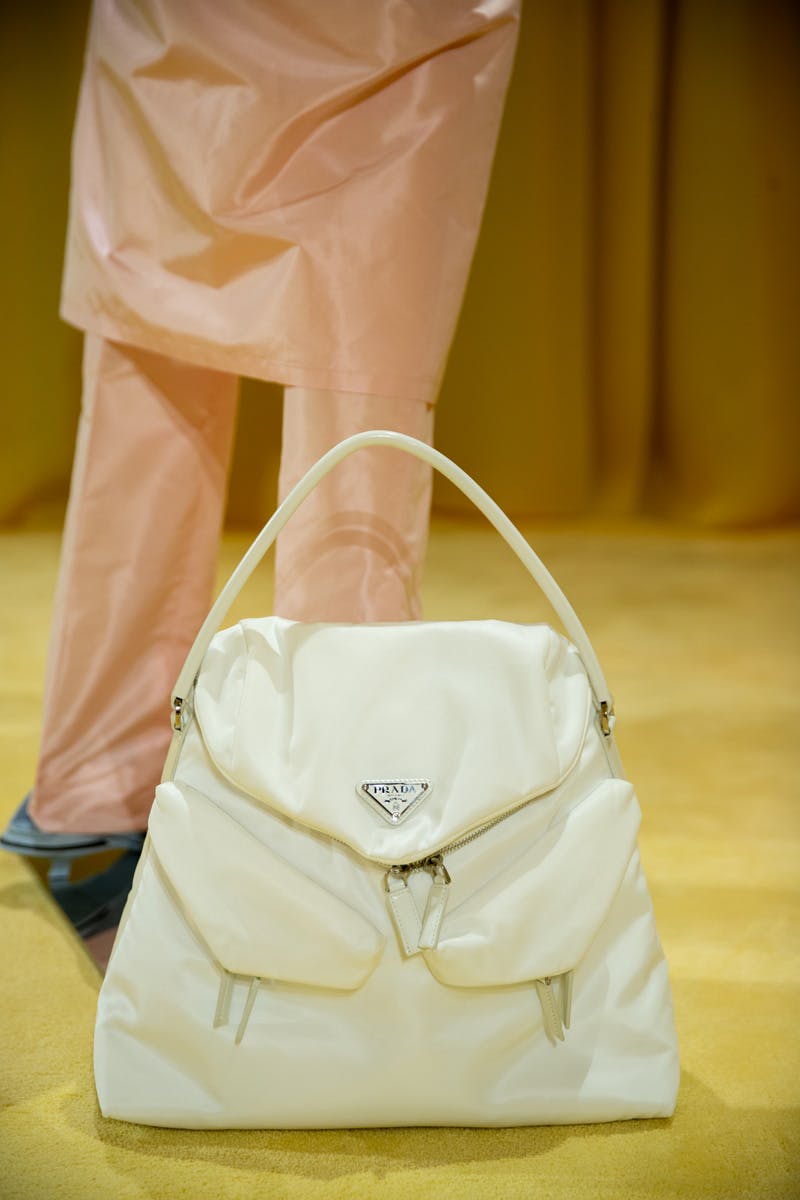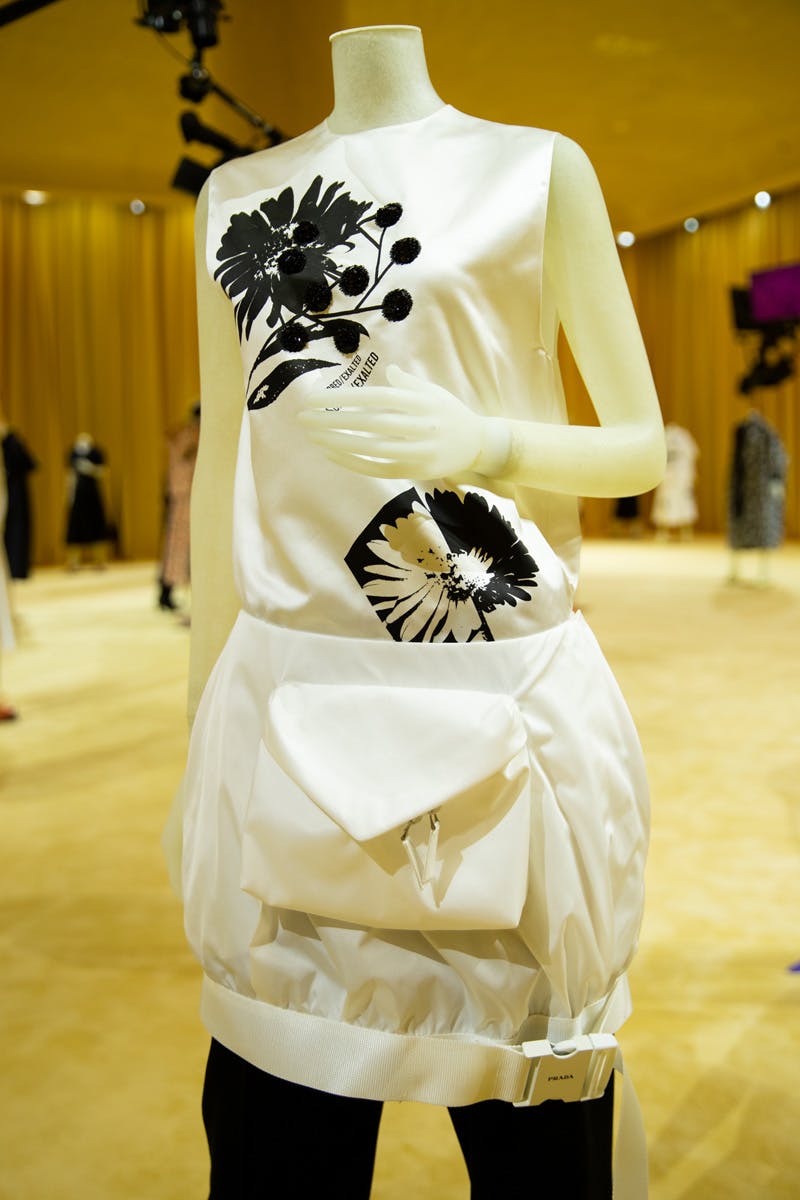 Raf Simons and Miuccia Prada delivered their first womenswear collection for Prada under their shared co-creative direction at Milan Fashion Week — a watershed moment with devoted fans of each designer curious to see how this synergy was going to pan out, during a global pandemic nonetheless.
Fortunately, the clothes lived up to (and maybe even surpassed) expectations, striking a rare balance between commercial viability and creative application, which we've gone into more detail in our show report.
However, fashion shows aren't just about clothes, they are also about vibes. Fashion week is essentially one big PR-fueled vibe check, and the vibe at Prada Spring/Summer 2021 was very "in these unprecedented times."
The collection was originally scheduled to be shown as a socially-distanced runway spectacle (as per Fendi), however, this idea was abandoned in favor of a more remote, digital-first set-up. Thus, the typical convoy of fashion press and Instagram-ready influencers were replaced with prehensile cameras hanging and rotating from the ceiling for an effortless livestream.
The be-fringed models who looked directly and menacingly into the camera made a drastic change from the typical blank expressions, which, coupled with the anachronistic name tags for each model hanging in the background, felt like a strong arrival for all 40 new faces, none of whom had ever walked in a show before.
Models aside, the show's emphasis on tech over human touch was deliberate; as the collection's show notes state, "We wanted to represent technology not as a foreign entity, but as an extension of a person, as a friend — as another form of humanity."
After the show, Ms. Prada and Simons hung around to field questions polled from the brand's Instagram account, perhaps ending the tradition of designer's stepping out for a humble and anti-climatic little bow. Among topics such as contracting ideas of newness into design, and what each designer drinks with their breakfast, Simons made clear that this partnership was going to be informed by a constant dialog between himself and Miuccia: "Definition, and then a redefinition, of values and ideology, a fundamental examination of the meaning of Prada."
Eva Losada was on the ground to zoom in on a few of the key products at the re-see in Milan, to see what each piece is saying to us.
The Dress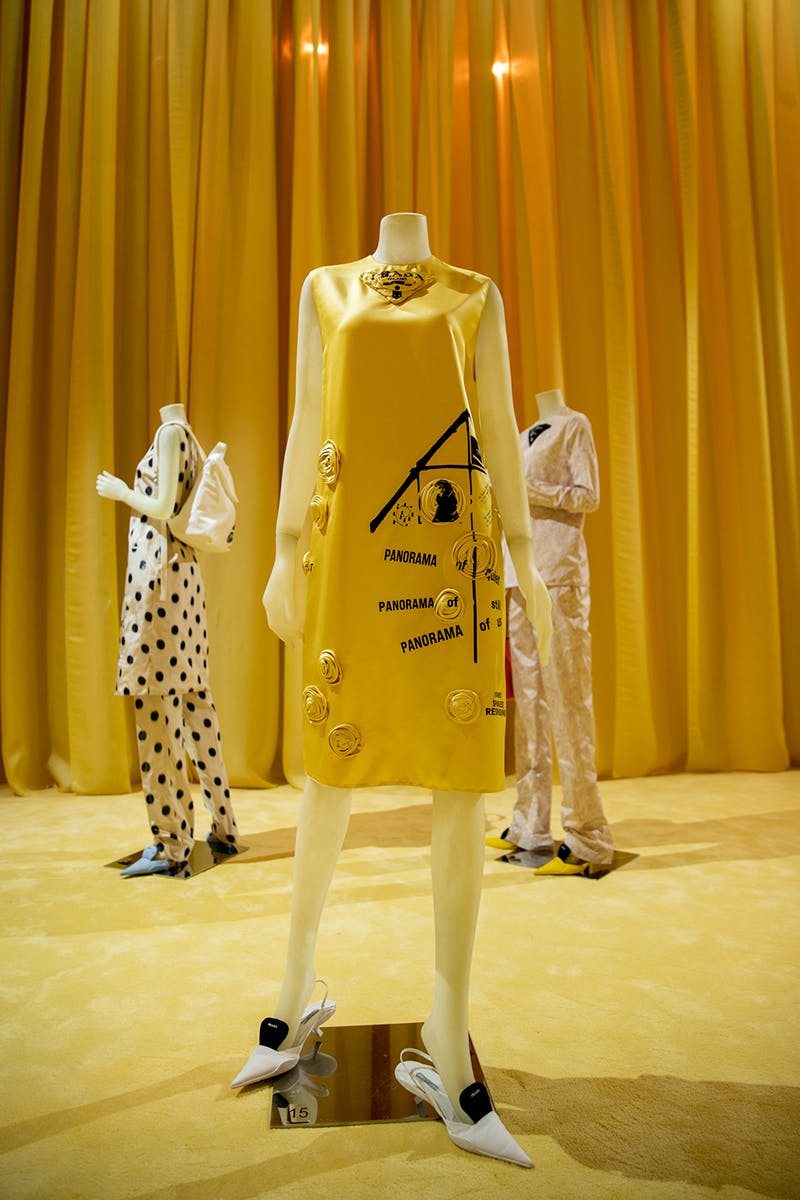 Well, the Raf-ness jumped out. This kind of brand-signaling left some of the Highsnobiety editors divided, but at least he's left behind his obsession with the word "YOUTH." This season's more subtle expressions, such as "THE SENTIENT ONES THE ARRIVAL ONES," and as above, "PANORAMA, PANORAMA, PANORAMA," come from long-time Simons collaborator Peter De Potter.
The Skirt-Belt-Bag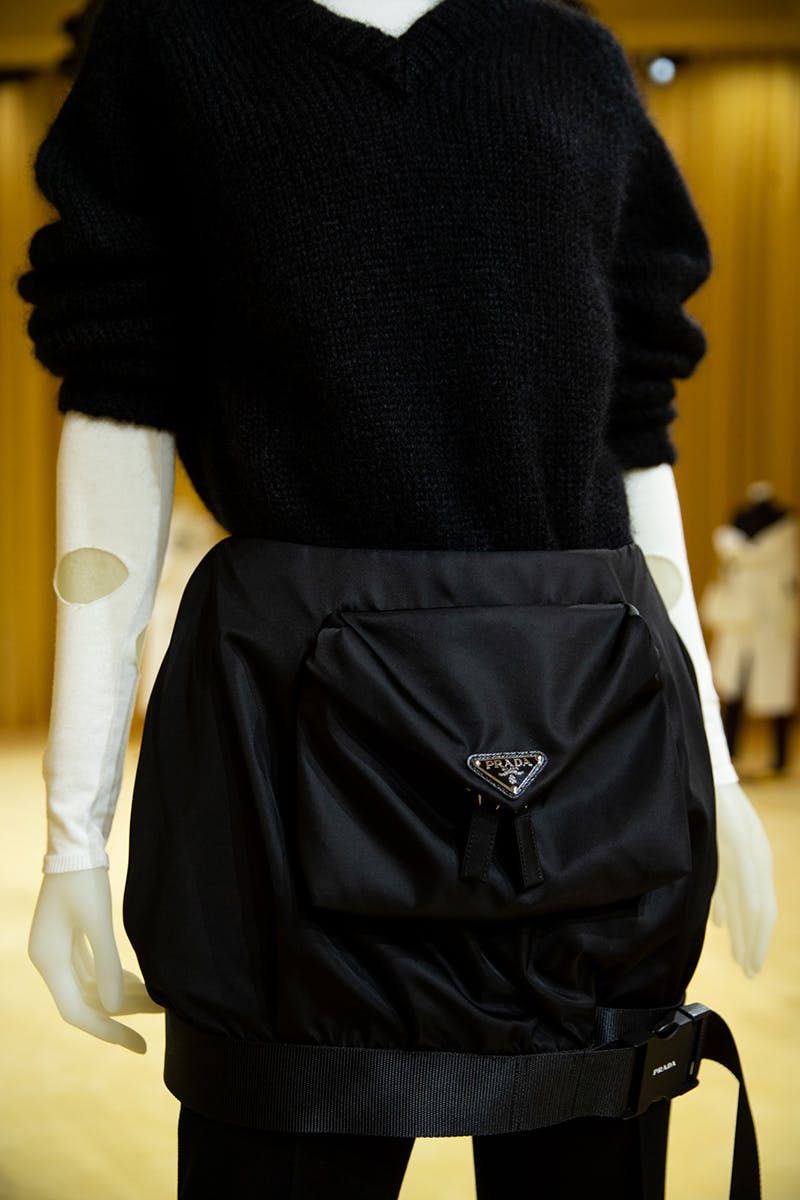 Prada is no stranger to all-in-one skirt-belt-bag combinations, but this one takes the practical-utility-as-luxury effect up a notch.
Polka Dots by Omission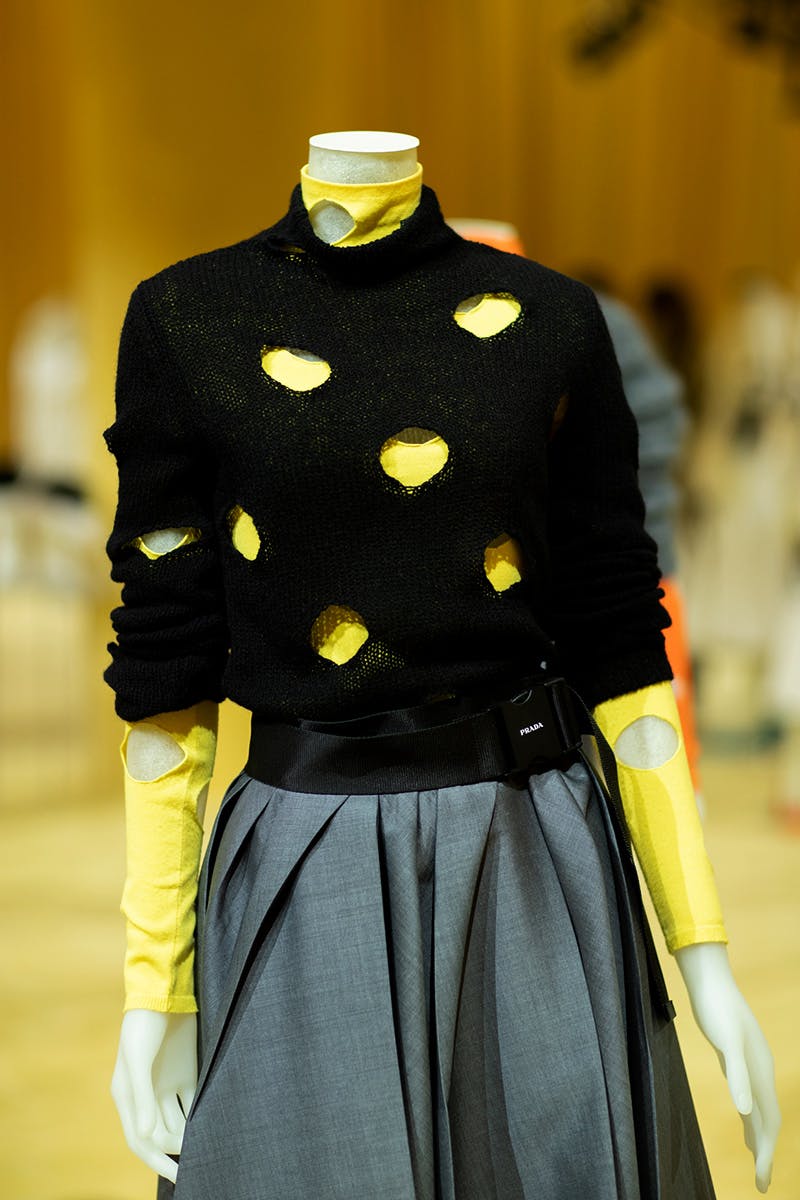 Tight-fitting turtlenecks with neck branding are a Raf Simons staple, one seen prominently during his time at Calvin Klein and with his eponymous line. Here, the turtleneck is coupled with Prada's slightly awkward-and-ugly-design instincts, vis-à-vis circular cut-outs.
This look, styled with a sculptural librarian's skirt and utilitarian accessories, made it a memorable silhouette from the collection — and a reminder of the cultural impact of Mean Girls.
Although, let's be honest, we've seen cut-outs like this before — at Margiela, and as a central tenet off the Off-White™ FW20 collection. 
Hoodies are Dead, Long Live the Hoodie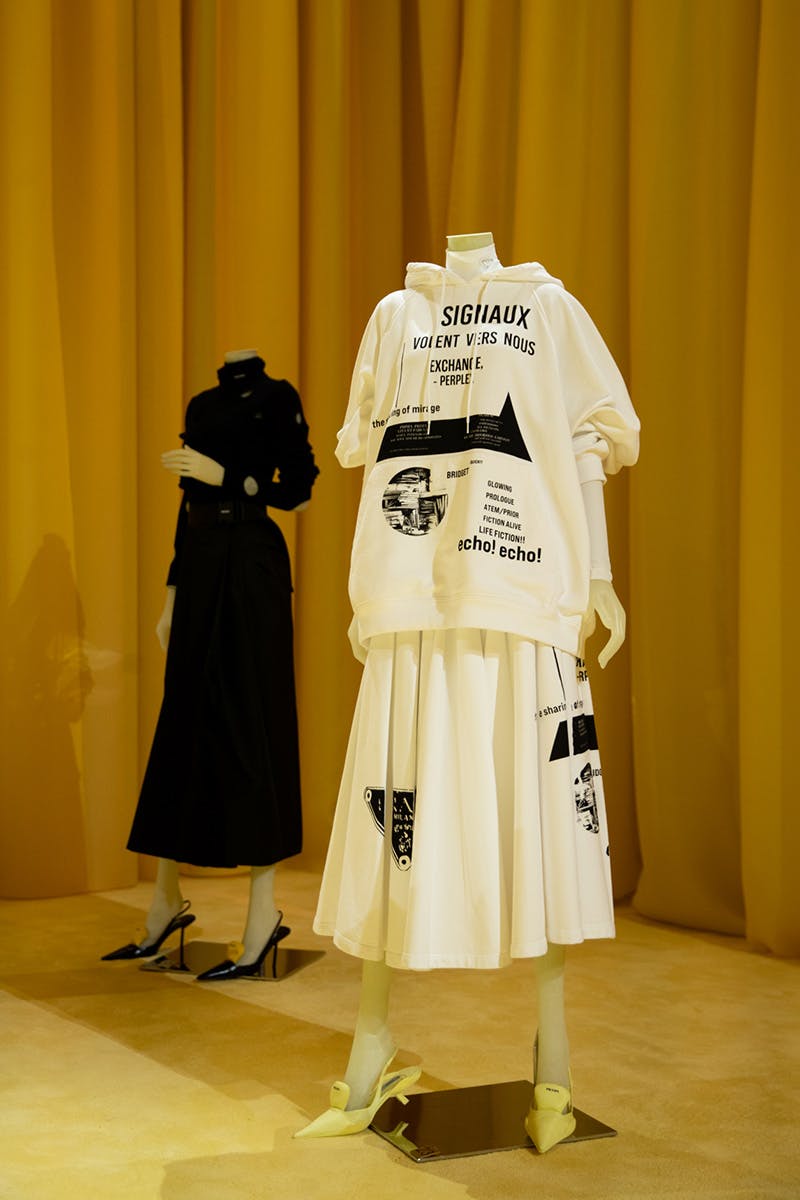 In 2018, Highsnobiety published a review of a Simons collection in Paris, titled "Raf Simons is Bored of Hoodies"... Guess we were wrong? Maybe we weren't. Maybe he was, and now that we're all spending a little more time at home, the humble hoodie has found new relevance for Raf Simons and Prada alike — now worn with an ankle-length skirt.
The It-Bag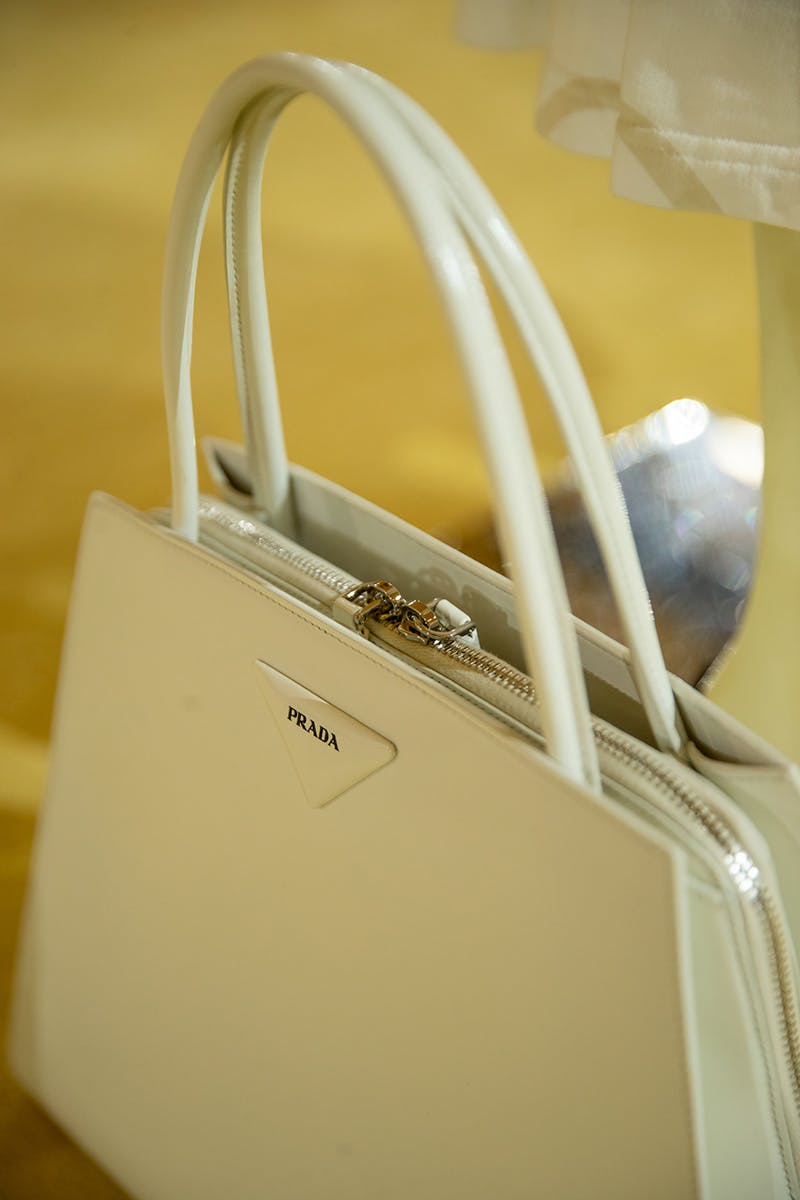 Ok, this bag is basically like if you tried to evolve a Raf Simons Runner boot while holding a Prada stone. Chic!