If Daniel Kaluuya's acting career is pretty enviable, his wardrobe is the stuff that dreams are made of. Rarely is the Londoner seen out and about dressed in anything other than peak menswear and, usually, he's wearing it better than most of his peers.
On one hand, it helps that Kaluuya is a handsome son of a gun. On the other, he clearly knows what he's doing stylistically (and I'm sure he's got a stylist or two in the mix).
The look he wore to the Moët & Chandon Holiday Season Celebration in New York on December 5, for instance, is perfectly indicative of where Kaluuya's at: boxy corduroy overshirt, crisp white turtleneck, trim wool slacks, and chisel-toed derbies. Easy enough to toss on, not so easy to make look this effortless.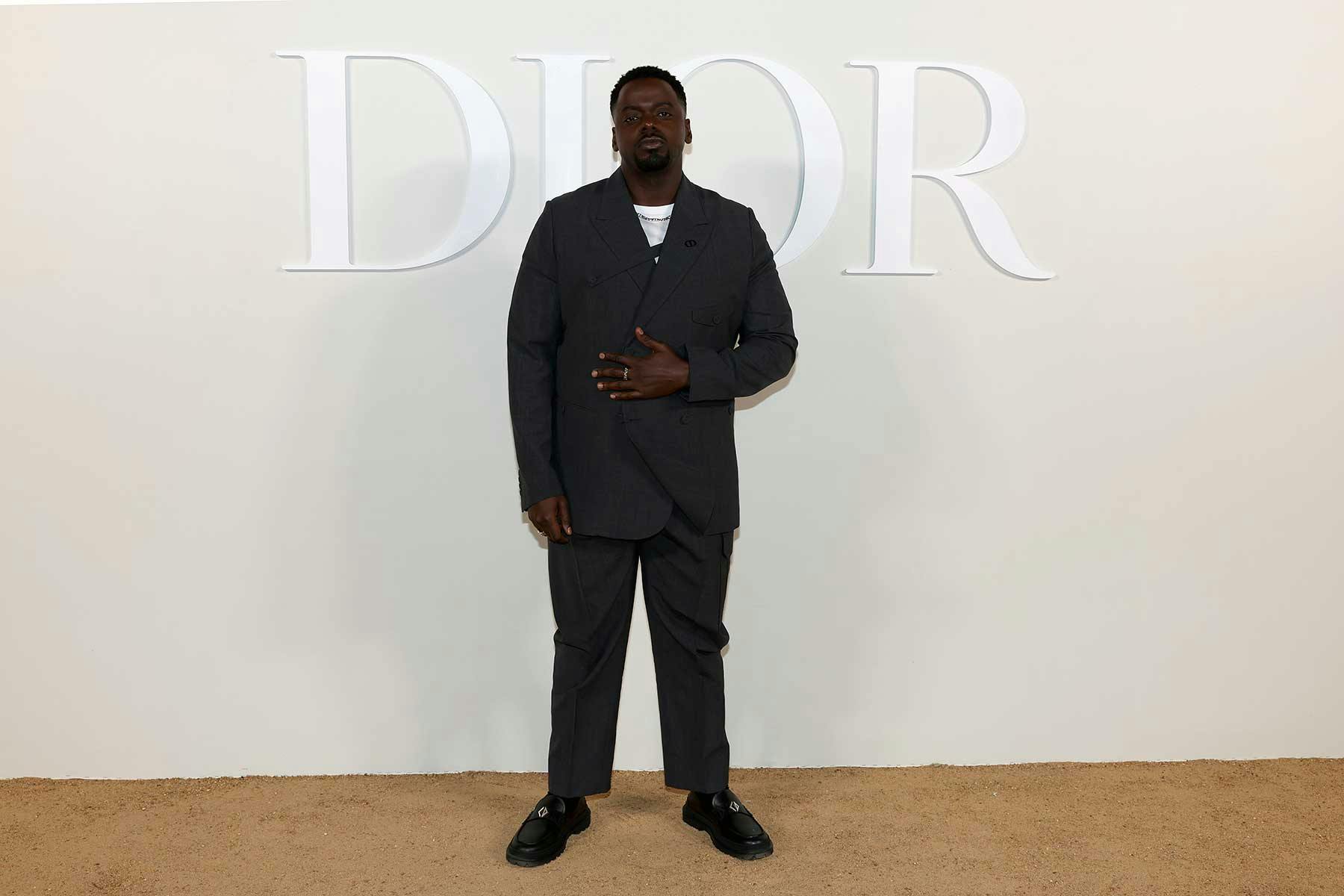 And why is Kaluuya perpetually shielded behind Dior sunnies? Because he's especially close with the house that Christian built, of course, and recently attended Kim Jones' latest menswear presentation as a guest of Dior (that was the one with handcrafted harnesses and Tremaine Emory's Dior Tears capsule).
The Get Out and Black Panther: Wakanda Forever actor is a frequent fashion week guest, actually, a VIP attendee for brands like Burberry
But Kaluuya is most frequently showing off his good taste on the red carpet.
Most recently, he wore everything from workwear to burgundy suiting — this guy really can do it all.
He's gone Matrix and teddy'd up for previous events, demonstrating both a preferred silhouette (trim) and mastery of many kinds of textiles.
Point is, Kaluuya isn't often the flashiest dresser in the room. He rarely cares to come out swinging with the latest seasonal statement piece, preferring to let his understated approach to style speak for itself.
But game recognize game. Kaluuya isn't in fashion cruise control: he's in the driver's seat.
And sometimes he knows it's time to reveal his power level with a tie-dyed suit or Bottega coat, because sometimes clothes do need to do the talking.
Shop our favorite products