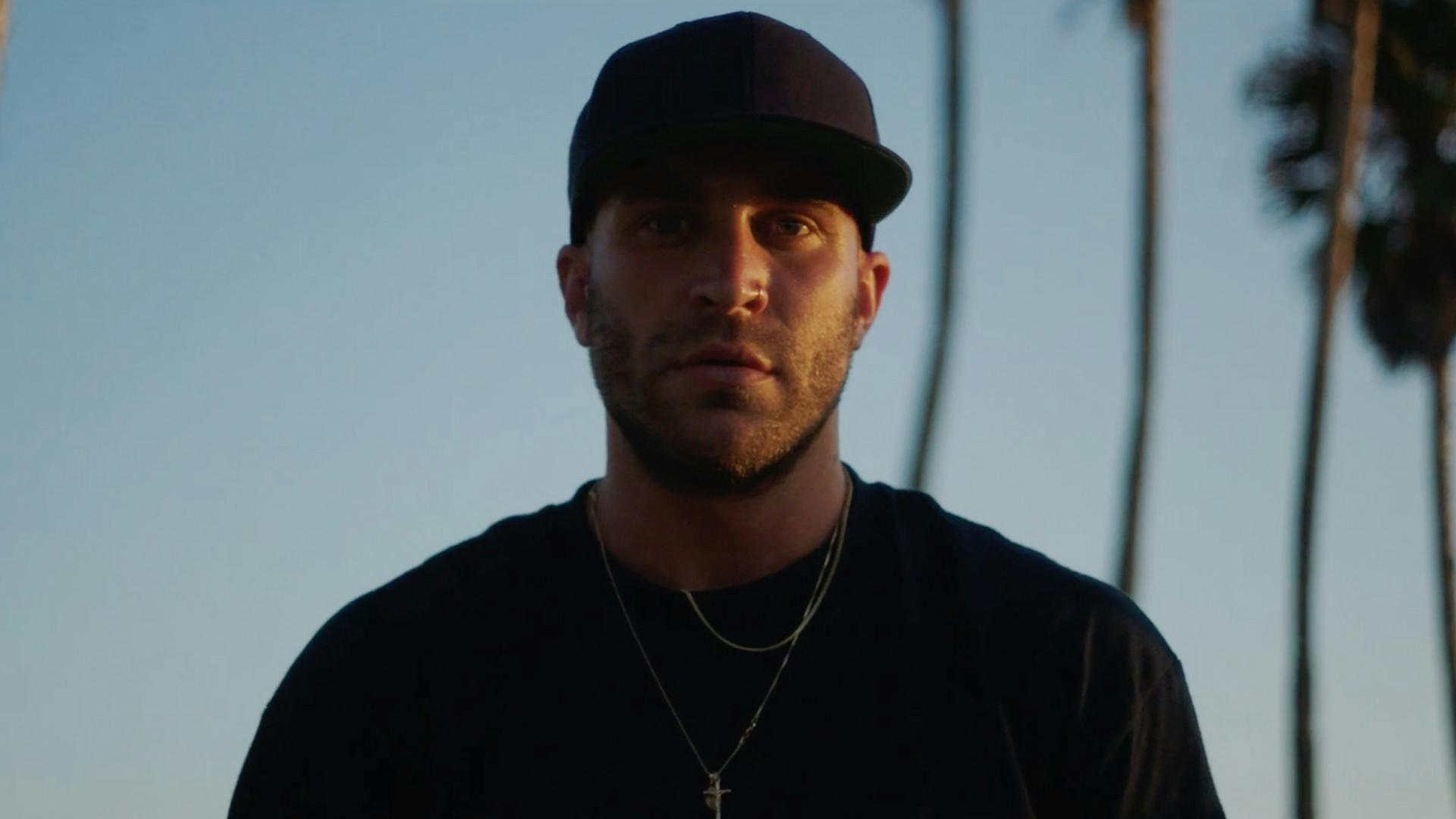 Photographer and visual artist Daniel Regan grew up with a neighborhood mentality. Venice, California contained everything he knew and cared about. The environment crafted his sincere and creative spirit but, at the same time, it limited his scope and held him back. In order to step ahead and beyond, he had to leave behind his comfort zone and everything he knew.
Stepping away from what's familiar is always a bold move and something New Balance had to do when designing the new 574S — the brand's latest sneaker that represents a valiant move away from its predecessor's 30-year history. In the spirit of this project, we're documenting fearless individuals who've faced adversity and made hard decisions that allowed them to capitalize on opportunities. Watch Daniel Regan retell his tale in our latest video and then read our in-depth story below. For more, check out the story of Kelvyn Colt, the emerging musician that quit law school to chase a rap dream, and upcoming hip-hop artist Shake.
Up until he made the decision to turn his life around, Daniel Regan's story is unfortunately familiar. "I feel like I was pretty short-sighted in my youth, and my aspirations were pretty low coming from a small place," Regan explains. "Even though I'm from L.A., I'm from a small town within L.A. and we didn't have ambitions outside the neighborhood." Small, less privileged towns like Venice during the '90s often come with less opportunity; they nurture a limited state of mind that leads people to believe their options don't extend beyond the local area. It's an easy trap to fall into when all a person grows up knowing is one place and in that place they're a somebody.
At the same time, the struggle that comes with living in an environment like '90s Venice has a tendency to teach invaluable life lessons and strengthen a person — in this way, Venice is integral to Regan's character. But if he wanted to reach his full potential, he needed to escape that neighborhood-centric mentality. "I think outgrowing my neighborhood and seeing that there's more to life than being from Venice was important," he says.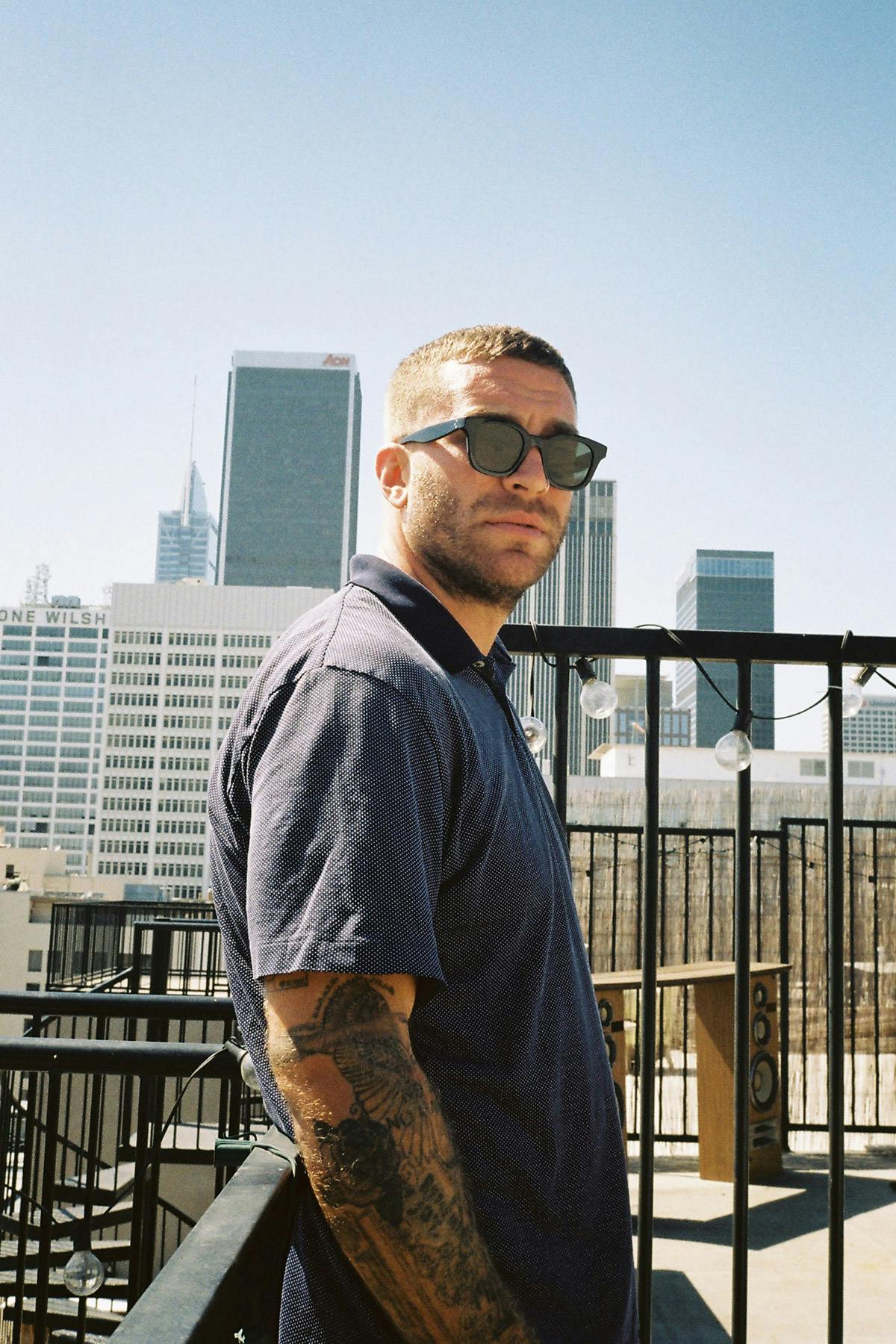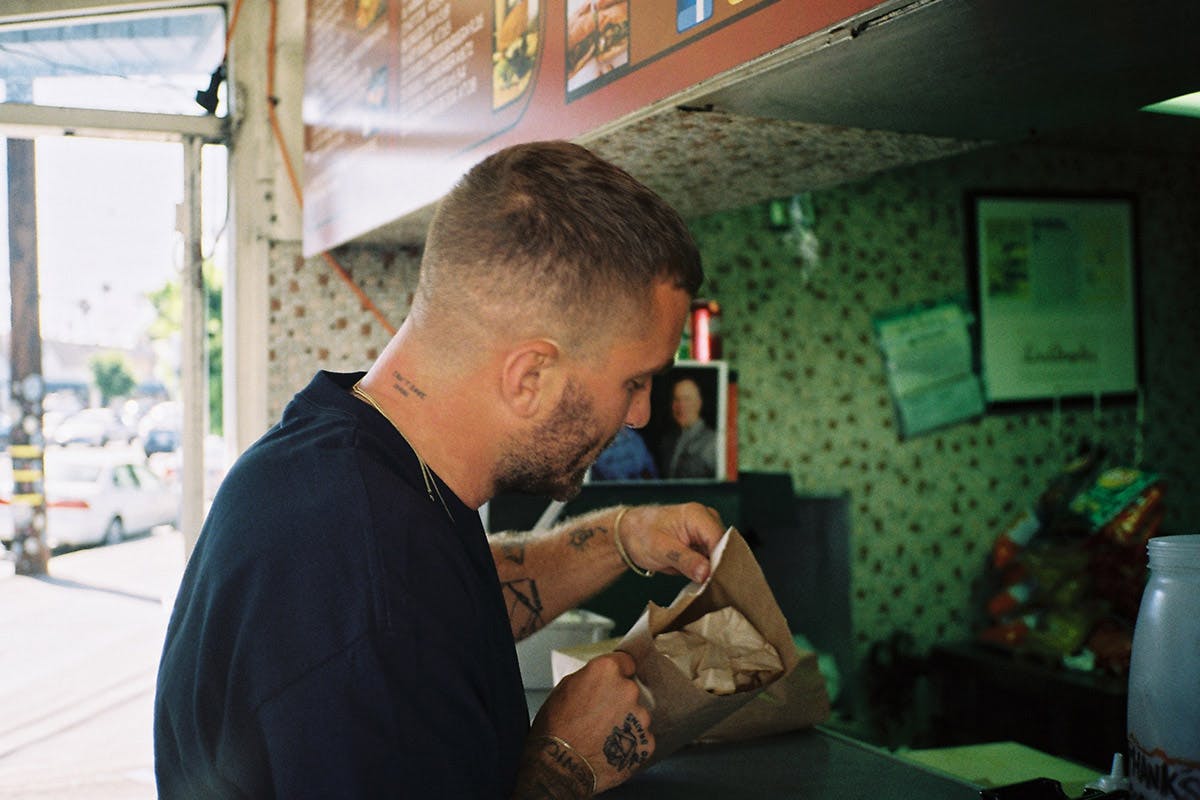 The turning point came when the photographer began seeing things he loved slip away, life's impermanence became more apparent and he felt all he was doing was taking from the world: "I realized how lonely it was living the way I was living, I was hurting other people and myself, and getting in the way of realizing my own potential." Regan wanted to begin creating things that were more permanent. He grew up as an illustrator but often found himself with a camera in hand shooting both stills and video. "I was always drawn to the camera, it was a natural thing for me, it found me," he explains. Eventually, photography provided an answer and a means of escape. It created opportunities for him outside of Venice and gradually became the gift he could give back to the community he still cared so much for.
"Photography changed my life. It saved my life, to be honest. Taking pictures has given me so much."
Daniel Regan remains constantly aware that some potential clients approach him trying to add authenticity to what they're doing by associating with certain cultures. Over the years, many have exploited Venice Beach, appropriating the culture but never giving back. Regan limits this by staying true to his values. "I try to control or at least have input on everything and everybody I shoot. I've been told that it's different when people work with me because they feel the family-like structure amongst my crew and I have a deeper personal connection with my subjects. We go above and beyond the original task," he explains.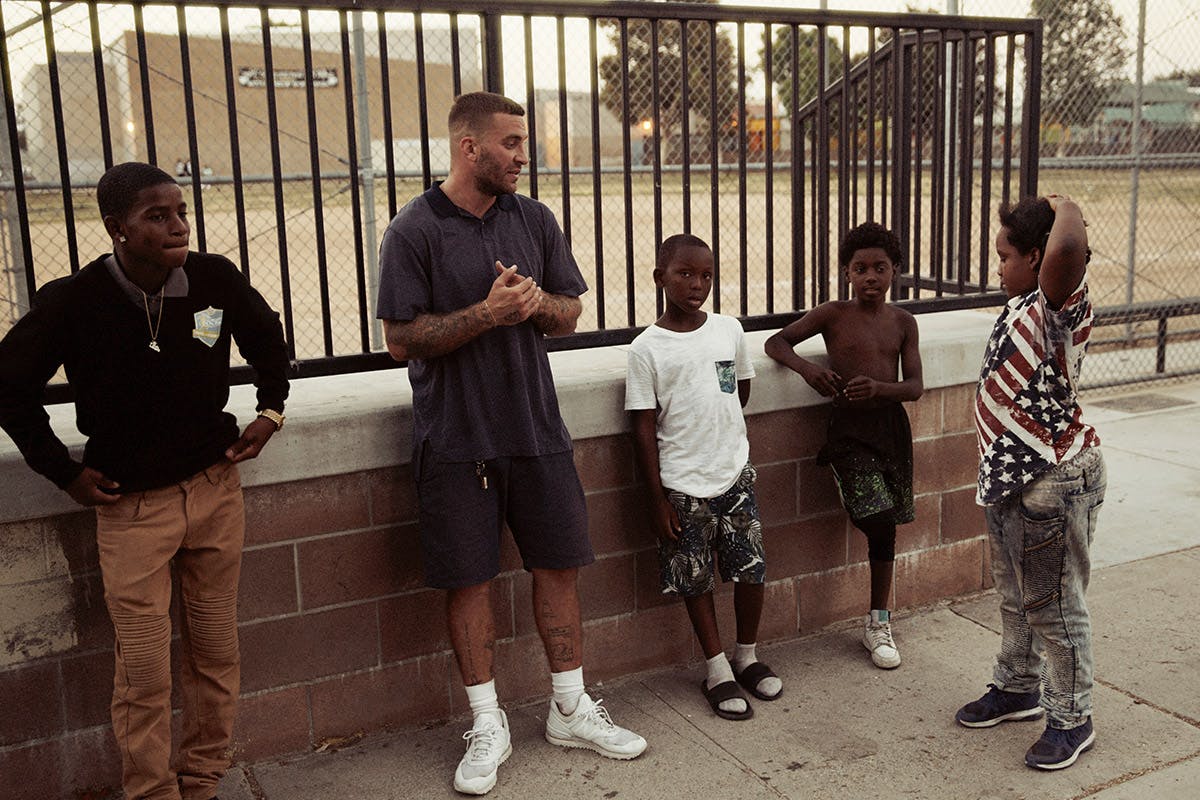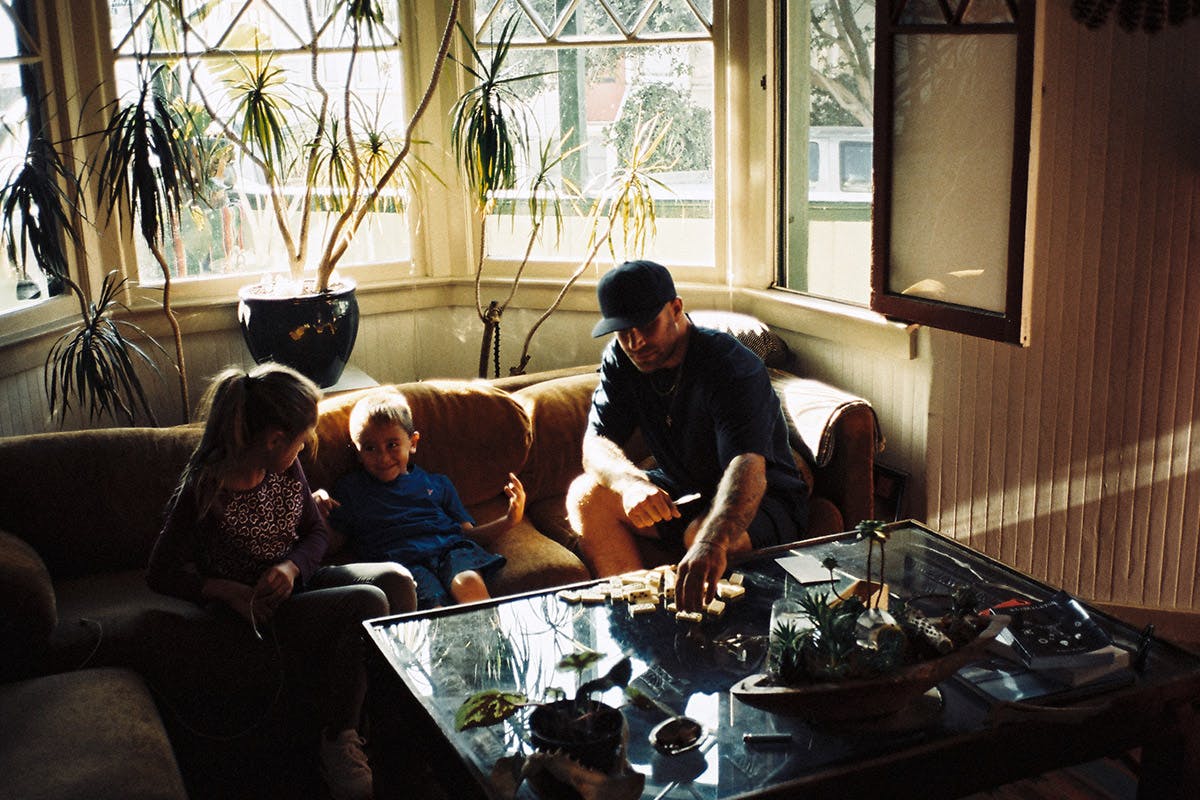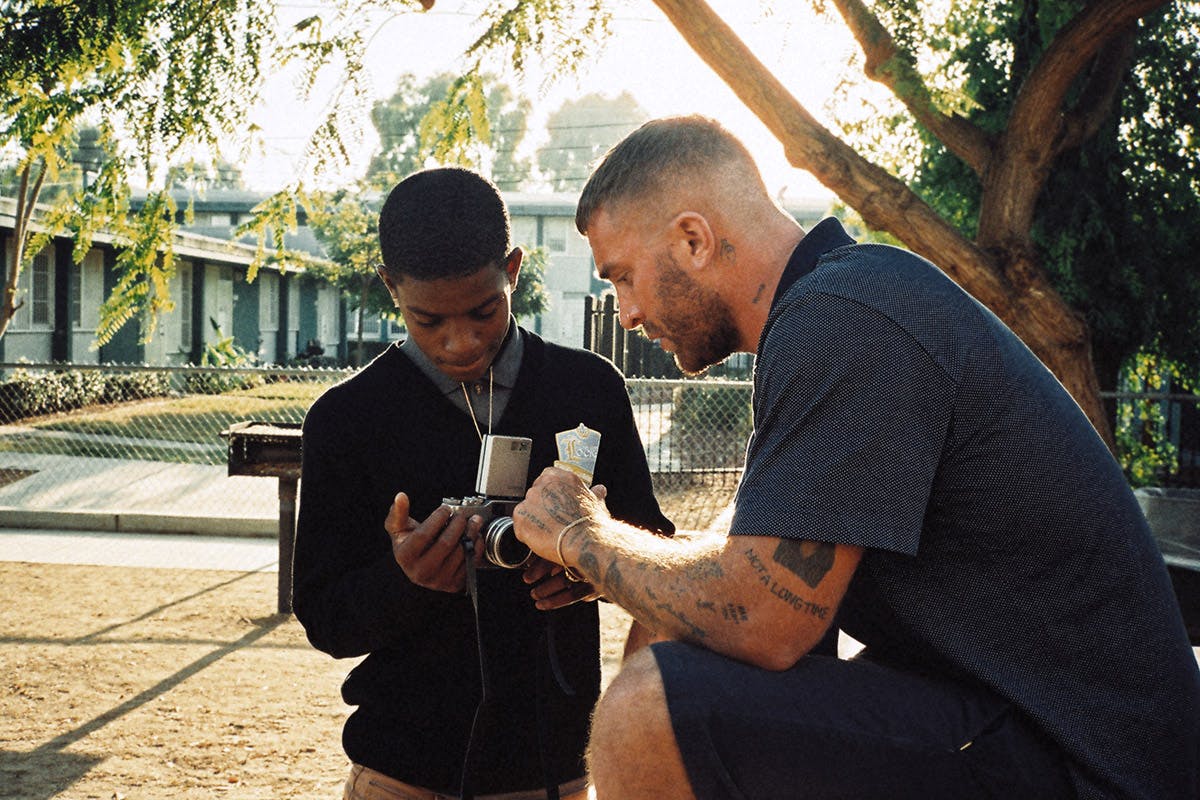 Despite having worked with Vogue, Dazed & Confused, i-D, Opening Ceremony, Dover Street Market and Gucci, the most important individuals he works with are the young people he mentors. Having grown up with similar disadvantages to his own, he's not only a friend and a teacher, he's able to give them a platform by sharing their stories in his work. "I gain so much from teaching them and I get to learn from them. I'm able to include them in what I'm doing and highlight them," he says. "They're so passionate about learning and I'm super honest and real with them."
For Regan, photography is an honest and truthful art form, "Photography is about telling the truth and I'm in love with the truth," he told us. The camera catches purely what it sees and to alter that would be insincere. He also considers himself more of a visual artist than strictly a photographer and describes photography as simply his first step towards even greater expressions of his creative concepts and ideas. Photography might be his current medium but it's simply creating visual art that drives him. His next step is to move into directing, "I really want to tell our stories, stories of L.A., stories of broken homes, and stories of disadvantaged kids." And there's a significant message behind the work he plans, "I want kids to have this hope that no matter how bad it gets, if they choose to change and focus on something, they can turn it around, and that there are resources available for them."
Congruent with his preference for more physical and tangible things, Daniel Regan is rather inconspicuous online, however, he often shares his projects on Instagram and has a website. Watch our film with New Balance above to hear him tell his own story and find out more about the New Balance 574S via the link below.