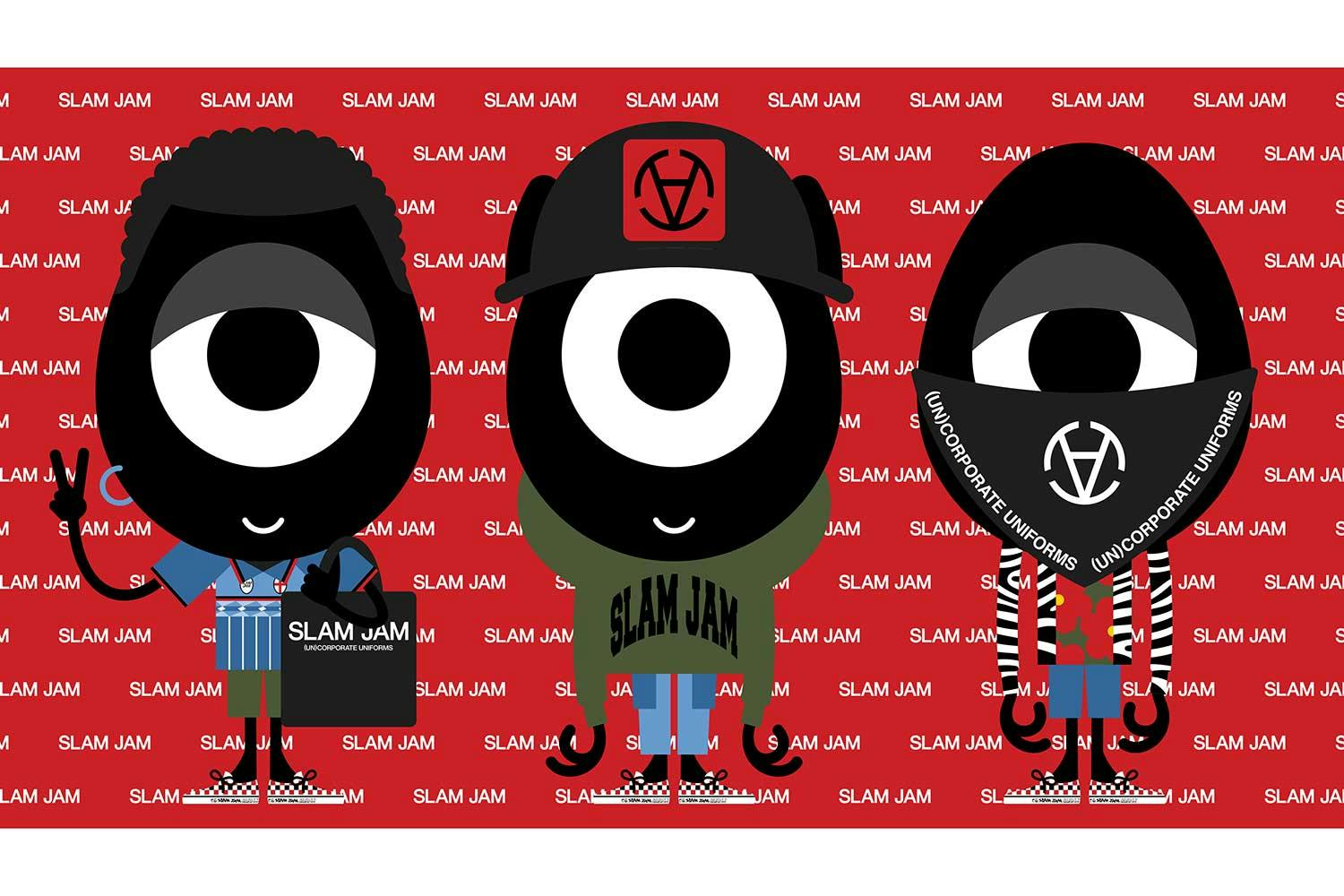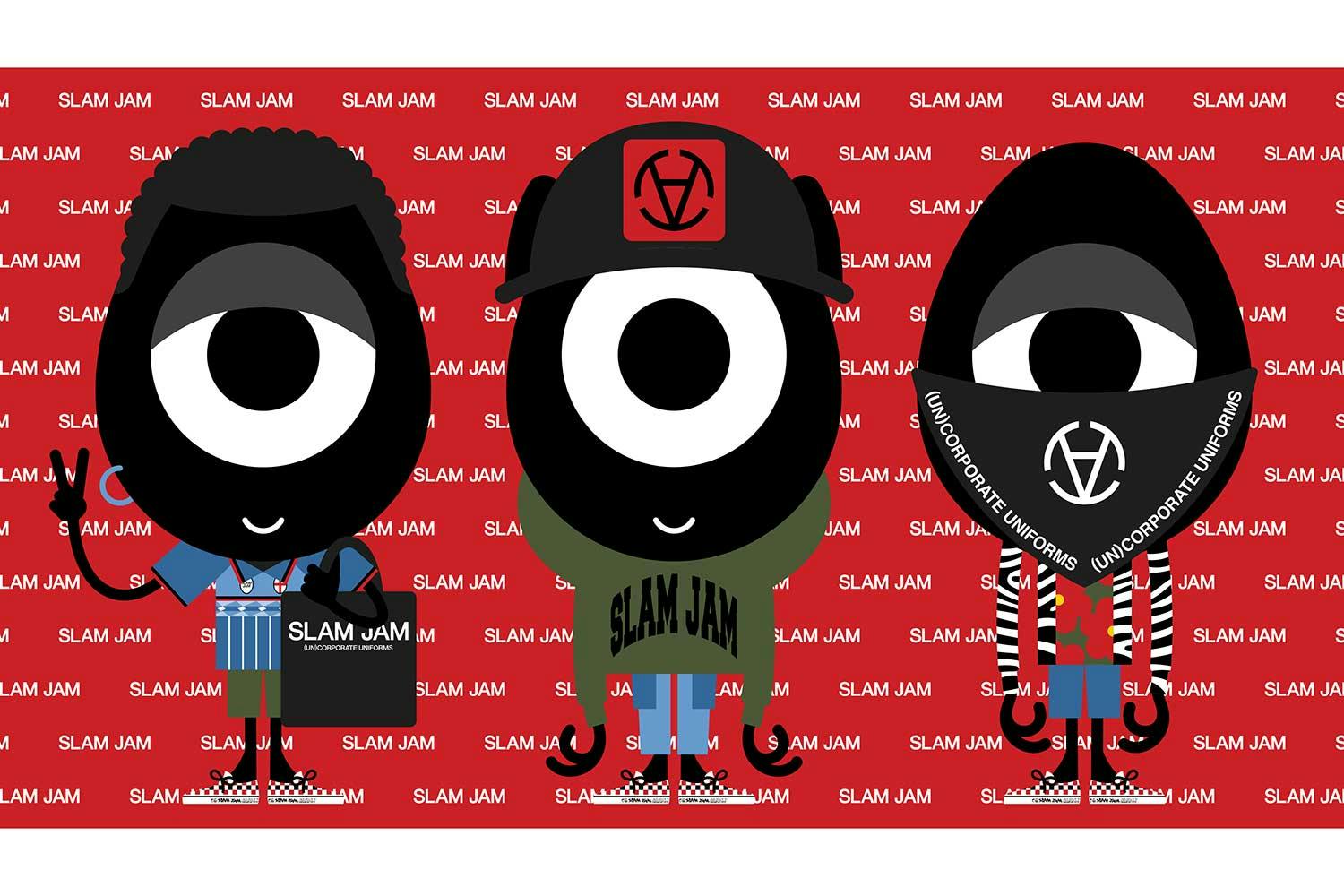 After turning his cynical eye towards Dour Fits in late August, Dour Darcels is unveiling a blockchain-based game that lets you dress the cycloptic characters in NFT and IRL clothes, with one especially stylish person getting real-world utility by winning actual clothing.
For Milan Fashion Week, Dour Darcels has partnered with Italian streetwear store Slam Jam to unveil its new blockchain game, Dour Fits, on a dedicated website.
The game challenges users to design outfits for their NFT 'Darcel' figure based on different themes. For the game's first round, Dour Darcels has teamed up with Slam Jam to help kick off the 'fits with some serious drip, sourcing from both their current collection and archives.
If you're not hip, Slam Jam is an OG Italian streetwear store: since it was founded in 1989, the retailer has employed A1 curation and collaborations for decades, introducing its own in-house collection while teaming up with Vans, Levi's, and AC Milan, to name but a few recent partners.
Dour Fits collaboration with Slam Jam is a perfect explainer of how the blockchain game works.
First, users are given digital versions of items from Slam Jam's collection to dress their Darcel in, with one week to design and submit their outfits. Next, the Dour Darcels community votes on which fit best matched the theme. Simple enough.
The winner will receive seven exclusive Slam Jam x Dour Fit NFTs for dressing your Darcel, as well as physical iterations of those clothes and sneakers.
Even if your redesigned Dour Darcel NFT doesn't win, you can still share it with us over on the Highsnobiety Discord.
The Dour Fits game was designed by former Apple Games editor Adam Johnson and overseen by Dour Darcels founder Craig Redman, the artist who's been "documenting the highs and lows of the internet since 2008." Before venturing into the world of NFTs, Redman used his Darcel Disappoints character in work created with the likes of Coca-Cola, UNIQLO, adidas, and defunct Parisian boutique colette.