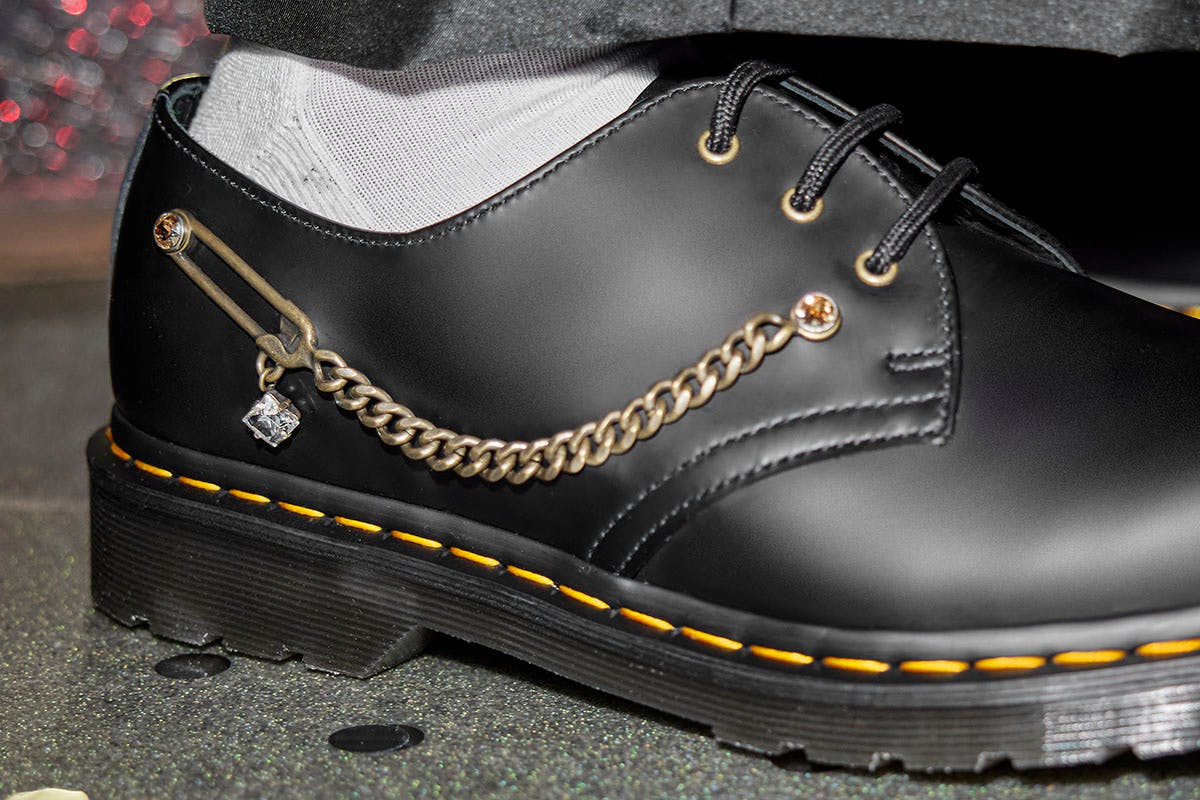 Brand: Swarovski x Dr. Martens
Model: Dr. Martens 1460, 1461
Buy: Online at Dr. Martens' website
Release Date: December 5
Editor's Notes: Pop goes punk? I think you mean Swarovski x Dr. Martens.
The crystal-maker and footwear giant are back with another round of blinged-out boots. You might remember the duo's first collab, released all the way back in 2011. While their inaugural team-up went heavy on the glitz, their latest project harkens to Dr. Martens' influence on the underground music scene.
This time, Swarovski pierces Dr. Martens 1460 and 1461 with gold and silver safety pins, a nod to punk rock's favorite sewing supply. Spanning the lateral, matching chains are anchored to the shoe via crystal studs.
Dr. Martens has been on a collaborative streak lately, enlisting the likes of Babylon, Our Legacy, Supreme, and Rick Owens to revamp everyone's favorite rubber-soled boots.
Swarovski is also keeping busy, adding its signature sparkle to Fortnite's Champion Series trophy, Supreme x Vans' Old Skool, and Nike's Air Force 1.
Since taking the reins as Swarovski's Global Creative Director in 2020, Giovanna Englebert has refreshed the Austrian crystal-maker's image with a new logo, colorful concept stores, and celebrity team-ups, most notably with Bella Hadid.
Speaking of Bella — we wouldn't be surprised if the style-setter stepped out in Swarovski's latest collab, considering her well-documented love of Dr. Martens.
Shop our favorite products