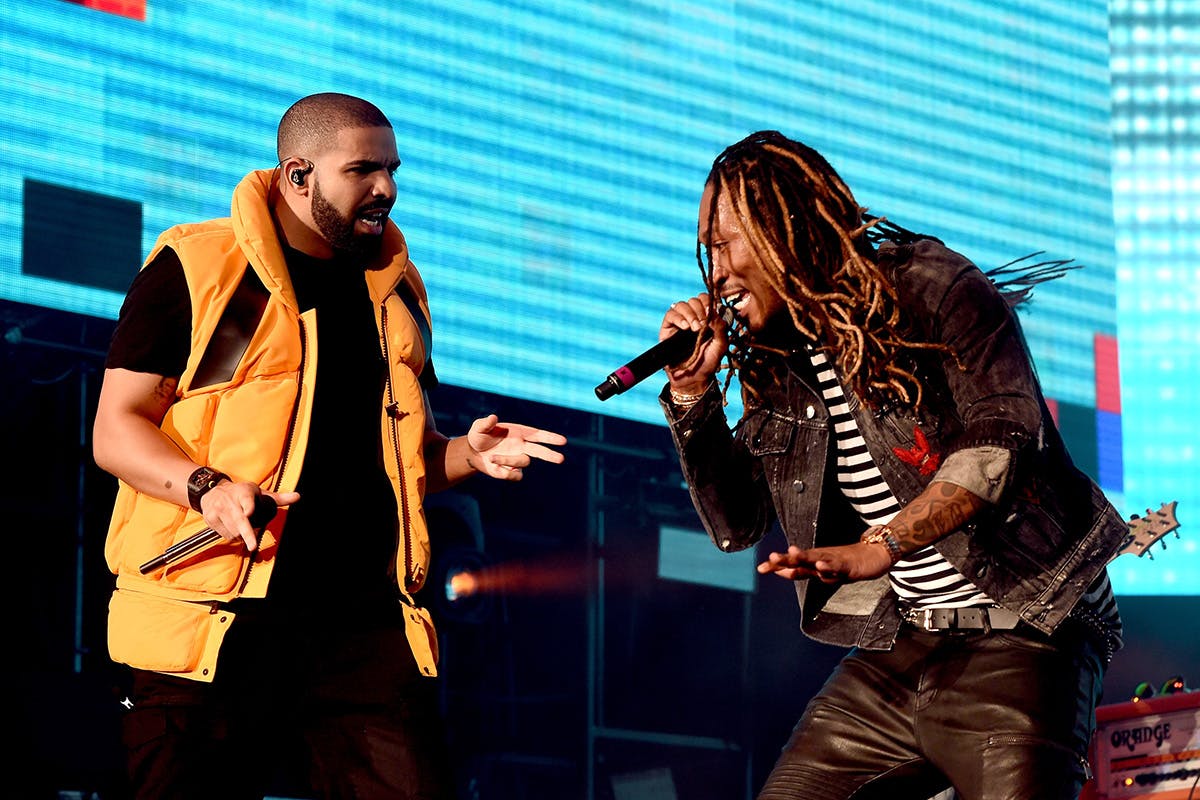 Drake just surprise-dropped "Desires," his latest collaboration with Future. A snippet of the track first surfaced on Twitter a few weeks ago, and now the Canadian artist has shared the full version on Soundcloud.
Produced by D. Hill, the track sees the pair reminiscing about a love interest from Houston. Drake, for example, raps, "You come from a city where there's lean with the rocks in it / How the fuck you keep so many secrets?"
The new track follows their previous release "Life Is Good," which dropped earlier this month. That track has been climbing the charts, earning Drake his 207th entry on the Billboard Hot 100 chart — a record he currently shares with the cast of Glee.
Drake and Future are also rumored to be working on a new collab album, What a Time to Be Alive 2. There's not much information about that yet, but you can discover everything we know about that project here.
Listen to Drake x Future's new collab track "Desires" below.