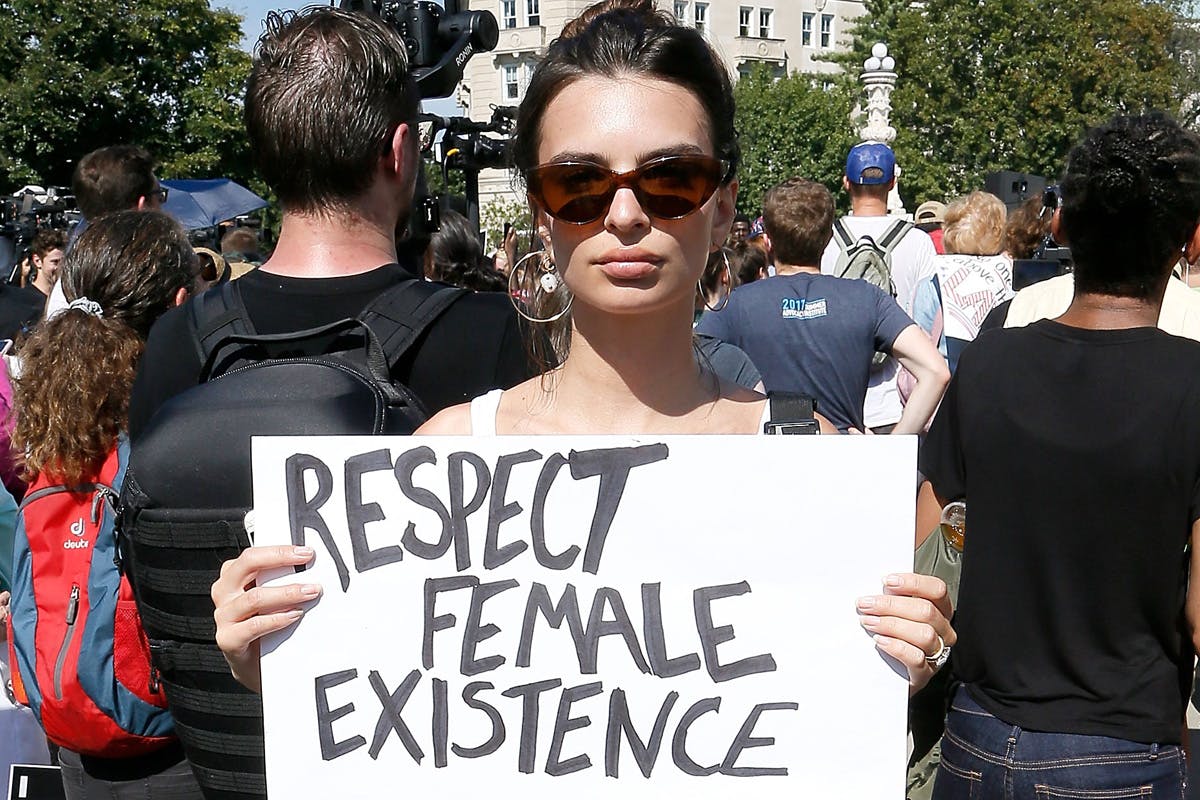 Emily Ratajkowski and comedian Amy Schumer were arrested on Thursday after protesting the nomination of Brett Kavanaugh to the United States Supreme Court.
Kavanaugh has been accused of sexually assaulting Christine Blasey Ford in 1982, and has also been accused of sexual misconduct by three other women.
More than 300 people were detained for "unlawfully demonstrating" inside the Senate office building.
Ratajkowski confirmed her arrest on Instagram, writing, "Today I was arrested protesting the Supreme Court nomination of Brett Kavanaugh, a man who has been accused by multiple women of sexual assault. Men who hurt women can no longer be placed in positions of power. Kavanaugh's confirmation as a Justice of the Supreme Court of the United States is a message to women in this country that they do not matter. I demand a government that acknowledges, respects and supports women as much as it does men."
Those thoughts were echoed by Schumer, who made a speech at the event.
In other news, Chance the Rapper donates $1 million to Chicago mental health services.