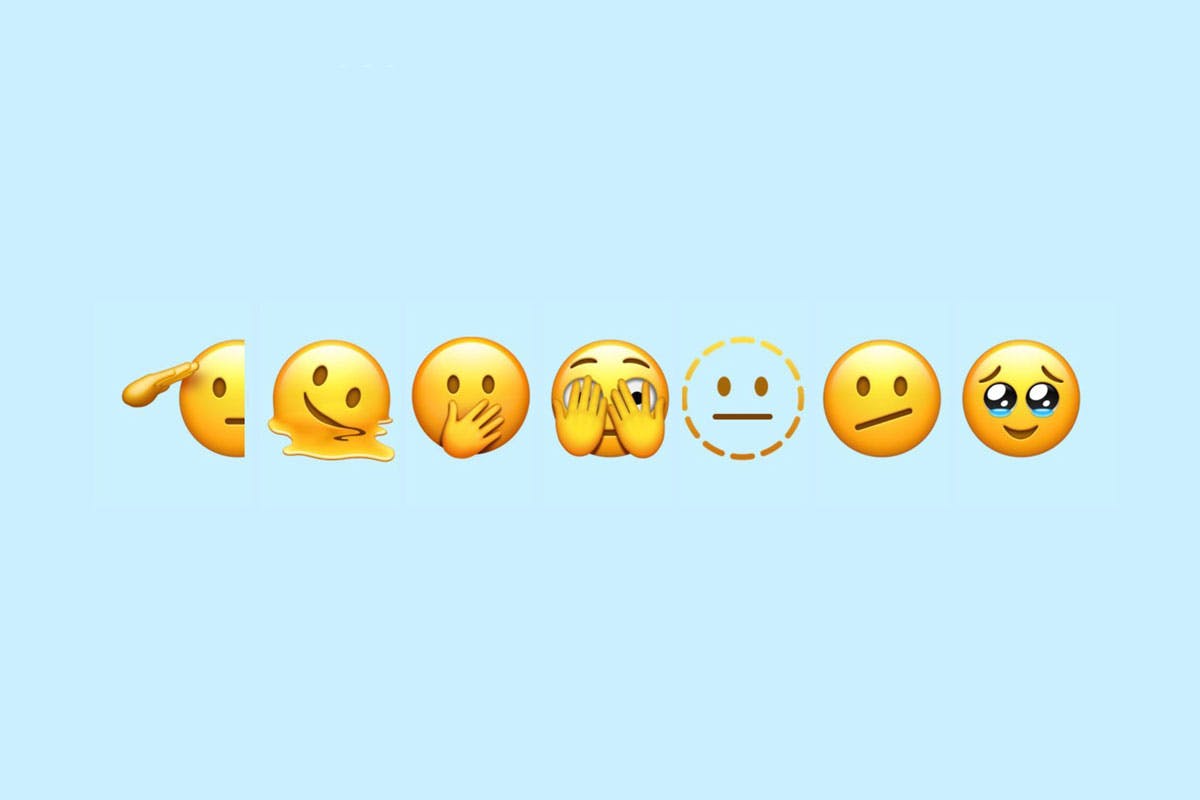 The folks over at Unicode Consortium let their beautiful, dark imaginations run wild while designing the latest batch of emoji, just released as part of iOS 15.4.
The 37 new icons include some extremely stirring additions including Biting Lip (sensual!), Beans (gassy!), and Hand With Finger and Thumb Crossed (BTS stans, rise up!).
There are also some designs that strike fear in my heart, namely, Troll. The reclusive, ugly creature is depicted with sickly green skin, a spiky staff, and what appears to be thoroughly raggedy Carhartt 'fit (kind of an apt representation of the other, perpetually online breed of troll).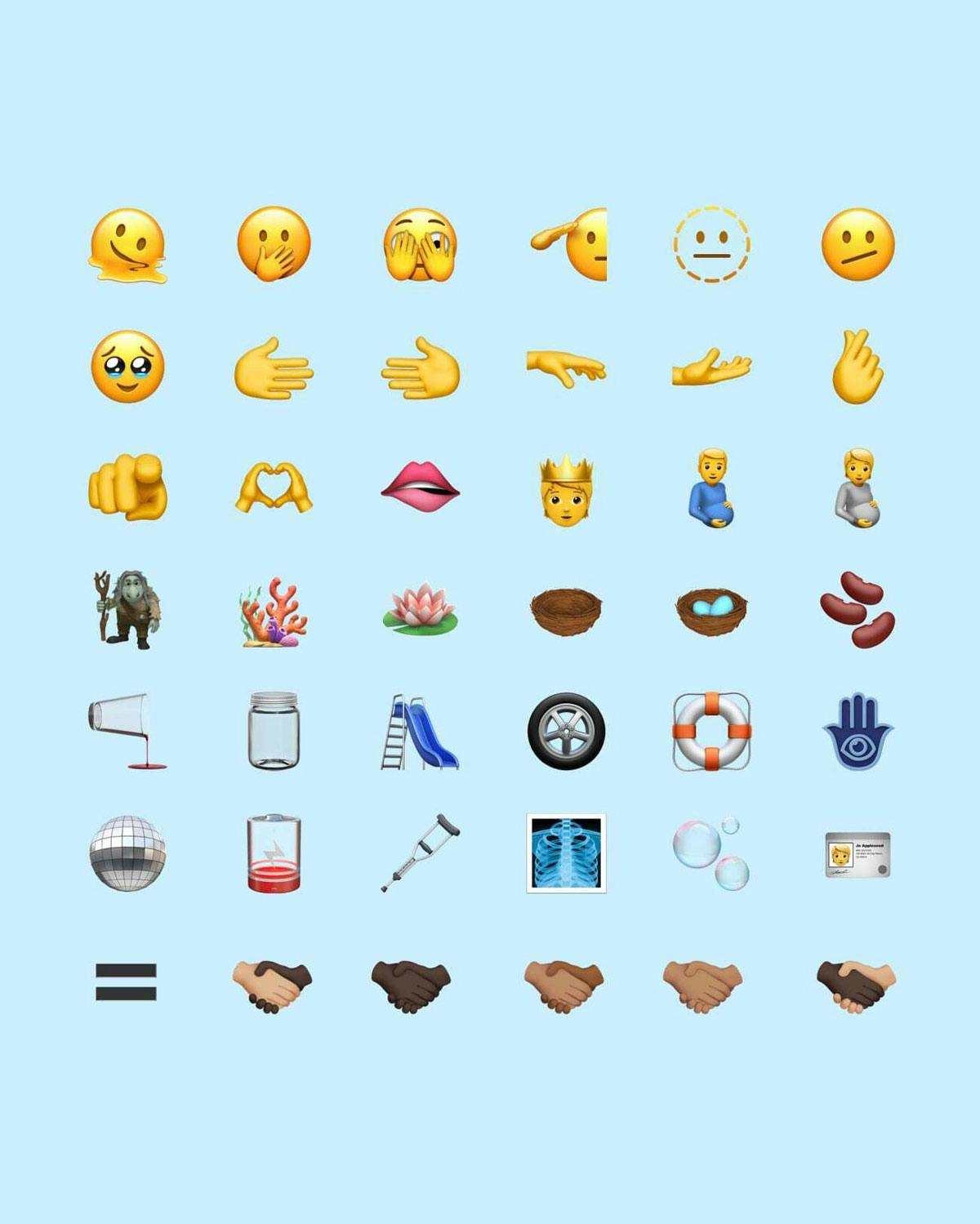 Other spooky emoji include Low Battery, Jar (doctor's office flashbacks), and Pouring Liquid (is that wine or blood?).
There's also the unsettling Dotted Line Face, who might be struggling with his mental health, just like the orange M&M.
Other emoji that may or may not need professional help include Melting Face, Face With Diagonal Mouth, and Saluting Face (why does he — they? — only have half of a head?).
Less noteworthy but still very necessary icons: Playground Slide, Pregnant Man, Bubbles, and Person With Crown.
In addition to the new crop of emoji, the update also introduced mask-friendly Face ID, Universal Control, and vaccine passport support in the EU.
Basically, your phone is about to get a lot more functional — and your text message history a lot freakier.