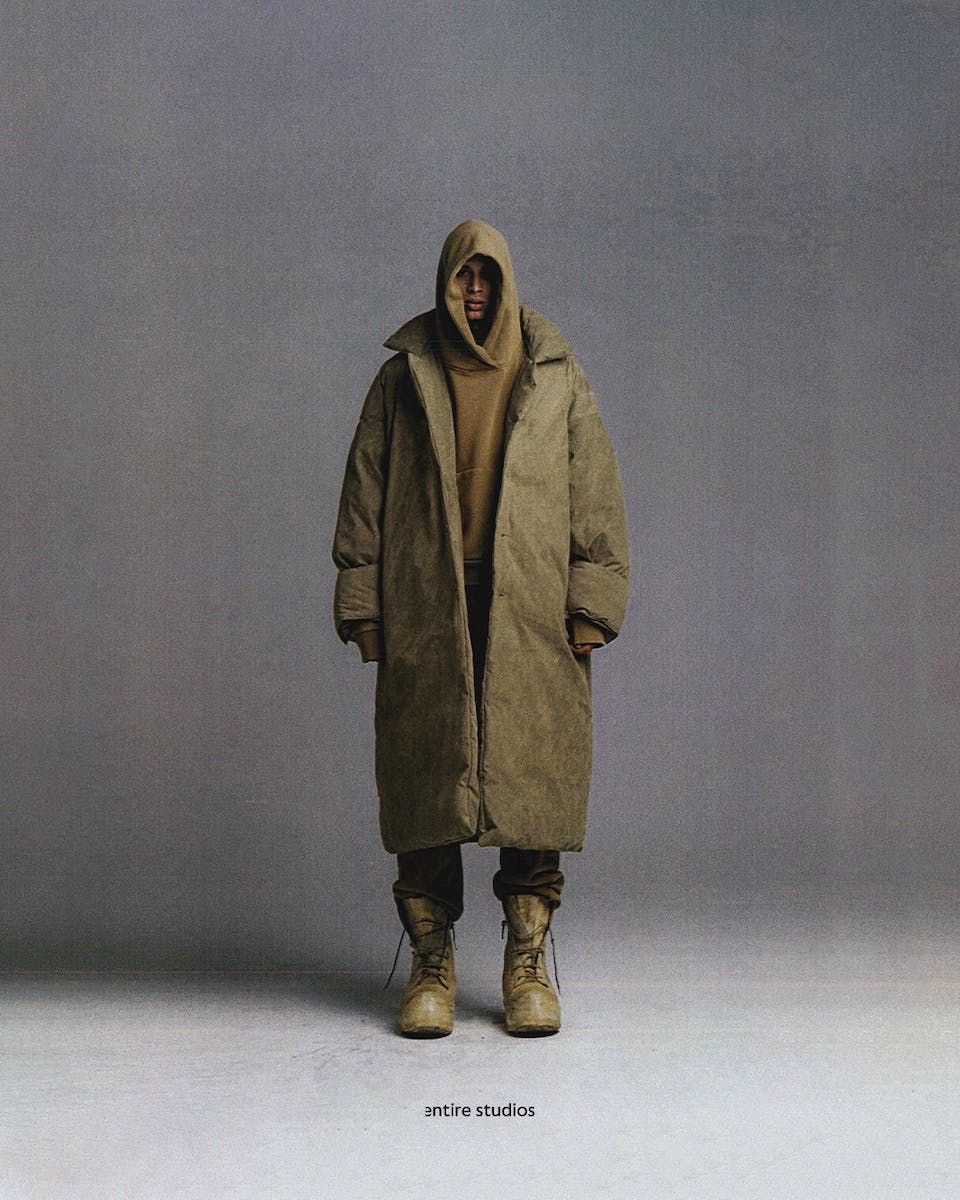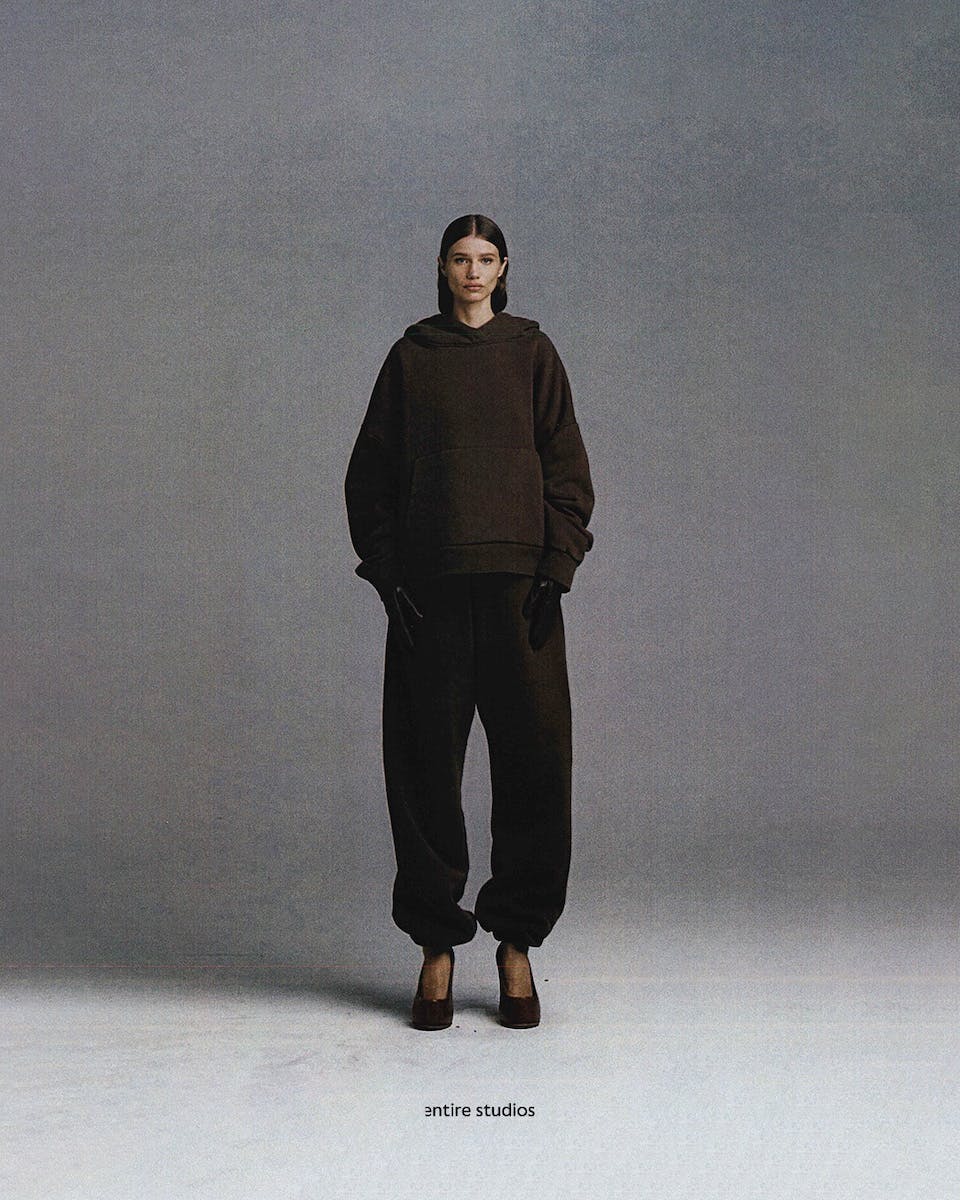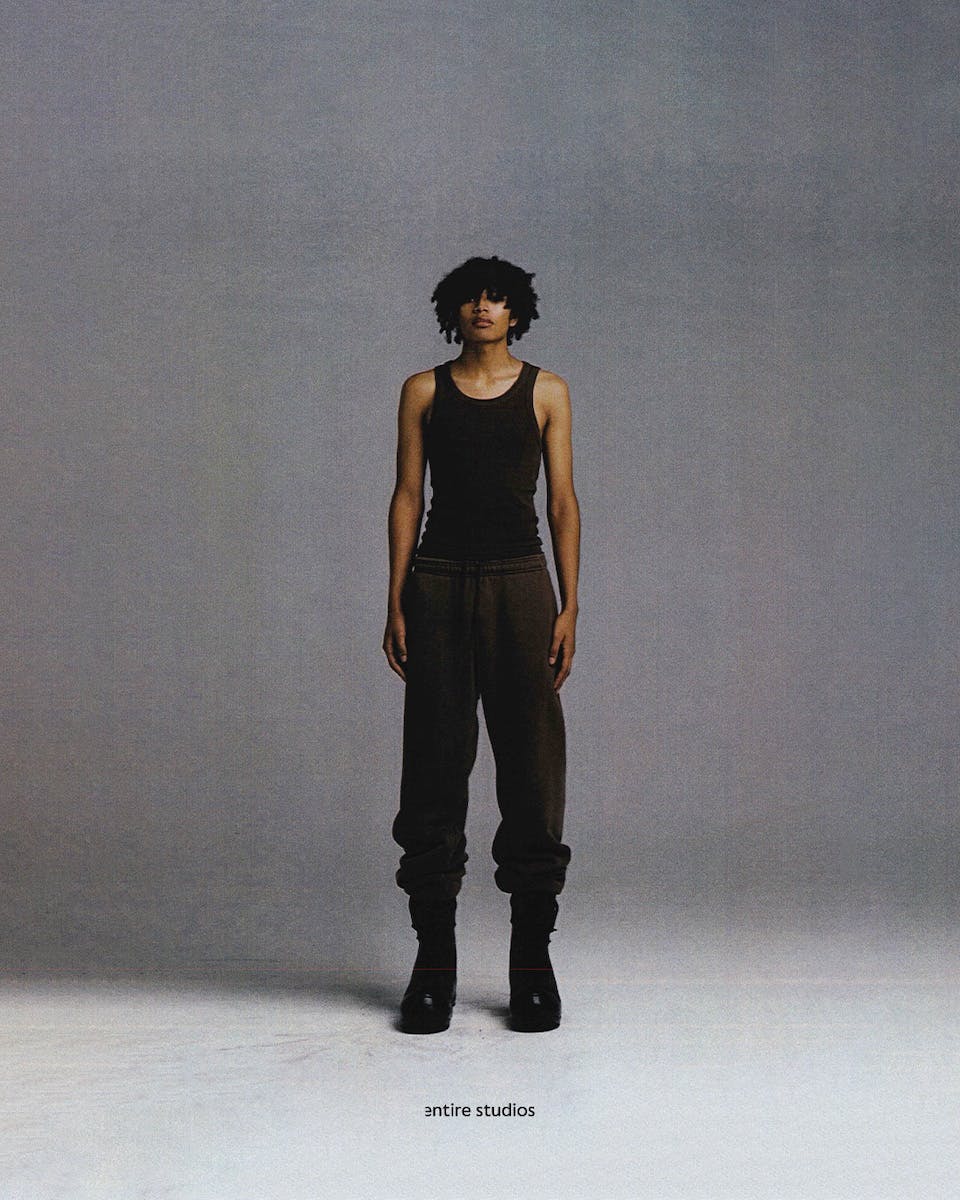 Despite keeping its distance from any noticeable logos, and only just reaching the three-year anniversary of its founding, there's no mistaking an Entire Studios collection when you see one.
What's on paper a fledgling label run by two creatives in their twenties, has cemented itself as changing the face of luxury fashion through its distinct aesthetic made up of extreme proportions, neutral color pallets, and utilitarian details.
"It's life or death to make sure we get the color, silhouette, and shape right. We really don't want to miss one detail," the duo behind the brand previously told us, who worked as stylists and part of the creative team behind YEEZY before launching the label.
And with its latest pieces dropping at the Highsnobiety Shop, it continues to perfect the formula that has made it both a constant on Instagram explore pages and a favorite of A-listers.
That, of course, includes updated versions of its first release and hero product: the SOA down jacket.
A design that you can find being worn everywhere from a ski-riding Kendall Jenner to a courtside Quavo to a Justin Bieber and Don Toliver music video, it has been dubbed the "buzziest puffer jacket of the season" thanks to the legion of celebrity fans it has acquired.
Instantly recognizable through its billowing proportions and cropped body, the jacket arrives in a new selection of overwashed color pallets described by the label with names such as "military dust".
They drop along with its sleeveless close relative, the Pillow Vest, and a new full-length puffy design for days when it's too cold for cropped outerwear. You can think of the latter as a cross between Arsene Wenger's famous touchline uniform and military surplus gear.
But beyond the outerwear which has become its signature, the label's newest drop also includes its highly-popular selection of sweats, complete with the same extreme boxy shape, and a new ribbed tank top.
Overall, the entire release creates a uniform of oversized and comfy pieces where calling it "cozy" feels like an understatement.
Scroll down to shop a selection from the latest Entire Studios drop
Want to keep browsing? Download the Highsnobiety app for all the hottest products and brands from the Highsnobiety Shop.