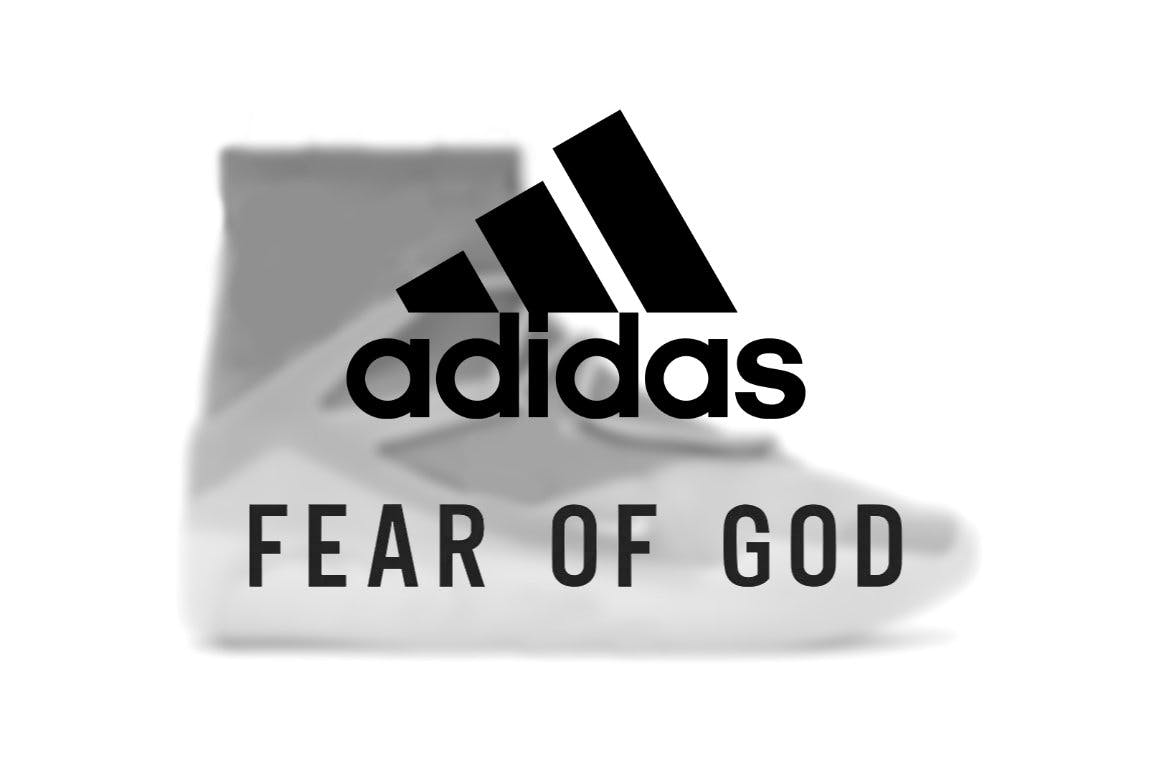 Highsnobiety aims to provide our readers with the latest updates in the sneaker world. However, we cannot verify the reliability of any unauthorized leaks or rumors unless this information is provided directly by the brands themselves.
Fear of God and adidas are finally set to drop their collaborative sneakers, it seems. It only took about two and a half years!
First look imagery of FOG and adidas' shoes reveal two pretty familiar-looking shapes: a high-top sneaker very reminiscent of Fear of God's debut Nike collab and tonal slide sandals, each printed with stylized three-stripes branding that's presumably the new logo for Fear of God Athletics, the adidas sub-label overseen by Fear of God founder Jerry Lorenzo that was first announced back in December 2020.
The high-top Fear of God Athletics basketball shoes are surprisingly similar to the Nike Air Fear of God that Lorenzo and The Swoosh created back in 2018, even down to the colorway.
However, these shoes replace the complex paneling of the Nike sneakers with a relatively simple laced vamp and forefoot strap that looks like Under Armour did a YEEZY 750.
It shouldn't be surprising that Fear of God Athletics leans more function than fashion, though: Lorenzo apparently imagined it as a proper sportswear line rather than a lifestyle label.
Similarly, the Fear of God x adidas slide sandal is pretty normal stuff, just a squishy adilette-style slipper with that same debossed Three Stripe branding.
Given Lorenzo's since-deleted calls for Kanye to rejoin adidas, you might've thought that Fear of God Athletics would be the YEEZY sequel that adidas would seemingly crave following a particularly rough financial quarter.
Not so, it appears, though Ye may actually be in touch with adidas after all, despite outrage that adidas would consider selling Ye-free YEEZY sneakers.
Thus far, Fear of God Athletics has only dropped a co-branded adidas hoodie and crewneck. Its sneakers obviously don't have a release date as these leaked shoes are mere samples, but don't be surprised if FOG and adidas make their sportswear debut later in 2023.
Shop our favorite products