Brand: Fendi
Season: Fall/Winter 2021
Buy: Online at Fendi's website
Editor's Notes: Fendi gave the Peekaboo, one of its most recognizable handbags, a grown-up makeover.
The Italian house just released new versions of the bag that, in my opinion, stray too far from its playful roots.
Designed by Silvia Venturini-Fendi, the Peekaboo made its debut in 2008, at the label's Spring/Summer 2009 runway show. The top-handled bag is constructed with several compartments that allow it to be worn half-open, revealing its interior.
Over the years, Fendi has riffed on the bag's intentionally undone design by lining its inside with contrasting colors, prints, and textures for a full-on "Peekaboo!" moment.
Interestingly, Fendi's latest styles forgo a contrasting shade inside. Arriving in vibrant red, yellow, and blue, the bags boast tonal stitching and hardware, resulting in an entirely primary-hued capsule.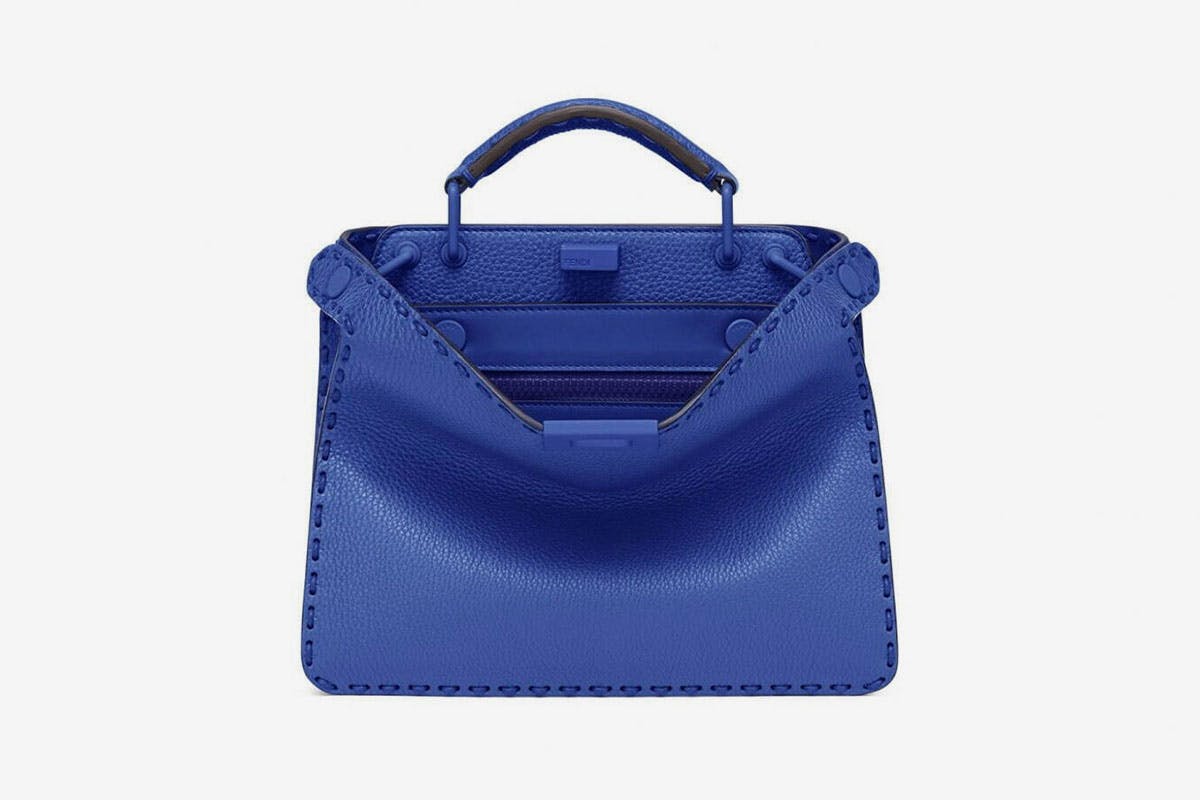 I'm all for bright colors — but the Peekaboo loses its magic without that unexpected touch of contrast.
The brand's most successful versions of the bag incorporate a flash of Fendi's Zucca monogram at the interior, or a pop of neon. I'm even a fan of the campy "monster" Peekaboo, which features eyeball-shaped hardware peering up out of the accessory.
In fact, I'll admit to liking Fendi's fox fur and python Peekaboo, an enticingly fluffy creation. (Since then, the house has dabbled in faux fur but has yet to ban genuine skins, a move that Kering recently made)
Fendi's latest bags will appeal to minimalists with a penchant for bright colors, but they lack the levity that makes the Peekaboo so iconic.