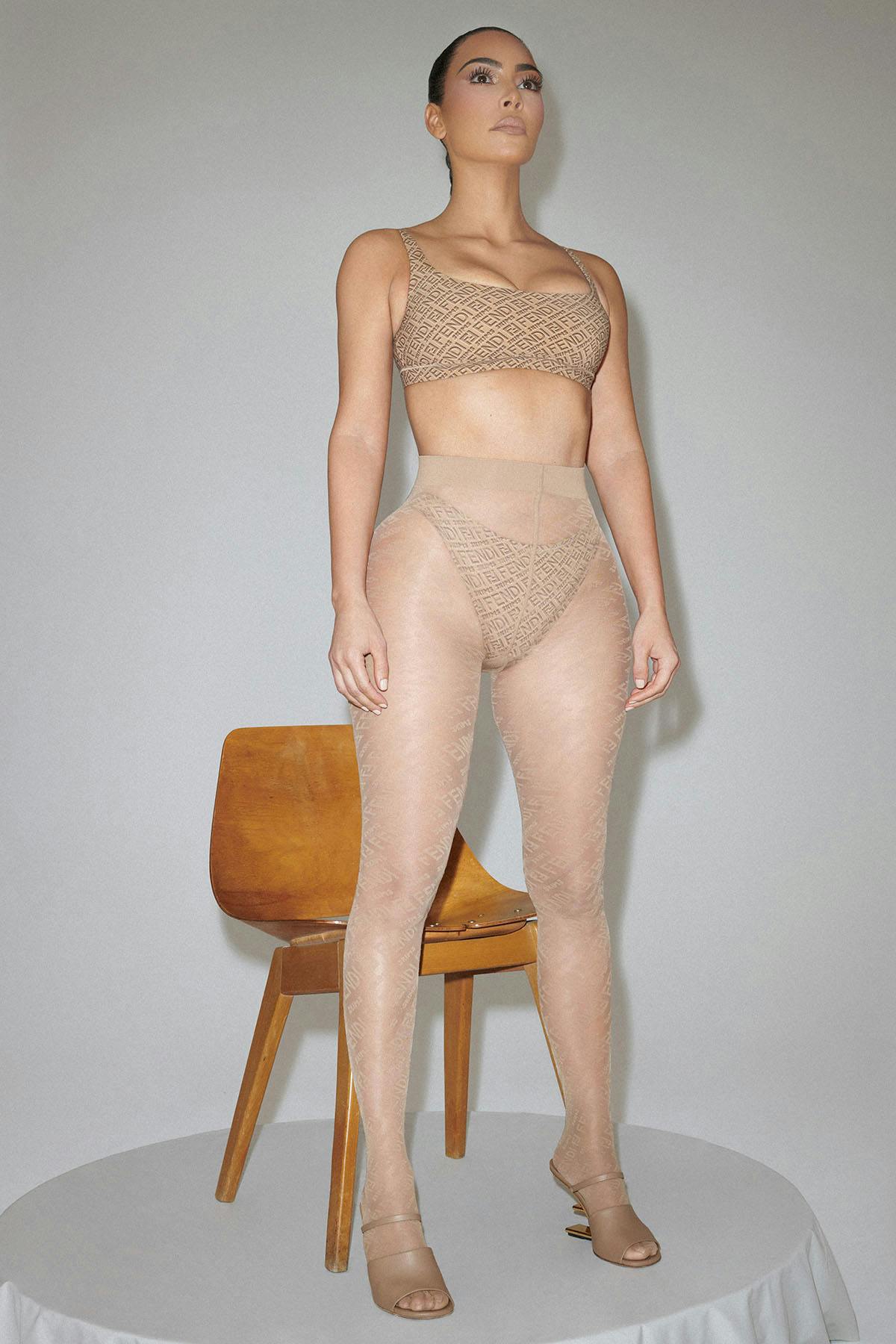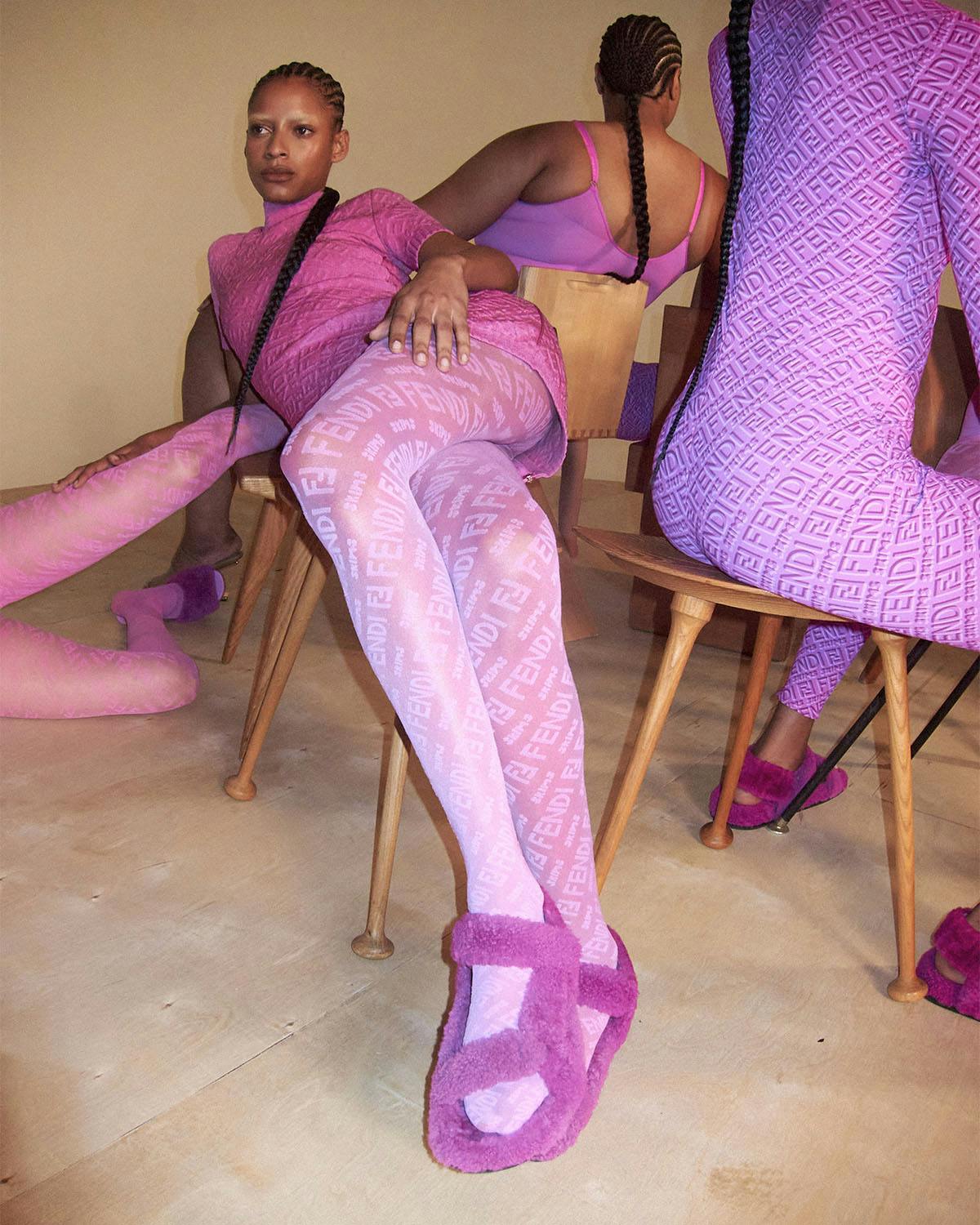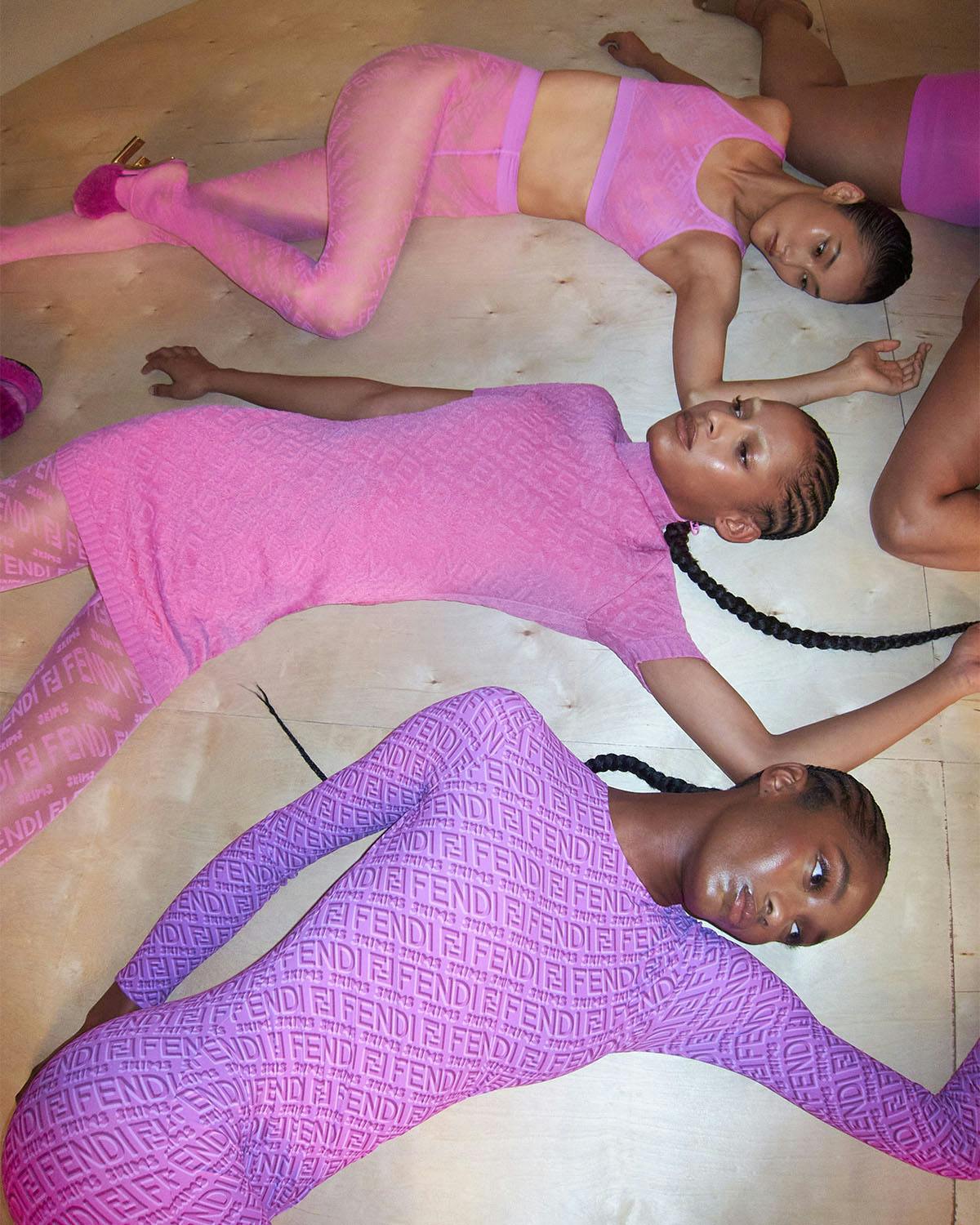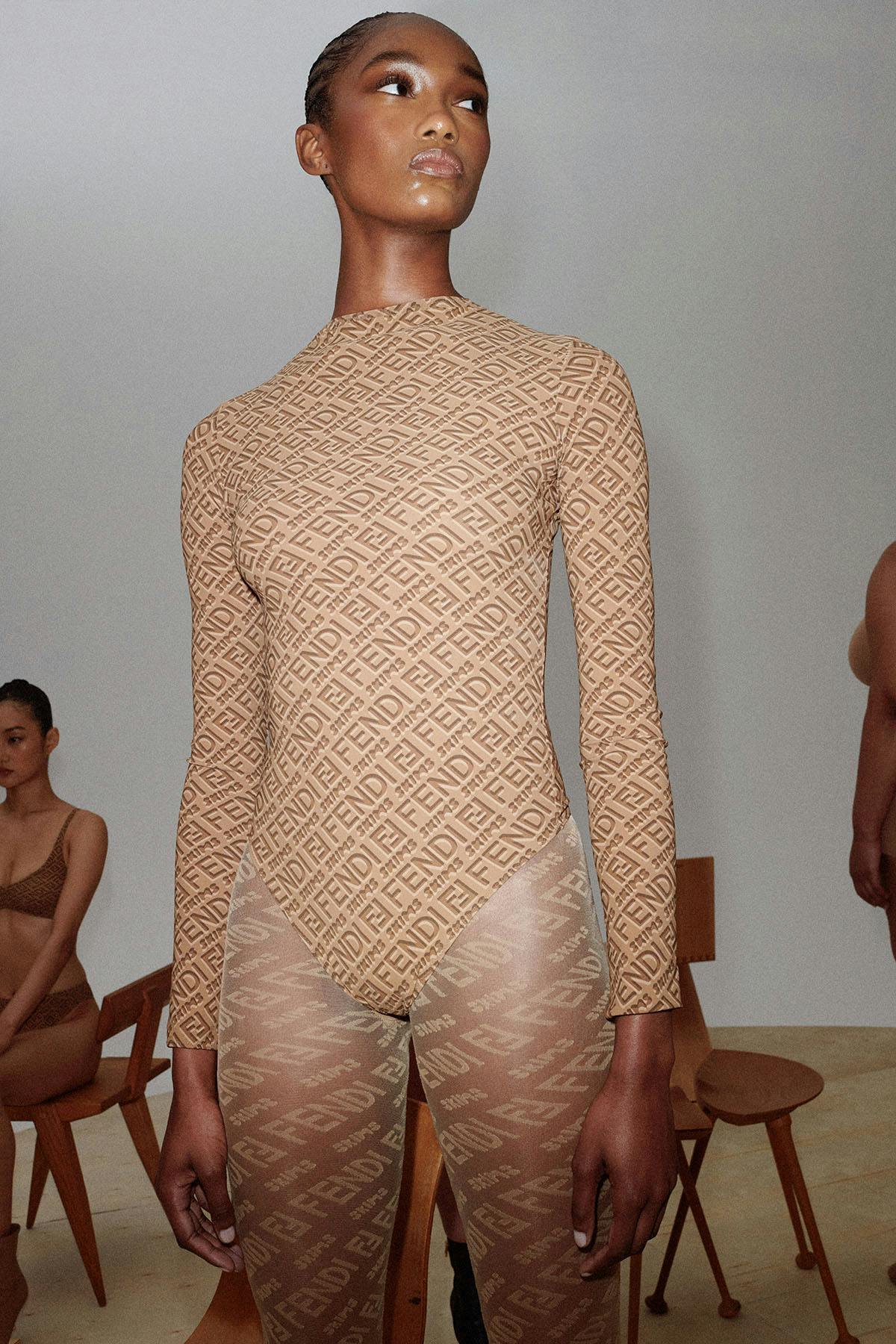 I'll be the first to admit that I tend to take a — cringe — contrarian stance when it comes to most things that excite the general public.
Naturally, when rumors of a collaboration between Kim Kardashian's SKIMS and Kim Jones of Fendi surfaced, I rolled my eyes.
The great "Fendace" swap was dizzyingly garish enough — do we really need Zucca print compression tights?
Admittedly, I spoke too soon. I'm not one to jump to the defense of a billionaire, much less a reality TV star who isn't a Real Housewife, but after perusing preliminary images of Fendi x SKIMS, I realized: this is pretty good.
First of all, props to Jones and Kardashian — or shall we say Kim²? — for recognizing that shapewear is a burgeoning product category, one that's expanding beyond "innerwear" into loungewear and other athleisure-inspired staples.
Just last week, Blackstone bought a majority stake in Spanx, the OG of shapewear, now valued at $1.2 billion. A far cry from its early days, Spanx now offers denim, outerwear, and swimwear in addition to underwear.
Fendi x SKIMS recognizes that the lines between underwear, activewear, and clothing are becoming increasingly blurred.
The collection includes no-brainers including logo hosiery (as it turns out, I do indeed need Zucca print compression tights) and sports bras, along with more substantial separates like logo mini-dresses and bodysuits.
There's even a puffer coat and draped leather dress, set to retail for $2,950 and $4,200, at the very top of the collection's price range (pieces start at $100).
Another wise move, Jones and Kardashian included footwear and accessories — a first for SKIMS — in the range with fresh takes on Fendi's famous Peekaboo bag and F-shaped First heel.
The duo also whipped up a shearling sandal, sure to be a hit among cozy-first shoppers. An entirely new silhouette for both brands, the strappy slip-on marries luxury with SKIMS' corner on the loungewear market.
I have mixed feelings about SKIMS, which Kardashian originally intended to name "Kimono" (yikes).
Most of my qualms regarding the brand (as well as 818 Tequila, Poosh, Kylie Beauty, etc.) stem from the Kardashian-Jenners' longstanding history of blackfishing and cultural appropriation, which leads us to the hotly debated question: can we separate the art from the artist (or the brand from its brand founder)?
I'm not even particularly partial to Kim Jones's womenswear.
But Jones has a special ability to tap into whatever part of our brain regulates hype and there's something about Fendi x SKIMS that's irresistibly fun.
It's partially the collection's purple-y pink shade and the unexpected nature of the team-up, a meeting of ultra-luxury and mass-market accessibility. It's even the way that Jones and Kardashian transformed underwear into a special treat that can be kept to oneself or flaunted, indoors or out.
In the wake of countless luxury-on-luxury collaborations (Valentino x Craig Green, sacai x Jean Paul Gaultier, Balenciaga x Gucci, the list goes on and on), Fendi x SKIMS is an unexpected breath of fresh air.
Want to keep browsing? Shop the latest Heron Preston for Calvin Klein drop below