Brand: Ferragamo
Season: Pre-Fall 2023
Editor's Notes: Maximilian Davis, the 26-year-old wunderkind reinventing Ferragamo, won't fall victim to sophomore slump. Three months after making his debut at the Italian luxury giant, Davis has unveiled an equally exciting sequel.
For Pre-Fall 2023, the designer continues to mine Hollywood glamor for inspiration, his way of paying homage to house founder Salvatore Ferragamo's career. A brief fashion history lesson: in 1923, Mr. Ferragamo opened a made-to-measure shoe shop in Los Angeles and eventually made a name for himself crafting footwear for big screen stars including Marilyn Monroe and Judy Garland.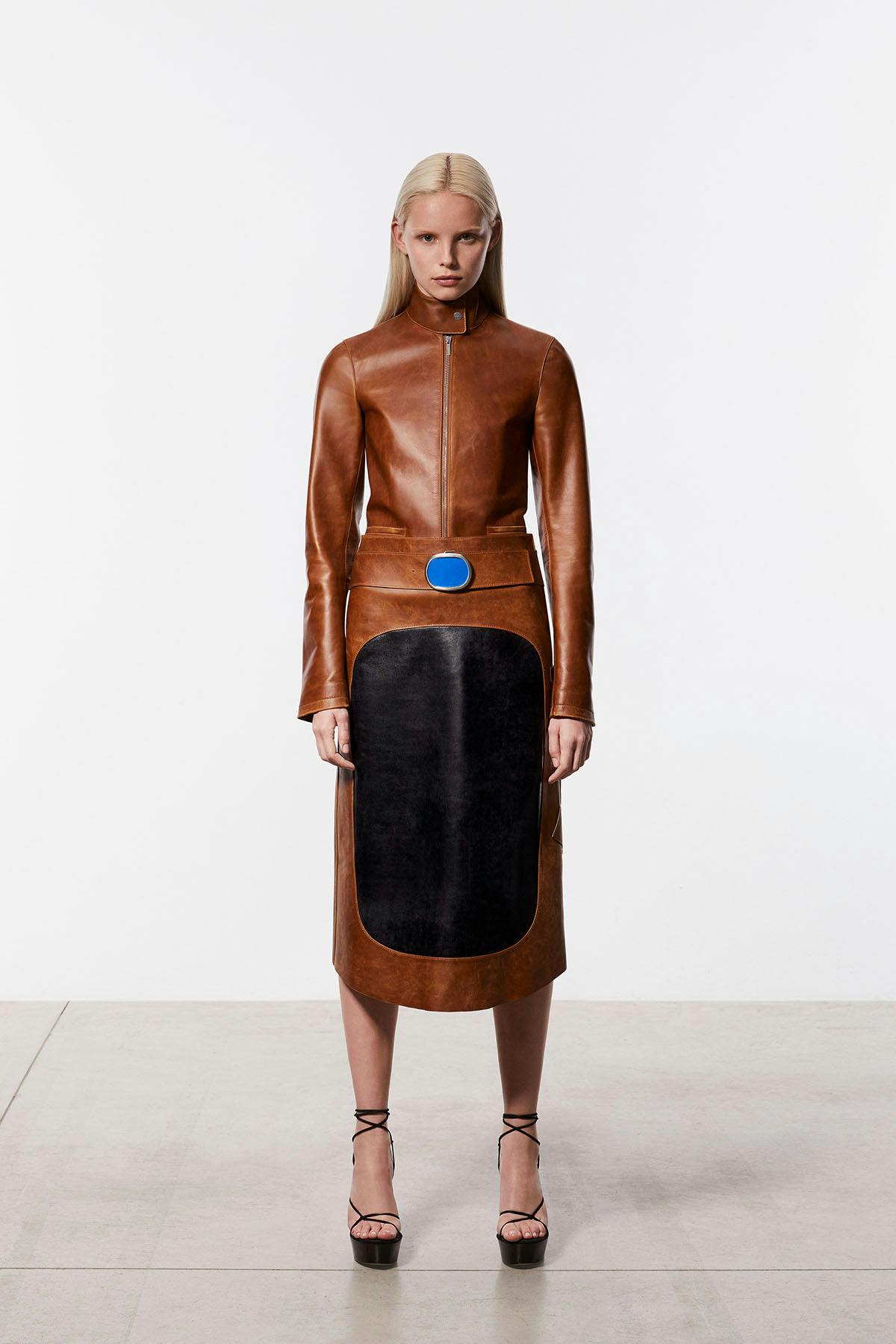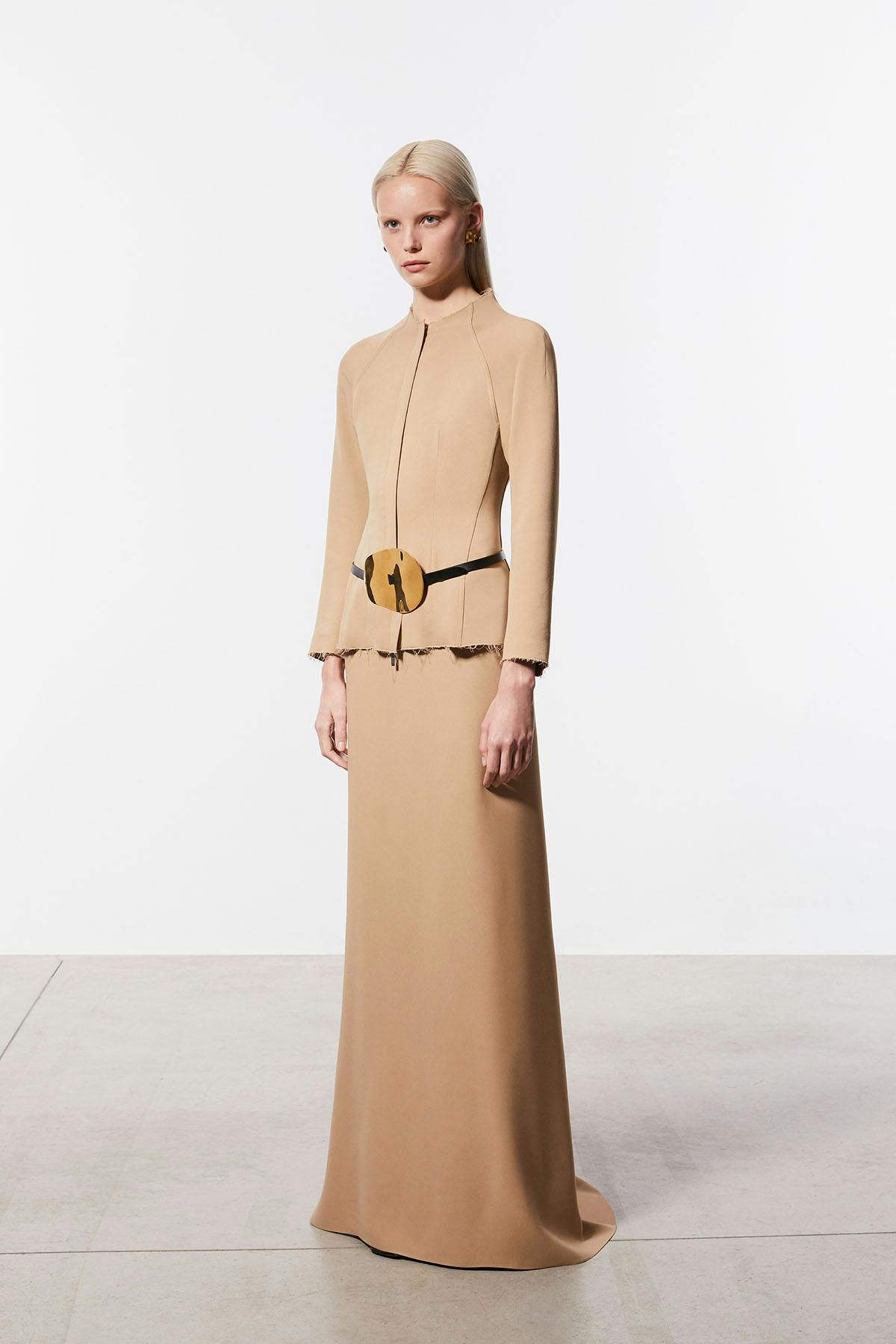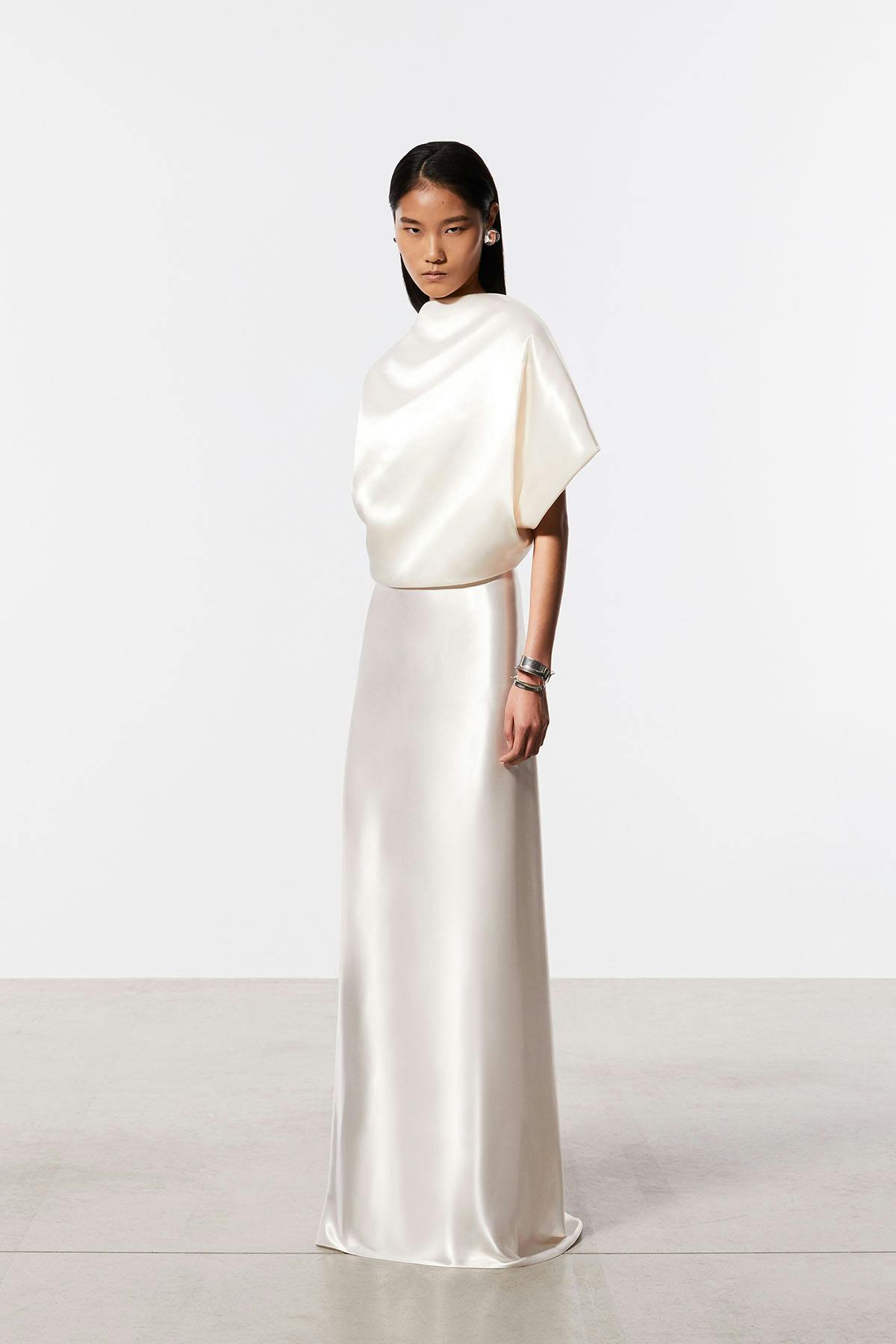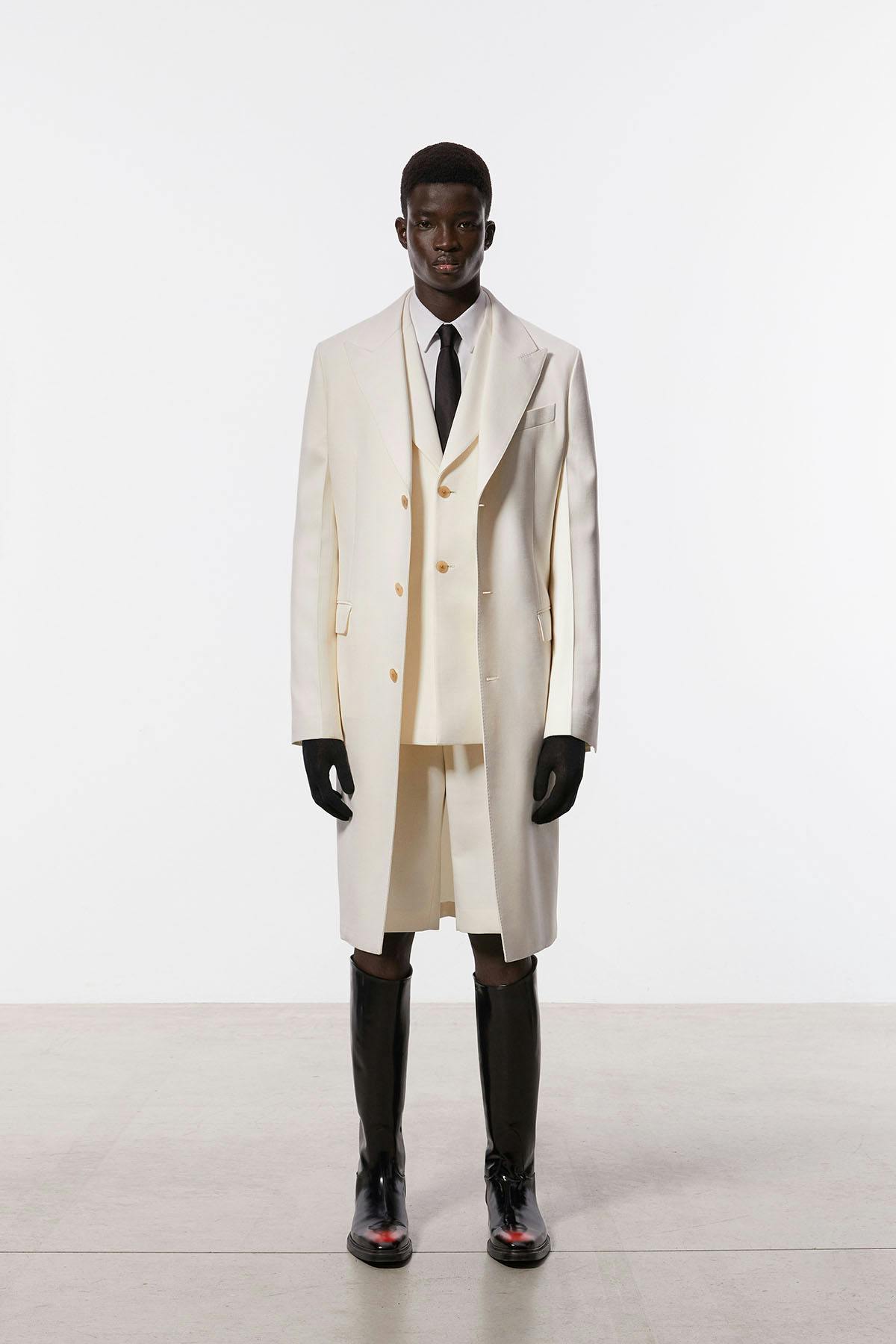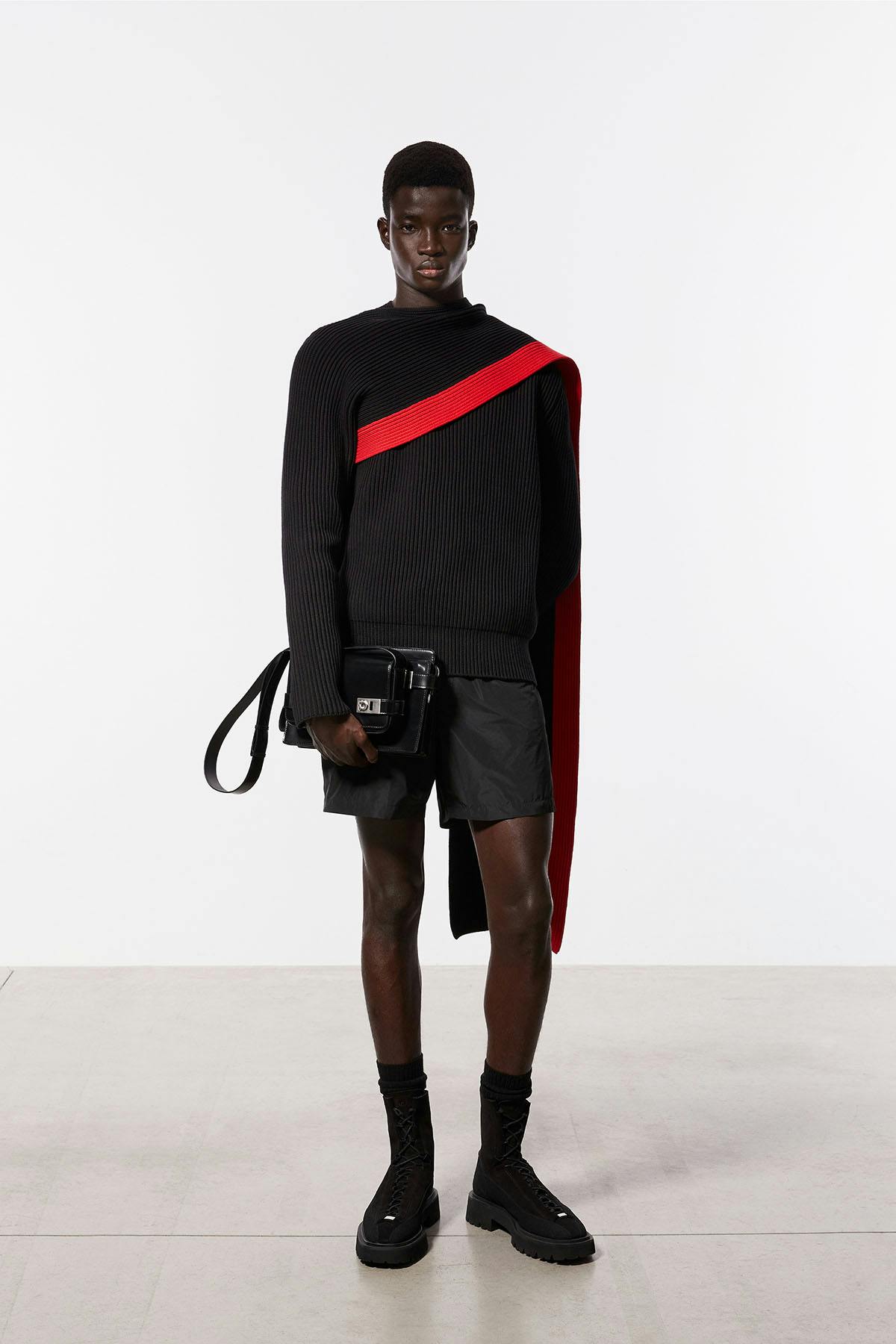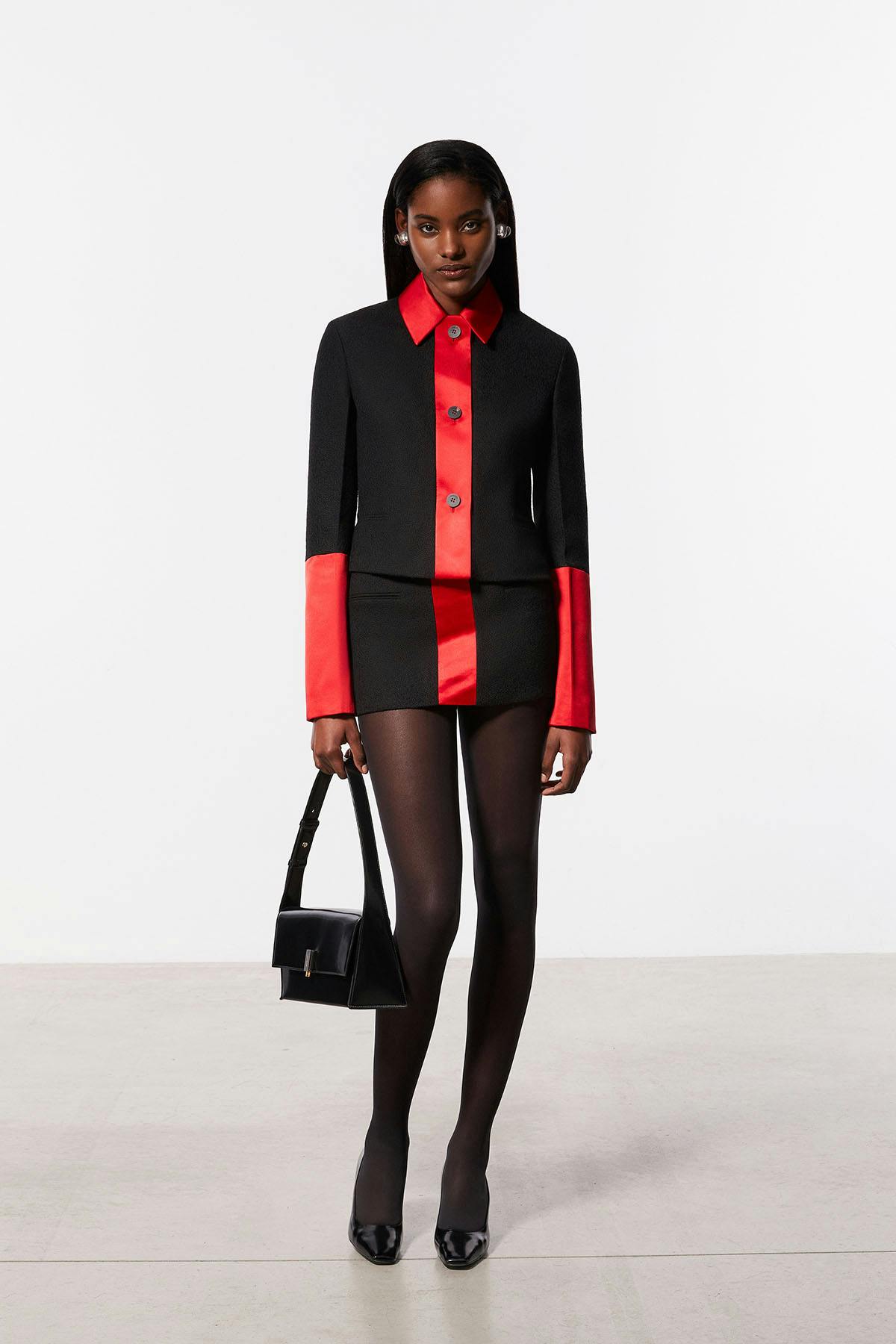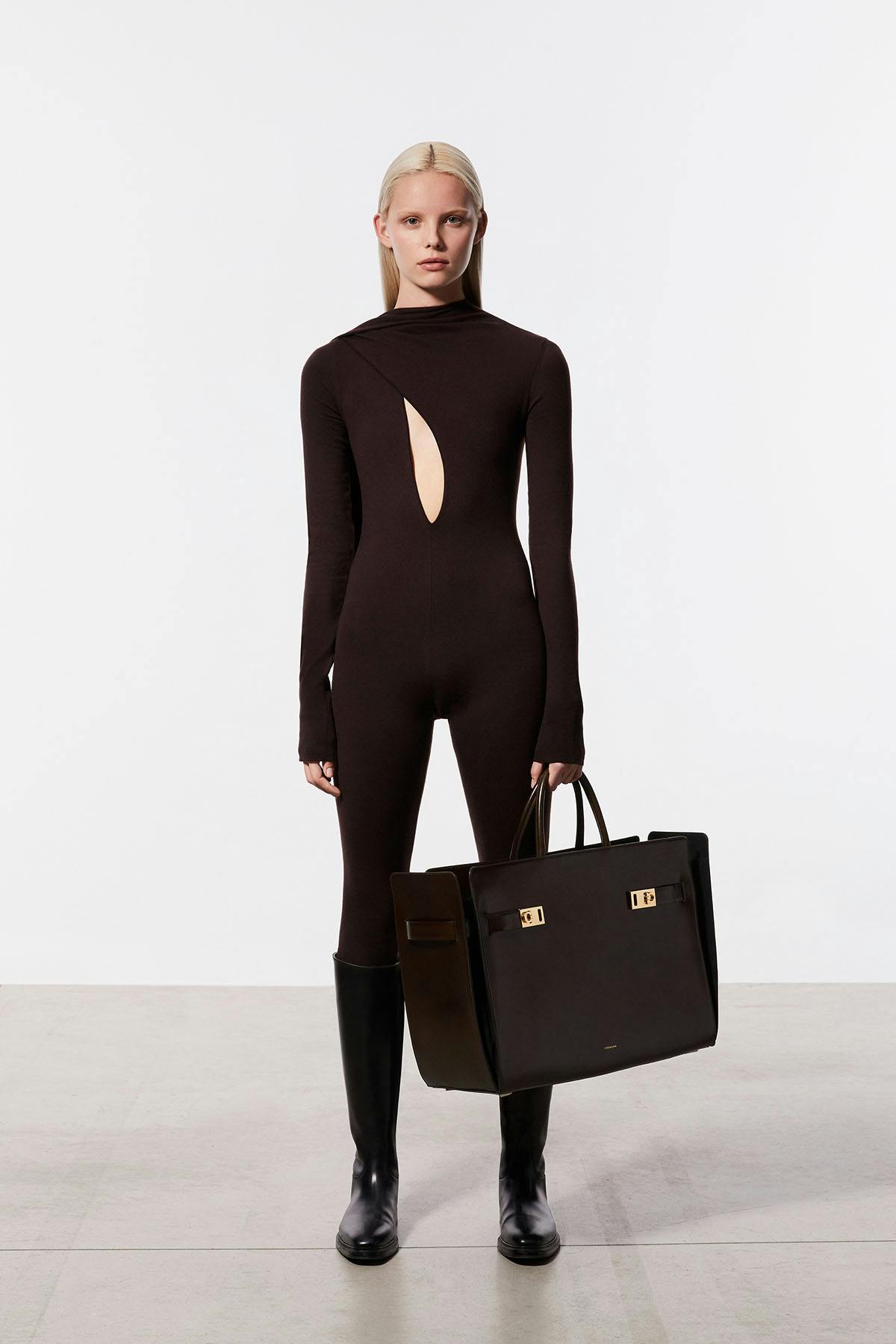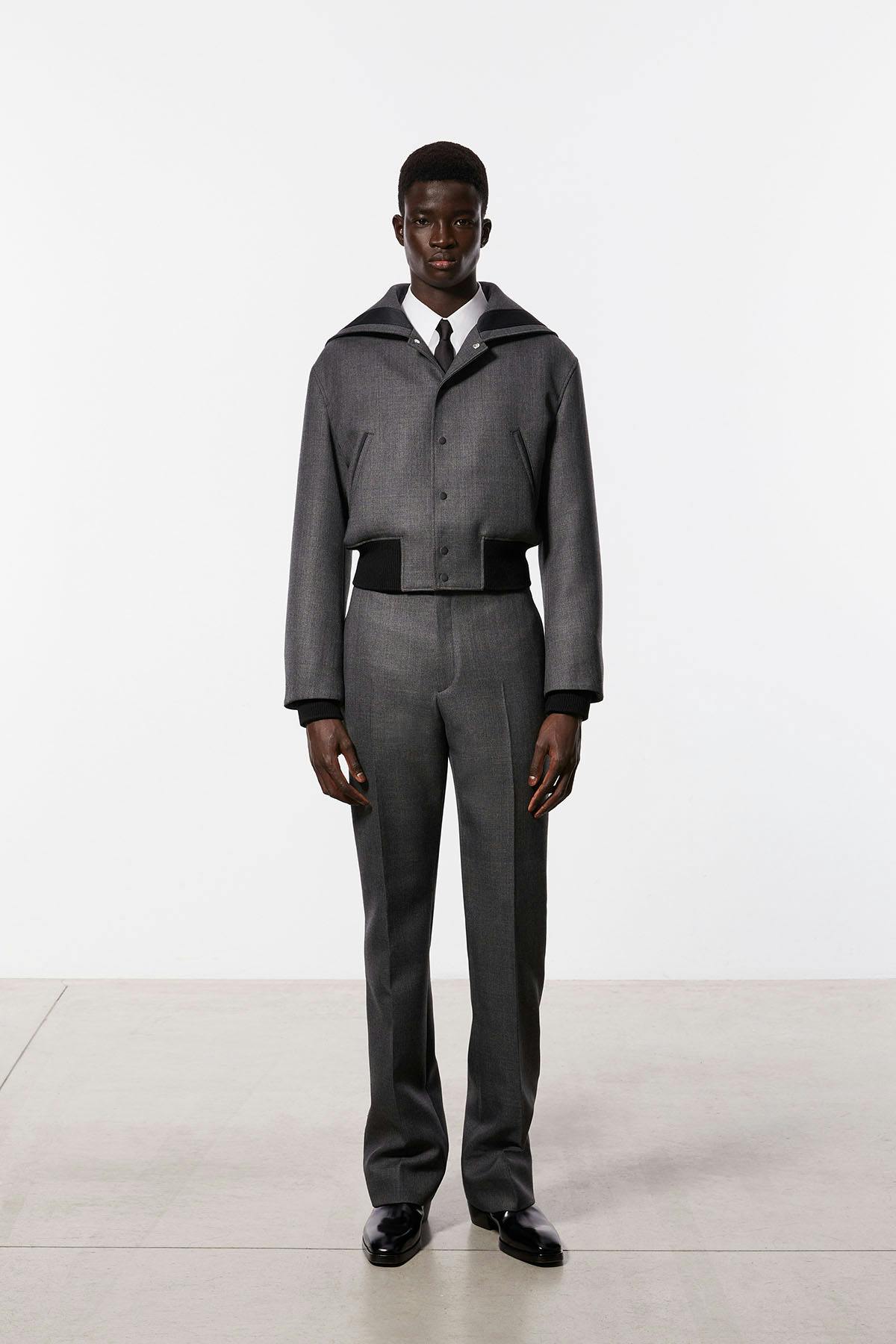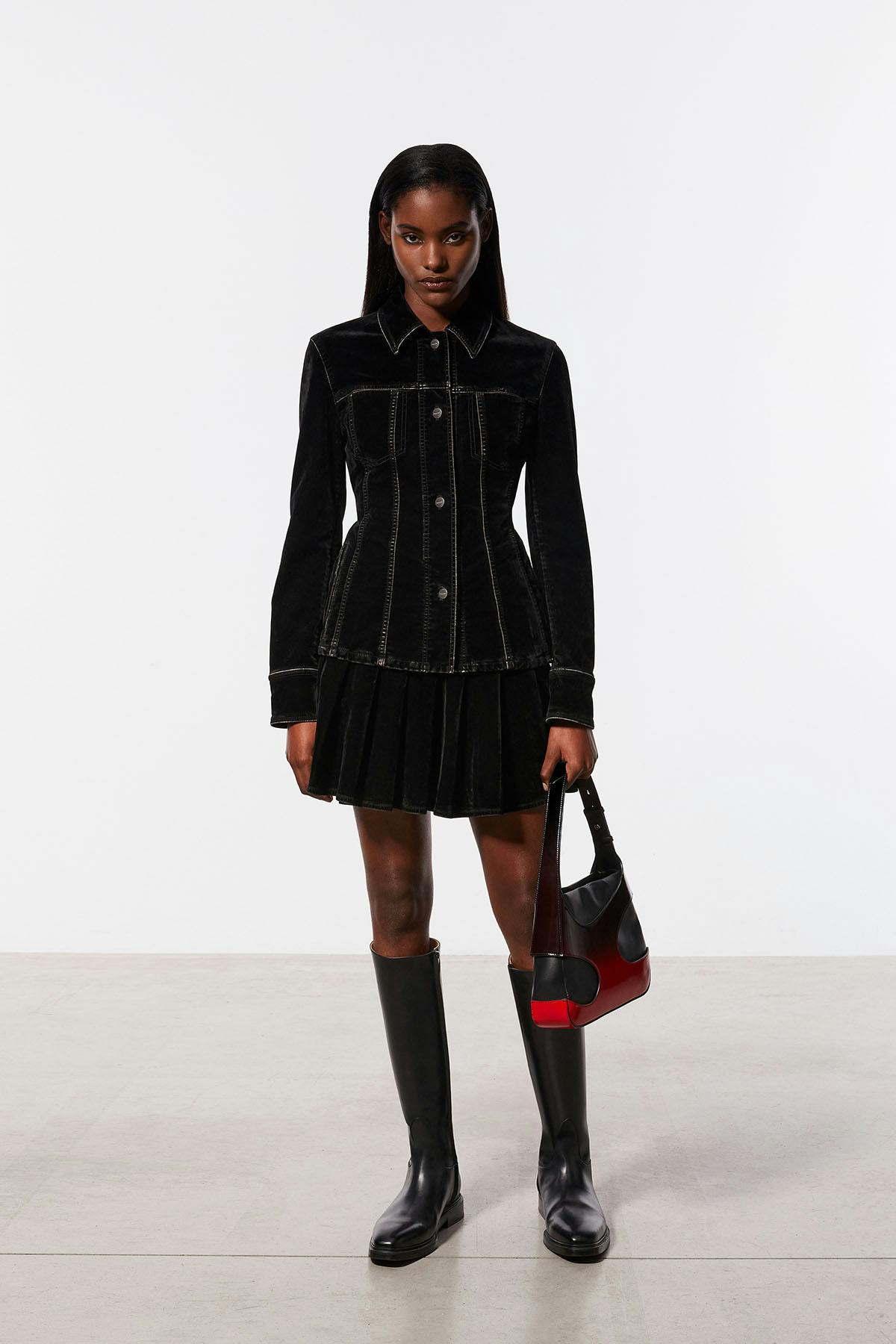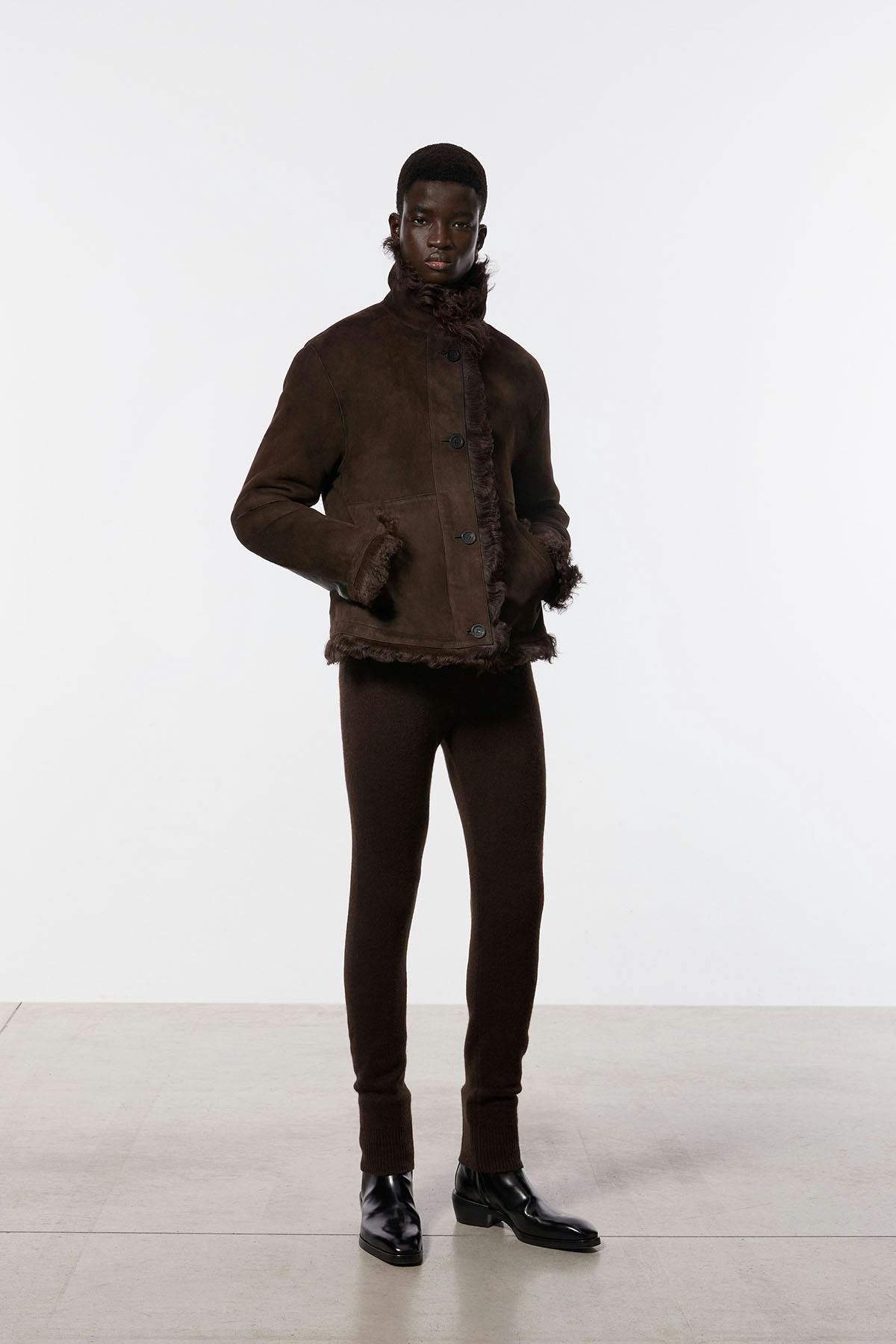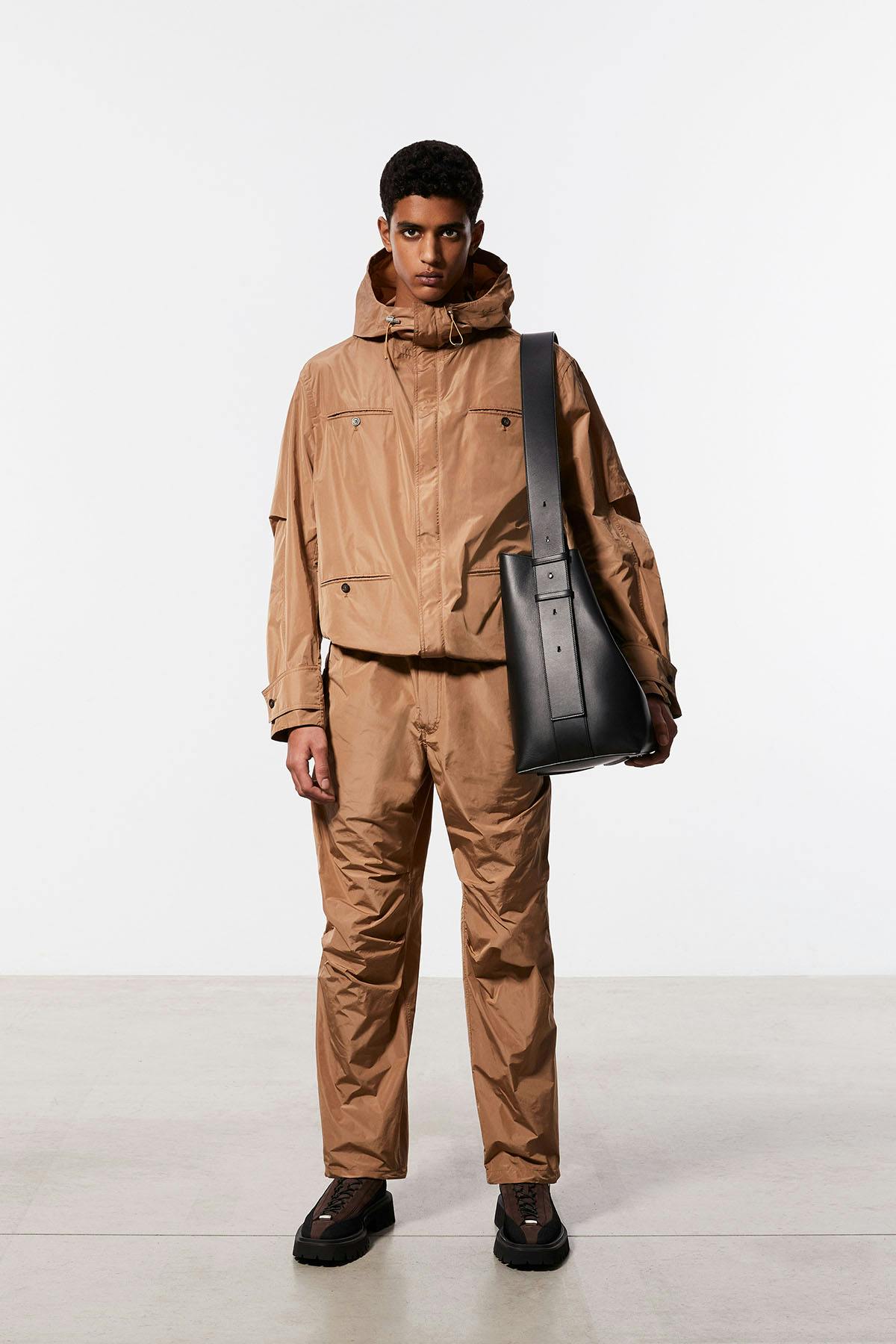 "I want to create a new Hollywood for Ferragamo – and it's about introducing new ways of dressing both for the red carpet and the everyday," Davis said in a press release.
So, what does one wear in Ferragamo's "new Hollywood?" Silk column gowns and skinny suits, simple silhouettes elevated by top-of-the-line fabrics and tailoring. Cashmere bodysuits and long johns, styled with equestrian boots and pristine leather handbags. Canadian tuxedos and leather pants, nods to the cowboy kicks Ferragamo designed for 1923's silent Western The Covered Wagon.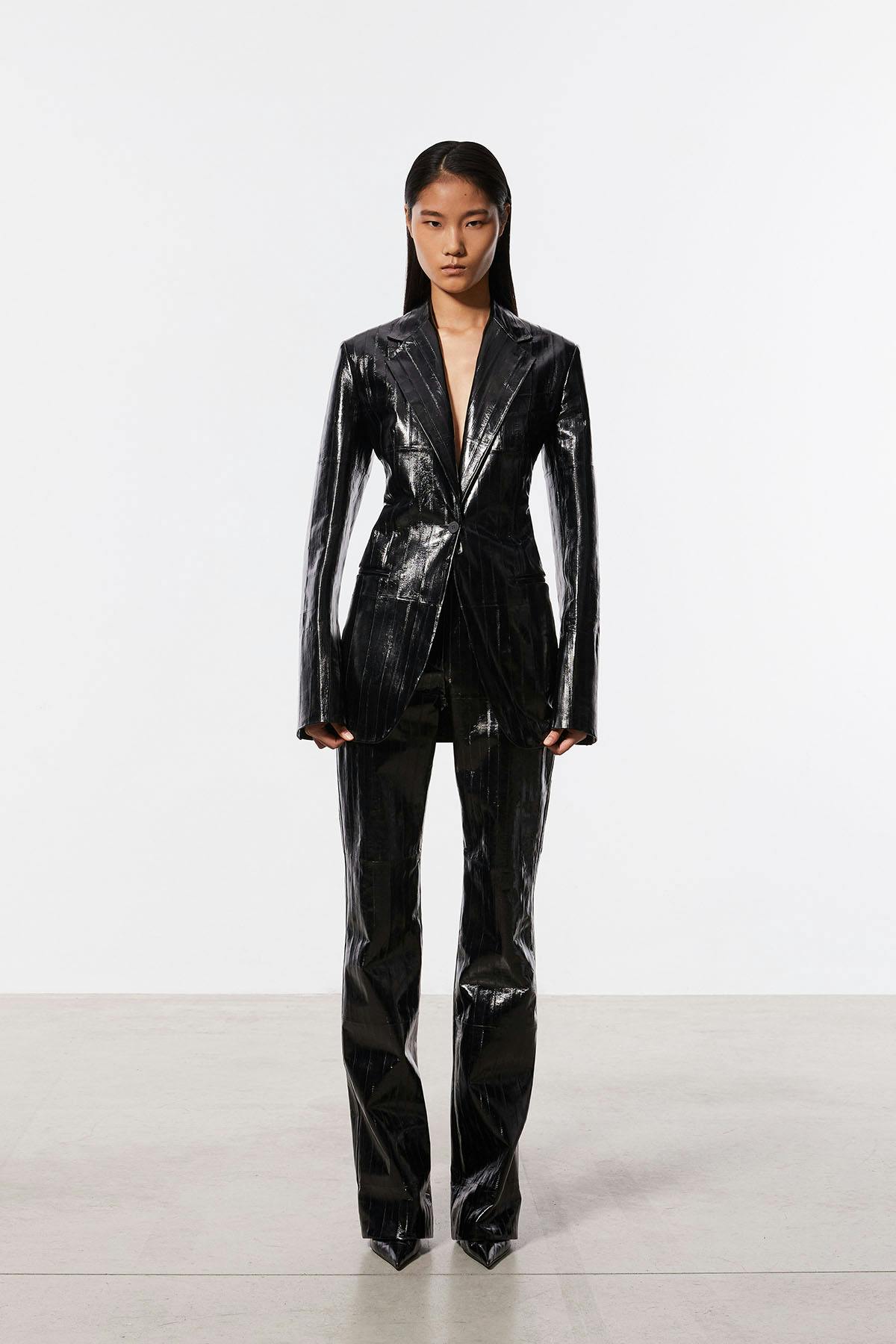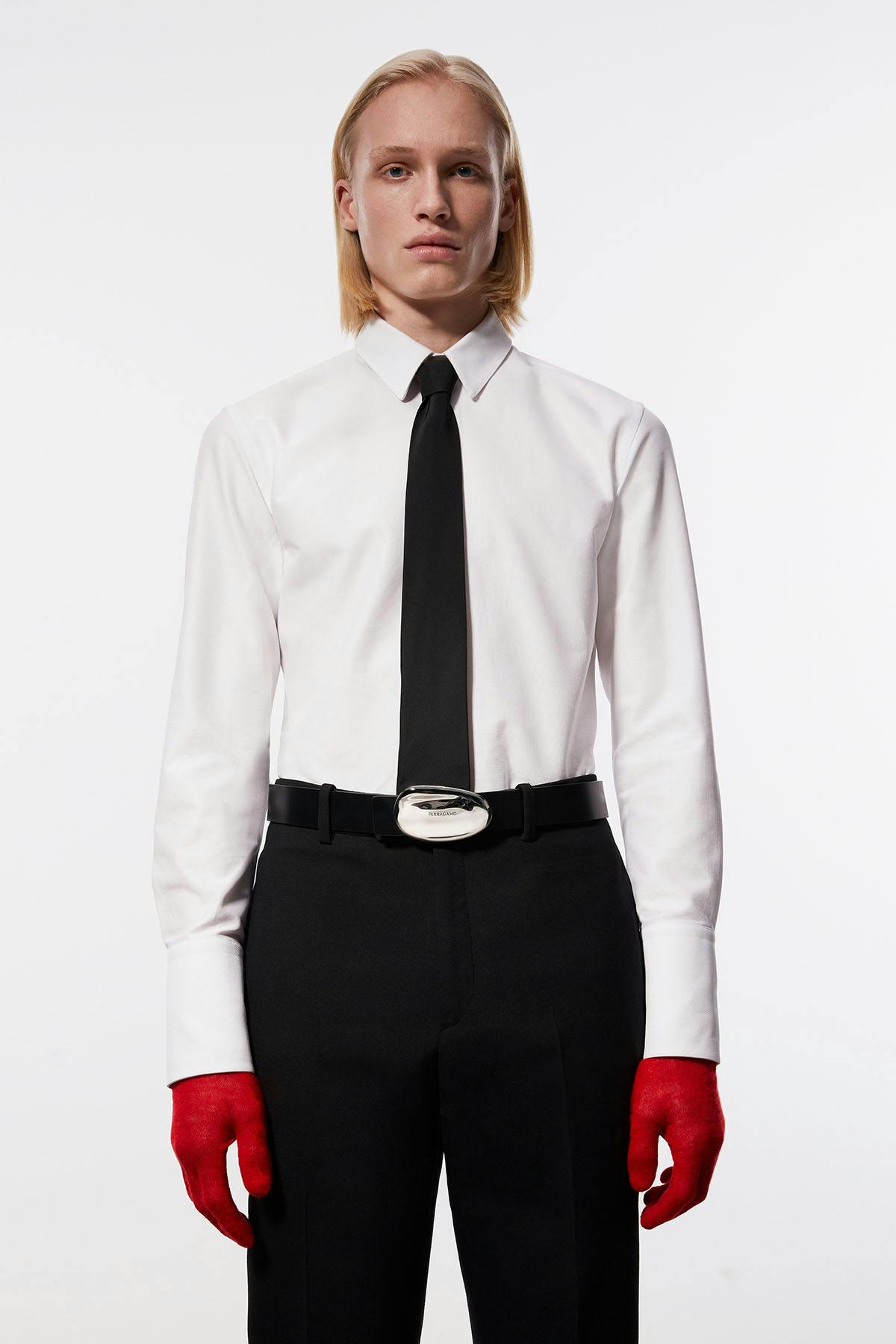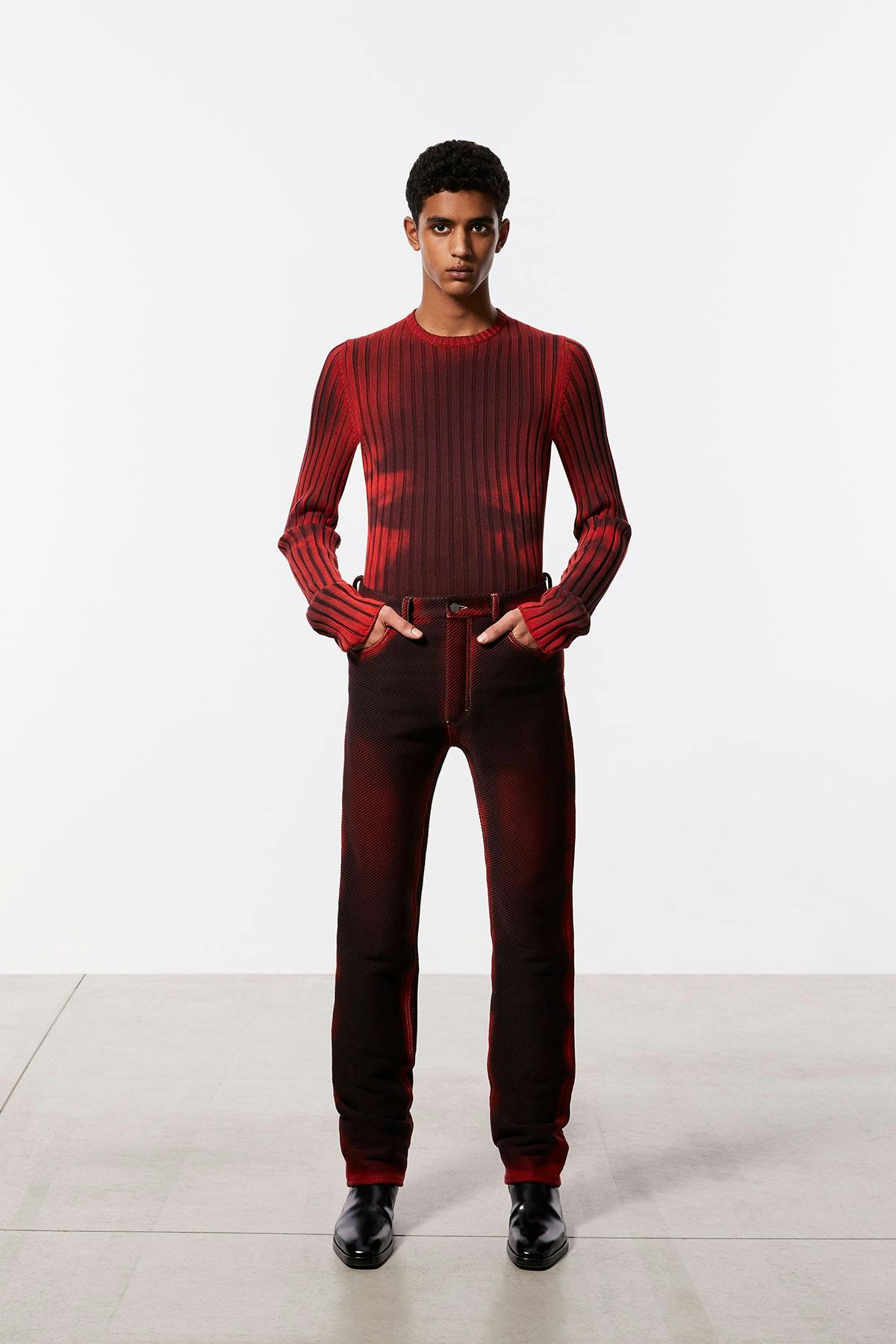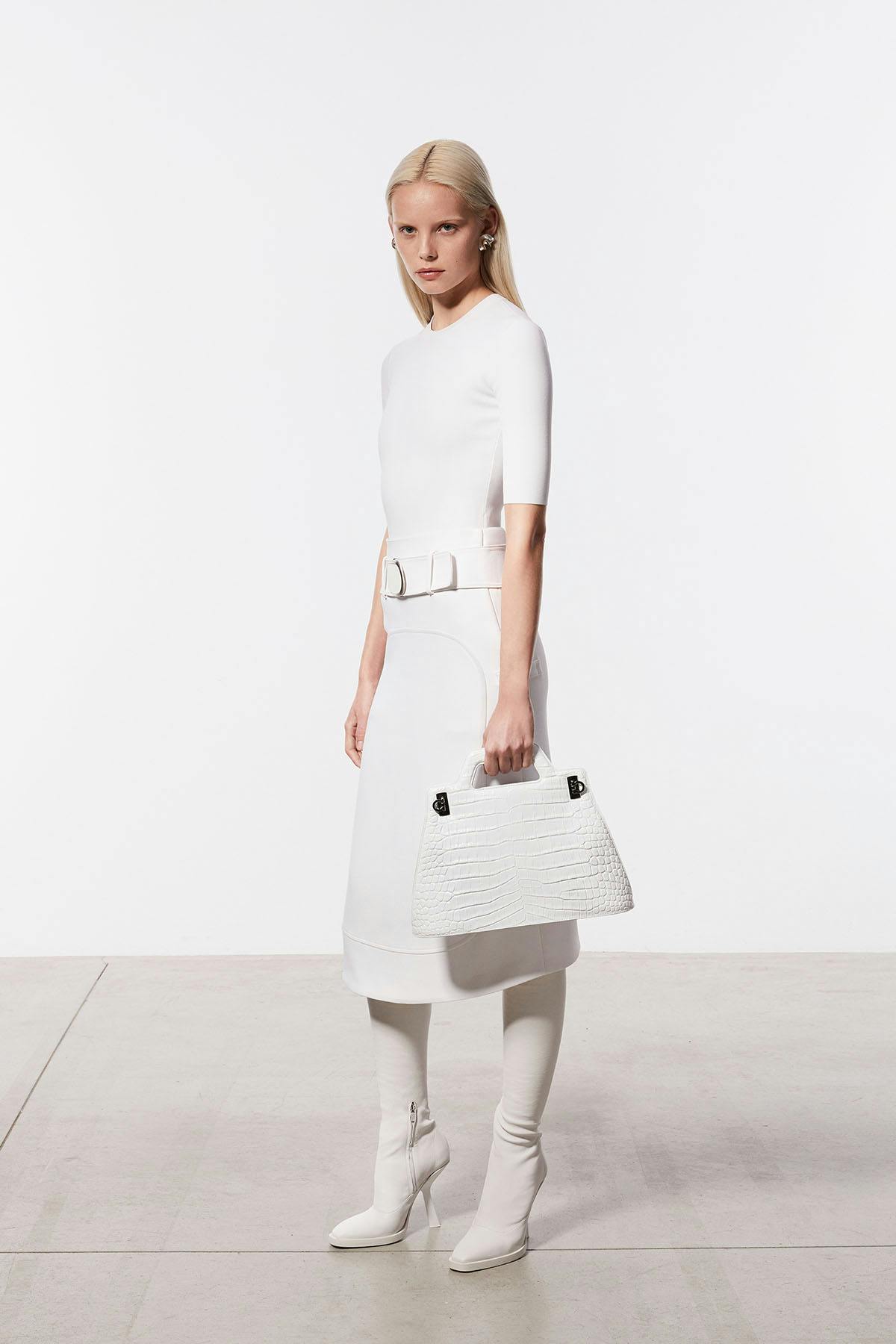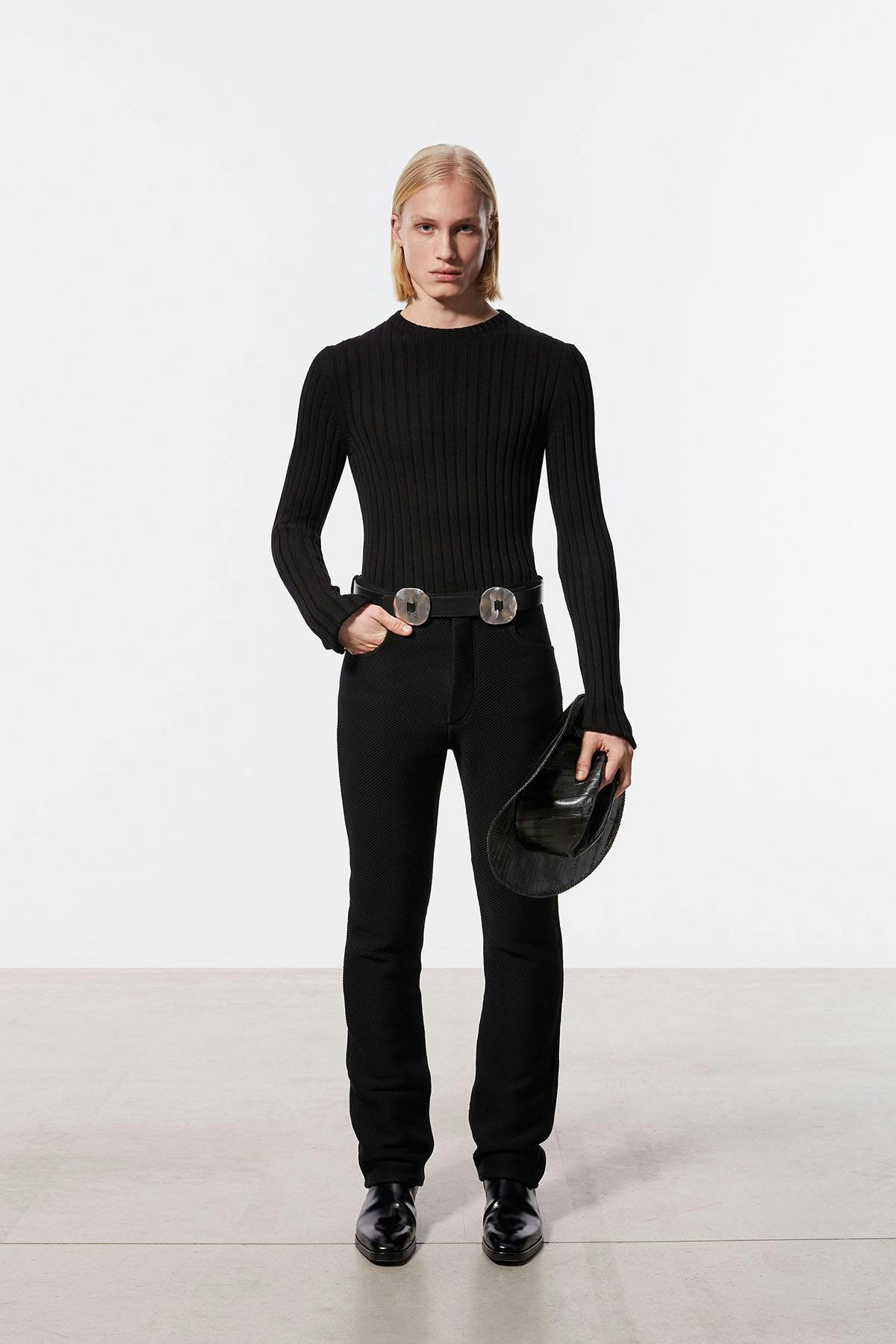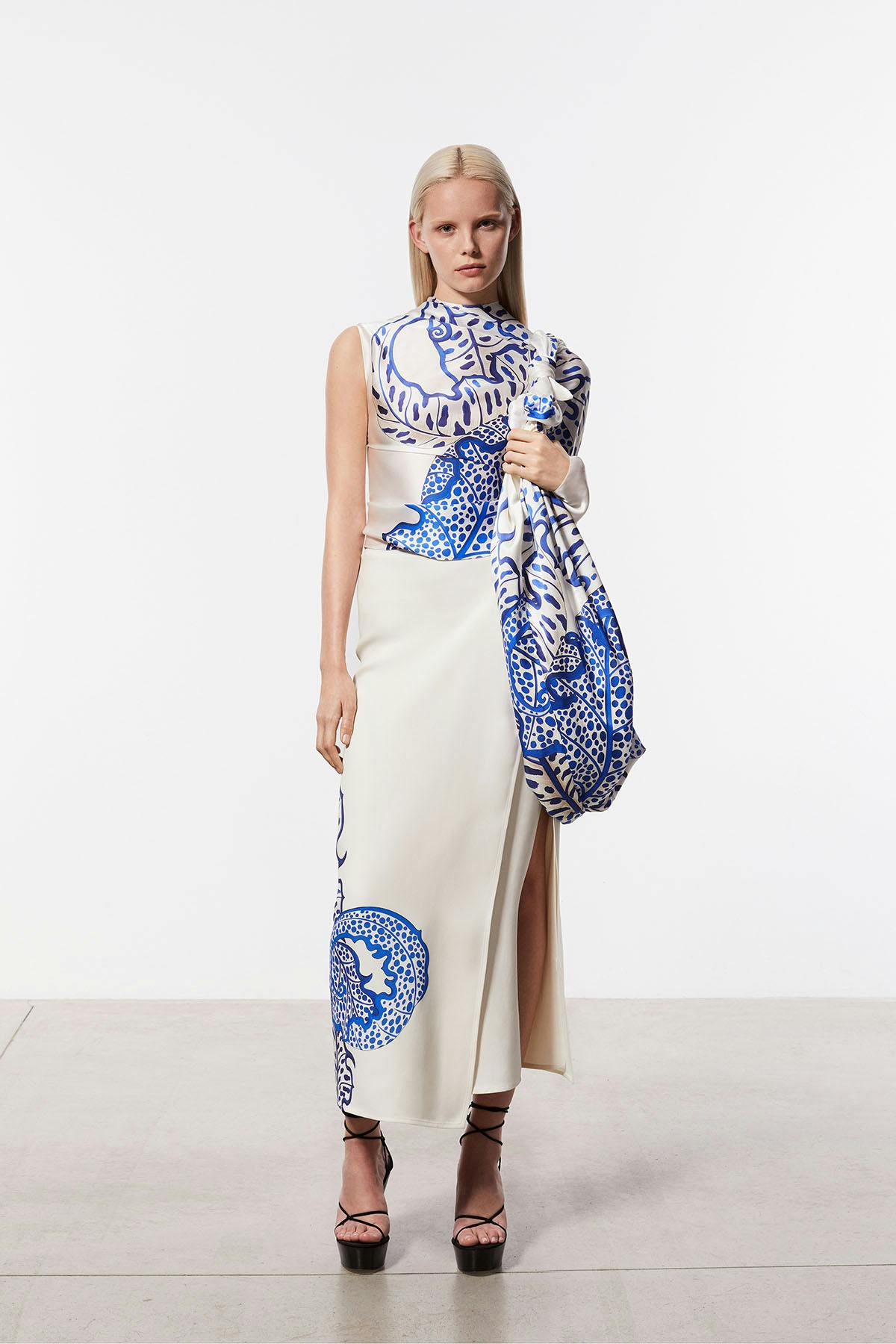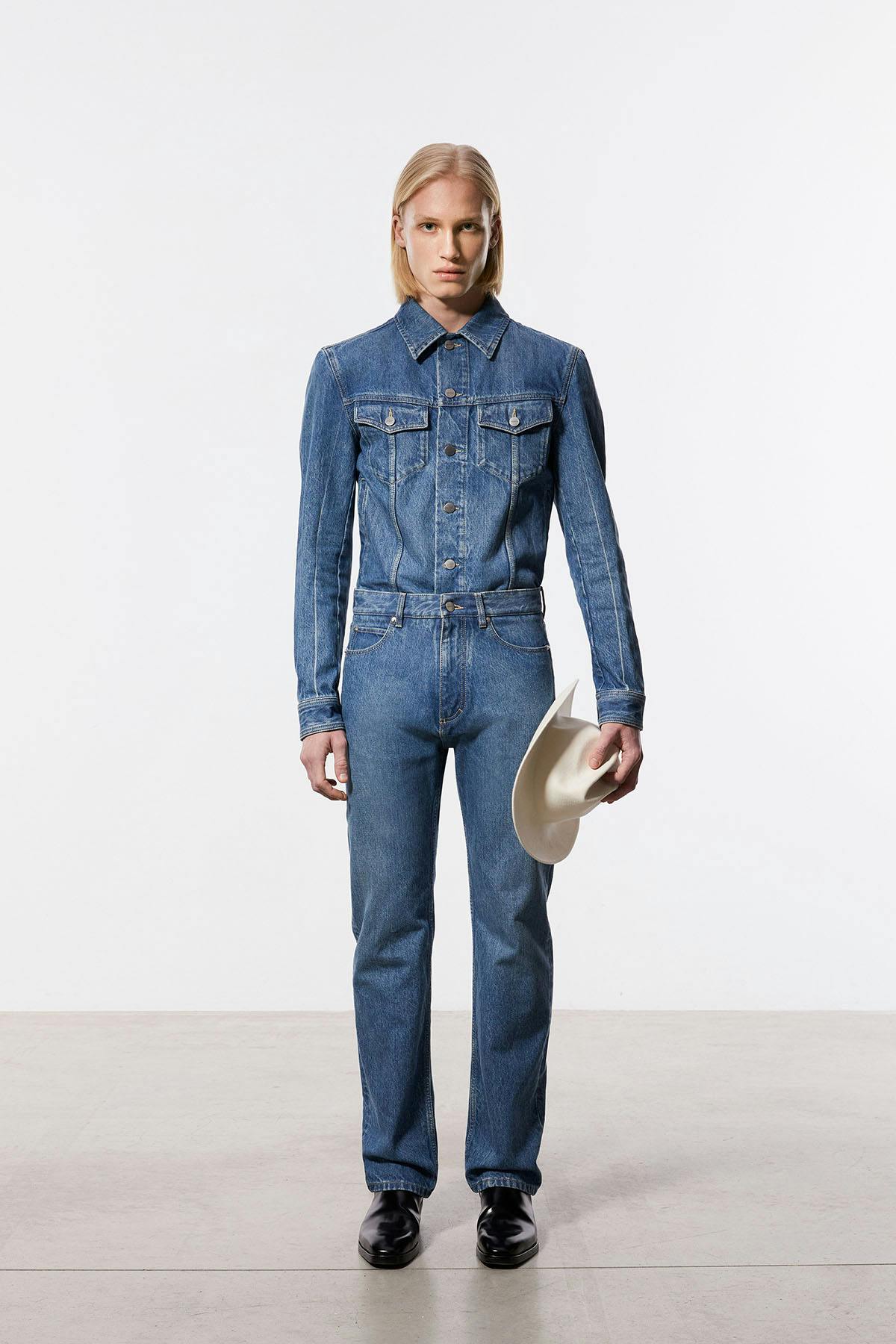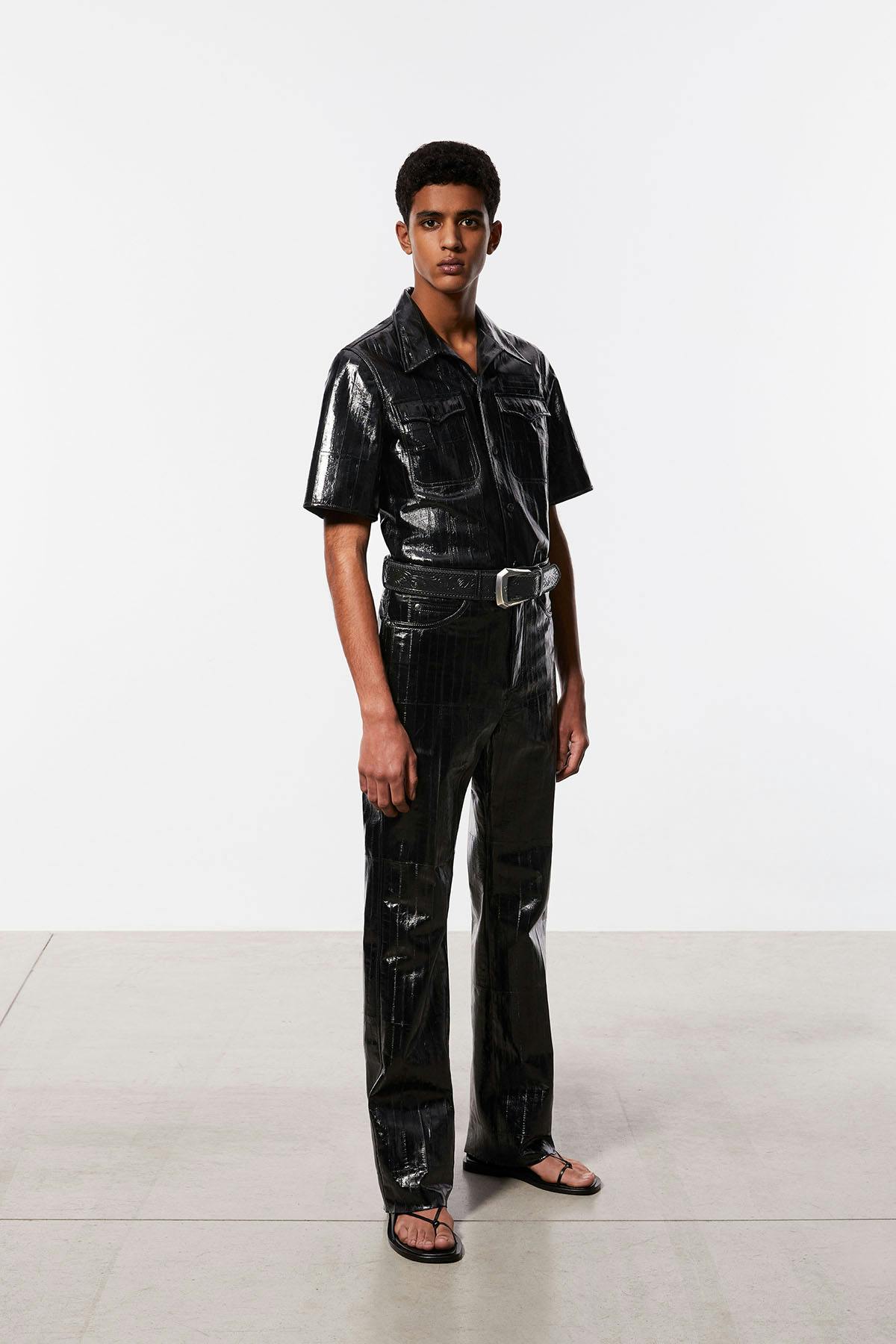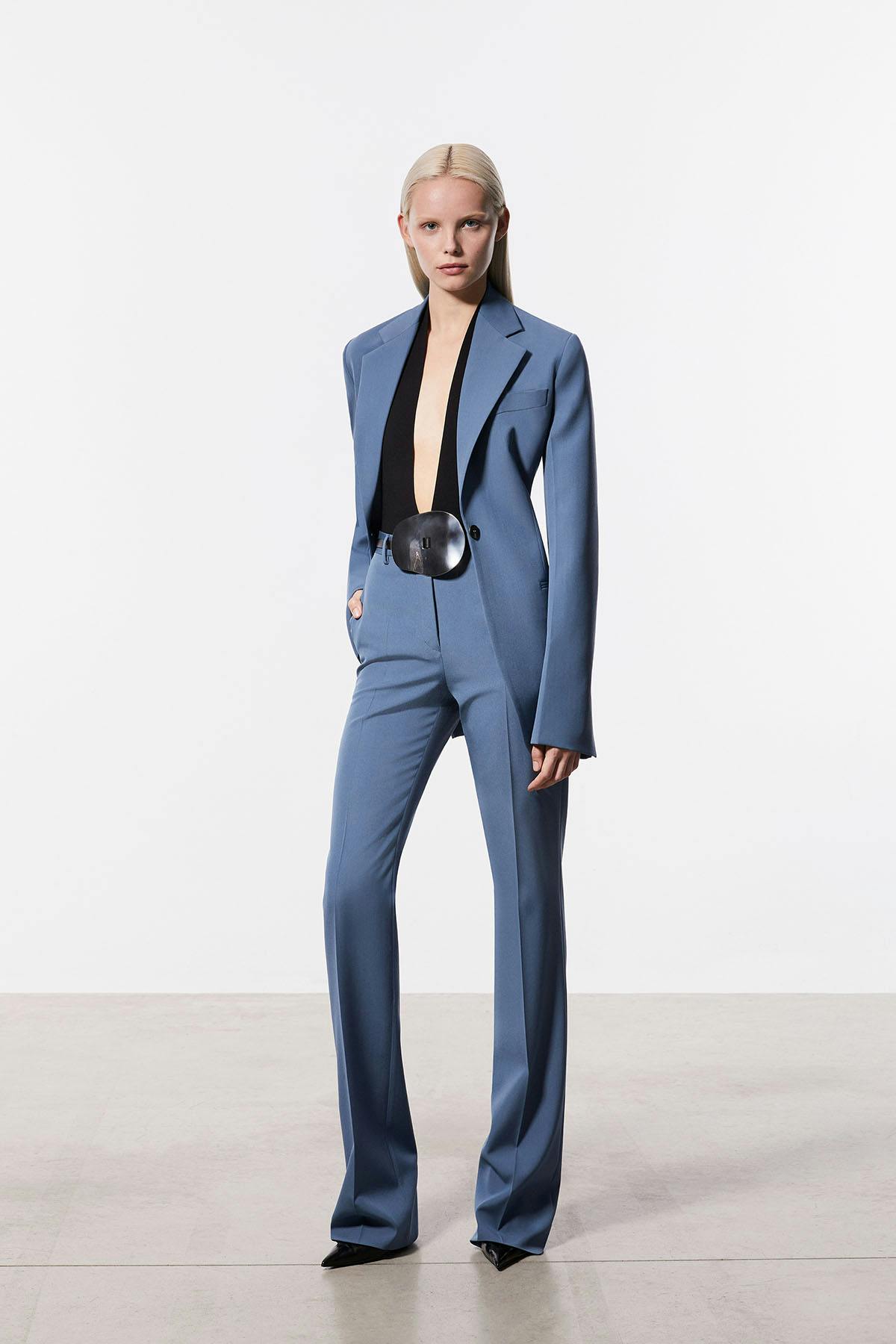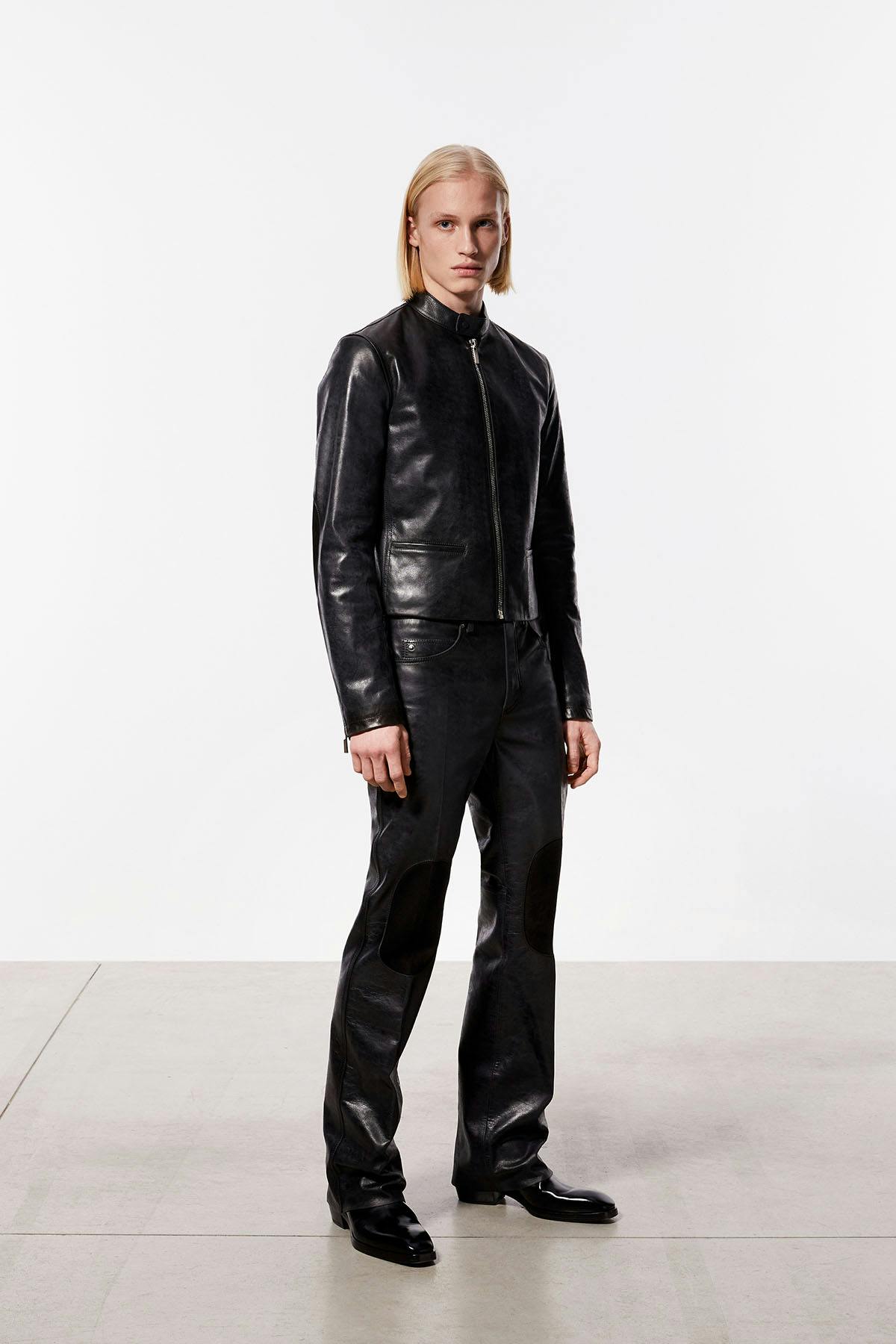 And don't forget Davis' take on the "naked dress," a genre of sheer, body-baring gown famously rocked by Rihanna, Beyoncé, and Kim Kardashian. Sure to hit the red carpet this awards season is Ferragamo's update on the enduring trend, a slinky frock made of scarlet fishnet.