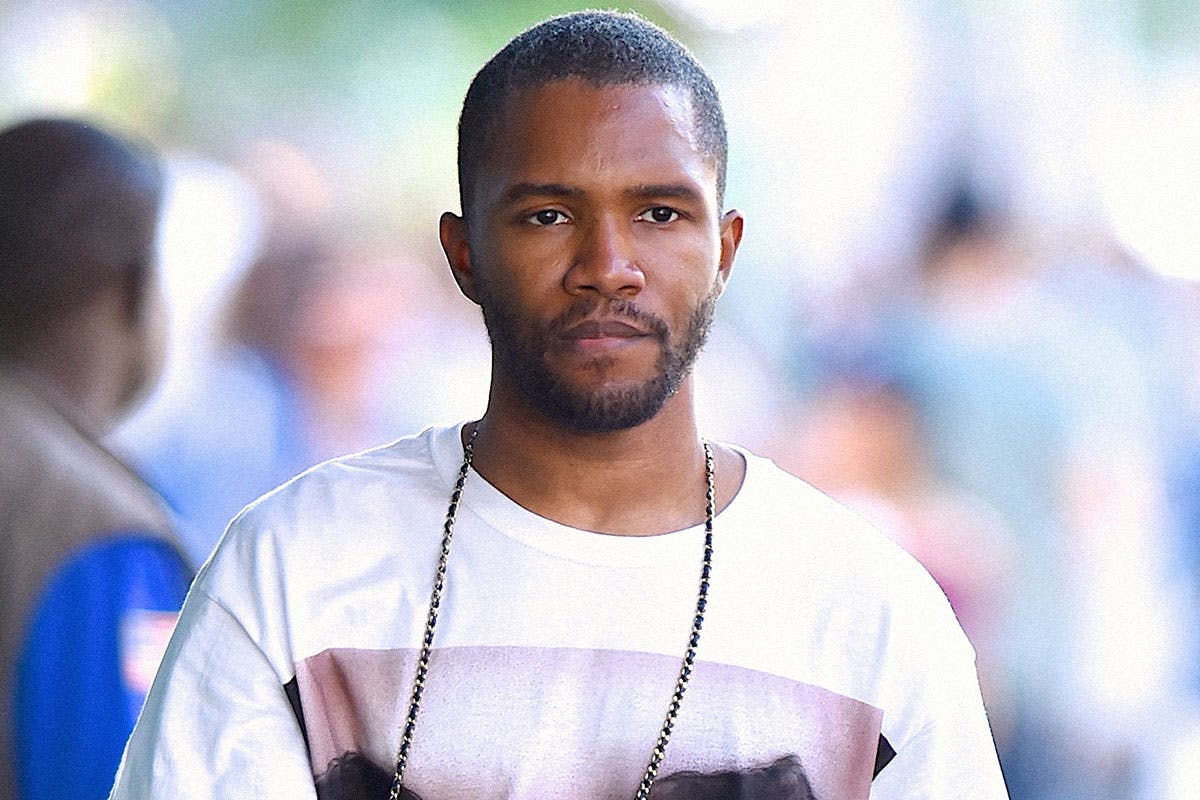 Frank Ocean just proved the power of a simple grey crewneck. Over the weekend, there was a rare sighting of the artist at the premiere of the hyped coming-of-age skate movie, North Hollywood in Inglewood, California.
Frank stopped by the drive-in screening to support his friend Mikey Alfred, Illegal Civ founder and the movie's director, on his big debut.
While he was there, Frank Ocean also repped New York-based skate brand Central Bookings Intl. The known automotive aficionado wore, of course, the brand's "Car Club" sweatshirt which features a red car that doesn't look dissimilar to the BMW on the artist's Nostalgia Ultra cover.
This isn't the first time Central Bookings Intl. has garnered the attention of a celebrity. Justin Bieber copped the brand's Courthouse logo hat and has been seen wearing it during his recent album promo.
Despite this, Central Bookings Intl. has stayed relatively under-the-radar with only a few thousand followers on Instagram, but that could be by design. Besides being stocked in skate shops, the only thing we can find about the brand is a 2019 interview where the founder said they wanted to remain anonymous, offering the following lines as an explanation, "our aesthetic is what the masses chose and they know it. Surveillance has been the key to our success. We know what inmates need before they do." Clearly, Central Bookings Intl. is choosing to remain secretive, which makes the Frank co-sign make even more sense.
Most Frank-Ocean affiliated pieces sell out immediately but surprisingly, the crewneck is still available. Shop it above.
Browse similar grey crewneck pieces below
Want to keep browsing? Head to the Highsnobiety Shop for more products that we love. Highsnobiety has affiliate marketing partnerships, which means we may receive a commission from your purchase.