Things got hairy during Fashion Month Fall/Winter 2022. Real hairy. At least a dozen designers and luxury houses explored the excesses of fluff this season, taking teased-out textiles to crazy new extremes.
Note that we're talking fluffy stuff, not any ol' soft shit. Mohair is great and fleece is fun but, for FW22, we're taking things to 11. Not just any plush sweater will do unless it's woven with giganto fuzzy threads or panels of shaggy wool.
This season, loungewear goes the extra mile via Casablanca's hyper-neppy turtleneck set and deep pile cardigan. Denim warps and wefts are blown out to Cookie Monster proportions at Diesel and faux fur stoles are casually tossed over one's shoulder or woven right into your GmbH coat.
It's all about pushing the hairy envelope.
Hermès' shearling is so opulent that it fuzzes out from the lining and curls around the wearer's neck. At LOEWE, a shearling vest is rendered gargantuan. Marine Serre's dyed shearling coils out of sleeves and bursts through collars. 1019 ALYX 9SM inverted the textile and dyed it red.
Fall/Winter 2022 also feels like luxury labels really figuring out how they wanna play with faux fur.
Valentino used it for pink dresses; Saint Laurent made it into figure-shrouding coats; Rick Owens explored majestic tiers of fur 'n fleece; sheets of faux fur erupted from the shoulders of Miu Miu's jackets; both Prada's menswear and womenswear shows interlaced hefty outerwear with funky fur panels; at Off-White™, fur jackets & bags; cascading gowns of man-made hair at Burberry; nutty fur chairs at Botter.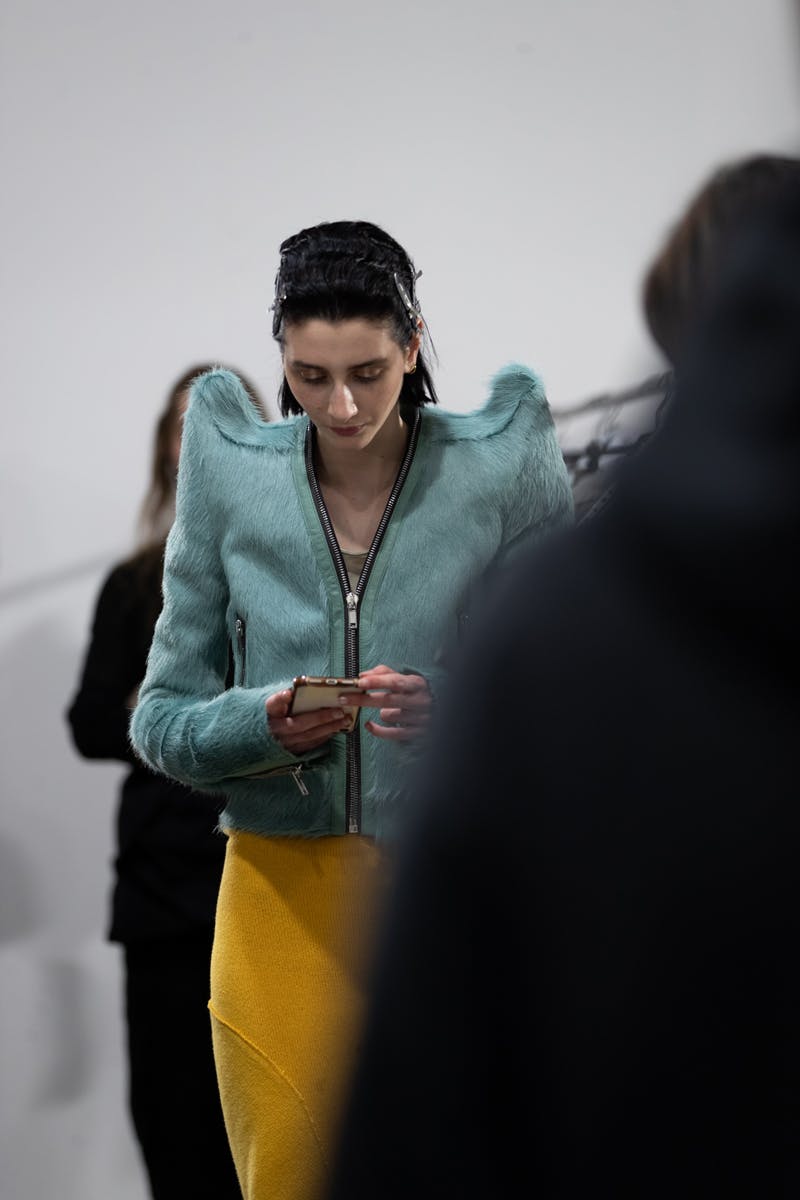 The move for FW22 is to keep the hairs relatively long — the ensuing coif looks no less luxe than the real thing and is apparently equally supple, according to some of the houses (though it's likely harder on the planet).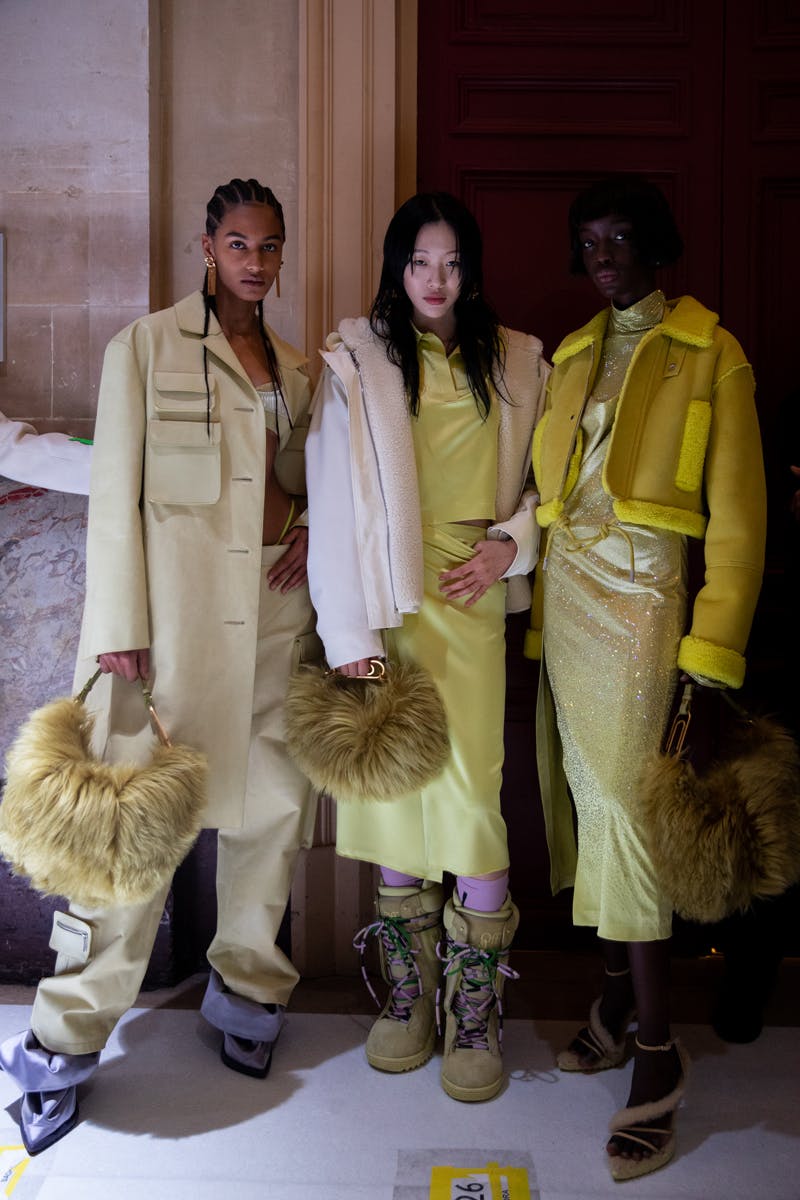 Still, even faux fur's a a pretty sumptuous thing to style. What about the folks who prefer the casual embrace of fleece?
"No problem," said Glenn Martens, who lined Y/Project's duvet coats in the stuff.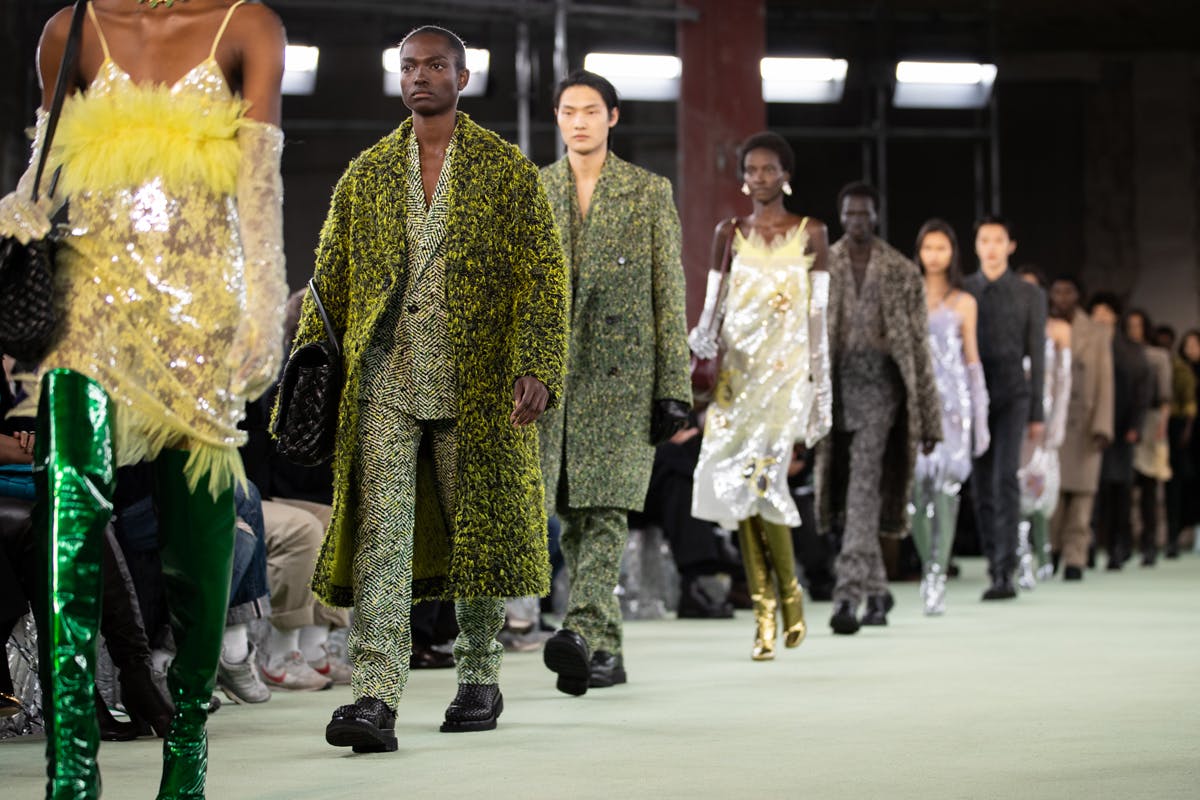 There, the outerwear does the talking, but at LOEWE and Off-White™, deep pile fleece fleece stood tall on its own merits as chunky boots and puffers, respectively (Off-White™ went the extra mile with matching super-big caps).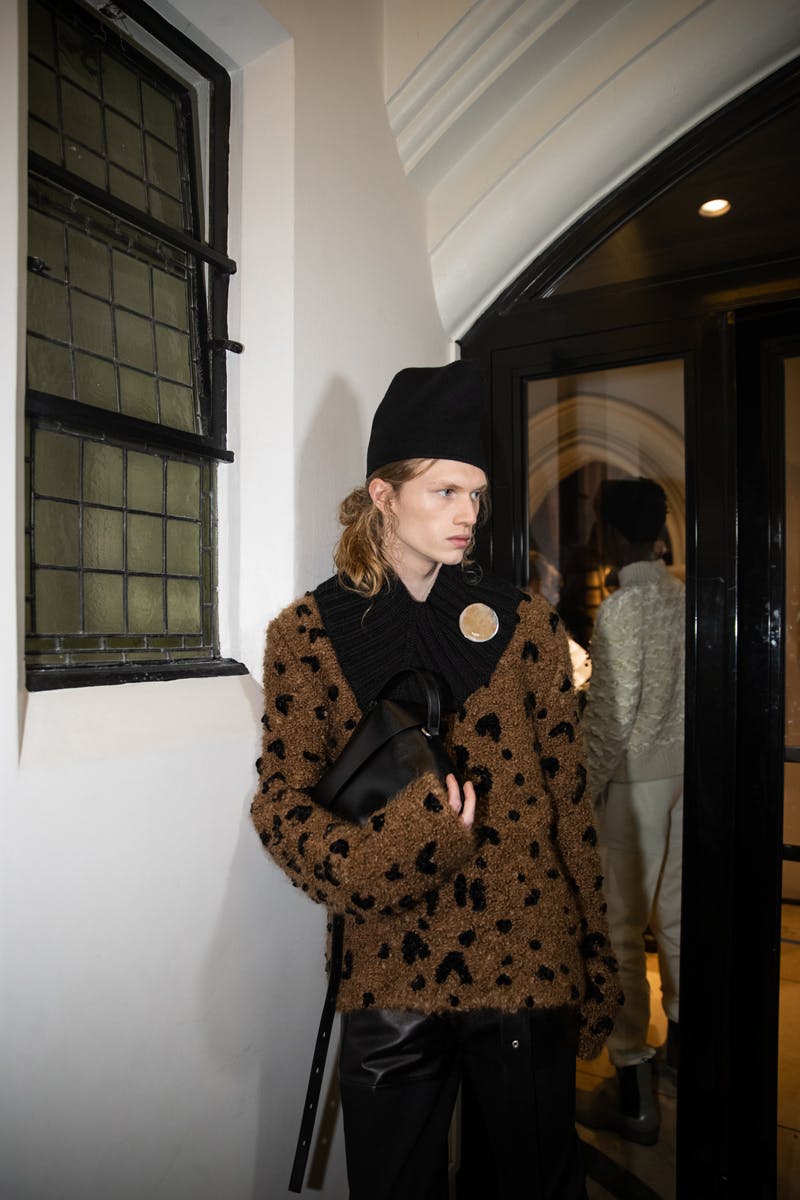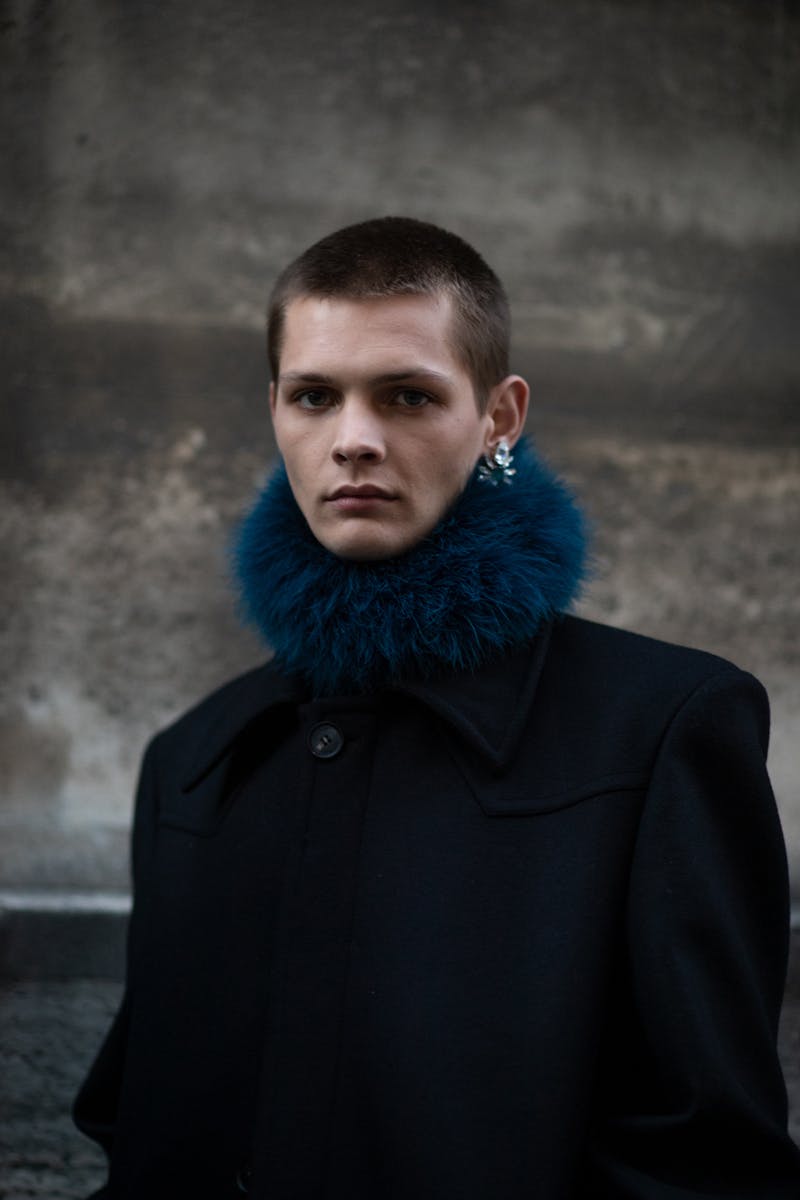 So, go ahead let your hair (and faux fur) down. 'tis the season, after all — just don't be boring.