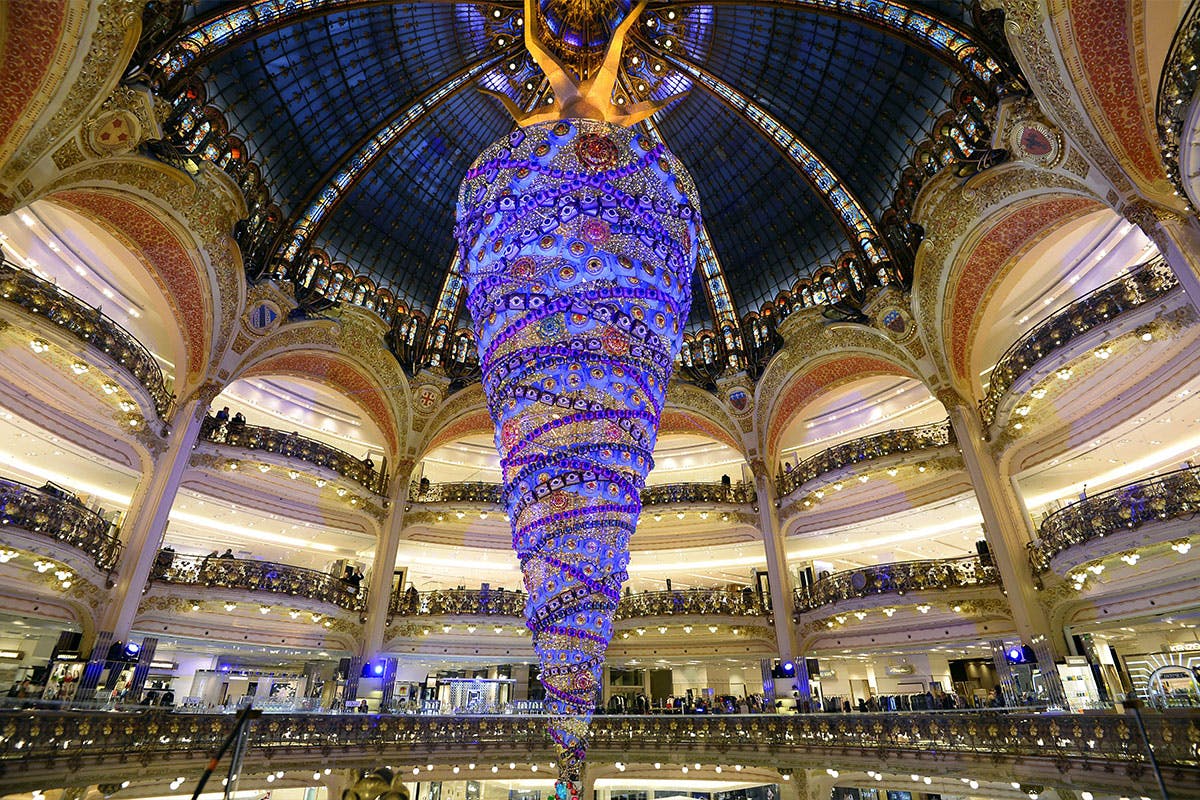 Protesters in Paris entered the Galeries Lafayette today, causing the famous department store to be evacuated, reports WWD. Numerous brands including Armani, Balenciaga, Burberry, Louis Vuitton, and Prada have stores within the historic building.
This is the second consecutive day that the gilets jaunes (or yellow vests) have taken to the streets of Paris.
According to the BBC, the demonstrations are intended to "send a message to French President Emmanuel Macron, whose government has been accused of ignoring the needs of ordinary citizens."
The protests that took place in two of the city's main retail centers, including Galeries Lafayette, were sharing specifically anti-consumerist slogans.
According to reports, 173 people have been called in for police questioning in Paris while 254 have been detained across the country.
The protests come exactly a year after hundreds of thousands of people blocked traffic around the country to protest a fuel tax hike. The protests expanded to address stagnating wages, living costs, and economic inequality.
Luxury storefronts on the Champs-Élysées became the target of violent protests earlier this year and Vice reported that during the first wave of demonstrations last year, exclusive stores boarded up their windows in preparation for violent protests.