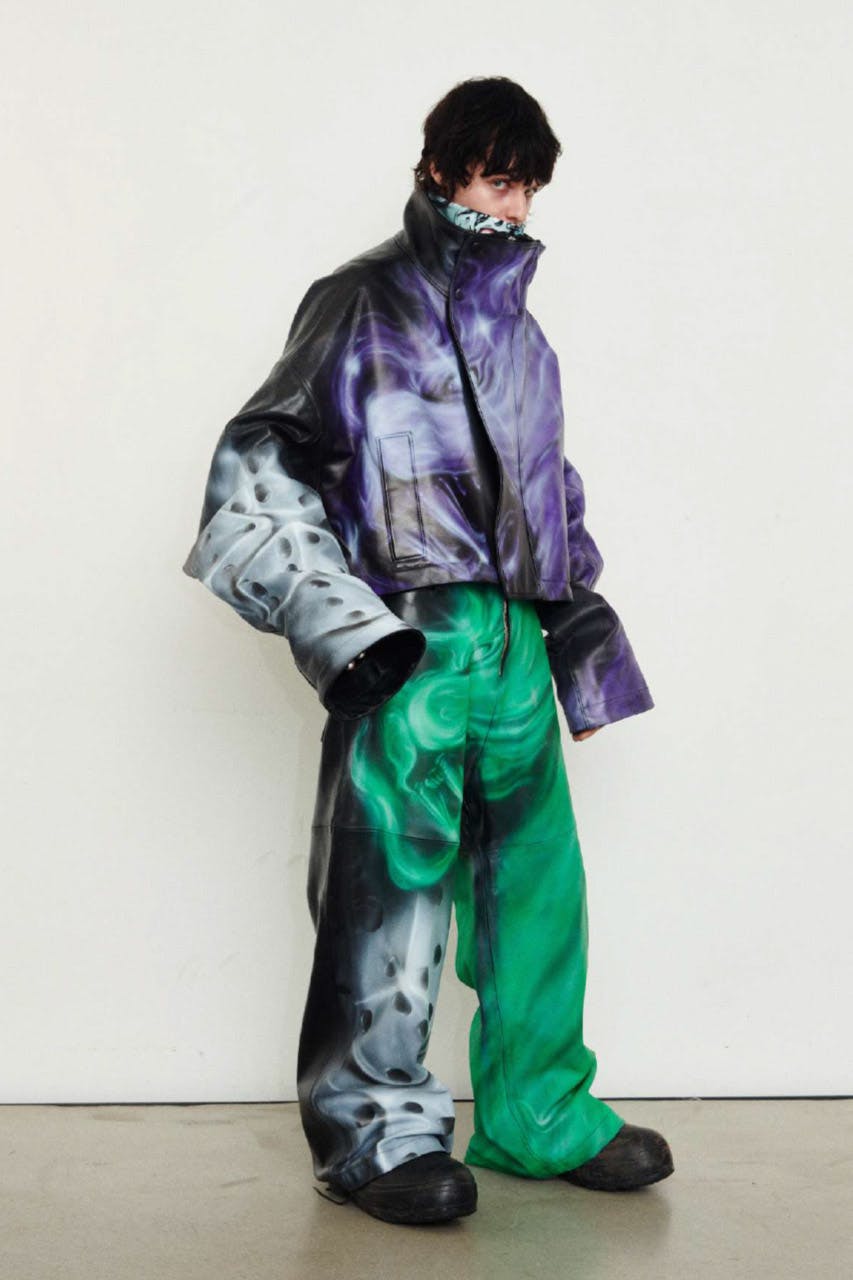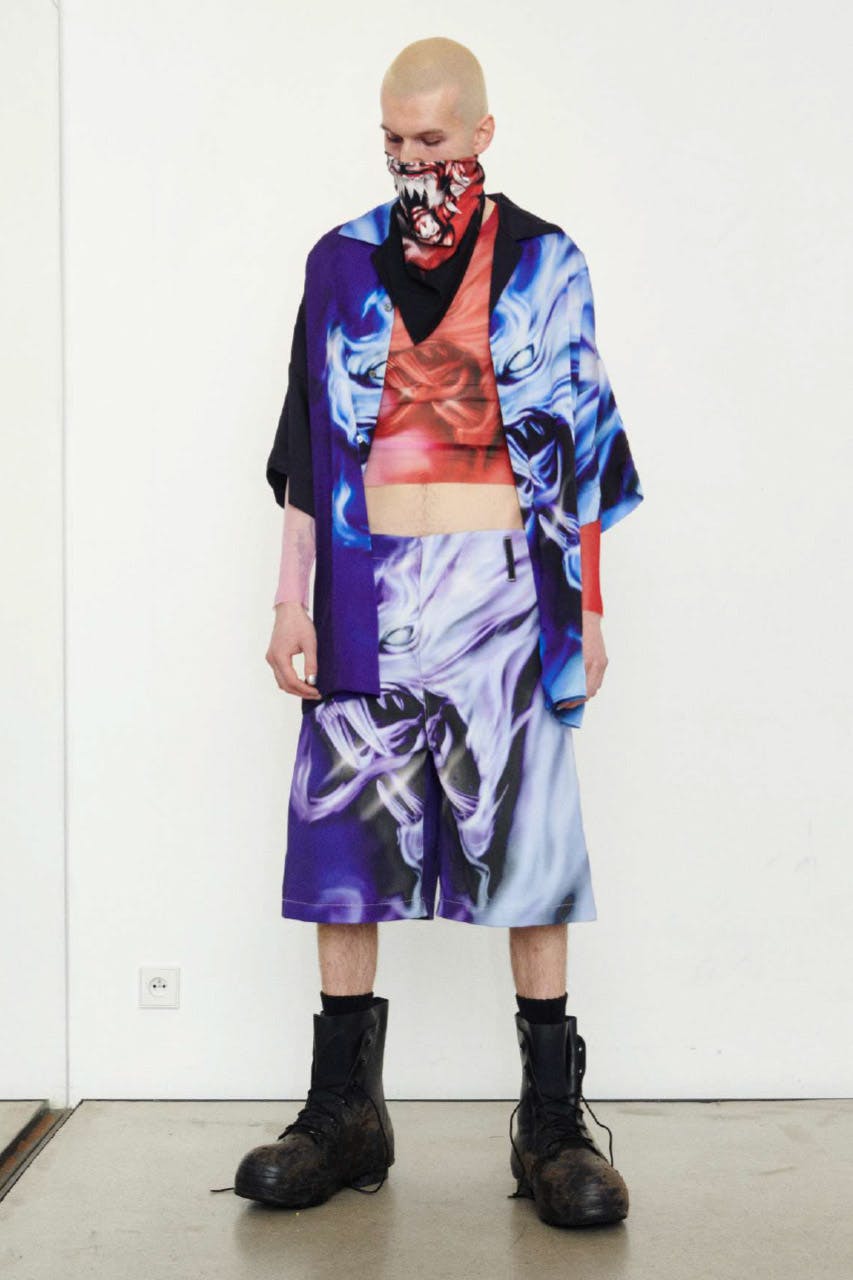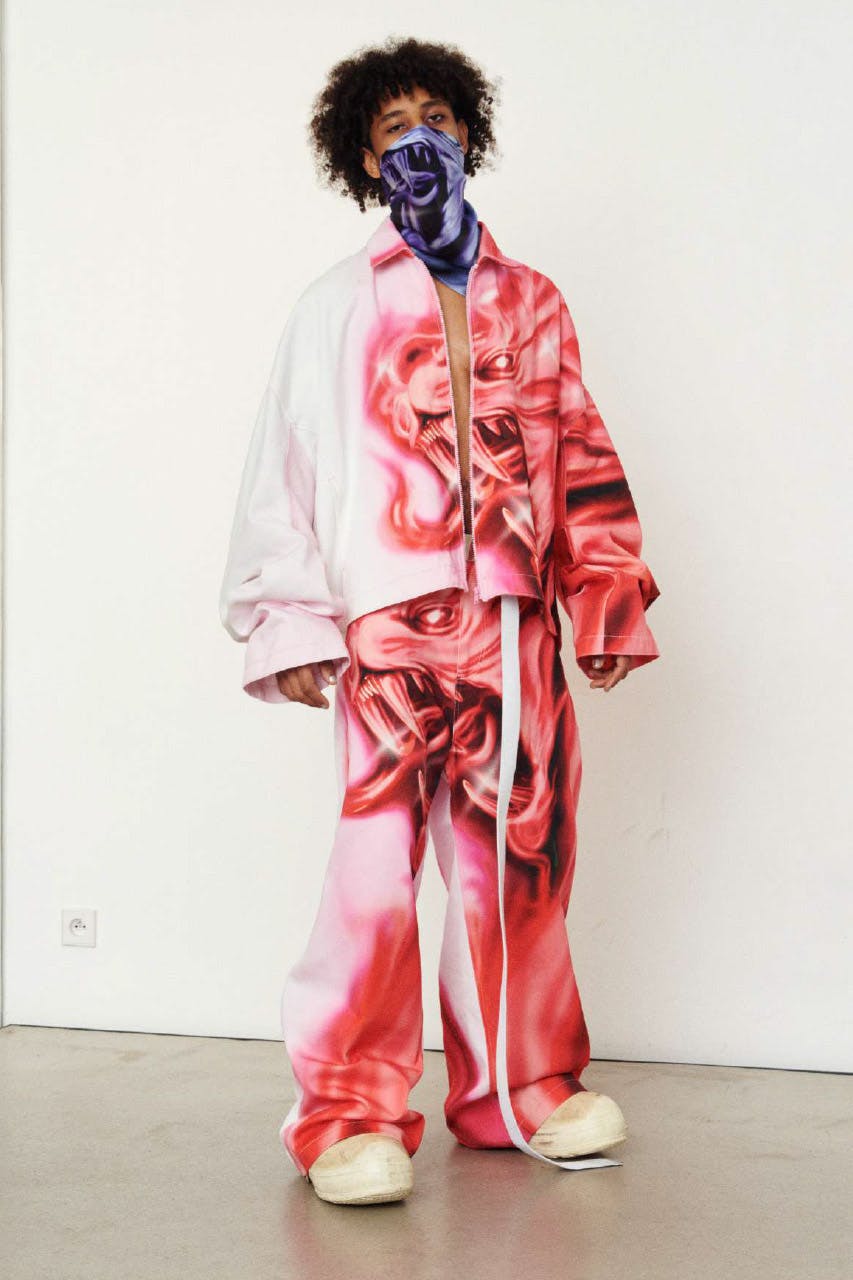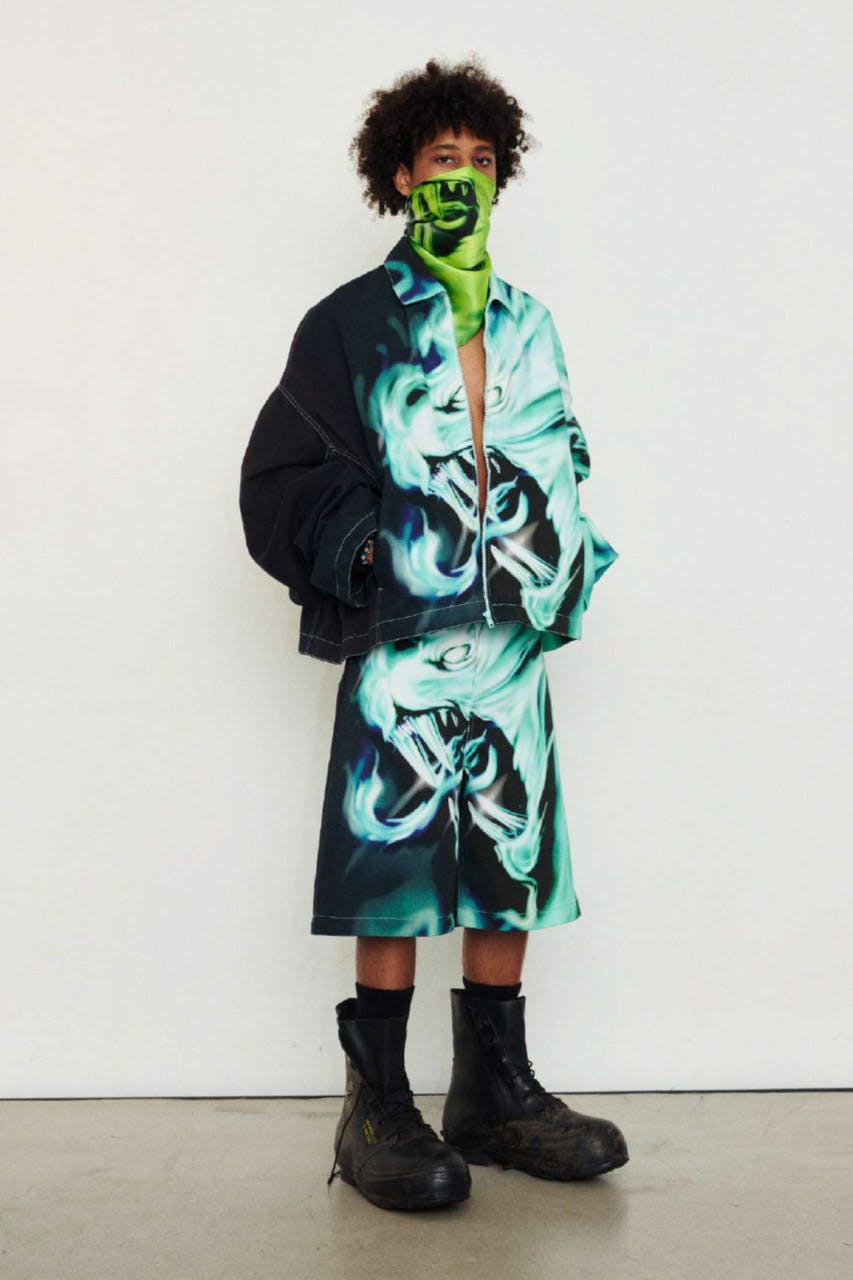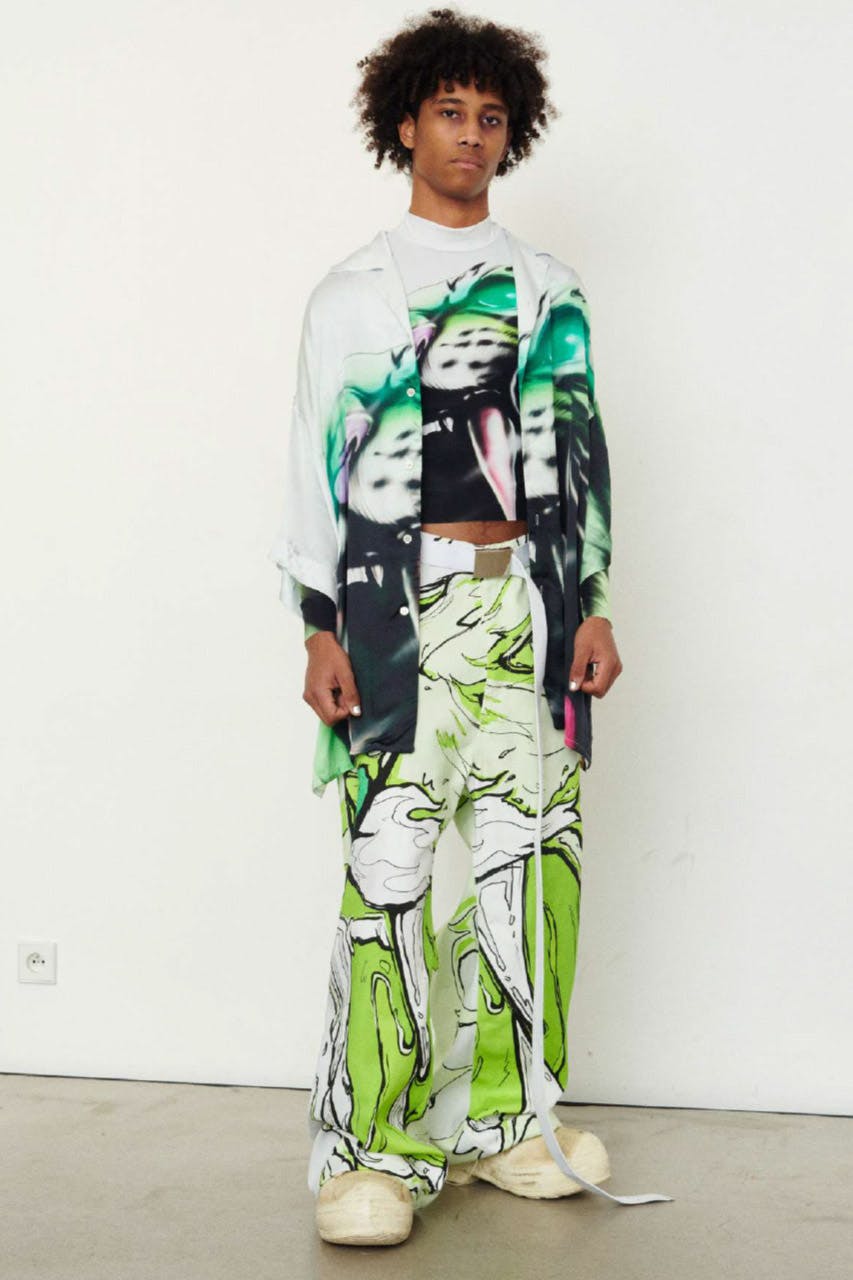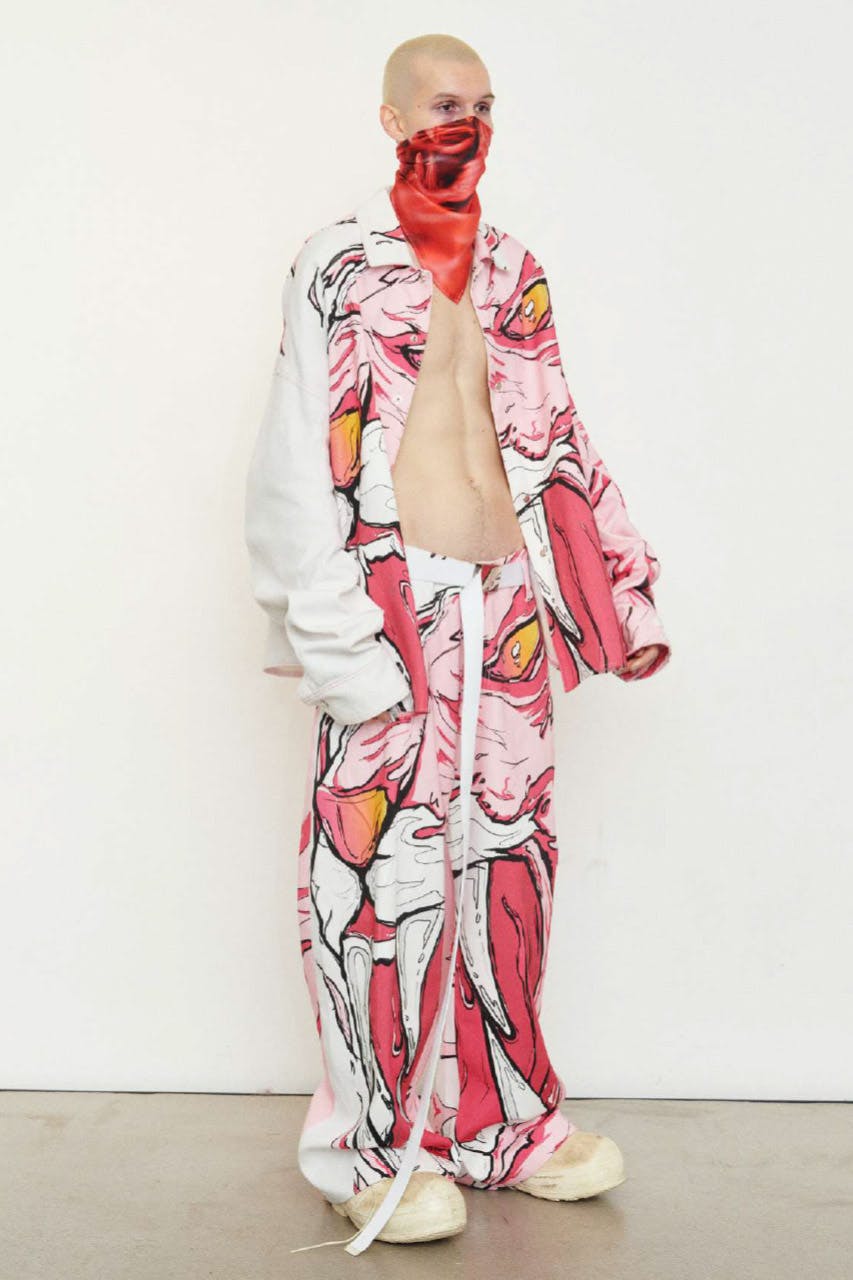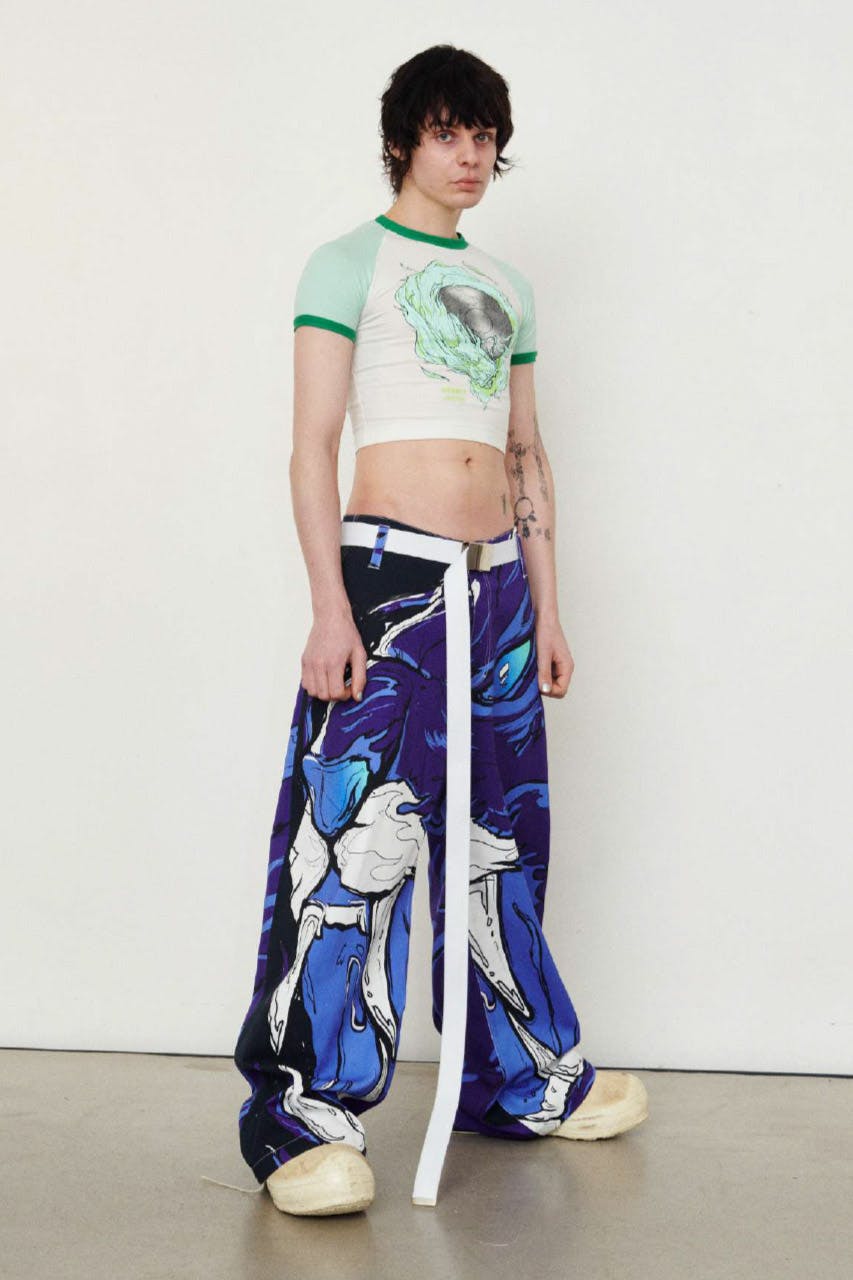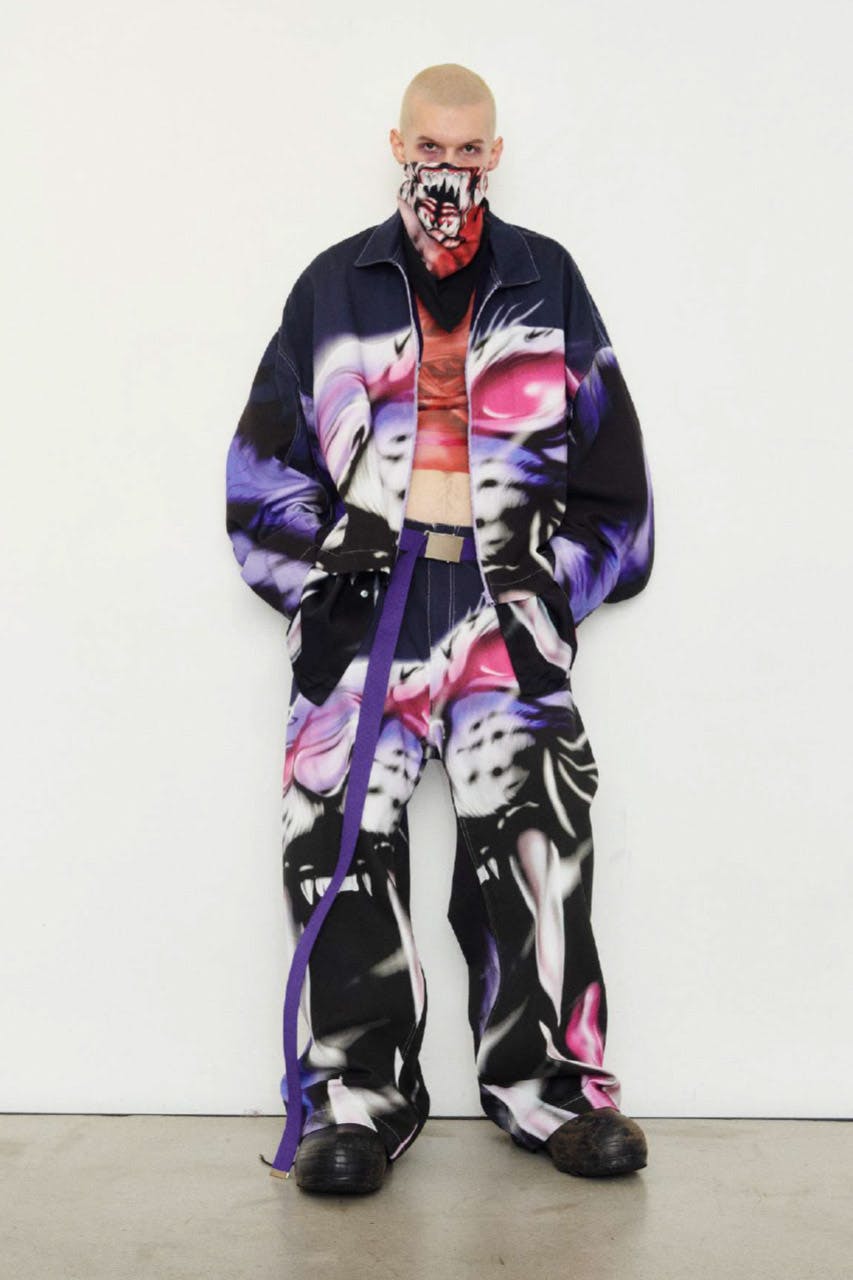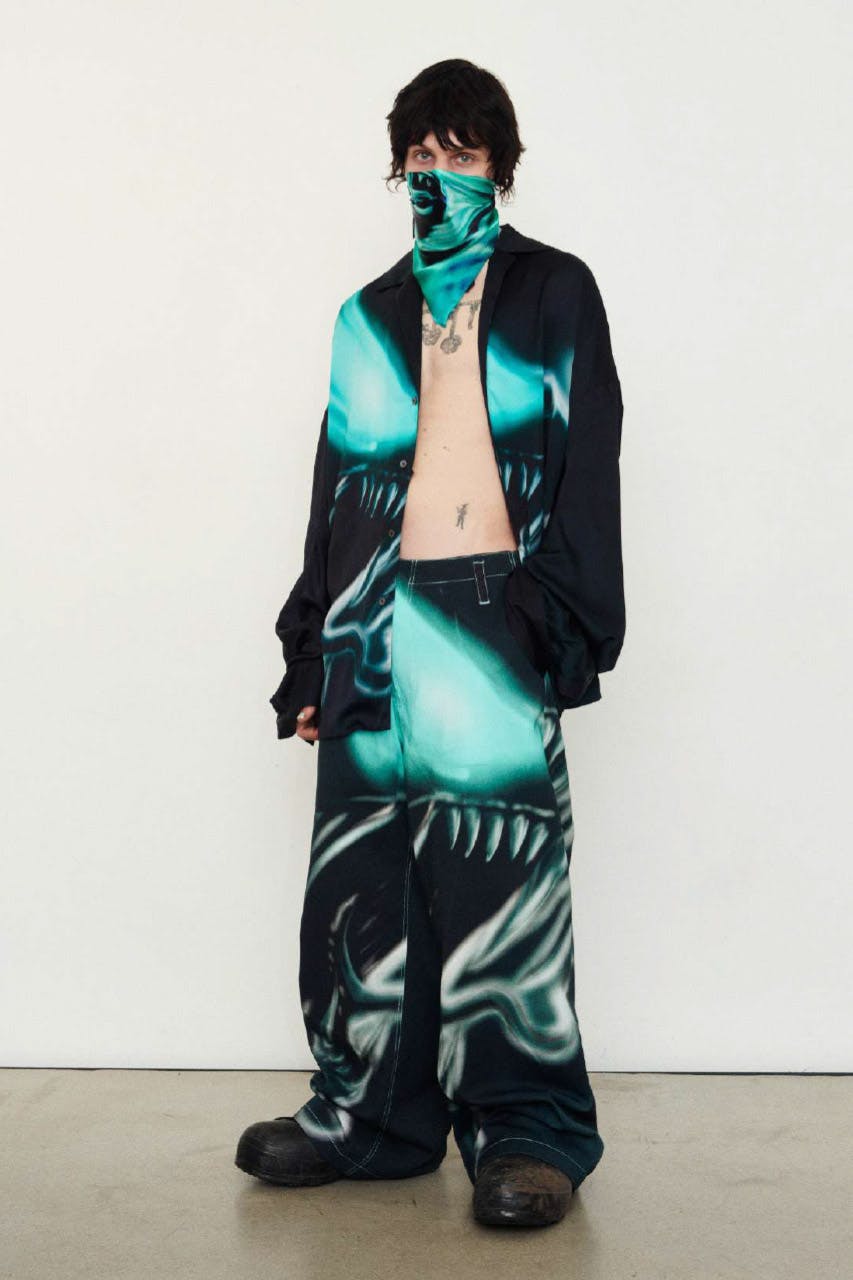 When Highsnobiety chatted with Jacob Gerrit last year following the release of his SS23 collection, he described color as an "absolute essential" to the way he tells his stories.
In a similar vein to this collection — one that also saw him crowned Highsnobiety's 2022 BERLIN, BERLIN Prize winner — FW23 exudes unparalleled vibrancy and creativity, a collective vibe Gerrit often describes as "German Kitsch".
Channeling queer aggression and seeking meaning in stark contrasts, FW23 is a collection centered around diverging combinations of youthful optimism, something Gerrit manages with a sense of elegance, albeit a warped one.
Elaborating on the visual and conceptual codes he presented in SS23, the designer applies his now-archetypal bubblegum palettes to a range of diverse fabrics, something that sees his silhouettes become signifiers of the persistent duality found in his work.
Elegantly-titled "SCUM," Gerrit describes his work as an "unhinged neon universe," yet from an outsider's perspective, it's also one that's as intriguing as it is unhinged — in a good way, of course.
In Gerrit Jacob's unhinged neon universe, you'll find a blurred line between glaring imagery and traditional luxury, something that sits between the navigation of identity, queer aggression, and insistent idiosyncrasy, as the collection's core themes.
Since completing an MA at Central Saint Martins back in 2019 — before a short stint working for Gucci — Gerrit has garnered an impressive fan base, one that includes big-hitters like Rosalía, Dua Lipa, and Burna Boy.
Gerrit Jacob's work is undeniably "crazy, sexy, cool," but as both the designer himself, as well as the brand, continues to grow, it's quickly becoming much, much more.
Shop our favorite products