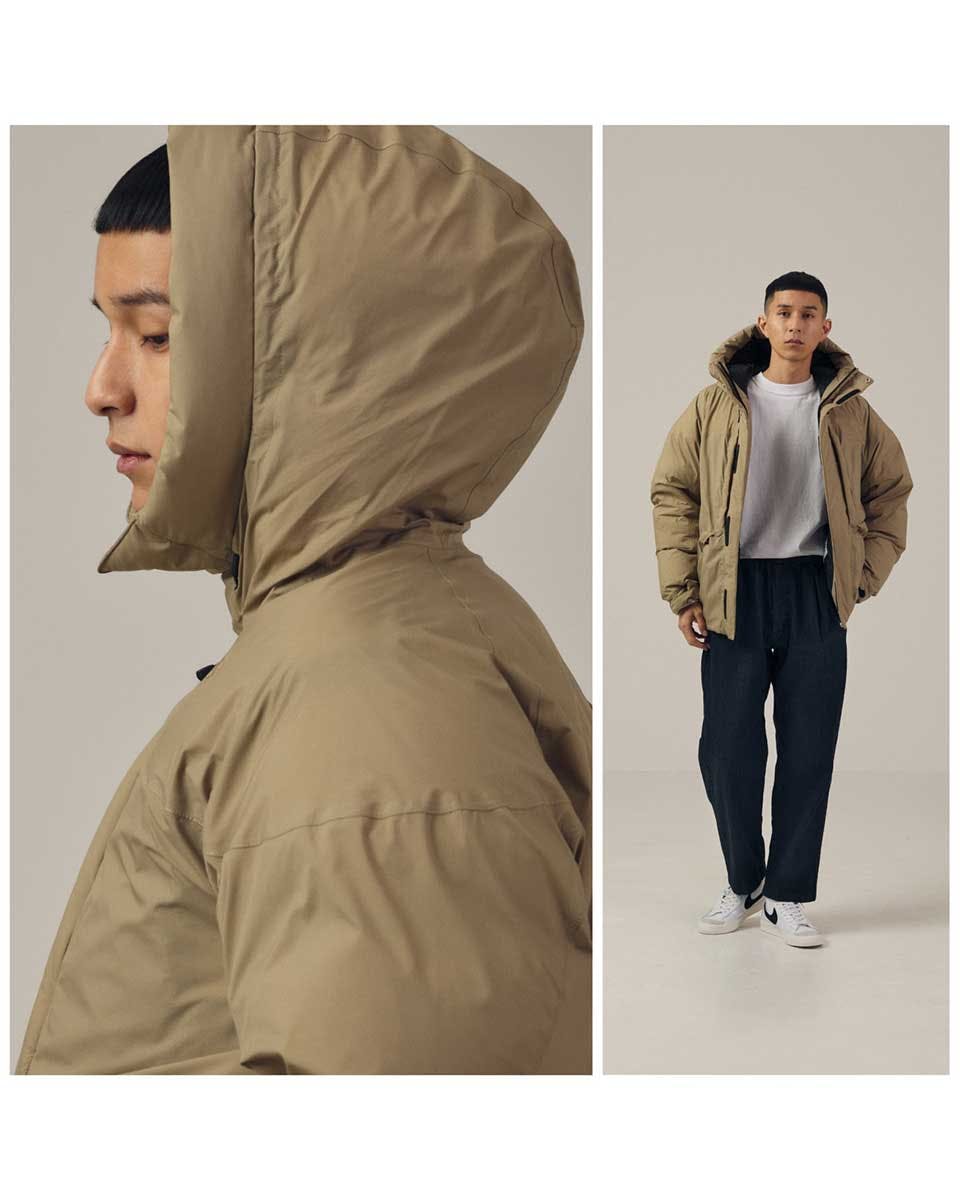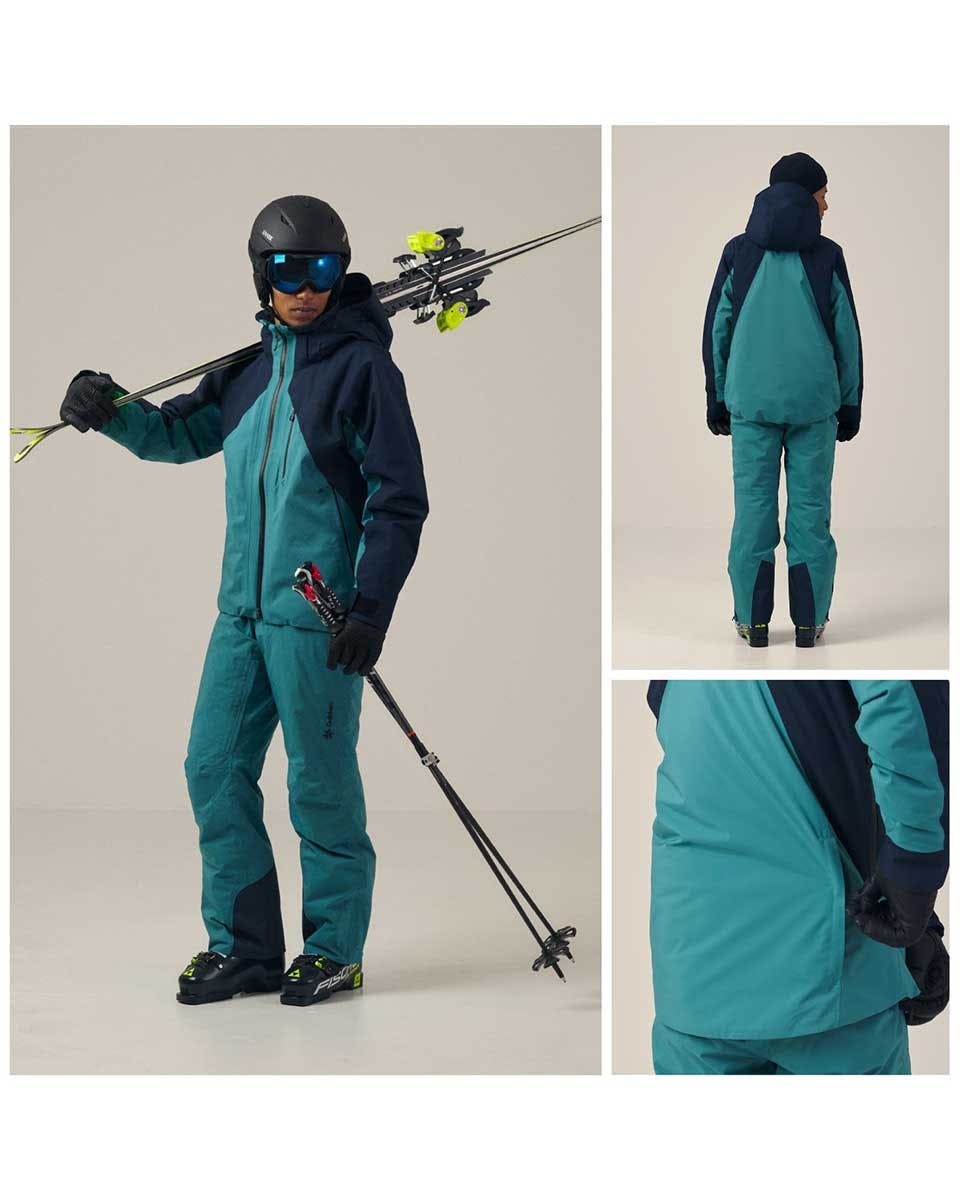 Brand: Goldwin
Season: Fall/Winter 2021
Buy: Goldwin's website and San Francisco flagship.
Release Date: September 9
Editor's Notes: Goldwin, the Japanese giant that oversees domestic adventure labels like The North Face and Helly Hansen, has made no secret of its desire to push further into the American market. It's a tough niche to dig into, given stiff competition from stalwart labels that range from Arc'teryx to the Western TNF.
Still, Goldwin knows to put its money where its mouth is, delivering some serious product to back up its lofty desires — even its basic shirts are technical wonders.
Like nanamica, the company that Goldwin aligns with for TNF Purple Label, Goldwin has really stepped up its in-house wares over the past couple years. Not that it ever didn't make cool product, of course, but only recently did the company begin manifesting the effortless cool seen in the looks that inform its FW21 outerwear collection.
Returning items include the Arris and Astraios Jackets, skier faves that now feature layered GORE-TEX membranes for maximum insulation and weather protection.
There's also the new Fly Air pullover, another GORE-TEX-infused layer that's lighter than its predecessors and channels the agility of flying squirrels into an asymmetric seasonal go-to.
Its casual down and field jacket counterparts are only waist-length, making for more conventional proportions without cutting into the roomy armholes that encourage wintery layering. Not that you'll need much on the inside, given the insulating properties at play.
That being said, there are a couple quilted numbers on hand, all filled with KODENSHI down, a proprietary insulation only seen in Goldwin and nanamica products that utilizes ceramic particles to reflect heat inward. And that's only surface-level stuff (even though it's all inside) — plenty of pieces boast packable capabilities, Pertex lining, and hidden magnets that keep hoods secure.
Everyone's heard that ol' chestnut about fashion meets function, so I'll spare you. Key thing with Goldwin is to consider that you're buying into reliable garments that lean more into casual Japanese styling than your typical Western company. Its a formula that's worked well enough for Goldwin in years' past, so it's nice to see it developing its stylistic edge even further.