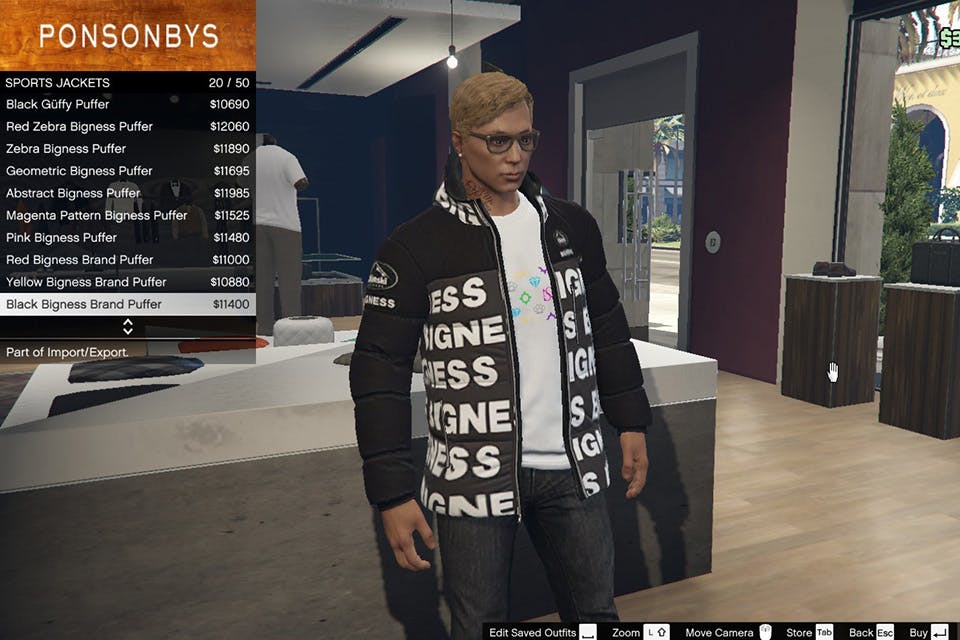 Those generous geniuses over at Rockstar Games have released a new (and free) expansion pack for GTA: Online titled "Import/Export," just in time for the holiday season. While, of course, we were excited to hear about all the fresh and exotic cars we can steal and deal in the new game modes, it was additions to the clothing that really caught our eye.
That's because alongside the mountains of clobber already available in the game, now sits a range of streetwear that will look very familiar to all who've taken interest in some of the biggest releases from streetwear giants like Supreme, Palace and many more over the years.
When you hit up the stores in the new expansion you'll find complete ripoffs of the Supreme x The North Face puffer jacket collab, bogo hoodies, Palace tees and COMME des GARÇONS-inspired patchwork jackets. All of them under fake brand names like Bigness, Manor, Güffy and SQUASH.
Check out the new "collection" above, and the official trailer for the expansion pack below.
Ever wondered what it would be like to play GTA in real life? Wonder no longer.