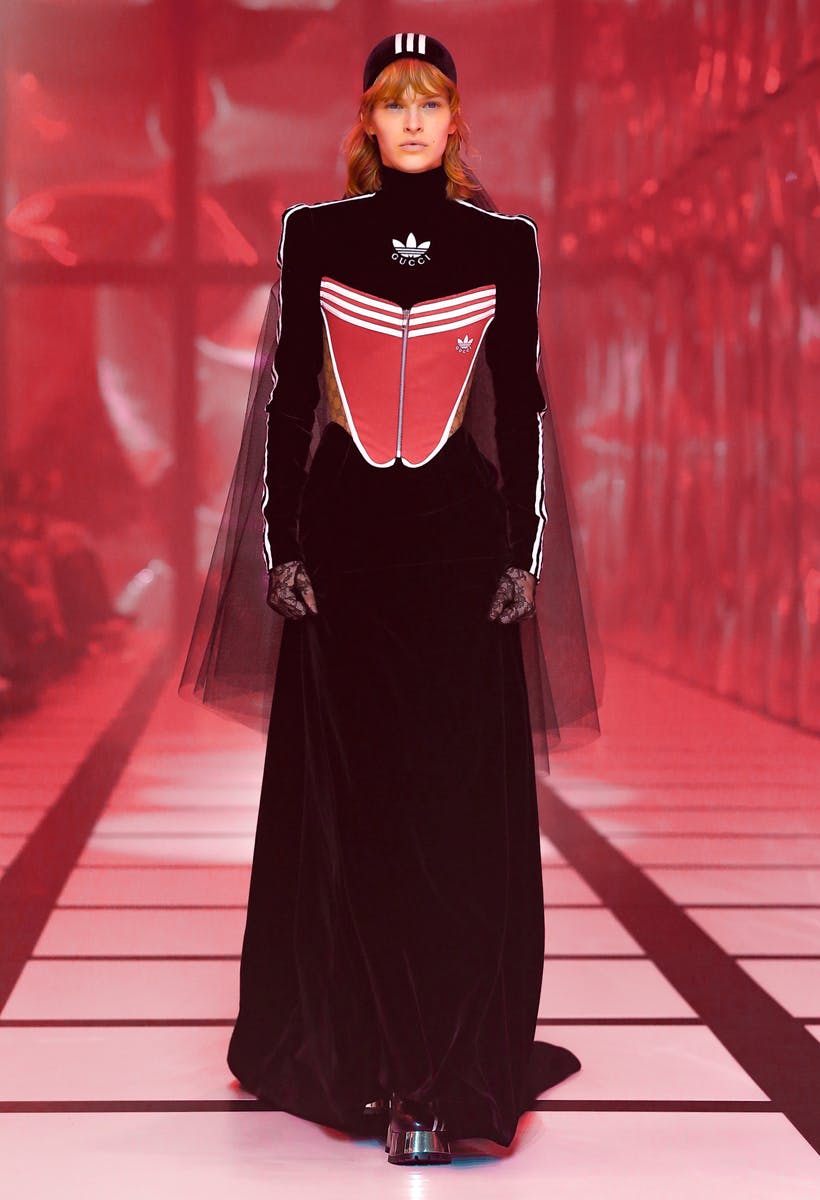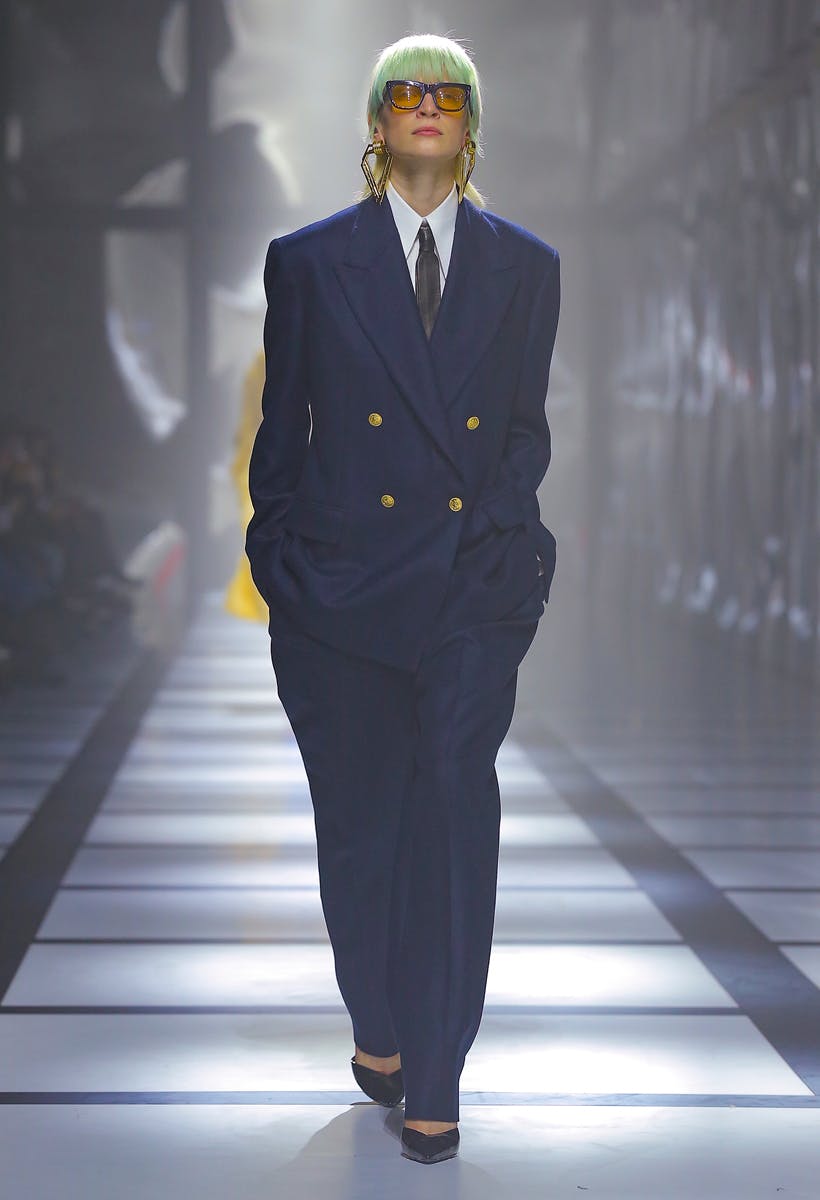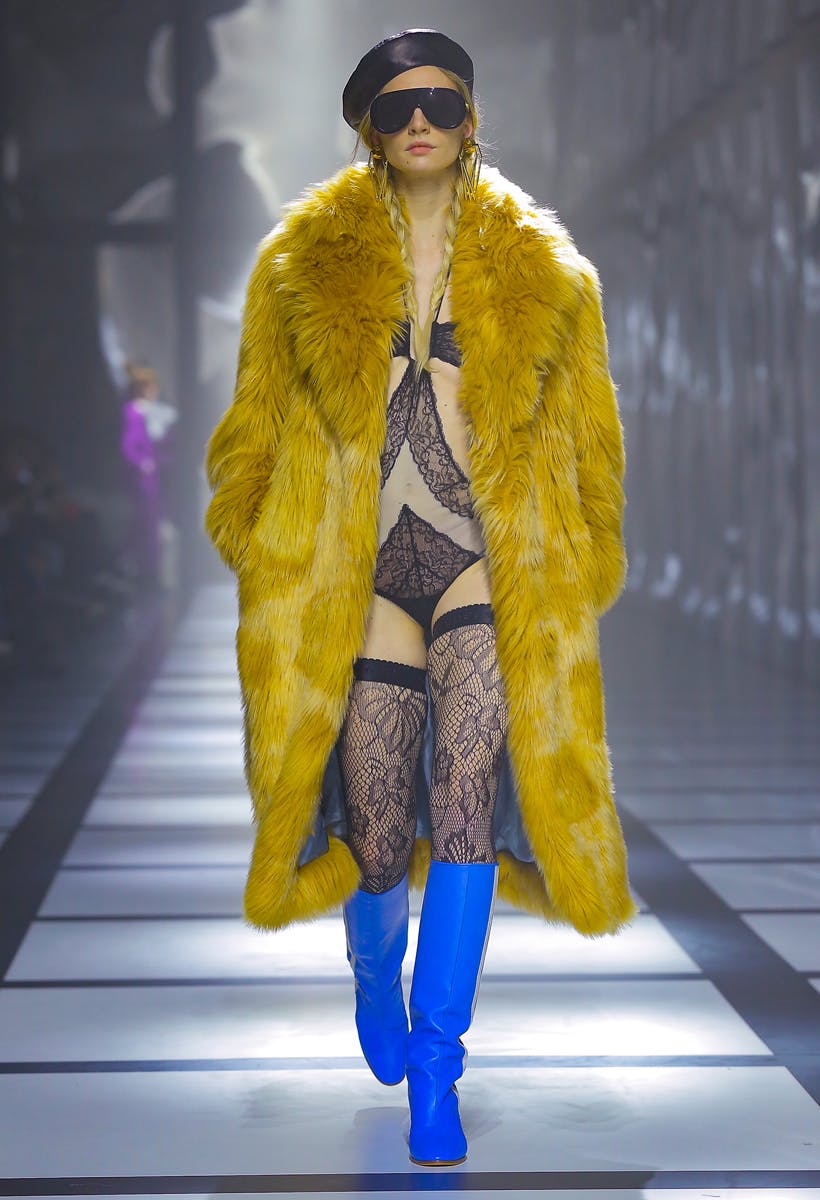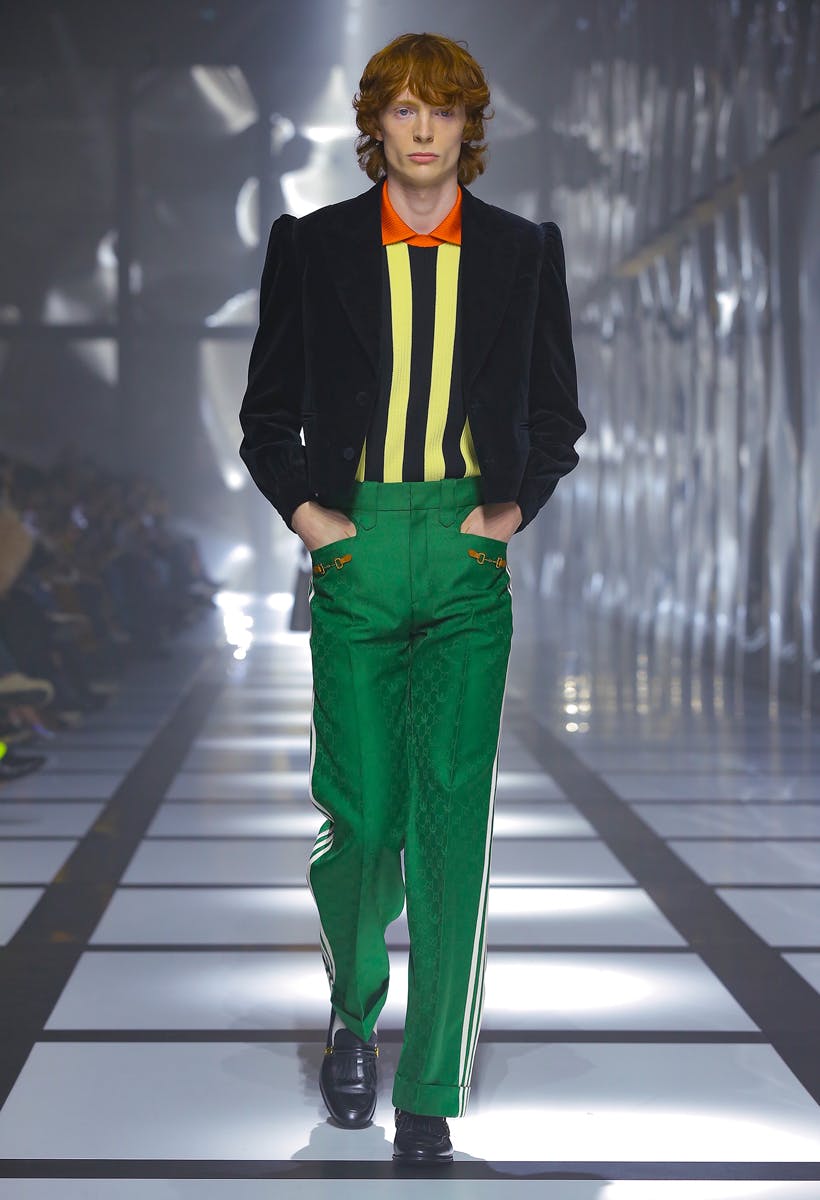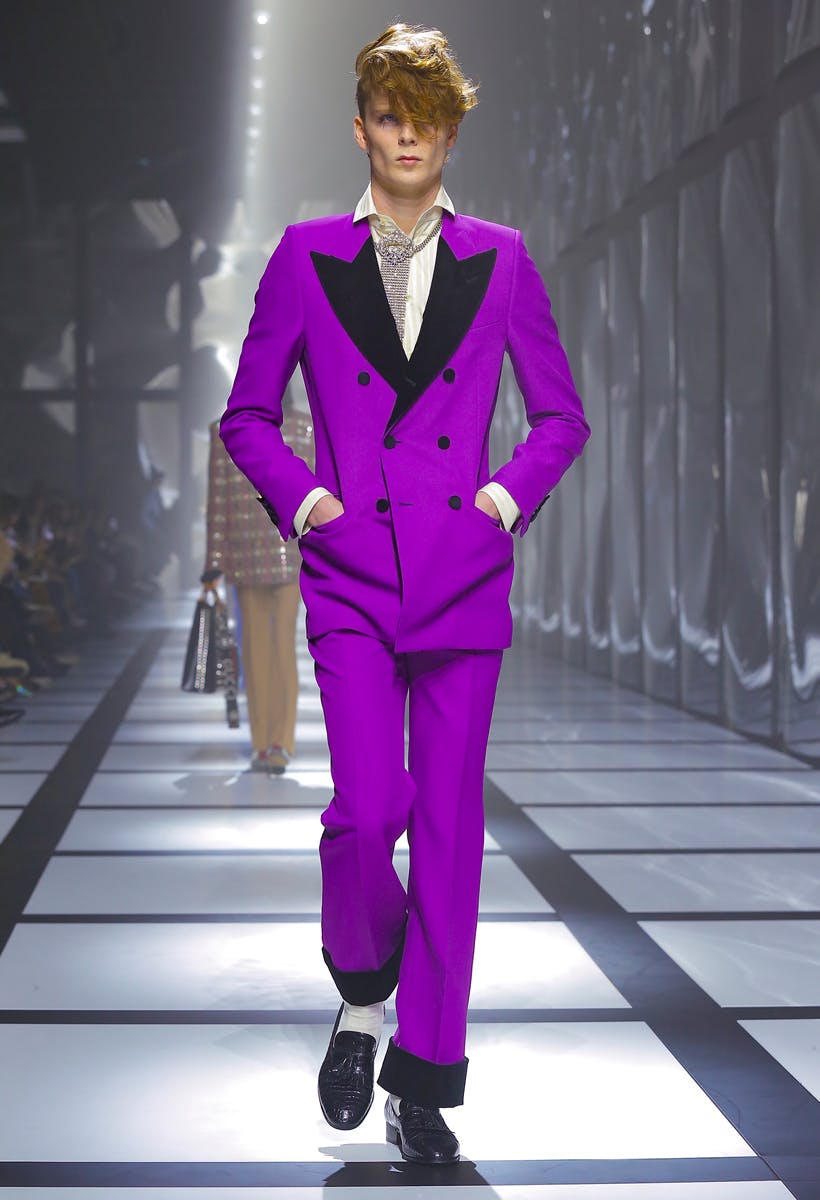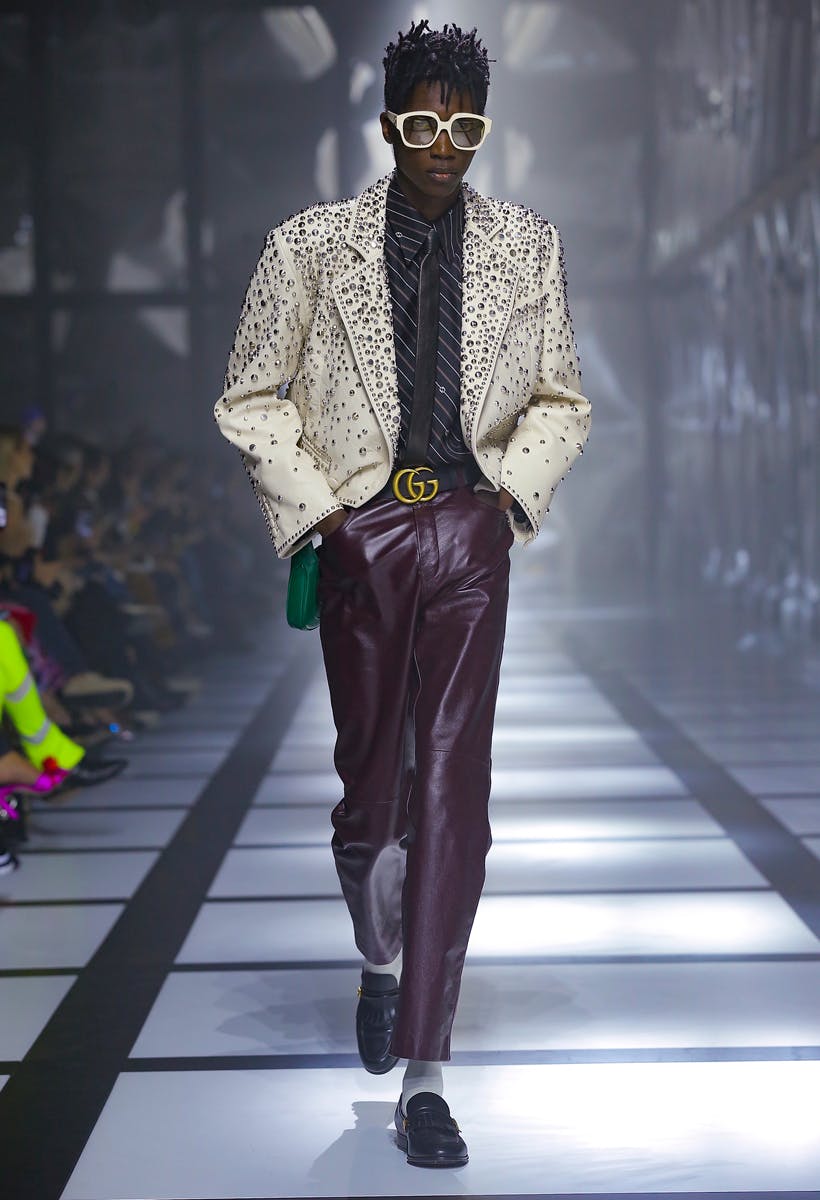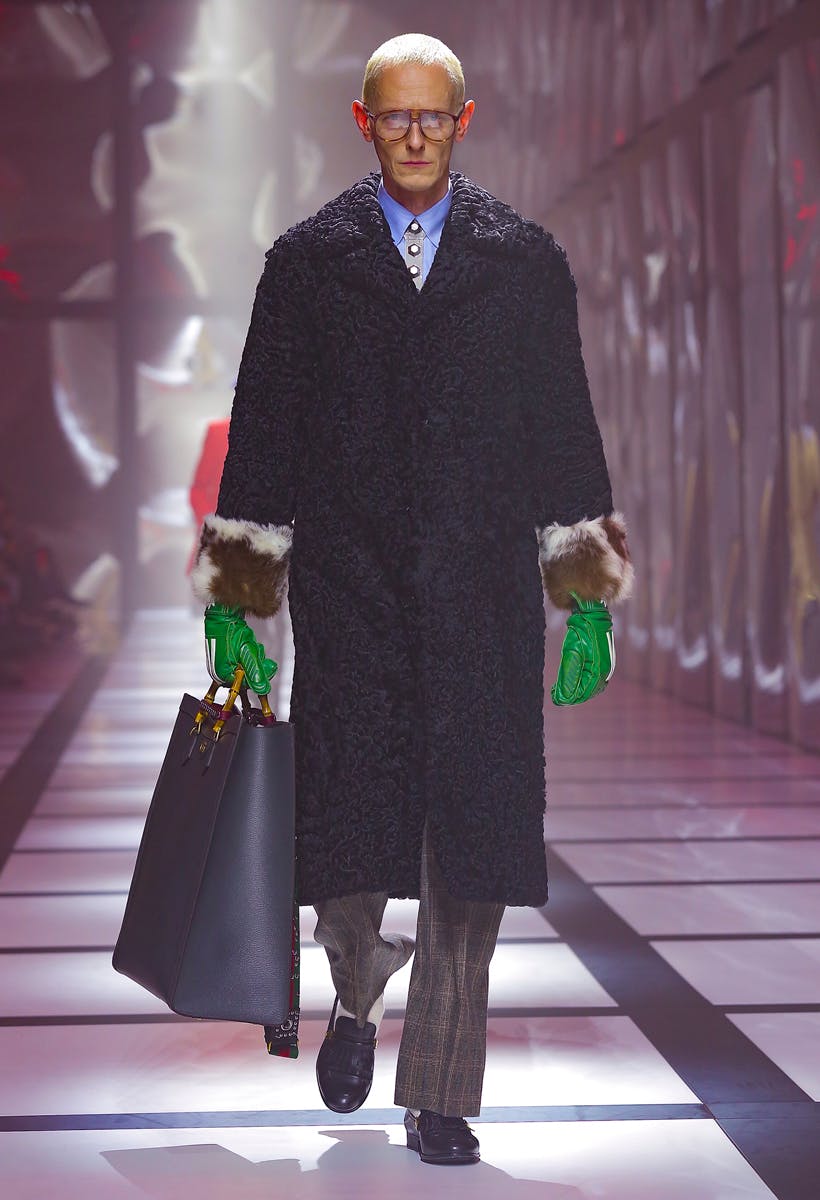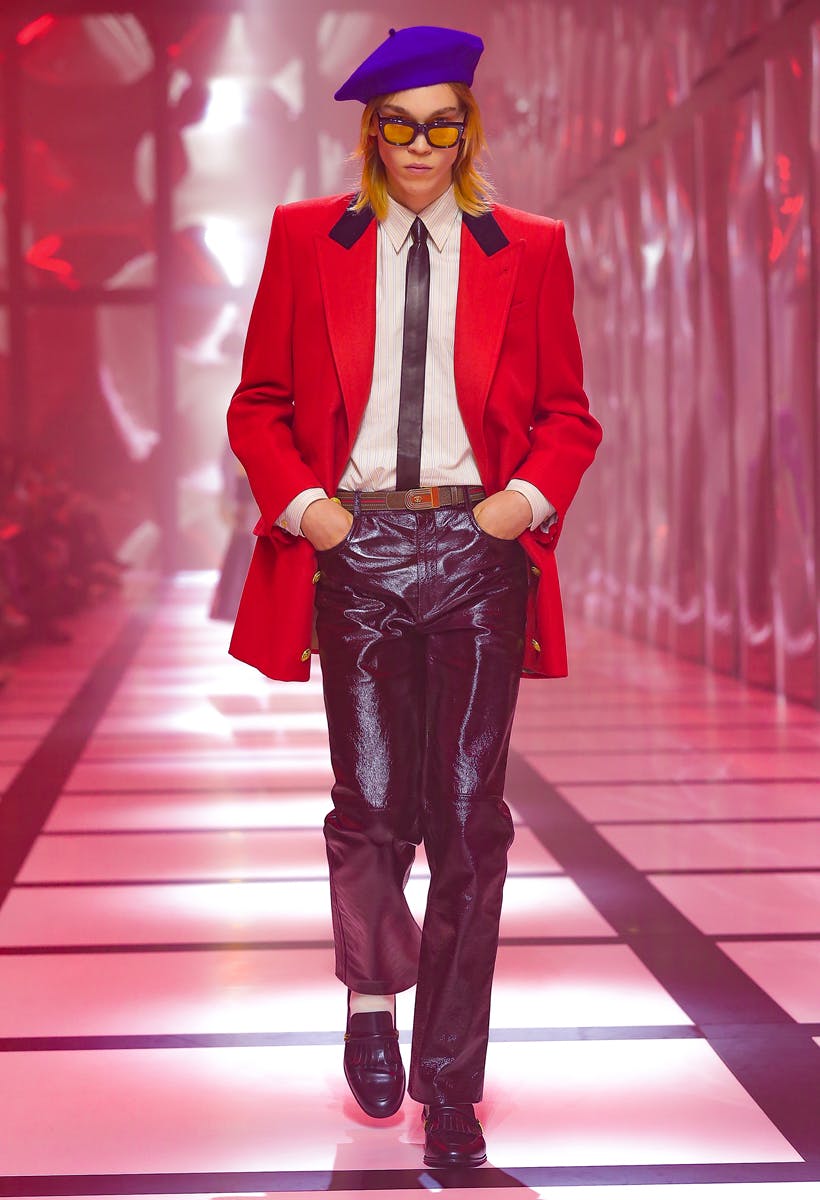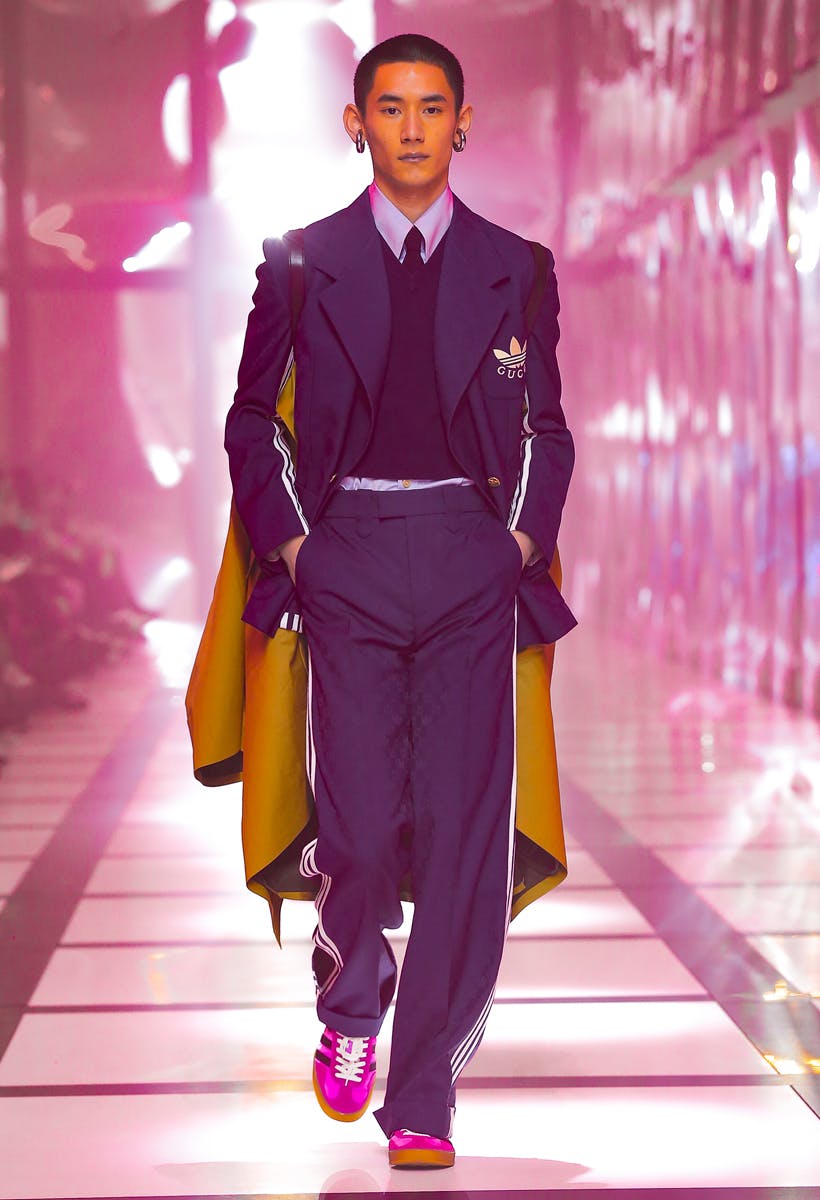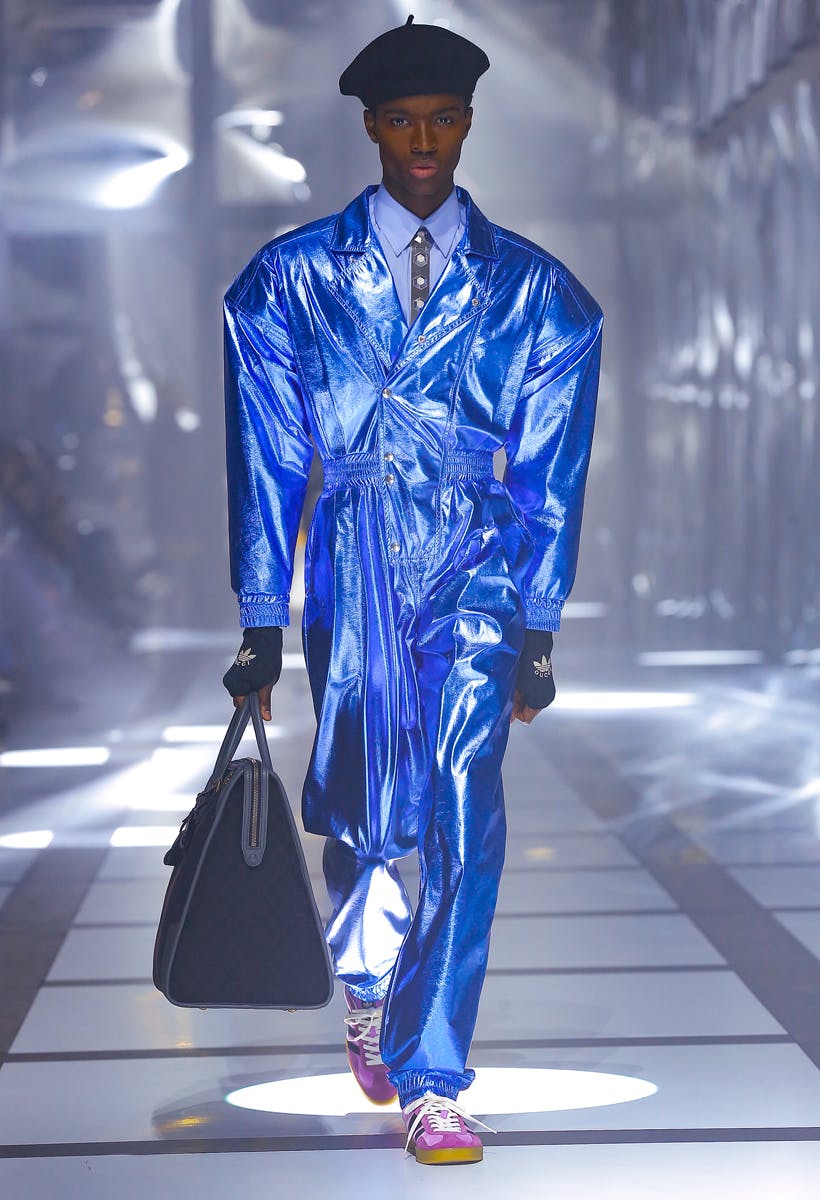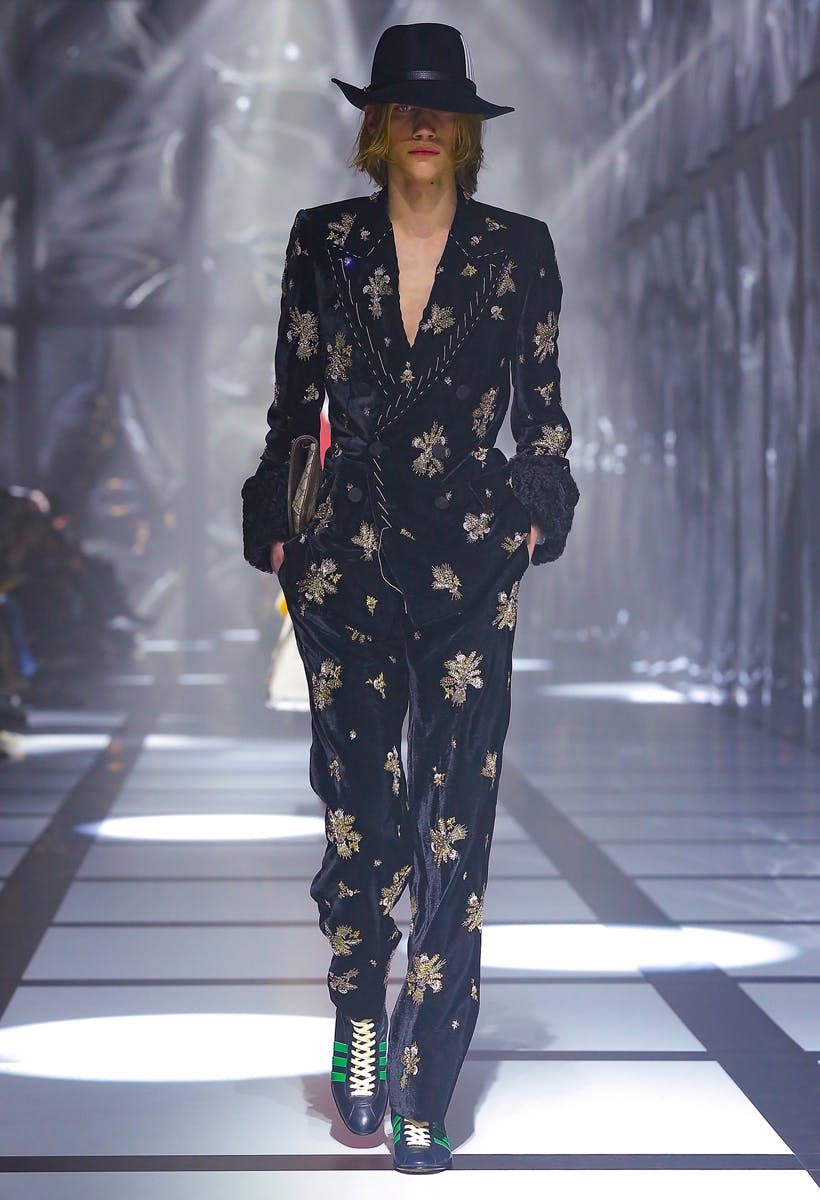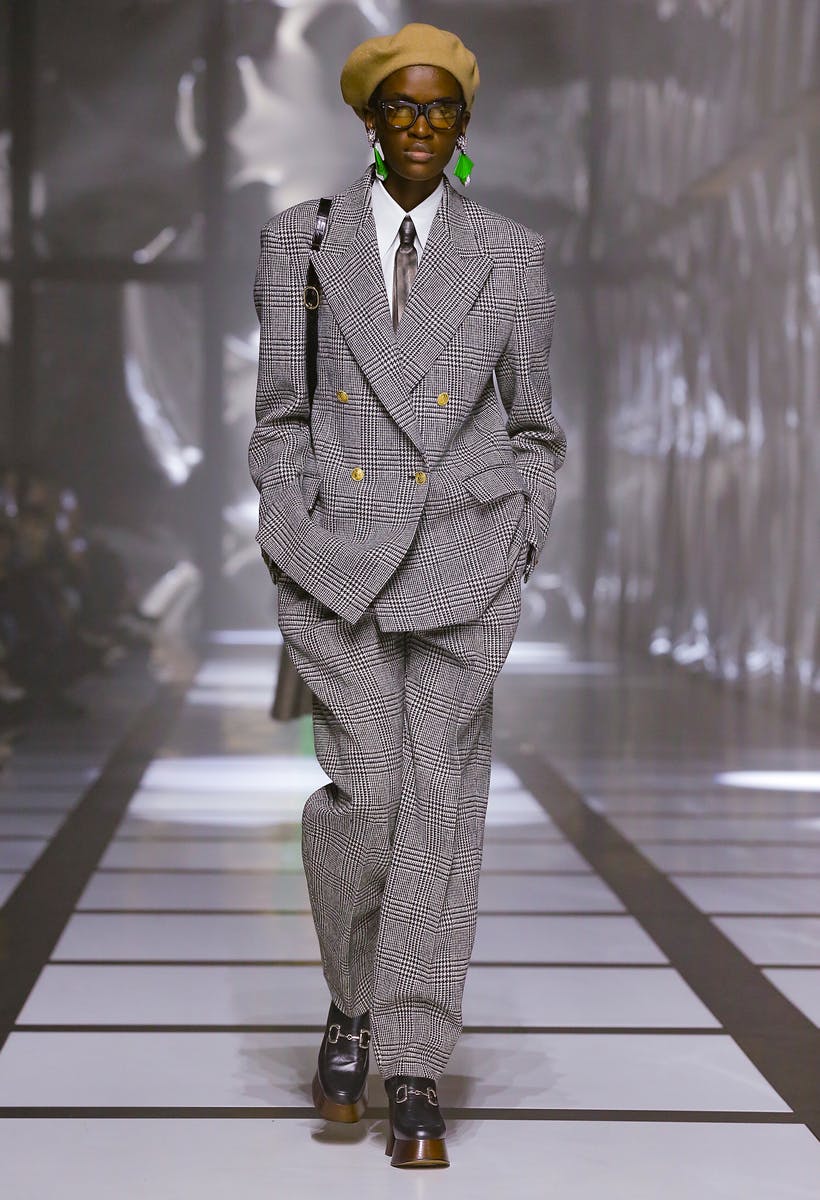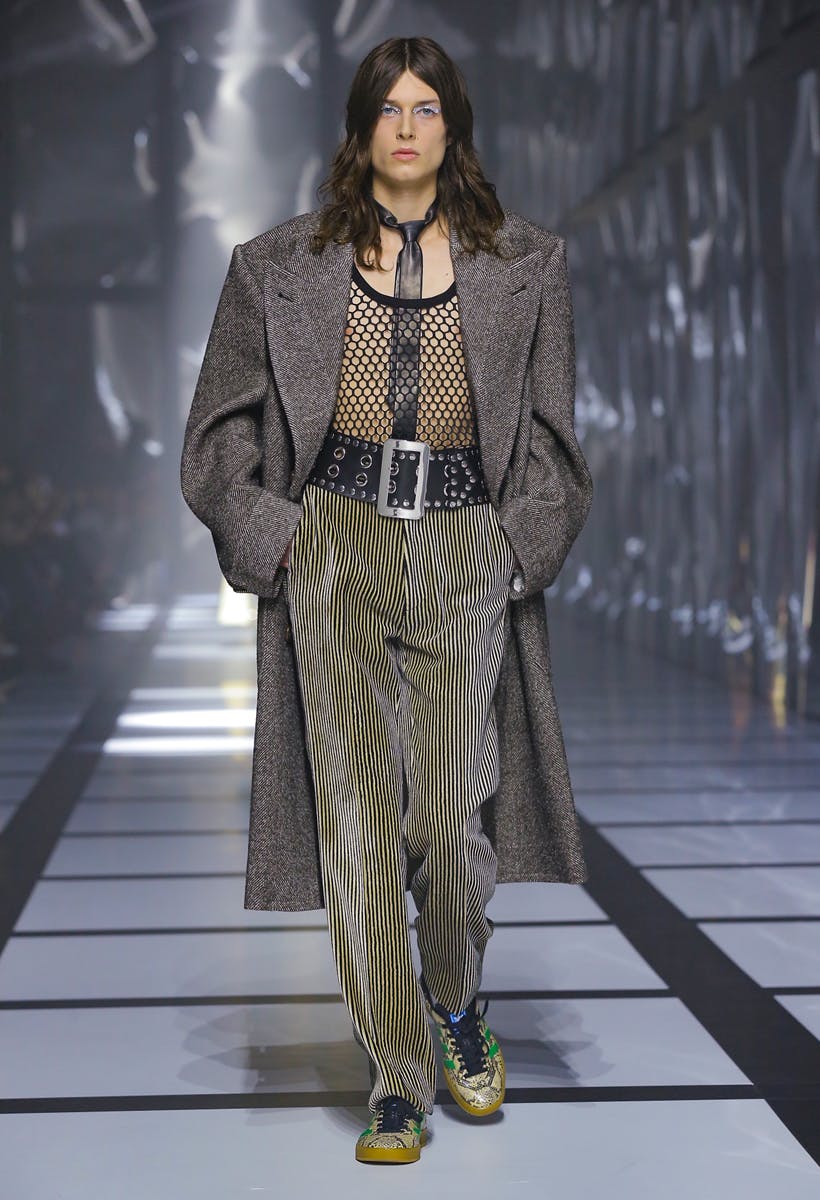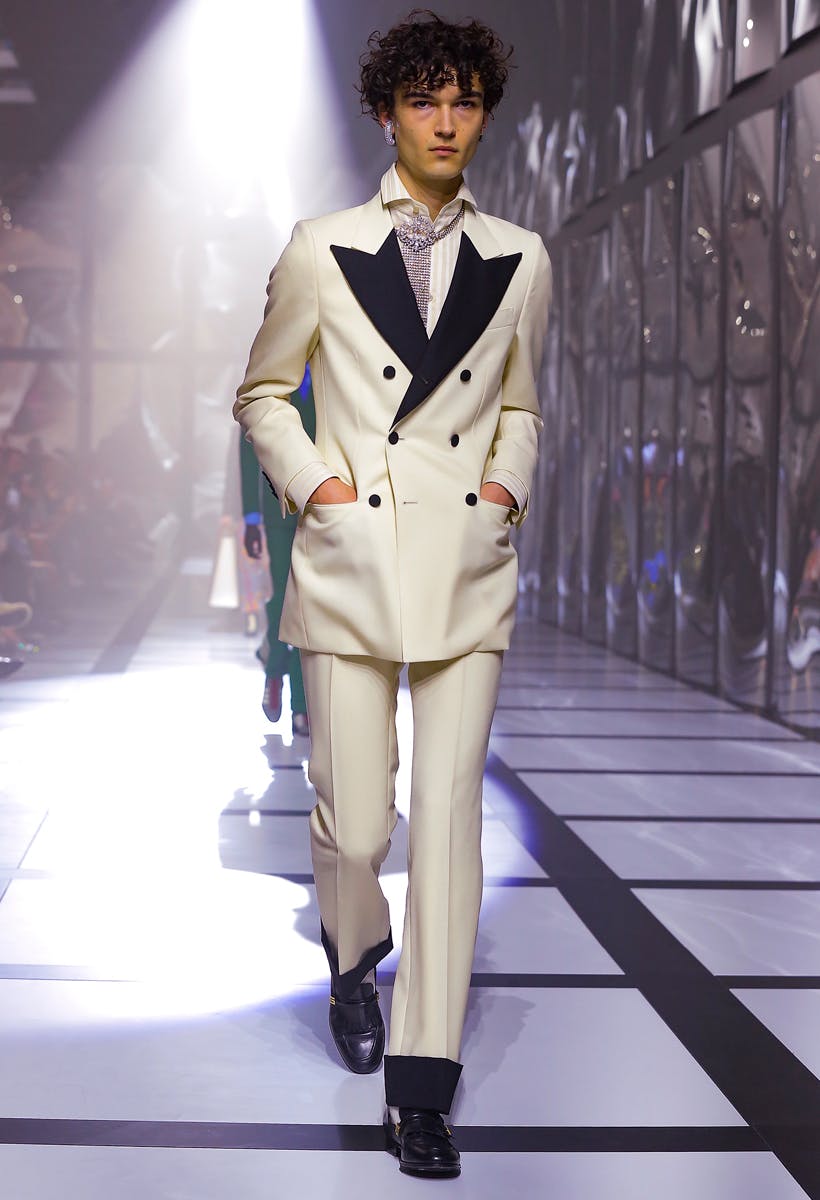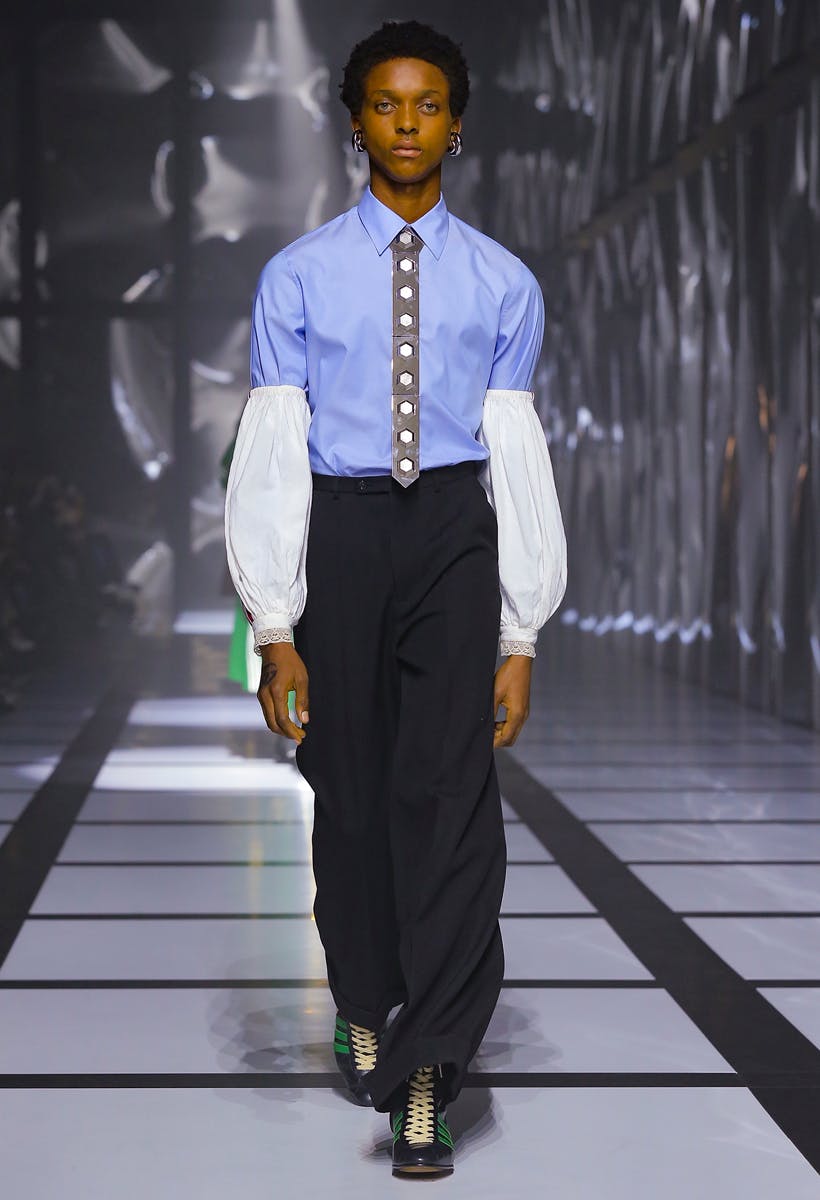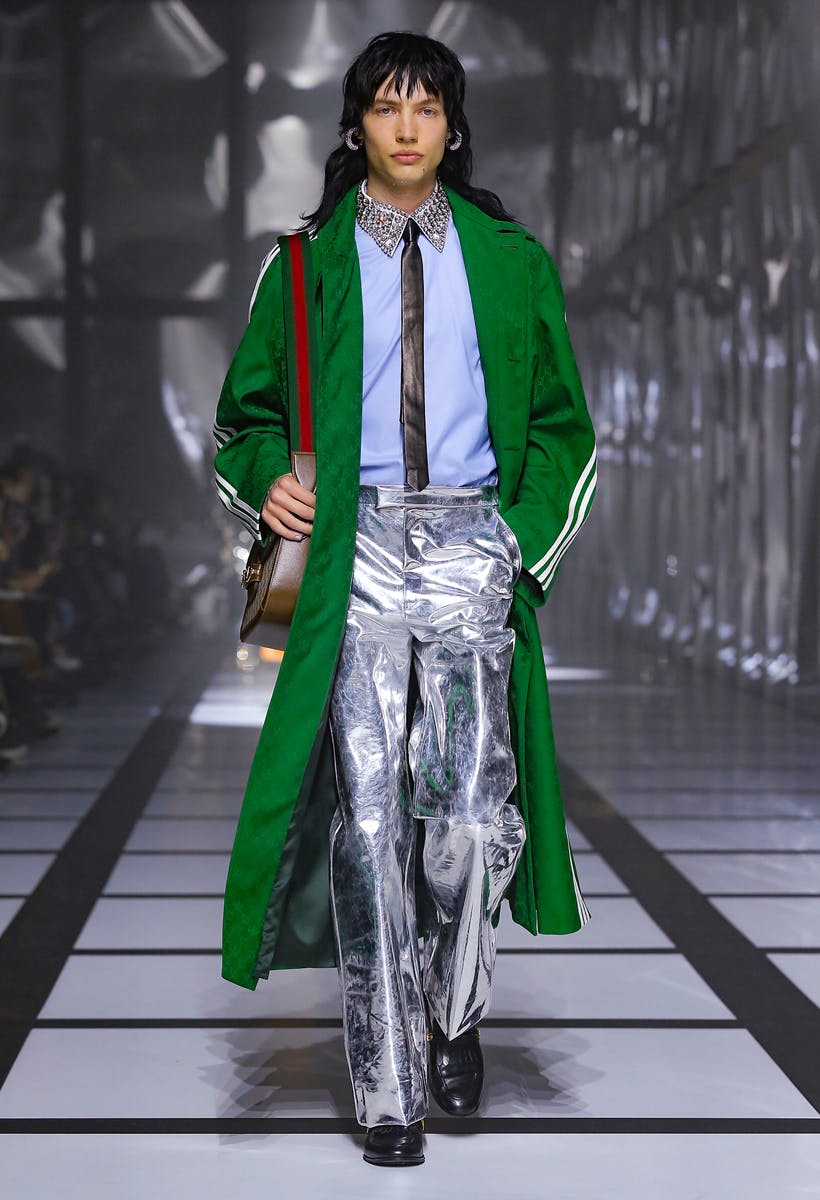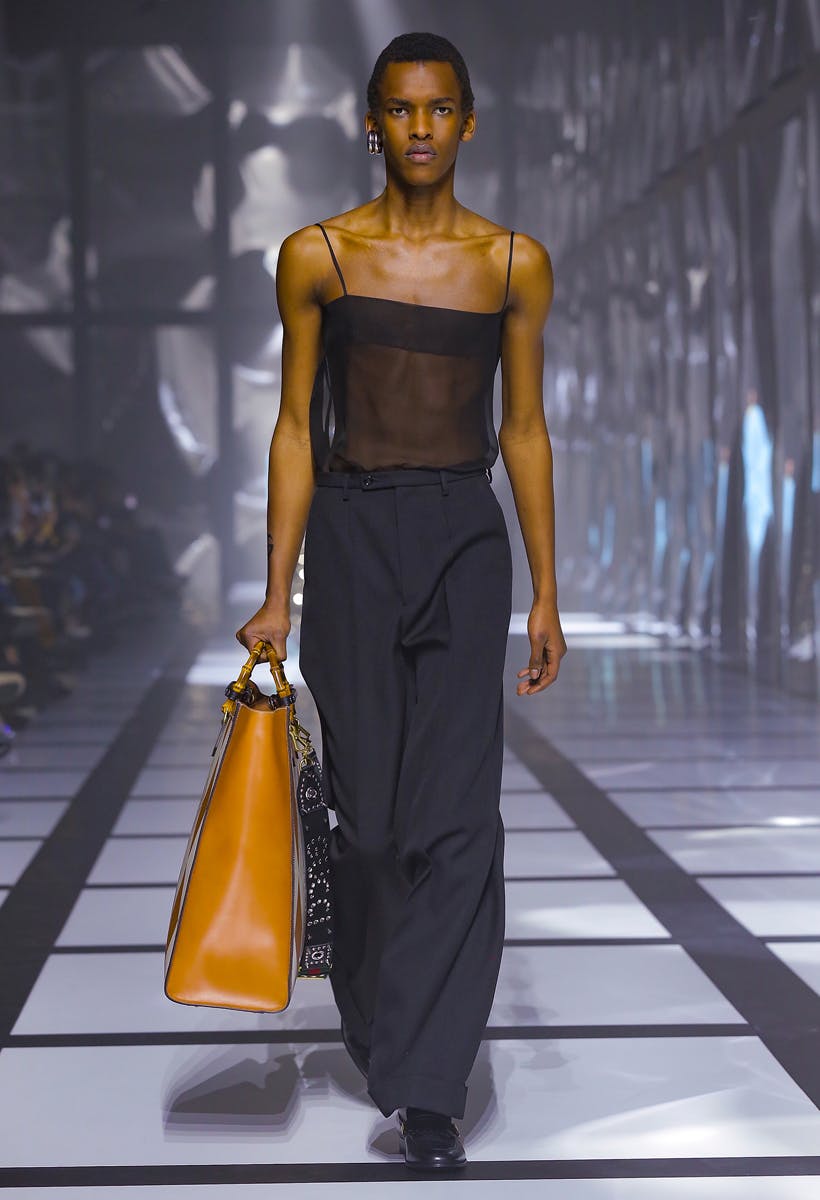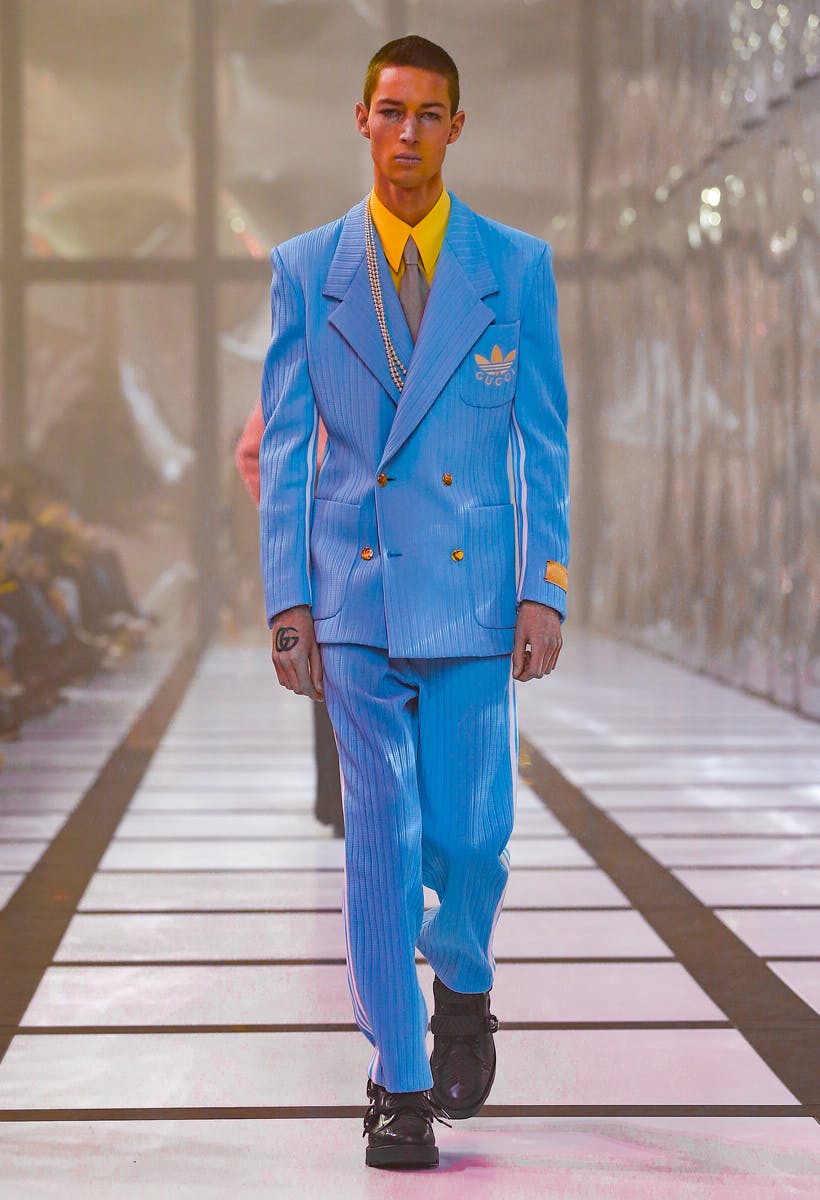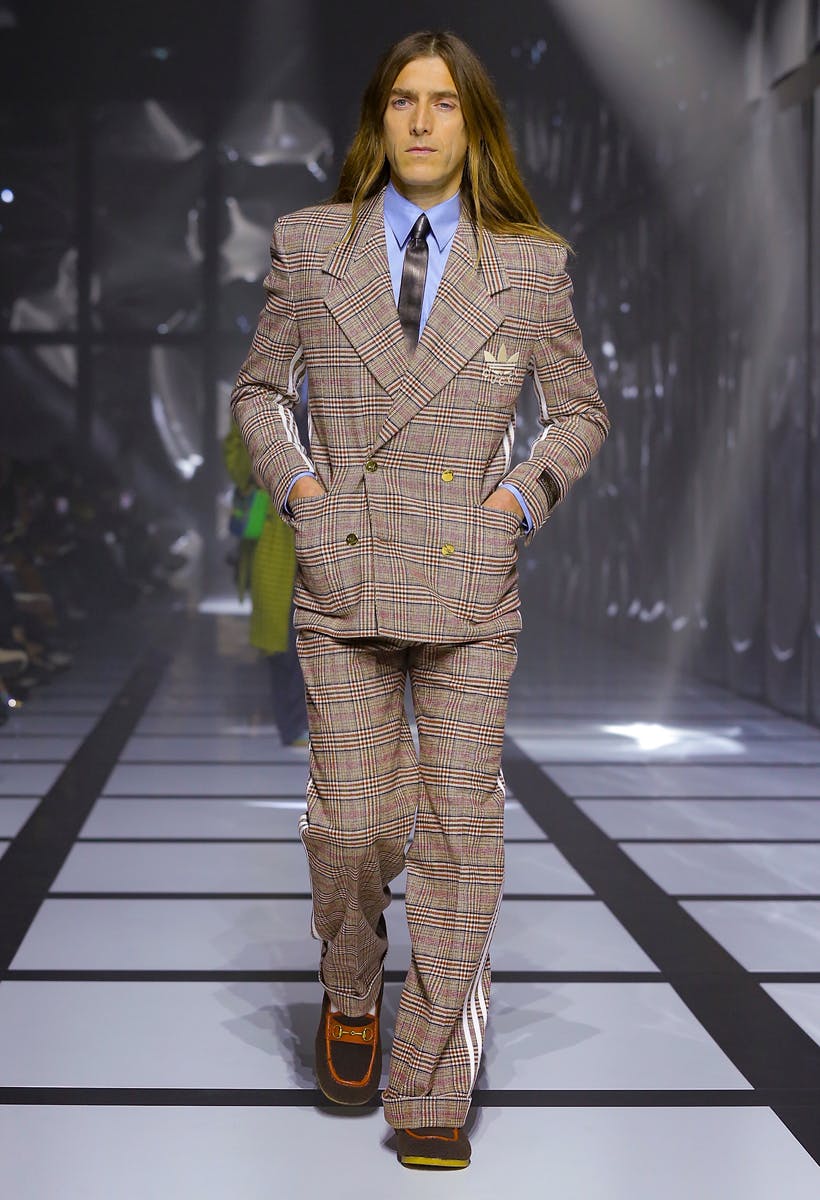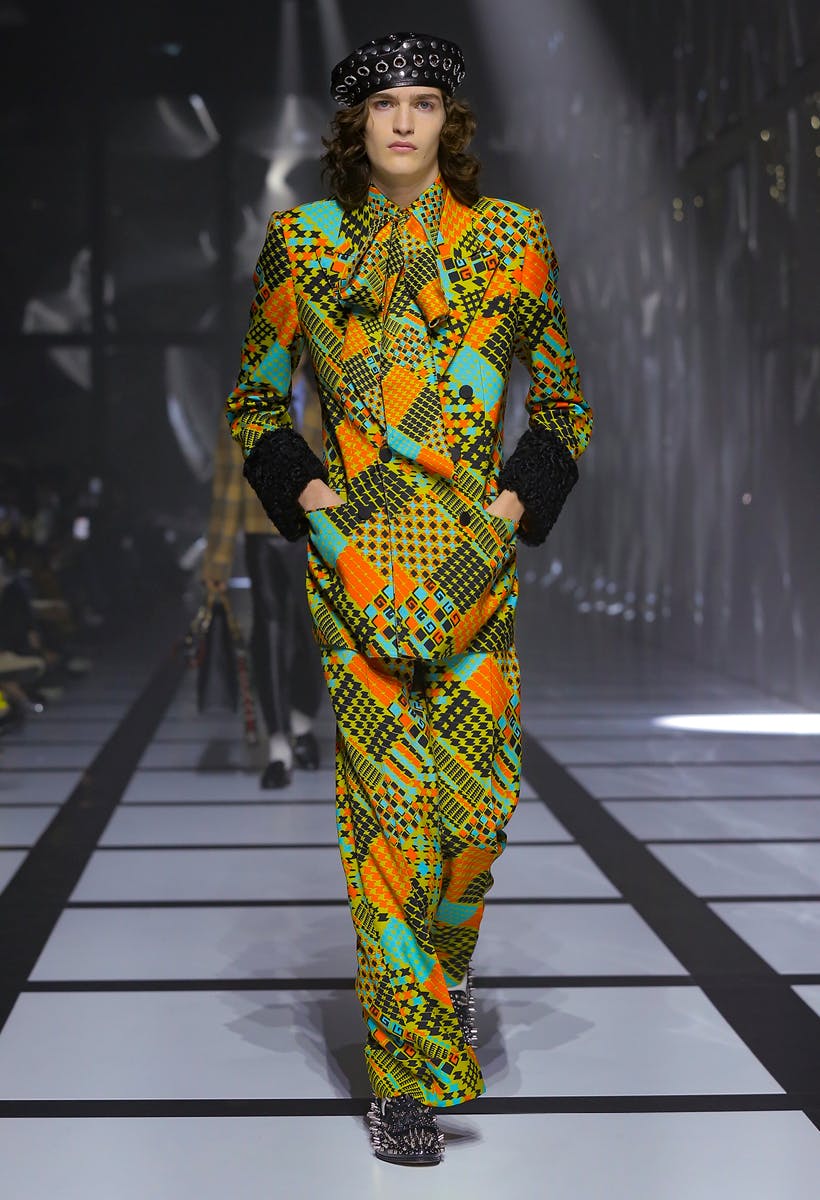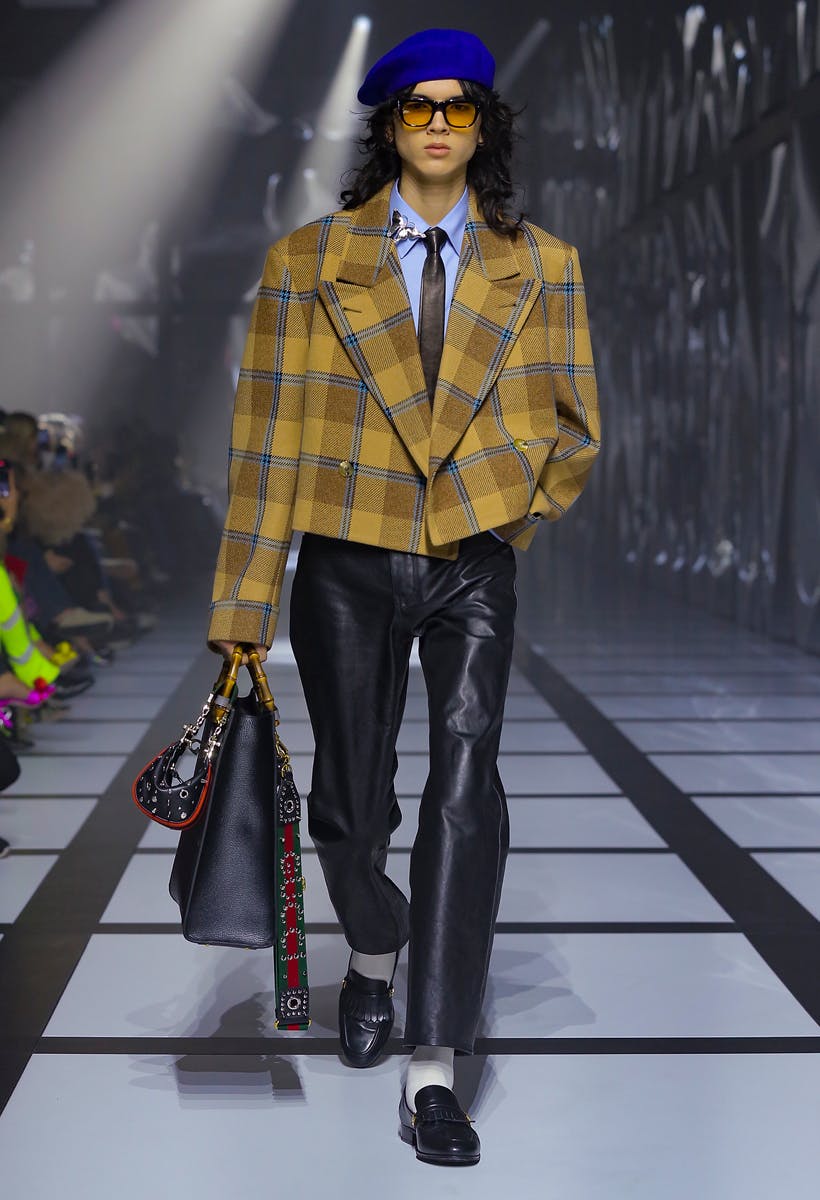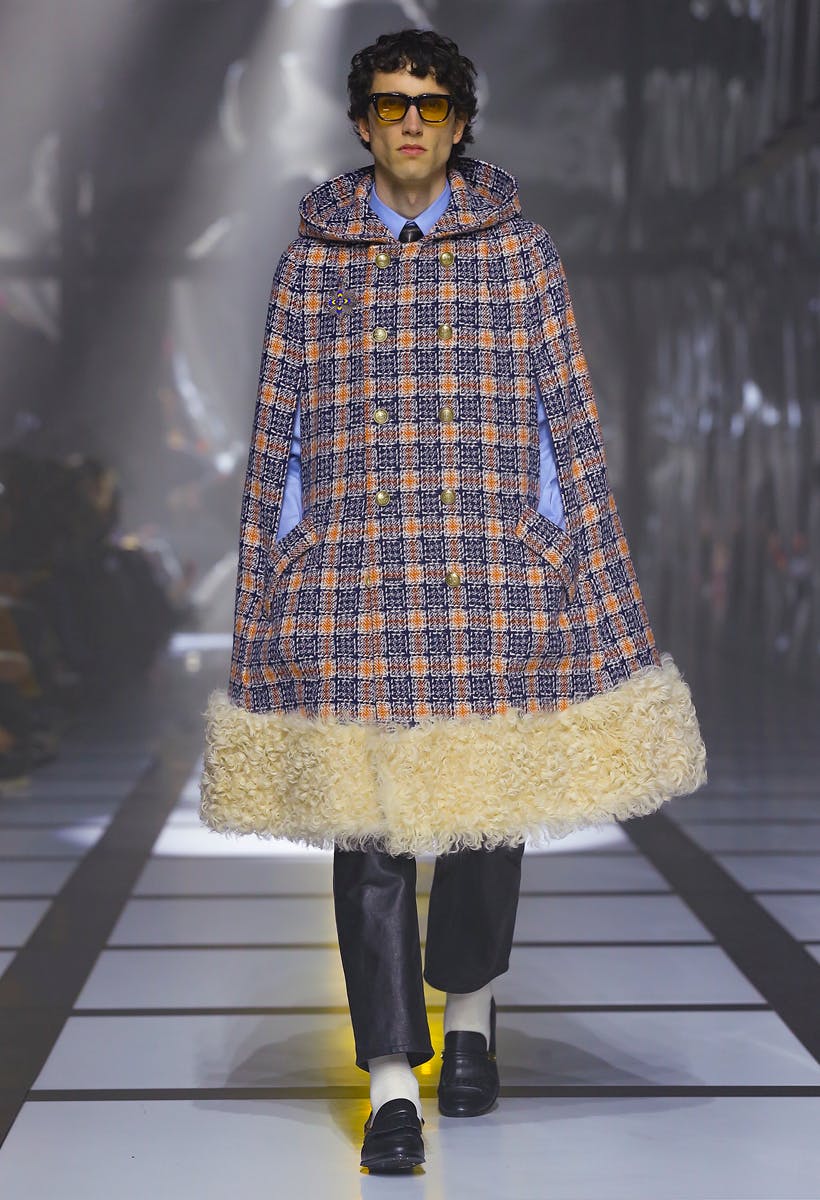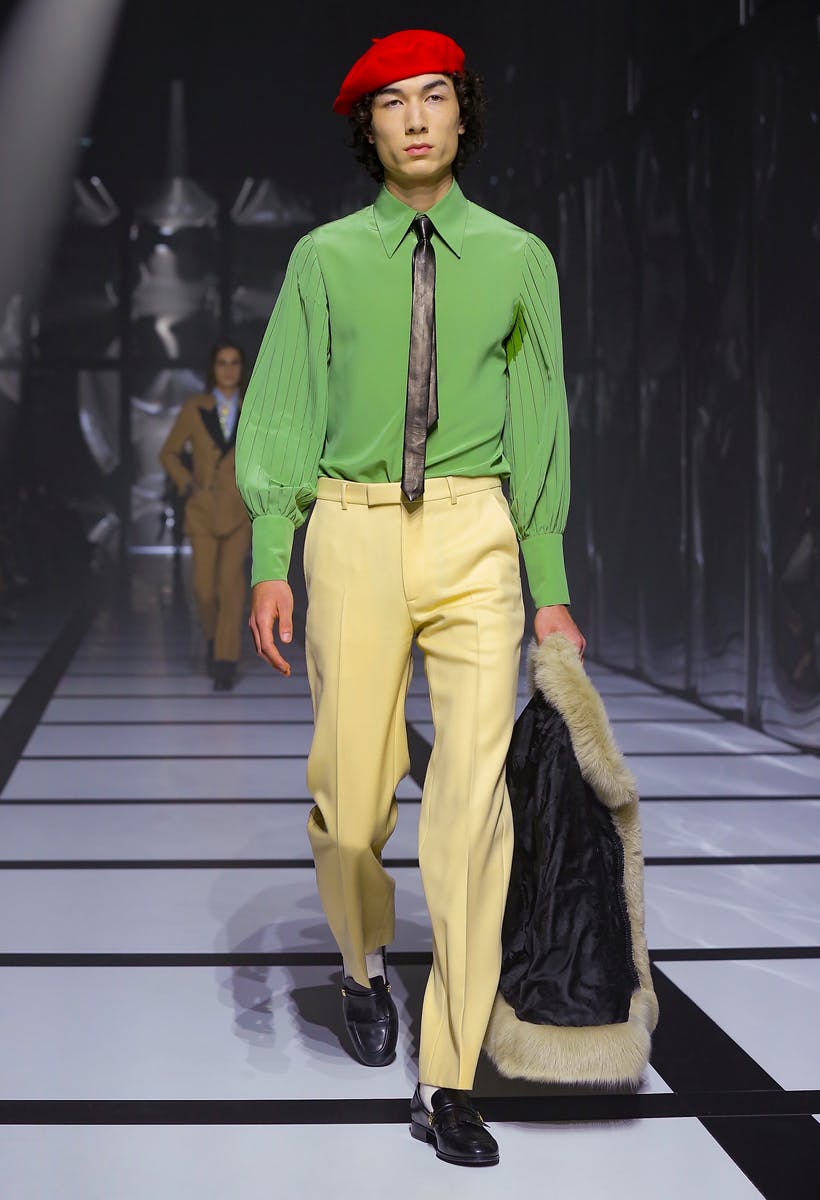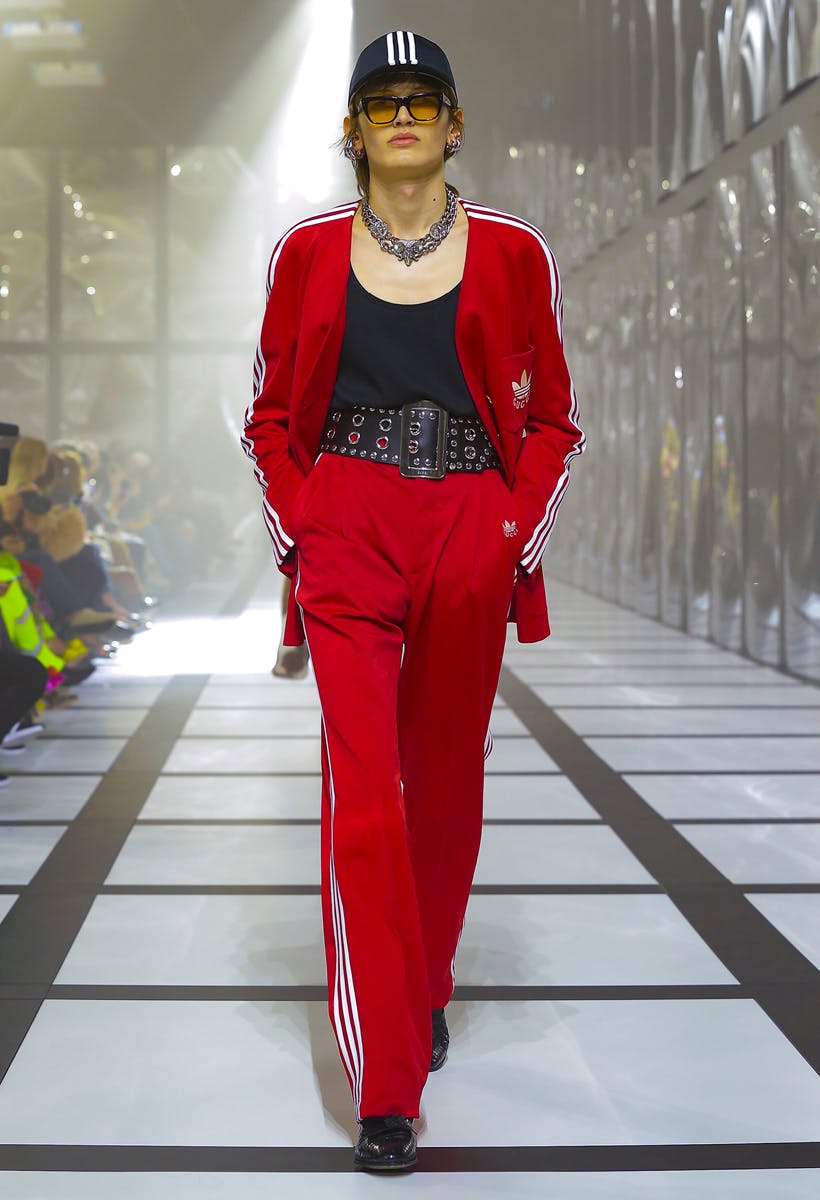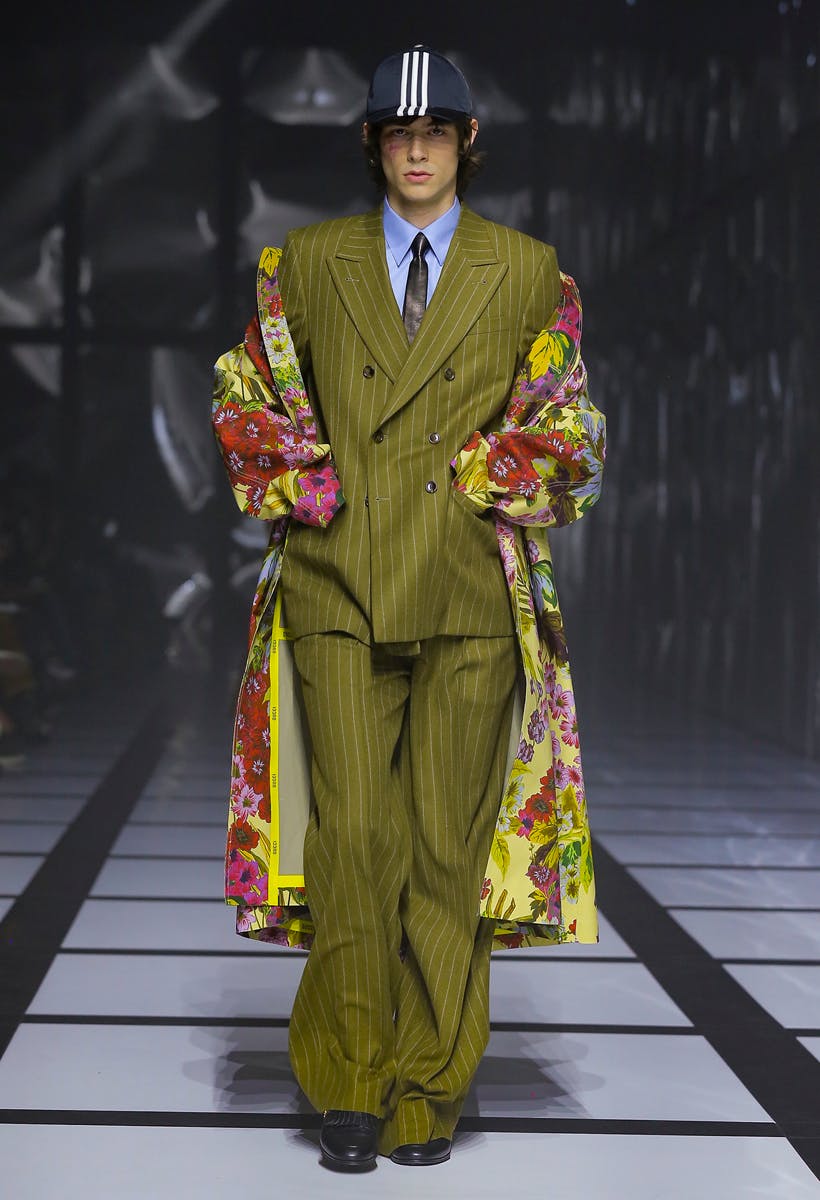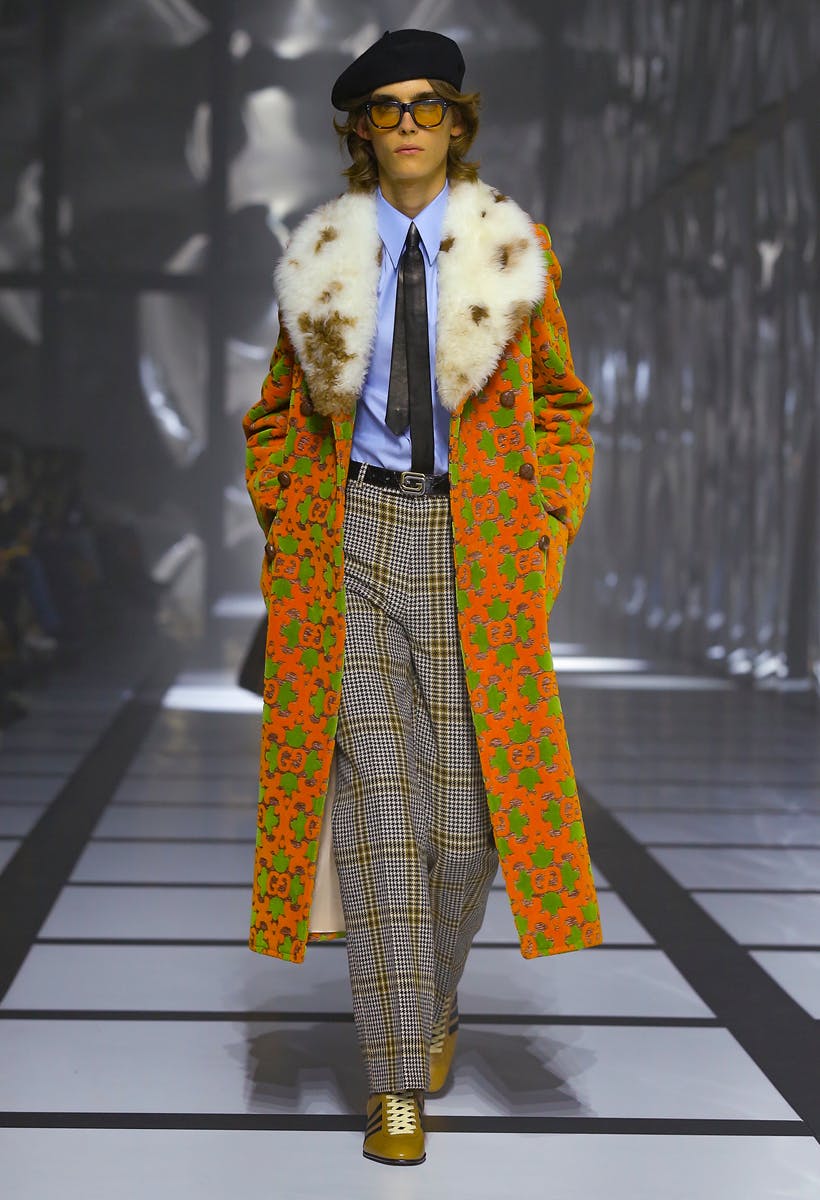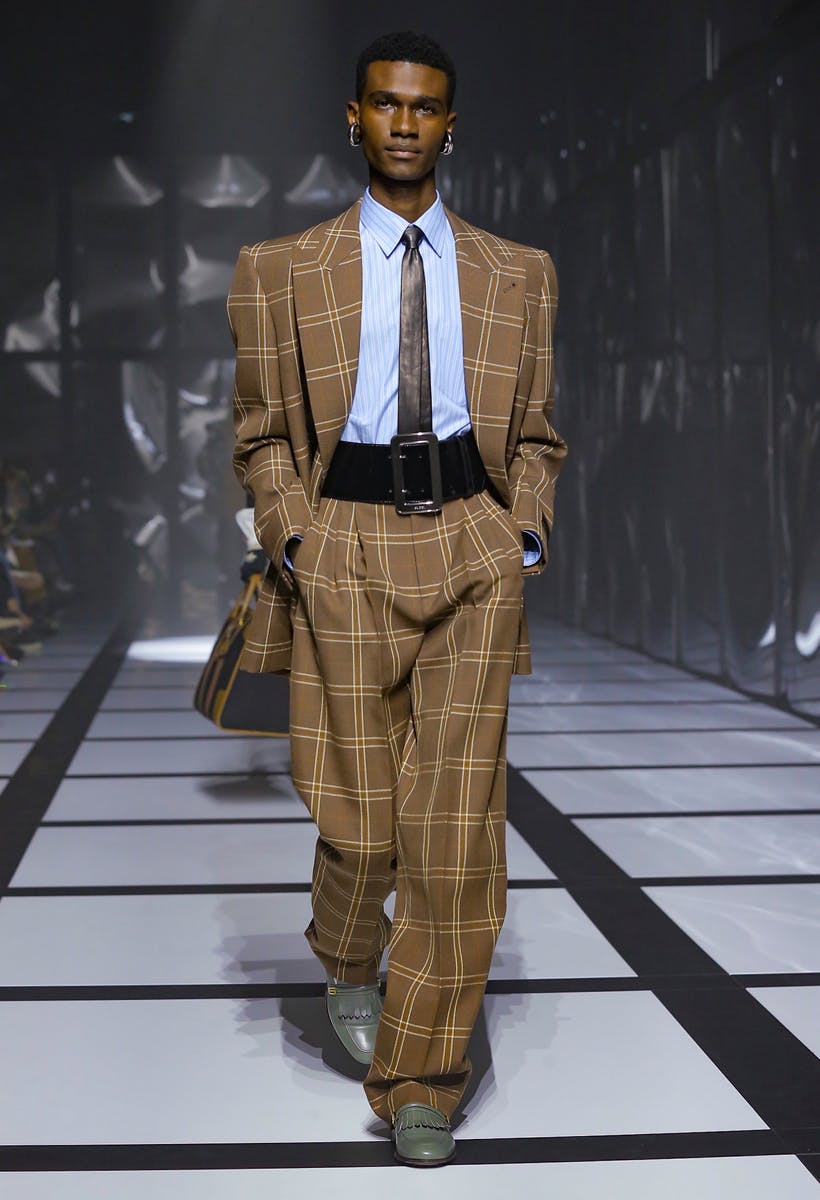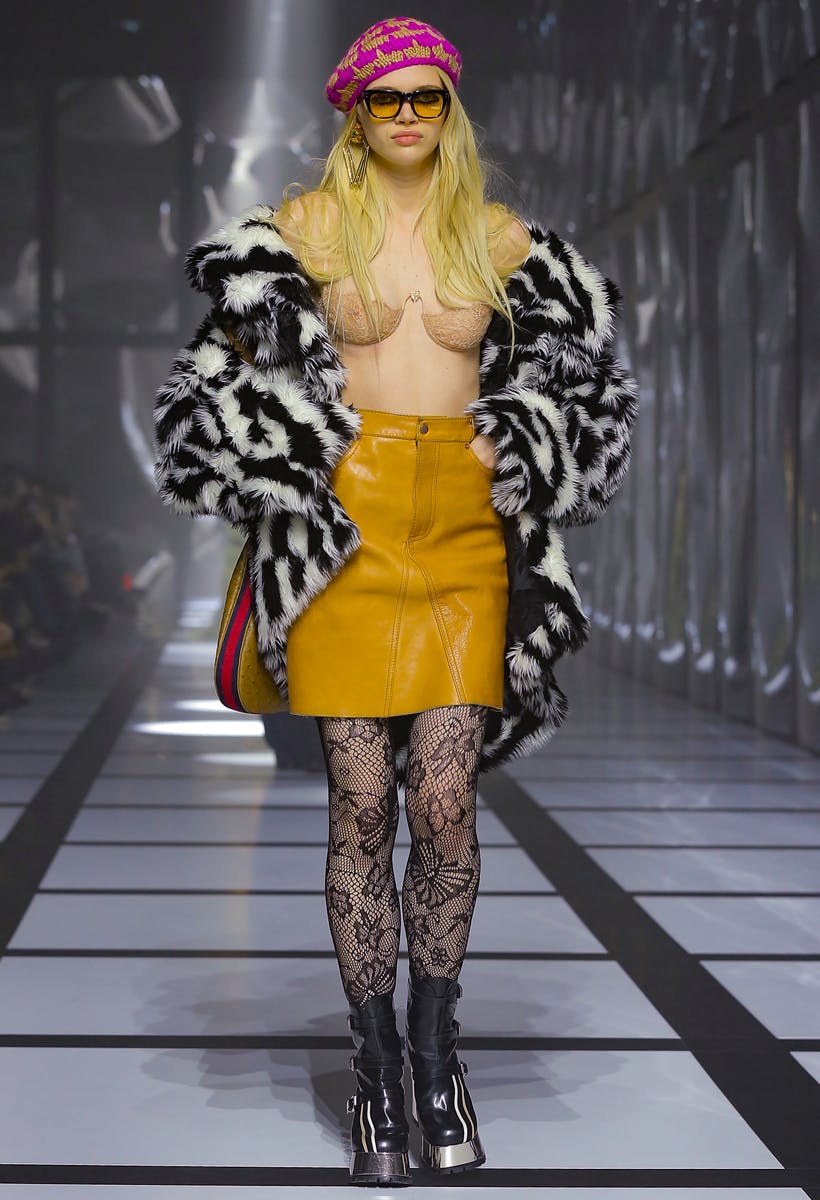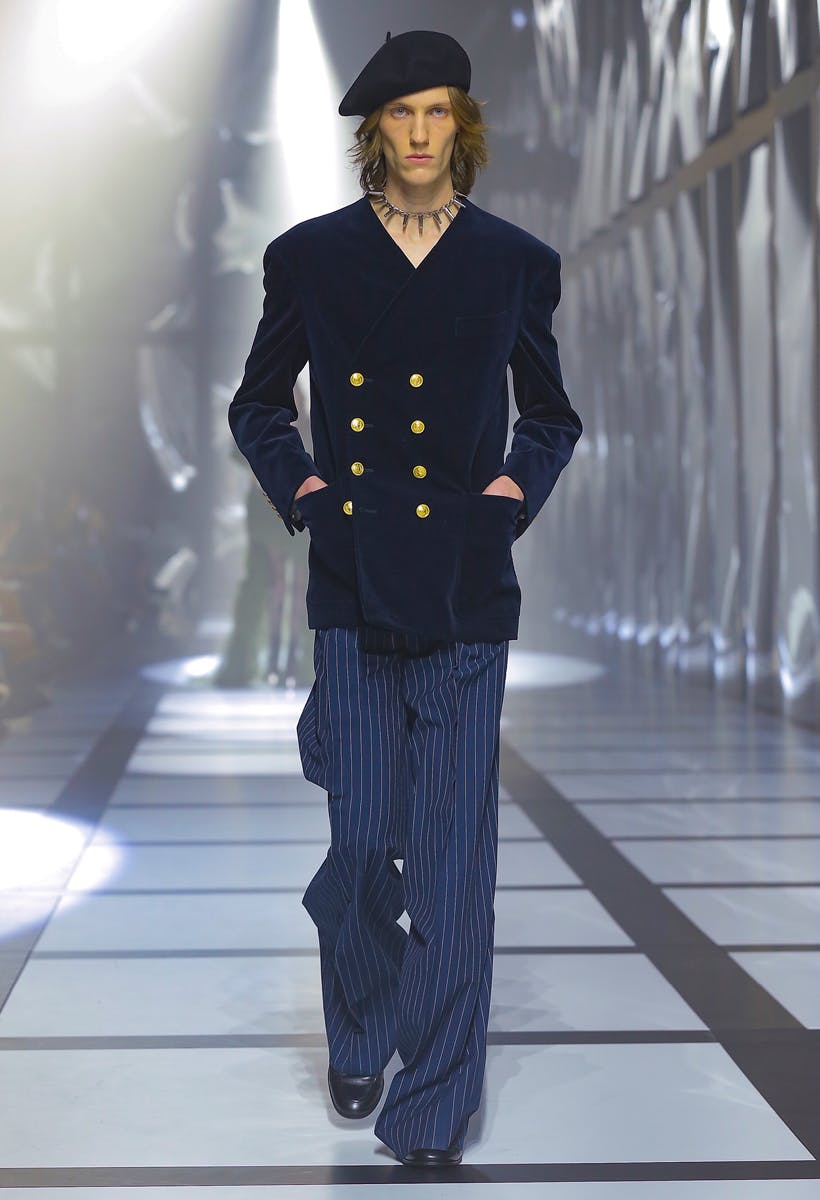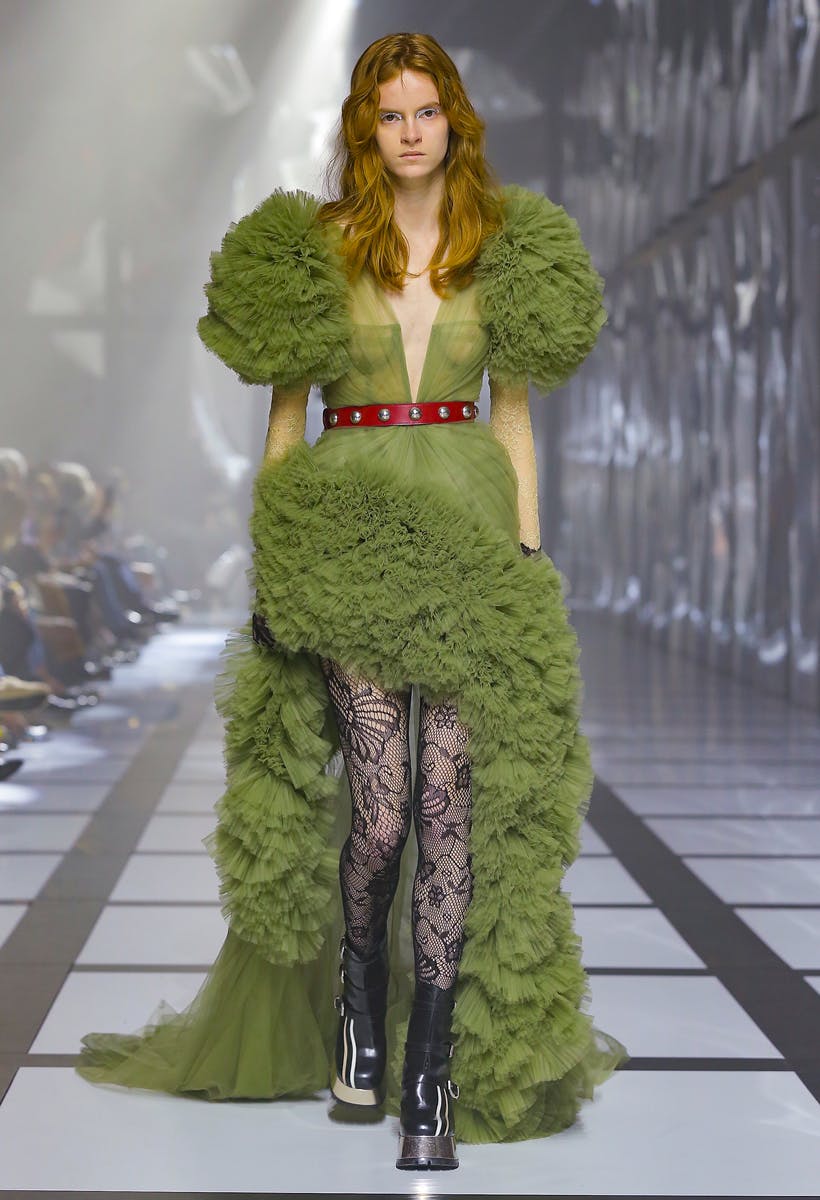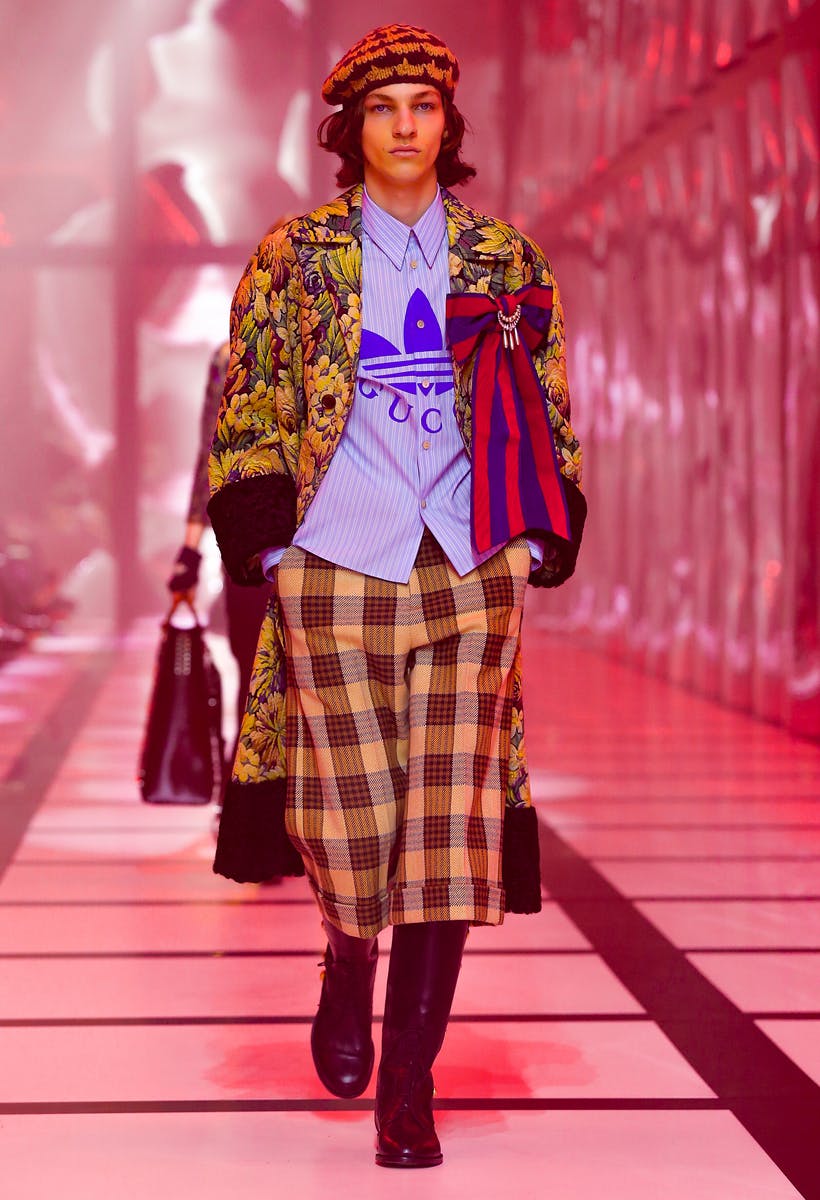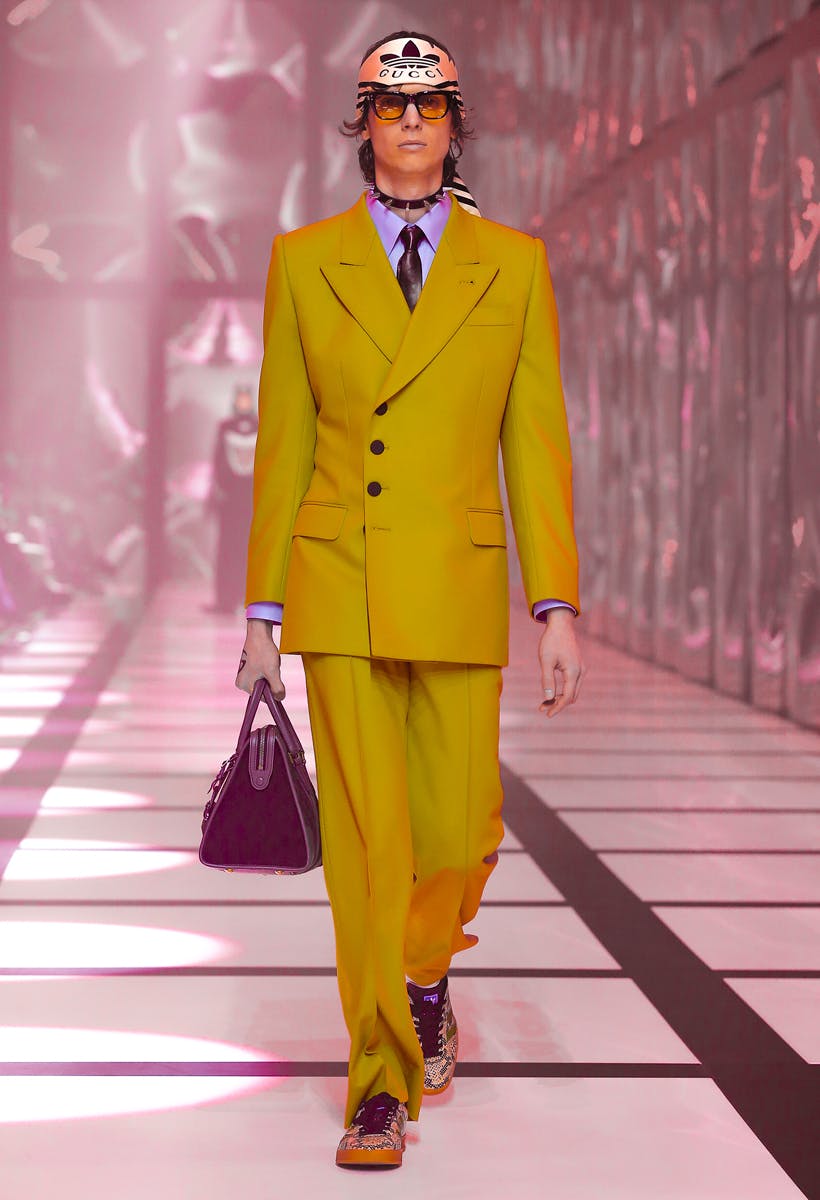 Gucci, one of the world's most in-demand brands, took Milan with its Fall/Winter 2022 collection on the morning of February 25, with celebs like Rihanna, Kim Kardashian, and, uh, Francis Bourgeois storming the Italian city to soak in the sights and sounds of creative director Alessandro Michele's latest co-ed offering, "Exquisite Gucci."
"I use the metaphor of the magical mirror to approach the phantasmagorical power of fashion," Michele said in a press release ahead of the show. "A sacred power that radiates from the surface of the fabrics. ... Through these interventions, I celebrate the clothes as real optical labs: magical machines that can give birth to fairy tales of metamorphosis and re-enchantment."
Perhaps most notably, Gucci's adidas collaboration debuted on the runway.
Caps, corsets, capes, double-breasted blazers, and heeled sneakers were graced by Gucci monograms, the Three Stripes, co-branded logos, and Gucci's vintage-y aesthetic — sepia-toned micro-houndstooth, anyone?
It's a quirky follow-up to adidas' work with Prada (luxury labels love the Three Stripes) but also speaks of Gucci's collaborative zeal: just last year, Gucci issued its own Balenciaga Triple S sneakers, for instance.
Michele's magic mirror motif manifested in the glossy, blindingly bright set, which saw models striding past a full-length mirror that warped their silhouettes into inhuman apparitions.
Fitting, given that the actual collection took a genderfluid tack to warping perceptions of the masculine and feminine, transfiguring conventional apparel into fresh designs.
Masculine tailoring was styled with delicate heels or softened with plush velvet; elsewhere, power shoulders were contrasted against trim leather trousers and pencil skirts.
Royal purples, vivid reds, sequin-studded greens, glossy reds: "Exquisite Gucci" certainly lived up to its name as far as finishes are concerned, matching the silhouettes in pomp and circumstance.
This progressive ethos is to be expected — this is a Gucci show, after all!
Remember, the SS22 "Love Parade" presentation last November gave us major moments like Macaulay Culkin's Gucci Glow-up and some truly inspired sex toy jewelry — is there any better way to dress up a summer 'fit than a glistening silver butt plug necklace?
Shop our favorite products