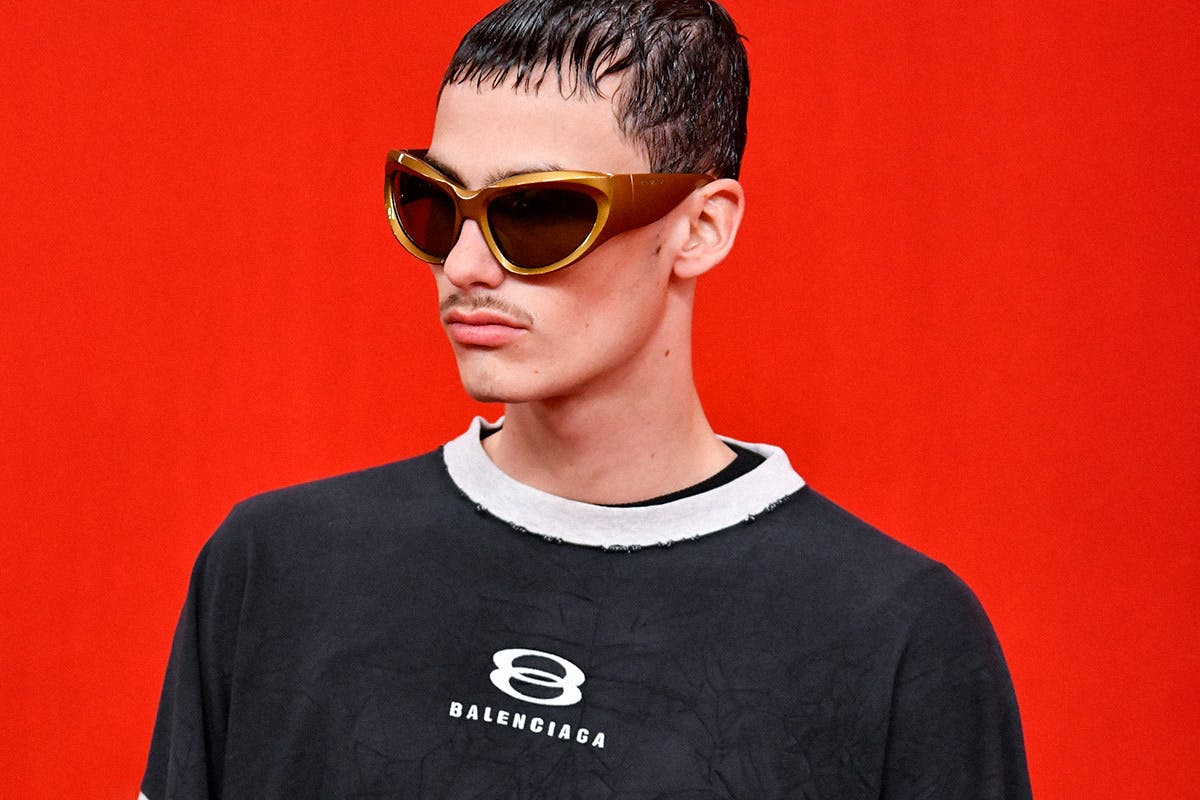 Every quarter Lyst reveals its list of the world's most searched-for — and therefore hottest — fashion brands and items, yielding occasionally surprising results and often reinforcing expectations.
I'd posit that Lyst's Index data for Q3 2021 (July through September) falls safely into the latter camp, given that it's two hottest brands are Balenciaga and YEEZY, as you'd probably expect.
Now, technically, Kanye's brand isn't actually on the list of top brands but given that it has once again topped the quarter's hottest products list with the Foam Runner, I'd say YEEZY also deserves top billing. Ye could use a win right now, anyways.
YEEZY also topped the previous quarter's list so, again, not a big shock to see it taking the top product spot. The fact that searches soared by 411% in Q3 is still pretty impressive, though.
When you think about the scale of the shenanigans that Balenciaga has gotten into over the past few months, meanwhile, it'd really only be a revelation if any other brand took the top slot (it's "hacking lab" partner, Gucci, takes #2).
Co-signs from Kim, Kanye, and their friends boosted Balenciaga's relevance — creative director Demna Gvasalia's hand-in-glove (hand-in-mask?) partnership with Ye's DONDA experience and merch played a huge role here.
Of course, Balenciaga's major Met Gala co-signs, Justin Bieber-starring campaign, and divisive Fortnite collaboration were also major: searches for Balenciaga exploded by 505% after the event, according to Lyst.
Given this month's world-stopping Simpsons partnership (meh merch included), I'd say that unless a luxury peer can slow the rise of MerchTainment or do it better than Bal (good luck!), we'll also be seeing Bal hit pretty high on the Q4 list.
Lyst also delivers some other notable findings, some surprising and some to be expected.
For instance, the rise in rankings for post-Fendace Fendi and Versace confirms that luxury's cheap collaborative trick still has (some) legs, while search keywords indicate that Y2K fashion really is booming, leading to heightened demand for staples like Oakley glasses and Roxanne Assoulin bead bracelets.
And Telfar bags are as in demand as ever for both men and women, an encouraging sign that indie designers can still carve out their own niche.
Shop our favorite products