When a model of Hailey Bieber's caliber co-signs a brand, you know it means something. With that level of clout, one could easily find a sponsorship with any of the top bidders, after all, so a proper ambassadorship holds weight. Hence why Bieber's Tiffany T Campaign, which debuted in mid-June, is more than mere sparkles.
Though there's plenty of that, too. Pavé diamonds and hand-polished rose gold aren't exactly the stuff you wear to blend in.
But that's the funny thing about the T Collection, created in 2014 by former Tiffany jewelry designer Francesca Amfitheatrof. Its specialty is flashy stuff that can be worn any time, versatile pieces well-suited to seamless mixing and matching on special occasions and average days alike.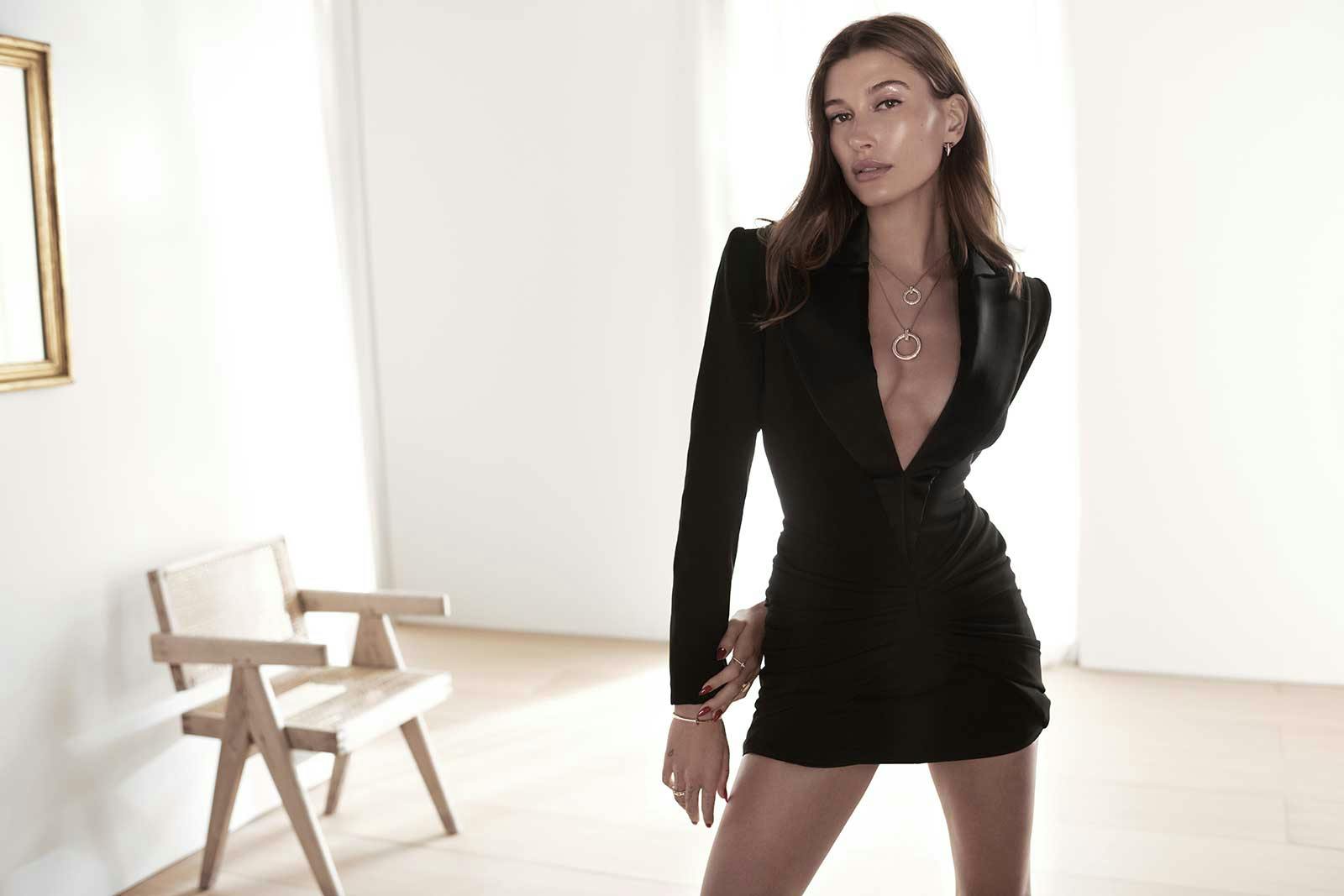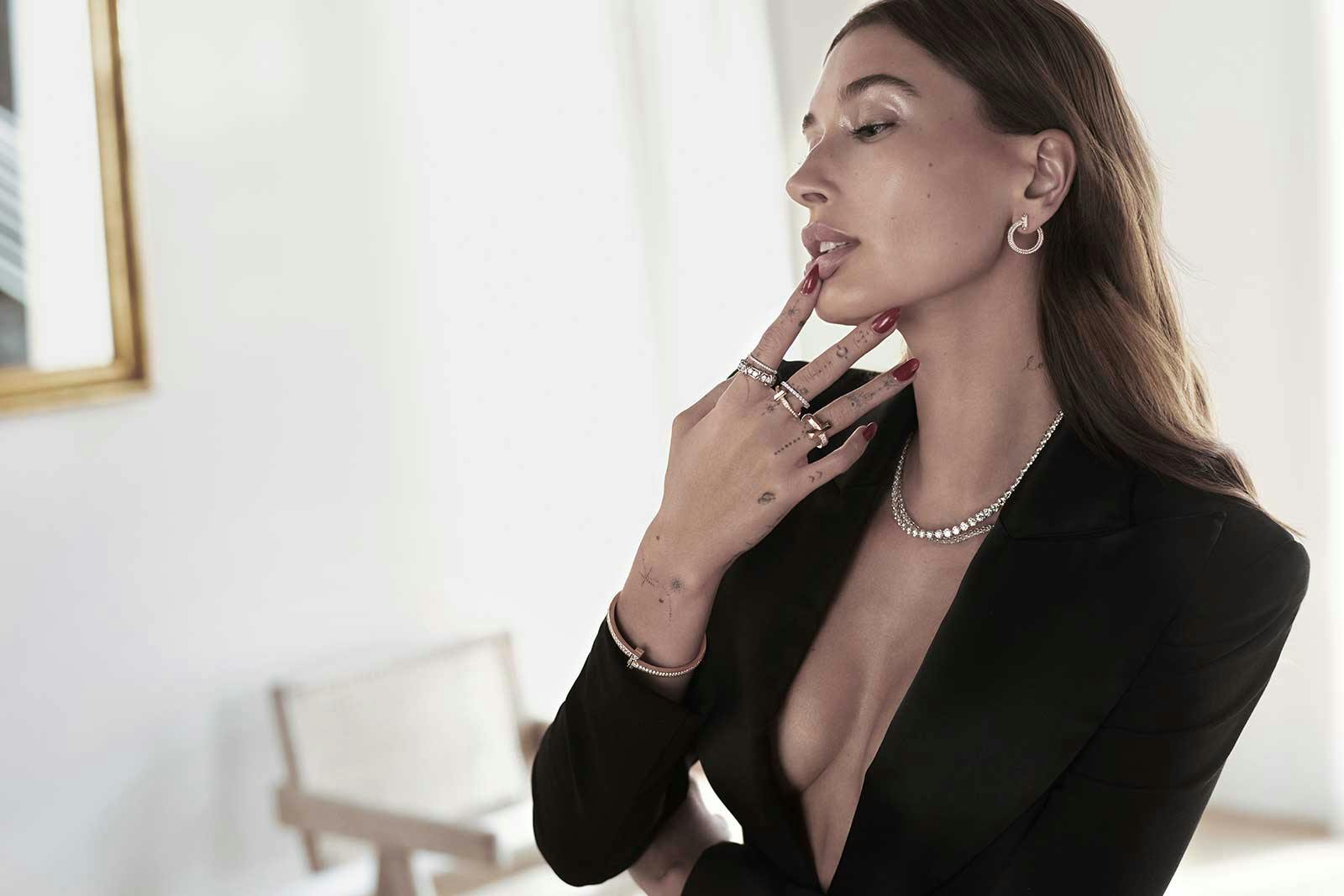 Tiffany T Collection 18k gold circle pendants, ear cuffs, hoop earrings, hinged bangles, trim rings all incorporate the "T" motif throughout.
The resulting jewelry is slim but statement, with the bar of the "T" cleverly utilized to interrupt the flow of pavé diamonds with a streamlined band of gold.
Nothing for the faint of heart, to be sure, but should you seek something a little more indulgent than Tiffany's signature silver, the T Collection makes a case for gold all day, every day.
Nothing for the faint of wallet either, but that's Tiffany for you. Styles range from $1,100 for yellow gold T1 ring to $18k for a larger T1 circle pendant necklace, with plenty in between.
More styles will roll out by end of year, with Tiffany planning much more for T Collection by 2023.
T Collection is a worthy debut for Bieber as a Tiffany ambassador.
The deal was inked in October 2021 but this campaign was only just revealed in early Summer 2022, suggesting that Bieber and Tiffany are taking their time to plot out the model's partnership.
Not that Bieber wasn't wearing Tiffany at all — I mean, if you're a Tiffany ambassador you're gonna wear Tiffany — and she's been flexing Tiffany finery around New York as part of her Rhode press tour and at the 2022 Met Gala.
Bieber is of course in very good company, with Tiffany's other current ambassadors including Lady Gaga, and The Carters. If you're judging people by the company they keep, Bieber could do a lot worse.