We have Julia Fox to thank for many things: the advent of the Fox Eye, being Josh Safdie's muse, and teaching us how to turn a Hanes tank top into a two-piece set.
Fox's love of the ribbed basic (she also donned Hanes to the Free Arts NYC benefit in June) has inspired yet another cultural moment, an unexpected collaboration between the underwear company and Seks, an emerging label founded by Abel Cepeda Ljoka and Will Kowall.
The New York City-based brand has dressed Fox for several occasions, including her aforementioned appearance at the Free Arts benefit. There, she layered a custom Seks corset over an extra-long Hanes tank — an ensemble that Hanes later re-posted on Instagram.
According to PAPER, Fox's 'fit led Seks to contact Hanes about the possibility of working together. "This collaboration wouldn't have happened without our love Julia Fox," Ljoka and Kowall told the publication.
Transforming Hanes tops into collectibles, Seks released a four-piece capsule collection of bedazzled tanks and tees, each limited to 50 editions (stock is still available at Seks' website). The capsule starts at $80 — much more than a 3-pack of Hanes A-shirts, but far less than Prada's $1,000 take on the sleeveless basic.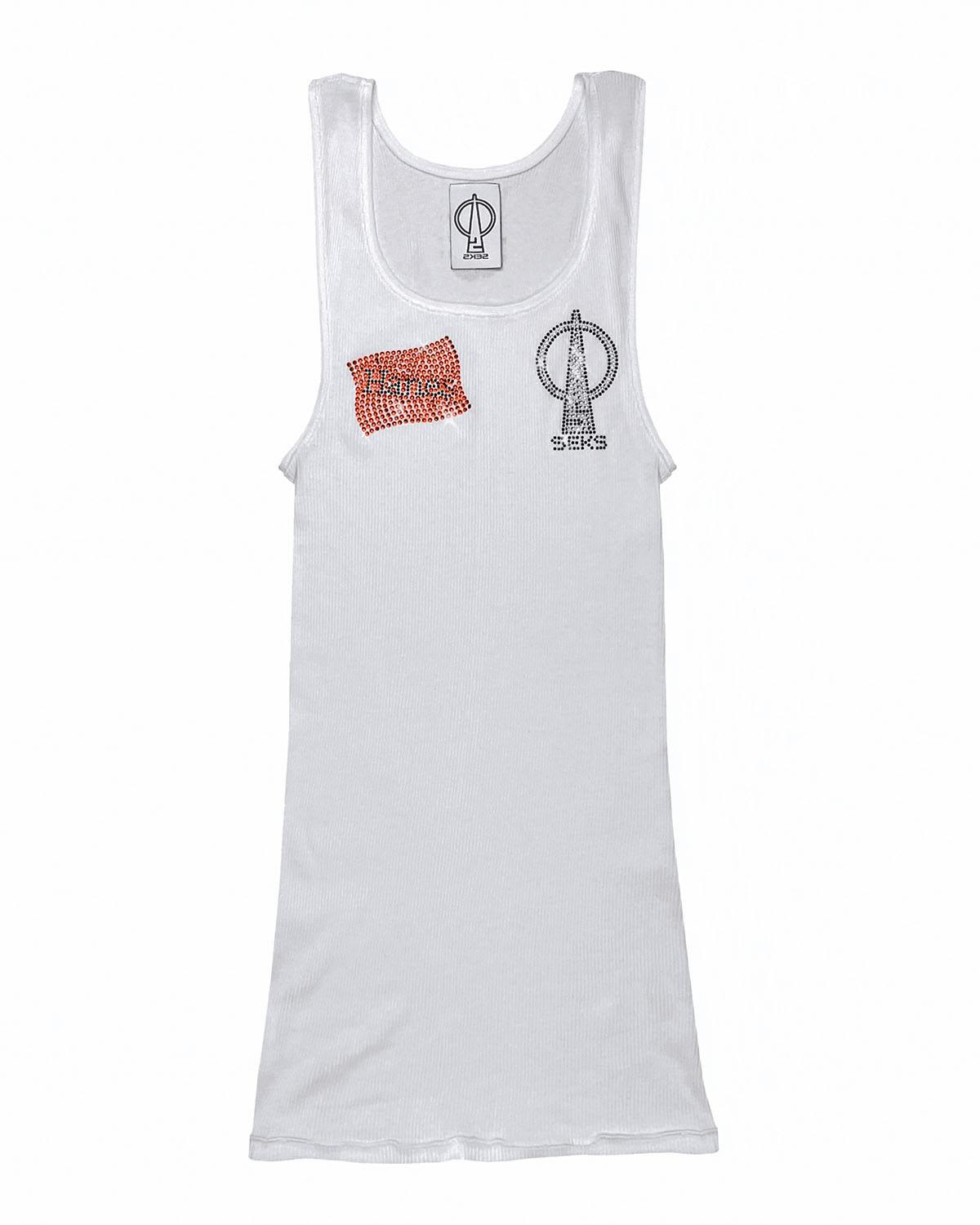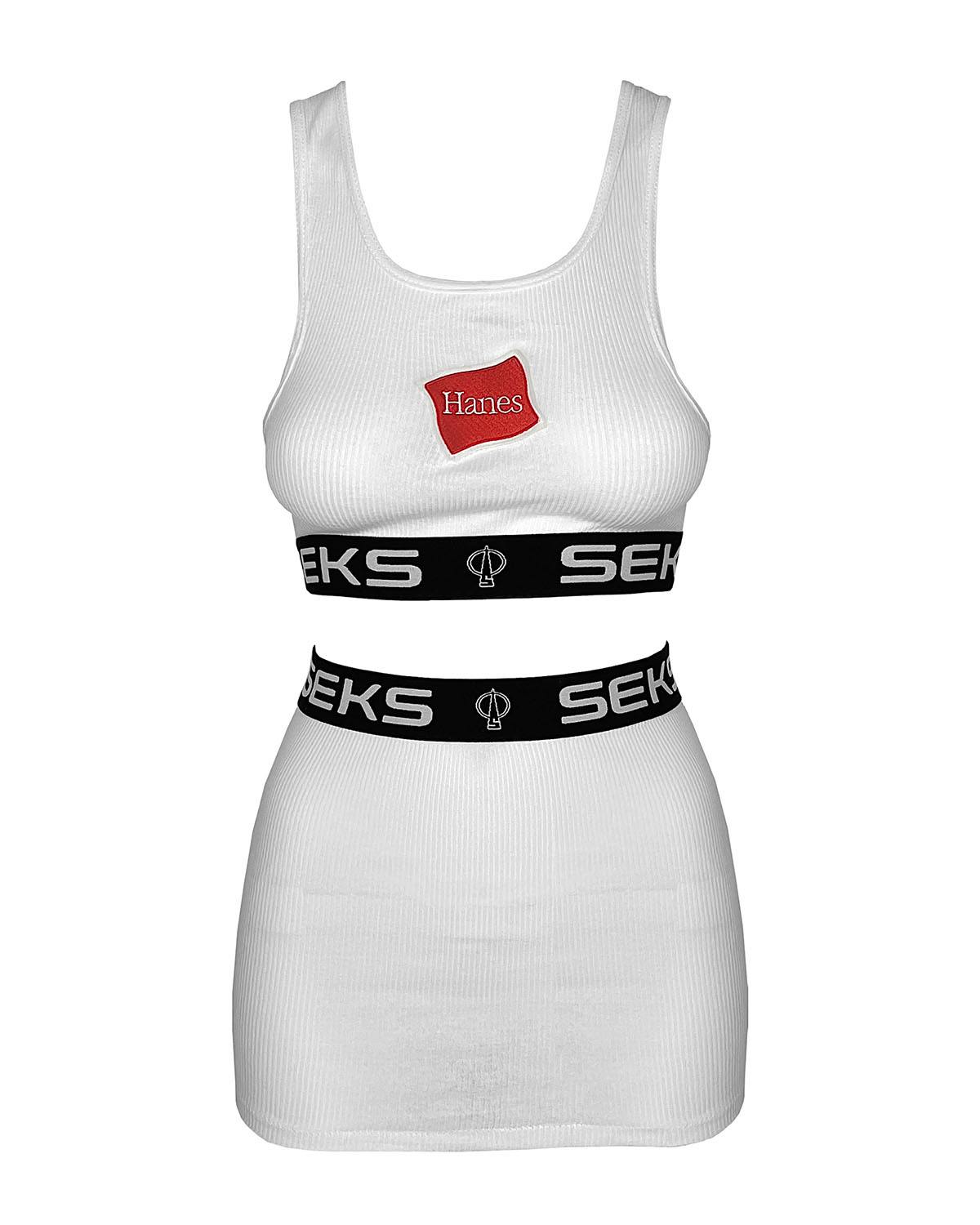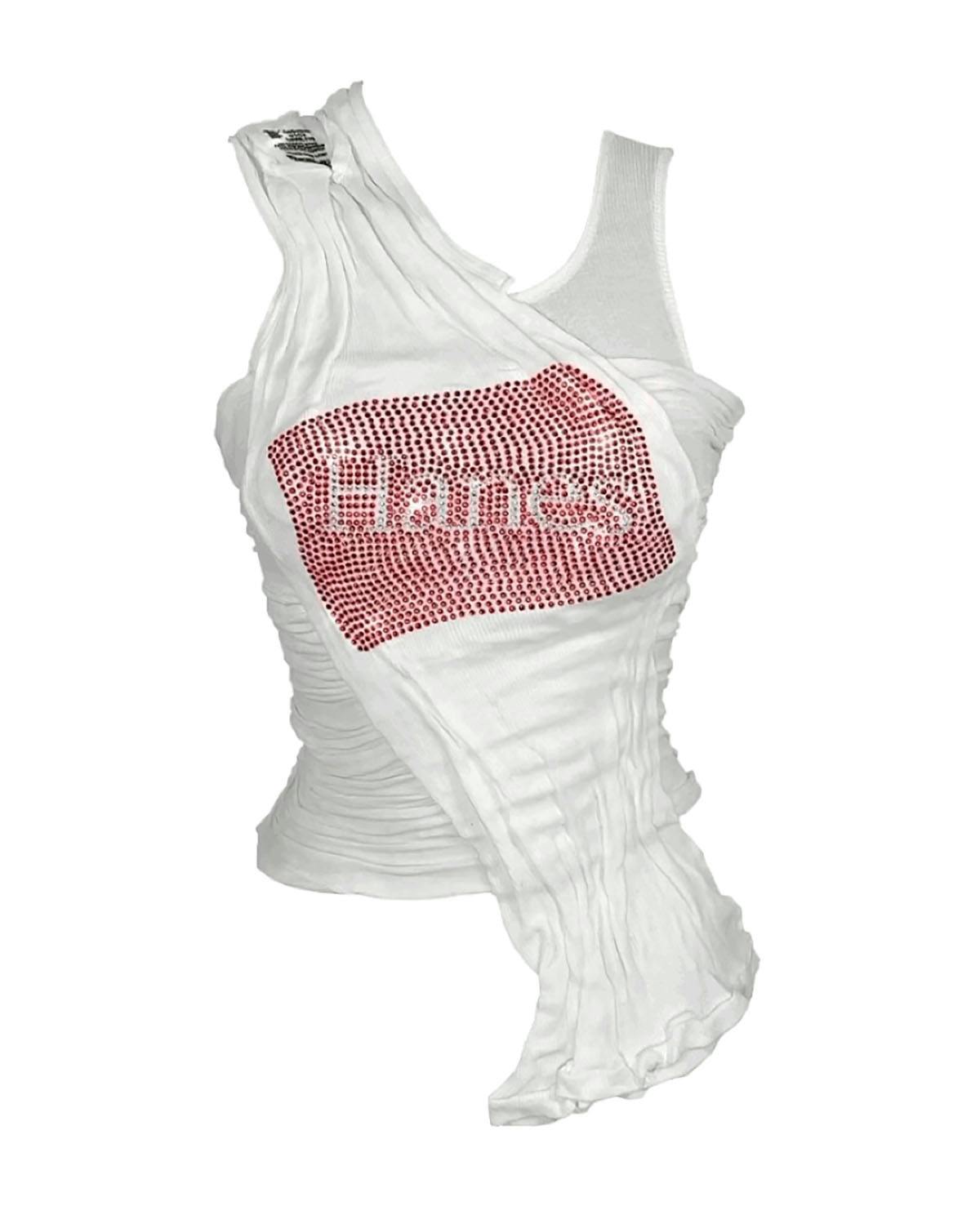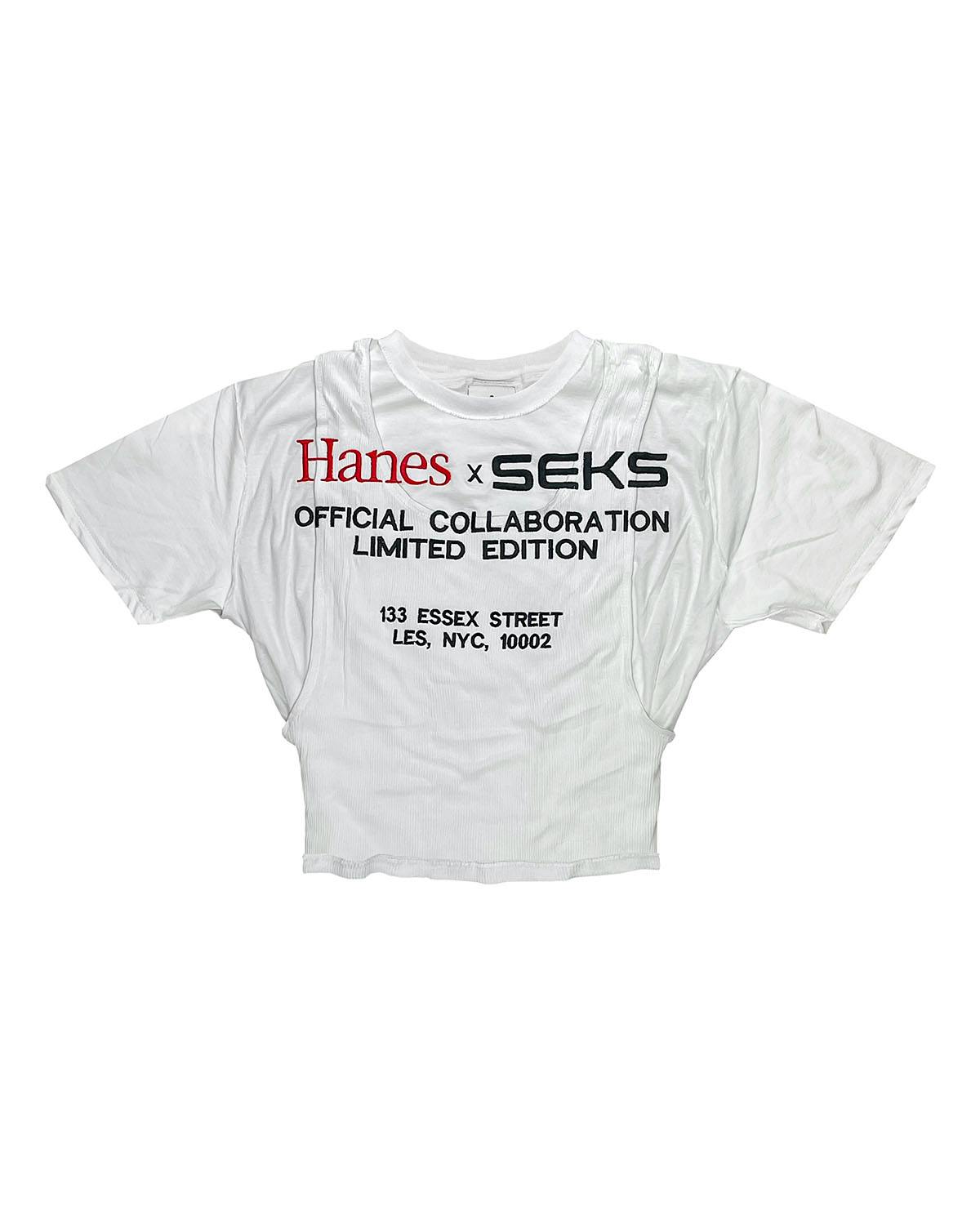 To accompany the drop, the brand also offered a series of special one-off creations, including a corseted tank dress and "The Julia," a crop top and miniskirt inspired by the actor's Hanes tutorial.
While hype and Hanes don't seem like natural bedfellows, the apparel giant has previously collaborated with the likes of Stussy and Vetements. As designer tank tops take off, I predict more Hanes team-ups — and memorable Fox 'fits — are in the pipeline. Her impact!