Havana Club, meet Daily Paper. Daily Paper, meet Havana Club. It's hardly news that we like Daily Paper – Amsterdam's premier African-inspired streetwear label and store, and probably not news that we like a rum or two either.
Founded in 2010 by three Nederlanders of African descent, Daily Paper represents the coming together of their ancestral cultures and their upbringing in Amsterdam. What began as a blog has now become one of the best brands to come out of the Netherlands, with an aesthetic that is all its own. Daily Paper's style is heavy on tribal designs, bold colors and interplay between the past and the future: always acknowledging heritage, always striving to offer something new.
Suffice to say, the idea of them pairing up with Havana Club is simply too good to resist. The new collection is inspired by the streets of Cuba, particularly the signature gold chains sported by many on the Caribbean island. Daily Paper have produced apparel that contrasts gold and black - a nod to the Havana Club logo - as well as chain designs and leopard print.
Havana Club is best shared, of course, and they're happy to share this collab with everyone, with a meaty competition for fans to get in on.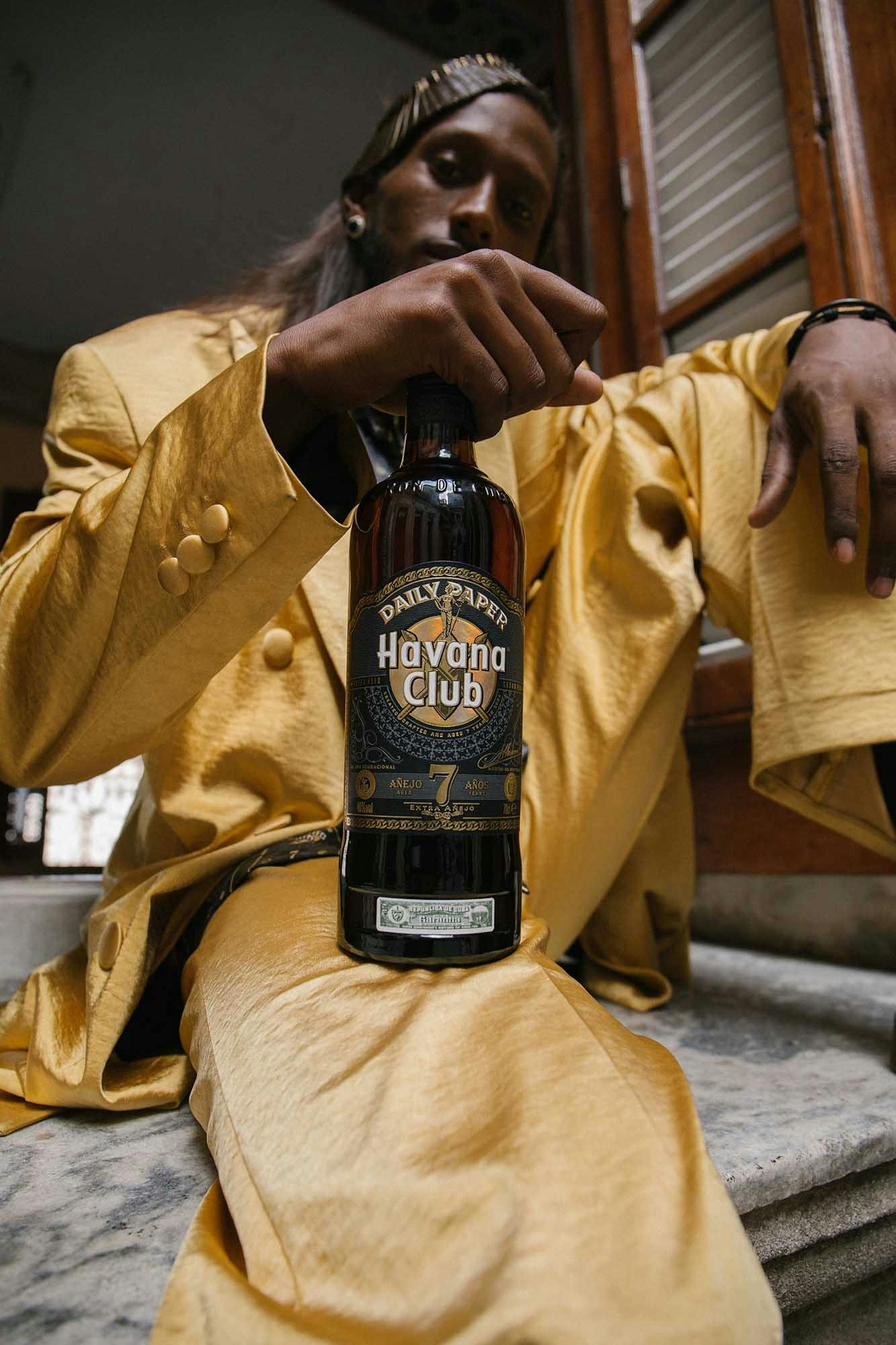 In fact, there's three competitions: one for photographers, one for fashion designers, and one for musicians. The winners will get a trip to Havana to take part in the Cuban Links program, which will see them receive mentoring from industry creatives for a week in the Cuban capital, culminating in the three curating the Havana Club x Daily Paper club apparel campaign.
The winner of the design category will handle the conceptualization and art direction, working alongside the winning photographer to produce the campaign using the expert support of industry-leading figures along the way. The winning musician will curate the soundtrack to a documentary to run alongside the campaign, working alongside local artists to produce music that reflects the heritage of Havana, Havana Club, and Daily Paper.
The competition will run from today until midnight on January 23, with the collection itself due to launch on January 26 at an event at Plein Publiek in Antwerp, Belgium, which is also when the winners will be announced. Put yourself in the frame for the prize by entering here.