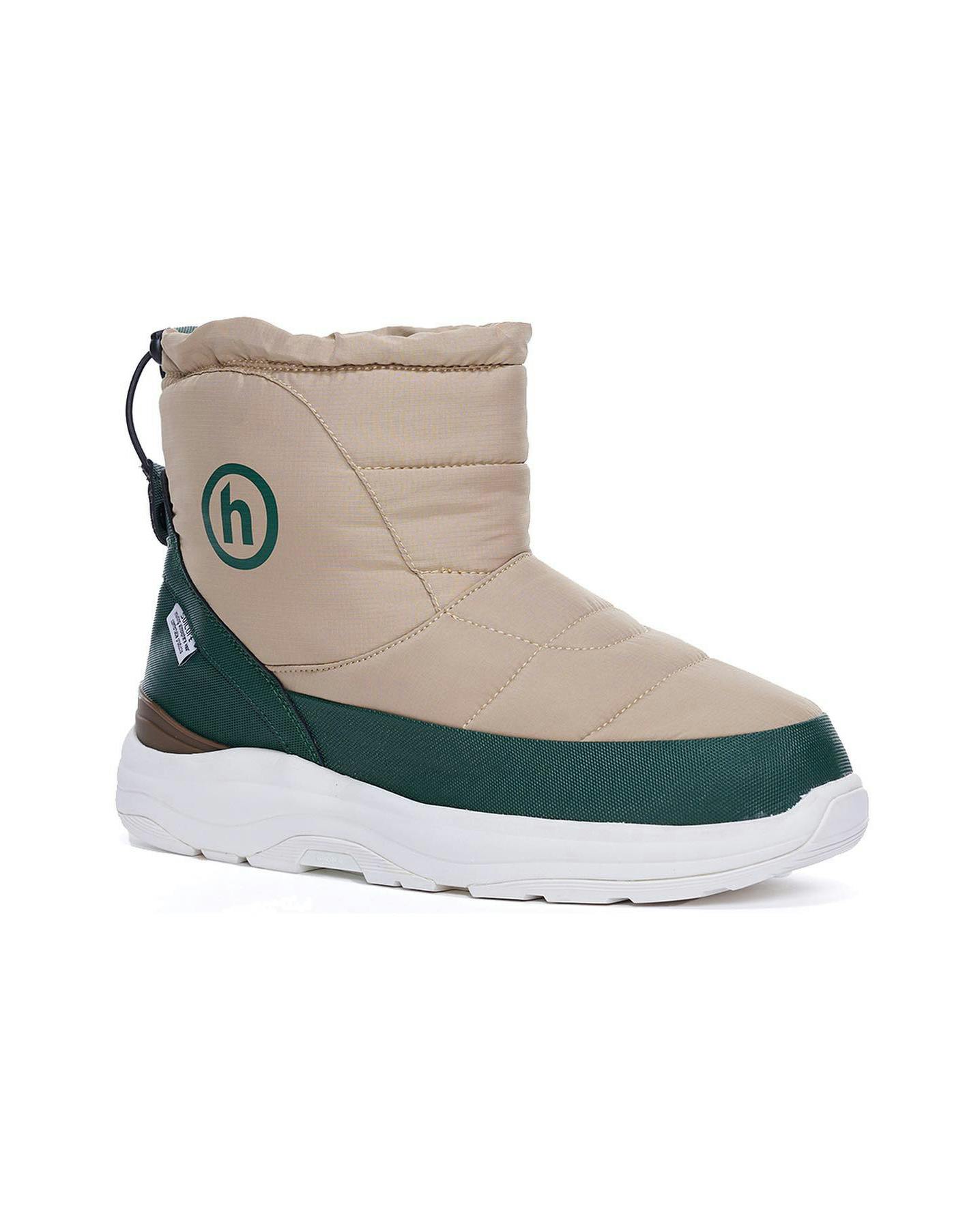 For an Instagram page, HIDDEN.NY sure gets around. Alongside overseeing a cultish community, HIDDEN also masterminds a plethora of much hyped product drops, bringing in co-signs from all the cultural heavy-hitters: Salomon, NEEDLES, Clarks, AWGE... the list goes on. And it now includes Suicoke.
Or is it the other way around? Suicoke is also seemingly everywhere at once, simultaneously dropping team-ups with brands as diverse as mastermind JAPAN, KidSuper, Missoni, and Carhartt.
Seriously, if any one brand deserves to be crowned "king of collabs," it might just be Suicoke. The Japanese footwear company continues to collect killer partners as if they're Pokémon.
So here's HIDDEN.NY x Suicoke, a thoughtful pair of shoes releasing in time for the new year. And it's easily HIDDEN.NY's comfiest collab to date.
There are two models on hand, the BOWER-evab boot and RON-Mab-MID-HNY shoe (how's that for a mouthful?), both cushioned for coziness and fitted with Suicoke's signature molded footbed.
Each shoe is rendered in HIDDEN.NY's preferred beige atop a pale sole unit, affecting an air of casual militaria not unusual for HIDDEN. Peep its NEEDLES collab should you need further evidence.
HIDDEN.NY will release its collaborative Suicoke shoes online through its digital "holiday store" on December 23, alongside what the brand describes as "reworked classics" and some "secret" surprises. Lots of quotes.
Suicoke, meanwhile, will release only HIDDEN.NY's low-top slip-on shoe through its North American website, so there's another chance at the inevitably sold-out shoes.
HIDDEN.NY's burgeoning mainstream visibility has been a funny ride. It's no longer just Daniel Arsham and Virgil Abloh co-signing the page; Pete Davidson has tipped his hat multiple times, even flexing some member's-only gear to demonstrate his devotion.
Suicoke is really only the next logical step — literally!
Shop our favorite products