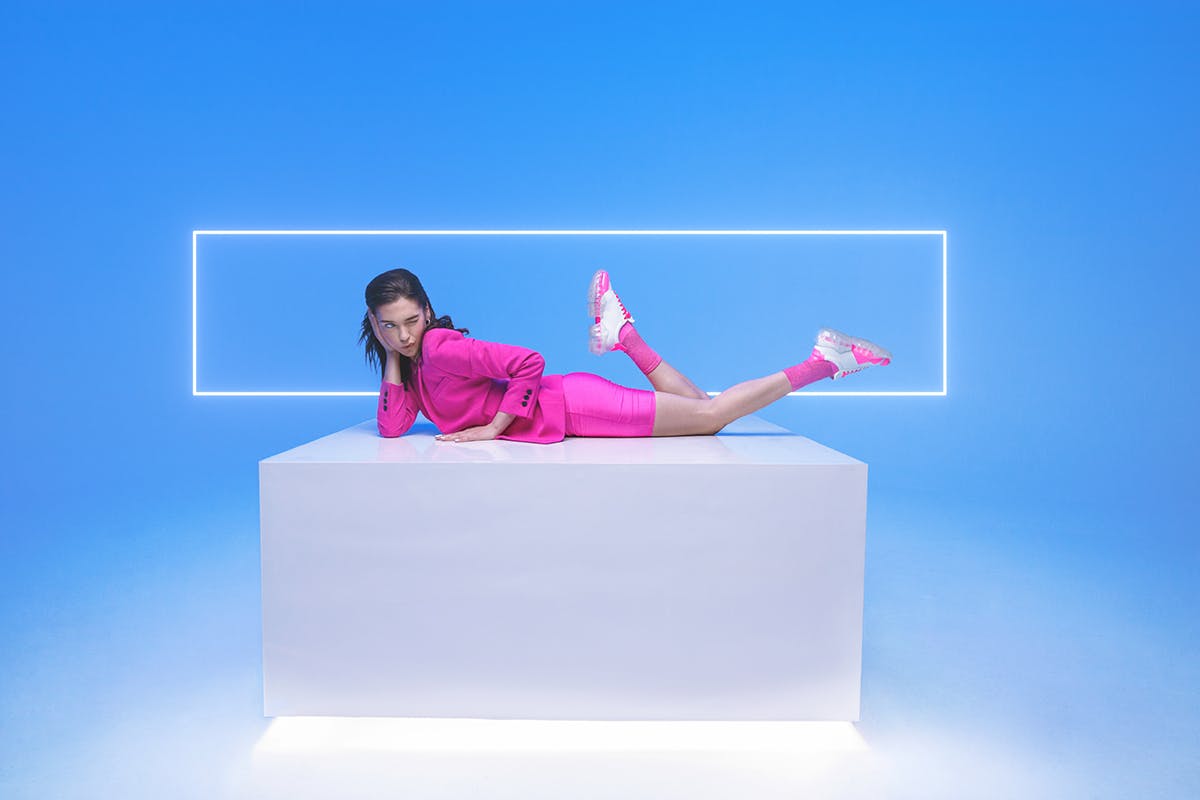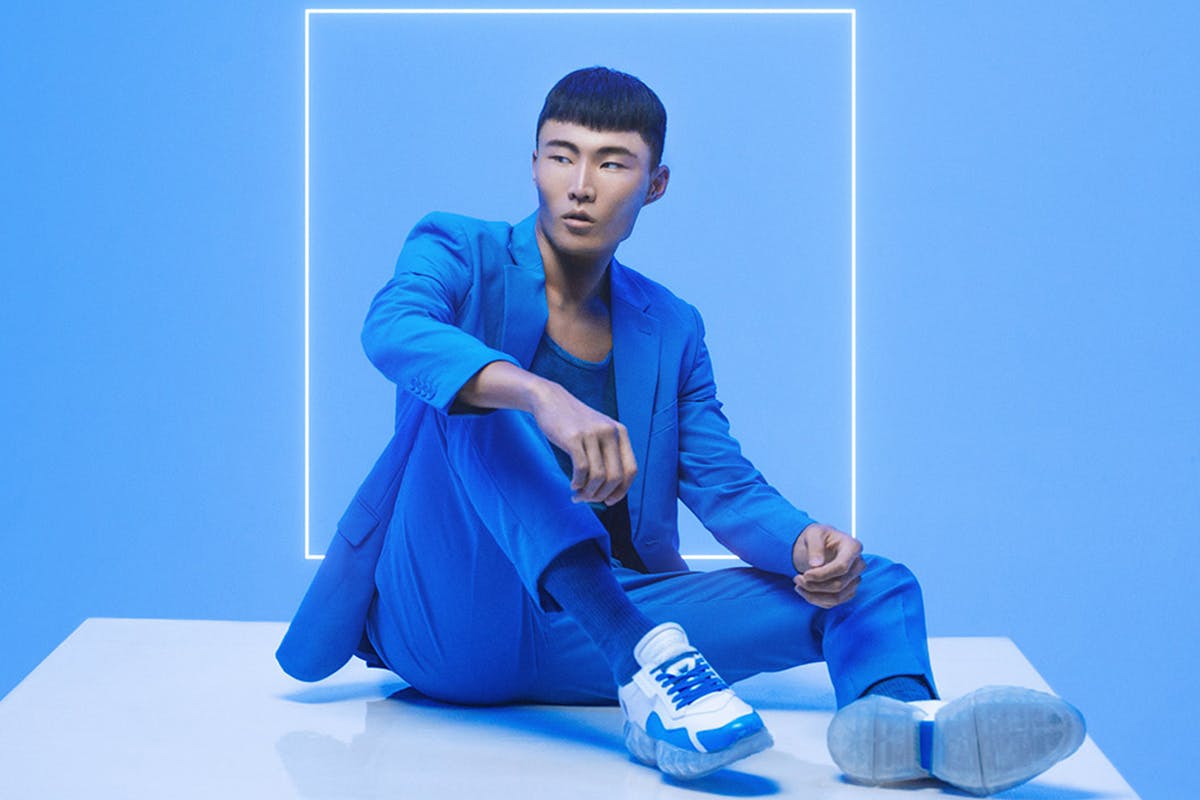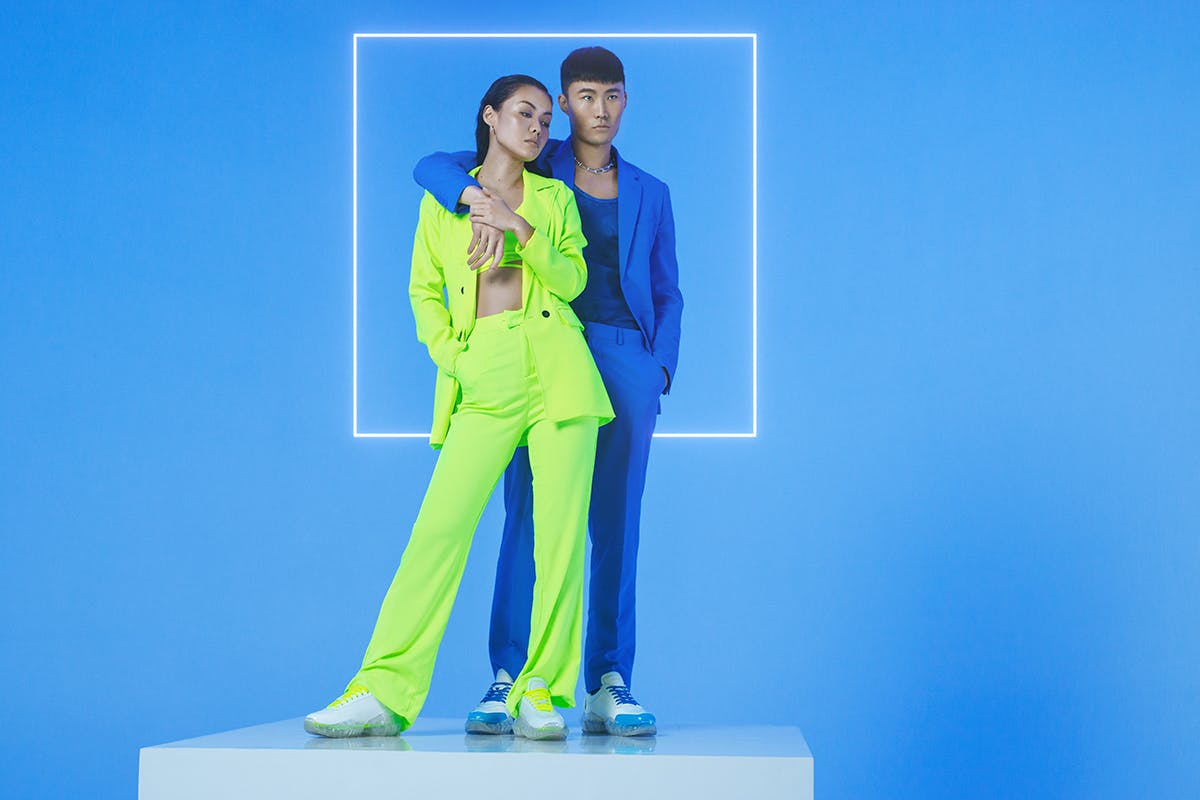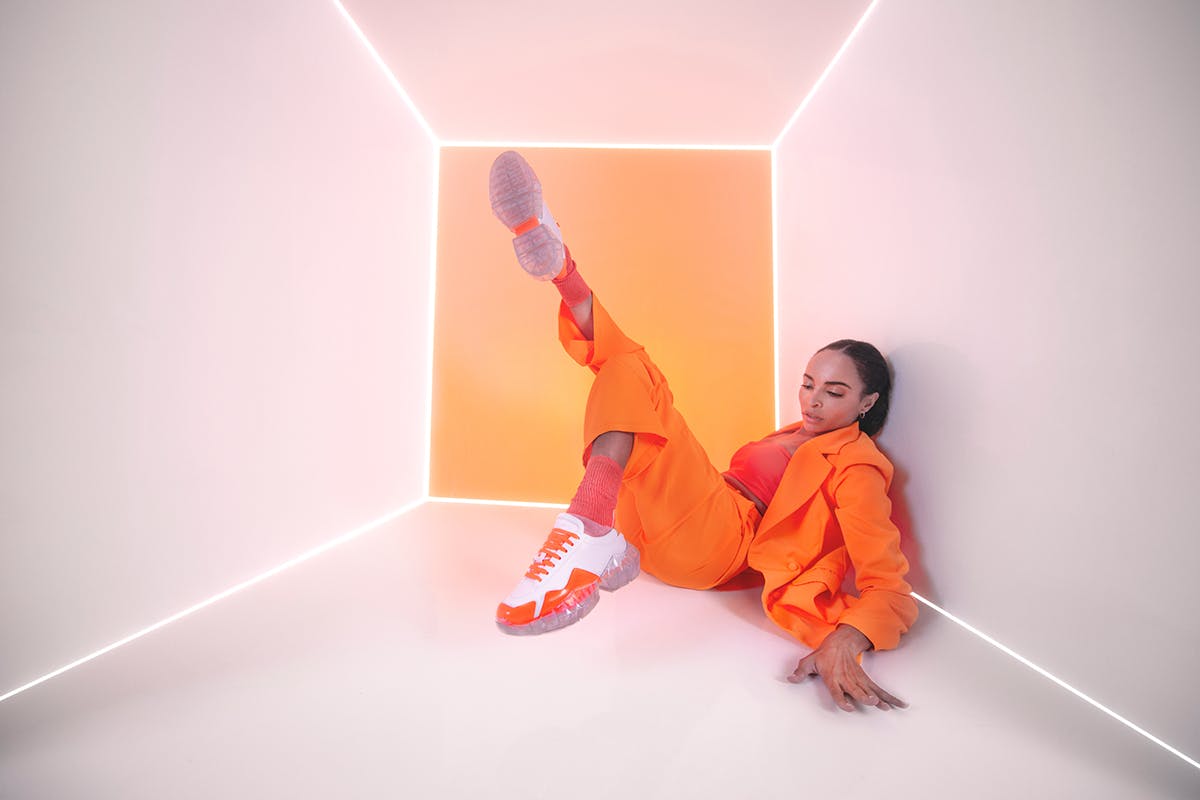 For its latest collaboration, Jimmy Choo turned to one of Korea's most celebrated stylists. Jimmy Choo's creative director, Sandra Choi, collaborated with Korean stylist YK Jeong to remix classic styles with bold hits of neon. Aptly named The Highlighted, in reference to Jeong's long-running history of putting established and rising celebs in the spotlight, the collection includes two popular Jimmy Choo silhouettes, the Diamond sneaker and the Love pump, and introduces the Bloafer, an all-new backless loafer.
The capsule collection features an exuberance of color – fluorescent and neon colors, to be specific. If the thick of winter has you knee-deep in black, gray, and navy 'fits, let this Jimmy Choo drop be your inspiration. Bright orange, yellow, blue, and pink breathe new life into the footwear (check out the video below to see what we mean).
The campaign takes the themes of neon and future and brings them to life in an animation featuring neon bear workers in a neon bear-shaped factory in space (the bear was used as it represents how Jeong sees himself). It also features highlighter special effects to further the "highlight" theme.
The Diamond kicks, for men and women, are available in multiple neon-accented colorways that rest on the signature faceted translucent sole. The Love block-heeled pump uses white patent, invisible stitching, lucite heels, and touches of neon for a futuristic look. And the Bloafer, a unisex backless loafer, is constructed of nappa, with crystal and stud accents.
The JIMMY CHOO ★ YK JEONG collection blends different cultures and styles. Jeong, best known as a stylist to A-list celebrities in Korea, is also notably the creative director of L'Officel Homme Korea. Both Jimmy Choo and Jeong share a mutual relationship with celebrities and the red carpet. Choi creates some of the most in-demand red carpet footwear, while Jeong styles his celebrity clients in her designs. "It's amazing to work with someone who not only respects and loves the codes of Jimmy Choo but – excitingly – wants to take it somewhere bold, brave, and new," said Choi.
The collection launches on January 9, 2020. For more details, visit JimmyChoo.com.