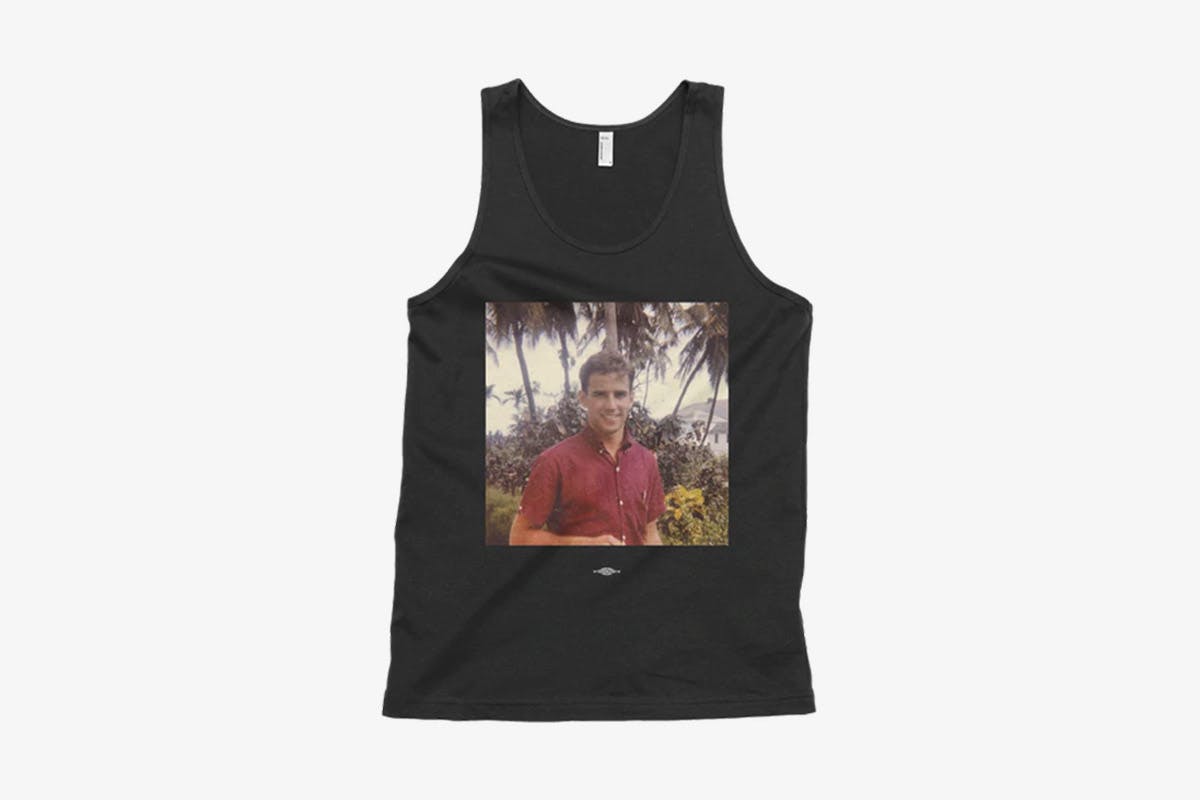 At Highsnobiety, we love merch. So much so that we spent a recent issue of our FRONTPAGE series scouring the world for its greatest souvenir hats. So, as the American election cycle gets further and further into Alexander McQueen fascist uniform season, there was a journalistic obligation to canvas each major candidate's merch website.
On Joe Biden's online "Victory Fund" store, the fair was pretty standard. There were some pins and tees, a "clean energy" water bottle (our go-to summer accessory), an inexplicable collab with Willie Nelson, and then something worth writing home about cropped up: a tank top that was flagrantly intended to thirst trap us.
As one looks at this artifact, many observations slowly begin bubbling to the surface. To start, it is clear that the campaign is using the sex appeal of Young Biden to get us excited about Old Biden. And while we see right through the ploy to trap our thirst, it is still very much working.
Furthermore, the choice to emblazon this photo on a tank top is rather interesting. Is the idea to wear the Biden thirst trap photo in your own thirst trap of you in the tanktop? That's a Russian Nesting Doll of thirst traps — and we're into it.
So, if you're looking for a sexier replacement for your moth-eaten Hillary Clinton t-shirt, look no further.