A new coffee table book immortalizing John Galliano's tenure as creative director of Dior is an expansive, visually gorgeous look at the British couturier's body of work — but you won't find any mention of the controversy inextricable from his legacy.
Dior by John Galliano, published by Assouline, begins by contextualizing the designer's appointment at the maison — a move that caused uproar among purists, who were enraged that a Brit would helm a French house — via an expertly written introduction by Andrew Bolton, head curator at The Met Museum's Costume Institute.
Illustrated by stark photographs by Laziz Hamani and editorials excavated from the archives of major fashion magazines, Bolton gets into the nitty-gritty of each and every Galliano-designed Dior haute couture collection, an oeuvre that spans from 1997 to 2011.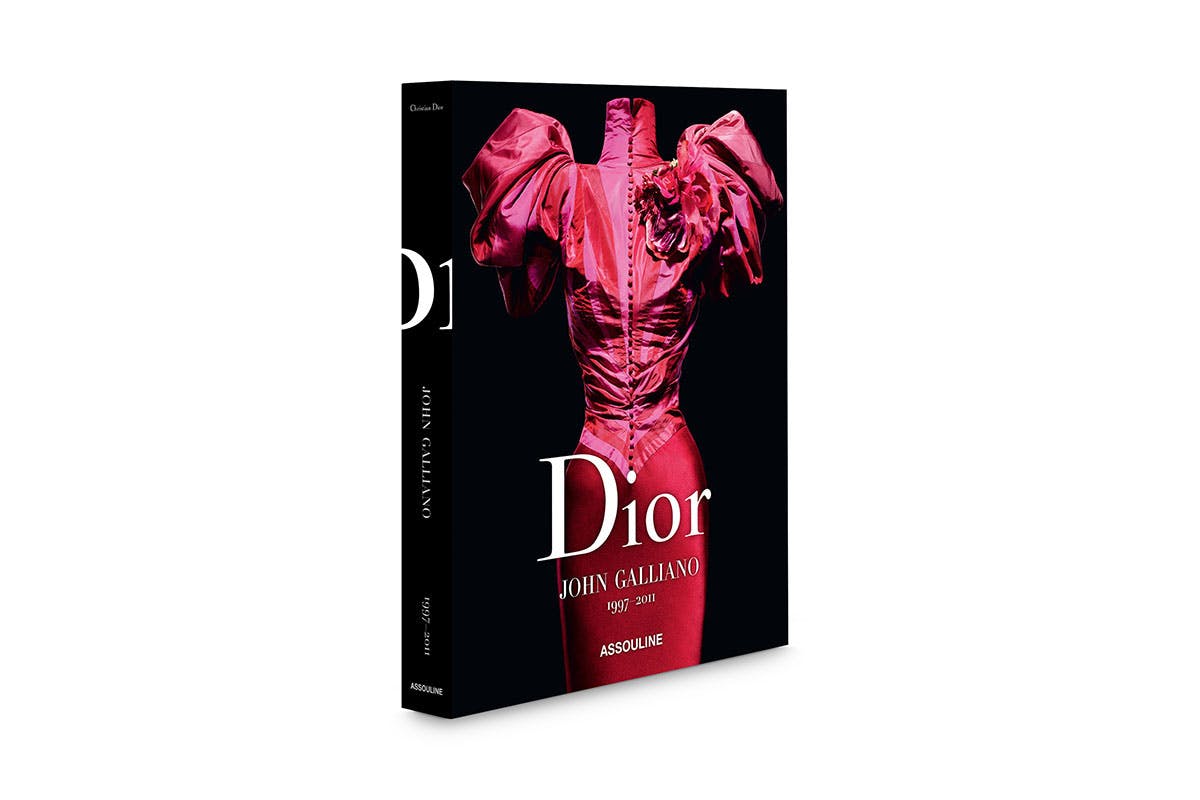 Fans of Galliano will recognize looks from some of his most history-making shows: there's the fetishistic horse-inspired ensemble, complete with a tail, from his Fall/Winter 2000 collection; the iconic newsprint pieces from Spring/Summer 2000; his wonderfully romantic Spring/Summer 2006 outing, inspired by the French Revolution and the insouciant, post-revolutionary subculture known as "Les Incroyables."
As stunning as the book is, its omission of Galliano's unceremonious exit from Dior is glaring (a visual presenting the timeline of his career simply ends with, "John Galliano resigns from his post as artistic director at Christian Dior.").
Yes, the book is clearly a fond homage to the designer's unparalleled work, and yes, over a decade has passed Galliano was dismissed from Dior for going on an anti-Semitic tirade while drunk at a Parisian bar.
Many argue that the designer has paid his dues, going into recovery for addiction and meeting with Jewish leaders to make amends. (It's worth noting that Galliano has not re-entered the spotlight for making derogatory remarks since then.)
Still, the circumstances surrounding Galliano's exit from Dior have made an indelible mark on the history of the house, as well as on Galliano's own legacy. To pretend none of it happened does a disservice to all parties involved.