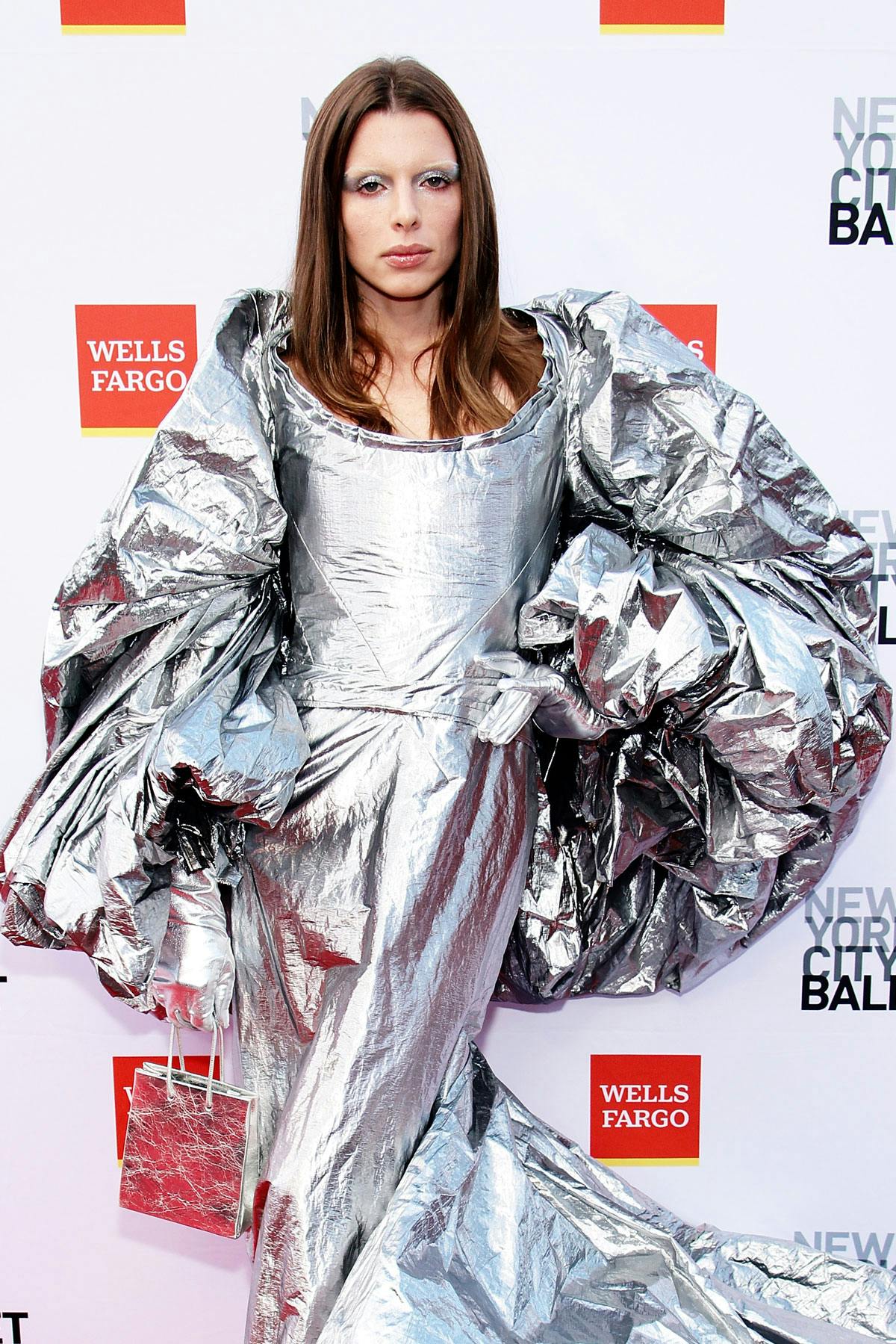 Julia Fox sees your lived-in Birkin and raises you a machete-slashed Birkin.
According to TikTok, the ultimate status symbol is a worn-down Hermès bag. Fox's, a birthday gift from ex-lover Kanye West, bears more than daily wear and tear — it's been through battle.
But before we get to Fox's bag, a bit of context: FashionTok, perpetually fascinated by the cult of Hermès, has long preached that mint-condition Birkins are déclassé. In a recent video, creator @stylesnatcher smashes the top of hers down, showing that its leather has become supple and pliable due to wear.
"If you can't do this to it," she says while karate-chopping the purse, "it means you can't actually afford it."
Another video by @prettycritical proclaims that a "lived-in Birkin is so chic because its suggests that a Birkin is not something that is so special that you have to keep it pristine — instead, it's an everyday luxury for you, and you feel comfortable using expensive things day in and day out."
Stitching said clip, Fox surveys her Birkin 25. "She's been through a lot," she says, closing in on a gash by the handle and lower left corner of the accessory. "I know it's a little hard to see there, but she was actually attacked by a machete. I'm not kidding."
Ever-relatable, the Highsnobiety cover star concludes: "I don't even know how I fucking manage."
Same, girl, same.