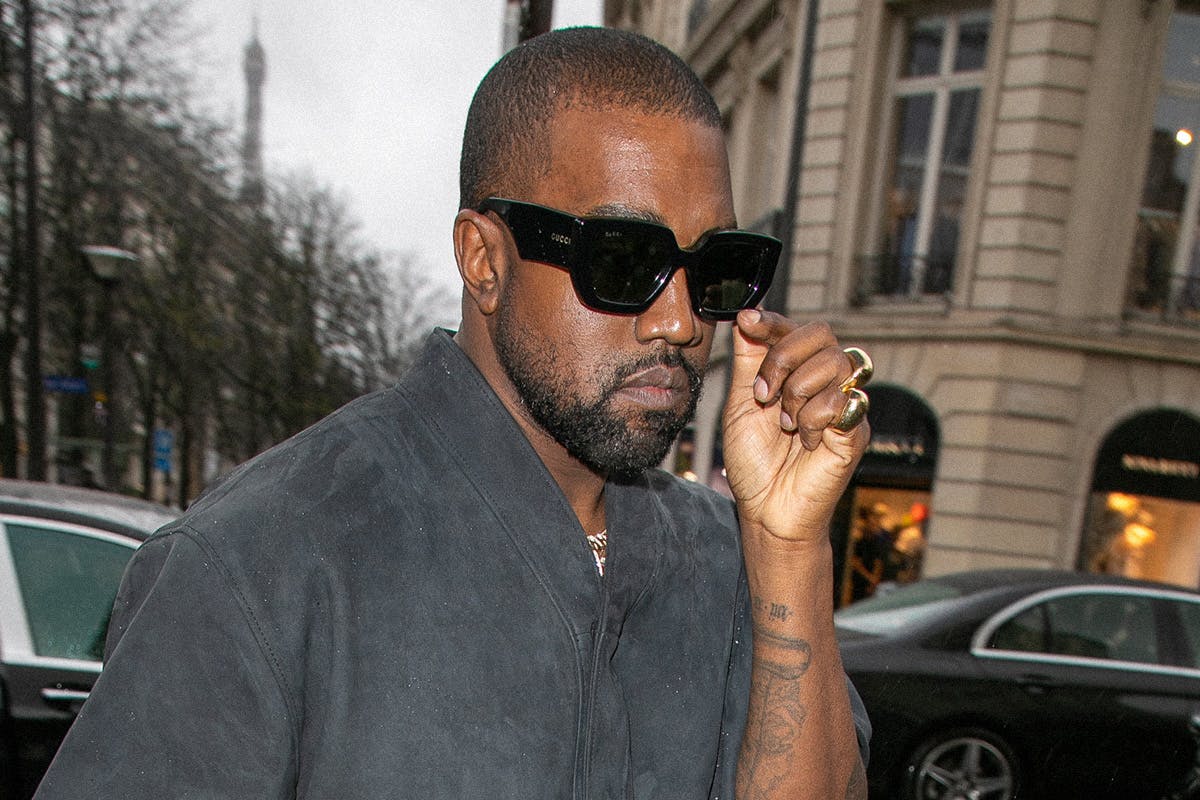 Ye's never-ending, entirely exhausting news cycle has spawned another disheartening headline.
The artist formerly known as Kanye West took to Instagram with another toxic post, this time, taking issue with Billie Eilish.
On February 10, the rapper posted a screenshot from RapseaTV alleging that Eilish "dissed" Travis Scott by stopping her concert to help an ailing fan.
"COME ON BILLIE WE LOVE YOU PLEASE APOLOGIZE TO TRAV AND TO THE FAMILIES OF THE PEOPLE WHO LOST THEIR LIVES," West captioned the image, stating that Scott played no role in the crowd surge that left 10 dead at Astroworld music festival last fall.
"YES TRAV WILL BE WITH ME AT COACHELLA BUT NOW I NEED BILLIE TO APOLOGIZE BEFORE I PERFORM," the caps lock-happy artist concluded.
Eilish left a very diplomatic comment on the offending post: "Literally never said a thing about Travis. Was just helping a fan," she wrote.
The messy situation is yet another example of Ye's penchant for pulling PR stunts that reek of misogyny.
At its most basic level, West's call-out of Eilish — who made zero mention of Scott at her concert earlier this week — functioned as a threat. I won't perform at Coachella unless Billie apologizes for something she didn't even do, Ye essentially wrote.
The post was also a not-so-subtle invitation for his fervent fanbase to harass Eilish for "causing" West to pull out of the big-ticket festival.
The power dynamics at play are pretty icky when you think about the fact that Ye is a 44-year-old digging into a 20-year-old. In fact, it's a situation that recalls his treatment of a 19-year-old Taylor Swift, whose success he later took credit for in "Famous."
Interestingly, John Mayer recently made headlines for pausing his first live performance in two years to help an attendee in distress — where was Ye's outrage then?
Given the rapper's history of erratic behavior, it's never entirely surprising when he takes the opportunity to ignite more controversy.
Celebrity gossip is undeniably enticing, but nearly all of Ye's stunts — from supporting Marilyn Manson to very publicly villainizing Kim Kardashian to saying he had to take "30 showers" after dating Amber Rose —boil down to misogyny.
To put it lightly: Kanye's constant attacks on women are getting old. When will his fans begin to feel the same way?